Mahana Condos | Ward Village | New Condo Tower Development in Kaka'ako
Mahana is a new condo tower coming to Ward Village that recently had an application submitted for its Planned Development Permit.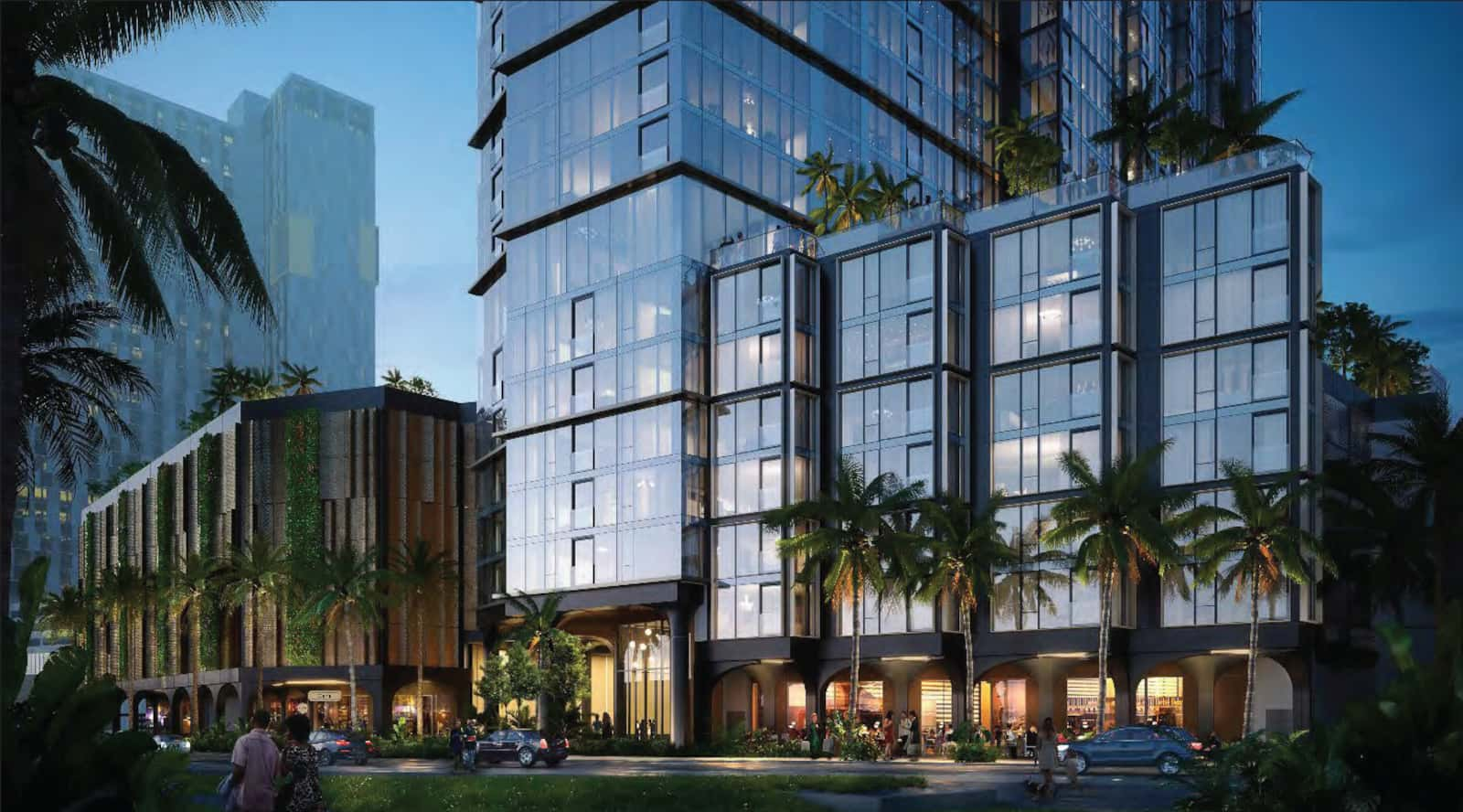 Images used on this page are early renderings, are the property of the developers, and may not accurately represent the completed project
Development Updates For Mahana Ward Village
---
---
Not much is known about this tower due to the early stage of development. What is know is that it current plans show it having 47,900 Sq. Ft. of recreational area, 16,900 Sq. Ft. of commercial space, and about 10,900 Sq Ft of open space.
Mahana means 'Warmth', or 'Warm Feeling', of the type exuded by the rising and setting sun. The residential tower design will be composed of two interlocking bodies, offering plenty of opportunities with It will be located on the north side of the Ward Village neighborhood, a master-planned community developed by the Howard Hughes Corporation.
Mahana - Building Information
Address - TBD
34 Story Tower
340 Units
Where Is Mahana Being Developed?
The Mahana tower is proposed to be located in the vibrant Ward Village, a part of the Ward Neighborhood Master Plan in Honolulu, Hawaii. This area is a dynamic mix of residential and commercial spaces, designed to foster a sense of community and urban living.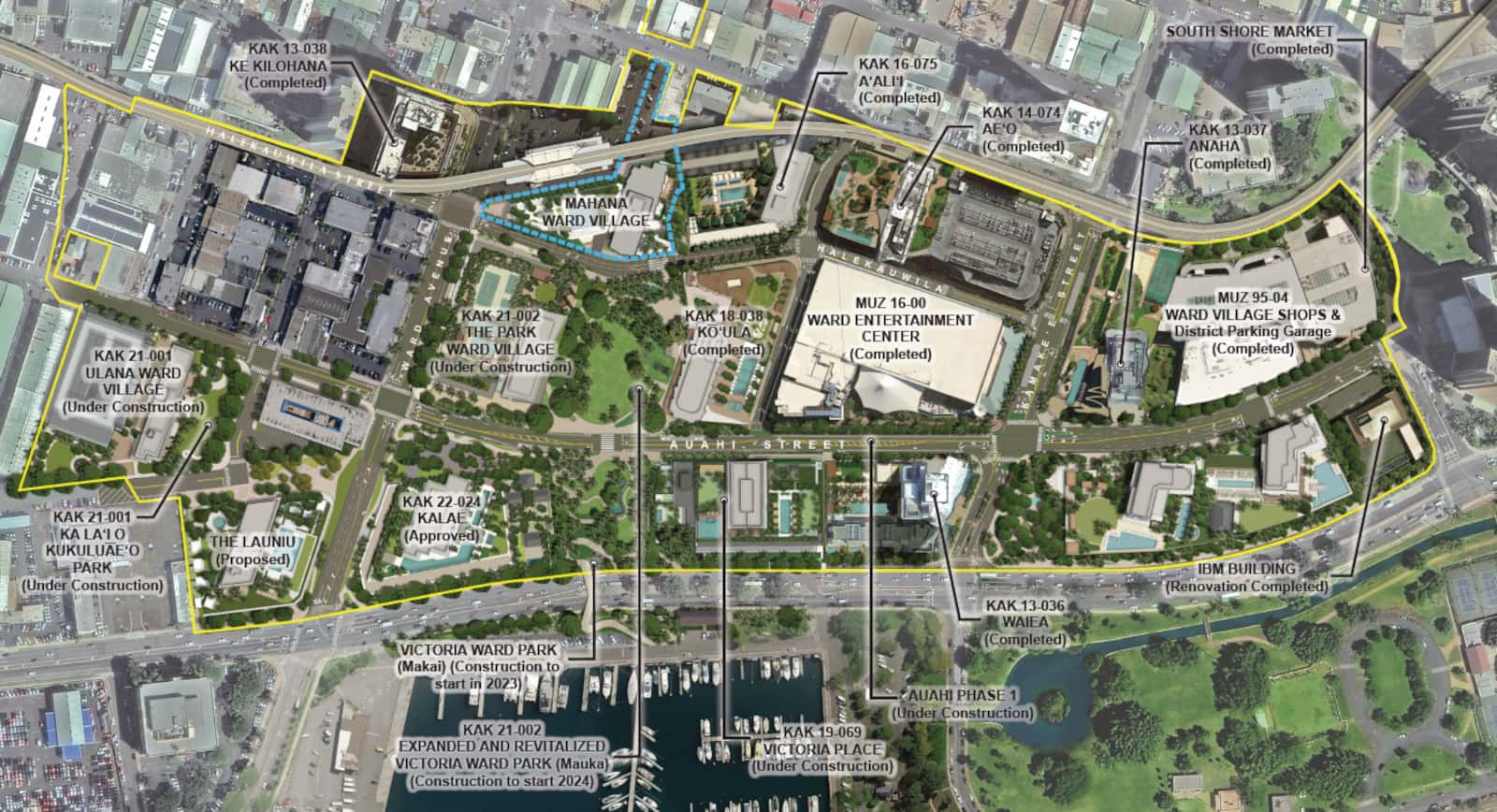 The area around Mahana tower is planned to build on the lively, connected, and inclusive neighborhood of Ward Village, offering a blend of residential and commercial spaces, open view corridors, and a commitment to safety and affordability.
Neighborhood Features Available To Residents Of Mahana
Mahana will be a part of the pedestrian-friendly Ward Village neighborhood, full of potential sights, sounds, and tastes.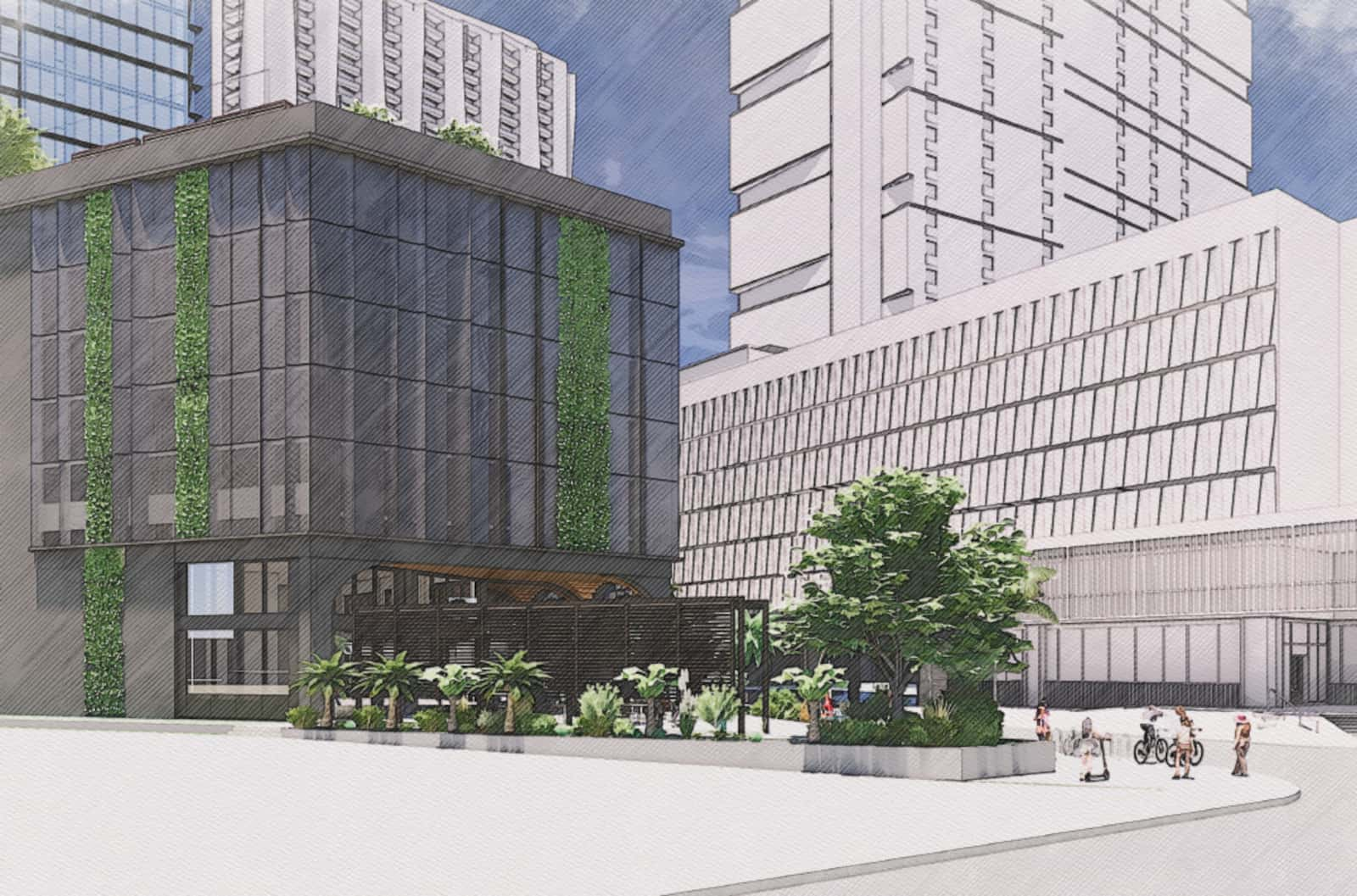 With Downtown Honolulu on one side, Waikiki on the other, a beach within walking distance, and a walkable neighborhood to explore, residing in Mahana aligns with Ward Village's philosophy of balancing urban and island lifestyles.
About Mahana - Planned Residential Condo Tower In Ward Village
Mahana will be the twelfth residential tower in Ward Village once it completes. Little is known about this project at this time, but construction is expected to begin in late 2025. Early indications are that the tower will hold a total of 340 units.
Mahana - Services & Amenities
Mahana plans to offer state-of-the-art amenities to its residents, with two outdoor decks, expansive lanai, private dining rooms, and more.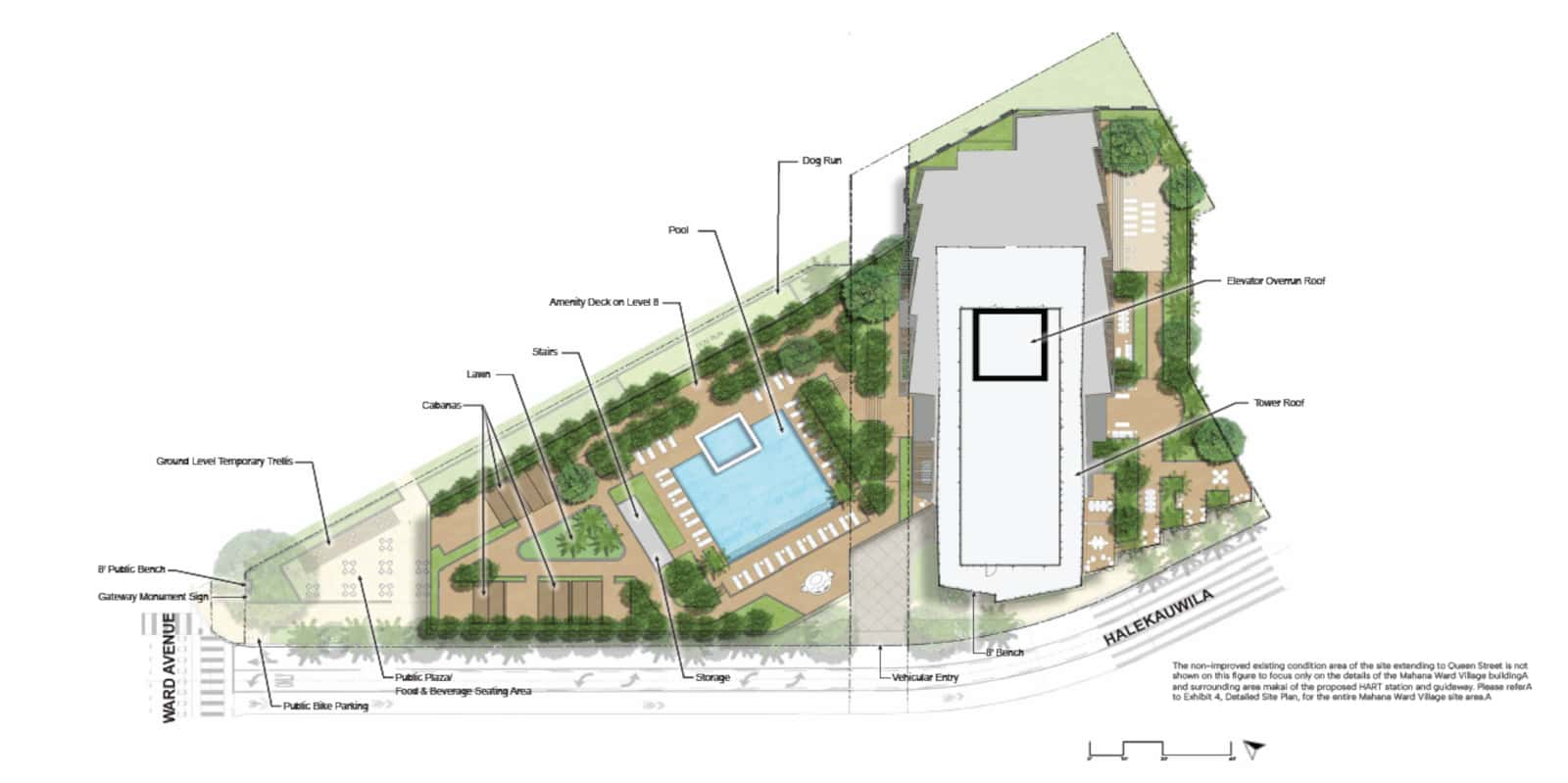 Amenities
Lanai
Gym
Private Dining Rooms
Spa
Golf Simulator
Large Swimming pool
Hot Tub
Cabanas
BBQs
Dining Areas W/ Outdoor & Marina Views
Mahana - Condo Units
Not much is known about units in Mahana at this time, though early plans indicate floor to ceiling windows with stunning vistas for some units.
Mahana - Pricing
Not much is known about units in Mahana at this time, including pricing. This page will be updated as pricing information becomes available.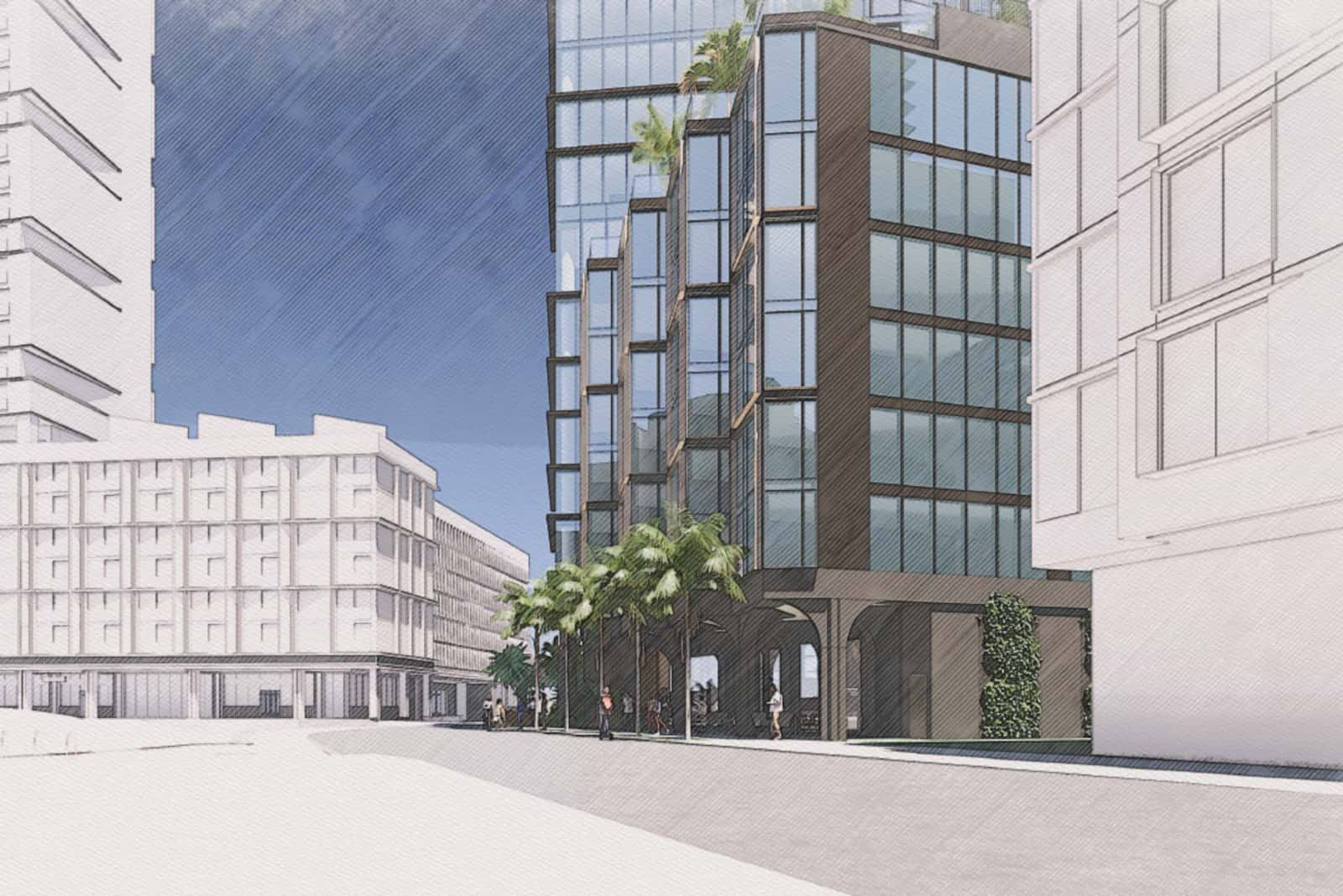 Developer - Howard Hughes Corporation
The Howard Hughes Corporation is a renowned global developer with a wealth of experience in designing and implementing master-planned communities. This expertise is currently being applied to the Ward Village neighborhood, where the corporation plans to add over 4,000 homes. Furthermore, the Howard Hughes Corporation maintains a diverse portfolio of more than 25 projects worldwide, each at different stages of development.
Architect/Designer - Solomon Cordwell Buenz
With roots dating back to the early 1930s in Chicago, Solomon Cordwell Buenz (SCB) has grown to become an internationally recognized architectural firm. Their impressive portfolio boasts more than 200 projects spread across the globe, with a significant number of residential towers located in Honolulu. One of SCB's standout works in Ward Village is the award-winning Anaha tower, which marked their first architectural endeavor in this area.
Landscaping - VITA Planning & Landscape Architecture
VITA has global experience, bringing diverse perspectives dedicated to creating special places in their designs. Their previous experience in Hawaii includes the Kukio Golf & Beach Club in Kona, as well as various residential projects.
The above information is concerning a project that has not yet been completed. The information is subject to change at any time by its developers, who we are not affiliated with. Images used on this page are the property of the developers and may not accurately represent the completed project. All information is subject to verification.
Contact Us About Mahana
Think Mahana is the perfect place to buy a condo? Need more information about the area or the units before you make the leap?
We specialize in helping buyers purchase in new development projects on Oahu while providing the complete concierge service. Reach out at 1-(808) 435-7754 or fill out the form below to request a consultation and we'll get back to you as quick as we can. We have decades of experience assisting with buying in new development projects - and we love putting that experience to work helping people get settled in their perfect Oahu home.