Ko'ula - Residential Tower in Honolulu, Hawaii
Kō'ula is going to deliver luxurious views and a unique lifestyle to Ward Village in Honolulu. Ward Village is an award-winning master-planned community in the Kaka'ako district of Honolulu. Pedestrian friendly and prestigious, Ward Village offers the perfect blend of an urban core life and island lifestyle, minutes away from the golden sands of Ala Moana Beach.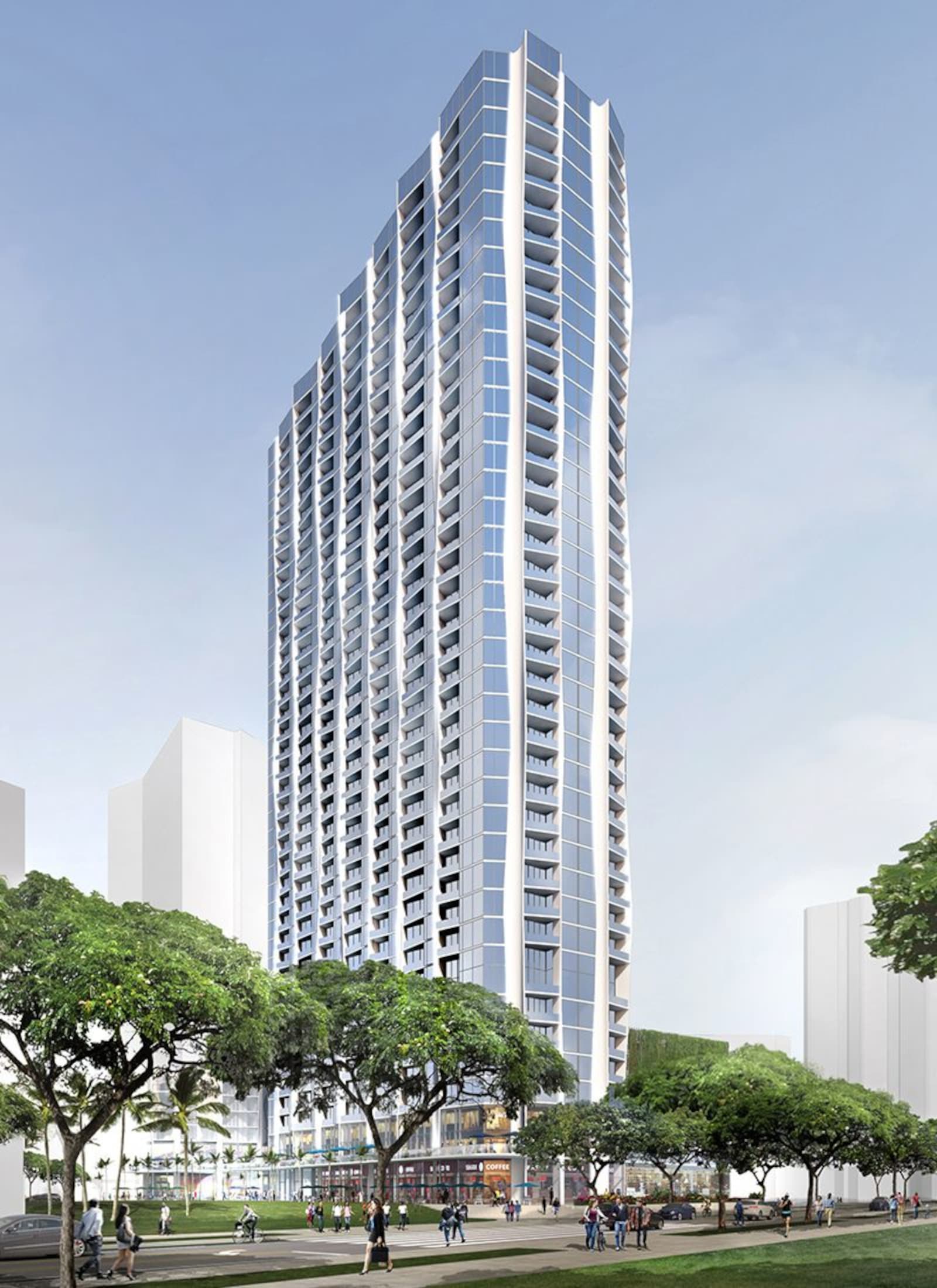 Kō'ula means red sugar cane in Hawaiian, and the inspiration is clear to see in its design - its exterior columns undulating back and forth, evoking imagery of the red sugar cane, waving in the wind.
It's really going to stand out in the Kaka'ako district, undulating to create a pleasing exterior and variation in the floor plans from floor-to-floor. The interiors will be beautifully handcrafted by Yabu Pushelberg with an eye on merging the outside and inside world, featuring floor to ceiling windows and private lanais in all tower homes.
Kō'ula is a luxury residential condo tower in development by the Howard Hughes Corporation in Ward Village in Honolulu. This beautiful 41-story tower is full of urban core condos. The Howard Hughes Corporation is working in cooperation with Studio Gang Architects on the exterior design and Yabu Pushelberg on the interior design of Kō'ula in Ward Village.
Building Information
41-story residential tower estimated to finish in 2022
565 units with Studio to 3-Bed floor plans plus Penthouses
Pet friendly, with verification from tower management
For more information about the amenities of Ko'ula, condo features, and the surrounding neighborhood, scroll down - read on. Alternatively, contact me, Scott Startsman. Fill in the form at the bottom of the page, call me at 808-291-5441, or email me at [email protected] I'll be happy to give you a hand!
Where is Ko'ula?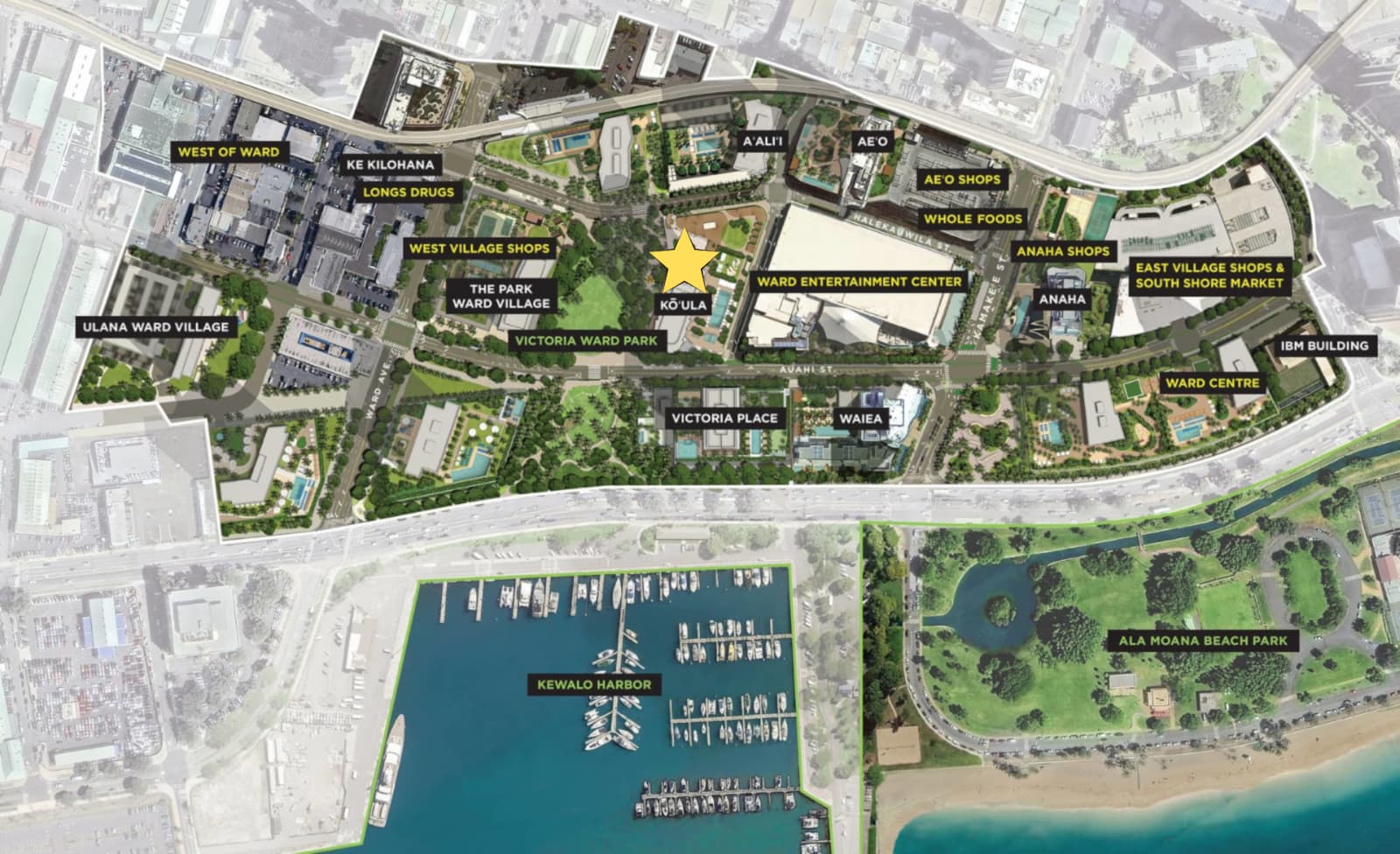 Kō'ula is a beautiful residential tower being constructed in the Kaka'ako District of Honolulu. A commercial and retail district, Kaka'ako is located between Downtown Honolulu and Ala Moana and is quickly becoming the place to be in the urban core. Kō'ula is near the center of Ward Village on Auhi St, emerging into an expansive courtyard into Victoria Ward Park.
Ko'ula is being constructed in the center Ward Village, a 60-acre master-planned community developed from the ground up to be pedestrian friendly. As a resident, you have easy walking access to everything you need right in the urban core of Honolulu. Ko'ula is estimated to finish in 2022 and will be the sixth out of seven residential towers planned in Ward Village.
Neighborhood features available to Residents of Ko'ula
A key part of the design of Ward Village focuses on maintaining an aspect of the island life, even as the city rushes on around you. Keeping in line with this, the golden sands of Ala Moana beach are less than a 10 minute walk away. If you follow the beach, it brings you to the lush gardens of Ala Moana Regional Park and the man-made peninsula of Magic Island beyond.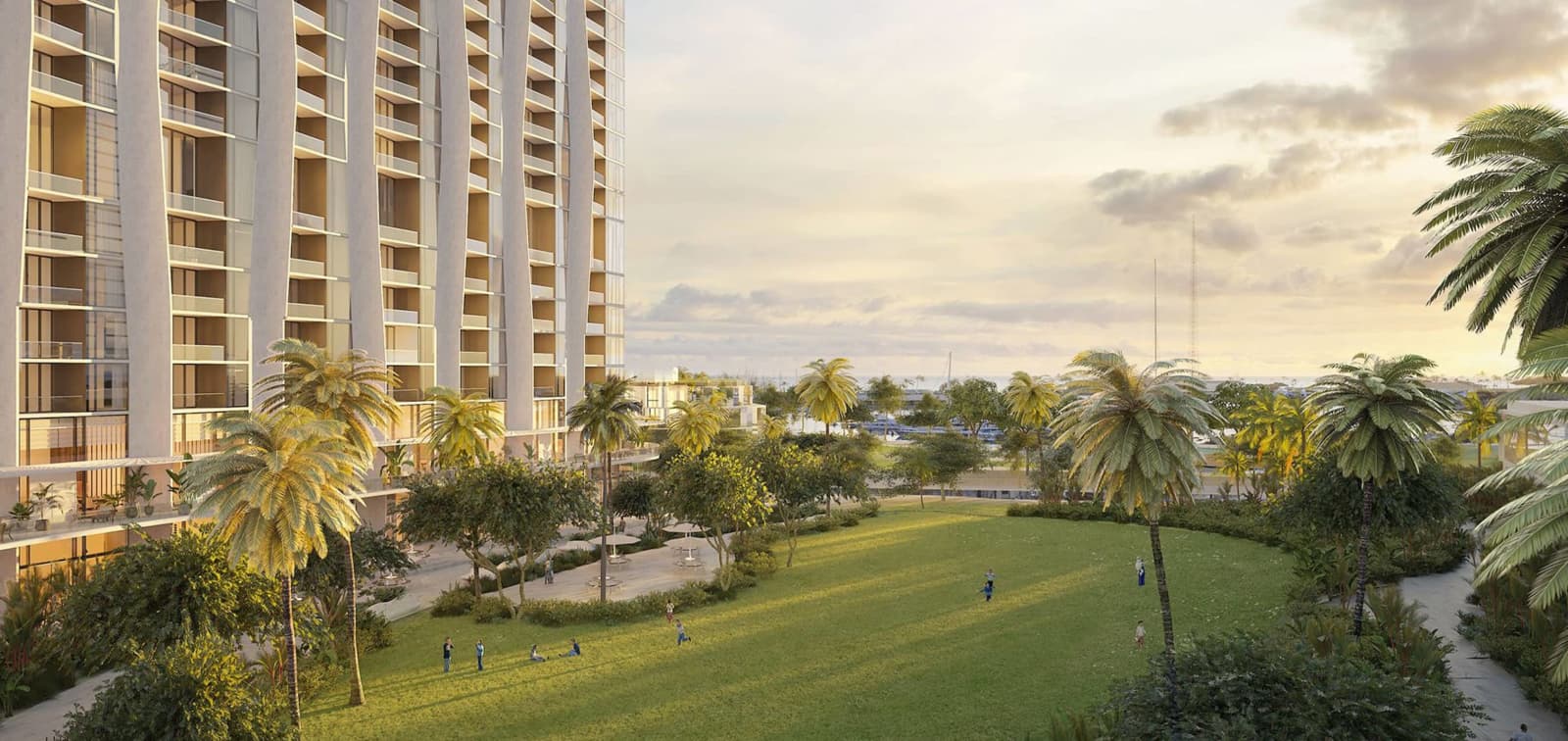 Continuing with the theme of convenient location, the Kaka'ako Farmers Market at Ward Village is just steps away from your front door and ready to fill you up with local grown fruits, vegetables, and coffee. But if you prefer to have a night out you will not be disappointed at the wide variety of options available to you.
Hawaii is a cultural melting pot - and the restaurant scene matches that, especially in Kaka'ako. If you're feeling like some Hawaiian cuisine, check out the Hawaiian owned Highway Inn Kaka'ako. The first Highway Inn opened in September 1947 - and it's been a staple of the islands since. The Kaka'ako location was opened in 2013, to great appreciation.
For luxury shopping opportunities, Ward Village is full of them. Cameron Hawaii clothing is one example, serving up clothing that embodies Aloha and Hawaiian elements in everyday wear. Another example is at Dawn - located inside Anaha, a residential tower.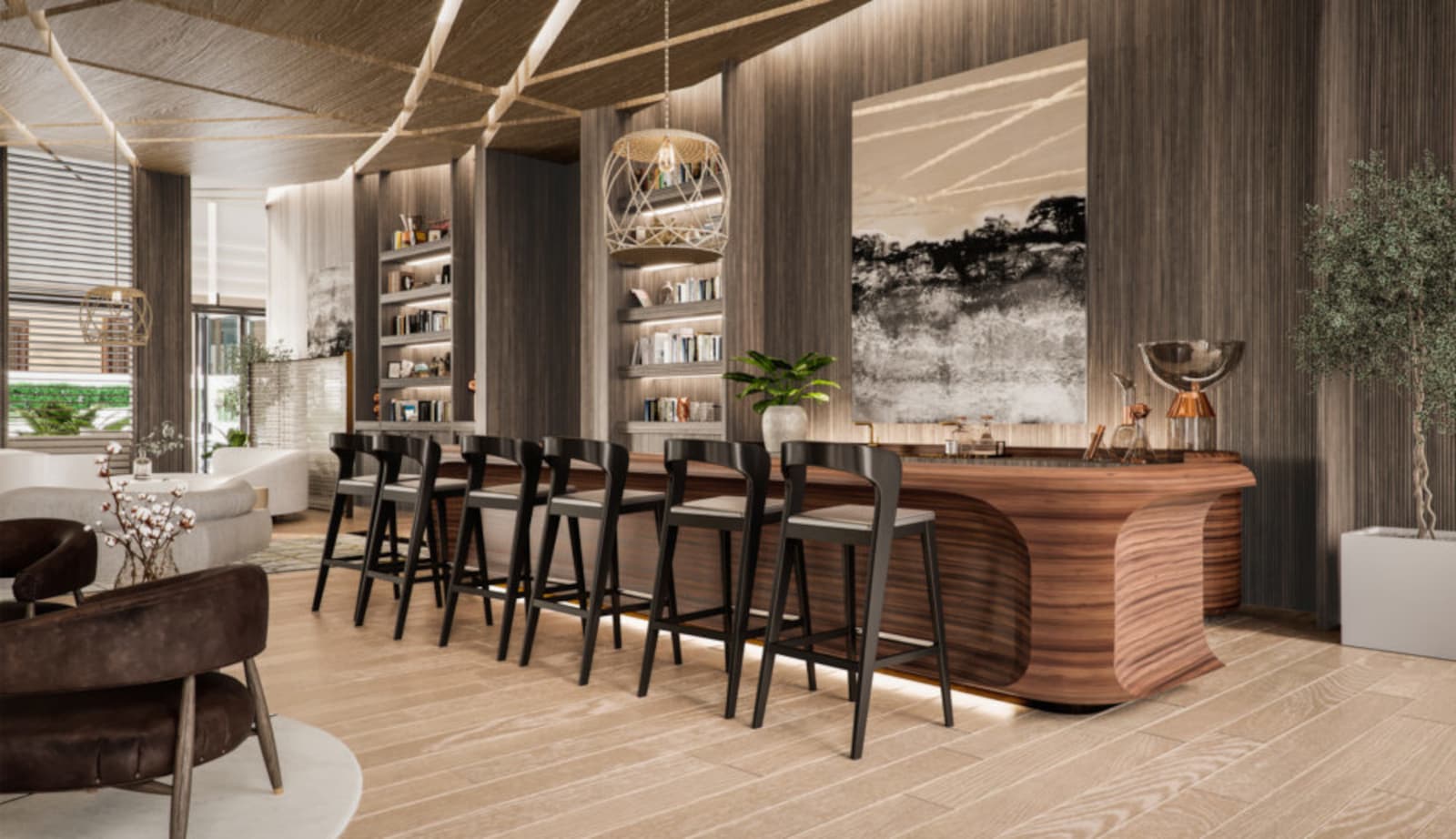 Living in Ko'ula means living in walking distance of all of these - and more. It readily delivers a combined urban core and island lifestyle, unique to this corner of Hawaii.
About Ko'ula - Luxury Residential Condos In Ward Village
Ko'ula - Services & Amenities
Kō'ula is all about feeling connected with nature and is loaded with amenities that aim to remind you of that.This includes landscaping design by Coen Partners featuring native plants, as well as direct access to the adjacent Victoria Ward Park in the center of Ward Village. If that wasn't enough, the beautiful Ala Moana beach is an easy 10-minute walk away.
Its convenient location combined with its gorgeous design unite to make Ko'ula a prestigious location to live.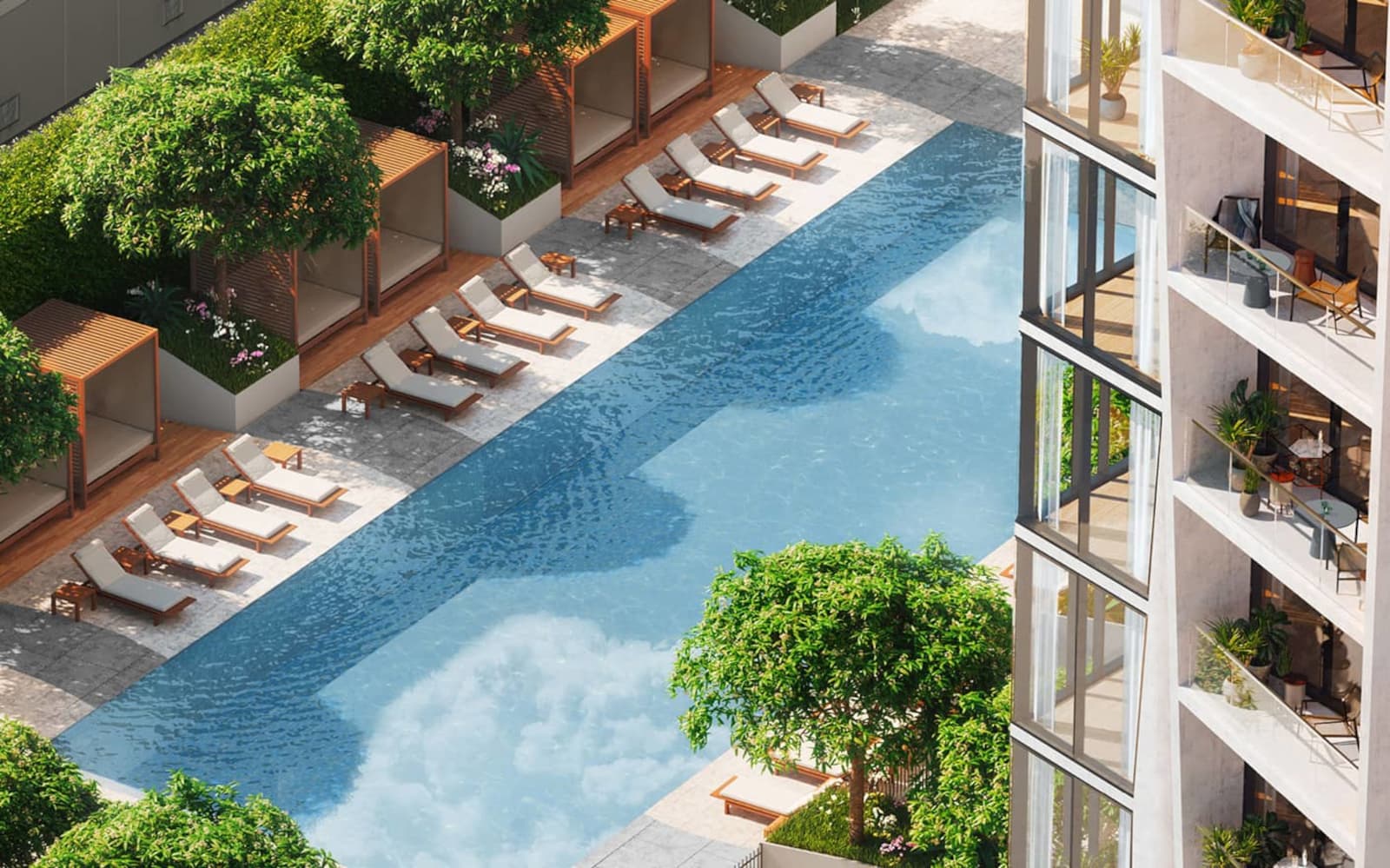 Level 8 Deck Amenities
Fitness Center
Treatment Room
Private Dining Room
Poolside Event Rooms
Grand Dining Room
Sunset Lounge Dining & Bar
Great Lawn
Family Pavilions
Lap Pool
Pool Cabanas
Pool Lanai
Outdoor Seating
Other Amenities
Four Luxury Guest Suites
Guest Parking
Dog Park
Private Second Floor Lobby
On-site Resident Manager
24-hour on-site security
As Ko'ula is not yet complete, this list of amenities may change at any time. This page will be updated as the developers release more information.
About The Howard Hughes Corporation
The Howard Hughes Corporation is a well established real estate developer, with five master-planned communities completed and over two dozen in various stages of development. Ward Village, including the completed and ongoing residential condos towers within. Koula will be the sixth such tower, bringing the beauty of the red cane sugar to the community.

About Studio Gang Architects
Studio Gang Architects is an architecture and urban design firm headquartered in Chicago. Their aim is to use design as a medium to connect people to their communities, their environment, and each other. Ko'ula will be their first work done in Ward Village and draws inspiration from the red sugar cane in its design.
Kō'ula - Condo Units
All tower units in Koula come with floor-to-ceiling windows, soaring 8'8" ceilings, and private lanai. The living areas in these tower units are bathed in natural light, and the semi-enclosed lanai lets you enjoy Hawaii's signature breeze without leaving home. Some of these units come with gorgeous panoramic views of the Ko'olau mountain range and Oahu's South Shore.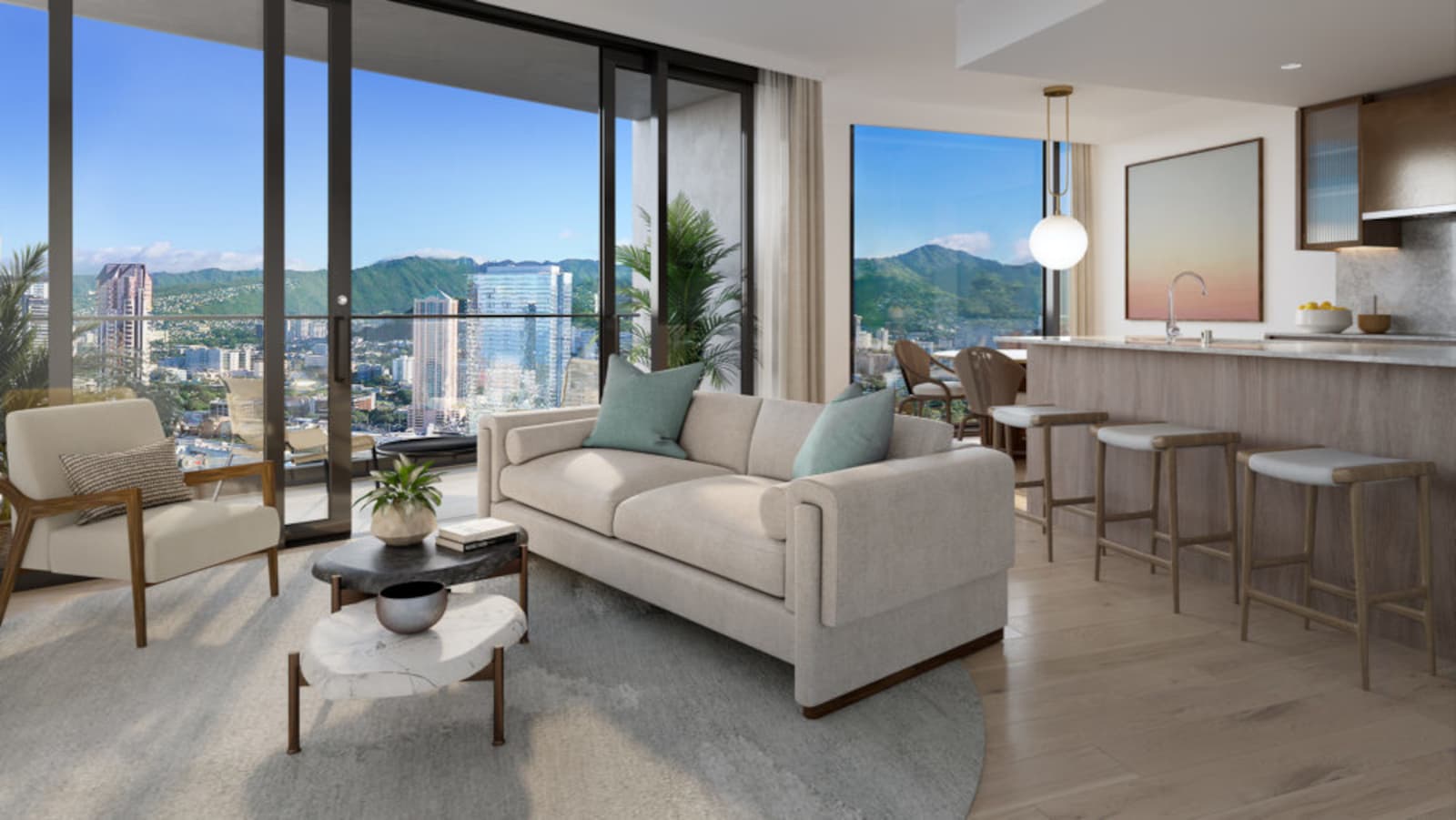 Unit Features
Private lanai in all tower units
8'8" ceilings in tower units
Floor-to-ceiling windows
Open floor design in kitchen, living, and dining areas
Wet room style bathrooms
Walk-in closets
Engineered wood flooring
Wood and glass kitchen cabinetry and paneling
Miele Kitchen appliances
Grohe & Kohler plumbing fixtures
Bespoke bronze-accented vanities in master bathrooms
Expansive medicine cabinets with LED accent lights in master bathrooms
Custom light and dark cabinetry
Optional custom furniture and accessory package
About Yabu Pushelberg
Yabu Pushelberg is a studio founded in 1980 with an emphasis on interior design. They have offices in New York and Toronto and their clients include hotels, resort brands, and others. Yabu Pushelberg aims to bring a high level of attention to detail to every project - including Ko'ula, where they are contributing to its interior design.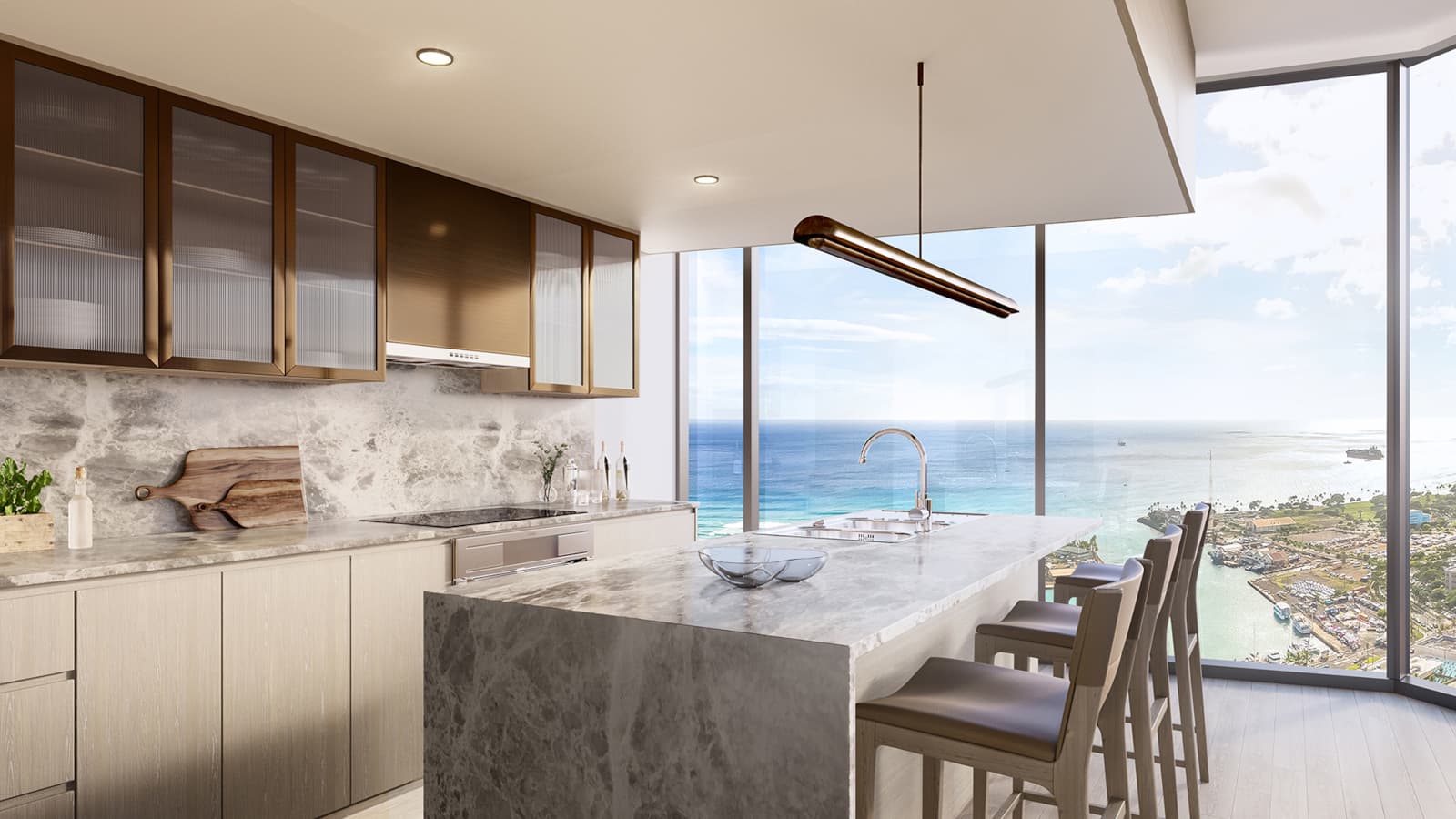 More Information on Kō'ula
Koula is expected to finish in 2022 and bring a total of 565 units in studio to 3-bed floor plans. This 41-story luxury residential tower is in the heart of the award-winning Ward Village community. These towers promise to give residents full access to all that Kaka'ako district and downtown Honolulu have to offer.
The above information is concerning a project that has not yet been completed. The information is subject to change at any time by its developers, who we are not affiliated with. Images used on this page may not accurately represent the completed project. All information is subject to verification.
For more information on floor plans, condo units, prices, or just for a helping hand in finding your new home contact me, Scott Startsman, Realtor Associate. You can fill in the contact form below, send me an email at [email protected], or call me at 808-291-5441. I love nothing more than introducing people to their new homes.
Koula Condos For Sale
October 22, 2021
$1,680.62
Avg. $ / Sq.Ft.