Kaliu is a new condo project that is planned for the vibrant and walkable Our Kakaako neighborhood of Honolulu. This 400 Ft. tower will be the 10th project undertaken in the neighborhood, bringing a planned 330 market-priced homes and 42,000 Sq. Ft. of commercial space.
-Request A Consultation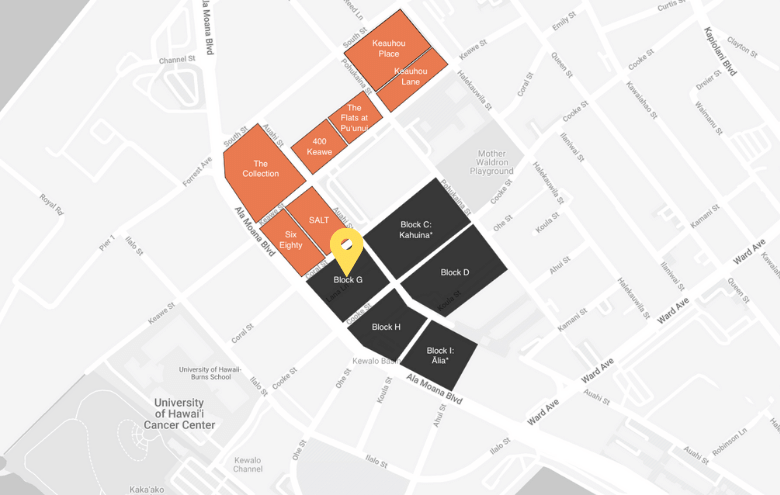 Kaliu means 'Well-Seasoned" in Hawaiian, meant to embody the concept of resource stewardship and sustainability. Kamehameha Schools has chosen ProsPac as the developer for Kaliu, a firm established in Honolulu in 2016. The planned development site for Kaliu will take place on Block G of the Our Kakaako master plan.
Kaliu Tower Information
Address TBD
400 Ft. Tower
330 Market-Priced Units
Where Will Kaliu Be Developed?
The planned development site of Kaliu is on 'Block G' of the Our Kakaako Master Plan, bordered by Ala Moana Boulevard, Cooke Street, Auahi Street, and Coral Street. This puts it just across the street from SALT at Our Kakaako.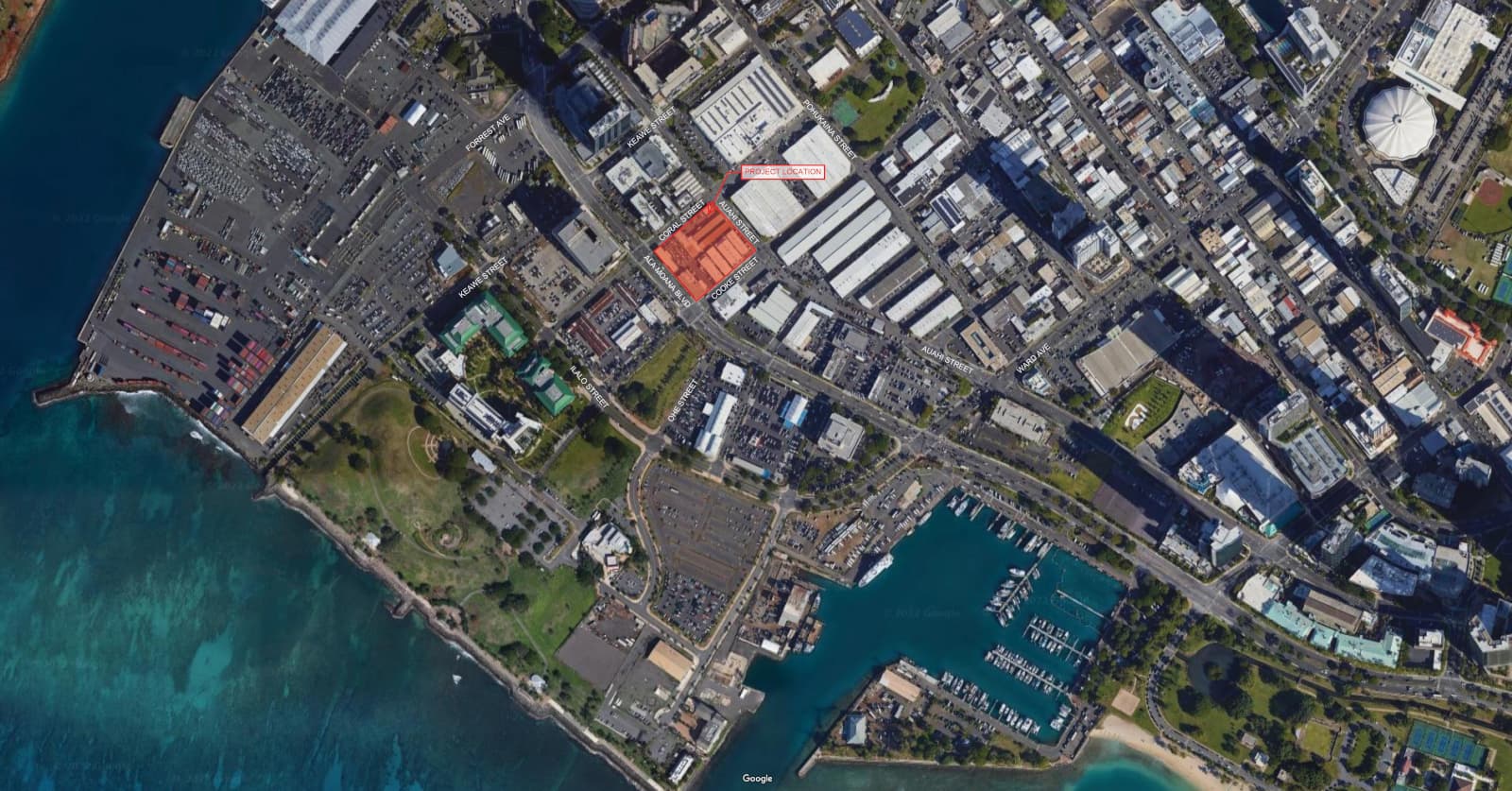 About Kaliu - New Residential Development In Kakaako
Not much is known about Kaliu at this time. This 400 Ft. Tower will consist of 330 market-priced homes.
Kaliu - Services & Amenities
Not much is known about the amenities and services available in Kaliu at this time.
Developers - ProsPac
ProsPac is a Honolulu-based real estate investment firm that was established in 2016. They have decades of combined experience across the real estate sector, including the recently completed Azure Ala Moana - a mixed-use project in the heart of Ala Moana.
Kaliu - Condo Units
Not much is known about the units in Kaliu at this time. Keep a close eye on this space for the latest information as it comes out!
The above information is concerning a project that has not yet been completed. The information is subject to change at any time by its developers, who we are not affiliated with. Images used on this page are the property of the developers and may not accurately represent the completed project. All information is subject to verification.

Contact Us About Kaliu
Think Kaliu is the perfect place to buy a condo? Need more information about the area or the units before you make the leap?
We specialize in helping buyers purchase in new development projects on Oahu while providing the complete concierge service. Reach out at 1-(808) 698-6100 or fill out the form below to request a consultation and we'll get back to you as quick as we can. We have decades of experience assisting with buying in new development projects - and we love putting that experience to work helping people get settled in their perfect Oahu home.