Kalae is a front-row condo tower development in Kakaako that was recently approved by the HCDA. Kalae's design will be reminiscent of Hawaii's legacy architecture, while simultaneously bringing a modern twist.
-Jump To Listings In The Area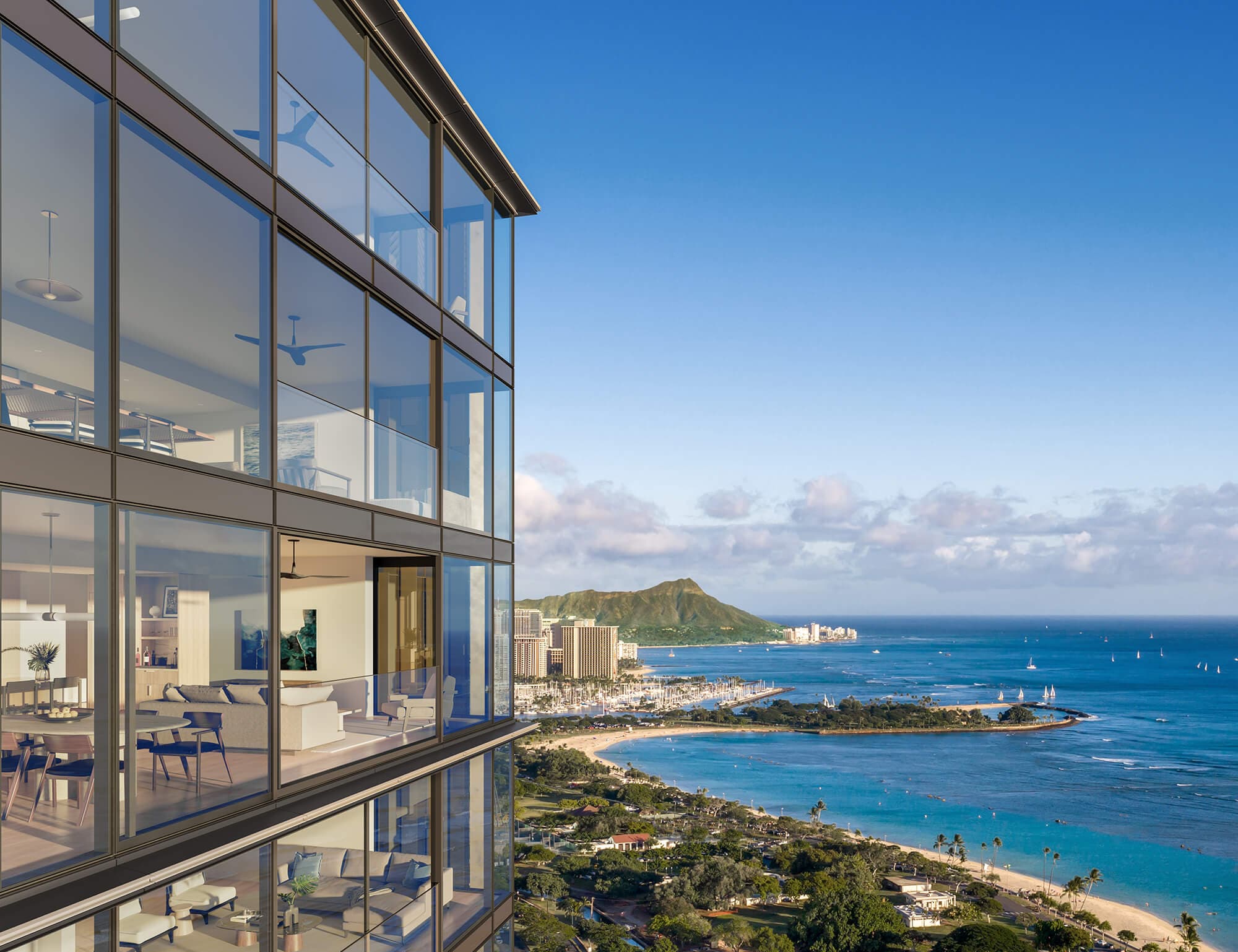 What we know about this tower indicates that it is likely to be oriented towards luxury. Kalae will bring 330 units to the neighborhood, located on a front-row parcel next to Kewalo harbor. The other front-row towers in Ward Village are known for their luxury - and Kalae is likely to be the same.
Kalae will be located in the Ward Village neighborhood on the south shore of Oahu. Ward village a master-planned community built from the ground up to focus on a healthy lifestyle for its residents, with pedestrian-friendly walkways and lots of open green spaces.
Kalae - Building Information
Address - TBD
330 Units in 1-Bed to 3-Bed Floor Plans
Where Is Kalae Being Developed?
In August 2022, the HCDA approved the plans put forth for Kalae. It will be the tenth residential tower in the Ward Village neighborhood of Honolulu, on the southern shore of Oahu. To the east of Ward Village is Ala Moana, Waikiki, and Diamond Head, while to the west are Kakaako and Downtown Honolulu.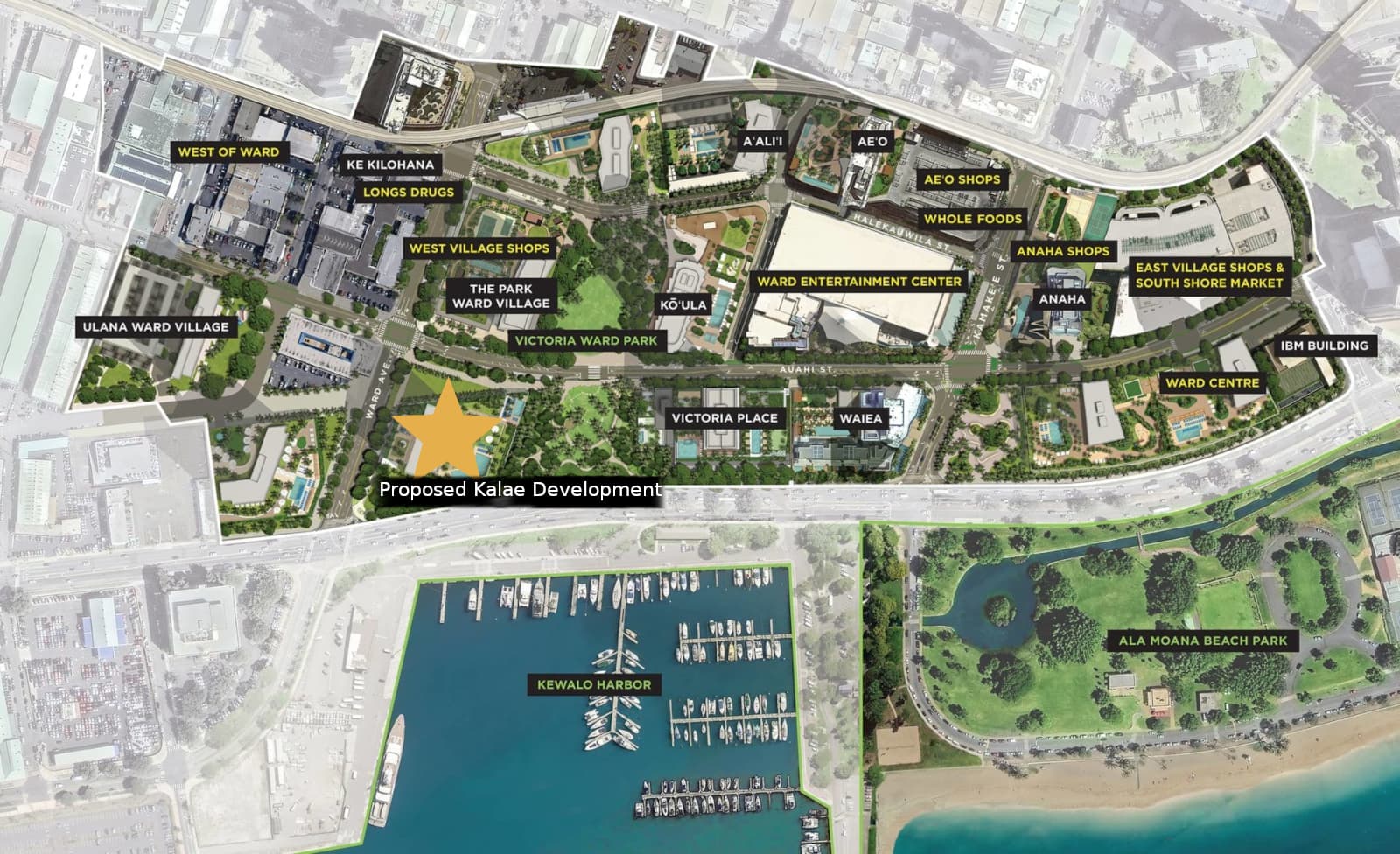 Kalae is being developed at the corner of Ala Moana Boulevard and Ward Avenue, a prime front-row location that grants unobstructed ocean views over Kewalo Harbor. Sharing the front row are Kalae's sister towers, Waiea and Victoria Place - both known for their luxury.
Ward Village is a master-planned community in the Kakaako area of Honolulu, built from the ground up to be pedestrian friendly. You can read more about the Ward Village Master Plan here.
Neighborhood Features Available To Residents Of Kalae
As a front row tower, Kalae will be in a position where residents can comfortably walk to the nearby Ala Moana beach and Ala Moana Beach Park. Units in the tower promise iconic south shore views.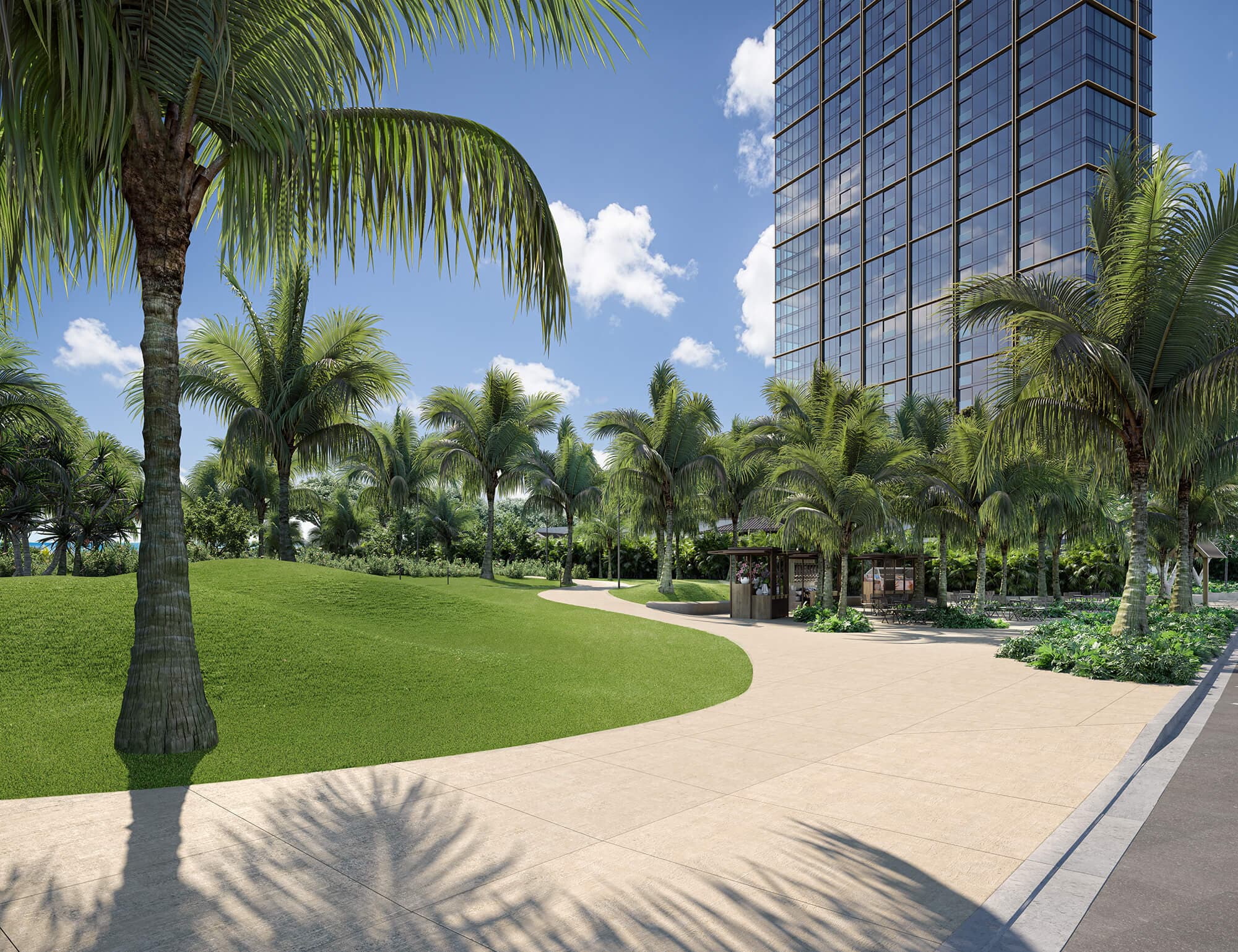 Ward Village is a pedestrian-friendly neighborhood, full of boutique and name brand shops and restaurants, accessible by walking or biking. And when you've run out of things to do in Ward Village, the rest of Honolulu holds an abundance of experiences nearby. To the east is the Ala Moana Shopping Center, the largest open-air shopping center in the world. Not to be outshone, to the west lies SALT at Our Kakaako with over 85,000 Sq Ft of curated retail, restaurant, and mixed-use space.
About Kalae - Planned Residential Condo Tower In Ward Village
Kalae will be the tenth residential tower in Ward Village, bringing a total of 330 units to Ward Village. They will come in one, two, and three bedroom floor plans, with a design rooted both in Hawaii's history and in the modern day.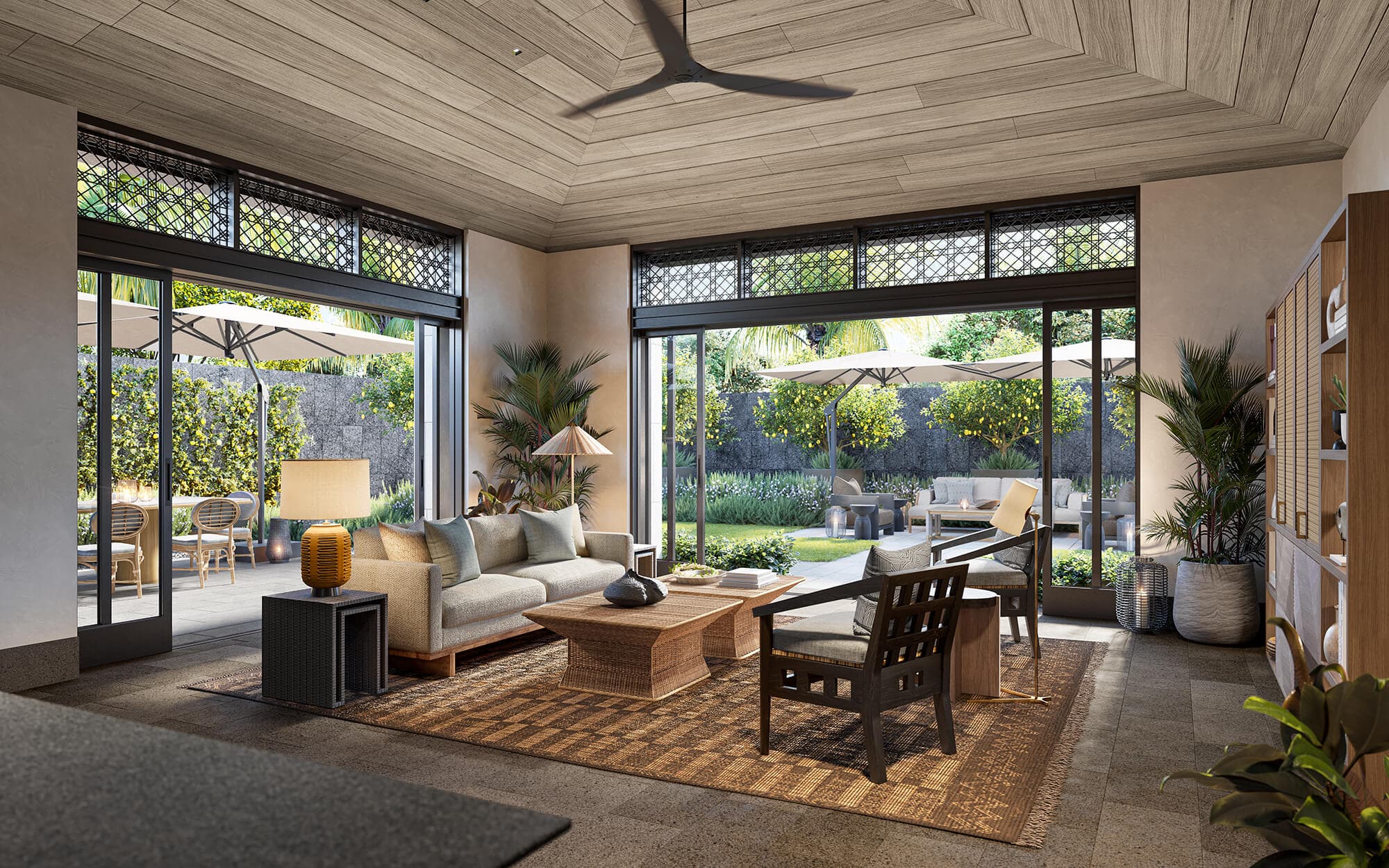 Kalae will sit on the front-row of the neighborhood, in line with sister towers Waiea and Victoria Place - both known for being oriented towards luxury. Kalae should hold beautiful ocean views over Kewalo harbor.
Kalae - Services & Amenities
Little is known about Kalae at this time, but its location on the front row hints at a focus on luxury. The amenities are sure to match such a great location.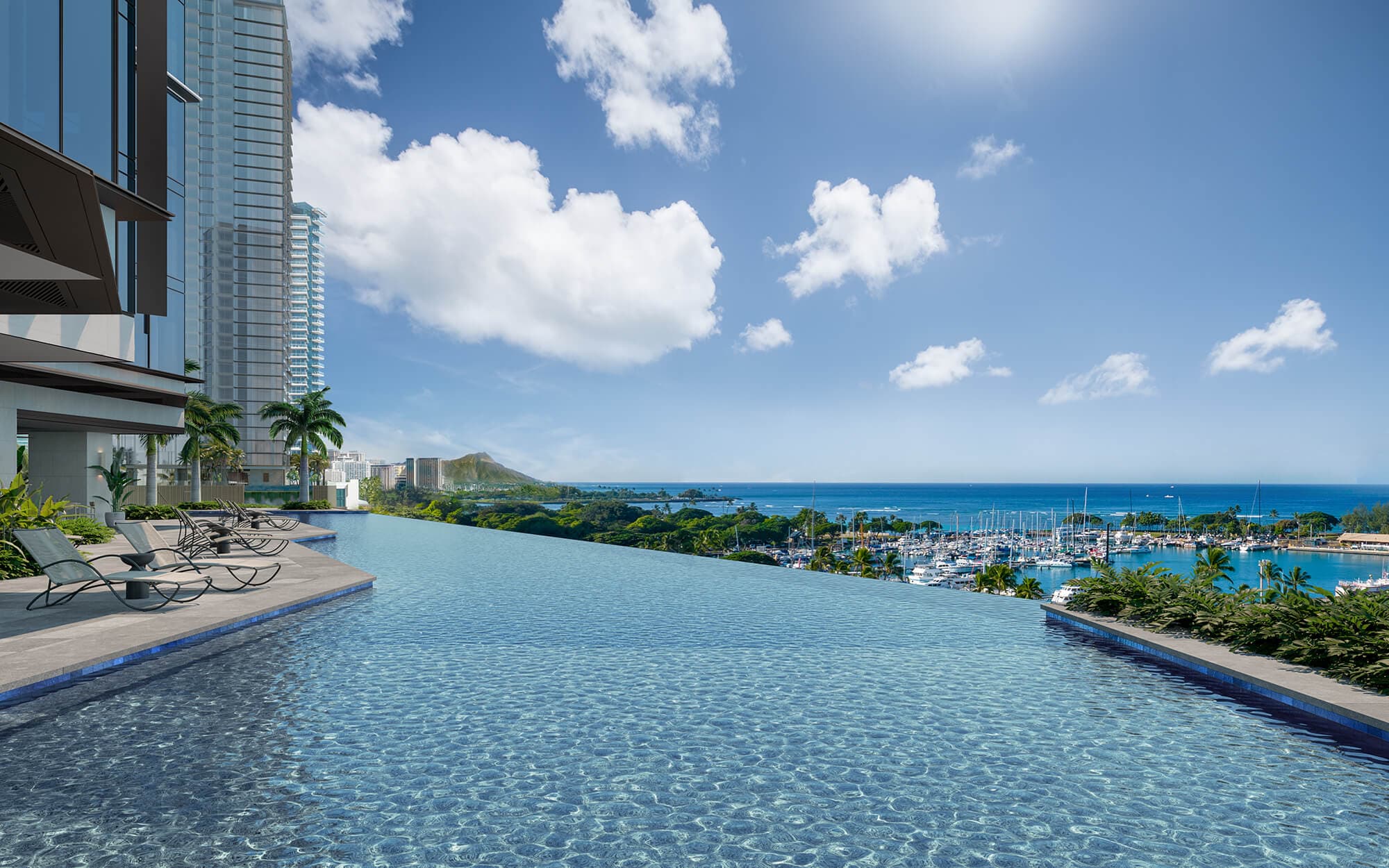 Developer - Howard Hughes Corporation
The Howard Hughes Corporation is an experienced developer of master-planned communities. The company eventually intends to bring a total of over 4,000 homes to the Ward Village neighborhood and currently has over 25 projects across the world in various stages of development. Kalae will be the latest edition to the Ward Village community.
Architect/Designer - Solomon Cordwell Buenz
Solomon Cordwell Buenz (SCB) is an international firm that was established in Chicago in the early 1930s. They have over 200 projects in their portfolio worldwide, including multiple residential towers in Honolulu. Anaha was the first tower designed by SCB in Ward Village, winning the firm an architecture award for their work. Kalae will be their latest addition.
Kalae - Condo Units
Not much is known about units in Kalae at this time, but they are expected to lean towards luxury. The most recent news on the development indicates 330 units on the front-row of Ward Village, granting at least some of the units gorgeous views over Kewalo Harbor. Keep an eye on this space for more information as it develops.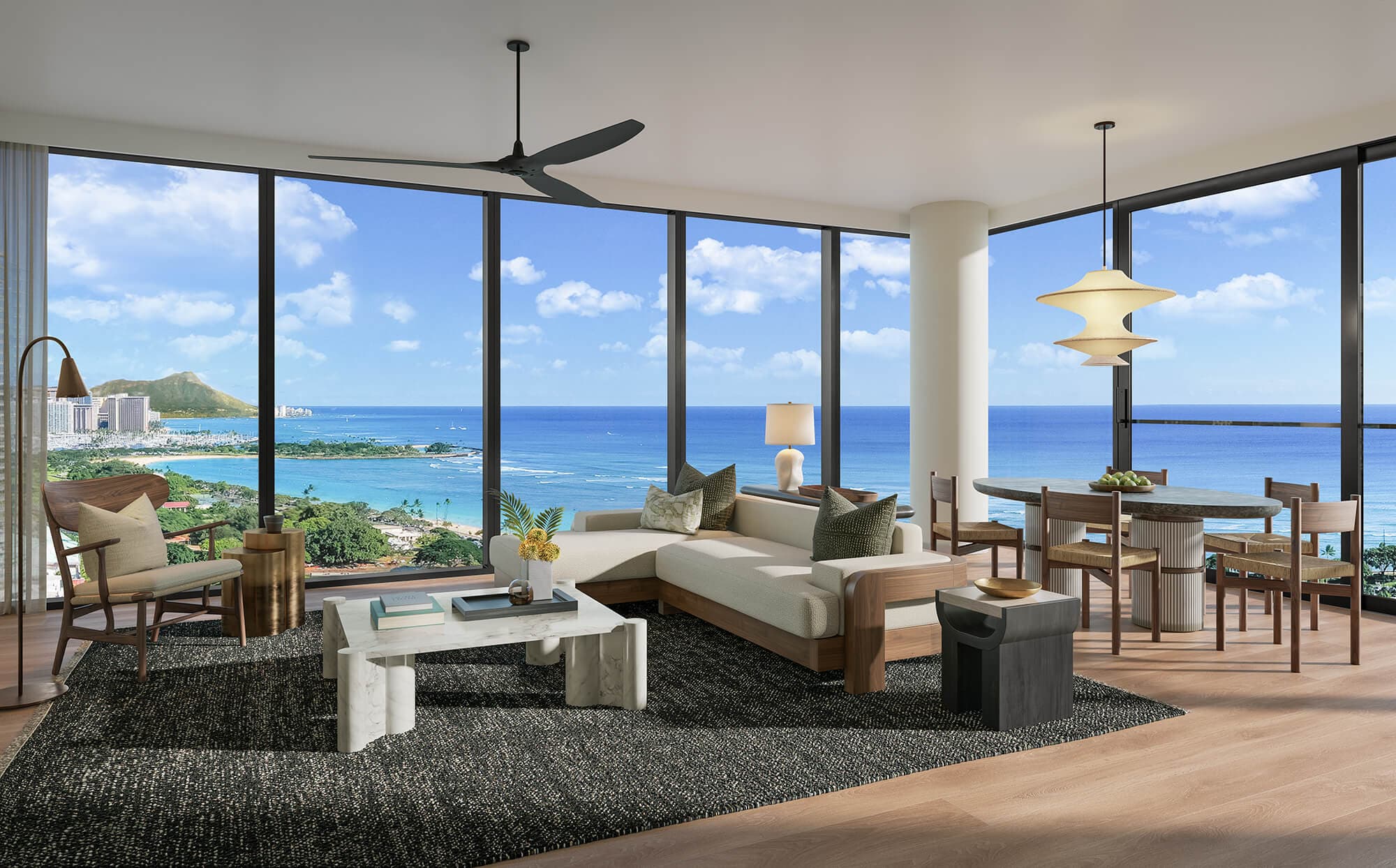 The above information is concerning a project that has not yet been completed. The information is subject to change at any time by its developers, who we are not affiliated with. Images used on this page are the property of the developers and may not accurately represent the completed project. All information is subject to verification.
Contact Us About Kalae
Think Kalae is the perfect place to buy a condo? Need more information about the area or the units before you make the leap?
We specialize in helping buyers purchase in new development projects on Oahu while providing the complete concierge service. Reach out at 1-(808) 698-6100 or fill out the form below to request a consultation and we'll get back to you as quick as we can. We have decades of experience assisting with buying in new development projects - and we love putting that experience to work helping people get settled in their perfect Oahu home.
Condos For Sale In Ward Village
September 28, 2022
$1,615.00
Avg. $ / Sq.Ft.
$1,282,444
Med. List Price