Kakaako | New Condo Development Information
Kaka'ako is an area in the urban core of Honolulu, Hawaii, located between Downtown Honolulu and Ala Moana. Over the past several years, development of new high-rise condos in these neighborhoods has helped the Kakaako area transform into one of the hottest new places in Honolulu.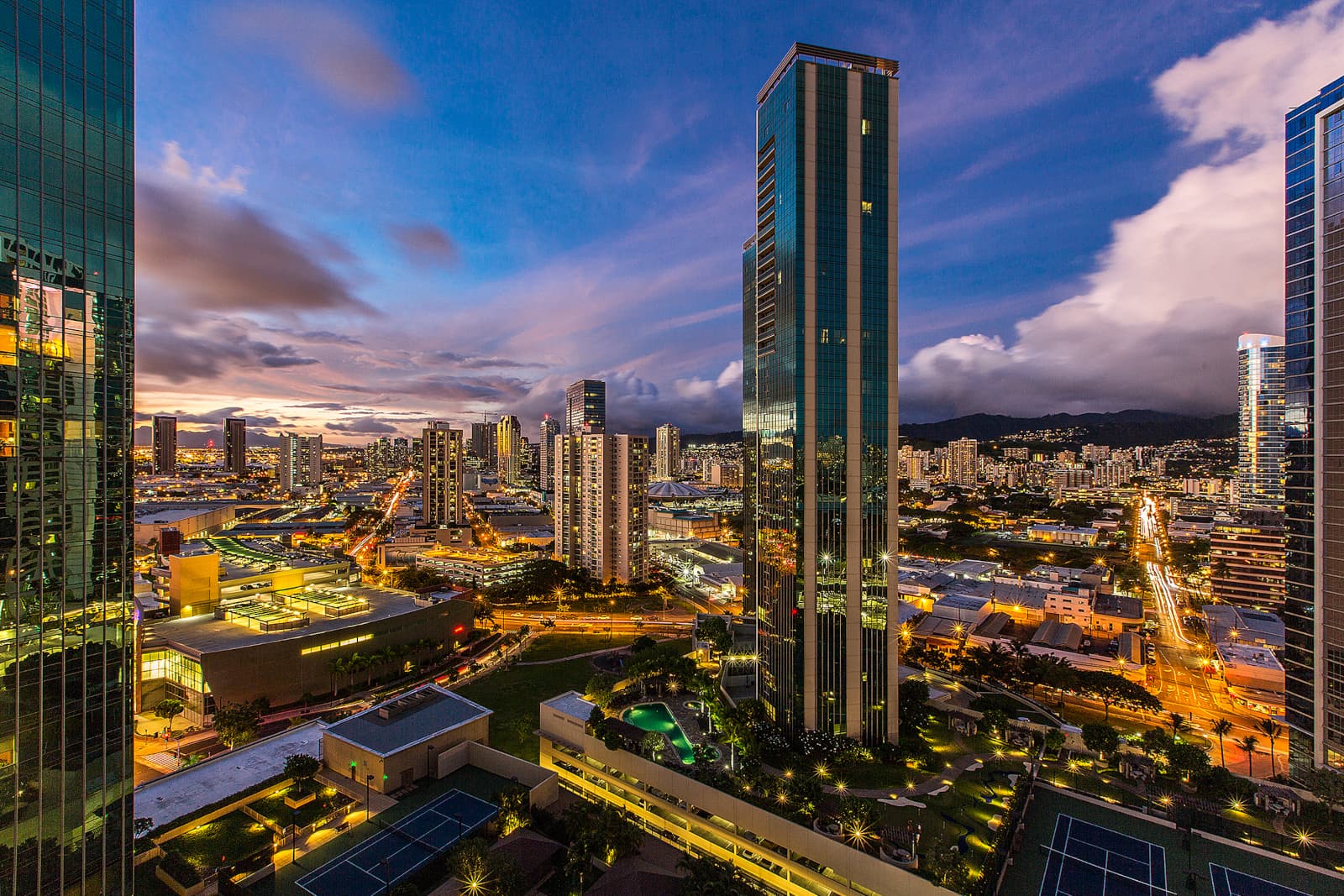 Latest Development Updates On Oahu
---
---
Kaka'ako sits on the southern shore of Oahu, putting Ala Moana beach and Ala Moana Beach Park in easy walking distance of most condo towers in the area. In fact, this entire area has been developed with a focus on health and wellness for its residents - and with the fitness area in the Ala Moana Beach Park and the golden sands of Ala Moana beach, it's easy to do. Mixing the urban core and island lifestyle, Kakaako is full of trendy restaurants and boutique shops that can easily be reached on foot from the condos in the area - not to mention SALT At Kakaaako & the Ala Moana Mall, two large shopping centers filled to the brim with shops and restaurants.
Click here to learn more about Kakaako!
Residential real estate in this area is most often in the form of residential condominium towers, ranging from small units intended for single adults to luxurious penthouse suites with 4+ bedrooms and guest suites, amazing amenities, and gorgeous views.
---
New Condo Developments In Kaka'ako
Select A Project For More Information
---
Kakaako Condo Development Timelines
Timelines for condo projects are a bit nuanced - developers need to meet a threshold of units sold prior to starting construction. For many developers that number is around 70% sold, with towers featuring affordable housing selling quicker than luxury developments.
The above uses publically sourced information concerning projects that have not yet been completed. The information is subject to change at any time by the developers of the respective projects, who may or may not be affiliated with other projects and developers listed on this page. Images used on this page may not accurately represent the completed projects. All information is subject to verification.
Contact Us About A New Development Consultation
Considering purchasing a new construction condo or home but not sure which new development project or area is best for your lifestyle or needs?
We specialize in new developments and provide a complete concierge service for buying in new development projects. We know and understand all the projects available and coming up. Reach out at 1-(808) 435-7754 or fill out the form below to request a consultation and we'll get back to you as quick as we can. We have decades of experience throughout the industry, including in new development projects - and we love putting that experience to work helping people get settled in their perfect Oahu home.
Request A New Development Consultation
New Kakaako Condos For Sale
May 28, 2023
$1,655.90
Avg. $ / Sq.Ft.