Ho'opili Home Development In Ewa Beach, Oahu
Hoopili is a master-planned community in Ewa Beach in year 6 of its development. There are new homes both completed and still under construction available. Over their 20-year plan, D.R. Horton plans to develop around 1,600 acres and bring a total of around 11,750 homes.
-Jump To Listings In The Area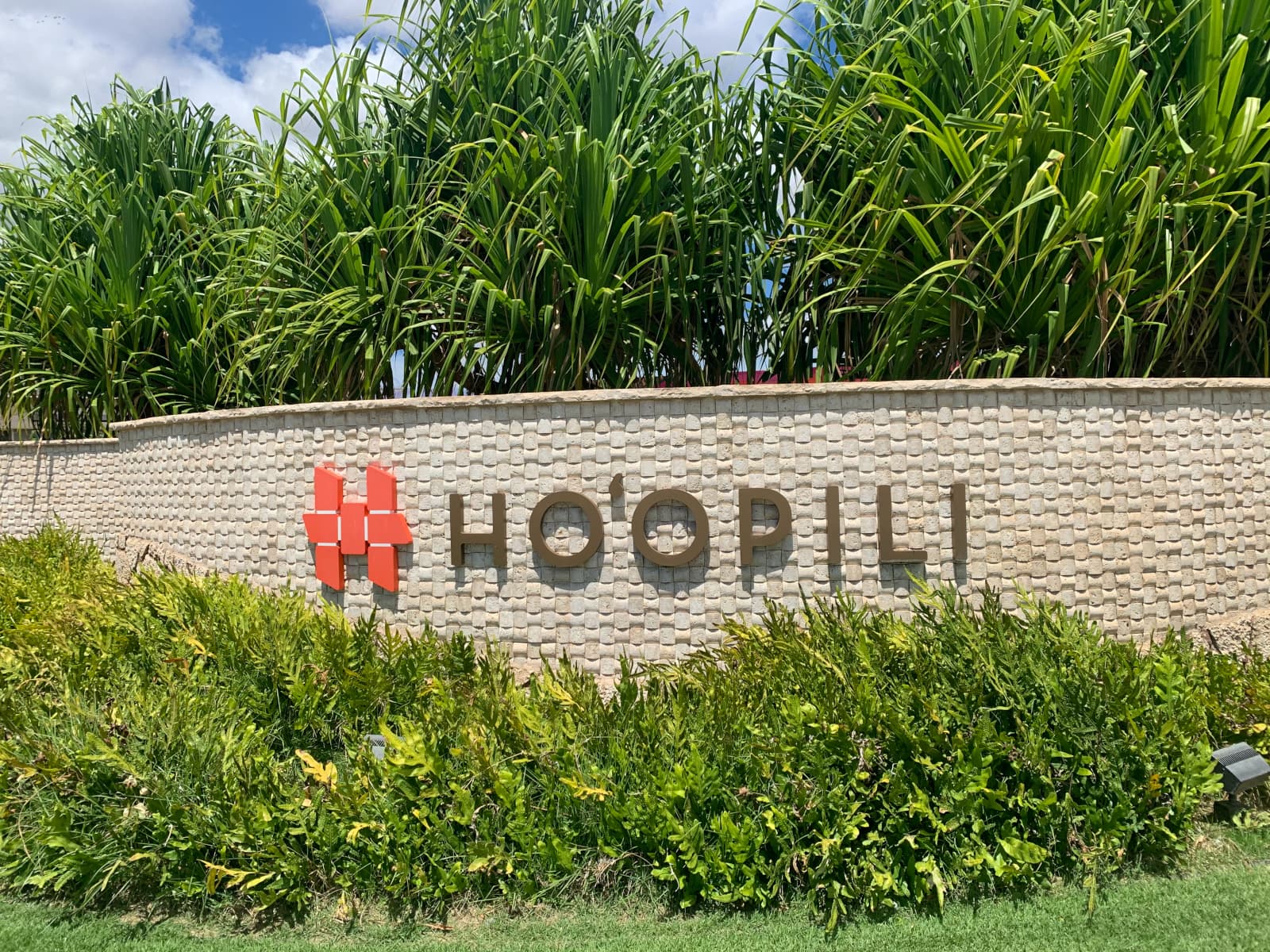 Hoopili is on the west side of Oahu, between Ewa Beach and Kapolei. There are currently three new neighborhoods to choose from - Liko and Hinahina, which are now selling, and Kohina, which recently opened a new model. It is also possible to find homes in completed neighborhoods on the resale market.
The community intends to bridge the Ewa Beach and Kapolei communities. It will bring with it 7 recreation centers with pools, a community garden, and five new schools. The planned homes include affordable housing opportunities, single-family, multi-family, FLEX homes, and other options.
FLEX or mixed use homes allow for businesses to be operated out of the ground level with living accommodations upstairs - allowing entrepreneurs to live in the community they're serving.
Where is the Hoopili development?
Hoopili is located on the leeward side of Oahu, 25 minutes west of Honolulu. It sits between Ewa Beach and Kapolei and bears an Ewa Beach zip code.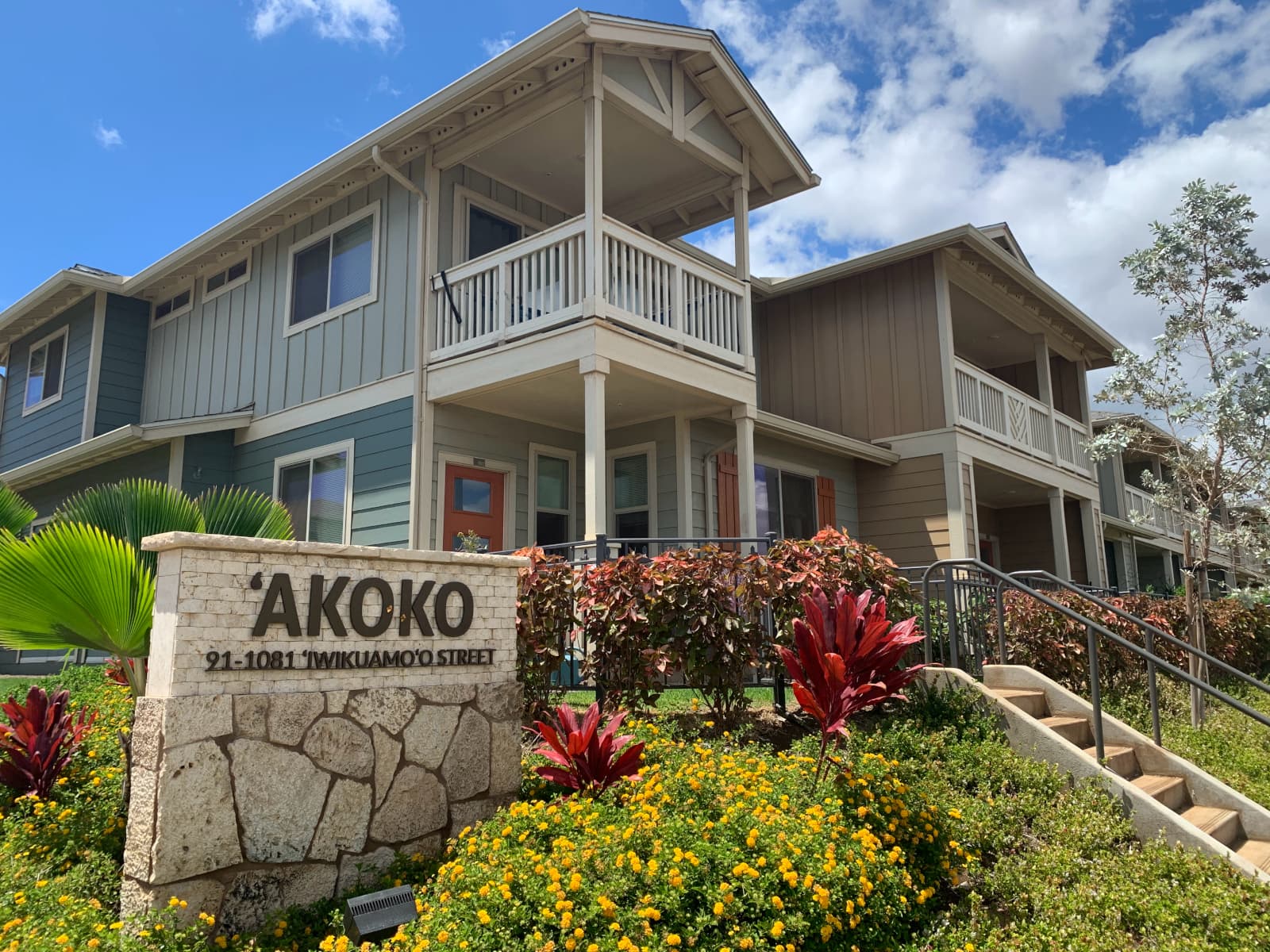 Just north of the new Ka Makana Ali'i Mall and next door to the University of Hawaii to the east, Hoopili plans to bring a bustling new community to Oahu. This community is being developed with transit in mind, allowing easy access to downtown Honolulu through the Honolulu Rail when it is completed.
Nearby features
Situated practically next door to the University of Hawaii and the Hawaii Tokai International College, this community is in the perfect position if you're a lifetime learner. Take your books with you and head just a few miles south to the Ka Makana Ali'i mall for a snack while you study.
When you're done studying, the beautiful White Plains Beach is just a 20 minute drive away. That's not your only option either - Pu'uloa Beach Park and Kalaeloa Beach Park are just minutes away on either side. If golf is more your style, Ewa is home to several highly rated public golf courses.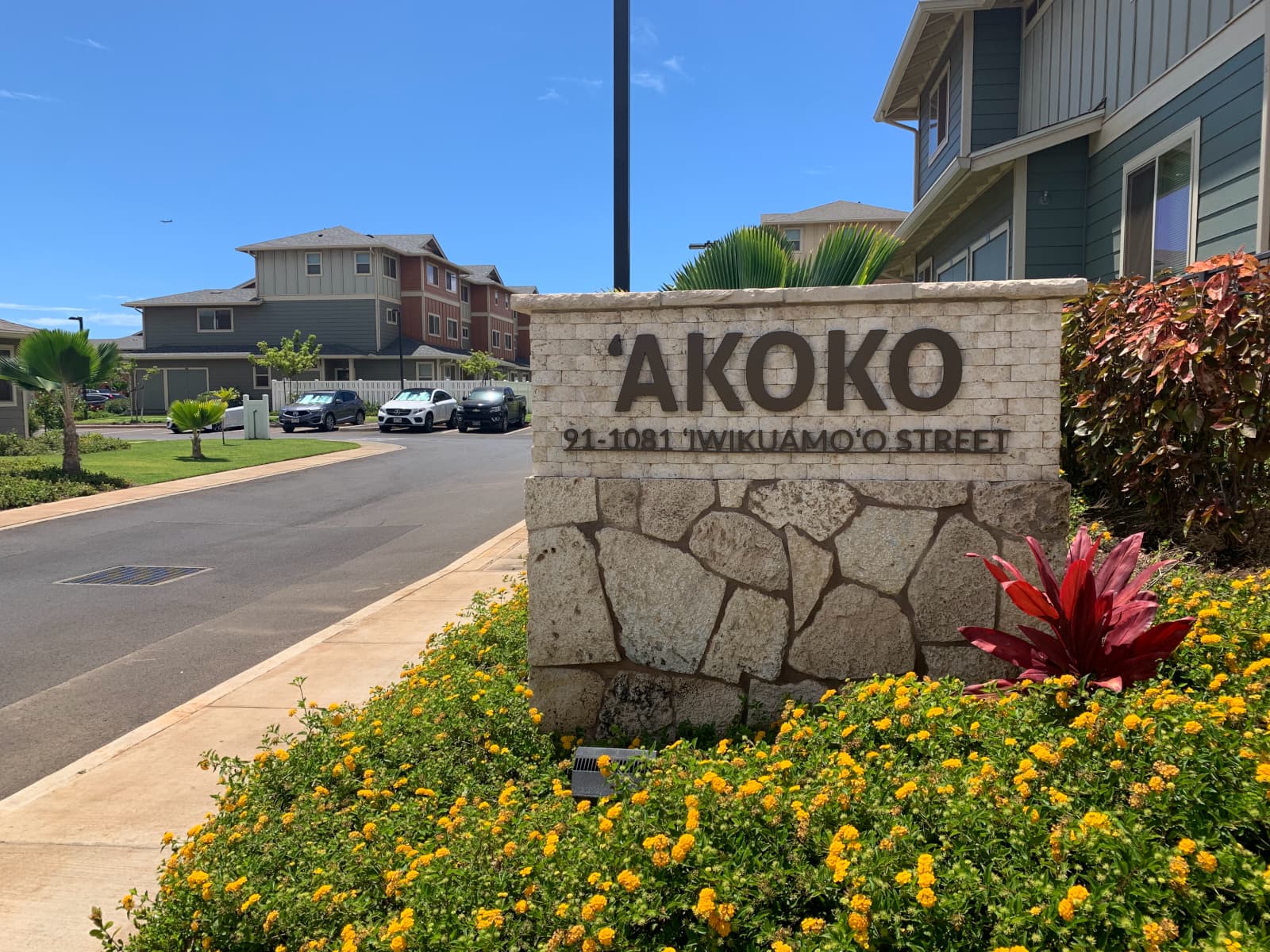 If you enjoy the nightlife that downtown Honolulu provides, this community has an answer for that too. One aim with Hoopili is to create a sustainable community centered around the Honolulu Rail, allowing for a stress-free lifestyle not dependent on cars. When complete, downtown Honolulu will be just a short walk and a ride away.
Distance from Schofield Barracks Army Base
Hoopili is proving to be a top pick for military stationed on Oahu. It offers great opportunities for the cost, with a 30 minute drive to Schofield Barracks Army Base. If you're searching for a place to use your Basic Allowance for Housing (BAH), you must keep this community in mind.
Hoopili Development Plan
Over the next 14 years, Hoopili by D.R. Horton plans to bring a total of almost 12,000 homes to Oahu. There will be an array of options to choose from, including affordable housing opportunities, condominiums, townhomes, single-family homes, multi-family homes, and FLEX homes. Besides the homes, the development is bringing five new schools, shopping/entertainment opportunities, and parks.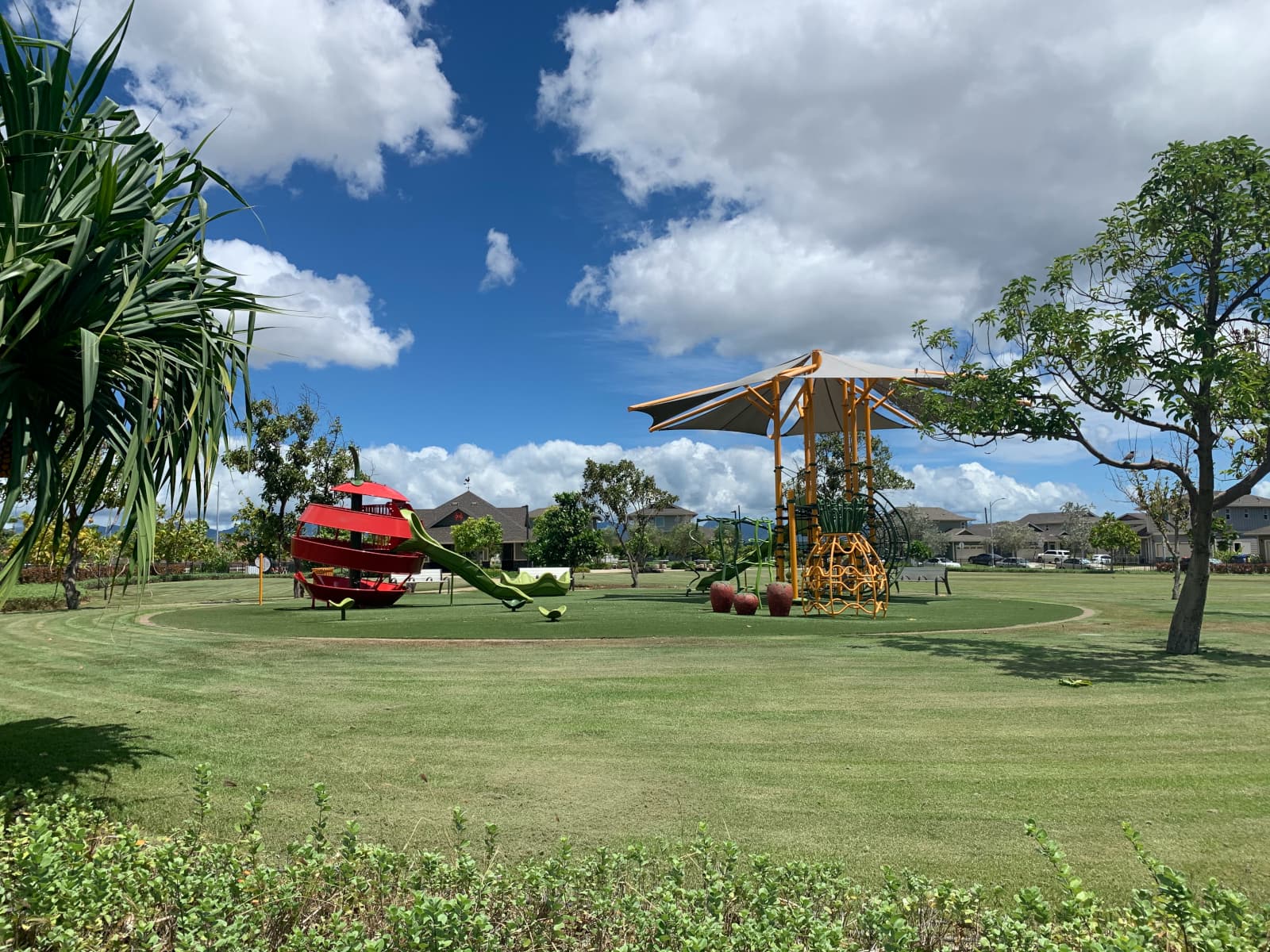 The units currently for sale range in size from 642 sq ft to 2,130 sq ft. The interiors will vary by neighborhood, but they are expected to be modern in style with some options to choose from.
Planned Features
Dark cherry cabinets
Vinyl planking in living areas
Split air conditioning
Walk-in closets in master bedroom
Dual sinks in master bathroom
Tankless gas water heater
Smart home features
About D.R. Horton
D.R. Horton is a highly trusted and respected home developer in Hawaii and across the United States. Established in Texas in 1978, they have consistently delivered top quality homes. With Hoopili in Ewa Beach, they plan to challenge the housing supply issue that Oahu has been facing over the years.
More Information On Ho'opili
The home prices vary over course of the development. They are primarily being sold in phases through a lottery system. There are typically 1-2-month intervals between these phases.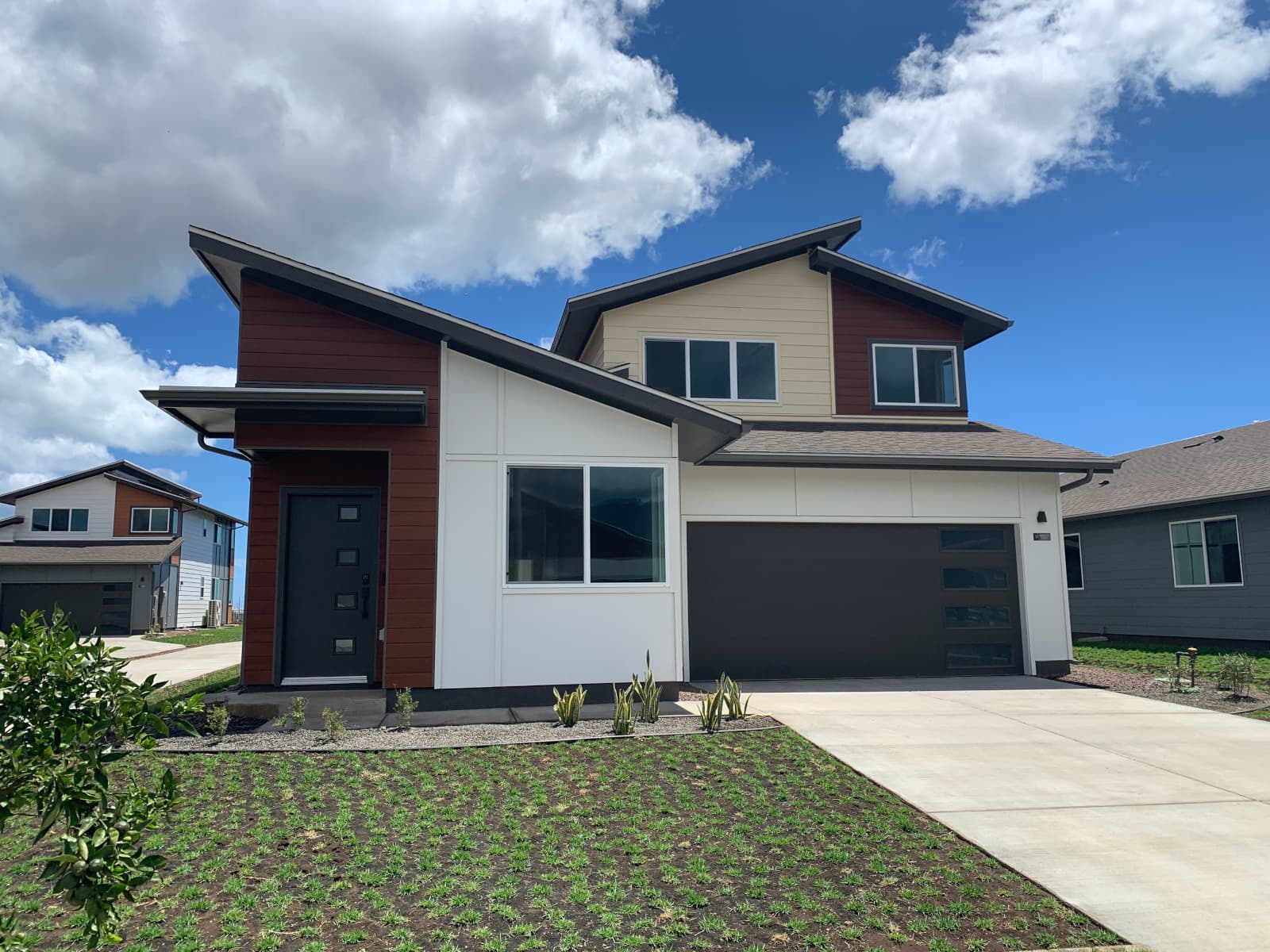 For more information on floor plans, lottery, pricing, sales dates, a sales application or to schedule a model home tour, fill out the form below or contact me, Scott Startsman, Realtor Associate at 808-291-5441 or by email at [email protected]. I'll help guide you step by step through the process.
The above information is concerning a development project that has not yet been completed and is subject to change at any point. We are in not associated with the developers of the project.
Ho'opili Real Estate For Sale
December 4, 2022