Ala Moana | New Condo Project Information
Ala Moana is an urban core area located on the southern shore of Oahu, between Waikiki and Kakaako near downtown Honolulu. Sometimes called Midtown Ala Moana, it has long been an unspoken hotspot for Honolulu residents and a haven for foodies. Ala Moana is home to untold diversity in food, fashion, and fantastic times.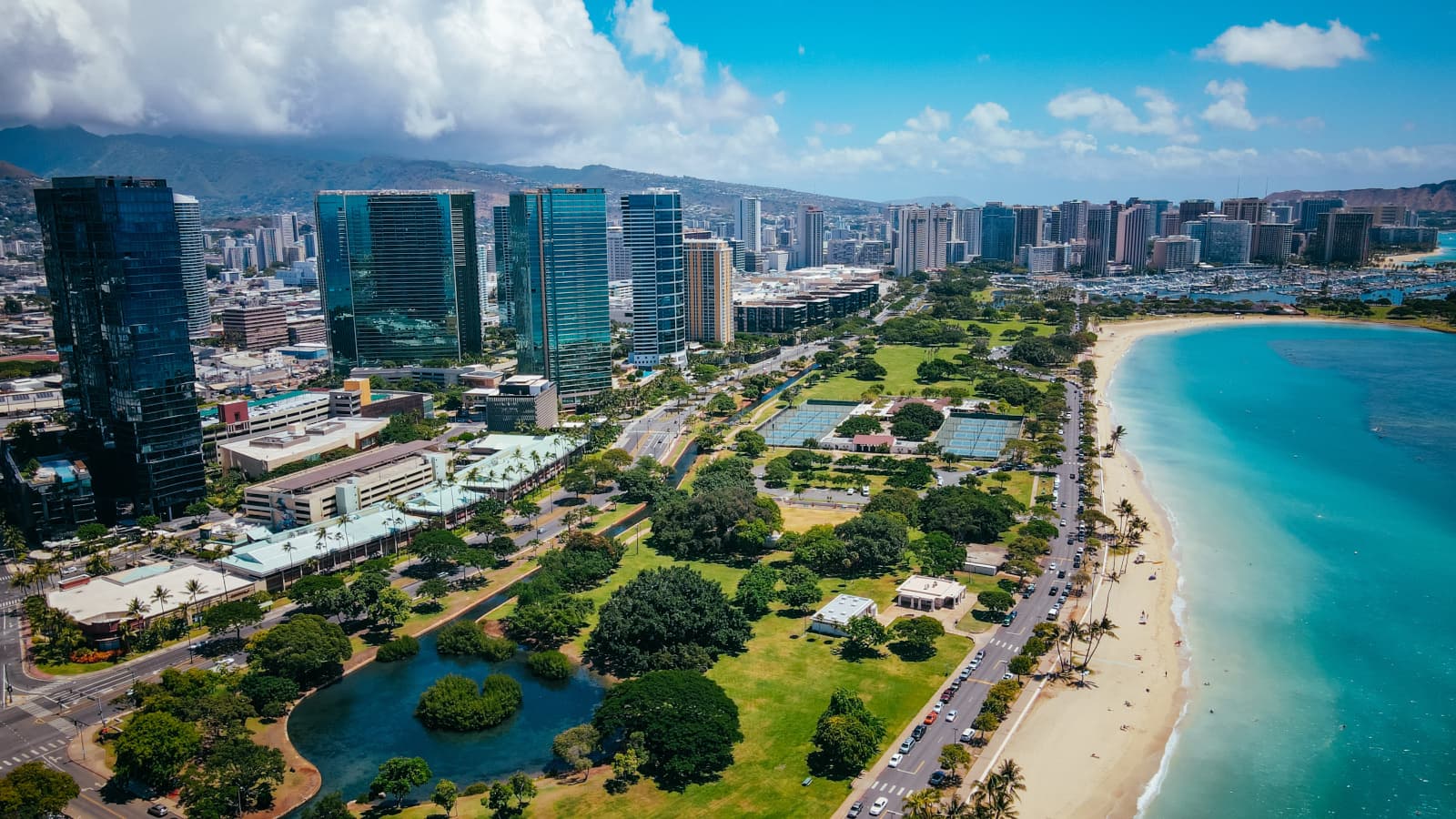 Latest Development Updates On Oahu
---
---
Ala Moana is home to some of the best Honolulu has to offer - from Ala Moana shopping center, the largest open air shopping center in the world, to Ala Moana Beach & Beach Park. In recent times, Ala Moana District has been experiencing residential and retail growth. Sometimes known as Midtown Ala Moana, this area is bursting with opportunities for those seeking life near the urban core of Honolulu.
Click here to learn more about Ala Moana!
Residential real estate in this area is usually in the form of residential condominium towers, with both mixed-use and luxury towers.
---
New Condo Developments In Ala Moana
Select A Project For More Information
Ala Moana Condo Development Timelines
Timelines for condo projects are a bit nuanced - developers need to meet a threshold of units sold prior to starting construction. For many developers that number is around 70% sold, with towers featuring affordable housing selling quicker than luxury developments.
The above uses publically sourced information concerning projects that have not yet been completed. The information is subject to change at any time by the developers of the respective projects, who may or may not be affiliated with other projects and developers listed on this page. Images used on this page may not accurately represent the completed projects. All information is subject to verification.
Contact Us About A New Development Consultation
Considering purchasing a new construction condo or home but not sure which new development project or area is best for your lifestyle or needs?
We specialize in new developments and provide a complete concierge service for buying in new development projects. We know and understand all the projects available and coming up. Reach out at 1-(808) 435-7754 or fill out the form below to request a consultation and we'll get back to you as quick as we can. We have decades of experience throughout the industry, including in new development projects - and we love putting that experience to work helping people get settled in their perfect Oahu home.
Request A New Development Consultation
New Ala Moana Condos For Sale
October 3, 2023
$1,354.23
Avg. $ / Sq.Ft.
$1,031,900
Med. List Price