1500 Kapiolani Boulevard - Planned Condotel In Ala Moana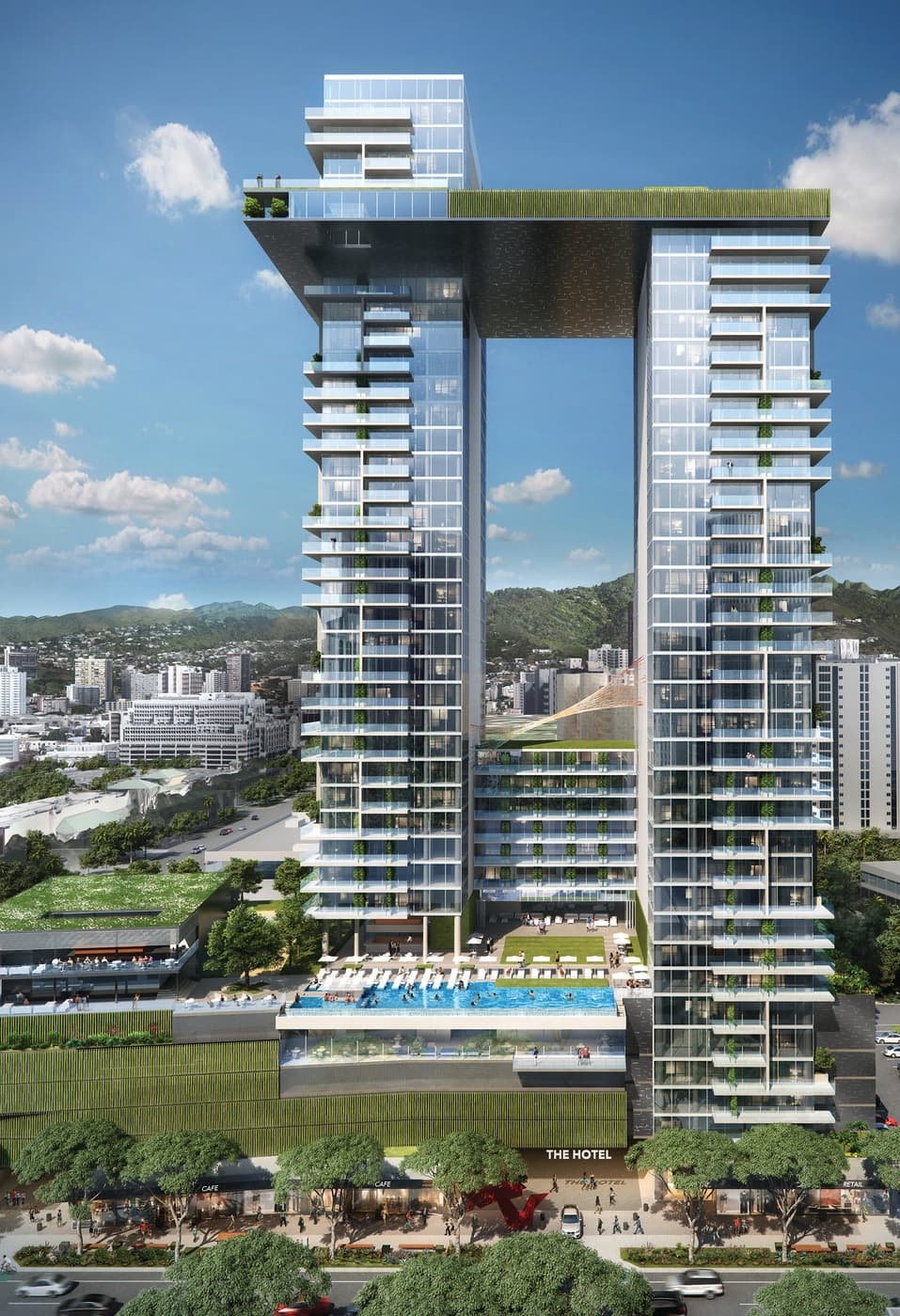 1500 Kapiolani Boulevard is a new condo-hotel development in Honolulu being built to take advantage of the numerous site opportunities available in Ala Moana. First and foremost among these is the desire to create a simple and iconic form with a two-tower scheme and connecting "sky garden," befitting the prestige of Kapiolani Boulevard. When complete, 1500 Kapiolani will be visible from Ala Wai Boat Harbor and other areas of the city.
-Request A Consultation
Each tower has four corner units per level from the 15th floor up to maximize views. This, along with the two-tower design, allows for views of the ocean, the lights of Honolulu, Diamond Head, and the mountains. The units will be a mixture of residential and hotel units, with separate amenities for guests and residents.
1500 Kapiolani will be located adjacent to Walgreens and directly across from the Ala Moana Center, the largest open-air shopping center in the world.
Interested in keeping up to date on this towers and others like it? Click here to register your interest!
Building Information
1500 Kapiolani Blvd, Honolulu, HI 96814
40-story Residential Tower
Total Units Unknown
Pet Friendly with verification from tower management
For more information about the amenities of 1500 Kapiolani Blvd, condo features, and the surrounding neighborhood, scroll down and read on. Alternatively, contact me, Scott Startsman. Fill in the form at the bottom of the page, call me at 808-291-5441, or email me at [email protected]. I'll be happy to give you a hand!
Where Is 1500 Kapiolani Boulevard?
1500 Kapiolani is in the mixed-use Ala Moana area of Honolulu on the southern shores of Oahu. The development will be within easy walking distance of a golden sandy beach, unique boutiques and shops in the urban core of Kakaako, and the night life of Waikiki.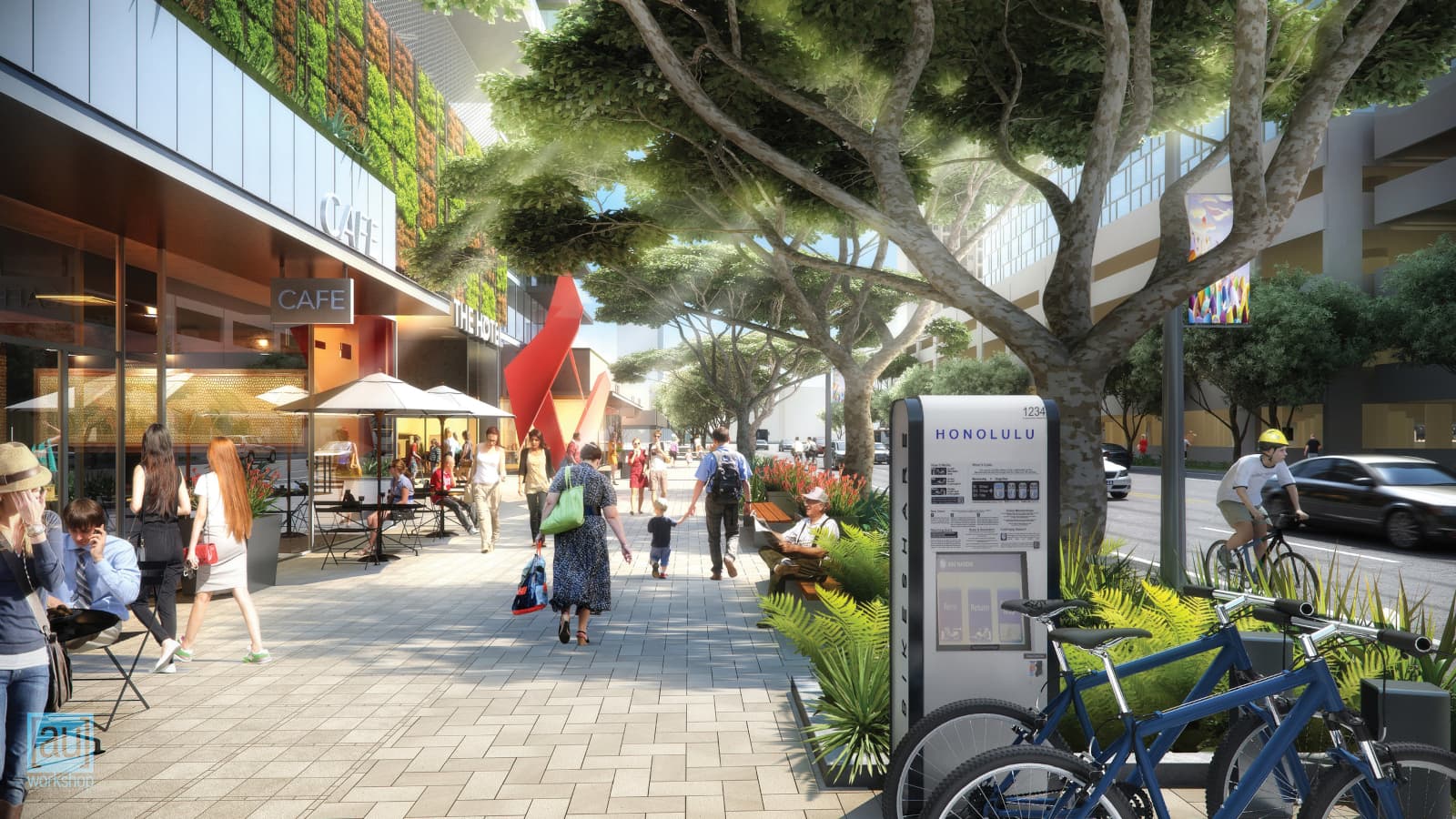 Neighborhood Features Available to Residents of 1500 Kapiolani
1500 Kapiolani is being developed in the Ala Moana area of Honolulu, between Kakaako and Waikiki. Kakaako is a hip and trendy area full of boutique restaurants and shops, while Waikiki has a hot night life. Closer to home, the development is just half a mile away from the golden sands of Ala Moana Beach Park and just a little over a mile away from Waikiki.
Shopping for dinner is as easy as crossing the street to the Ala Moana Center. The world's largest open-air shopping center, it boasts over 350 shops and restaurants in a wide variety of options. One such option is Foodland Farms Ala Moana, Hawaii's largest locally owned and operated grocery store.
About 1500 Kapiolani, Mixed-Use Tower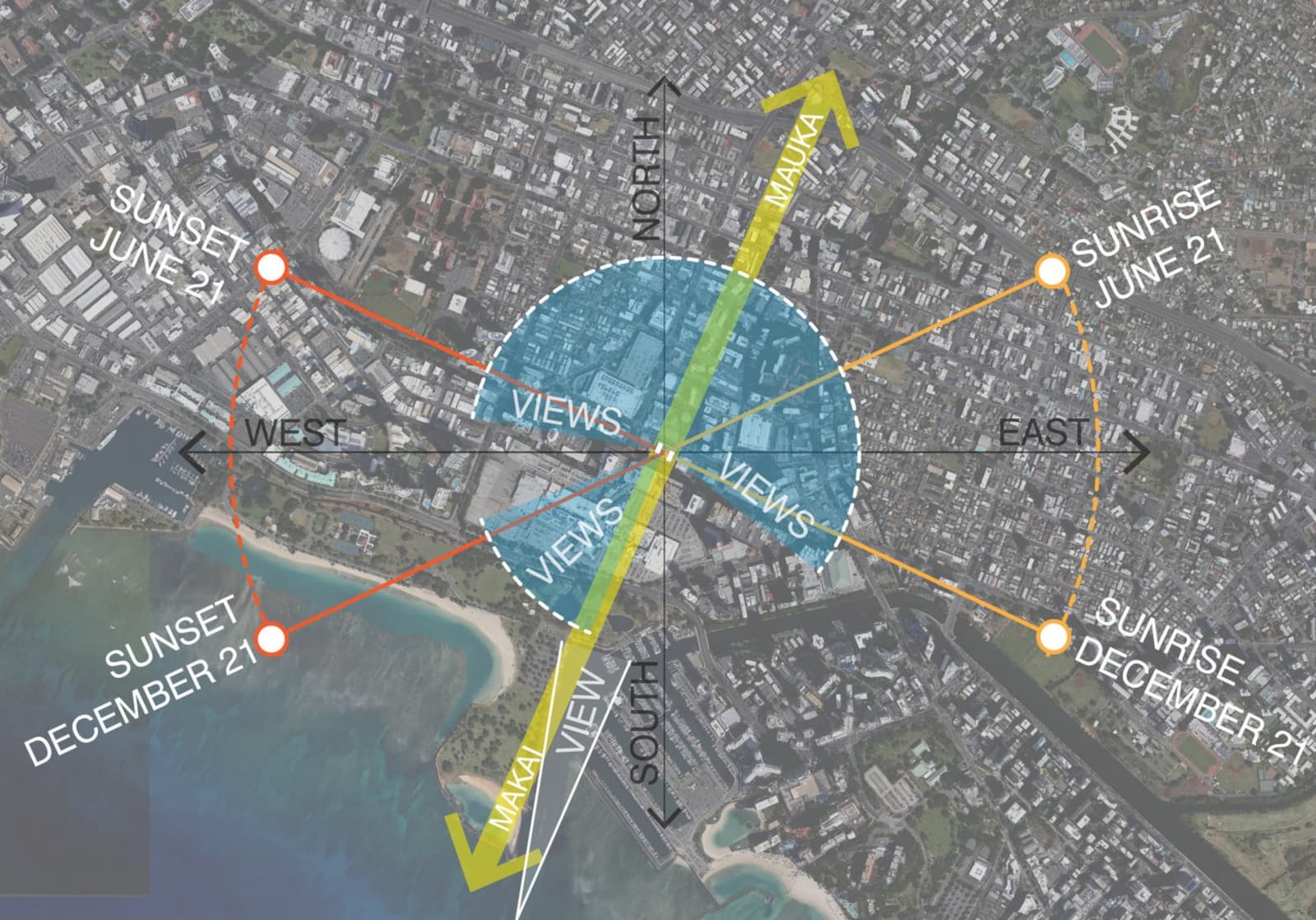 1500 Kapiolani is a mixed-use twin-tower project, designed by [AU]workshop and developed by Salem Partners. The aim of this project was to capitalize on the site opportunities presented. High focus opportunities among these were maximizing views in all cardinal directions and preserving wind corridors, while creating a design befitting the prestige of Kapiolani Boulevard.
The two tower design of 1500 Kapiolani fulfills those. Breezes from mountain to ocean flow between and around the towers, while the design allows for gorgeous mountain to ocean views. There are 8 corner units per typical level - 4 units per tower - on floors 15 through 33, intended to take advantage of those views.
1500 Kapiolani was designed with twin amenity decks on levels 7 and 34 and a dog run on level 14.
1500 Kapiolani Amenities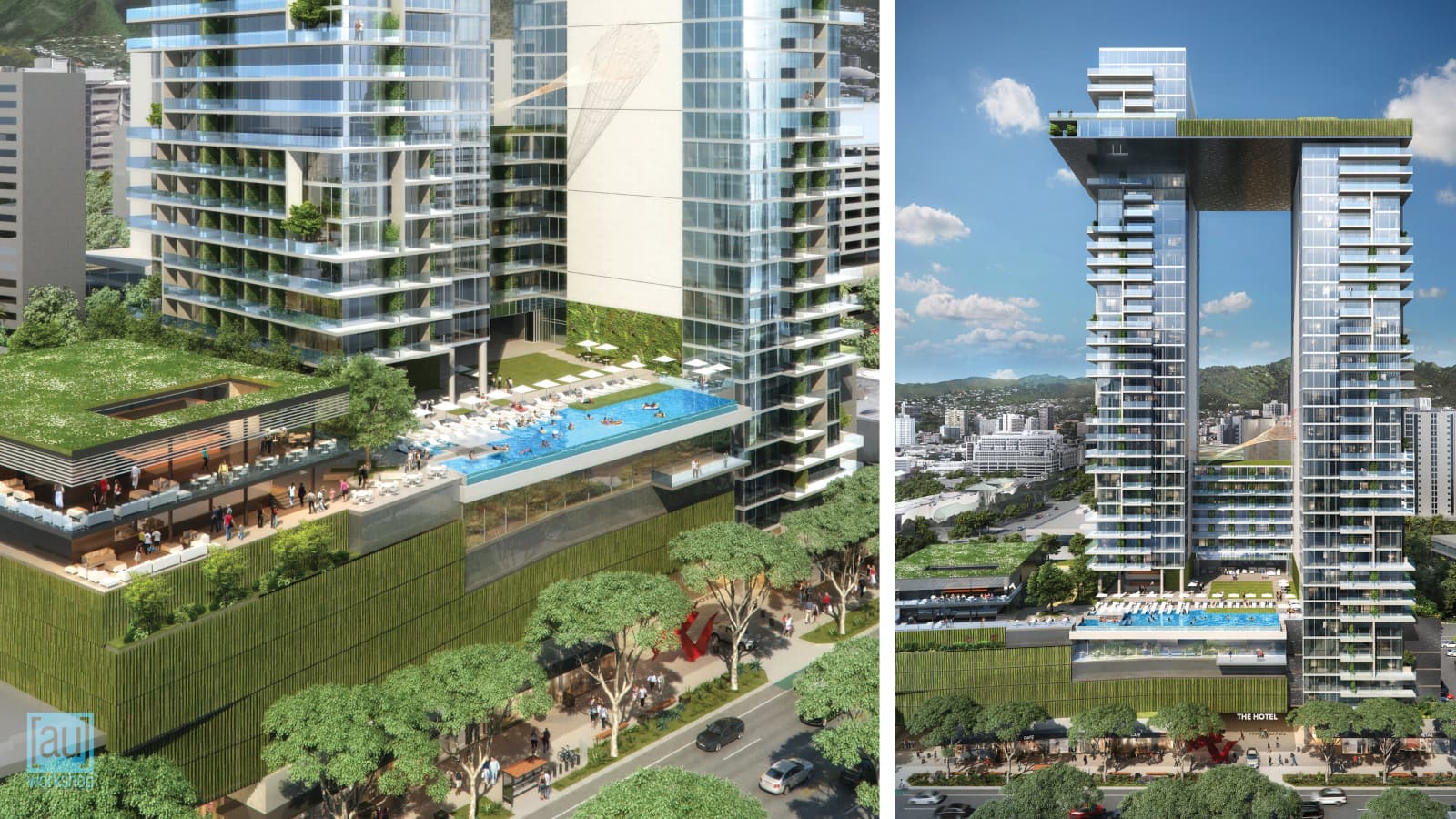 Not much is known about the specifics of the amenities for 1500 Kapiolani. The pool deck located on the 7th floor will be open to both residents and guests alike. On floor 14, a dog run with a walking area indicates that the project will be pet friendly. The dog run is in the covered area under Sky Garden, the level 34 deck that is exclusive to residents of 1500 Kapiolani.
Level 7 Pool Deck (Guests + Residents)
Covered Lawn And Garden
Swimming Pool
Swim Bar
Bar
Mezzanine With Spa
Three Meal Restaurant
Level 34 Amenity Deck
Infinity Edge Lap Pool
Infinity Edge Jacuzzi
Covered Seating Grove
Sky Garden
Hill Garden
Covered Children's Play Lawn
Lahina Noon Oculus
Outdoor Kitchen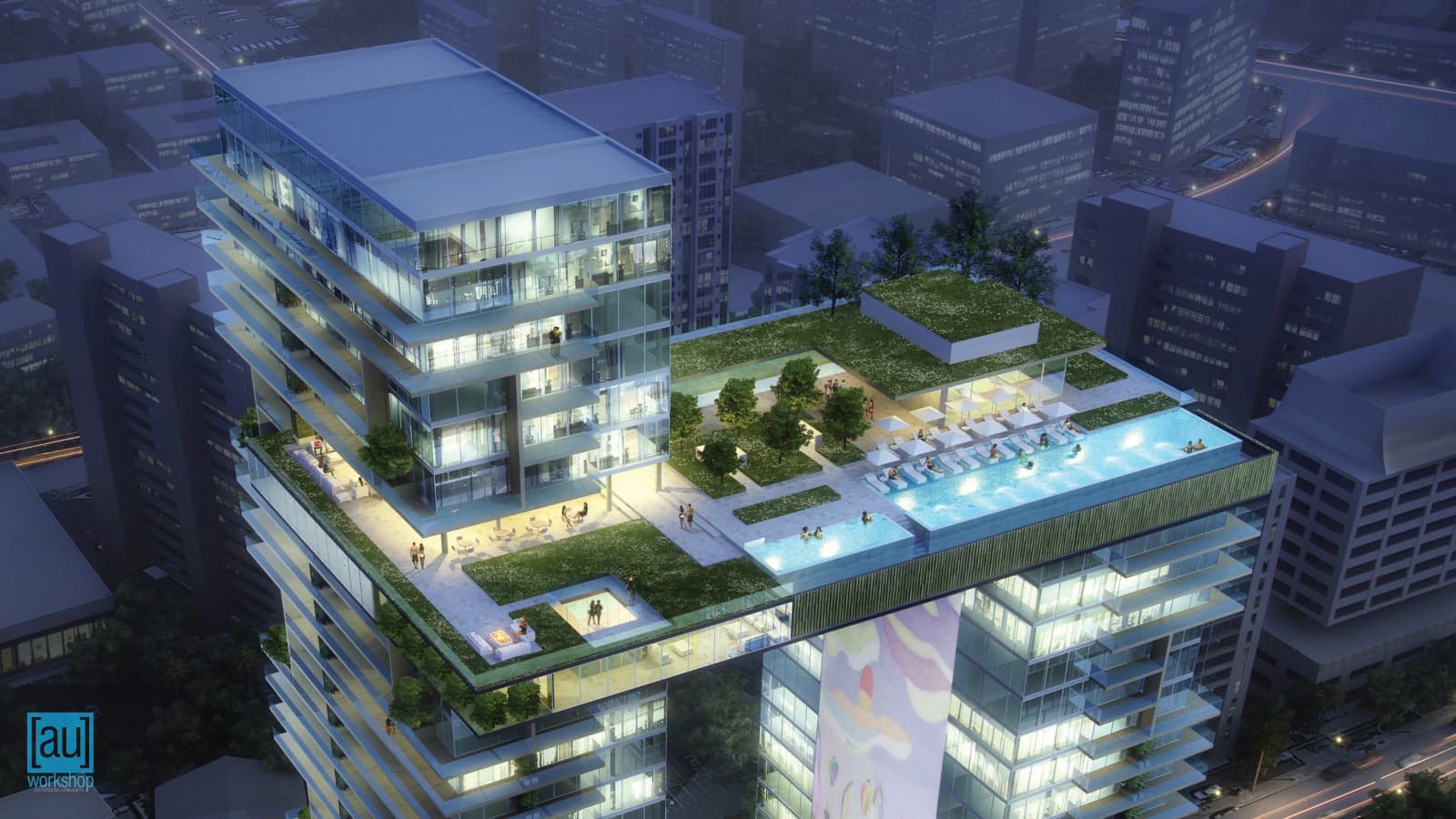 About Salem Partners
Salem Partners is a leading Los Angeles-based bank and wealth management firm that was founded in 1997. They attempt to measure the success of their business by the depth of each client's relationship - not the amount of clients. Salem Partners worked with [AU]workshop and AHL on the design for 1500 Kapiolani.
About [AU]workshop
[AU]workshop is a group of architects and urbanists that was founded in 2013. They bring over 50 combined years of experience to the table and have active projects throughout the western United States and Asia. Their current projects in Hawaii are 1500 Kapiolani Boulevard and Mandarin Oriental Honolulu Hotel and Residences.
About AHL
AHL is an architectural firm founded in a Waikiki garage in 1946. Since then, it has gained 75 years of international experience in architecture and planning. AHL has a strong track record of successful projects, both in Hawaii and abroad. 1500 Kapiolani is the latest big project they're bringing to Honolulu.
1500 Kapiolani Condo Units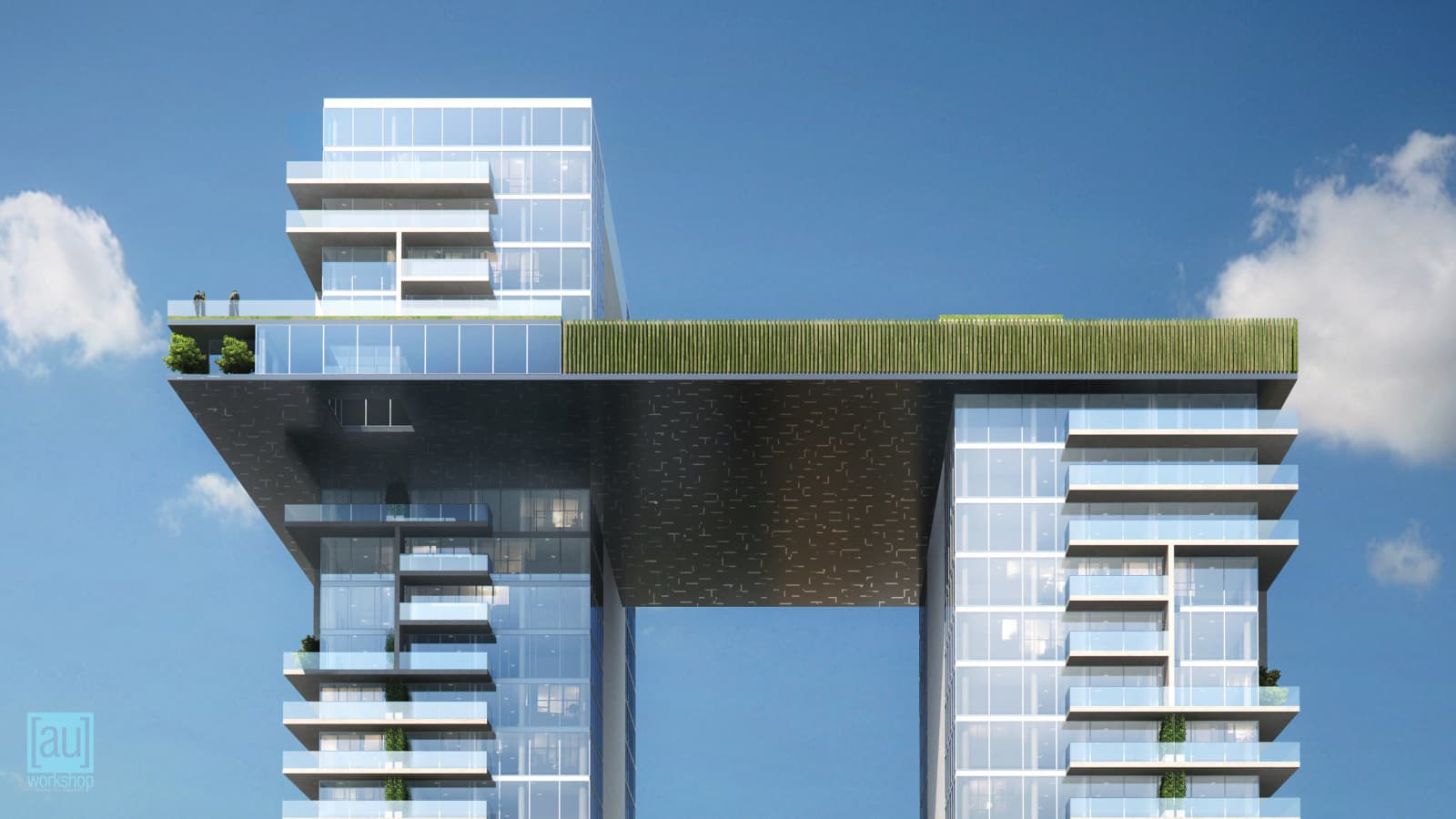 The current number of units in 1500 Kapiolani is unknown, as projects like this can go through multiple stages prior to construction. The application for 1500 Kapiolani in April 2017 called for 444 condo-hotel units, 6 residential penthouse units, and 78 affordable rental units. The original designs show the affordable rental units located in a side structure atop the pool deck.
More recently, however, [AU]workshop has listed the 1500 Kapiolani project on their portfolio as having 8 corner units per typical floor on floors 15 through 33, conflicting with the previous design application.
Not much is known about the interior of units at 1500 Kapiolani. This tower is being highly optimized to give its residents spectacular views. This page will be updated as more information becomes available.
More About 1500 Kapiolani
Click Here to check out new developments in Honolulu on my New Developments page!
The above information is concerning a project that has not yet been completed. The information is subject to change at any time by its developers, who we are not affiliated with. Images used on this page may not accurately represent the completed project. All information is subject to verification.
Contact Us About 1500 Kapiolani
Think 1500 Kapiolani is the perfect place to buy a condo? Need more information about the area or the units before you make the leap?

We specialize in helping buyers purchase in new development projects on Oahu while providing the complete concierge service. Reach out at 1-(808) 435-7754 or fill out the form below to request a consultation and we'll get back to you as quick as we can. We have decades of experience assisting with buying in new development projects - and we love putting that experience to work helping people get settled in their perfect Oahu home.