Ke Kilohana - Mixed-Use Condominiums in Honolulu, Hawaii
Ke Kilohana is meant for both work and play, so you can feel right at home as soon as you get off work. Largely reserved housing, the units in this tower include many luxurious resident amenities, including a movie theatre, music studio, modern fitness center, dog run, flex-work space, storage lockers, Sky Lanais, and more.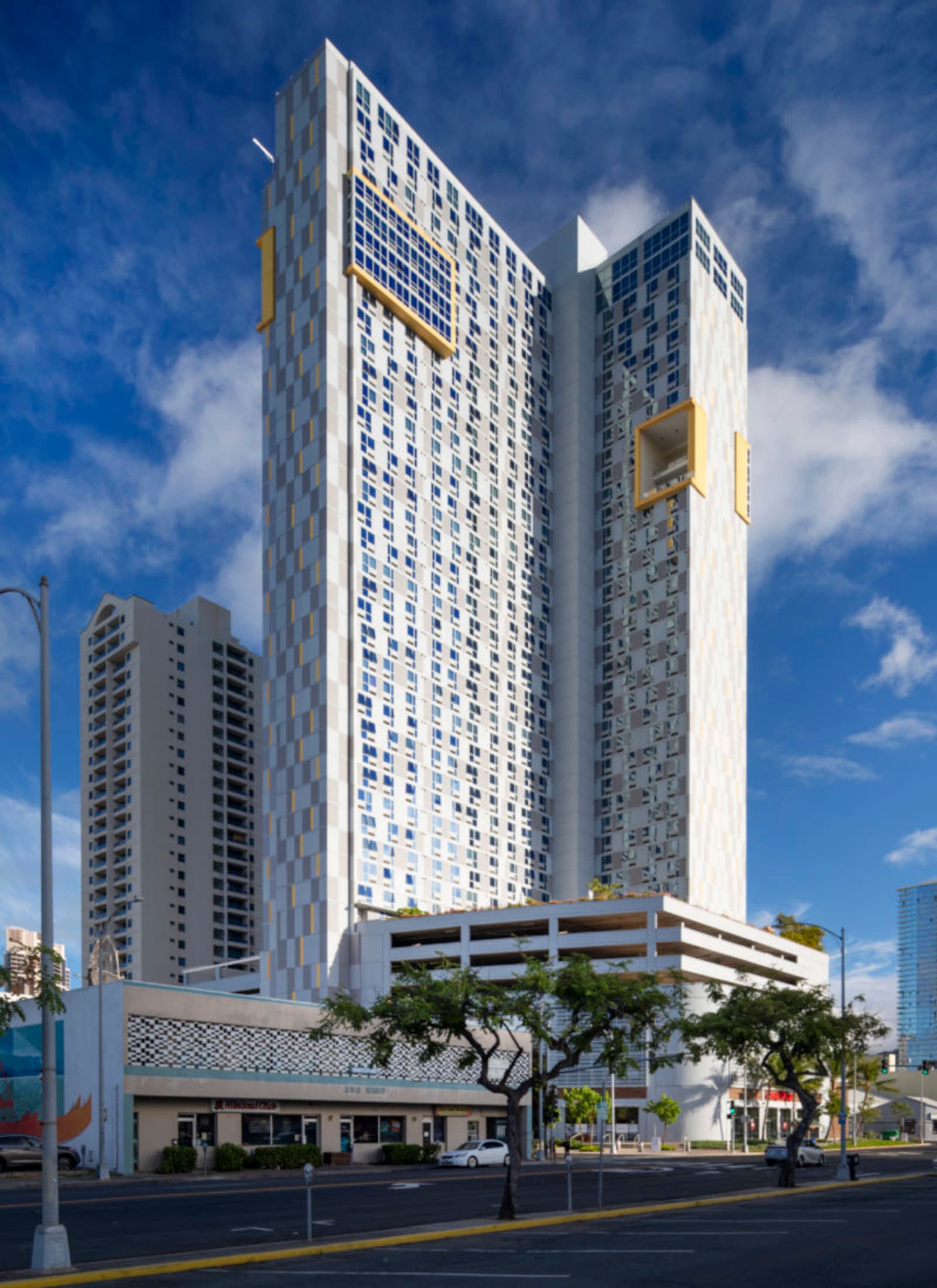 Ke Kilohana is a mixed-use condominium tower developed by the Howard Hughes Corporation in Ward Village in Honolulu. This 43-story tower boasts breathtaking ocean and mountain views, and has urban core condos for sale. The Howard Hughes Corporation worked in cooperation with AC Martin and CDS International on the exterior design and Vanguard Theory on the interior design.
Ke Kilohana is a part of the pedestrian-friendly Ward Village neighborhood, located in the popular Kakaako area of Honolulu, Oahu. The base floor of Ke Kilohana is a 23,000 sq ft Longs Drugs, providing the convenience of a pharmacy to the community. Ward Village is an award-winning master-planned community, known for being pedestrian friendly and blending urban core with island lifestyle - right next to Ala Moana Beach.
Building Information
988 Halekauwila Street, Honolulu, HI 96814
43-story residential tower finished in 2019
424 units with 1-Bed to 3-Bed Floor Plans Plus Penthouses
Pet friendly, with verification from tower management
For more information about the tower's amenities, condo features, and the surrounding neighborhood, scroll down - read on. Alternatively, contact me, Scott Startsman. Fill in the form below, call me at 808-291-5441, or email me at [email protected]. I'll be happy to give you a hand!
Where Is Ke Kilohana?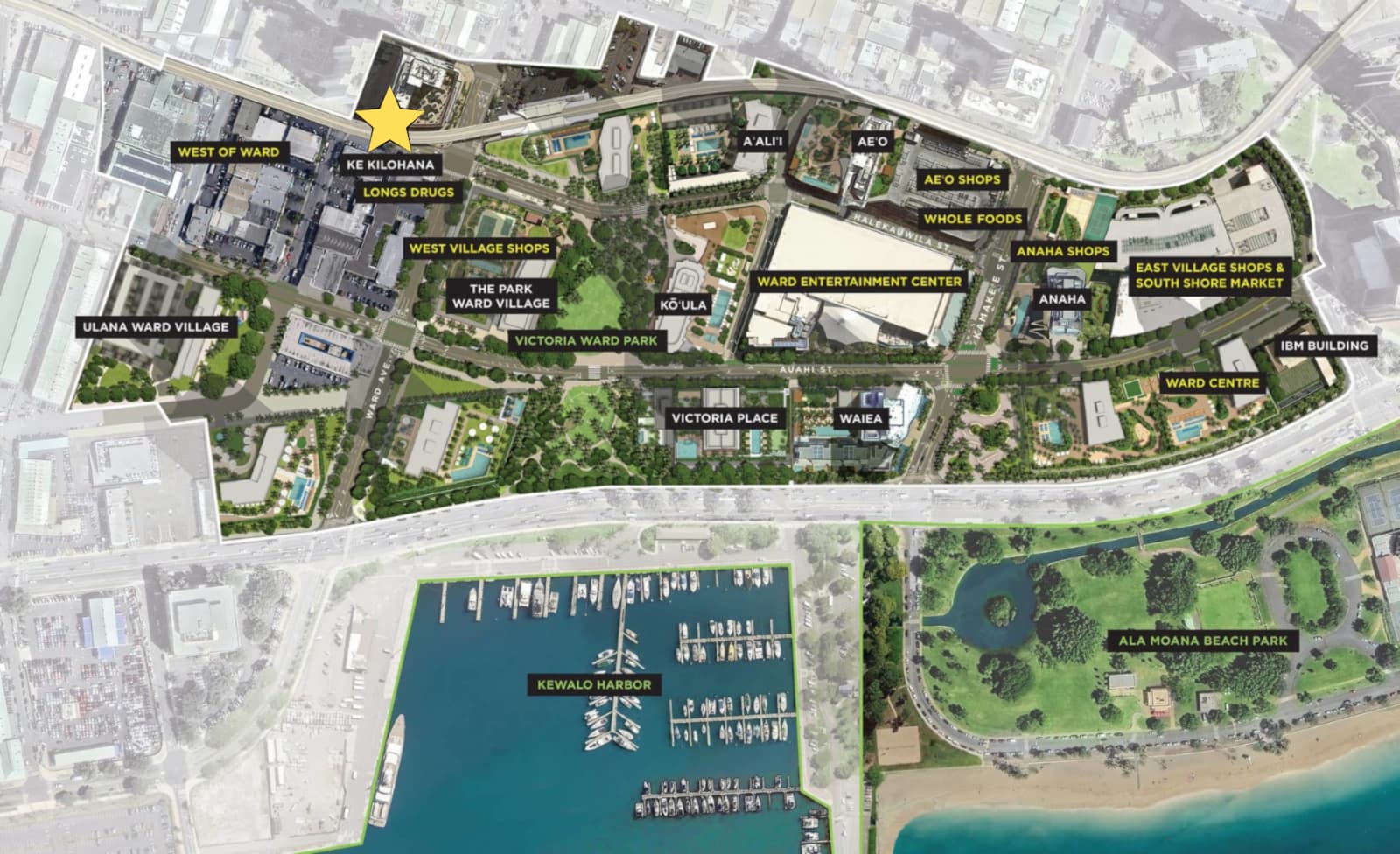 Ke Kilohana is a mixed-use Condo tower in the Kaka'ako District of Honolulu. A mixed commercial and retail district, Kaka'ako is a hot spot between Downtown Honolulu and Ala Moana. Ke Kilohana is on the north corner of Ward Village, at the corner of Halekauwila St and Ward Ave.
As a resident of Ke Kilohana, opportunities abound for residents to enjoy all of the greatest features of living near both downtown Honolulu and the golden sands of Ala Moana. Conveniently located in the Kakaako area of Honolulu's urban core, Ke Kilohana is a part of the bustling Ward Village master-planned community.
Ward Village offers a unique city-living experience that aims to perfectly blend the urban core experience with Hawaii's unique island lifestyle.
Neighborhood Features Available to Residents of Ke Kilohana
Residents of Ke Kilohana will have access to all of the up and coming features as they roll out through Ward Village. Just around the corner is Victoria Ward Park, which will be expanding as the next towers are developed. Current plans indicate that Auahi Street will be transformed into a pedestrian-friendly promenade - putting Ke Kilohana residences right on the cusp of it.
About Ke Kilohana - Mixed-Use Condominiums In Ward Village
Pedestrians in the Kaka'ako District just have to look across Ward Avenue from the old Sports Authority to see Ke Kilohana's gray sides with distinct yellow boxes. Ke Kilohana was primarily built as a workforce housing project and holds a large number of amenities and neighborhood features within. Ke Kilohana is a part of the award-winning Ward Village community.
Ke Kilohana - Reserved Housing Information
Reserved Housing is a program intended to grant opportunities to buy below market housing projects in Kakaako. This program is intended to help those homebuyers that make too much to qualify for Federal Assistance, but not enough for a market-priced residence. It is separate from a similar program called Affordable Housing, and is run by the Hawaii Community Development Authority (HCDA).
For more information about Reserved Housing and to find the most up to date rules, you can check out the HCDA website here.
Ke Kilohana - Tower Amenities
Ke Kilohana has numerous amenities available to you as a resident. This includes a movie theatre, music studio, fitness center, and more. Every unit comes with access to the Sky Lanais on the 31st floor, one facing each Makai side and Ewa side. The ground floor is a 23,000 sq ft Longs Drugs store, providing a full-service pharmacy.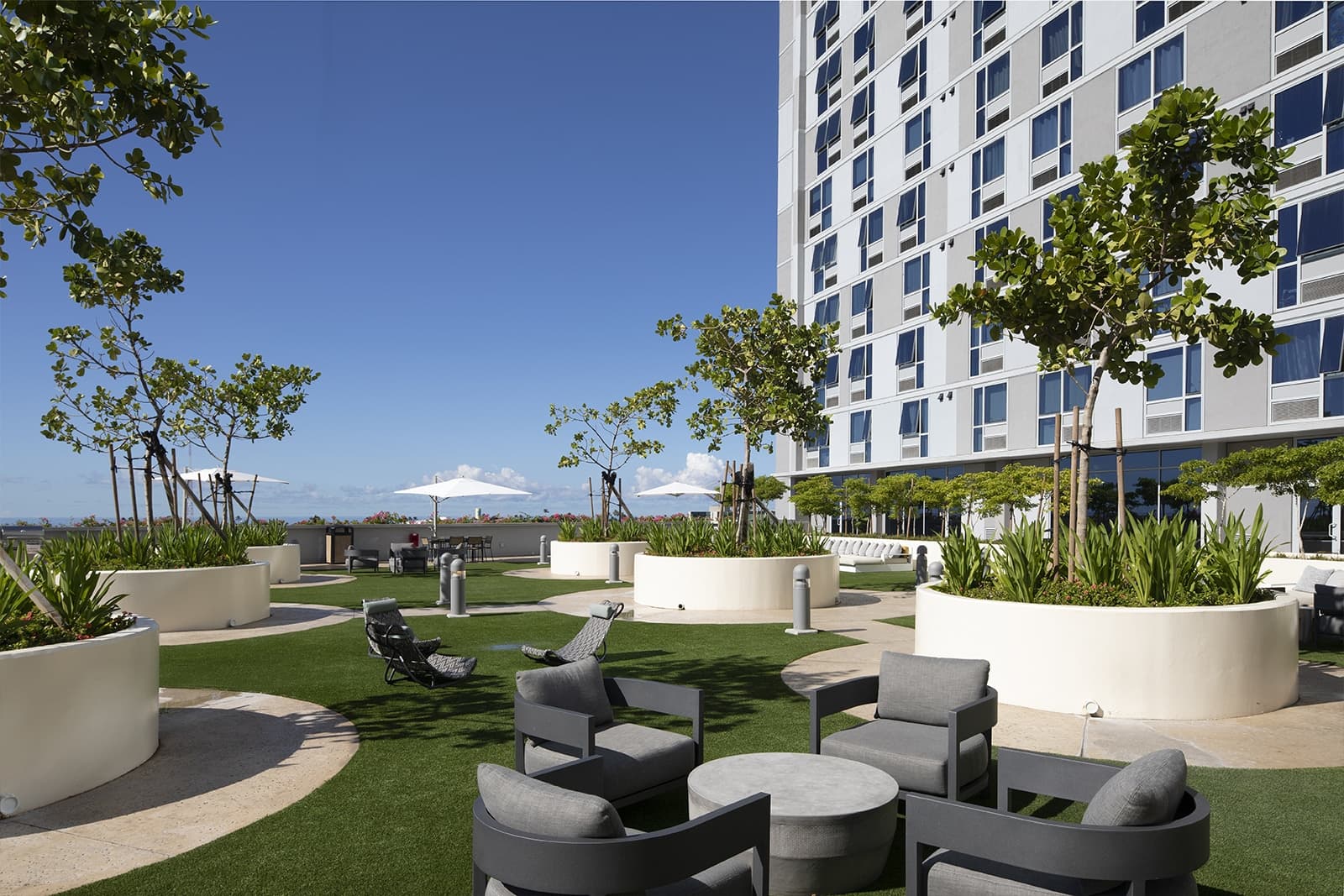 Amenities
Movie Theatre
Music Studio
Modern Fitness Center
Bike & Surfboard Storage
Dog Run
Flex-Work Space
Indoor & Outdoor Children's Play Areas
Storage Lockers
Sky Deck with BBQ Grills
Indoor & Outdoor Lounges
About The Howard Hughes Corporation
The Howard Hughes Corporation is a veteran real estate developer, bringing the experience of multiple master-planned communities to bear in Ward Village. They have over 25 strategic projects in various stages of development, including Ward Village. Ke Kilohana was completed in 2019, the fourth tower completed.
About AC Martin & CDS International
AC Martin is guided by the principle of creating enduring environments that affect people's lives in a positive way. Founded in 1906, they seek to constantly evolve and grow to meet the ever-increasing pace of technology. Together with CDS International, they bring this to bear in the design of Ke Kilohana, a mixed-use high-rise in Ward Village.
CDS International is a Hawaiian based Architectural firm whose portfolio spans the Pacific. Their team is composed of some of the most established architects in Hawaii and they have over 60 years of innovation and experience. In Ke Kilohana, they bring their adaptability and openness to enhancing the creative vision of others.
Ke Kilohana - Condo Units
Units in Ke Kilohana start at 482 sq ft and range to 1,173 sq ft in the 1-Bed to 3-Bed configurations, plus penthouse units ranging from 1,550 to 2,070 sq ft. There are 589 stalls in the parking structure reserved for residents and visitors. In addition to all of the amenities offered in the tower itself, residents of Ke Kilohana are a 12-minute walk to the golden sands of Ala Moana beach.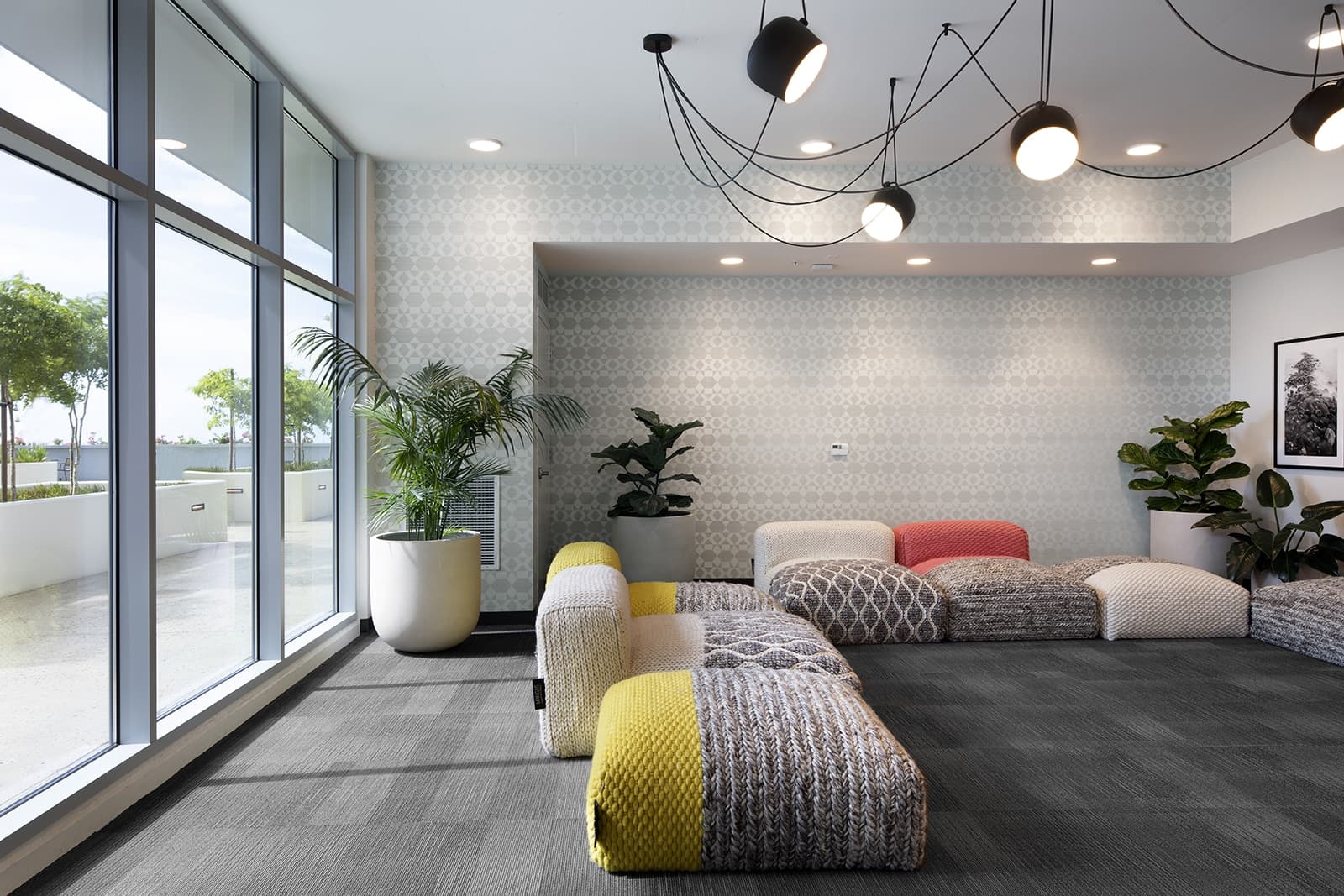 Unit Features:
Wall-to-wall carpeting in living room & bedroom
Air Conditioning throughout
Contemporary two-toned cabinetry
Granite countertops
Stainless Steel appliances
Contemporary kitchen flooring
Tile bathroom flooring
Chrome finished plumbing fixtures
Individual electric meters
Washer/Dryer in every residence
LED lighting
High performance, double-glazed glass windows
About Vanguard Theory
The Vanguard Theory is an award-winning Interior Design firm based in Honolulu, Hawaii. They believe in good design that is soulful and inclusive while connecting individuals to their environment. Their unique background gives them the tools to balance creativity with feasibility, and that shows with their choices in Ke Kilohana.
More Information on Ke Kilohana
Ke Kilohana was completed in 2019 in the Ward Village community of Honolulu, Oahu, Hawaii. This 43-story tower provides largely reserved housing with penthouse units at the top of the tower. Ke Kilohana is constructed with a 23,000 Sq Ft Longs Drugs occupying the first floor, providing a pharmacy to the community.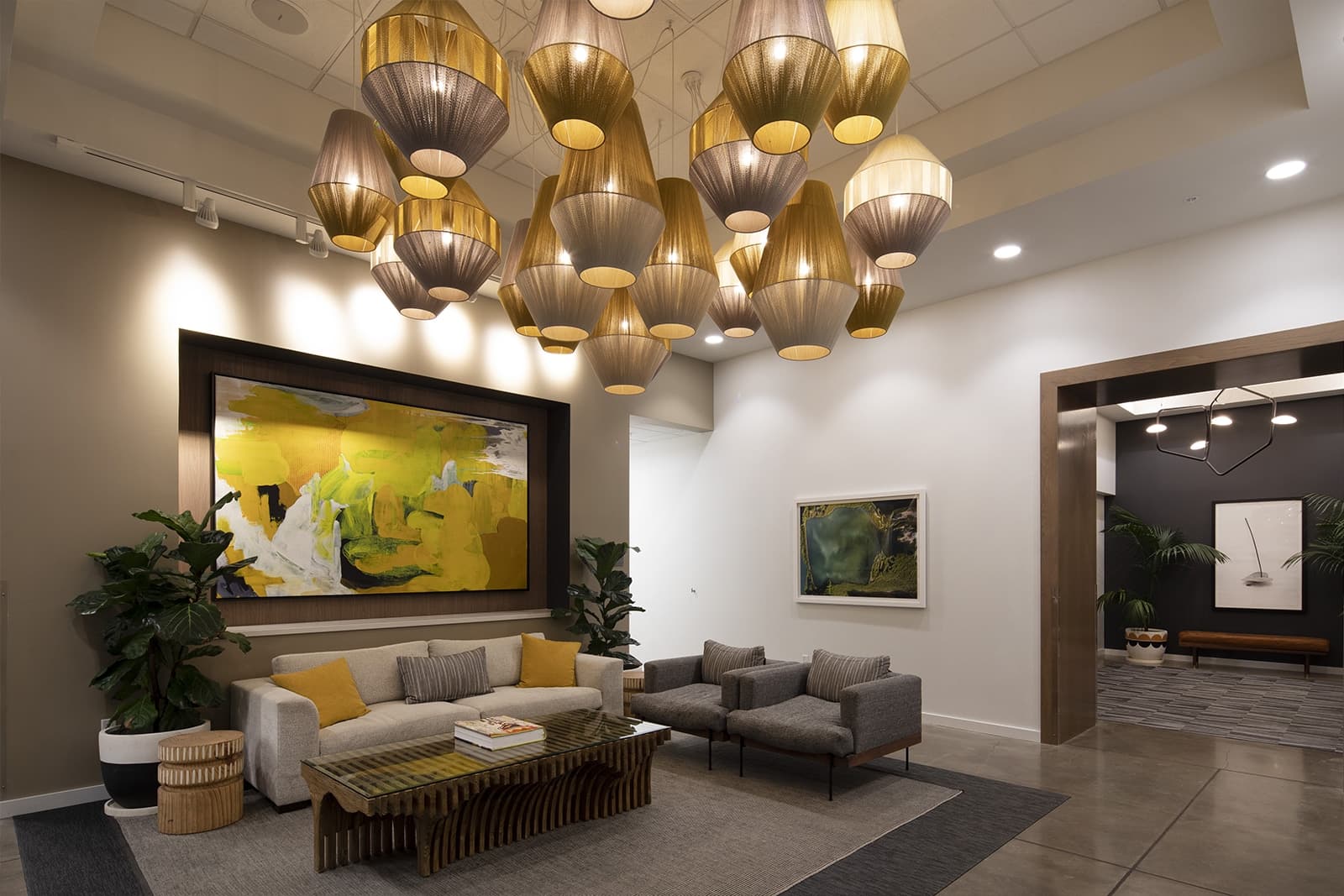 The information above is subject to change at any time by its developers, who we are not affiliated with. Images used on this page may not accurately represent the completed project. All information is subject to verification.
For more information on floor plans, condo units, prices, or just for a helping hand in finding your new home contact me, Scott Startsman, Realtor Associate. You can fill in the contact form below, send me an email at [email protected], or call me at 808-291-5441. I love nothing more than introducing people to their new homes.
Register Your Interest Or Reach Out Now!
Ke Kilohana Condos For Sale
October 22, 2021
$1,134.50
Avg. $ / Sq.Ft.
Amazing, unobstructed views from this stunning 2 bedroom / 2 bathroom condo in the newly developed and sought after Ke Kilohana building. Enjoy sunsets and ocean views from the unit or one floor up...
Showing appointment only. To aid in viewing, seller agent will be in lobby 2-5 pm. Oct. 24 for walk in appointments. Rarely listed Kakaako 1 bedroom "11" stack with full ocean view and Ward Avenue...