Symphony - Condos For Sale In Kakaako
Symphony Honolulu is a residential high-rise in Kakaako that completed in 2016, bringing 388 condos to the urban core of Honolulu. This mixed-use development was the first project submitted under HCDA rules that emphasize sustainability and community connectivity, baking those considerations right into the design. The tower was developed by OliverMcMillan and Architects Hawaii, LTD.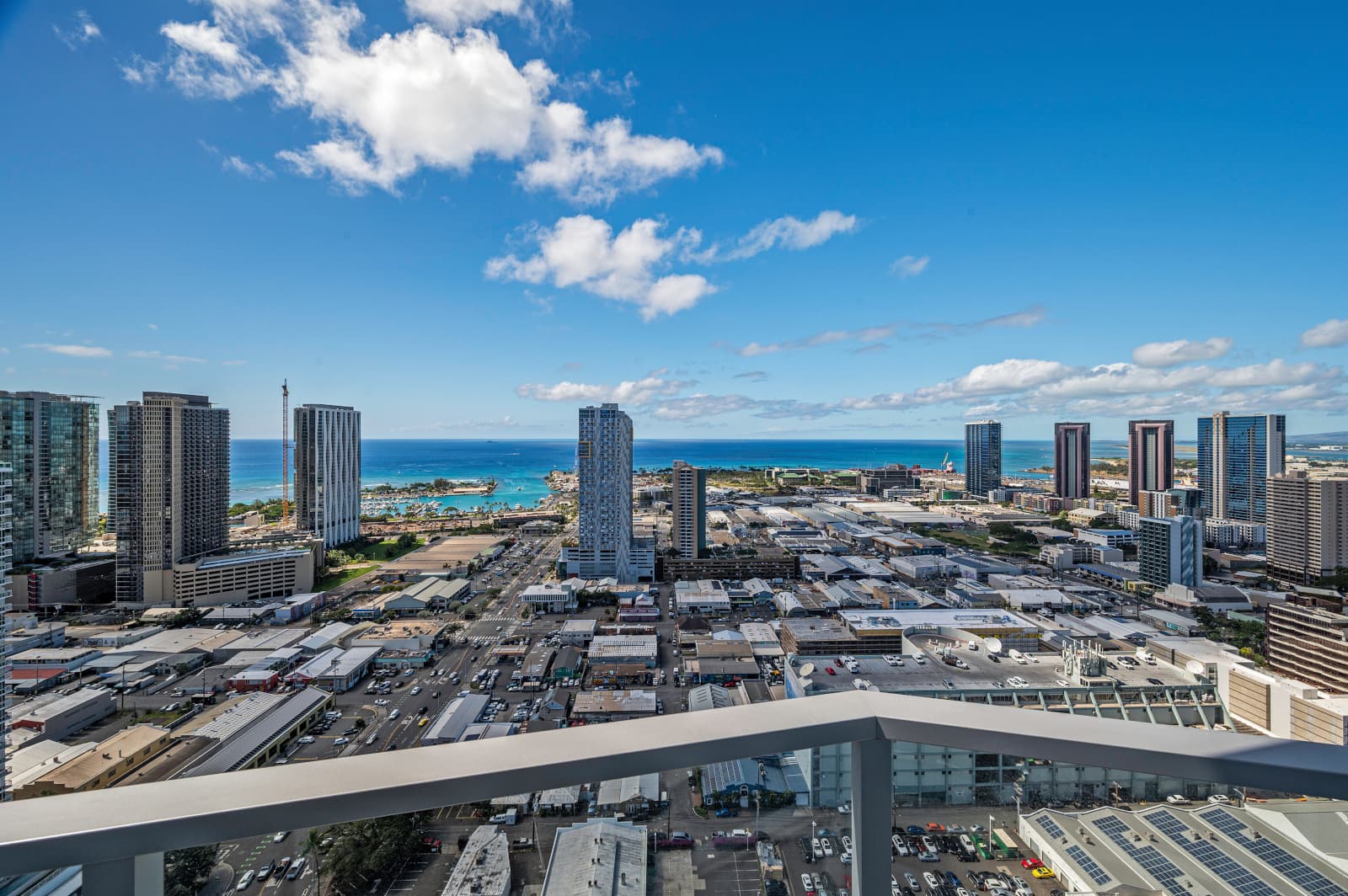 Symphony Honolulu is located in the Kakaako area of Honolulu, Oahu, at the corner of Ward Ave. and Kapiolani Boulevard. At the base of the 43-story high-rise lies a world-class exotic auto gallery that presents European cars next to a fine dining restaurant and cafe. Residents also have access to an extensive 7th floor amenity deck dubbed "Plaza Earth," which includes a fitness center, pool, and more.
Building Information
888 Kapiolani Boulevard, Honolulu, HI 96813
43-story Residential Tower
388 units with 1-Bed to 3-Bed Floor Plans
Pet friendly, with verification from tower management
Where Is Symphony Honolulu?
Symphony Honolulu is located at the corner of Kapiolani Boulevard and Ward Avenue in the Kakaako area, south of Downtown Honolulu and east of Ala Moana. The tower is directly across from the Blaisdell Arena, center, and concert hall, providing residents easy access to a wide variety of events. Just under a mile away to the south lies the golden sands of the Ala Moana Beach, while to the east lies the ever popular SALT At Our Kakaako shopping center.
Neighborhood Features Available to Residents of Symphony
Living in Symphony Honolulu means living in the middle of the city's cultural attractions. Across the street from Symphony Honolulu lies the Neal S. Blaisdell Center, located at the demographic center of Honolulu and pegging itself as "Hawaii's Community Center on the island of Oahu." In operation since 1964, the complex includes an Arena, Exhibition Hall, Galleria, Concert Hall, and meeting rooms that can be used for events ranging from cultural attractions to sporting events. Their mission is to provide a diversity of community oriented facilities and Services for the use and benefit of the public.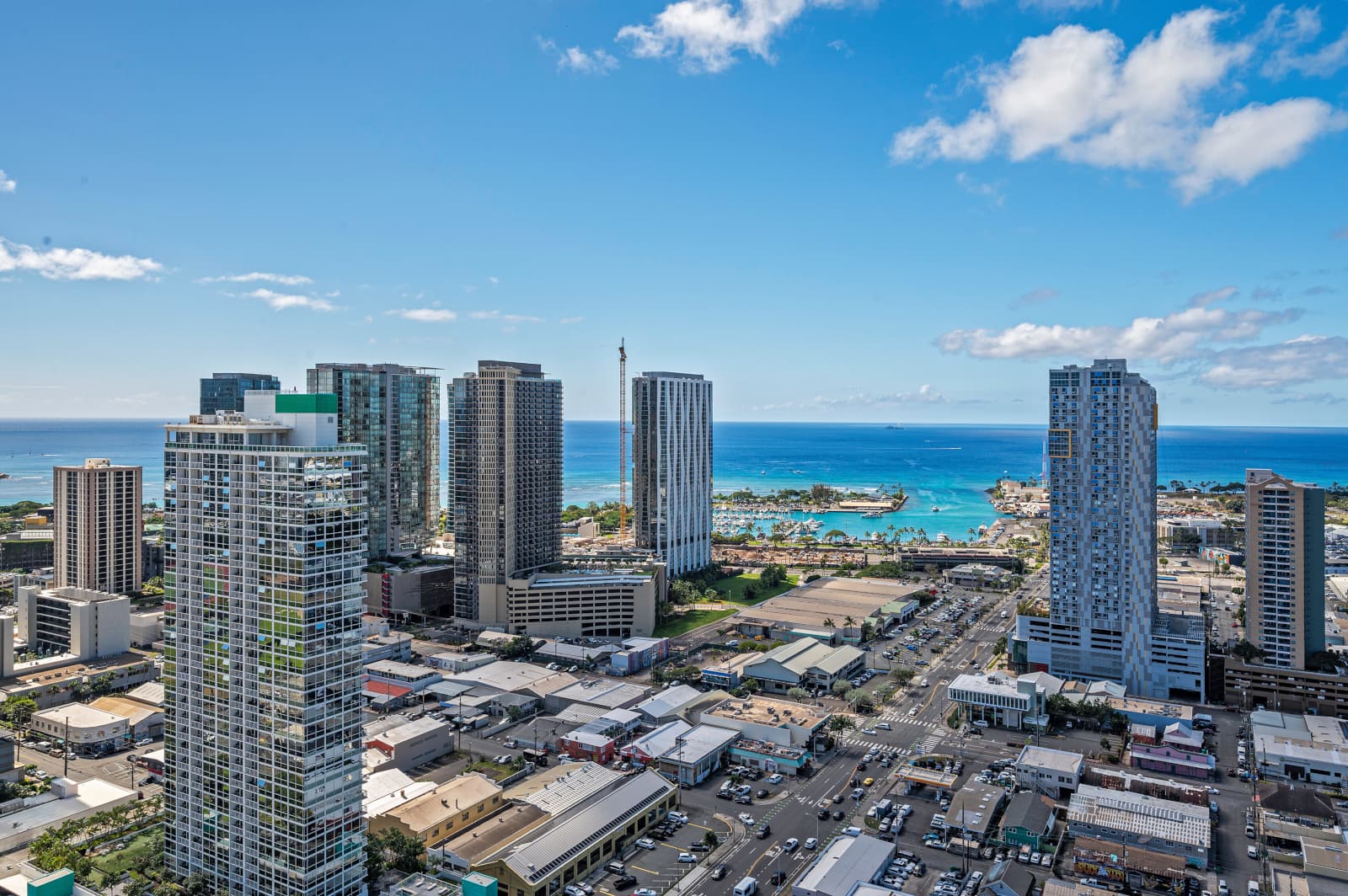 Further out, residents of Symphony Honolulu open up to an abundance of shops, restaurants, breweries, and cafe options along the nearby Kakaako streets. Whether that's the Hana Koa Brewing Co, Yanagi Sushi, or one of the many options available in SALT At Our Kakaako comes down to you. There's certainly an abundance of options to choose from just within Kakaako - and even more options beyond in nearby Ala Moana and Downtown Honolulu.
And at the end of a long day, Ala Moana Beach is a five minute drive or fifteen minute walk from Symphony Honolulu.
About Symphony Honolulu
Symphony Honolulu is a 43-story tower that holds 388 residential condo units in the Kakaako area of Honolulu. Coming in at 400 feet tall, this high-rise brings dramatic mountain and ocean views to Honolulu's Kapiolani Corridor. Installed in the base of Symphony Tower is Velocity Honolulu, a retail space containing an auto gallery with top luxury car brands, fine dining restaurant, barber, cafe, and more.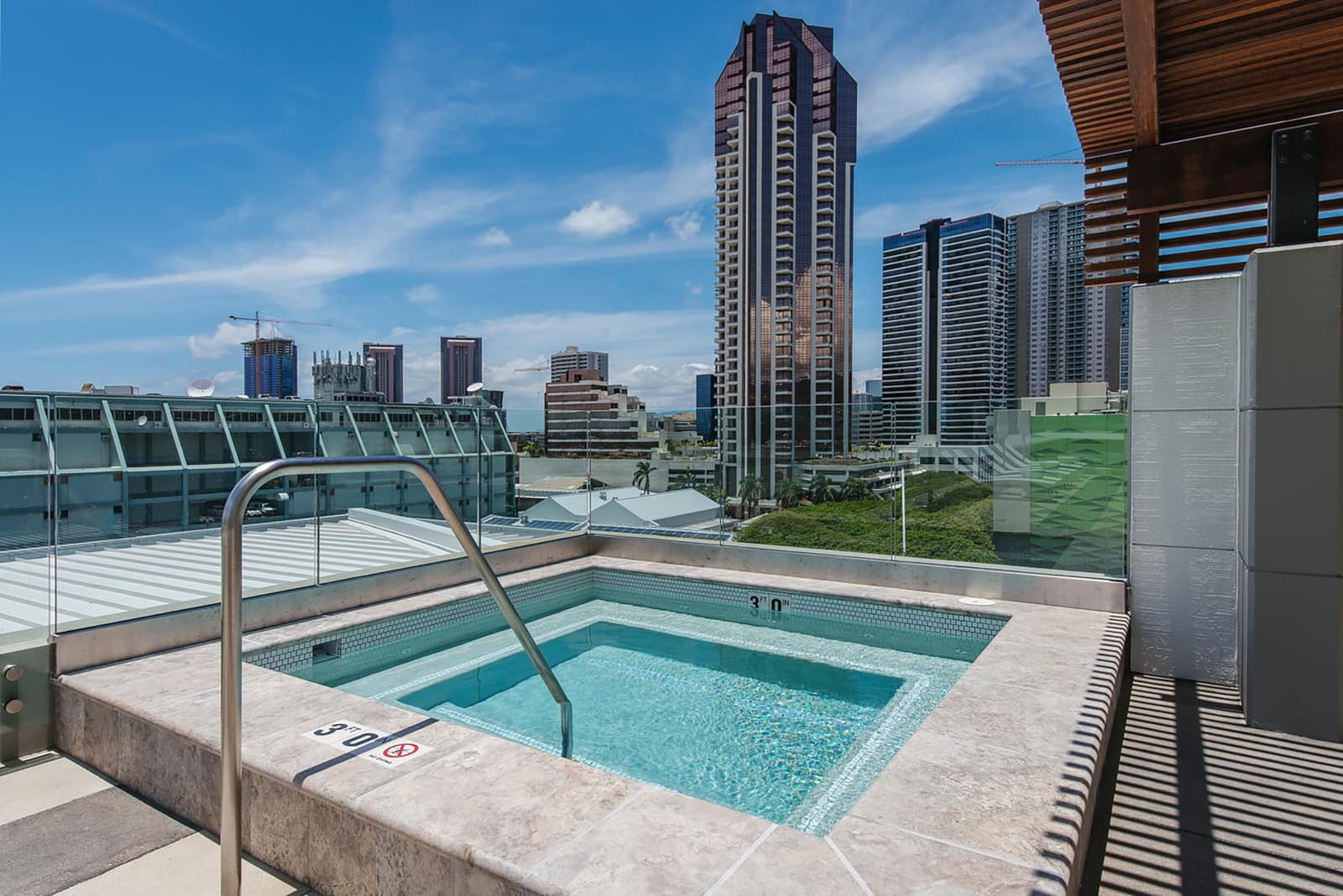 A typical floor in Symphony Honolulu holds 11 units, ranging from 1-Bed to 3-Bed. Single bedroom units are all mountain (mauka) facing, while other floor plans have a variety of views.
Symphony Honolulu - Resident Amenities
The 7th floor open-air recreation deck of Symphony Honolulu doesn't disappoint either, with amenities intended to relax and reinvigorate. The recreation deck is exclusively reserved for residents and guests of Symphony Honolulu.
Amenity Deck
Fitness Center
Yoga Studio
Private Multimedia Theater Rooms
Catering Kitchen With Social Dining Room
Infinity-Edge Pool
Jacuzzi Spa
Outdoor Entertainment Cabanas
Shaded Lounges
Wellness Center
Saunas
Guest Suites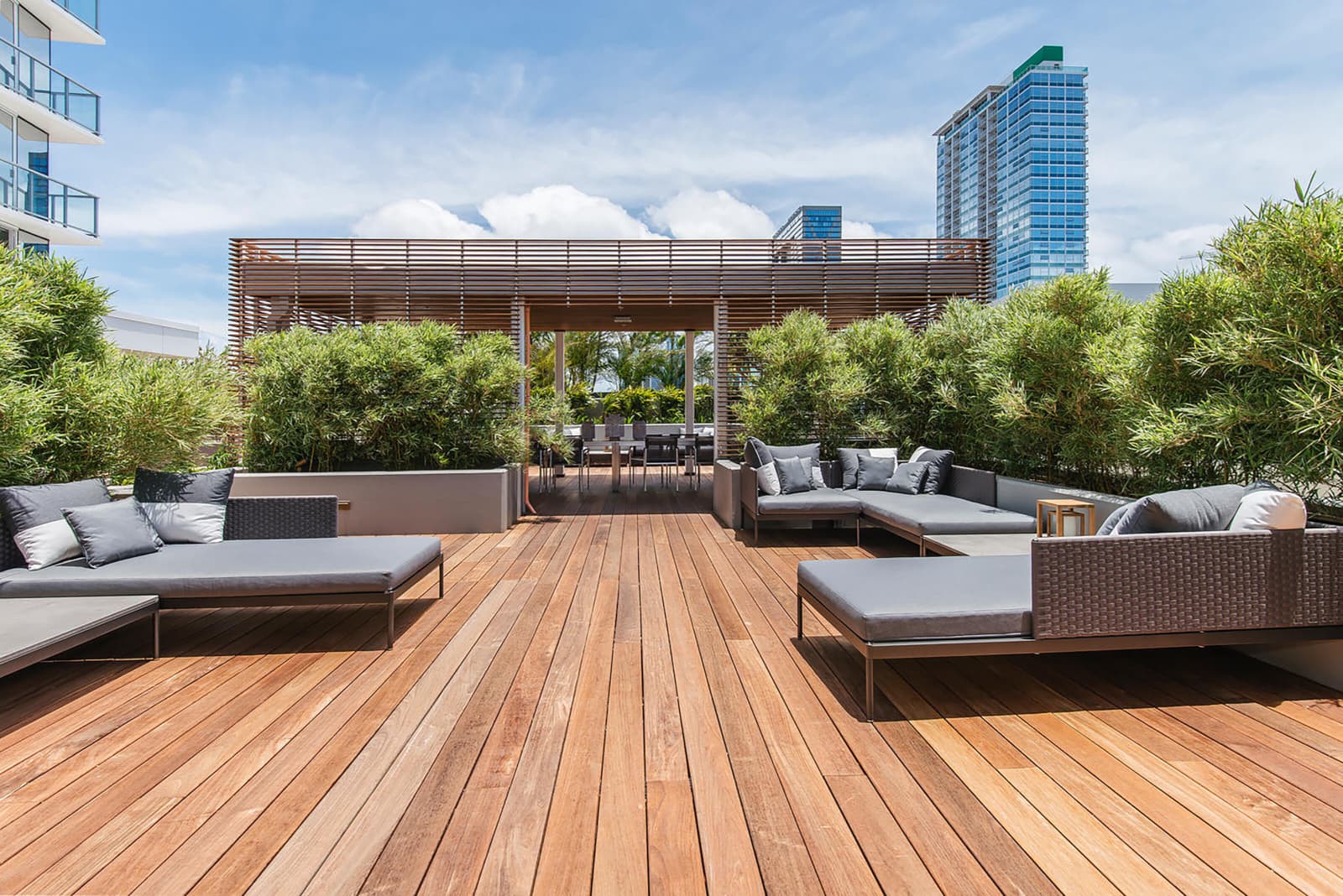 Developer - OliverMcMillan - Acquired by Brookfield Residential
Symphony Honolulu was originally developed by OliverMcMillan, who were acquired by Brookfield Residential in 2018. The team at OliverMcMillan were well known for creating timeless urban destinations. Symphony Honolulu wasn't their first work in Honolulu - Pacifica Honolulu is another successful example of their work, completed in 2010.
Architects - Architects Hawaii, Ltd.
Architects Hawaii, Ltd. is an architectural firm with over 75 years of experience in multiple disciplines. They are passionate about design, seeing it as a process that identifies and maximizes essential values and functions. Symphony Honolulu joined the ranks of their completed projects in Hawaii, alongside Mandarin Oriental Honolulu, Pacifica Honolulu, and Marriott's Ko Olina Beach Club.
Symphony Honolulu - Condo Units
Symphony Honolulu is 43-stories tall with 388 units in total. The condo units start on the 8th floor, with roughly 11 units per floor in 1-Bed to 3-Bed Floor plans. The 1-Bed floor plans are all mountain (mauka) facing, with other units holding a variety of views that improve the higher you go. Ceiling height varies depending on the floor, with higher floors having higher ceilings and the penthouse units topping out at 10'.
Unit Features
8' to 10' Ceilings Depending On Floor
Studio Becker Kitchen Pieces
Bosch Appliances
Views That Are Better The Higher You Go
Interior Designers - Jules Wilson Design Studio
Jules Wilson Design Studio was established in 2005 and has been creating memorable experiences through holistic design solutions ever since. This full-service boutique firm specializes in interiors, schematic architecture, and integrated hardscape in luxury mix-use developments. They lent their skills to penthouse design in Symphony Honolulu.
Contact Us About Symphony Honolulu
Think Symphony Honolulu is the perfect place to buy a condo? Need more information about the area or the units before you make the leap?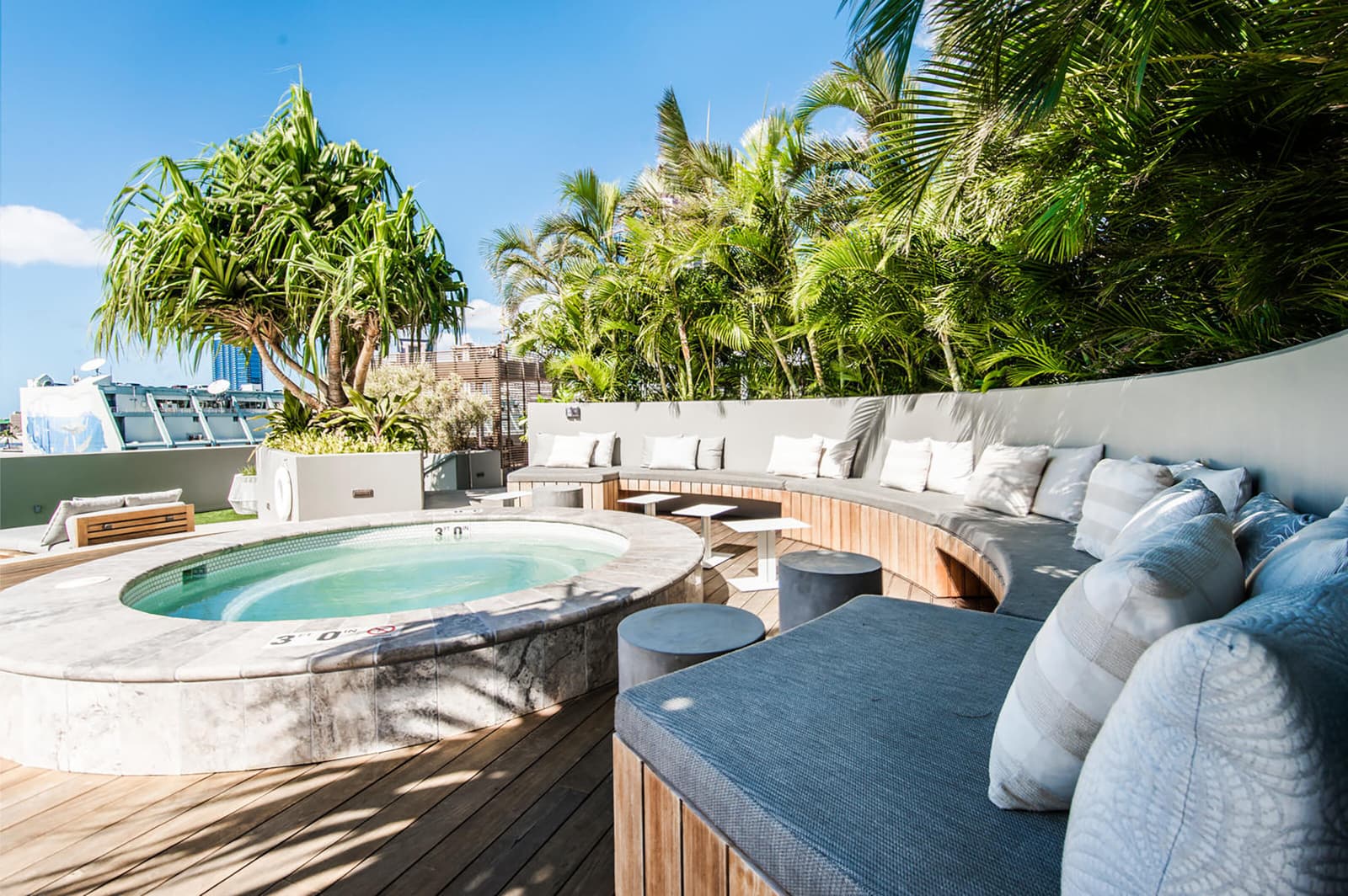 We specialize in helping buyers purchase in new development projects on Oahu while providing the complete concierge service. Reach out at 1-(808) 698-6100 or fill out the form below to request a consultation and we'll get back to you as quick as we can. We have decades of experience assisting with buying in condo projects - and we love putting that experience to work helping people get settled in their perfect Oahu home.
Symphony Condos For Sale In Honolulu
October 3, 2023
$1,177.95
Avg. $ / Sq.Ft.
$1,712,500
Med. List Price