Pacifica Honolulu | Kaka'ako Condos For Sale & Tower Information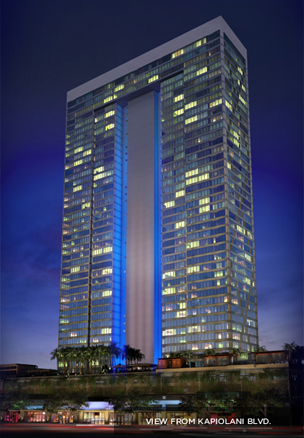 Pacifica Honolulu is a residential high-rise condo tower in Kakaako that contains 492 condos. The tower was completed by OliverMcMillan in 2011, who purchased it at auction in 2009. The price for the tower was relatively low due to the recent housing crisis, allowing the new developers to invest in higher quality than originally planned. All condos for sale in Pacifica Honolulu are on the secondary market at this time.
Pacifica Honolulu is located in the Kakaako area of Honolulu, between the Blaisdell Arena and Ward Village. It's a super convenient location with high-end restaurants and shops within easy walking distance.
There are 12 condo units per floor in 1-bed to 3-bed floor plans, with 8 of those units facing the ocean and 4 facing the mountain.
Pacifica Honolulu | Building Information
1009 Kapiolani Blvd, Honolulu, HI 96814
46-story Residential Tower
492 Units with 1-Bed to 3-Bed Floor Plans
Pet friendly, with verification from tower management
Where Is Pacifica Honolulu?
Pacifica Honolulu is in the Kakaako area of Honolulu, located between Ala Moana to the east and downtown Honolulu to the west. Directly south of Pacifica Honolulu is the Ward Village neighborhood, a 60-acre pedestrian-friendly community that offers many shopping and dining opportunities. Just to the north is the Blaisdell arena, offering residents easy access to a wealth of events within easy walking distance.
About Pacifica Honolulu
Pacifica Honolulu is a 46-story residential condo tower in Honolulu. The main entrance can be found off of Waimanu St.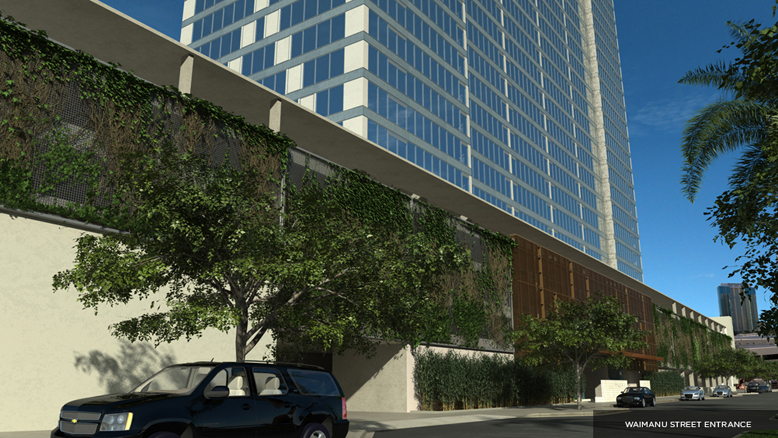 The tower began its life under a different developer, but the housing crisis brought construction to a halt at around the 18th floor. OliverMcMillan stepped in and purchased the partially constructed tower at auction, followed by investing in bringing the tower up to a higher quality than originally planned. The tower was completed in 2011.
Pacifica Honolulu - Resident Amenities
The elevators in Pacifica Honolulu are 'smart,' automatically bringing residents to the appropriate floor based on their key codes. Nearby and in the base of the tower, restaurants and shopping opportunities await - while the Blaisdell arena nearby provides for a wealth of social events. Pacifica Honolulu features a 5th floor recreation deck that includes a hot tub, saltwater pool, and more.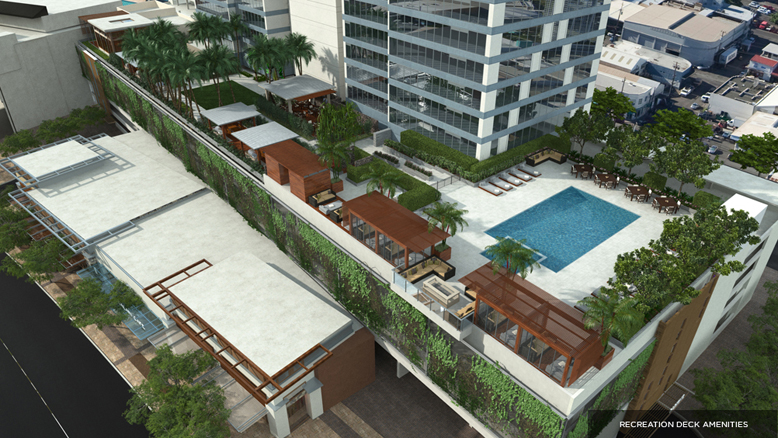 Amenity Deck
Salt Water Heated Pool
Hot Tub
Party Room
Theaters
BBQ Grill Areas
Gym
Sauna
Gated Park & Pet Area
Developers - OliverMcMillan
Pacifica Honolulu was acquired at auction by OliverMcMillan in 2009, then finished to a higher quality than originally intended. OliverMcMillan was acquired by Brookfield Residential in 2018, but before that were well known for creating timeless urban destinations.
Pacifica Honolulu - Condo Units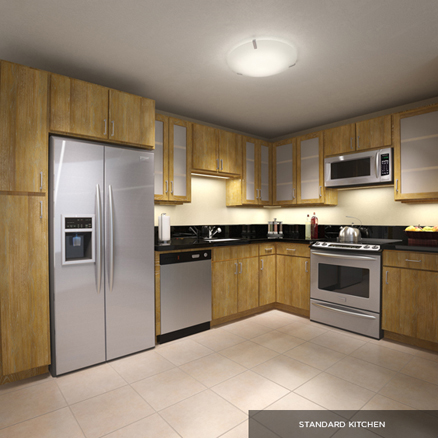 Pacifica Honolulu has 46-stories, with a total of 492 condo units. There are 12 units per floor starting on the 6th floor, with 8 units on the ocean side of the tower and 4 units on the mountain side. None of the units come with Lanai, though some windows open and there is central AC. All units have washer/dryer hook-ups.
Contact Us About Pacifica Honolulu
Think Pacifica Honolulu is the perfect place to buy a condo? Need more information about the area or the units before you make the leap?
We specialize in helping buyers purchase condos on Oahu while providing the complete concierge service. Reach out at 1-(808) 698-6100 or fill out the form below to request a consultation and we'll get back to you as quick as we can. We have decades of experience assisting with buying in condo projects - and we love putting that experience to work helping people get settled in their perfect Oahu home.
Pacifica Honolulu Condos For Sale
September 24, 2023
$1,098.27
Avg. $ / Sq.Ft.
$1,000,000
Med. List Price