Moana Pacific | Kaka'ako Condos For Sale & Tower Information
Moana Pacific is a 48-story luxury condominium complex that was completed in 2007 in Honolulu. The complex occupies the entirety of a 6 acre block, sporting twin East and West towers with a total of 720 units and a 6th floor recreation deck between them. Every unit has floor to ceiling windows, though views may have been impacted by new developments since this tower was completed. Moana Pacific was developed by KC Rainbow Development Company and Hawaii Dredging Construction Company.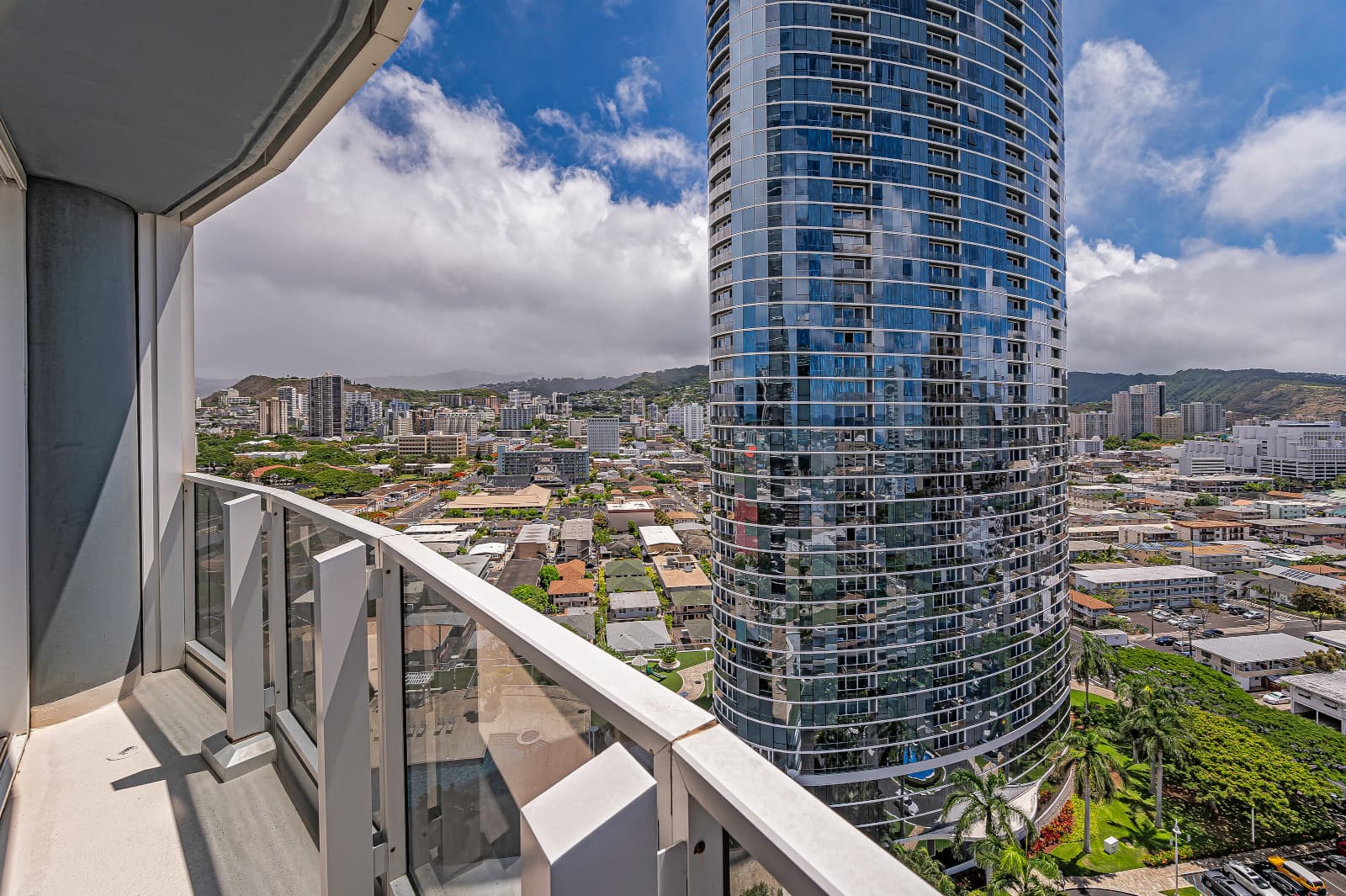 Moana Pacific is located on the edge of the Kakaako area, less than a mile away from the Ala Moana beach and between multiple shopping centers. Directly to the west of the complex is the President William McKinley High School.
Building Information
Moana Pacific West Tower: 1288 Kapiolani Blvd, Honolulu, HI 96814
Moana Pacific East Tower: 1296 Kapiolani Blvd, Honolulu, HI 96814
48-story Twin Residential Towers
720 Units with 1-Bed to 4-Bed Floor Plans
Pet friendly, with verification from tower management
Where Is Moana Pacific?
Both towers in Moana Pacific are located on Kapiolani Blvd in the Kakaako corridor. It's a great central location between multiple shopping malls. The Ward Entertainment Center and the Ala Moana Center are just a ten minute walk away, giving residents plenty of options. Directly to the south of Moana Pacific are the Ala Moana Beach and Beach Park, just under a mile away.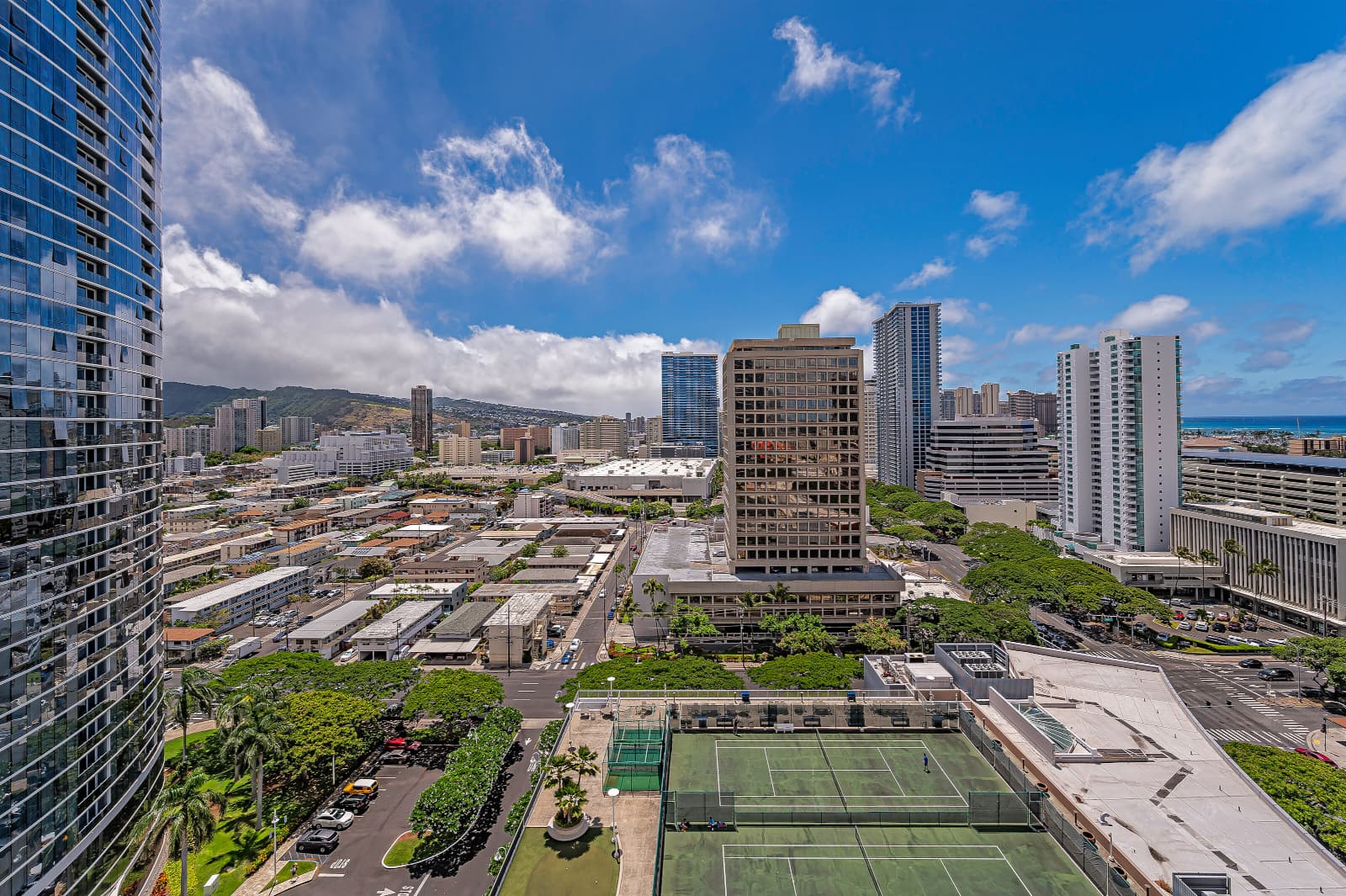 Kakaako is a hip area in Honolulu that has been seeing lots of new developments, located on the southern shores of Oahu. Moana Pacific itself resides in the Kakaako corridor - a narrow strip between the Ward Village neighborhood to the west and Ala Moana to the east. The views of the ocean from the towers may have diminished somewhat since the original construction, due to new construction in the area.
About Moana Pacific
Moana Pacific is a luxury condominium complex featuring 720 units across twin 48-story distinguished towers. The towers are twin designs that emphasize giving each unit floor-to-ceiling windows with a shared 6th floor resident amenity deck between them. Moana Pacific's entire complex occupies a 6-acre city block just under a mile away from the Ala Moana beach.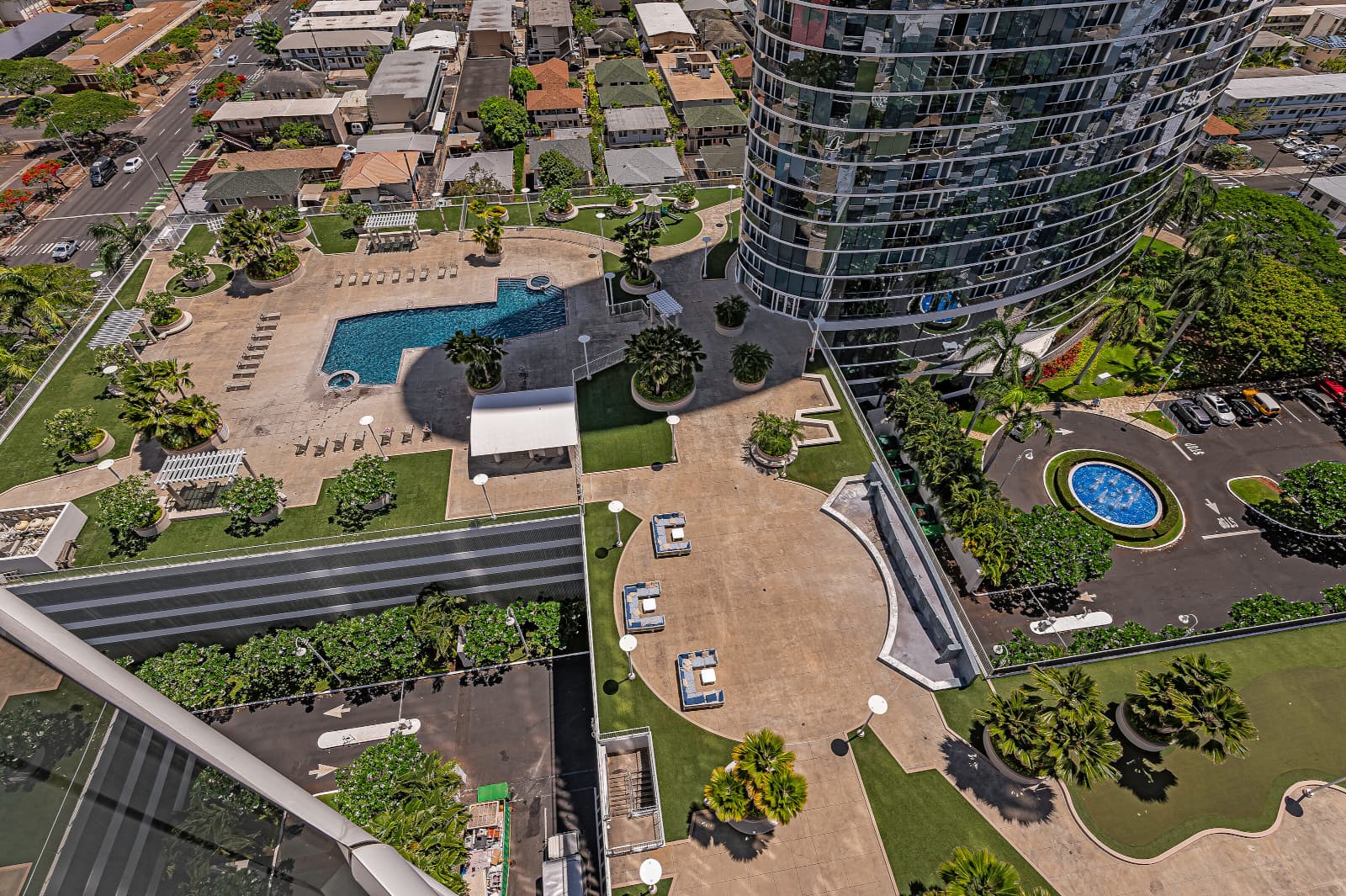 Moana Pacific - Resident Amenities
Moana Pacific's original intention was to bring resort-quality living to Honolulu. Both the East Tower and West Tower of Moana Pacific feature a resident movie theater, fitness center, and community room. Between the two towers lies a 6th floor resident amenity deck, offering tennis courts, putting greens, a pool, and more.
Tower Amenities
Movie Theater
Fitness Center
Community Room
Shared 6th Floor Amenity Deck
Lap Pool
Swimming Pool
Spa
Putting Green
Driving Range
Tennis Courts
Playground
Jogging Tracks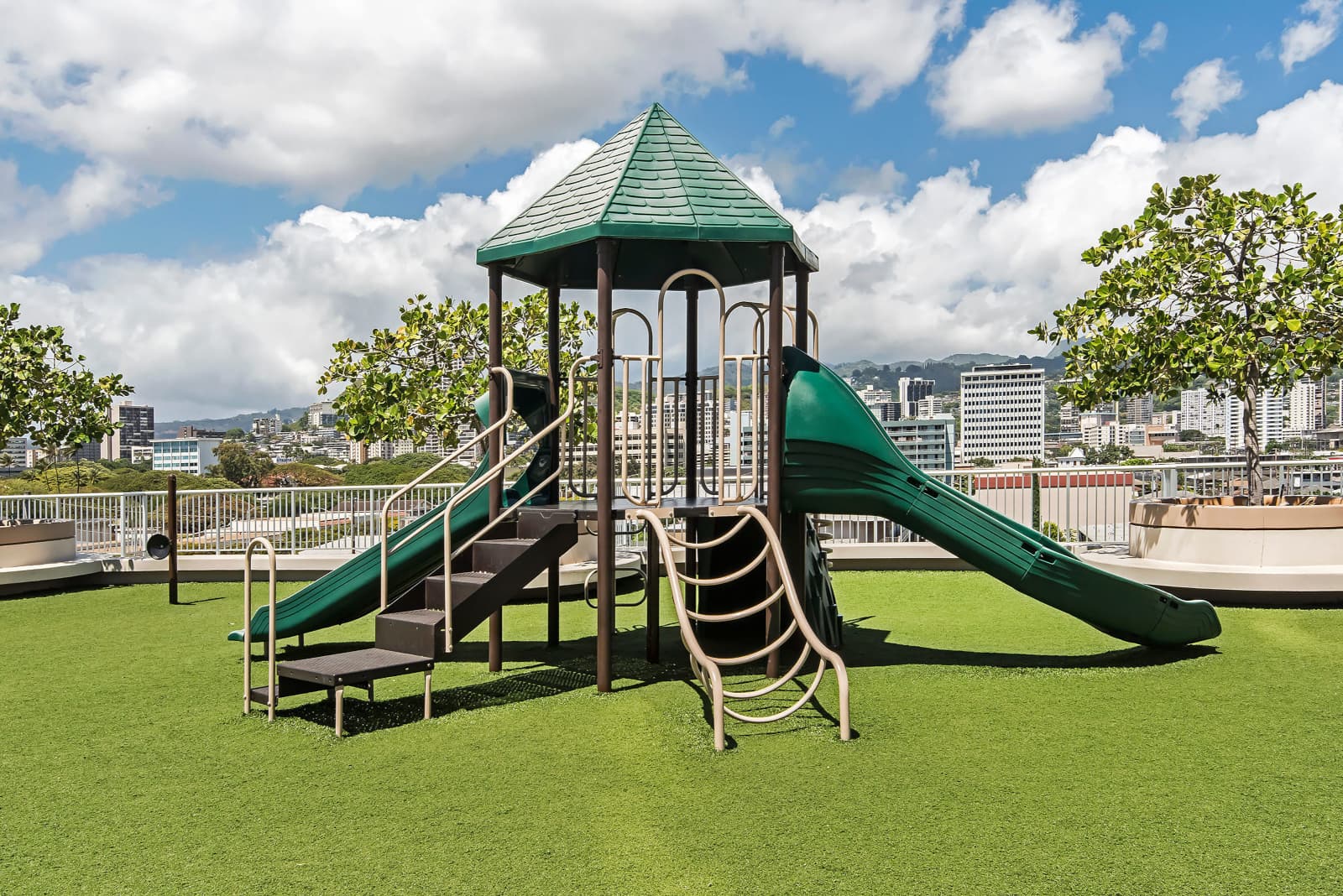 Developers - Hawaii Dredging Construction Company
Hawaii Dredging Construction Company was founded in 1902 and is the oldest and largest full-service general contractor in the state of Hawaii. They have worked on much of the development of Honolulu's waterfront and harbor, including work on Pearl Harbor and the Ala Wai Canal. In addition to their work with KC Rainbow Developmeny Company on Moana Pacific, Hawaii Dredging Construction Company have Koolani listed in their portfolio.
Moana Pacific - Condo Units
Moana Pacific contains a total of 720 units split between the two 48-story towers. Units and floor plans in both the East Tower and the West Tower were originally identical, with 1-Bed to 4-Bed configurations. Units in the complex came with floor to ceiling and wall to wall windows. Since all units available in this complex are now on the secondary market, they may have been altered since the original construction of the complex in 2007.
The original plans had a total of six penthouse units, offering resort-quality living on the top floor of each tower.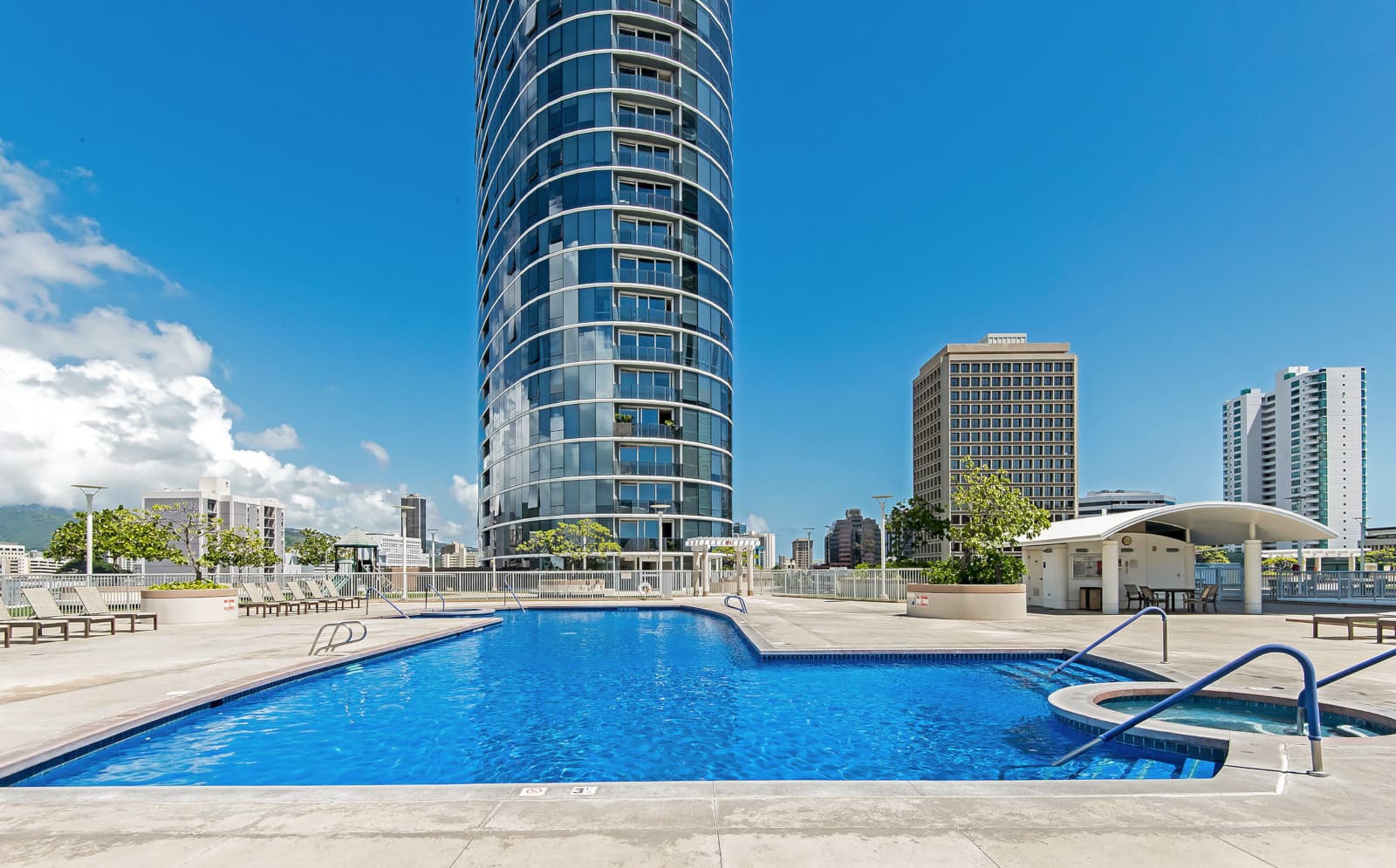 Contact Us About Moana Pacific
Think Moana Pacific is the perfect place to buy a condo? Need more information about the area or the units before you make the leap?
We specialize in helping buyers purchase in condominium complexes on Oahu while providing the complete concierge service. Reach out at 1-(808) 698-6100 or fill out the form below to request a consultation and we'll get back to you as quick as we can. We have decades of experience assisting with buying in condo projects - and we love putting that experience to work helping people get settled in their perfect Oahu home.
Moana Pacific Condos For Sale
September 24, 2023