Keola La'i | Kaka'ako Condos For Sale & Tower Information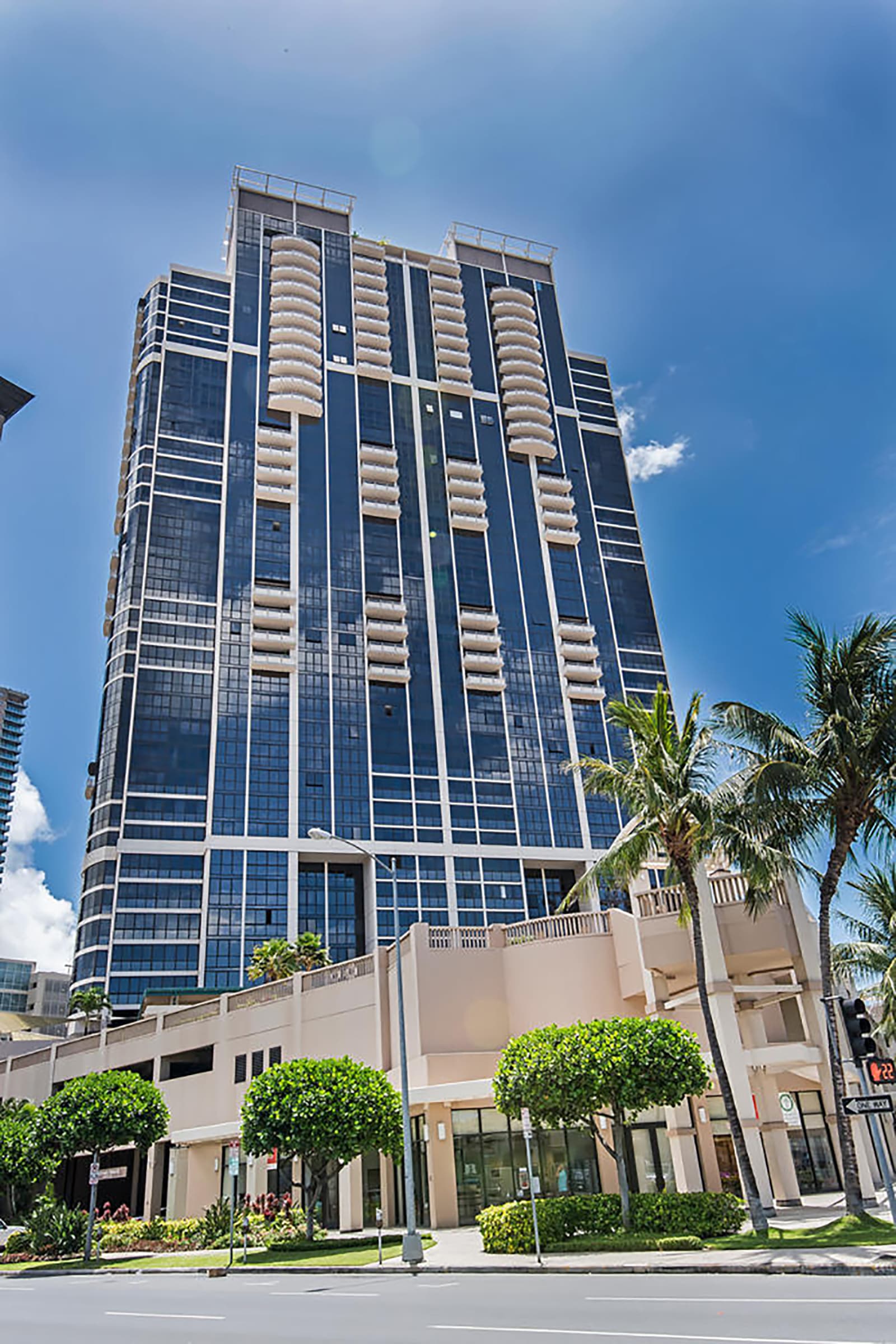 Keola La'i is a luxury condo tower in Kakaako that was developed by Alexander & Baldwin and completed in 2008. It stands at 42-stories tall with a total of 352 residential units and 4 commercial units on a 2.7 acre parcel. The original floor plans list 1-bed to 3-bed units with ceilings of 8'6" and up, with units from the 40th floor having ceilings up to a foot higher.
-Jump To Listings
Keola La'i means "The Calm, Peaceful and Contented Life." The tower attempts to live up to this namesake through its resort-like amenities, recreational deck, and convenient location. Residents have easy access to both the thriving Kakaako area and downtown Honolulu, just a short walk away.
Units may have changed since original development as they are now on the secondary market.
Building Information
600 Queen St, Honolulu, HI 96814
42-story Luxury Condominium Tower
352 Units with 1-Bed to 3-Bed Floor Plans
Pet friendly, with verification from tower management
Where Is Keola La'i?
Keola La'i is located in the heart of the Kakaako area. It's perfect for office workers who work in downtown Honolulu. The tower lies right between SALT at Our Kakaako and the downtown area, giving residents plenty of options on their off days. A bit further to the southeast is the Ward Village neighborhood - developed to be pedestrian-friendly from the ground up.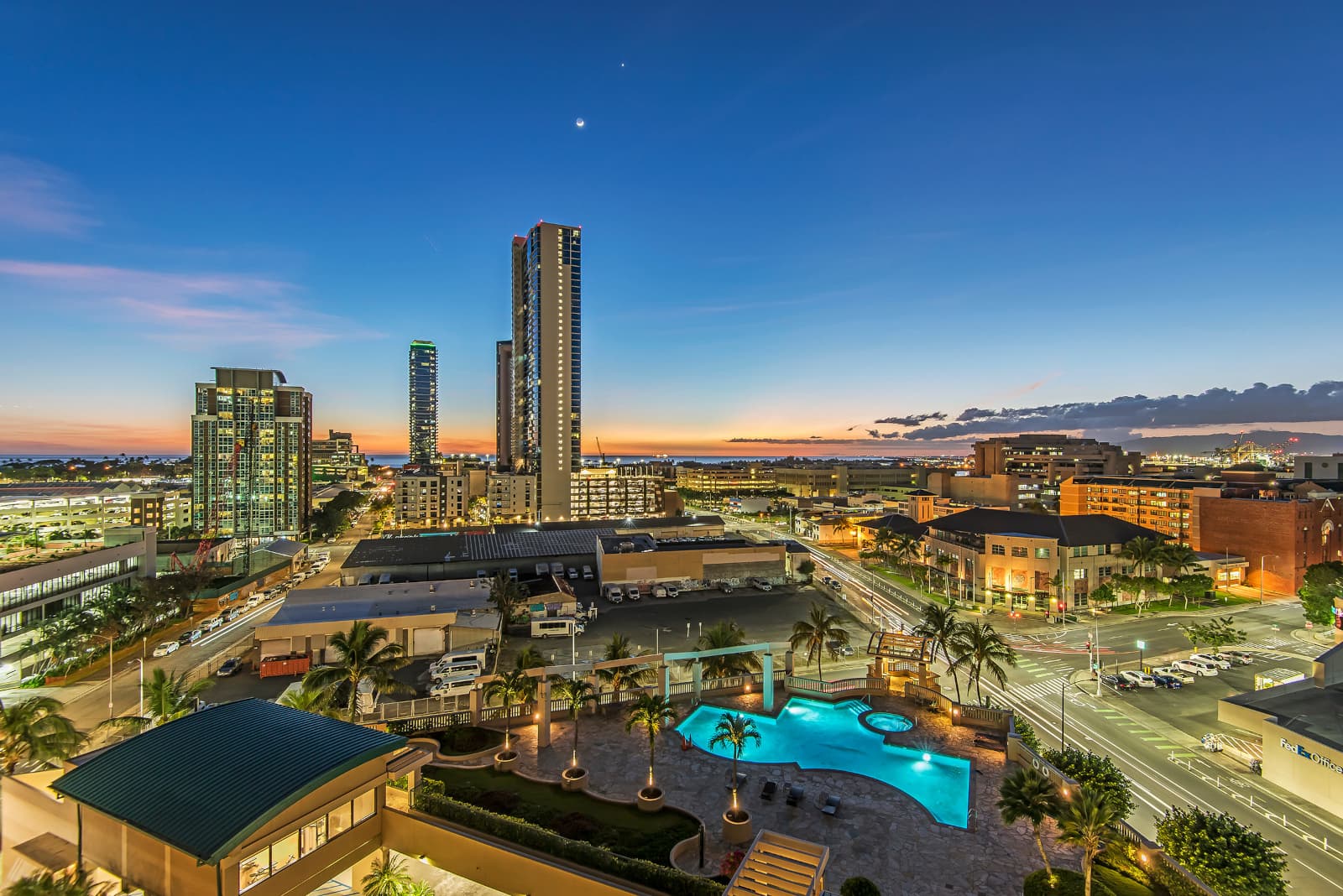 The entire Kakaako area offers a multitude of shopping, dining, and entertainment options sandwiched between downtown Honolulu and Ala Moana. From the wide range of events held at the Blaisdell Center to the golden sands of the Ala Moana Beach - there's no shortage of things to do in a 2-mile radius around Keola La'i.
About Keola La'i
Keola La'i is a 42-story high-rise condo tower built for luxury, with a concrete interior wrapped in a warm colored glass exterior. The tower sits atop a 4-story parking structure on a 2.7 acre parcel, holding 352 residential units in 1-bed to 3-bed floor plans as well as 4 ground-floor commercial units. Keola La'i was developed by Alexander & Baldwin and completed in 2008.
Residents have access to luxurious resort-style amenities on the 4th floor recreation deck.
Keola La'i - Resident Amenities
Keola La'i was an early entrant to the luxury condo market, bringing resort-style amenities to the area in 2008. Atop the parking structure, the tower includes a resident amenity deck that contains a heated pool and views over Honolulu.
There have been reports that Keola La'i tower management hosts regular holiday celebrations and occasional movies with popcorn included on the amenity deck, though COVID may have impacted this in recent times.
4th Floor Amenity Deck
Heated Swimming Pool
Whirlpool Spa
Fitness Center
Picnic Areas
BBQ Grills
Developers - Alexander & Baldwin
Alexander & Baldwin is a veteran real estate developer in Hawaii, with deep roots all the way back to 1843 in the plantation era. From there it grew into Hawaii's premier commercial real estate company with $2.1 billion in assets. Keola La'i is only one of several residential towers that occupies the portfolio of Alexander & Baldwin.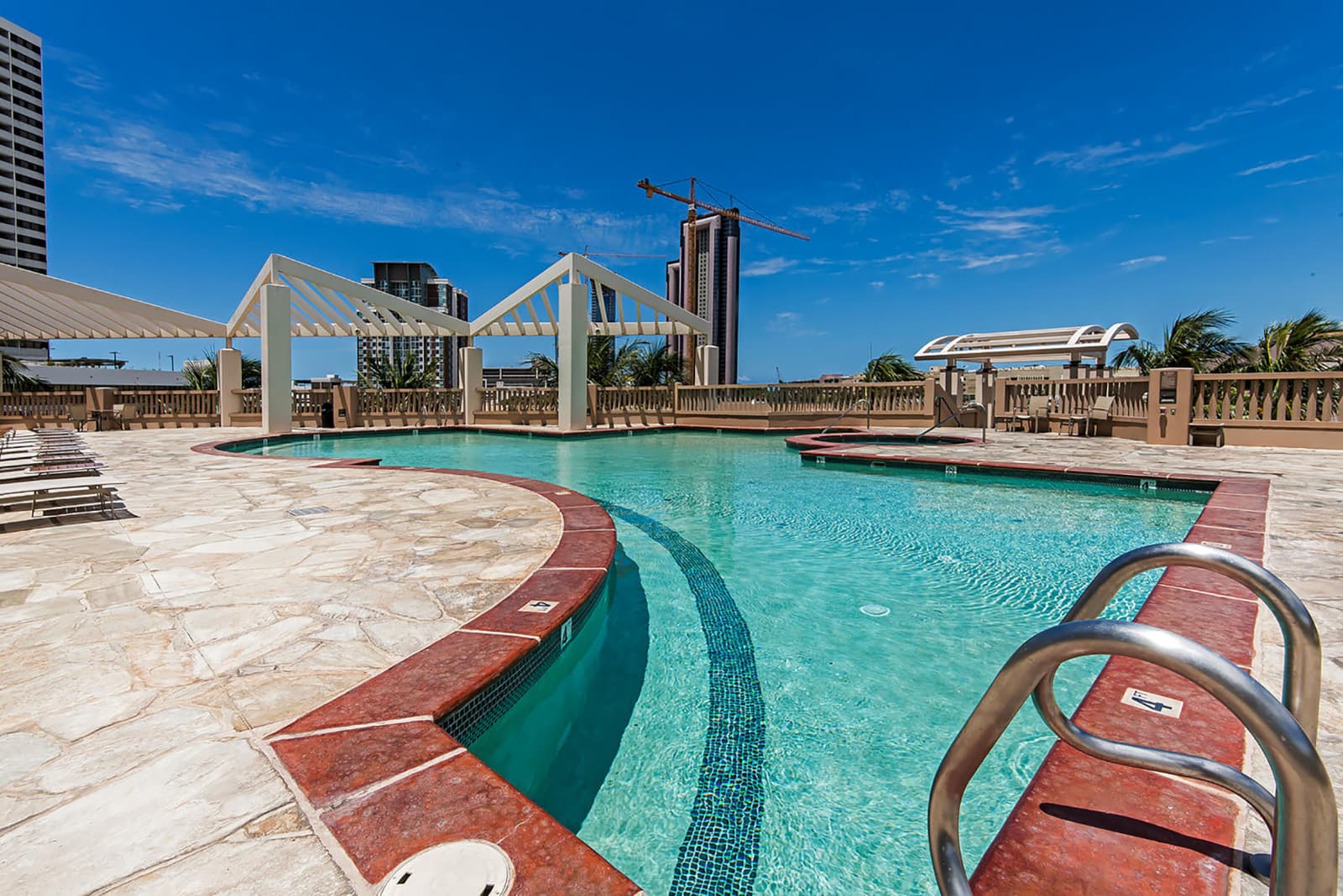 Keola La'i - Condo Units
Keola La'i is home to 352 residential units in 1-bed to 3-bed floor plans, including two 3-bed penthouse units. All units have ceilings of at least 8'6", with those on the 40th floor and up having ceilings that reach up to 9'6". A portion of the 2-bed units in Keola La'i have lanais in varying sizes, while all 3-bed units have lanais of 96 Sq Ft. Views from the tower may have been impacted by development in the area, though upper floors of Keola La'i still have the possibility of great views depending on the units.
As the only condos for sale in Keola La'i at this point are on the secondary market, units may have been changed by their owners since their initial construction.
Unit Features
Ceilings of 8'6" and up
58 Sq Ft Lanai in Select 2-Bed Floor Plans
86 Sq Ft Lanai in Select 2-Bed Floor Plans
116 Sq Ft Lanai in Select 2-Bed Floor Plans
96 Sq Ft Lanai in all 3-Bed Floor Plans
Contact Us About Keola La'i
Think Keola La'i is the perfect place to buy a condo? Need more information about the area or the units before you make the leap?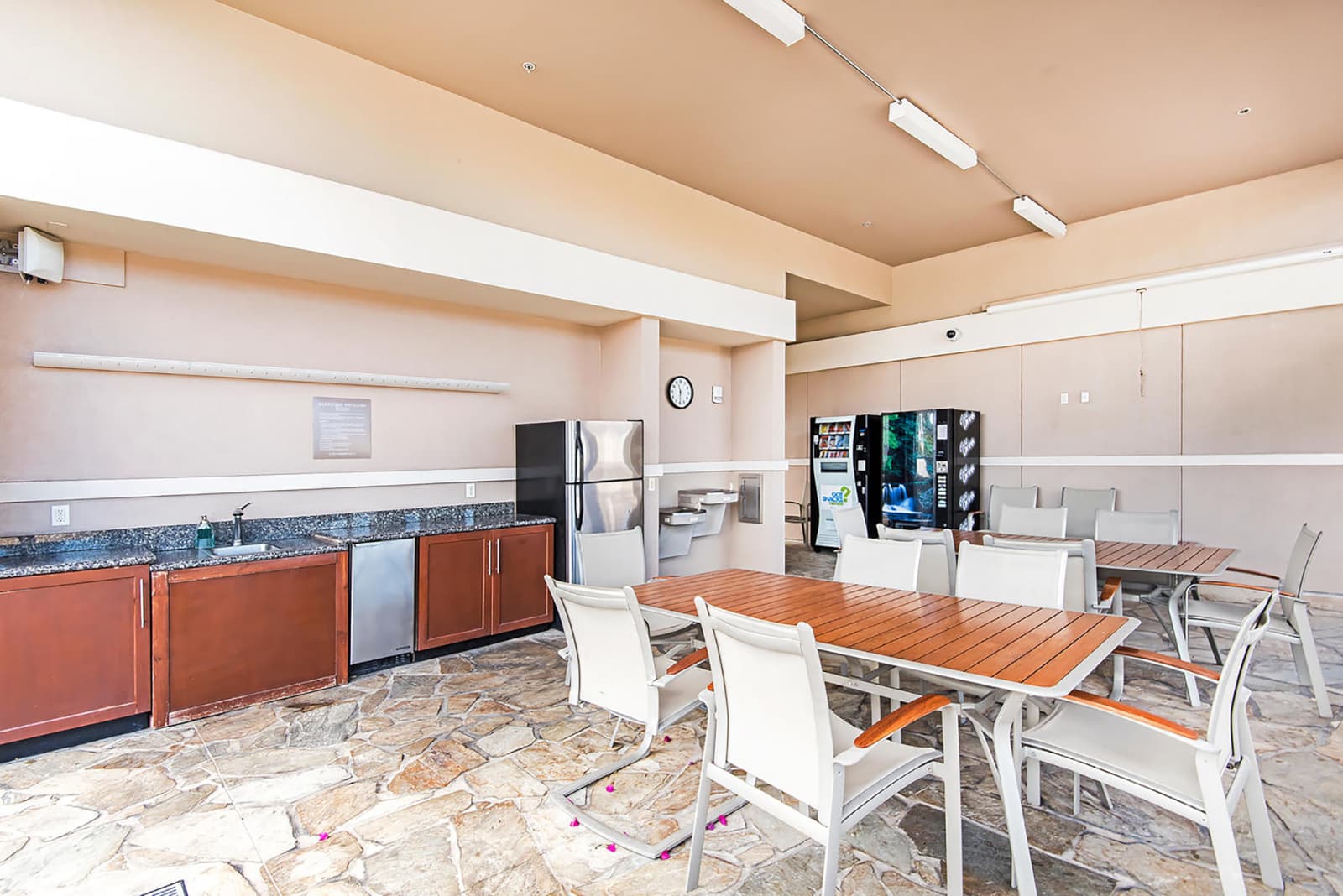 We specialize in helping buyers purchase condominiums on Oahu while providing the complete concierge service. Reach out at 1-(808) 698-6100 or fill out the form below to request a consultation and we'll get back to you as quick as we can. We have decades of experience assisting with buying in new development projects - and we love putting that experience to work helping people get settled in their perfect Oahu home.
Keola La'i Condos For Sale
March 22, 2023
$1,035,000
Med. List Price