Known as the "Beverly Hills of Hawaii", Kahala is a prestigious neighborhood in Honolulu, Oahu. As expected for a neighborhood of this class - it has no shortage of outstanding features. The homes are a mixture of modern design and the quiet beauty of traditional Hawaiian beach bungalows.
-Jump To Listings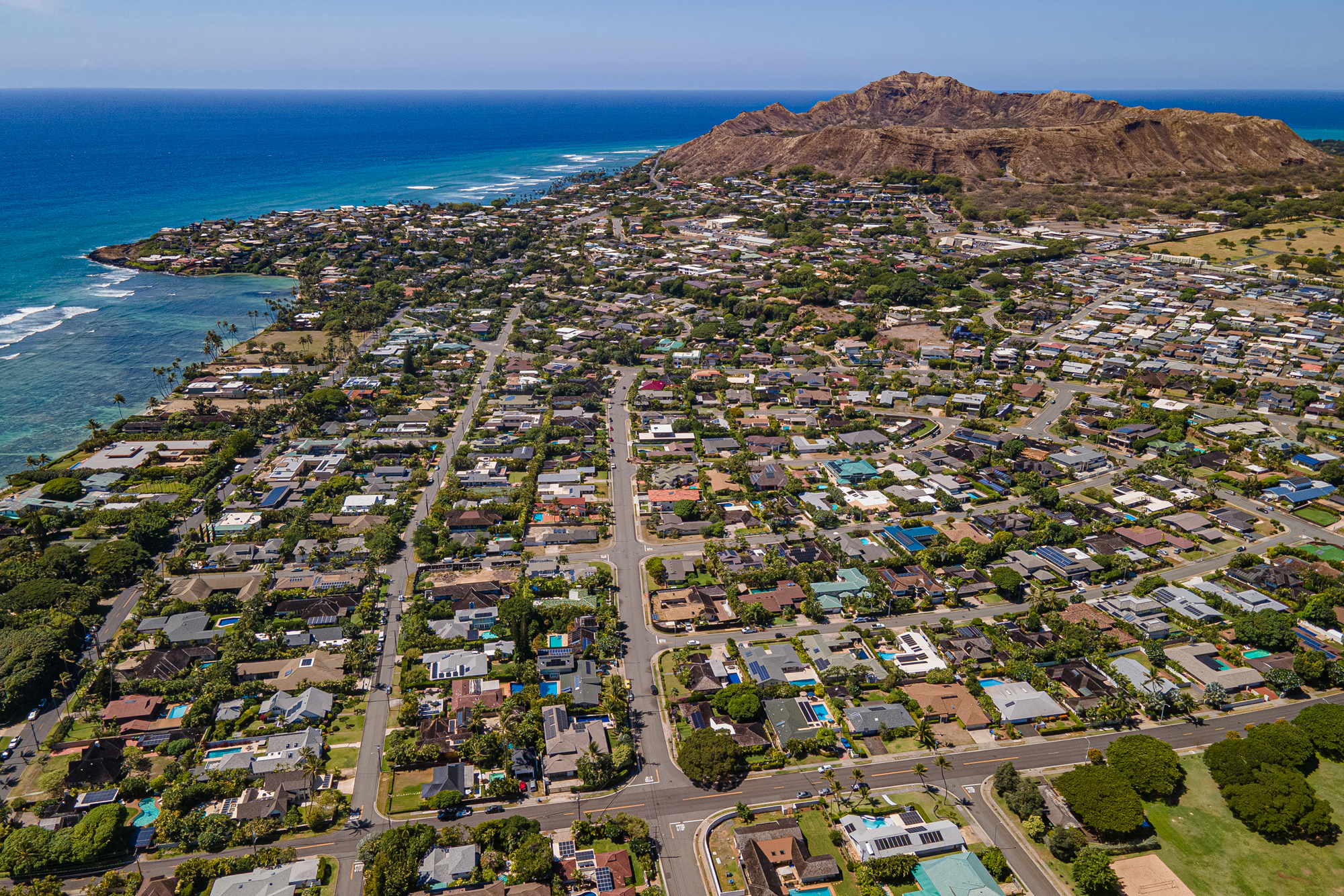 Homes in Kahala tend to have bigger lots than other neighborhoods in Honolulu, mostly ranging from 9,000 sq ft to 20,000 sq ft. These properties go for a minimum of $1.5 Million for just the land and can easily range upwards of $20 Million. While there are about 40 oceanfront lots, these are the mostly 1 acre estate lots, are easily the most expensive and don't go on the market often.
Within this prestigious neighborhood there are 16 distinct micro-neighborhoods, or "microhoods". All homes have access to the beaches in Kahala through 6 public access right-of-ways.
Kahala - Location and Lifestyle
Kahala is east of Downtown Honolulu, Oahu. It is on a flat section of Oahu between the east side of Diamond Head Natural Monument and the south shoreline. Each of its 16 microhoods have something making it distinct, but the entire neighborhood has a pristine reputation and nearly 1,500 homes make up the Kahala area.