Home > Ewa Beach Neighborhoods > NorthPark by Gentry
NorthPark by Gentry Homes
NorthPark is a neighborhood located in Ewa Beach on Oahu that started sales in the summer of 2020, bringing a total of 174 new homes over a 2 year span. It is located on the North-most border of Ewa by Gentry and was constructed by Gentry Homes.
-Jump To Listings In The Area
-Inquire Now
Gentry has delivered on many home construction projects on Oahu in the past several decades. In the past five years, they have focused their attention on the Ewa Real Estate Market. Their most recent projects to see progress in Ewa are SeaBridge, Coral Ridge, and Keali'i.
Located next to the Thomas H. Gentry community center and park in Ewa by Gentry, NorthPark offers a fresh new direction. All NorthPark homes are designed with open floor space and unique lofts, as well as energy-efficient and sustainable designs.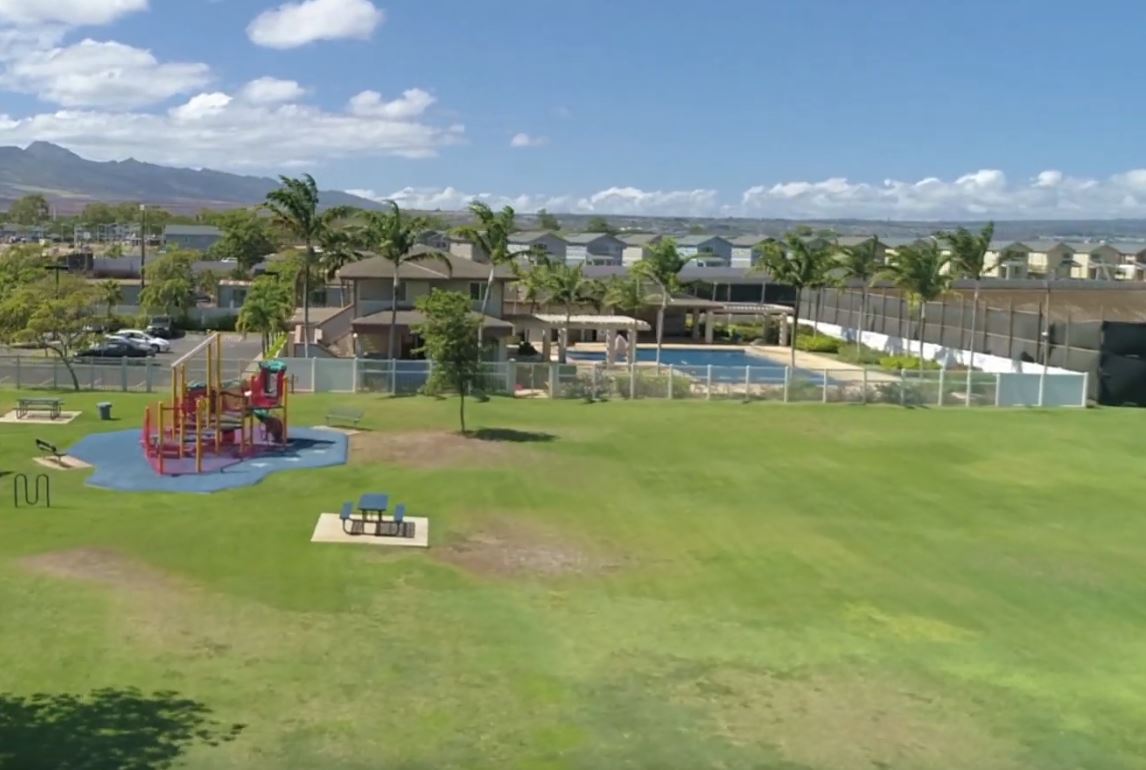 Where Is NorthPark By Gentry?
Ewa by Gentry is on the Southern side of Oahu, a 30 minute drive West of Honolulu. NorthPark was developed on the Northern border of Ewa by Gentry, near the Thomas H. Gentry community center and park. NorthPark is conveniently located near the newly constructed Ka Makana Ali'i Mall.
If Golf is the game of choice, Ewa is also home to numerous golf courses - including Coral Creek Golf Course, Hawaii Prince Golf Club, and Hoakalei Country Club. The NorthPark neighborhood is smack dab in the middle. NorthPark was one of the last developments of new homes available in Ewa by Gentry, and they're ready to welcome you to the Gentry Ohana.
About Homes In NorthPark by Gentry
Note: This development has completed. The information below applied only to those units sold directly by the developer; homes purchased on the secondary market may have changed since the initial development. Images used are the property of the developer and may not reflect the finished product.
NorthPark by Gentry contains 174 homes. All homes come with 9' ceilings in living areas, luxury vinyl plank flooring for the first floor, and wall to wall carpeting upstairs on the second floor. Additionally, all bedrooms and living areas are wired with cable. Every unit includes a whole home surge suppressor, a gated rear yard, and raised panel front doors.
NorthPark Floor Plans
There will be four plans to choose from, each offering two stories and a 2 car garage. They range from 1,194 to 1,259 Sq. Ft. living area, with optional covered Lanais of varying footage.
Ehukai - Plan 1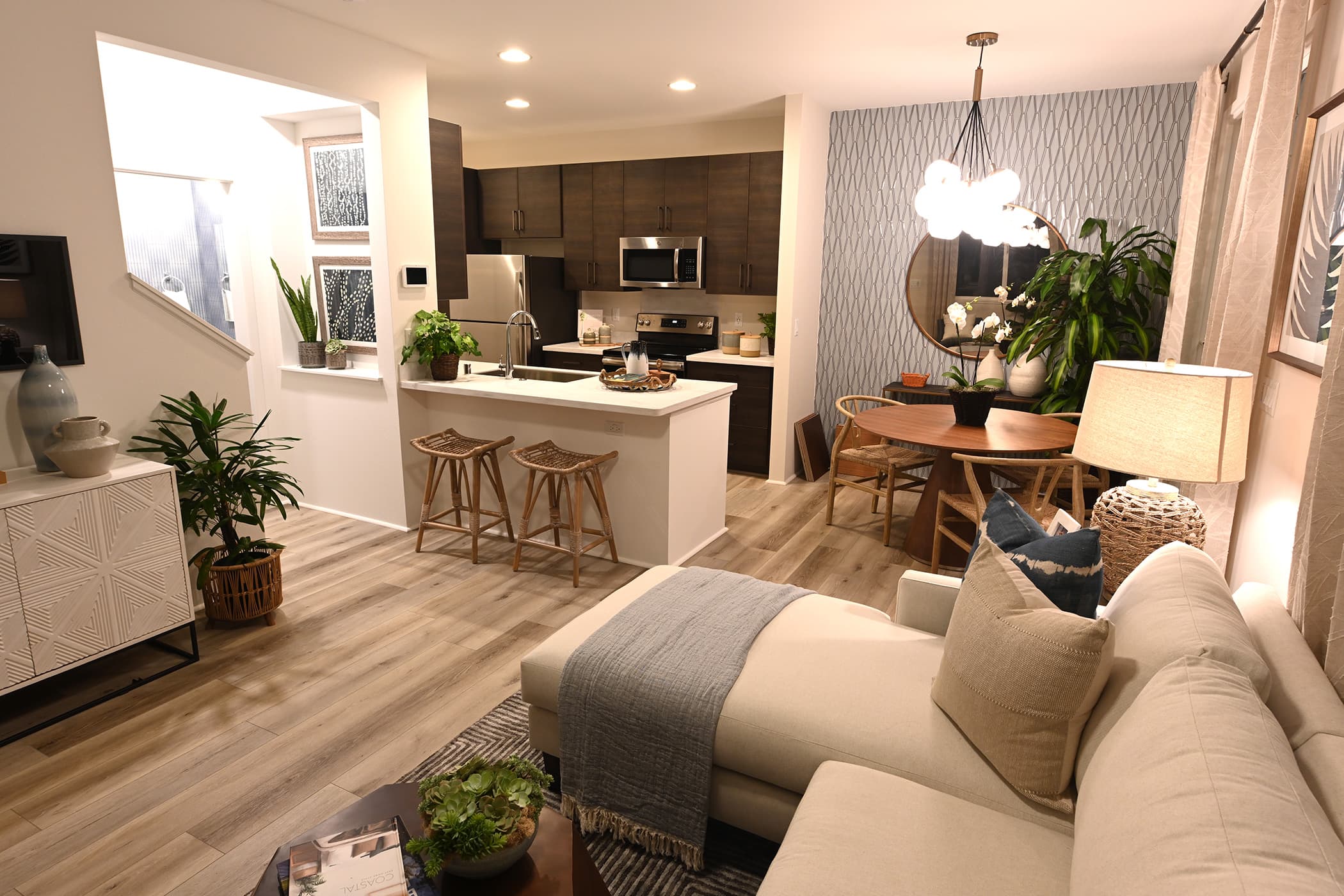 4-Bed, 2.5-Bath
1,194 Sq Ft Total Living Area
463 Sq Ft Garage
79 Sq Ft Covered Lanai 1 (Optional)
56 Sq Ft Covered Lanai 1A (Optional)
Kualoa - Plan 2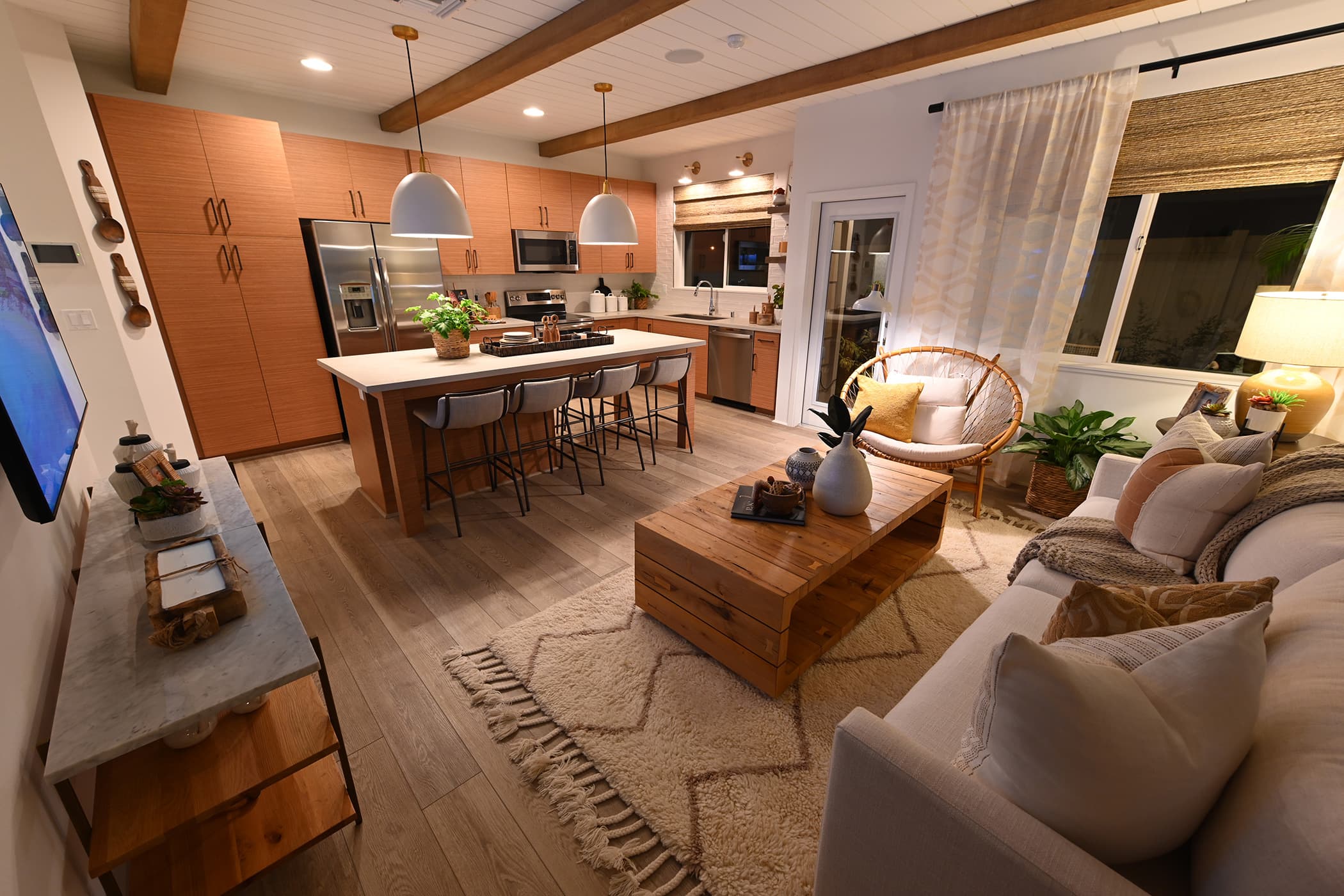 3-Bed, 2.5-Bath
1,214 Sq Ft Total Living Area
443 Sq Ft Garage
87 Sq Ft Covered Lanai 1 (Optional)
62 Sq Ft Covered Lanai 1A (Optional)
No'eau - Plan 3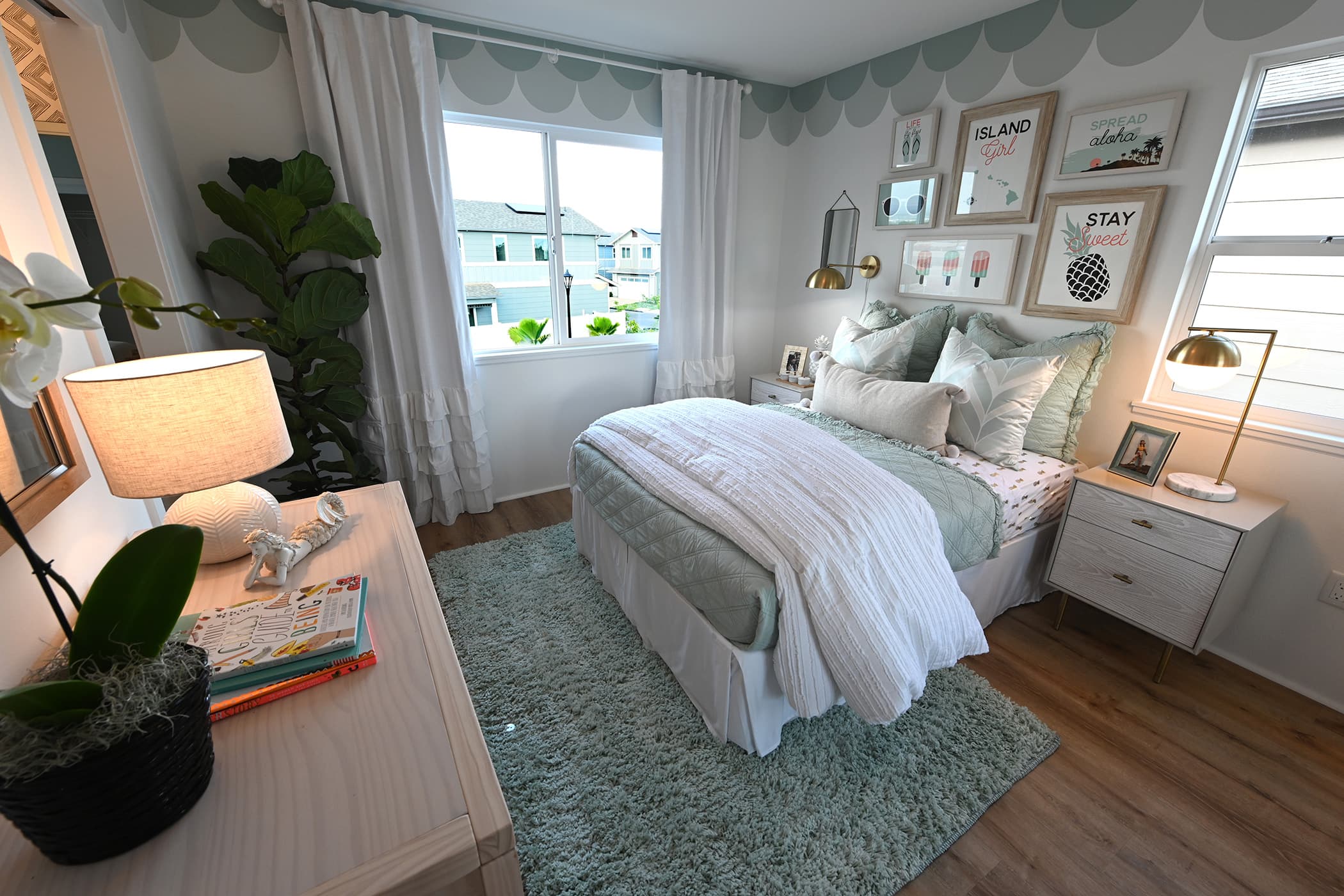 3-Bed, 2.5-Bath
1,231 Sq Ft Total Living Area
425 Sq Ft Garage
79 Sq Ft Covered Lanai 1A (Optional)
56 Sq Ft Covered Lanai 1 (Optional)
Luana - Plan 4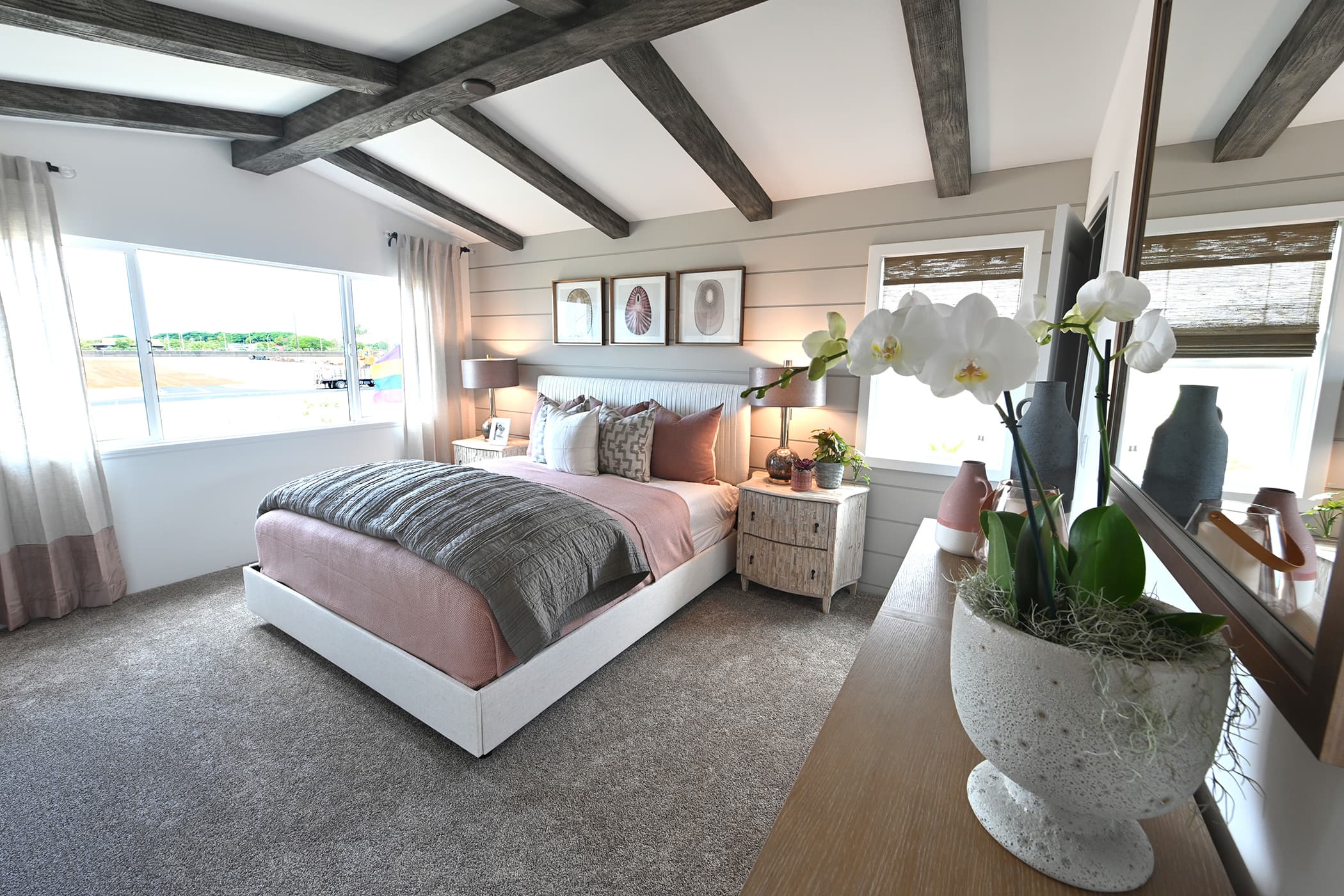 4-Bed, 2.5-Bath
1,259 Sq Ft Total Living Area
428 Sq Ft Garage
43 Sq Ft Covered Lanai
82 Sq Ft Covered Lanai 1 (Optional)
Standard Features
9' Ceilings in living areas
Luxury vinyl plank on the first floor, wall to wall carpeting second floor
Designer cabinetry
Corian kitchen countertops
Stainless Steel kitchen appliances and sinks
Kohr plumbing fixtures
Cable in bedrooms and living areas
USB outlets in bedroom and kitchen areas
Whole home surge suppressor
Gated rear yard vinyl fencing
Raised panel front doors
About Gentry Homes
Gentry Homes was established in 1968 and has been building homes in Hawaii ever since. They boast over 14,000 homes built in master planned communities such as Waipio Gentry and Ewa by Gentry on Oahu. NorthPark is their latest entry in this long line of developments. They offer first time homebuyers a chance to start in a sustainable home at an affordable price.
More Information On NorthPark By Gentry
The properties will be Single Family Condominium homes, and will have an estimated $250 maintenance fee monthly. This fee will cover property insurance, as well as landscaping, roadways, water, sewer, and electric for common areas.
For more information on floor plans, pricing, or anything else, fill out the form below or call at 1-(808) 435-7754. We'll help you learn more and guide you step by step through the buying process.
Request A Consultation For A Home In NorthPark
NorthPark Real Estate Listings
September 24, 2023