Where to Live on Oahu if You Love to Surf
Posted by Scott Startsman on Monday, July 17, 2023 at 5:09:07 AM
By Scott Startsman / July 17, 2023
Comment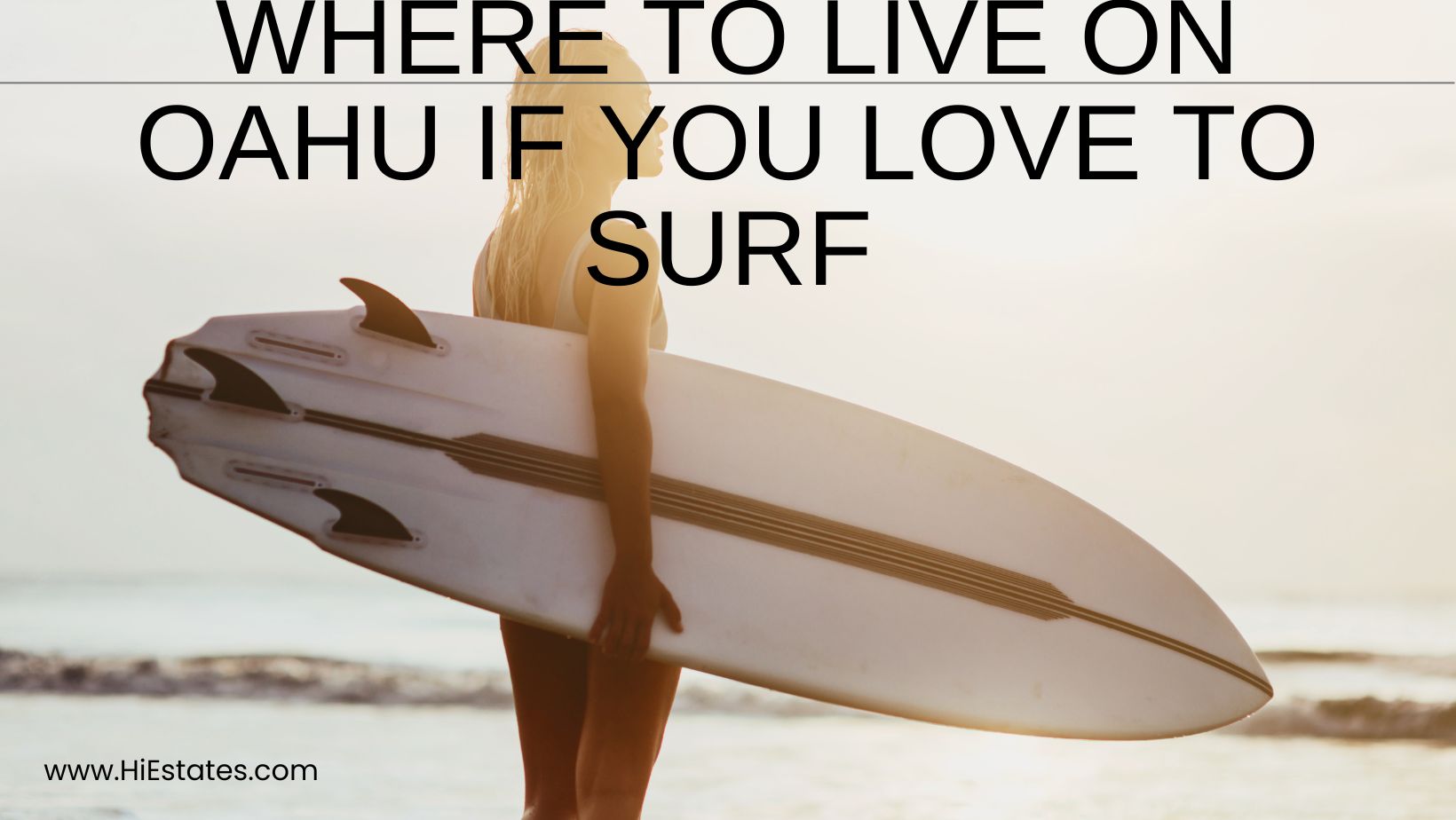 Oahu is renowned for its world-class surf spots and attracts surfers from around the globe for vacations, competitions, and a dream home base. Moving to Hawaii often means the chance to finally take up a hobby you have always been interested in, or spend more time doing the things you already love. Surfing might be your dream pastime for your retirement years, or maybe you just want to adjust your lifestyle to include more time at the beach. If you love to surf and are considering moving to Oahu, contact us any time to learn more about homes for sale in any of these locations.
These are some of the best places to live on Oahu if you want to surf every day.
North Shore
The North Shore of Oahu is a world famous mecca for surfers, particularly during the winter months when massive swells roll in. Famous surf breaks like Pipeline, Sunset Beach, and Waimea Bay are located here. Living on the North Shore allows you to immerse yourself in the surf culture and enjoy consistent waves. Haleiwa is the main town on the North Shore, offering a laid-back vibe, local shops, and dining options.
You will find condos, townhomes, and single family homes available on the North Shore. Everything from luxury properties to affordable condos can be found, whether you are interested in a fee simple or leasehold transaction.
Waikiki
Waikiki is known for its iconic surf breaks, including Queens and Canoes. While it may not offer the same power and size as the North Shore, Waikiki is a great spot for beginners and those looking for a more accessible surf experience.
Living in Waikiki allows you to enjoy the vibrant beach lifestyle, proximity to surf breaks, and easy access to amenities, restaurants, and nightlife. This is a great place to find a low maintenance high rise condo or a townhome, but you will also find beautiful single family homes with close proximity to the beach.
East Side (Windward Coast)
The Windward Coast of Oahu, specifically areas like Kailua and Waimanalo, offers a combination of beautiful beaches and quality surf. Kailua Beach and nearby Lanikai Beach are popular for their clear waters and reliable surf conditions. The East Side provides a more laid-back residential atmosphere with a range of housing options, while still being within reach of Honolulu and its amenities.
South Shore
The South Shore of Oahu, including areas like Waikiki, Ala Moana, and Diamond Head, is another popular region for surfers. While it may not have the same magnitude of waves as the North Shore, the South Shore offers consistent surf year-round and a variety of breaks suitable for all skill levels. Living in this area provides easy access to the surf, as well as the urban amenities of Honolulu.
If you want to live near the beach but still have access to travel, dining, nightlife, or a job in Honolulu, South Shore might be your ideal location.
West Side (Leeward Coast)
The Leeward Coast of Oahu, particularly Makaha, is known for its powerful and challenging waves. Makaha Beach is legendary in the surfing world and is a favorite spot for experienced surfers. The West Side offers a more relaxed and less crowded environment compared to the more touristy areas of the island, perfect if you want to live where you have a bit more space and privacy.
Ready to learn more about buying a home on Oahu? We would love to help you find your ideal property, so contact us any time to get started.