What are the Best Careers for Hawaii?
Posted by Scott Startsman on Wednesday, November 17, 2021 at 12:39 PM
By Scott Startsman / November 17, 2021
Comment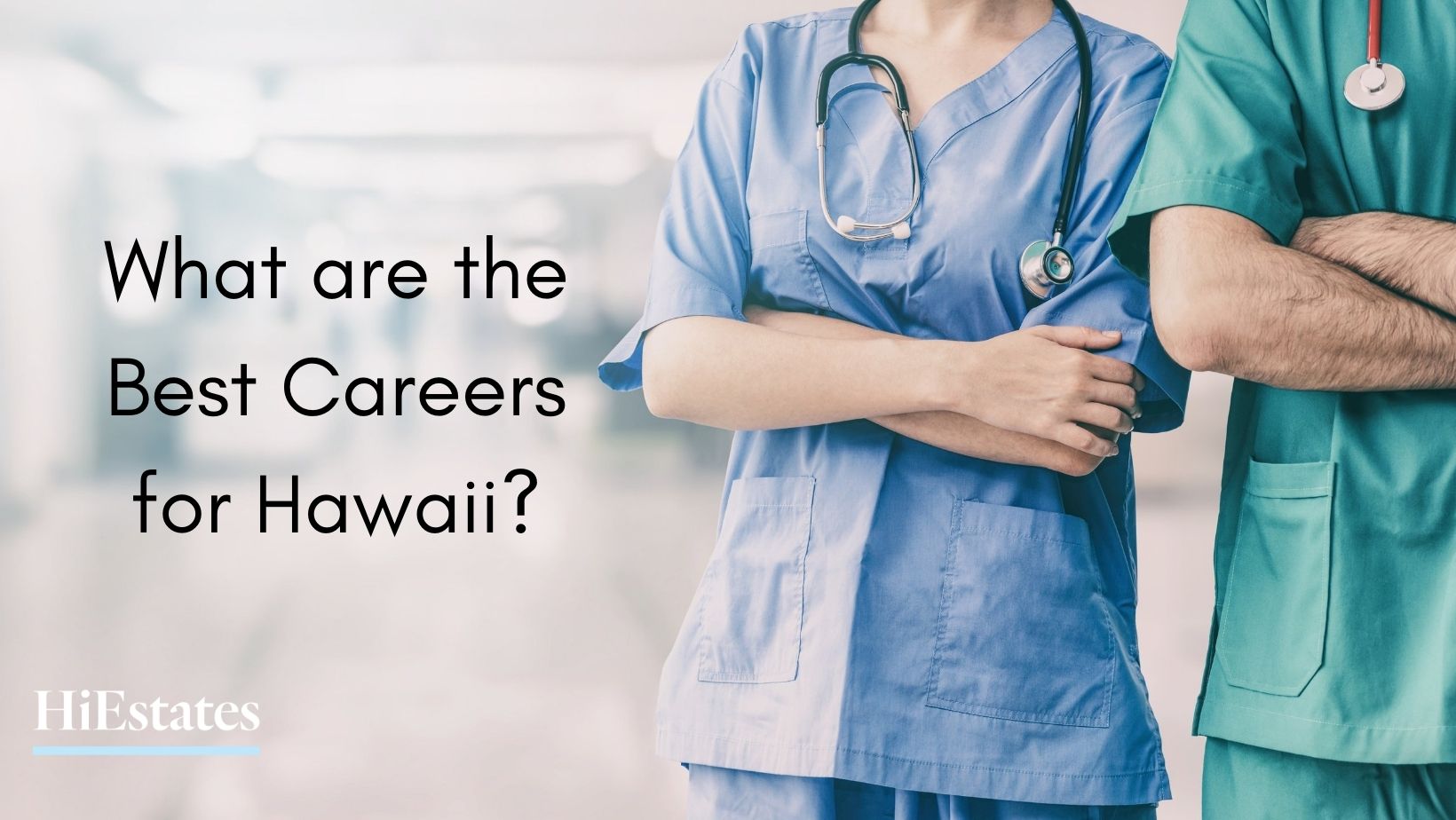 Are you planning to move to Hawaii? Earning a living and your job or career is probably one of the top things to be concerned about when moving. Unless you are retired with boatloads of money, you're probably thinking about a career, moving your job, or even finding a job in Hawaii. While moving to Hawaii can be a fun adventure, sustaining a life there does take money as with any place you relocate to. So, what careers are best suited for Hawaii? What kind of jobs can you get in Hawaii that will sustain a moderately comfortable lifestyle?
Fastest Growing Occupations
The fastest-growing occupations in Hawaii currently are radiologic technologists and technicians. This along with occupational therapy assistants top the list is one of the most popular and affluent types of jobs in the Hawaiian Islands. Others that made the list include veterinarian technologists and technicians, physical therapists, diagnostic medical sonographers, respiratory therapists, and registered nurses. There are currently over 12,000 registered nurse positions with a 19% increase over the last 10 years throughout the Hawaiian Islands. This offers an annual income of about $104,000. Nurse practitioners come in and about $124,000 and Nurse Anesthetist's annual income is about $190,000. Nursing assistants start at about $37,000.
Some of the highest paid jobs in Hawaii as of 2021 include:
Loan servicing specialists with an average salary of $329,000 and entry-level salary of $200,000
VP of Application Development with an annual salary of $251,000
Director of consumer marketing with an average salary of $240,000
Chief Executive Officer and operator with an annual salary of $237,000
Medical safety director with an average salary of $231,000
Risk Management Director with an annual salary of $225,000
And from here it goes into the medical department with physicians assistants, pain management specialists and pediatrics with annual starting incomes of about $169,000 and annual average incomes of $221,000. Family and general practitioners' average salary is about $240,000 with an entry-level salary of $139,000. There are approximately 680 employees in the family in general practitioners with 830 in physicians and surgeons with an average salary of $223,000.
More: What about remote working from home?
While these careers are definitely some of the higher income brackets they are not the most popular job. Because Hawaii is still all tourist-based retail sales workers top the list with over 42,000 jobs and about 6% of the total civilian jobs in the Hawaiian Islands. Followed closely by the food and beverage serving workers which is about 41,000 or 5.7% and construction trade workers at about 4.8% or 34,000.
More: Which states are easier to move to Hawaii from?
Clearly, those in the tech field, medical, and vice president or executive officer positions will make the most and will typically do fairly well throughout the Hawaiian Islands. If you're considering relocating to Hawaii and specifically moving to Oahu, determining your income-specific career or current occupation, contact our office below at any time.
Source: UHCC.Hawaii.EDU - Zippia