What are New Development Projects on Oahu and how do they work?
Posted by Scott Startsman on Friday, June 23, 2023 at 3:00 AM
By Scott Startsman / June 23, 2023
Comment
If you are searching for new construction options on Oahu, considering some of the many new development projects may be a viable option. Oahu is a bustling island with a growing population, and new development projects are frequently underway to meet the demand for housing and commercial properties.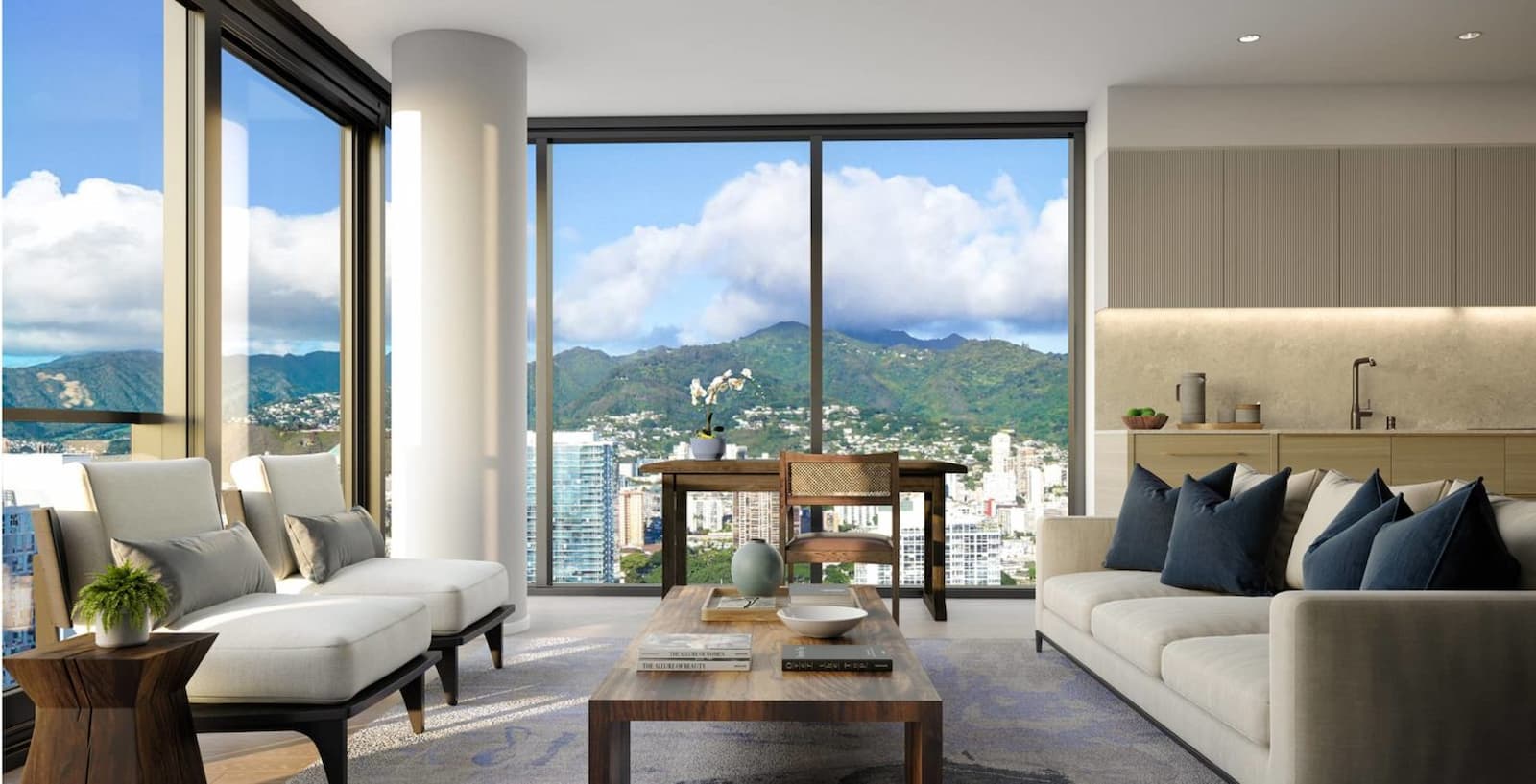 These projects offer a range of new and modern construction options, from high-rise luxury condos to single family homes and townhomes in new neighborhoods. They also offer the opportunity to be part of a growing community, with access to amenities such as new parks, shopping centers, and restaurants.
With careful research and consideration, new development projects on Oahu can provide a fantastic opportunity for those seeking new construction options. Here is what you need to know about the new developments on Oahu and how they work.
Related: New Developments On Oahu
What are New Development projects on Oahu?
New development projects on Oahu are essentially new construction projects offered for sale directly by the developers themselves. There are different types of new developments in Hawaii, including high-rise condominiums, single family homes, and townhouse divisions in master planned communities and smaller single family home developments. The underlying principle remains the same. A developer builds them from scratch and brings them to market for sale to the general public.
Master Planned Communities
These are large, mixed-use residential developments that are made up of single family homes, duplexes, and townhouse options and are typically built by a single developer and offer several different amenities for residents.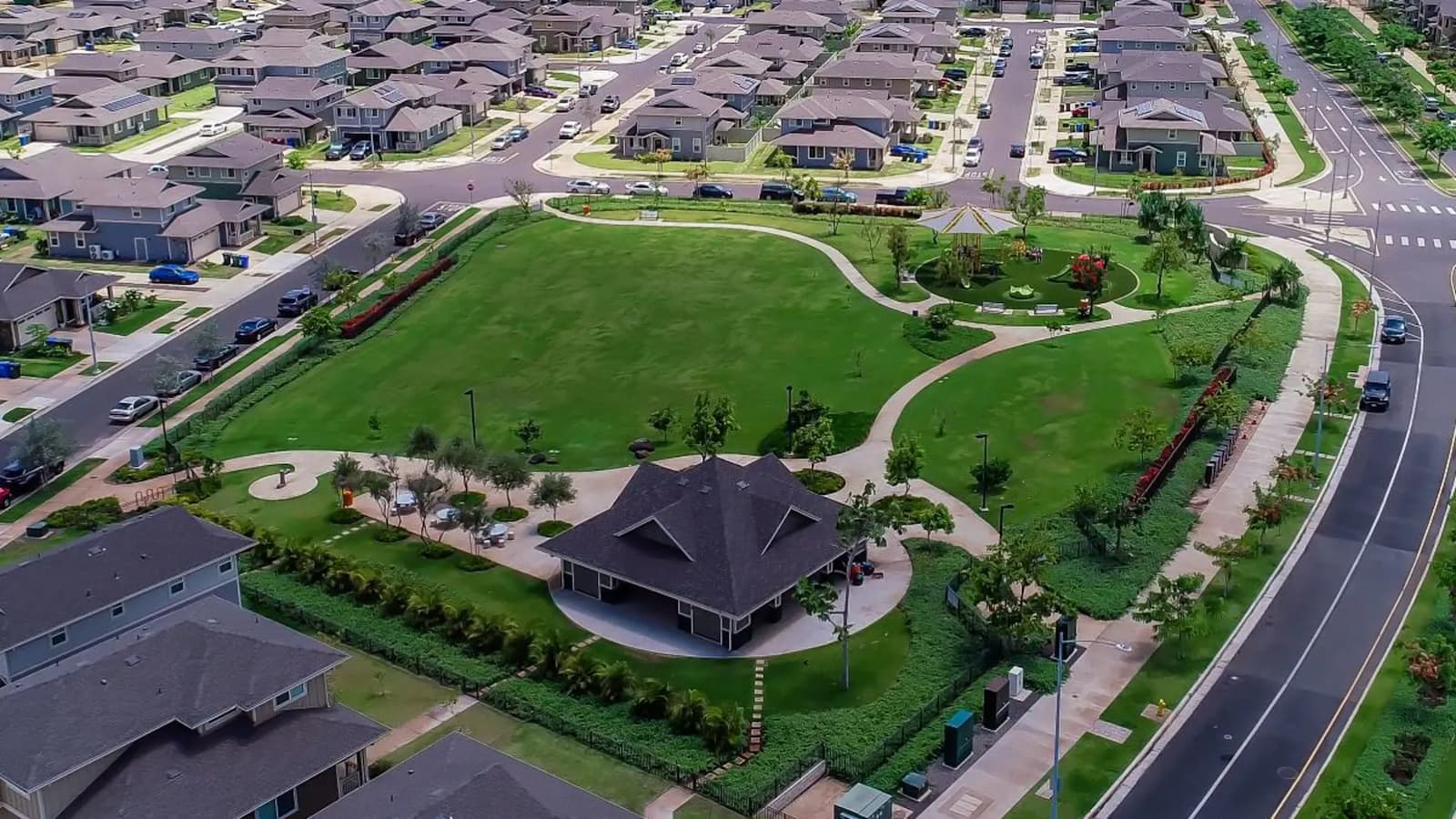 These may include swimming pools, health clubs, tennis courts, parks, restaurants, schools, etc, and could potentially have commercial spaces that have businesses that help support that community. The housing and amenities are planned in such a way as to provide residents with the experience of living in a self-contained small town.
Oahu Condo Developments
These new developments on Oahu are typically located in the urban core of Honolulu and work a bit differently compared to master planned communities. When you're buying into a new condo building, you're effectively getting in on the ground floor, as the developer sells the project before it's built.
The completion is usually 3 - 4 years out from the time they begin selling the units. The developer will share layouts, floor plans, renderings, and other details about the units, the buildings, and the amenities they offer.
Related: The Ward Village Master Plan

Single Family Homes
With most of the townhouses, and single family homes, in most cases, the completion and move-in may be a couple of months to 6 months out. Often you are contracting for sale based on renderings and floor plans, or there may be a model home to tour. You typically do a hard hat tour of the home upon your final inspection period just before closing.
Some developers may potentially offer the ability to select upgrades and finishes. If the completion is six or more months out, you'll have more options to choose from. It usually depends on the developer and how they're running the project and what kind of personalization options are made available to you.
Oahu new development projects are different, what do I need to know?
There are general State of Hawaii guidelines that developers have to follow, such as providing buyers with the right to rescind, but there is flexibility within those guidelines that allow developers the leeway to handle sales in their own way. For example, Ho'opili preferred a lottery system for 7 - 8 homes and townhome releases every month upon completion of construction and let buyers move in once construction was completed, within 3-6 months. On the other hand, the Kalae Ward Village condo tower released 165 unrestricted condo units for sale on a specific date on a first come, first serve basis.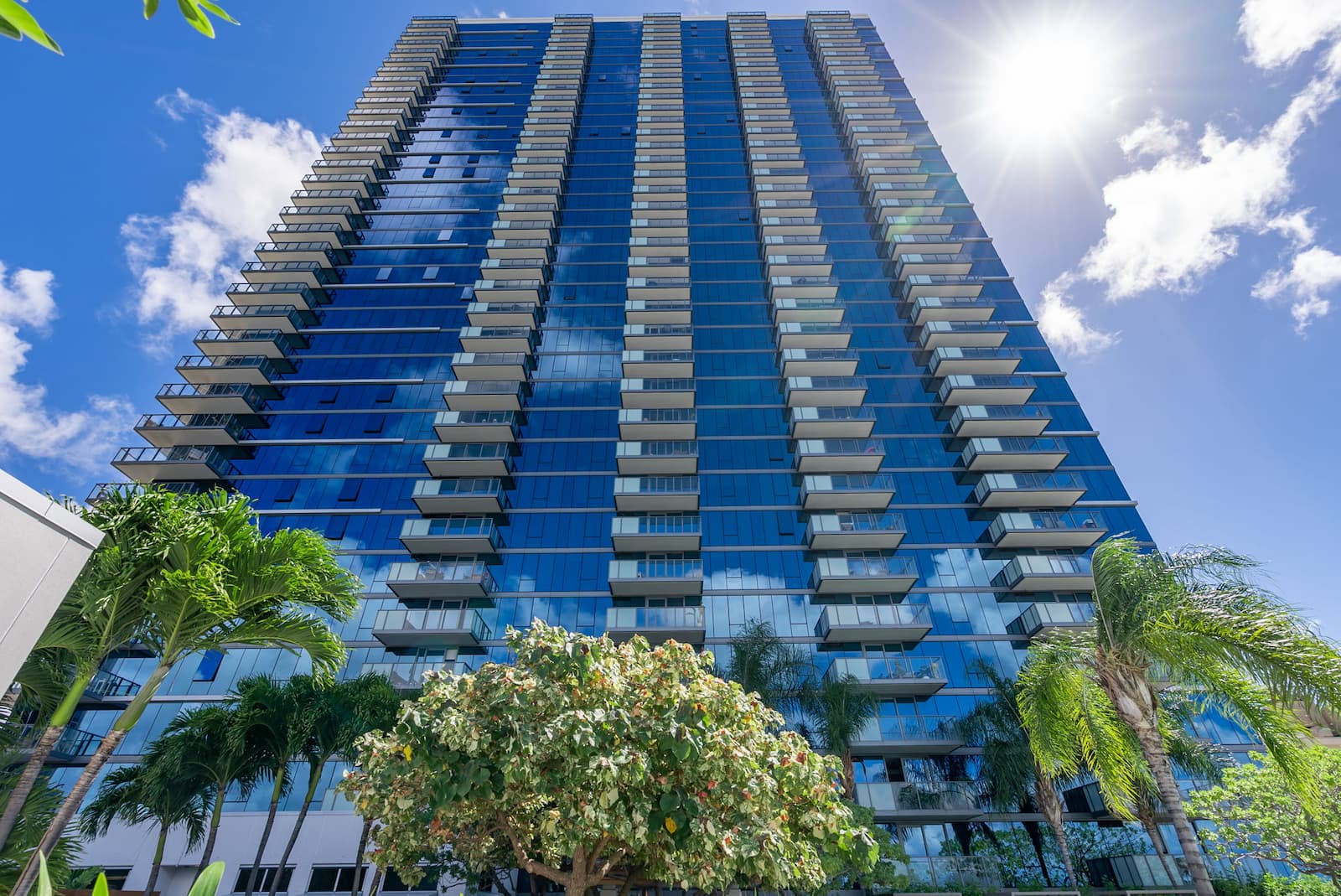 The sale process, building timeframe, payment schedules, etc are all different. No two developments are created and sold the same way. It is vitally important to understand how this works to be prepared and take advantage of it. (Don't worry, this is where we come in to help, just contact us to get started)
Some project units or homes are offered for sale either through a lottery system where interested buyers register their interest and are notified if their name comes up during the lottery selection and they may have a new lottery for every "phase" of homes or condos that are released.
Related: Pros & Cons Of Buying In New Development Projects On Oahu
Other projects may have a waitlist, or simply on a first come, first serve basis. Depending on how the developer is doing it, you can go into contract once they release the information.
Developers all have their own way of doing things. Small developers that are only bringing a few homes on will generally finish those units first and bring them to market, enabling you to contract and get possession fairly quickly. It can feel a bit confusing, particularly for someone who hasn't bought into Oahu new developments before. Having a trusted partner by your side will make it much easier to navigate this maze.
How do Oahu new development projects work?
New development projects are typically under construction and they're bought in the pre-completion stage. As previously mentioned, some homes and townhomes may be ready for move in 3 - 6 months. Some developers may offer completed homes that can be bought immediately and moved in upon the close of the contract.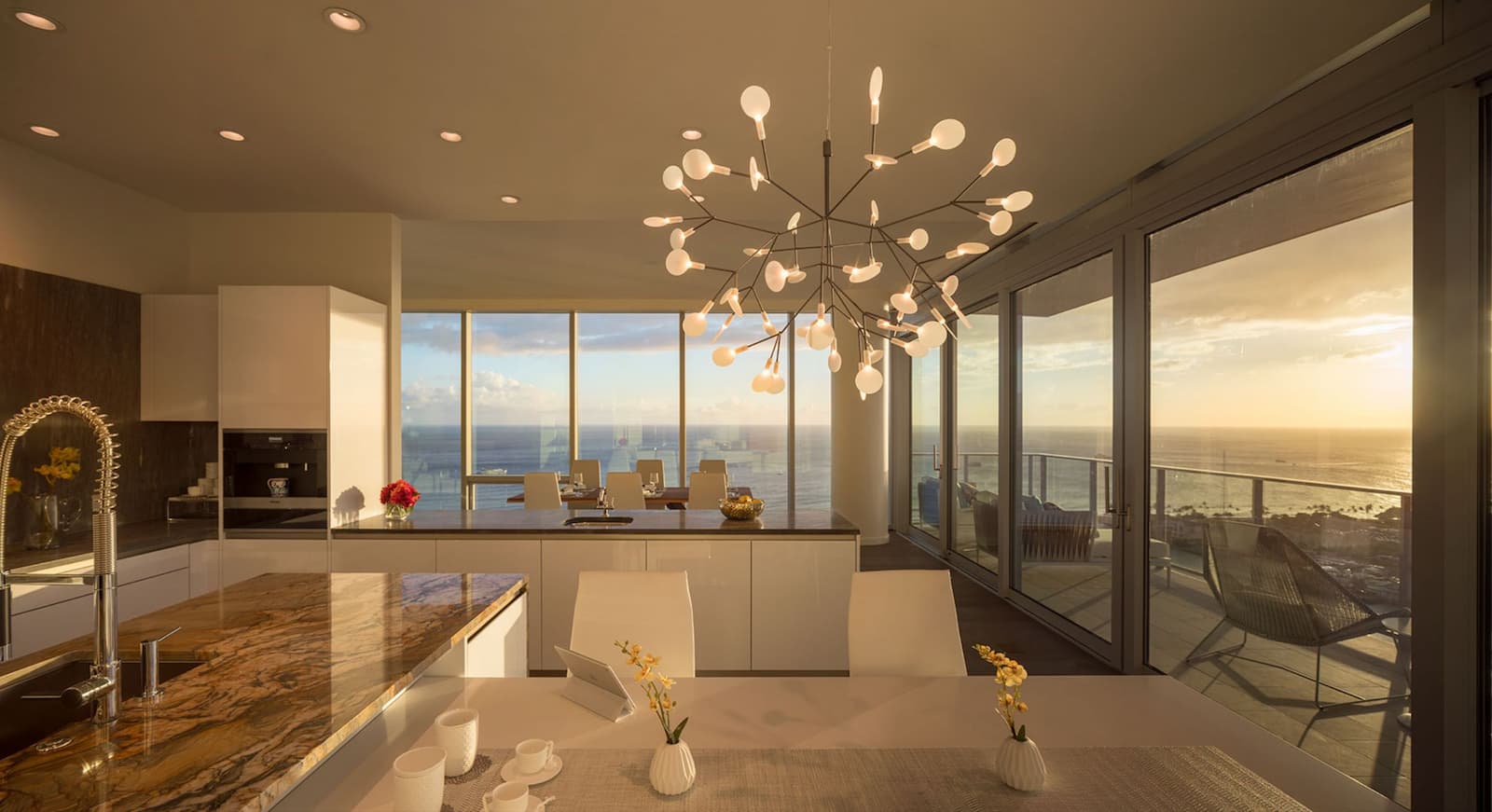 The units in most high-rise condo towers are usually sold before construction begins so you're contracting on a unit 3 or more years in advance. It's not uncommon for some buildings to sell out immediately while others may continue to have units available throughout the construction process. However, the best units typically tend to be available first and developers tend to increase prices during the construction process, incorporating the upside in the price as the building nears completion.
Just remember that the longer you wait, the fewer options you may have and it may cost even more. When you contract before construction begins, you're going to pick a unit based on the renderings and the information provided. Some developers will have a completed show unit to give you an idea of what to expect.
However, there are other considerations that you need to take into account. How would you know what floor height will be the best, which side is the better side to live on, what's the area like, what's going to be around you, what are the pros and cons of that location, etc. It's only with our representation that you can be sure you end up picking the unit that ticks all the boxes for you.
Related: Buying a Luxury House Vs. Luxury Condo
How Does The New Development Sales Process Work?
Each developer handles their sales process differently. The units are typically offered either through a lottery system where interested buyers register their interest and are notified if their name comes up, on a waitlist, or simply on a first come, first serve basis. Depending on how the developer is doing it, you can go into contract once they release the sale information.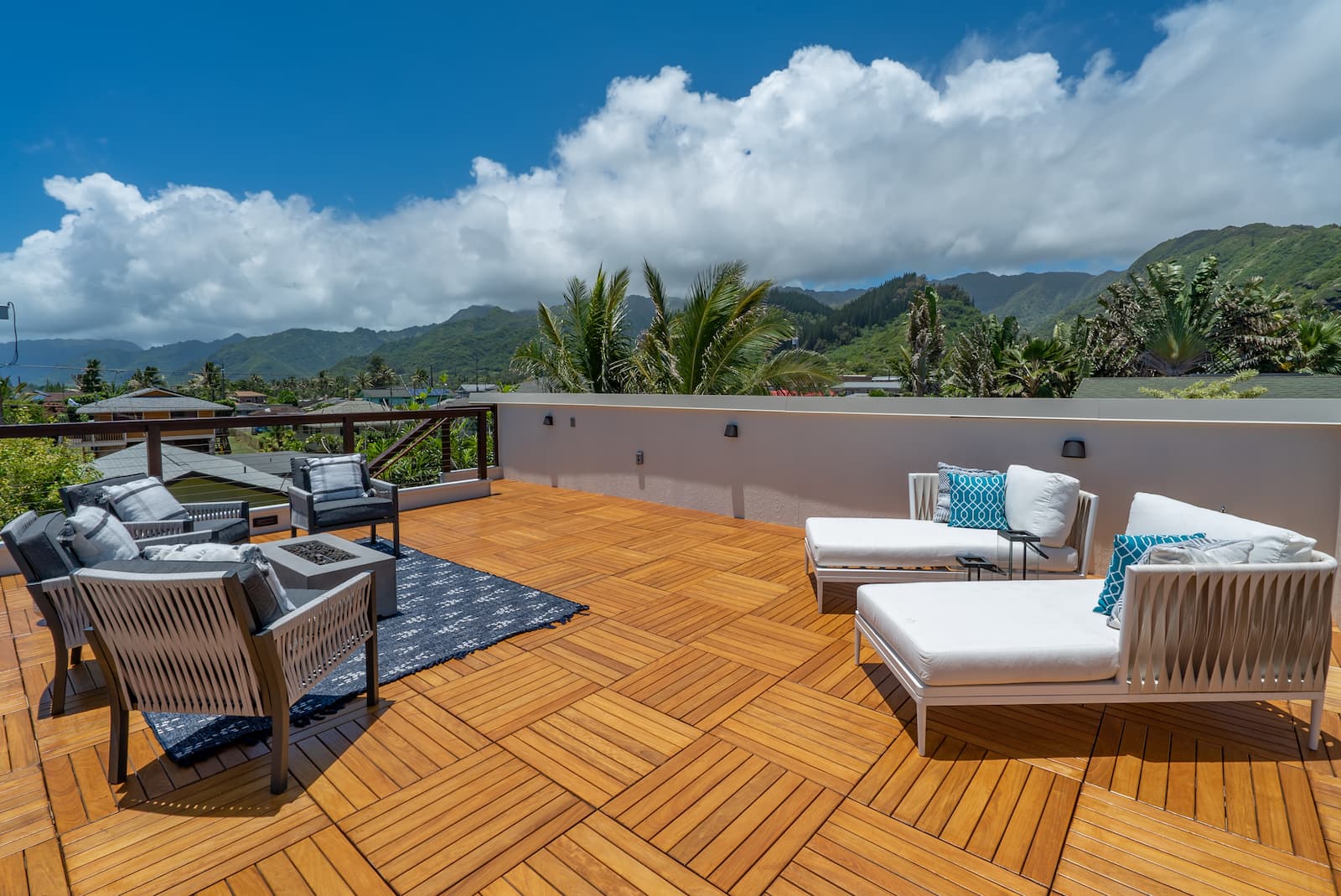 For high-rise condos, you're required to put an initial deposit down at the time of contract but do retain a 30-day right to rescind. Depending on the developer, there may also be an additional deposit to be paid 30 or 120 days after the initial deposit. After some time, they may require you to put some additional amount in. All of this would be highlighted in the payment structure provided to you initially.
New Condo Developers typically don't start constructing the project until they have 70% of the building sold as that's the threshold they need to reach to secure construction financing. Once it begins, expect to wait at least 3 years before you can take possession. This is a critical difference that you need to understand because a new condo development won't work for you if you're looking to do a 1031 exchange or need to move in immediately.
How does financing work?
Financing for new development projects tends to be more complicated compared to standard resale properties. That's why developers usually have special loan options that they've worked out with local lenders or have their own in-house lenders. So you'll either need to have one of the "approved lenders" qualify you or work with the preferred lenders of developers to obtain financing.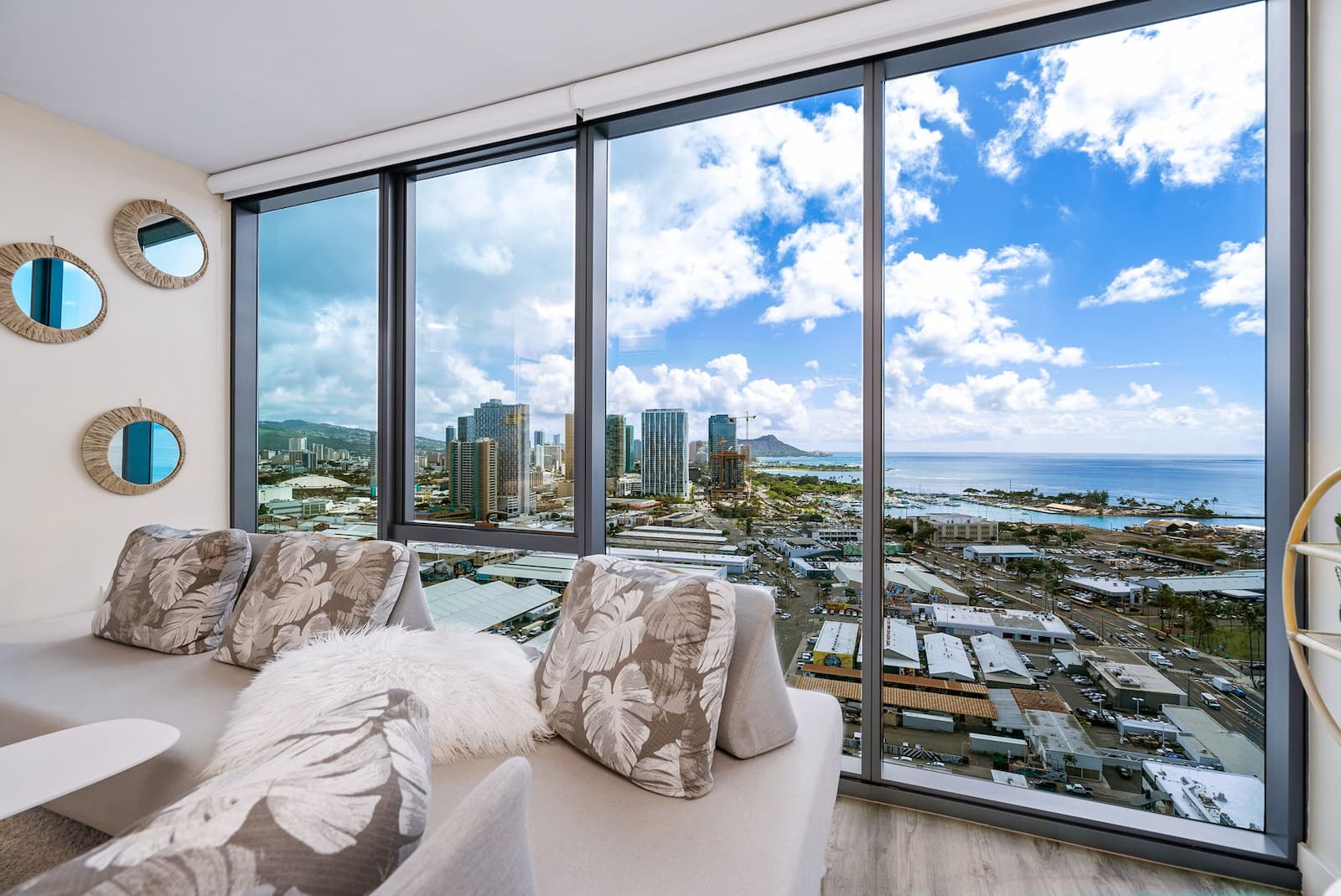 Developers may offer some incentives such as closing cost credits, however, they may also require you to get pre-approved by their preferred lender. For high-rise condo developments, there aren't very many options at this stage since the lender needs to finance something that's not going to be sold for a few years. Developers will share a list of their preferred lenders.
We know which are the good lenders and which are the ones to avoid due to our extensive experience in helping buyers find the right new development project for their needs. We guide you through the entire process so that you're empowered to make the right decision.
Related: Financing for New Development Projects on Oahu
FAQs
1. Affordable Housing Options vs Market Rate Options - What's the difference
Several different affordable housing programs are offered to Hawaii residents through the Hawaii Housing Finance and Development Corporation, Hawaii Community Development Authority, and the Honolulu Department of Planning and Permitting. Units are offered below market rate under these programs to qualifying buyers who meet certain income requirements. Our Honolulu Affordable Housing Guide has all the details.
2. What's the difference between Owner Occupant vs Unrestricted sales
Under the state guidelines, developers are required to offer 50% of a building or a project to owner occupants for 30 days. If all of the units have not been sold by then, they can then be unrestricted and offered to any type of buyer, be it an investor, second home owner, non-owner occupant, an owner occupant.
3. Going to New Development Projects for the first time
It's important to understand that if you go to a new development project on your own the first time then you typically waive your right to buyer representation that is compensated by the developer. It is important to reach out to us to set up that first appointment, especially if you are combining new development options with resale options. The developer sales team works for the developer only. This means if we set up your appointment and go with you then we can represent you, explain the process, and give you the feedback you should know and consider that you may not get from the developer sales team that represents the developer and they typically will compensate your buyer representative. Otherwise, if you go on your own, your buyer representation may cost you out of your pocket.
How do I find out about New Development Projects on Oahu?
If you're looking for new development projects on Oahu, you won't find them on the MLS. This is a common mistake that property buyers make. The listings that you see in the MLS, on websites like Zillow, are typically resale properties. Someone has bought them from the developer, has closed on the property, and has listed them for resale at a higher price. So if you buy it, you're already surrendering a part of the potential upside to the investor.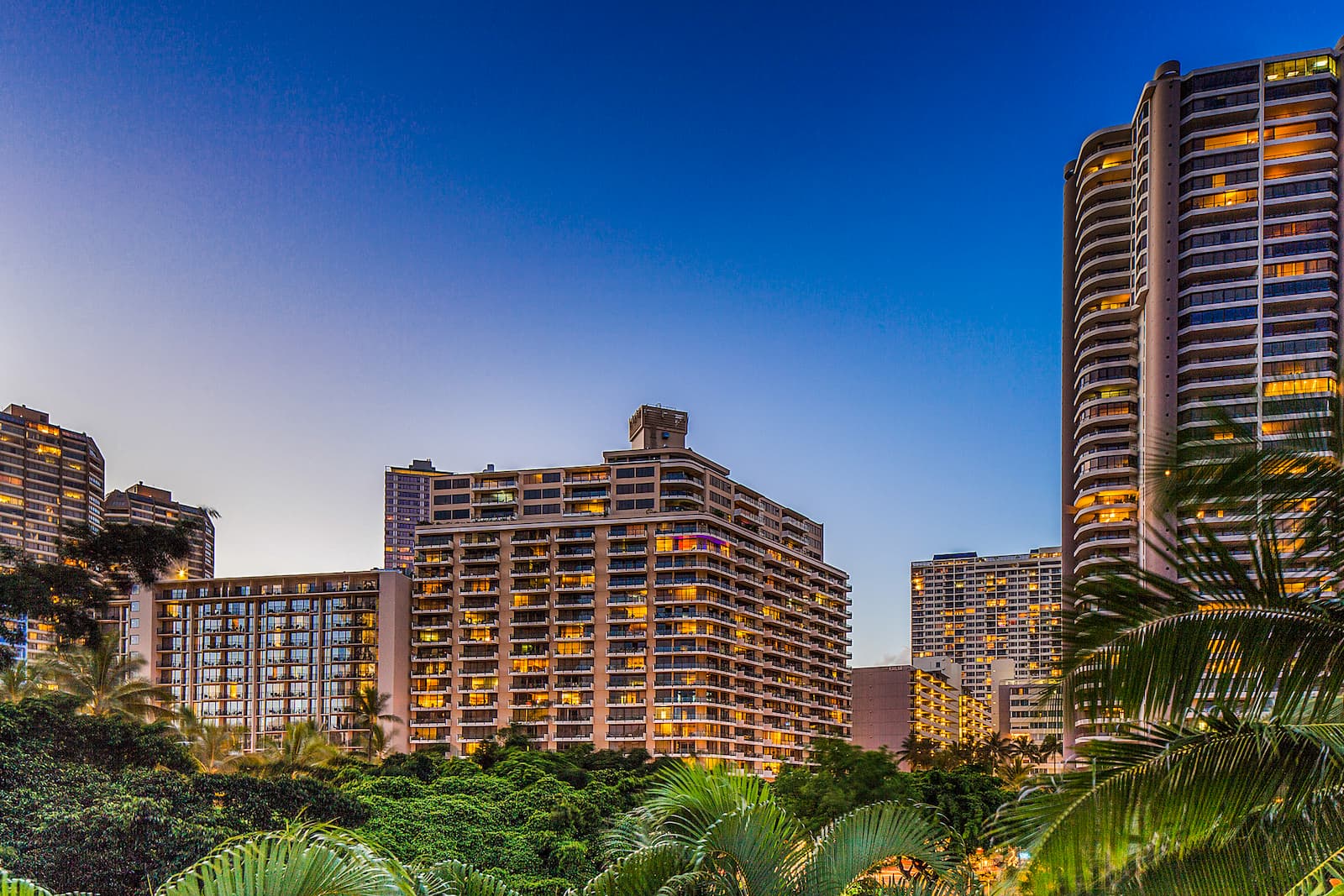 The State of Hawaii has strict rules for how announcements for new projects must be handled to try and make it fair for all, however, again there is flexibility in this and each developer operates differently. For this reason, new developments aren't typically posted for sale in the MLS so the general public can't find them on the online real estate websites. Most developers will sell them separately from the MLS and since they're not in the places where you're searching, you wouldn't know where to find them.
There's no central location for finding new developments in Hawaii because each developer creates and markets these projects on their own. There's no way for the general public to know what's coming down the pipeline or what new projects they can invest in immediately.
This is where we come in. We have brought together all the new development projects in one location on our website for your benefit. We post the information that we're allowed to share publicly on our website so it's all easily accessible for you and provides additional context about the project and the neighborhood to help buyers like yourself make informed decisions. You can search for all the new development projects on our website here.
Related: New Developments On Oahu
Contact Us About A New Development Consultation
Interested in a new development project on Oahu or want to learn more about which new development project or area is best for your lifestyle or needs? We specialize in new developments and provide a complete concierge service for buying new development projects. We know and understand all the projects available and coming up.
The first step is to reach out at 1-(808) 435-7754 or fill out the form below to request a consultation and we'll get back to you as quickly as we can. We have decades of experience assisting with buying in new development projects - and we love putting that experience to work helping people get settled in their perfect Oahu home.