What Are Homes Like in Hawaii?
Posted by Scott Startsman on Saturday, May 7, 2022 at 4:33 PM
By Scott Startsman / May 7, 2022
Comment
Hawaii homes are as unique as the island state is itself. From our moderate year round temperatures to our high cost of living and our humble cultural roots, these factors all play a part in making Hawaii homes special.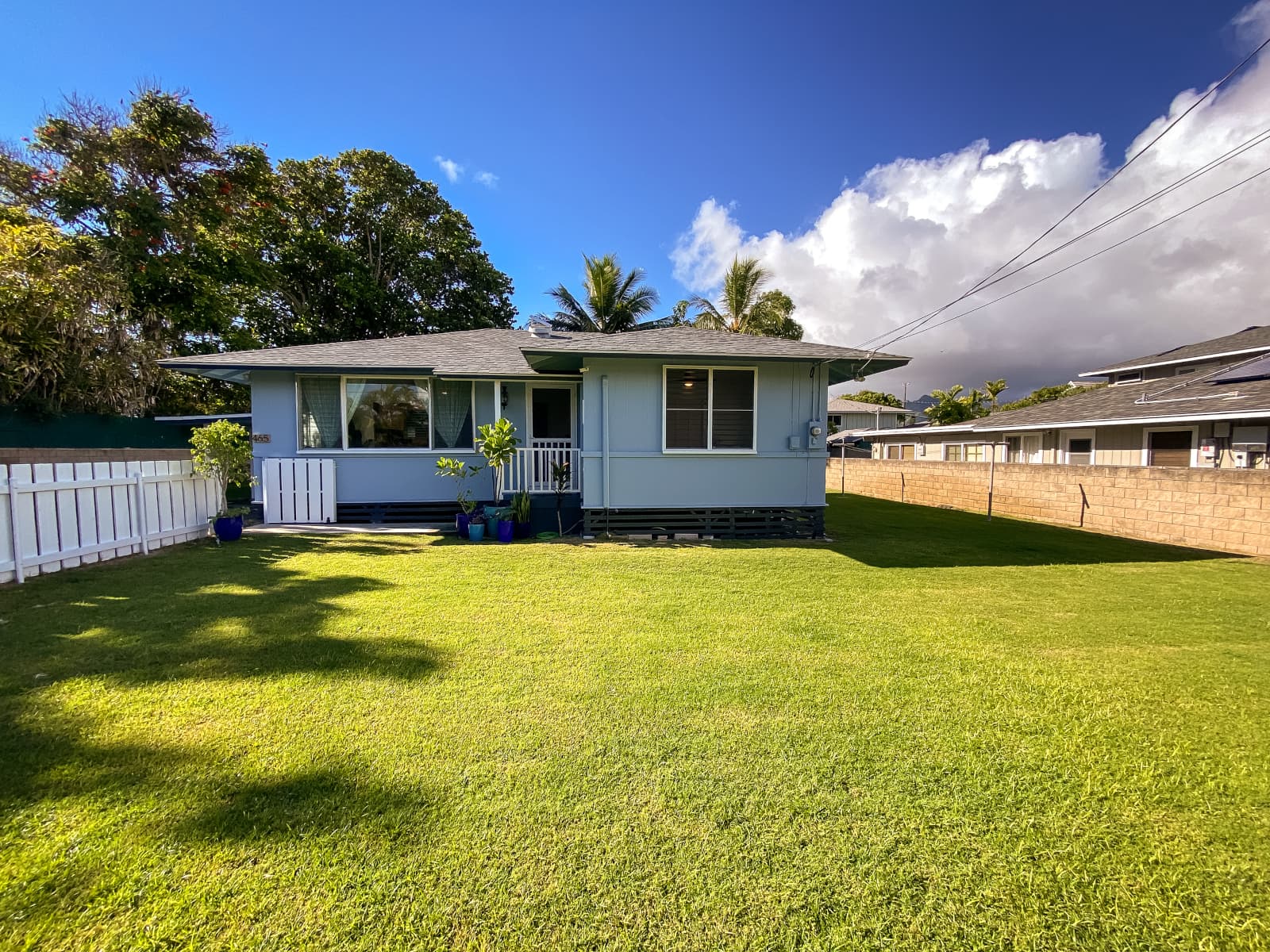 Most of the State's population base is here on Oahu, also called the gathering place. We see a variety of things that make Hawaii homes different from mainland homes. Though you will find every type of home that you see on the mainland, I thought I'd help put together a few things you will find with Hawaii homes, reasons why living in the islands is unique and what to expect when you start looking to buy a Hawaii home.
History of Housing Development On Oahu
To fully understand why Oahu homes are the way they are, you first have to understand a little bit about Hawaii's history.
Hawaii officially became a state in 1959. In doing so, Hawaii became a safe place to invest and Oahu experienced a significant boom in housing development following statehood in the 1960's and 1970's. In fact, during that time, there were 14,000 new housing units (homes and condos) created each year on average. Compare that to today, where we have around 4,000 new housing units created each year, that's quite a boom time!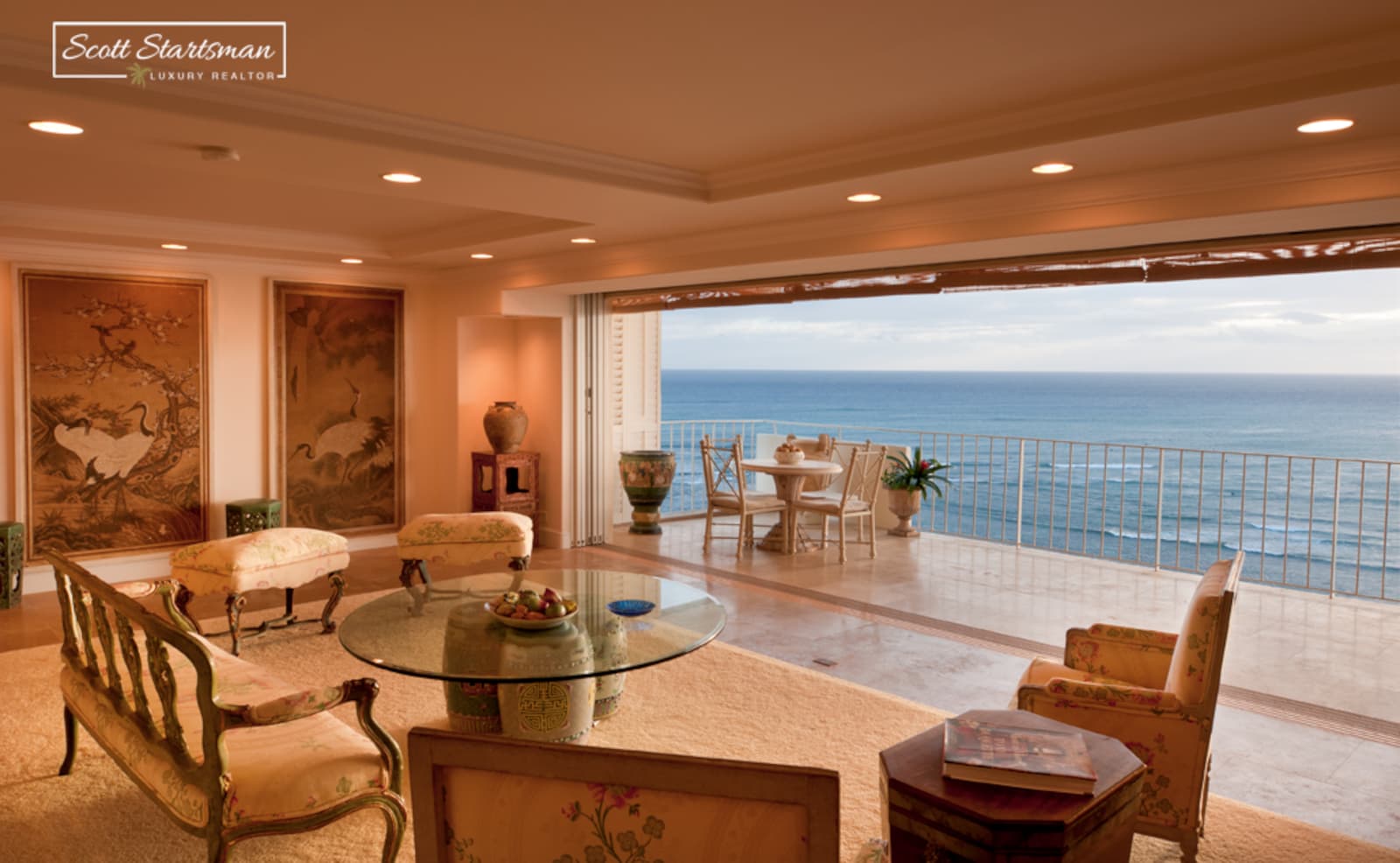 Oahu was also developed from Waikiki and Honolulu outward, so the further out from the city center you go, generally speaking, the newer the homes will get. Add into the fact that we are an island with limited land, our lots tend to be smaller and the high cost of living here in Hawaii means most people don't tear down their homes and rebuild new. They renovate or add on to existing homes. That brings us to the uniqueness you will find in many Hawaii homes.
How Are Hawaii Homes Different From Mainland Homes?
Hawaiian architecture nowadays is generally defined by an eclectic mix of western and Asian elements. This coalition has resulted in distinct features that set its residences apart from those on the mainland.
Older Hawaii Homes Used Single-Wall Design
Many of the older homes in Hawaii are single-walled. Though this type of home is not allowed to be built now, single-wall houses were the most frequent in Hawaii development until the mid-1970s.
Because of Hawaii's climate (moderate temperatures all year round), single-wall construction became the home of choice. This is due to its cost effectiveness - with our warm moderate temperatures, you don't need wall insulation to keep out the cold or extreme heat. I know, it sounds a bit strange coming from standard double wall construction. Here, homes naturally heat and cool with Hawaii's weather.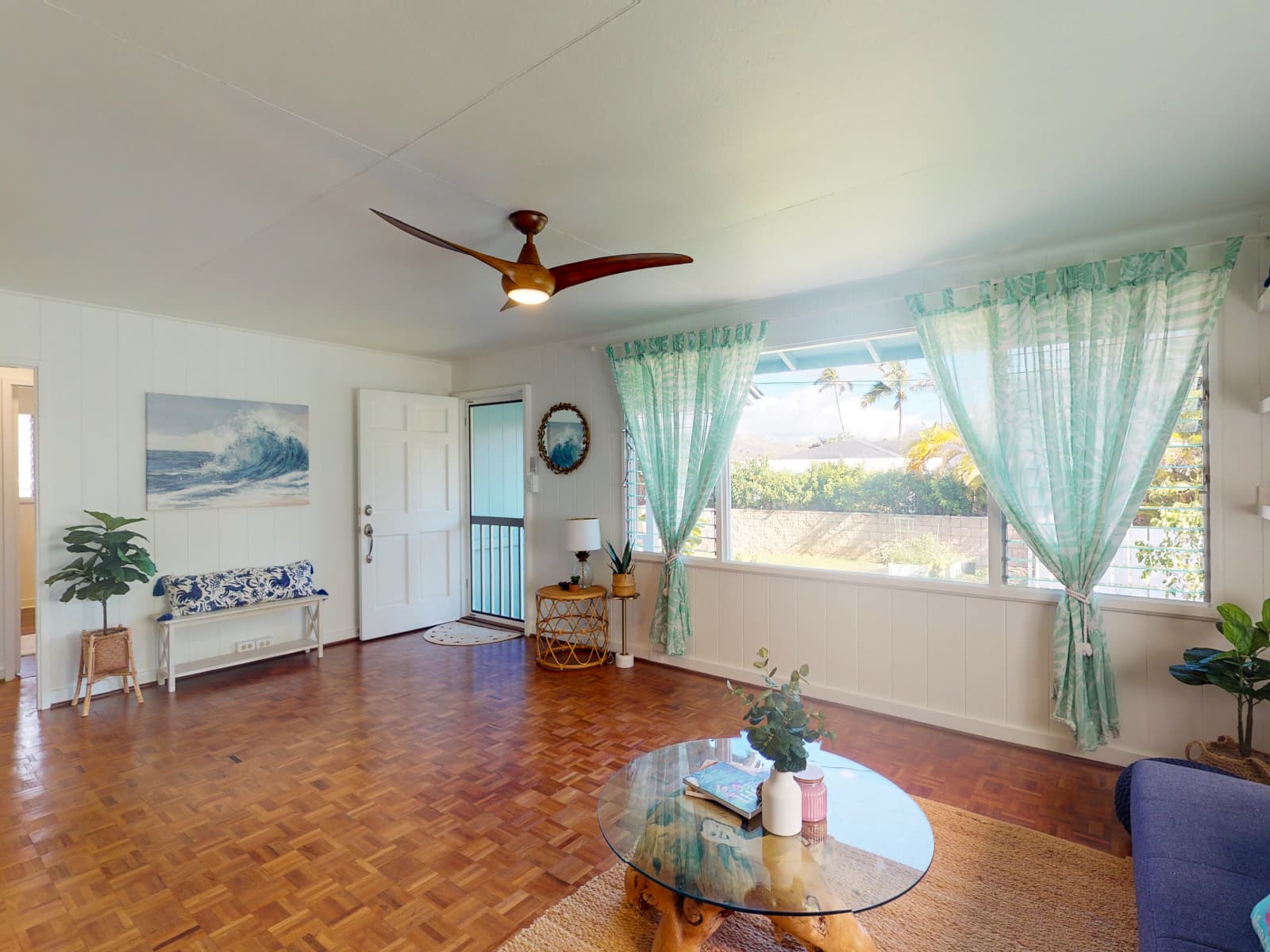 Since Hawaii has a high cost of living, most people don't tear down the older homes but renovate them or add on instead. A lot of the inventory of homes that were built during the 1960's and 1970's boom time are still around and you will see them in the marketplace for sale.
Exterior walls of single-wall dwellings are composed of redwood tongue and groove boards. To build the wall, these boards are vertically connected and these walls serve as both the external and internal surfaces of the house after they are built.
A single wall home's electrical wiring is routed on the inside surface of the walls and concealed by wood molding trim. These homes tended to use sugar cane ceilings which insulate the heat trapped in the roof.
Furthermore, many single-wall dwellings were not constructed on concrete slabs but rather on stilts above ground level, called post and pier. The windows were normally jalousie louver type, which, when fully opened, delivered 100% ventilation and lend itself to a house that breaths.
Hawaii Building Materials Are Different From Mainland Materials
Most of the materials used for building homes on the mainland have to be shipped across the pacific, which adds to the cost of building here in Hawaii.
Until the recent addition of big box stores like Home Depot and Lowe's, building products were significantly more expensive due to our remote location. That has changed recently but it still has meant that it is uncommon for homes to be torn down or built from scratch. You are more likely to see a renovated property on the market than get a brand new home, except for in our luxury neighborhoods.
Some of the building materials unique to older Hawaiian homes include:
Jalousie Windows
Due to their ventilation, jalousie windows have been popular in Hawaii for the longest time. These windows provide optimum ventilation at an inexpensive price, thanks to the trade winds and pleasant climate our islands have to offer. Because of the wood's inherent resistance to rain, residents originally built these windows entirely of wood, and the blades had to be changed routinely.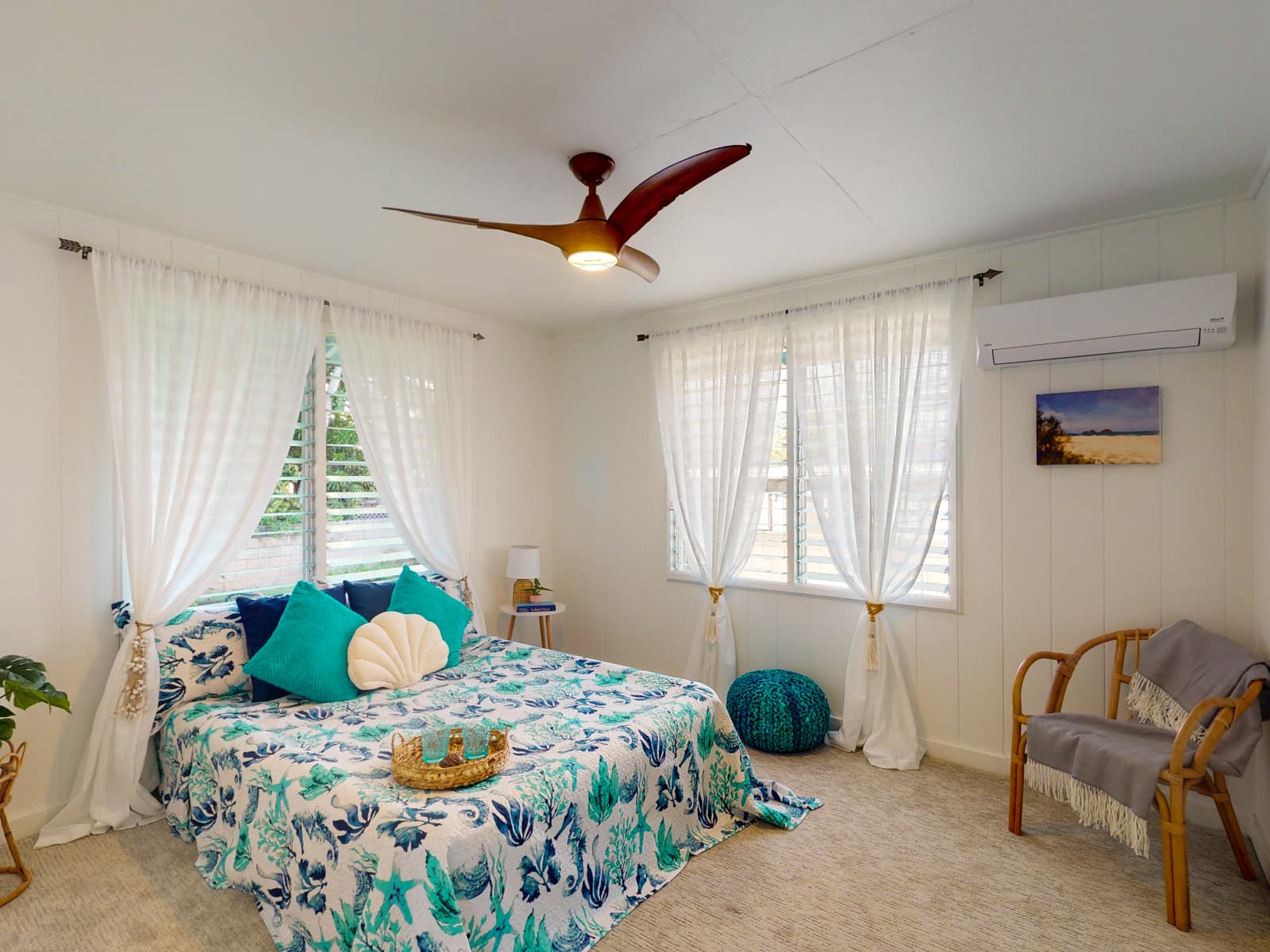 Modern jalousie window slats are rarely made of wood instead of glass or vinyl, which require less frequent replacement. As opposed to glass hanging and sliding glass windows, Jalousie windows are simple to maintain, inexpensive to repair, and provide excellent ventilation.
Canec
Canec (sometimes called caneboard, pinboard, or softboard) is a low-density fibreboard panel manufactured from sugar cane fibers. It was simple to use, lightweight, and long-lasting. It is regarded as a sustainable building material because of its low environmental impact. It can be left unfinished or painted.
Redwood
Redwood is a high-end construction material that is surprisingly inexpensive. A special chemical within its pores makes it resistant to the elements, insects, and decomposition. Redwood will survive significantly longer than any other wood variant when exposed to the outdoors. It's suitable for practically any outdoor use, but one may also use it indoors.
Hawaii Homes Offer Simpler Living
With Hawaii homes, larger isn't necessarily better. While having more space in your home may be the norm on the mainland, there's a case to be made for the Islands' humble homes and the comfort they bring.
We live in an island state, which means we are limited in land. So our homes can only be so big to begin with and our smaller lot sizes will restrict how big our homes can be. Hawaiian property sizes are usually smaller than what you'd see on the mainland and the older homes were built in the 750-1500 sq ft range. This compels you to live with less, thereby simplifying your life.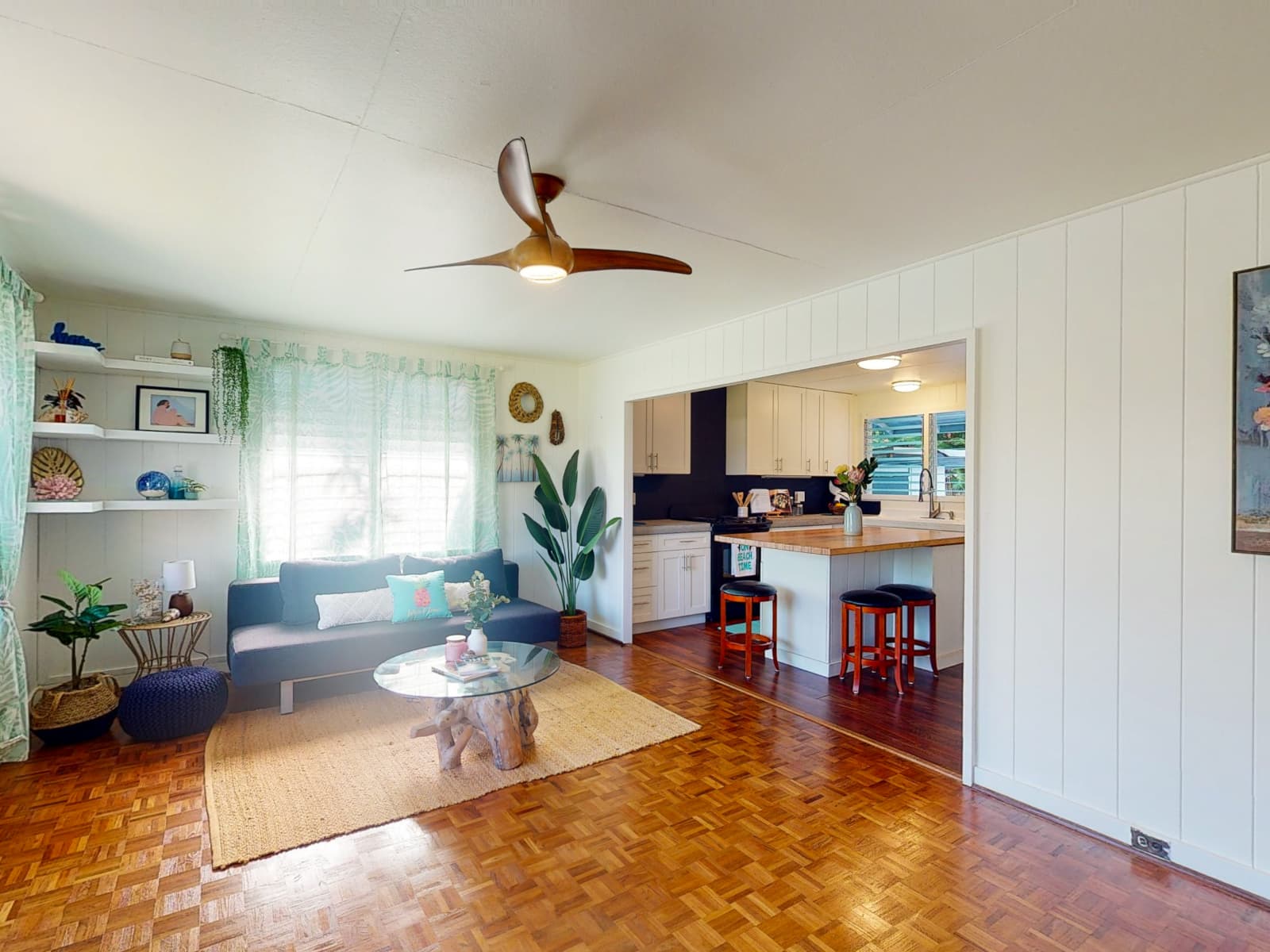 With Hawaii homes being smaller in size on average than mainland homes, this naturally means the room sizes are smaller, so if you are planning on bringing your bulky mainland furniture with you, you may want to think twice about that. Not only are our homes and rooms smaller but the type of furniture you have for the climate you live in on the mainland will be different, so your furniture may not fit here and it may appear out of place from a certain style or material if it does fit. Believe it or not, I have actually had people trying to buy a home to fit their furniture.
One of the nice things about living in smaller spaces is that you collect and store less stuff. The limited space forces you to keep only what is truly important and you end up not spending as much on lots of little nicnacs that you rarely use.
Hawaii Homes Integrate The Outdoors
Because Hawaii's weather is amazing, with cool island breezes and moderate temperatures all year round, and because our homes are smaller to begin with, we embrace the outdoors and outdoor living. What better way to enjoy Hawaii than to carry your home and lifestyle from your living room directly to the outdoors where you can sit and relax with family and entertain while enjoying majestic views, warm weather and swaying palm trees.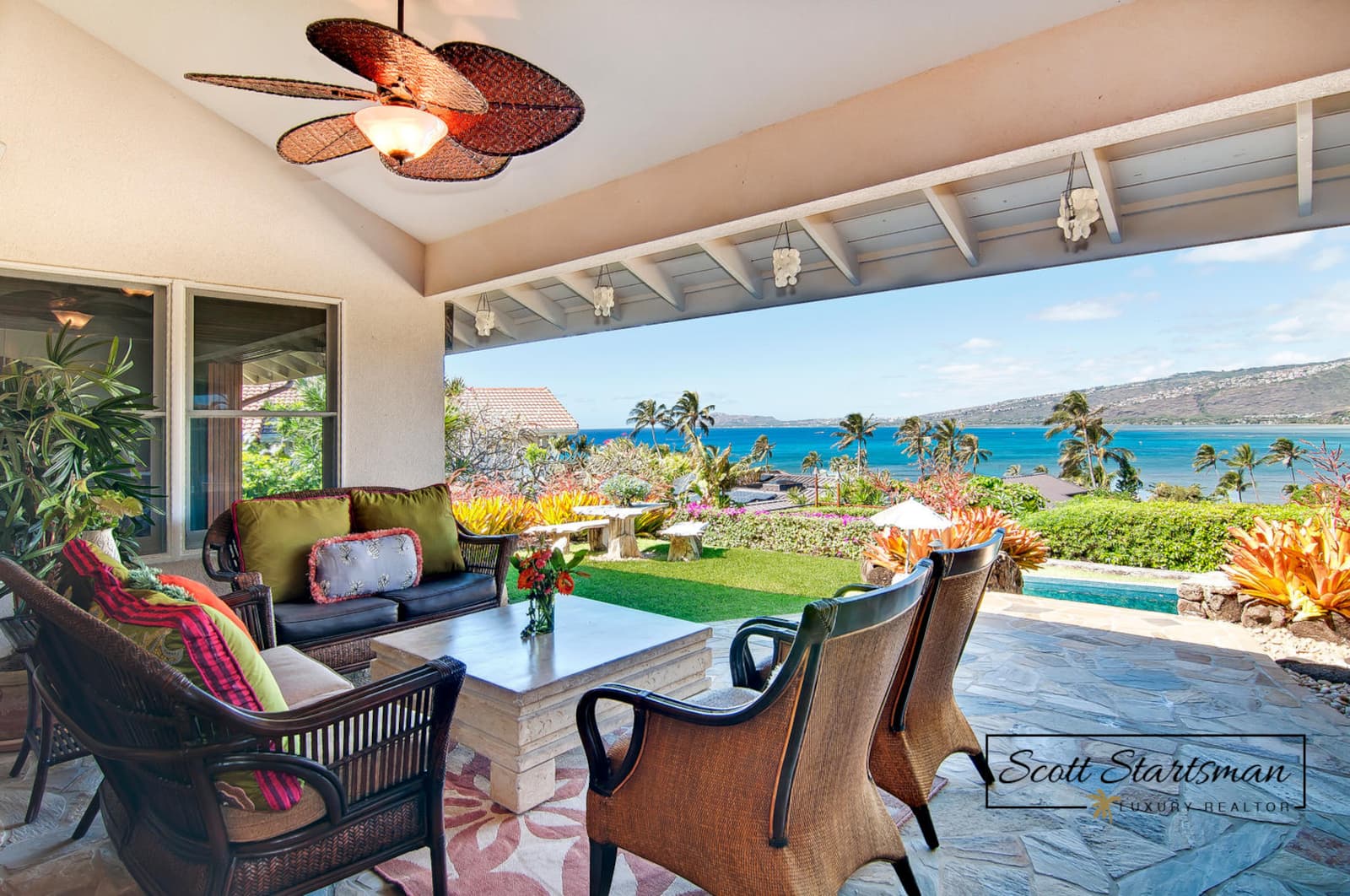 Since Hawaii has such nice weather all year, builders and homeowners can blend design features with interior and exterior spaces. Although interior space may be limited, locals can make their lānai (Hawaiian for porch or veranda) an additional room or living space.
On the mainland, a lānai is solely used as an outside place; however, in the Islands, the combination of interior décor with these external "rooms" complements the pure air and sunshine of Hawai'i. We often will see large sliding glass doors that "pocket" into the side wall that carry your interior space directly to a large outdoor living space. This allows for homes to not only feel larger but it brings the outdoor elements indoors. Large open sliders help bring light and island breezes indoors. We also see this in the abundance of windows that are often left open 24/7 and with passthrough windows in kitchens to an outdoor entertaining space that helps connect the kitchen to the outdoors. I've even seen master bathrooms that have a door to an enclosed outdoor shower for true indoor-outdoor living.
Hawaii Homes Are In Hawaii!
The most obvious yet significant benefit of having a property in Hawaii is being able to call the islands home. When you relocate to Hawaii, you'll have the option of living on one of six major populated islands: the Big Island, Oahu, Lanai, Maui, Kauai, and Molokai. Whichever you choose, you'll have easy access to explore the personality of each Island via regular inter-island flights.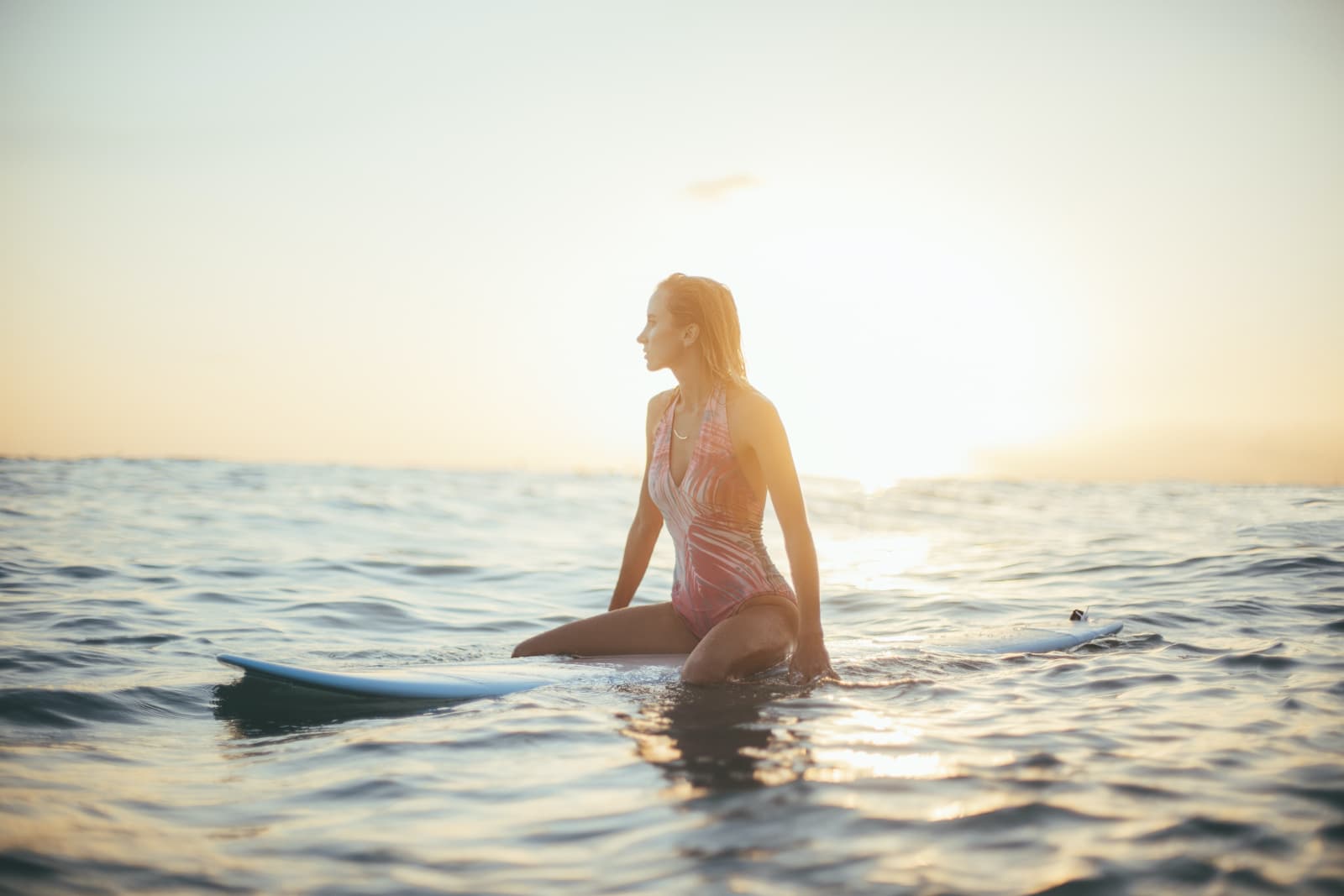 We all know that Hawaii is a watersports paradise, with many activities centered on the water. These include:
Snorkeling
Snorkeling is, without a doubt, the most popular water sport among tourists visiting Hawai'i. It's a healthy, energetic, and thrilling way to get up and personal with the underwater environment, and you don't have to be an expert to attempt it as long as the conditions are calm.
Surfing
All Hawaiian islands have a surf culture and numerous surf breaks. Every year, millions of people go to Waikiki Beach with the hopes of becoming the first person to stand up on a surfboard.
Scuba diving
You can spot tropical fish, turtles, octopus, dolphins, sharks, and other marine life while scuba diving Hawaii's reefs. However, don't anticipate seeing the same vibrant coral as you would in the Caribbean or Southeast Asia reefs. Hawaiian reefs are often dark brown and light beige in tone, with primarily subdued colors, even when they are thriving.
Kayaking
Kayaking is a popular pastime due to its ease of access and low cost. They are generally inexpensive to rent and only require basic skills to operate. Kayaking around Hawai'i is a fantastic way to see the sights. There's always a fantastic mix of shallow reefs, serene water, rollicking waves, and off-shore islands to see.
How Much Do Homes Cost In Hawaii?
Hawaii has long been an attractive option of residence. But it's unlikely that this yearning has ever been more acute as it is now. Midway into 2020 up to the first half of 2021, luxury sales volume in Hawaii increased at a breakneck speed. The coronavirus pandemic made people realize that they can more easily work remotely. They also discovered that if they must return to the workplace, they are only a five-and-a-half-hour plane flight away from paradise.
Find Your Hawaii Home
There are so many benefits of moving to Hawaii, but finding the perfect home might be challenging. Browse through HiEstates listings to discover the right home at the right budget for you. When you are ready to discuss your Oahu real estate needs, contact Scott Startsman…