Unexpected Benefits of Downsizing in Hawaii
Posted by Scott Startsman on Monday, January 30, 2023 at 8:54:43 AM
By Scott Startsman / January 30, 2023
Comment
For many people making the move from the mainland to Hawaii, downsizing quickly becomes a necessity to make the numbers work. As you contemplate a relocation to the islands, keep in mind that downsizing to fit your budget does not have to mean giving up on having a home you love.
Many people who downsize to live in Hawaii find that there are plenty of unexpected benefits of downsizing, beyond the financial upsides.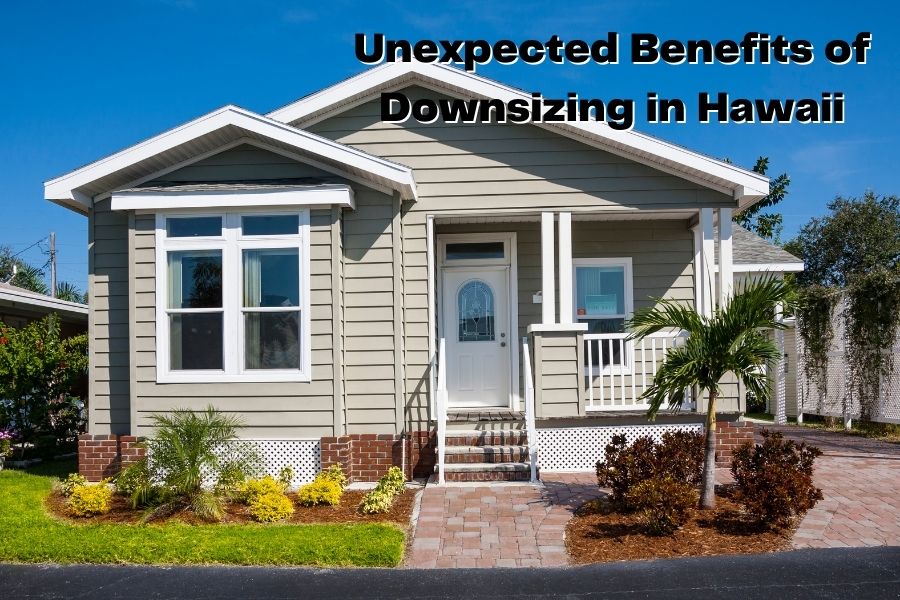 1. Less time caring for a smaller home means more time to do the things you love
A smaller home tends to require less time from its owners, with less square footage to clean and less overall maintenance to be done. This tends to translate into a lower-maintenance home that frees up more time to do the things you love.
One of the best parts of living in Hawaii is all the opportunities to try something new or invest your time in a new hobby. With less house and property to manage, you will have more time to learn to surf, explore some of Hawaii's amazing hiking trails, or work on your yoga practice.
2. A smaller mortgage is not the only financial benefit of a smaller home
One of the driving factors for many people who downsize when relocating from the mainland to Hawaii is the smaller mortgage payment. In most cases, the home you sell on the mainland will be larger than a home of the same price on the island.
Even if your mortgage stays about the same for the smaller home in Hawaii, they are still financial benefits to downsizing. A smaller home will generally cost less in utilities, with less space to heat and cool. It will also cost less to furnish, either requiring less furniture or being suited to smaller furniture that is more affordable. If you decide to renovate, you will also need fewer materials in less square footage than you would to complete the same project in your larger house.
3. Motivation to get outside and enjoy the island
When you buy a smaller home, you may sacrifice some entertainment or living space. Many people find that this doesn't end up feeling like a sacrifice, simply motivating them to get outside and enjoy the paradise surrounding them. When guests come to visit, rather than staying inside your own home, you can explore one of the best vacation destinations in the world right outside your door.
4. Spending more time in your outdoor entertaining space, all year round
If you are moving from a climate that requires indoor entertaining in order to be comfortable for much of the year, you may be picturing a need for more living and entertaining space than you will actually want when you get to Hawaii.
When you live in Hawaii, entertaining outside all year round is normal. Whether it's in your own backyard on your lanai, or meeting friends at the beach or a park for a casual birthday party, you will quickly discover that you simply do not need a large house to entertain your group of friends when you live in Hawaii.
5. Incentive to live a more minimalist lifestyle
Living in less square footage has a tendency to drive a minimalist, intentional lifestyle. Many Americans find that when they live in a larger home, they simply fill it with additional belongings that do not actually add value to their lives. If you downsize to move to Hawaii, you are likely to find that there is an inherent motivation to keep only the things you really want to, without holding on to clutter that wastes your resources.
When you are ready to learn more about moving to Hawaii and finding your ideal home, we are here to help. Contact us any time.