Types Of Residential Oahu Real Estate Investments
Posted by Scott Startsman on Saturday, September 2, 2023 at 4:45 AM
By Scott Startsman / September 2, 2023
Comment
Real estate investing is a proven way to secure your financial future and build generational wealth. There's a wide variety of options available for investing in Hawaii real estate. You can buy everything from a humble apartment, or condo in a luxury building to an oceanfront mansion. These options provide further variety based on ocean views, proximity to and location on the beach, access to nature, and amenities to suit every lifestyle.
The fundamentals of real estate investing are the same no matter where you're putting your money. It's just that property in Hawaii tends to be unique in its own way. Even if you're accustomed to real estate investing elsewhere, you may be a bit confused with all of the different options available here, which is why it's important to have the right guidance when you're looking to start.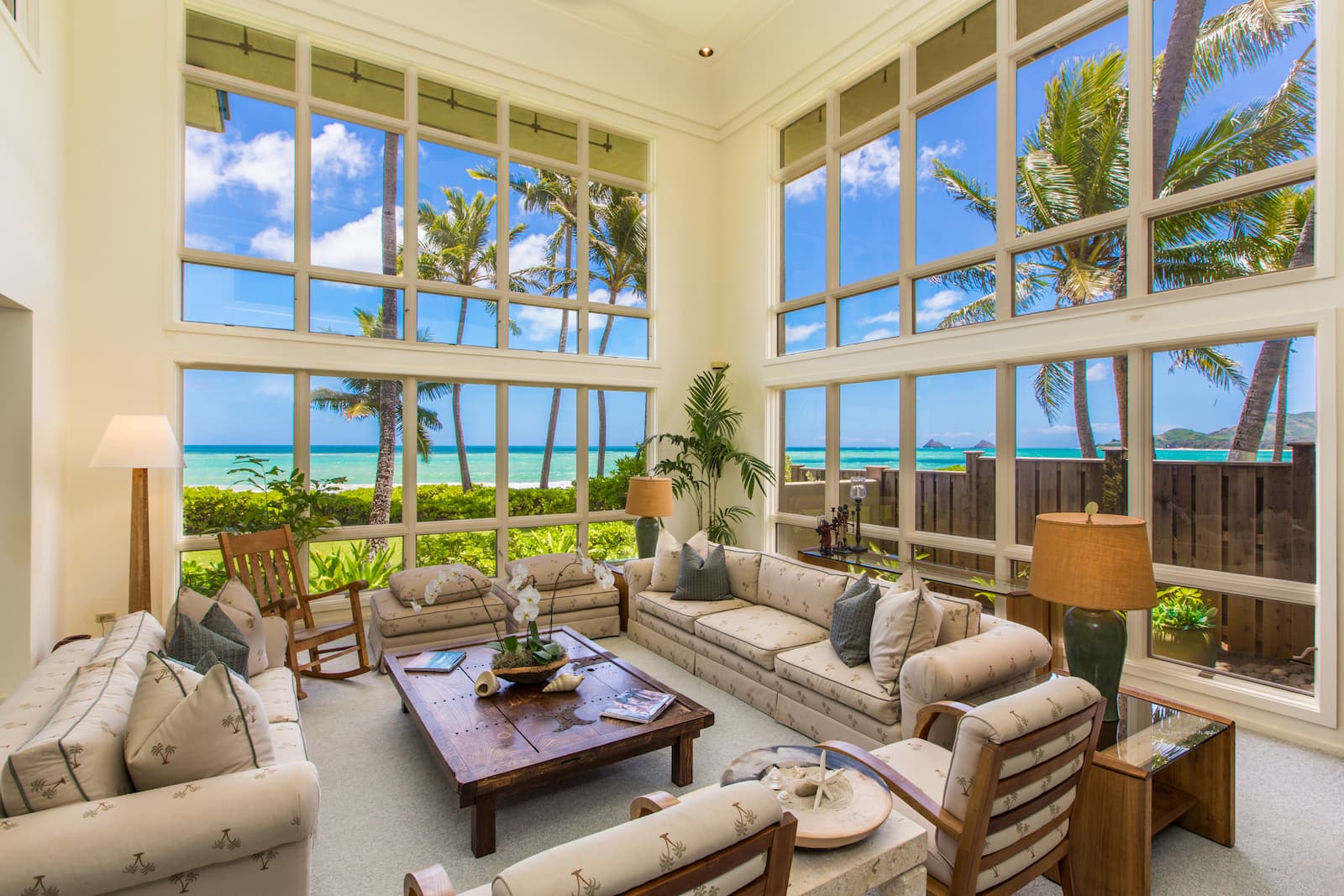 Related: ABC's of Oahu Real Estate Investing
The Long-Term Hold
Investing in long term hold properties in Hawaii can be a smart and stable investment strategy for those looking for steady returns over a longer time frame. Long term hold properties are typically purchased with the intention of holding onto the property for many years, usually 10 years or more, and generating income through rental income, rather than selling the property for a quick profit.
One advantage of investing in long term hold properties in Hawaii is the stability of the local real estate market. The state's limited land availability, strong demand for housing, and growing tourism industry contribute to a consistent demand for properties, particularly in desirable locations. As a result, rental income from long term hold properties in Hawaii can provide a steady source of income and long-term value for investors.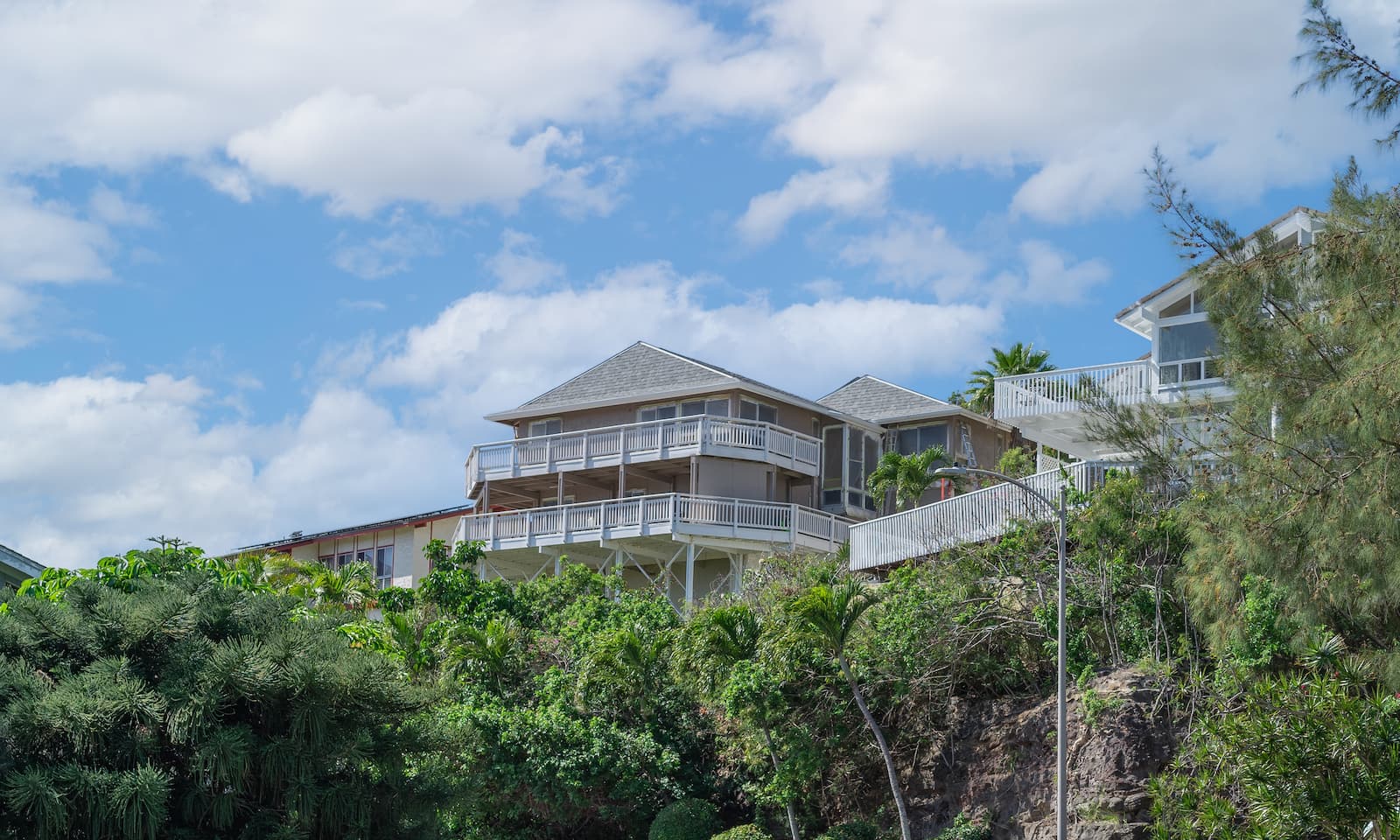 For example, if you buy a condo as an Oahu real estate investment for $1 million dollars and put 20% down, you're $200,000 out of pocket. You then secure a tenant paying a high enough rental amount to cover the mortgage payment. After a few years, if the property prices increase by 10%, you have $100,000 in equity, which is effectively a 50% return on your $200,000 down payment.
Even if you don't sell, the rent goes up over the years while owning the property and your mortgage payments decrease, thus increasing your positive cash flow and equity, providing you with more wealth. You can also extract additional value from the property through refinancing.
Investing in long term hold properties in Hawaii can be a wise investment choice for those seeking steady returns and long-term growth. With a stable and growing real estate market, desirable locations, and favorable tax benefits, long term hold properties in Hawaii can provide an excellent opportunity for investors looking to build a solid real estate portfolio.
Related: How Hawaii real estate Investments perform vs mainland real estate investments
Short-Term Vacation Rental
When it comes to investing in the Hawaii real estate market, short-term rental properties have become a highly popular choice, especially for those who plan to use the property periodically. Owning a short-term vacation rental on Oahu can provide a range of benefits for investors. First, it can generate significant income, as visitors are often willing to pay a premium to stay in a prime location on the island. It can also offer flexibility, allowing owners to use the property themselves or rent it out as they see fit. Owning an Oahu vacation rental can serve as a valuable long-term investment, as the demand for vacation rentals on Oahu is expected to continue to grow. Finally, it can provide an opportunity to share the beauty of the island with others, creating unforgettable memories for both owners and guests alike.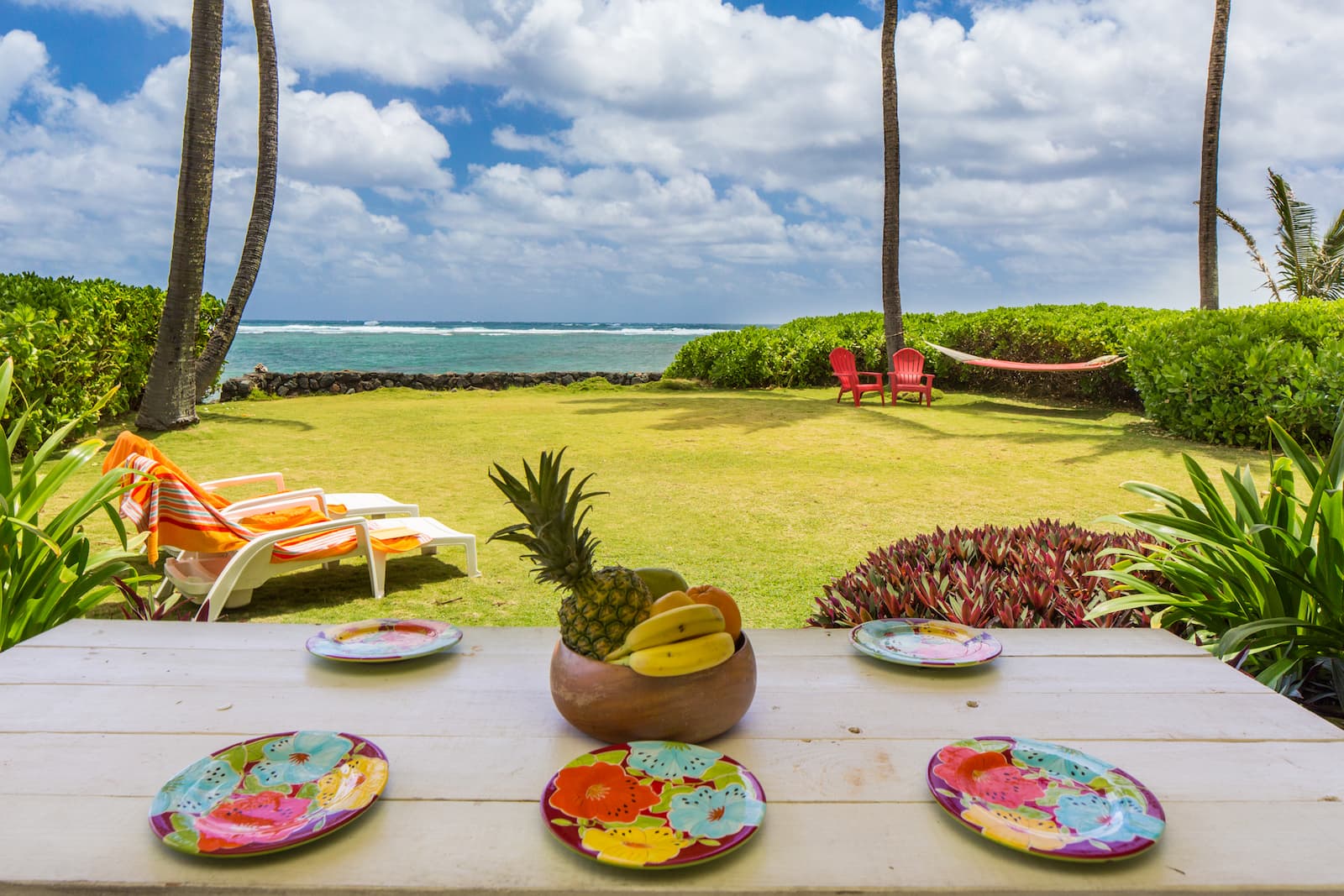 Be aware, short term vacation rentals on Oahu are restricted to designated resort-zone areas and there are very specific rules and regulations for short term vacation rentals, from advertising to licensing that you should be aware of. Also, managing a short-term rental is like running a business which requires a great deal of attention to detail, costs and upkeep to maintain the property's charm and functionality for your guests. Despite the work involved, the opportunity to make a return on investment while also sharing the beauty of Hawaii with others can be too alluring to pass up.
Related: 3 Ways to Invest in Hawaii Real Estate 2023
Flipping
Flipping properties in Hawaii can be a lucrative investment strategy for those who are willing to put in the time and effort required to make it a success. The process of flipping involves purchasing a property that is in need of repairs or renovations, completing the necessary work, and then selling the property for a profit. Hawaii's real estate market is particularly appealing for flippers due to the high buyer demand for properties, a large number of older homes, as well as the island's natural beauty and reputation as a tourist destination.
The reason why there's a large amount of older homes in need of upgrading is because once Hawaii became a state in 1959, there was a boom of housing in the 1960's and 1970's. Many of those homes have remained the same ever since, largely because it's quite expensive to tear down and rebuild a home in Hawaii. So there's a lot of opportunity in renovating and revamping the older homes to modern tastes and standards as buyers are willing to pay a price premium for upgraded properties.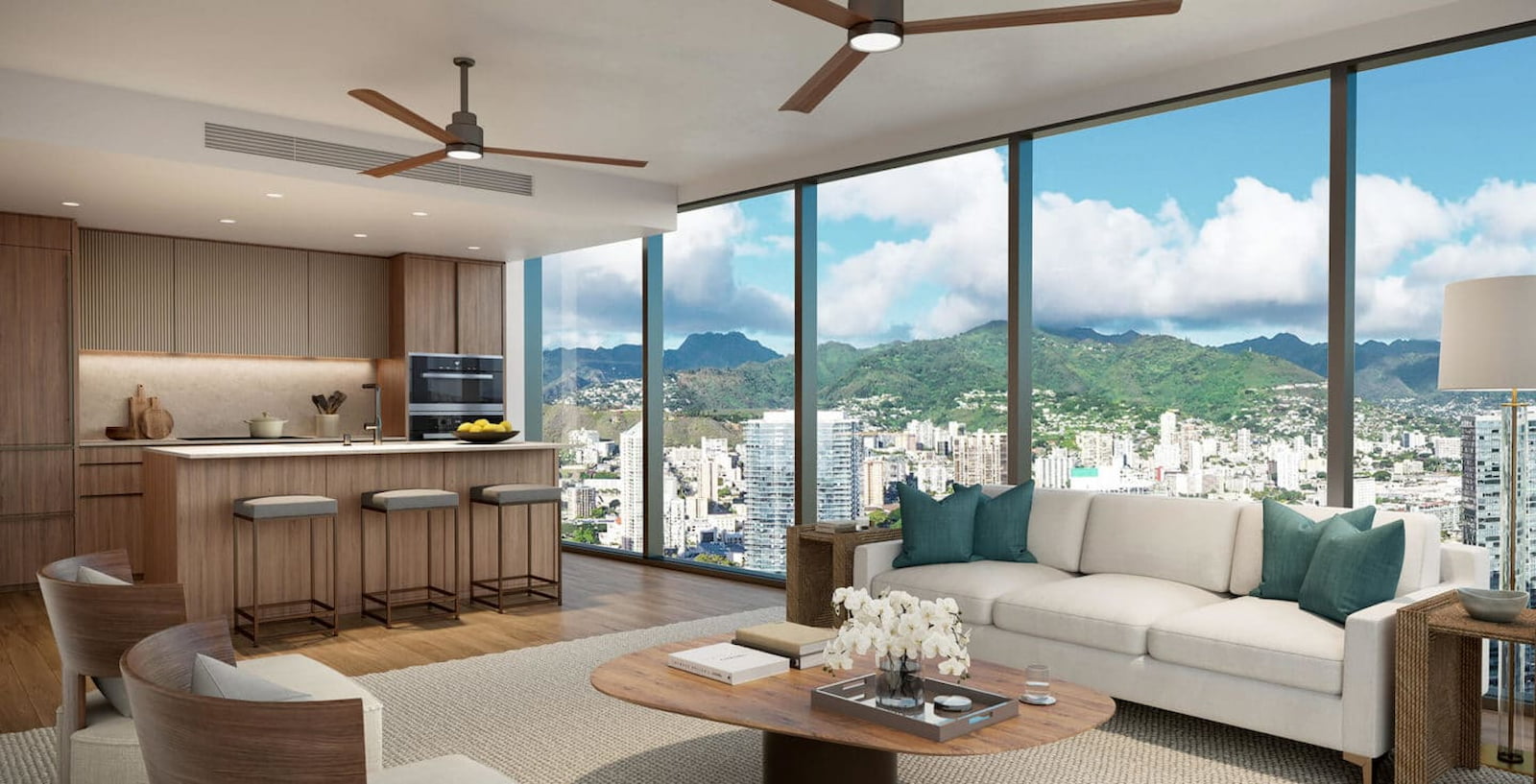 One key factor to consider when flipping properties in Hawaii is the cost of materials and labor. As Hawaii is an island state, many materials need to be shipped from the mainland, which can increase costs and cause time delays. Additionally, labor costs are often higher in Hawaii due to the state's high cost of living. It's important to carefully budget for these costs in order to accurately project potential profits.
Another important consideration is the state's permitting and regulatory requirements. Hawaii has strict building codes and permit requirements, which can add additional time and costs to renovation projects. It's important to understand these regulations and obtain the necessary permits to avoid potential legal issues and fines.
Despite these challenges, flipping properties in Hawaii can offer significant potential returns on investment, particularly for those who are willing to put in the time and effort to identify and renovate properties with potential. With its desirable location, beautiful natural scenery, and strong demand for quality properties, Hawaii can be an ideal location for flipping properties for those with the right skills and mindset.
Related: Financing Options For Hawaii Real Estate Investments
Spec Build
Spec building, or speculative building, is the practice of constructing a property without a specific buyer in mind. In Hawaii, spec building can be a high-risk, high-reward investment strategy that can potentially yield significant profits for builders and developers. It enables you to channel your creative energy on an empty canvas to design a home with a trendy and modern design, and equip it with the latest materials and conveniences. You're effectively creating art and selling it for a profit.
However, it's important to carefully evaluate the local real estate market and other factors before embarking on a spec building project in Hawaii. This Hawaii real estate investment option is better suited to those with construction and land use experience.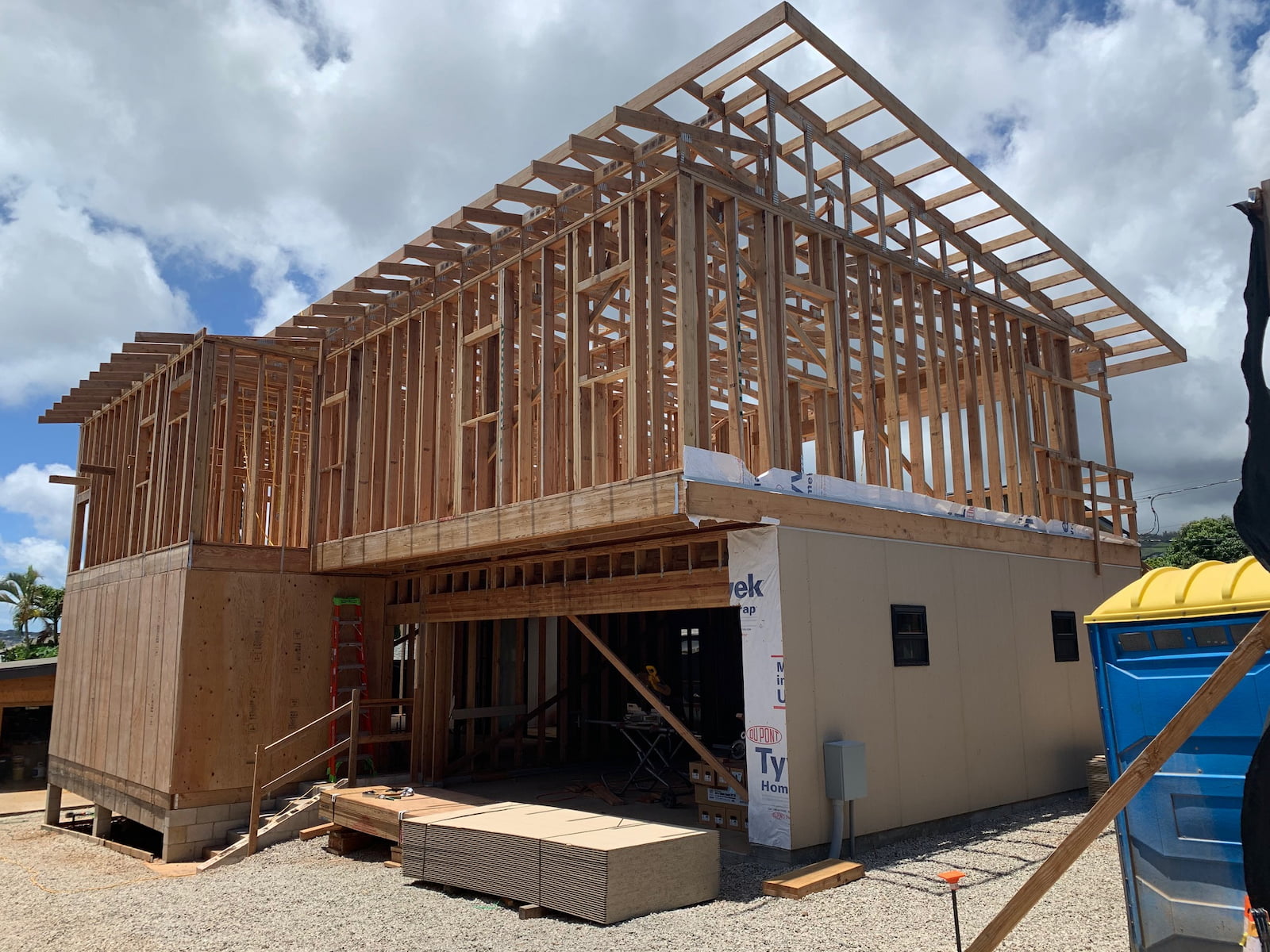 Another important consideration is the cost of construction and permitting and regulatory requirements. Construction costs in Hawaii can be higher than in other parts of the country due to the need to import many materials and pay higher labor costs. Additionally, the state's planning and permitting department is long known for a lengthy permitting process, which can cause higher than expected carrying costs.
With careful planning, research, and financing, spec building in Hawaii can provide an opportunity to capitalize on the state's desirable location and strong real estate market.
New Development Projects
Investing in new development projects is a hands-off way to get in on the ground floor of a substantial new real estate development. The construction and management are left to the developers as you buy pre-construction properties such as a condo three years before the tower is even built with just a down payment.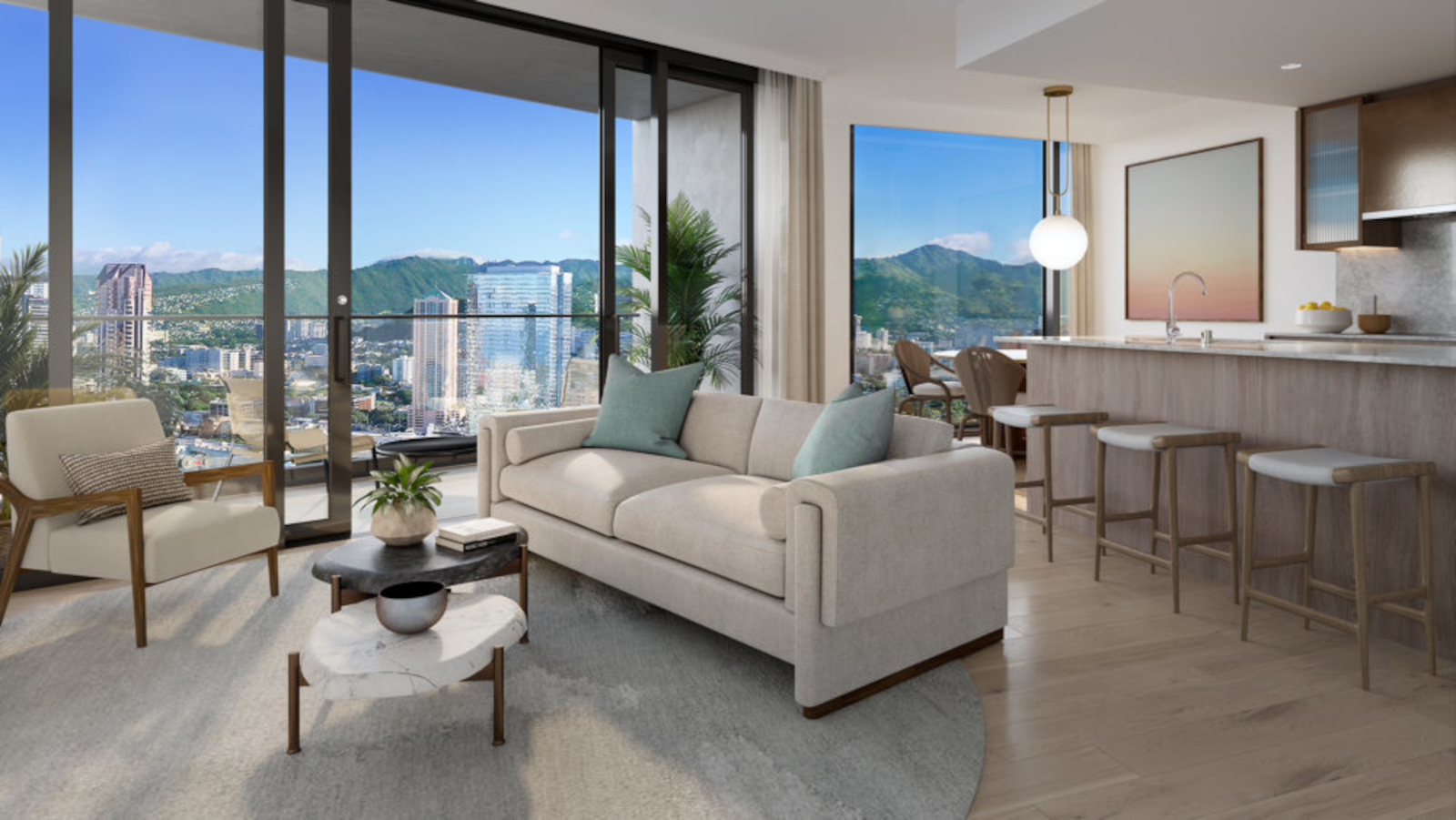 Substantial returns can be generated by investing in new development condo projects as new developments tend to see considerable appreciation when the properties hit the market after they're completed. Investors sometimes prefer this option as they can invest with a 20% down payment, have a binding contract for a specific unit and not have any carrying costs for three years while the condo tower is being built. Yes, that's correct, I said you are waiting three years for the condo tower to be built and close on the unit. It requires doing nothing more than just waiting for the work to finish, obtaining a loan for the balance at the end and closing. Once completed, the investor now has three years of appreciation built into the unit's value as they had bought at three years ago prices.
There are quite a few new development projects on Oahu to consider. We have brought all of those projects and their information into one location for you to have access to. Check out our New Developments page for the latest project info.
Related: Pros and Cons of Buying a Condo in Hawaii
ADUs and Ohanas
The supply of real estate is very limited in Hawaii which makes ADUs (accessory dwelling units) a viable investment option. ADUs are permitted on a single-family lot in Hawaii and are self-contained with a sleeping area, a bathroom, a full kitchen with an oven, and a parking stall. They can be built either as an extension of the main house or as an entirely separate building, thus giving you the option to build two separate homes on a single-family lot.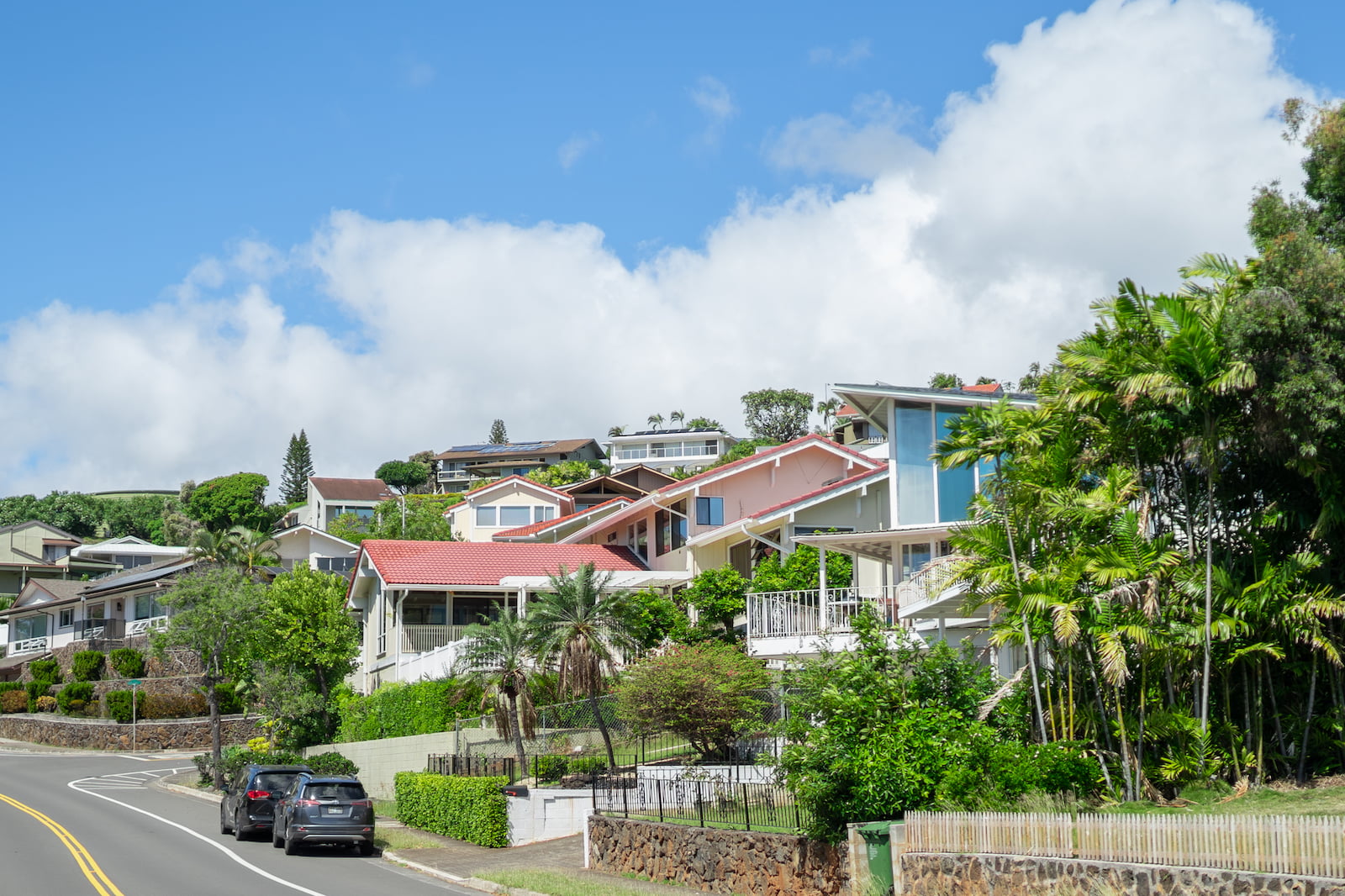 ADUs can't be sold separately but can be used to generate rental income. Rentals for ADU's require a minimum 6 month rental timeframe. Even if you're not renting it out, building an ADU adds more value to your property, and could help you fetch a higher price compared to other properties down the line.
An "Ohana unit" is a term used in Hawaii to describe a separate living unit on the same property as a main residence, typically smaller in size and used for family members or guests. The term "Ohana" comes from the Hawaiian word for "family" and reflects the cultural value of extended families living together. Ohanas are similar to ADUs as they function as a second home on a single-family lot. The primary difference is that "Ohana units" are reserved for related family members. You can rent out an ohana through a restricted agreement but only to a family member, so that will limit your ability to generate passive income. However, Ohanas also add more value to your property and would increase its appeal to buyers who require a property for multi-generational living.
In recent years, ohana units have become increasingly popular as a way to provide additional housing in Hawaii's tight real estate market.
Wrapping Up
Investing in Hawaii real estate can be a great investment as real estate tends to appreciate consistently due to the low supply and high demand. As an investor, you must be sure about your investment objectives and the type of return you expect. Conducting the necessary due diligence will ensure that your Hawaii real estate investments continue to add a lot of green to your portfolio.
We have been working with investors from the mainland and across the globe for over 20 years, helping them find the perfect residential Oahu real estate investments. Ready to make an investment? Reach out at 1-(808) 745-1602 or send us a query through the contact form below and we'll get back to you as quickly as we can.