Top 5 Golf Course Communities in Oahu, Hawaii
Posted by Scott Startsman on Saturday, August 20, 2022 at 5:06 PM
By Scott Startsman / August 20, 2022
Comment
Oahu attracts golfers of all levels from all over the world with its magnificent landscape, one-of-a-kind signature holes, and championship-caliber course designs. From greens bordered with black volcanic rough to magnificent beachside water hazards, there are a diverse range of outstanding courses.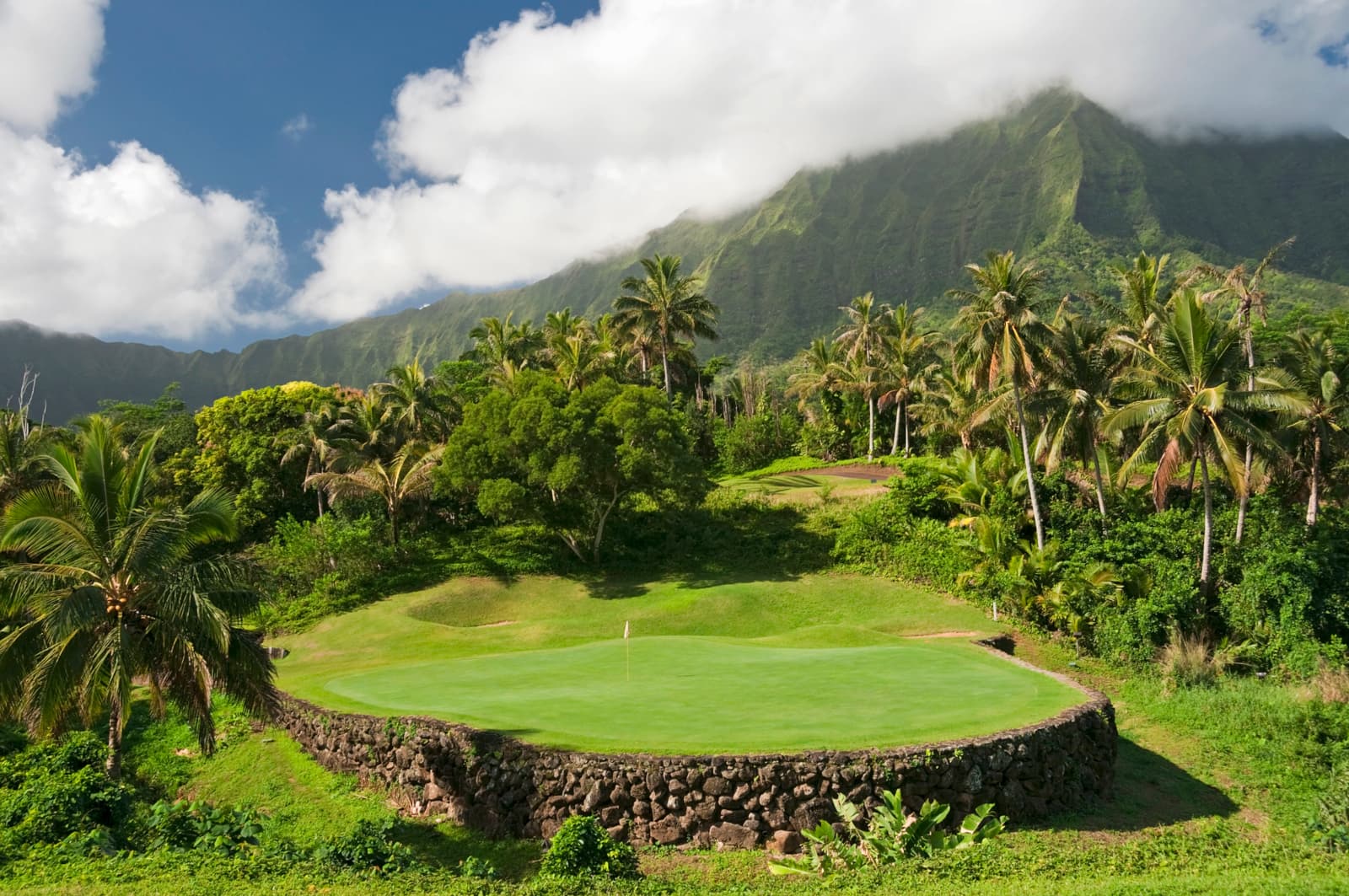 Oahu, Hawaii is a popular choice among potential homeowners that enjoy the sport.
Top 5 Golf Course Communities
Purchasing a property in Hawaii may be the closest you can get to living in paradise. The Aloha State is famed for its lush mountains, secret waterfalls, and beautiful beaches in practically every hue imaginable, from green to red, black, and white.
However, with so much magic and beauty, deciding where to buy a home may be difficult. One major factor to keep in mind as a golfer is the proximity to beautiful golf communities. On Oahu, homebuyers have the option of purchasing golf course frontage homes - making trips to the course a breeze.
If you're an avid golfer looking to buy a property with convenient access to golf, below are the top 5 Oahu golf communities to consider.
Kahala Golf Community
Kahala is a prominent suburb in Honolulu, Oahu, known as the "Beverly Hills of Hawaii." It has no shortage of remarkable characteristics, as one would expect from a community of its kind. This beautiful community has hosted presidents, nobles, business moguls, and Hollywood celebrities. It is also home to a magnificent shopping complex, several beautiful casual and formal eateries, and Oahu's largest health food store.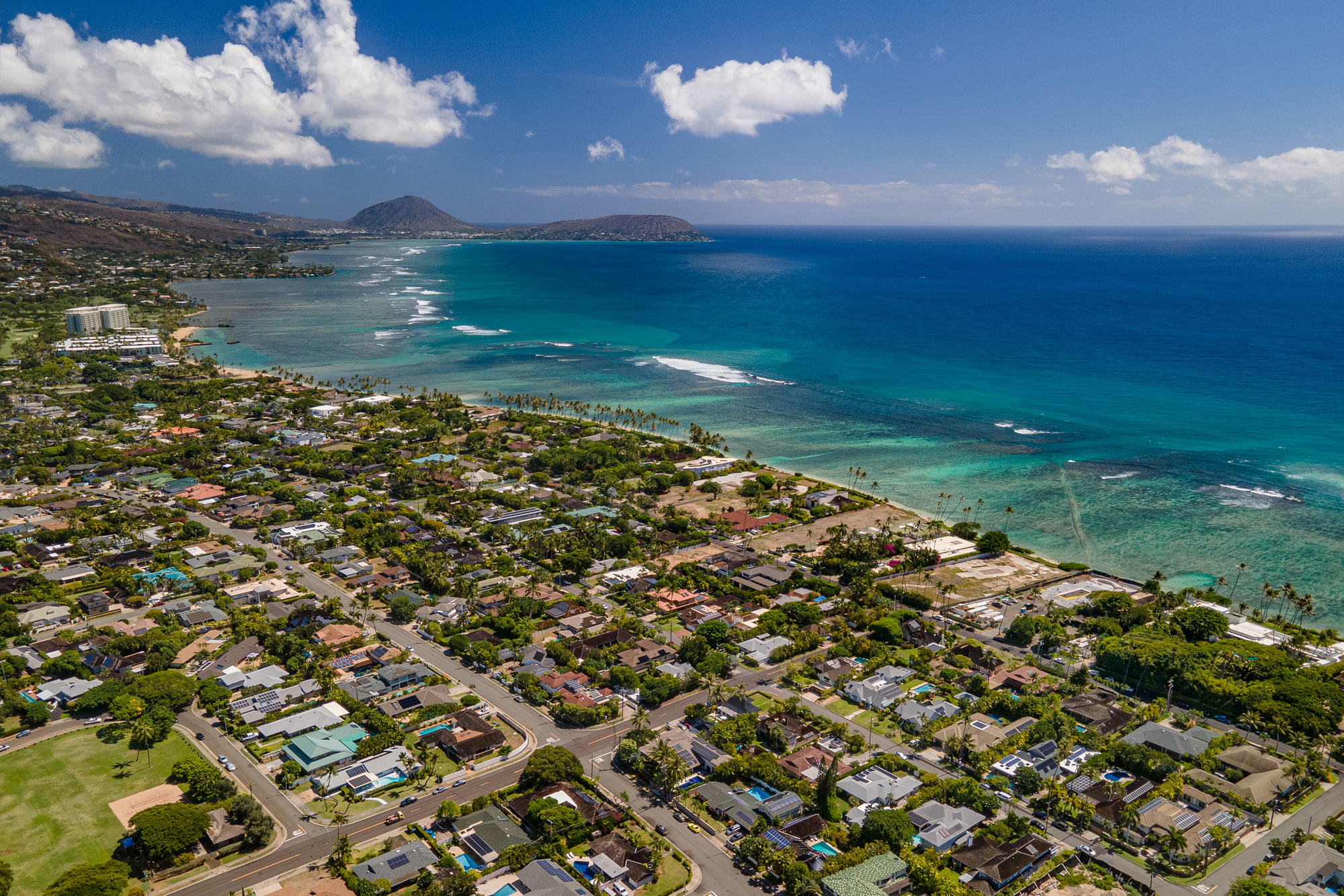 Waialae-Kahala is a more affluent area of the neighborhood. Residents here enjoy lavish, custom-built houses with peaceful views of the ocean and greenway, all while conveniently located on the fringes of the city region. Wai'alae Country Club, in keeping with the idea of affluence, is a high-end private country club on Kahala's east end.
It contains a par 72 championship course that measures 7,125 yards (6,515 meters) from the Championship tees, designed by Seth Raynor 95 years ago. The Sony Open, the first full-field event of the calendar year, is held at the Waialae golf course in Hawaii in January. Membership costs a little fee each year, but it comes with a slew of perks and access to some of Honolulu's wealthiest residents.
Click here to see homes for sale in Kahala!
Hoakalei Golf Community
Like the feel of ocean wind, that's how rejuvenating Ewa Beach is. It consists of area west of Honolulu - a location where the residents each have their own distinct take on life. The environment is laid-back, and houses are created using detailed, island-inspired design and skilled craftsmanship, gorgeous and casually comfortable.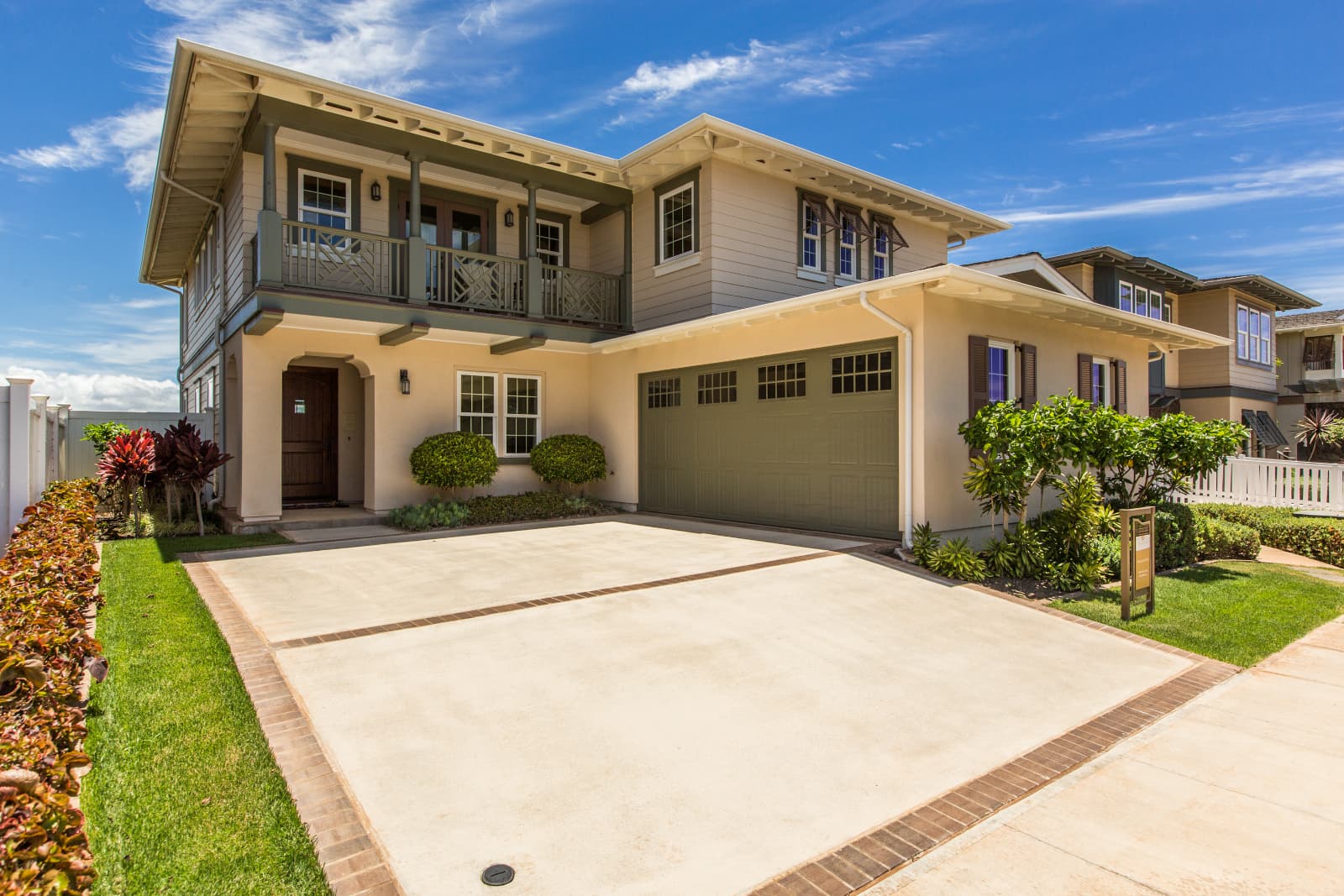 Hoakalei is a beautiful master planned community by Haseko, overlooking the coast of Ewa Beach, Oahu. Built around Ernie Els' signature golf course, the neighborhood makes it easy to enjoy the sport at one of the newest clubs on the island, Hoakalei Country Club. Members get exclusive access to strategically positioned bunkers, spectacular seaside vistas, and lush greens.
The 7,413-yard champion course, built by "Big Easy" Ernie Els, is a challenging course with a back tee range of 6,732 yards and normal tees of 6,226 yards, with generously wide fairways to let you confidently swing your driver. There are 114 carefully positioned bunkers on the course, making risk-reward strokes difficult yet rewarding.
Click here to see homes for sale in Hoakalei!
Lanikai Golf Community
Lanikai Kailua is known by some as the high-end section of Oahu's windward shore and is famed for its solitude. There is only one entrance and one exit, both of which are one-way with no sidewalk. The neighborhood has public beach access, but street parking is tough to come by.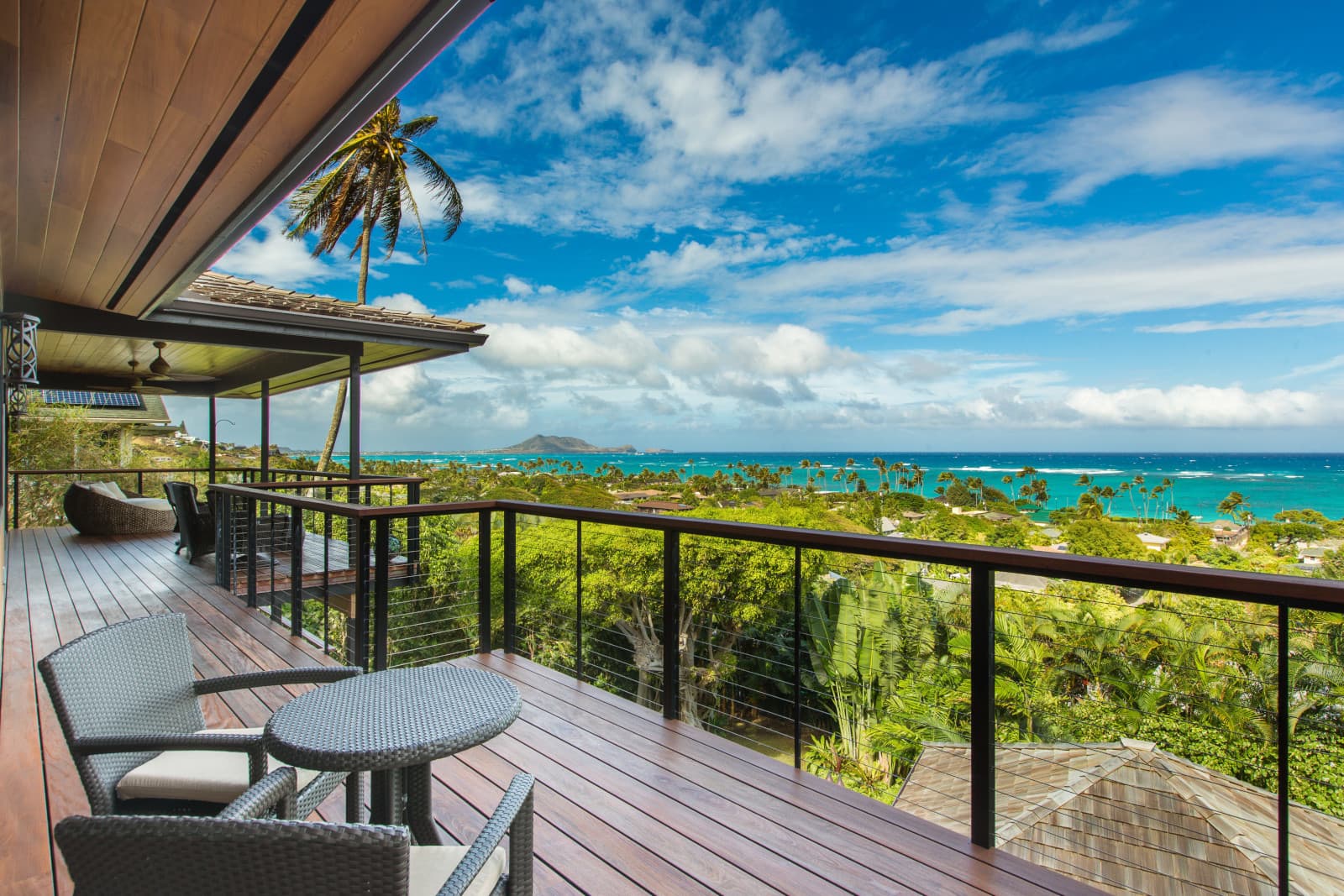 Lanikai is a distinct type of exclusive - simple, but undeniably high-end. One of the most beautiful spots is at Lanikai Beach, home to stunning beskoke beachfront mansions. Within the neighborhoods, the Mid-Pacific Country Club is the ideal home away from home for golfers.
Mid-Pacific Country Club is a private club on Oahu's scenic windward coast, boasting amazing views of the Ko'olau Mountains, the crystal blue ocean, and the legendary Mokulua Islands. The world-class golf course has played home to some of the best players in the world, as well as renowned golf competitions and US Presidents.
Click here to see homes for sale in Lanikai, Kailua!
Ko Olina Golf Community
Beautiful Ko Olina Lagoons was conceived in the mid-1980s, began to take shape around the millennium, and is still evolving today. The four magnificent man-made beach coves on Ko Olina are a major attraction, lined with silky smooth sand imported from the nearby Hawaiian island of Lanai. Nearby, the Aulani Resort by Disney, the Ko Olina Beach Villas, and the Marriott Ko Olina Resort offer a play to stay while visiting the course.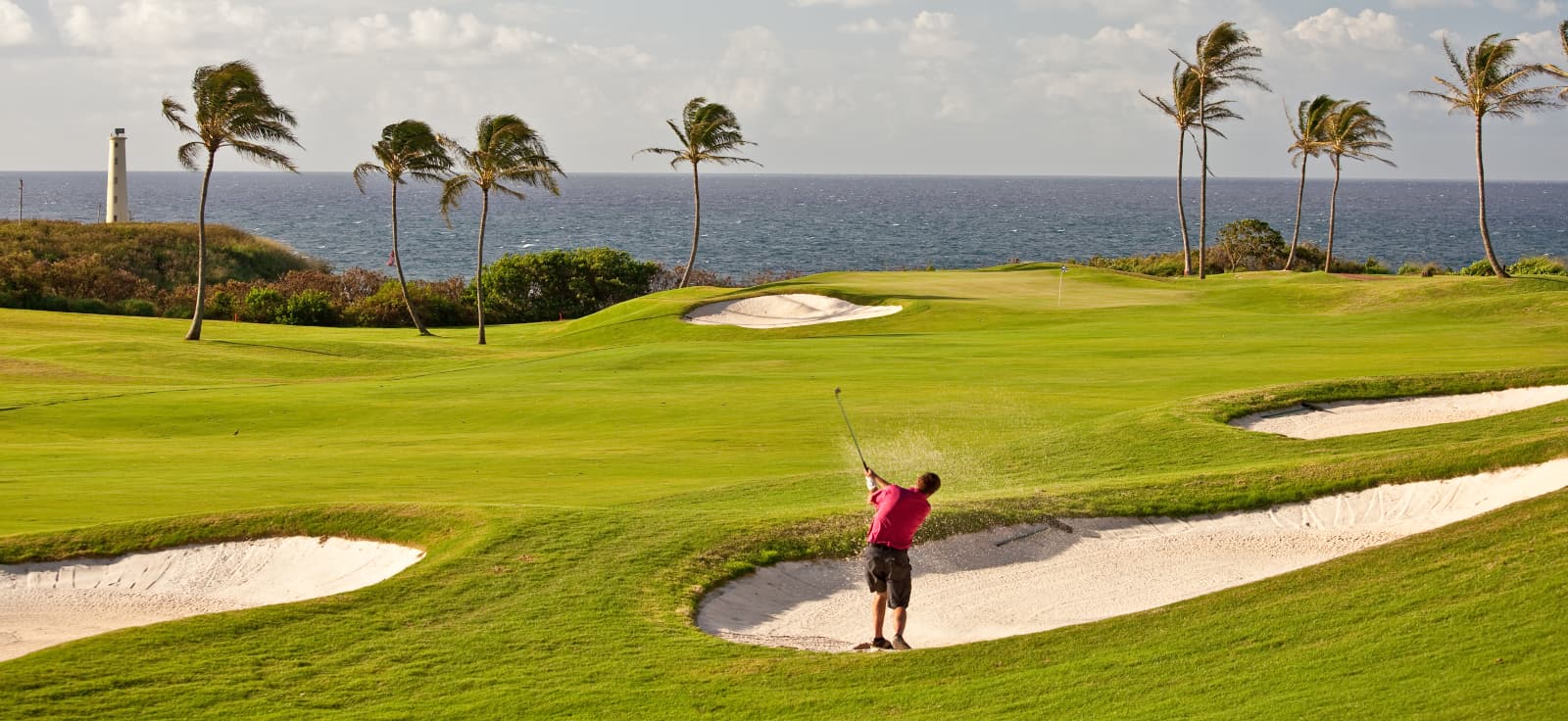 Ko Olina Golf Club is located on Oahu's warm West Coast, just a short drive from Honolulu and Waikiki. A tough 18-hole golf course, it was designed by renowned course architect Ted Robinson and has ranked among Golf Digest's "Top 75 Resort Courses in the United States."
Ko Olina Golf Club, like all of Ted's creations, offers great water elements, multi-tiered greens, wide landing spaces, and a moderate length that is ideal for both beginners and specialists.
Click here to see Ko Olina Homes and Condos for sale!
Waikele Golf Community
Waikele Country Club is a public golf course and restaurant located in Central Oahu, about 30 minutes west of Waikiki, in an area of outstanding natural beauty. The public course offers views of Pearl Harbor and the Pacific Ocean. As you turn to face Diamond Head, your sight is drawn to the sculpted slopes of the Ko'olau and Waianae mountains.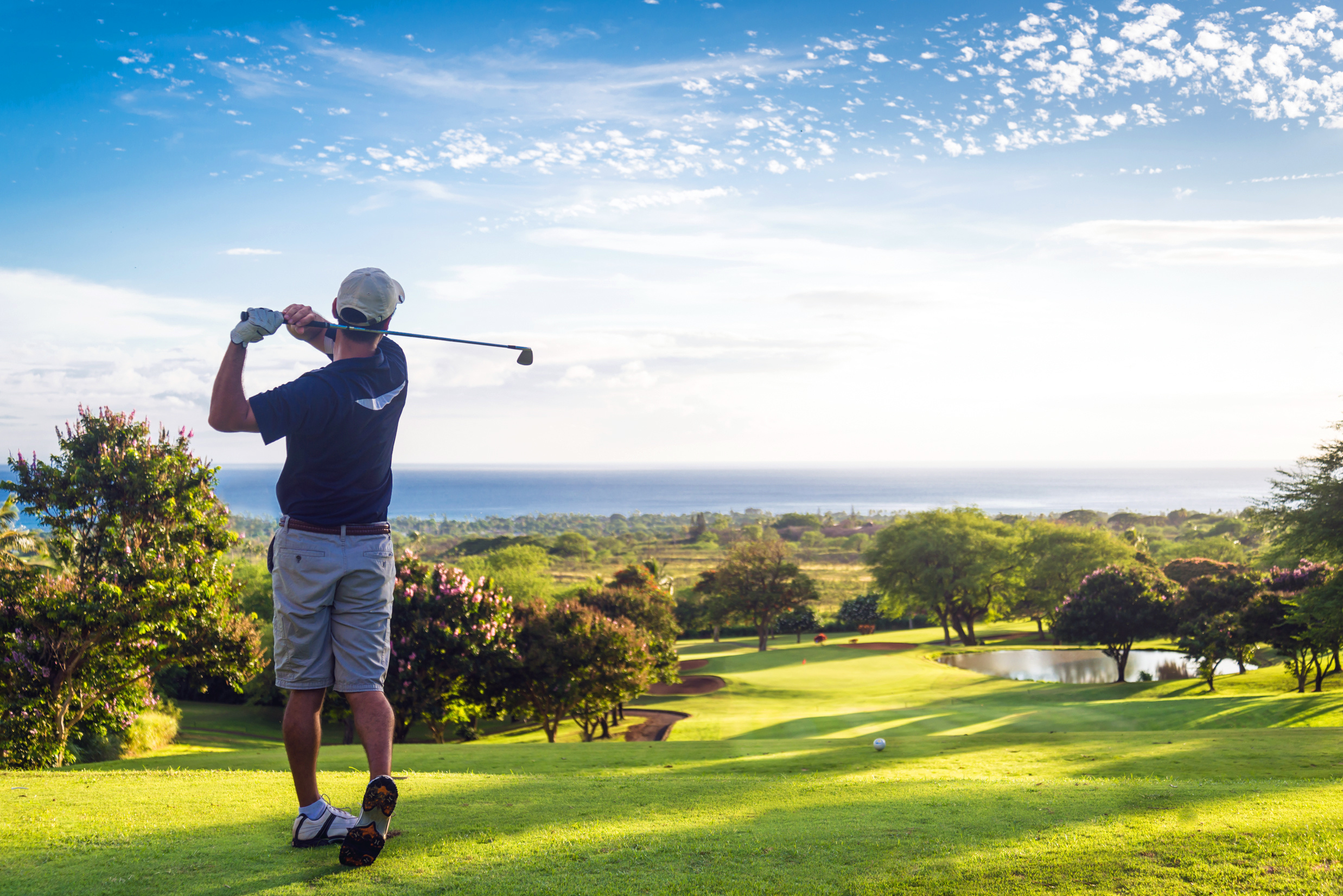 Just a ten minute drive north of the club is a new community that is being developed, Koa Ridge. It is intended to be more than just a neighborhood, offering a lifestyle community - including a 7-mile pedestrian walkway with plenty of open spaces for gatherings and exercise. Residents will find it easy to access the nearby golf course.
Waikele Country Club is a full-service country club featuring a golf shop with top-of-the-line equipment and apparel, locker rooms, a restaurant, a full-service driving range, and putting greens. Rentals of golf clubs, shoes, and instruction are offered. It was designed by Ted Robinson, an internationally recognized golf course architect, and delivers challenges and delight to players of all skill levels via water elements and unique topography.
Diamond Head, Pearl Harbor, and the Ko'olau and Waianae mountains are all visible from the course. Waikele Country Club's distinctive design includes beautiful water elements, rolling fairways, undulating Tiff Eagle Greens, and strategically positioned bunkers.
Join a Golfing Community Today
Browse through HiEstates listings to discover the right golfing community at the right budget for you.