Tips for Downsizing When Moving to Hawaii
Posted by Scott Startsman on Wednesday, November 30, 2022 at 7:29:03 AM
By Scott Startsman / November 30, 2022
Comment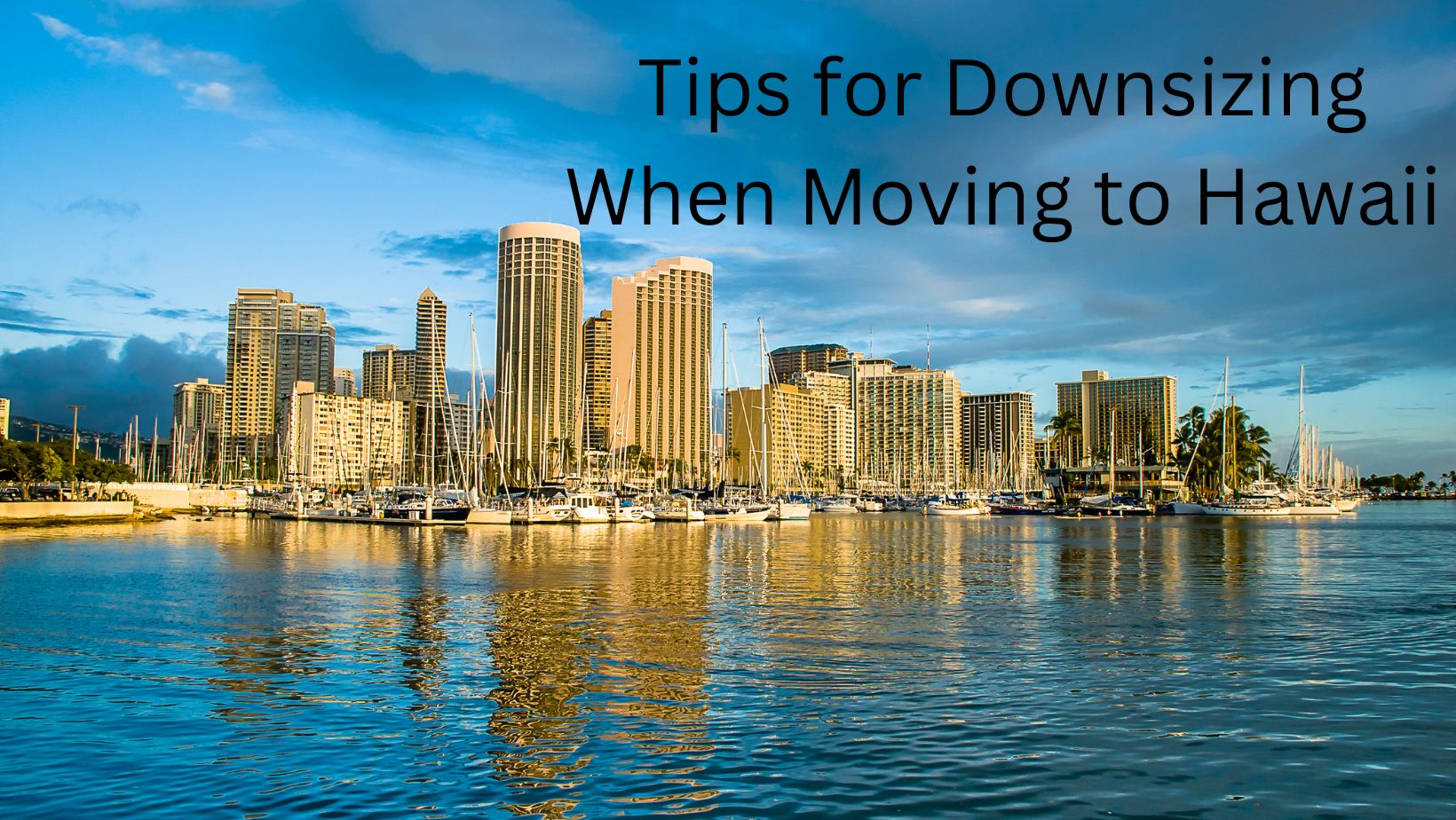 A common factor in moving from the mainland to Hawaii is downsizing. Many people find that downsizing is essential to make their transition onto the island work. To help you prepare for this change, check out our tips for downsizing.
Still looking for your ideal Hawaii home? We can help. Contact us any time to learn more about how we can be a part of the team that welcomes you home in Hawaii.
Why Downsizing Your House Doesn't Mean Downsizing Your Life
The first, and possibly most important tip, for downsizing is keeping your mindset in the right place. While you may need to move into a home with fewer bedrooms or less square footage when you move to the islands, chances are you will find that you upgrade your life at the same time. Many people find that the new lifestyle they enjoy in Hawaii is more than worth the trade-off of a smaller home.
This is true for a few reasons:
The climate in Hawaii means you can enjoy outdoor spaces all year long. Your lanai is a year round entertaining space, and hosting a party with more people than your home can accommodate is as easy as meeting up at a park or the beach.
Your new lifestyle in Hawaii may mean you don't need certain rooms in the house anymore. For example, you can easily swap your home gym for outdoor workouts.
Living in paradise is an obvious benefit that makes less square footage an easy concession to make.
More: Best Time of Year to Move to Hawaii
Pack Strategically
When you begin the packing process before downsizing, be ruthless about what you choose to bring with you. The expense of shipping personal belongings to the islands can be substantial, so think critically about what you really want to move and what you can part with. You may also want to make a list of items to purchase after moving to Hawaii, especially big items that are costly to ship.
For example, consider selling large furniture pieces before moving and plan to replace them after you get into your new home. Chances are you will prefer buying something that was chosen for the smaller space anyway.
More: Budgeting for Moving to Hawaii
Go Minimalist
Of course, consider what you can get rid of. This may mean your typical donate and dispose piles, but there are also some creative solutions for items that take up space but are still important to you. Some of your most special belongings can be digitally stored so you don't need to keep boxes of them stored in your home. This might include:
Family photos can be converted to digital copies, printing your favorites and storing others on a hard drive
Memorabilia from school or sports can be scanned and stored on your hard drive or printed in a photo book
Kids' artwork, scanned and printed in a photo book
Home videos on DVD or VHS converted to digital files on a hard drive
By converting as many of your belongings as possible to digital copies, you can still hold onto them without having to hold on to the physical storage bins.
Don't Rush the Process
One of the most stressful ways to downsize is to rush through the packing process. This will create a panicked, stressful environment that you can totally avoid by pacing yourself. Plan out your decluttering, digitizing, and packing process in bite-size pieces. For example, you might pick one task each weekend leading up to the move or choose to tackle one room per week until your final packing date.
Remember Your Why
Whenever the downsizing process begins to feel daunting, remember your 'why'. Why are you moving to Hawaii in the first place? What are you looking forward to in your new home? What new hobbies and lifestyle changes are you excited about? Remaining positive and purposeful will make your downsizing process so much more enjoyable.
To learn more about homes for sale in Hawaii, contact us any time.