The Ward Village Master Plan
Posted by Scott Startsman on Wednesday, September 1, 2021 at 12:29 PM
By Scott Startsman / September 1, 2021
Comment
A Pedestrian-Friendly Island Community In Honolulu's Urban Core
Ward Village is the premier, hip, up and coming master-planned community in the urban core of Honolulu, located on the southern shore of Oahu and next to the golden sands of Ala Moana Beach.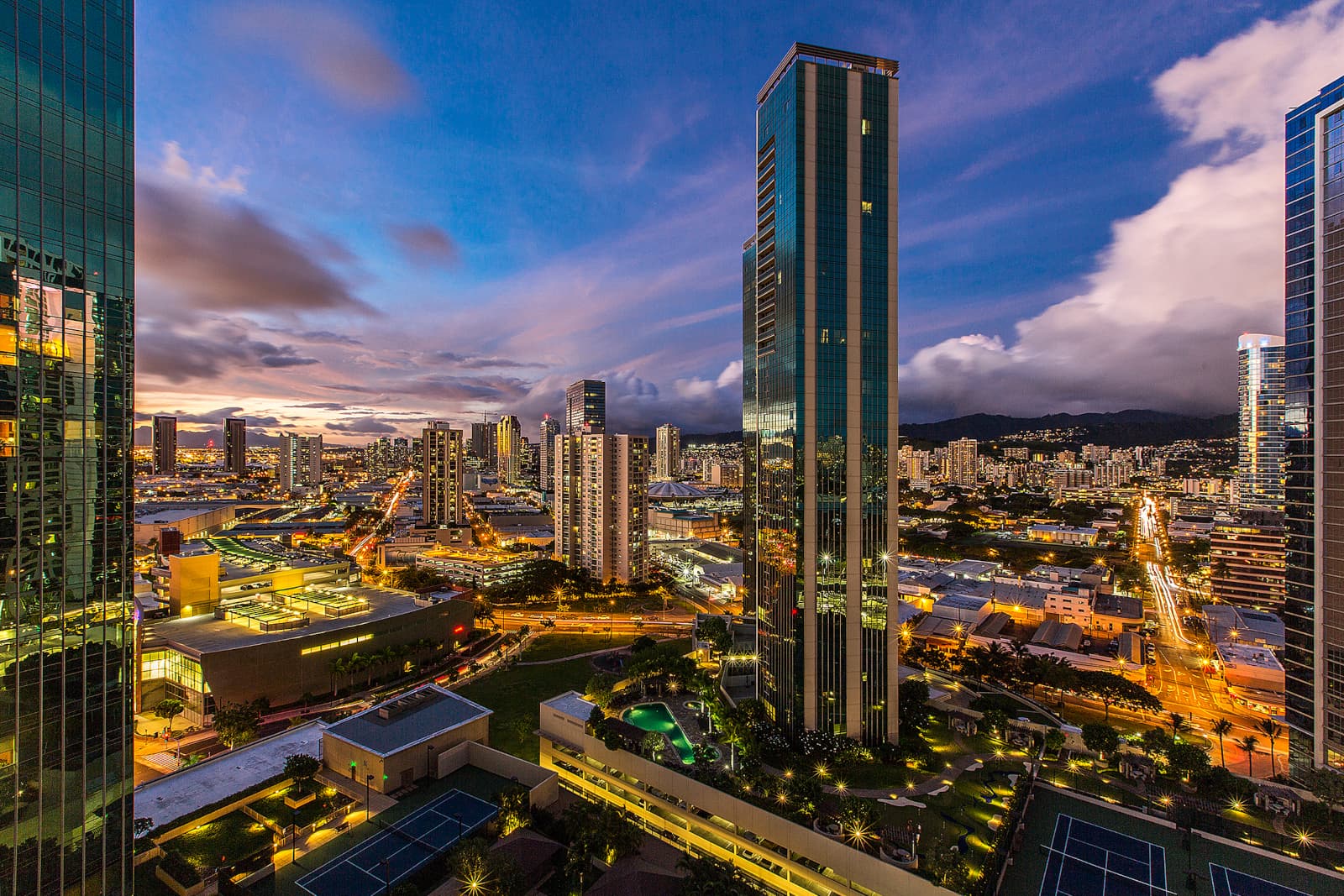 Developed by the Howard Hughes corporation, the Ward Village Master Plan is a key element in the Kakaako development plans. Ward Village is promoting a health and wellness based lifestyle that harmoniously mixes urban and island life.
Ward Village is being developed as an urban core community in Kakaako that is pedestrian-friendly from the ground up. At the spine of it all lies the redevelopment of Auahi Street as the pedestrian-friendly promenade, leading into both lush green spaces and trendy restaurants. Ward Village is creating a strong identity for itself over the course of its development.
Most residential units in Ward Village lie in the form of high-rise towers. The units range from ultra-luxury penthouses with resort-style amenities to small studio units overlooking Victoria Ward Park.
Where does the Ward Village Master Plan fit into Kakaako development plans?
Ward Village is a driving factor in Kakaako's ongoing transformation into one of the hippest areas in Honolulu, filled with boutique shops and restaurants. Thirteen years into its development, Ward Village is a thriving neighborhood that has space to grow. Named the best-planned community in the United States by Architectural Digest, Ward Village is granting its residents a unique blend of the urban core and the island lifestyle.
Ward Village today has welcomed over 1,000 residents to its pedestrian-friendly streets. They support a thriving local community that includes local farmers at the Ward Village farmers market and local designers at the South Shore Market. For all other grocery needs, the residential tower Ae'o has a Whole Foods built right into its base - a popular destination throughout kakaako.
New Construction In Ward Village
As it continues its development, the Ward Village Master Plan indicates a redevelopment of Auahi Street as a pedestrian-oriented urban promenade and shopping street.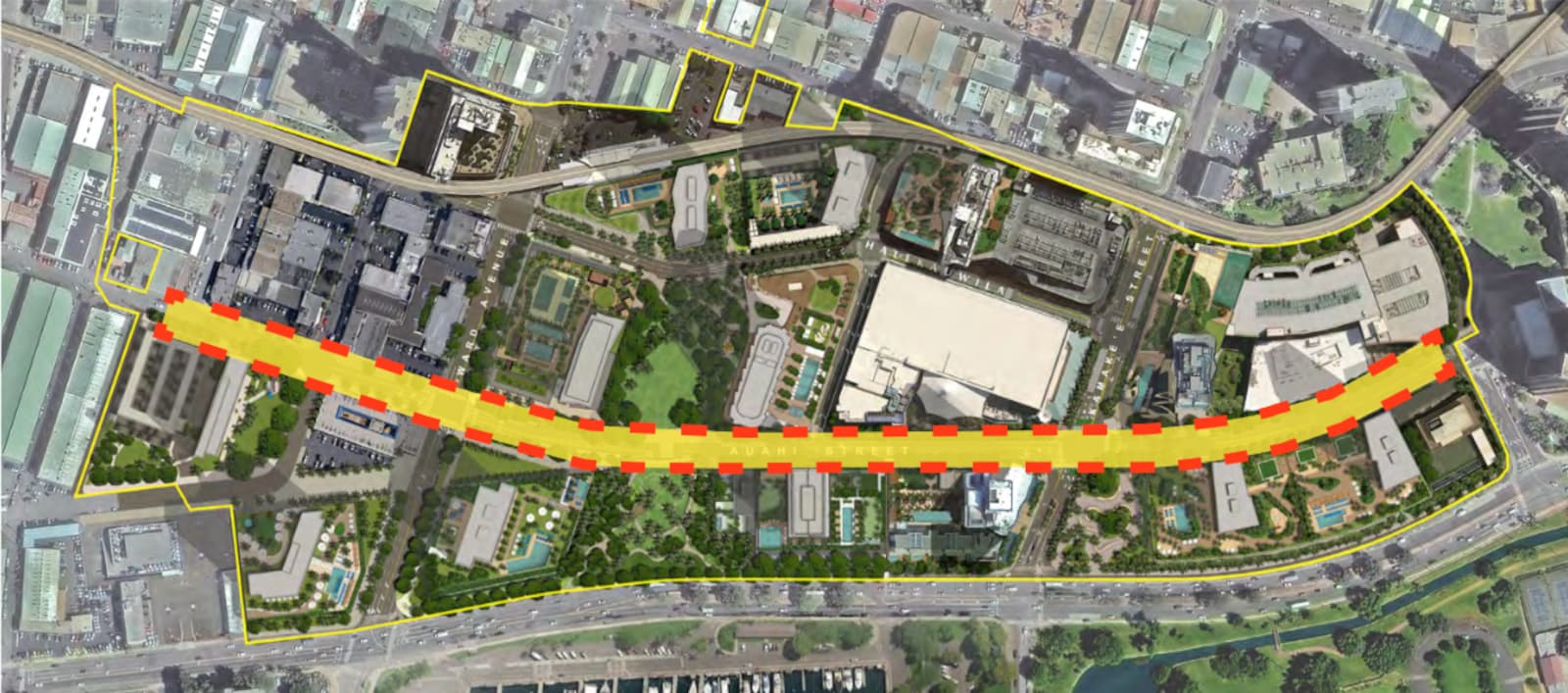 At the end of the street will be The Park Ward Village, blending into the landscape of Victoria Ward Park. Aiming to play an anchoring role as the town square of Ward Village, The Park seamlessly integrates public indoor and outdoor areas to connect the neighborhood as a whole.
Further on, Ulana will bring a proposed 697 reserved housing units to the area, with approximately 26,597 Sq Ft of ground level open space - in addition to the 30,000 Sq Ft Ka La'i o Kukuluae'o Park. In the overall Ward Village Neighborhood this will provide for three large, open green spaces available to encourage local events and gatherings.
Ward VIllage is being developed to provide its residents a calm island neighborhood within the urban core.
Ward Village Condos
There are currently five high-rise towers completed in Ward Village, with units ranging from studios to luxurious penthouse suites. Each tower is built to fill a specific role within the neighborhood, incorporating unique design elements that reflect Kakaako's past.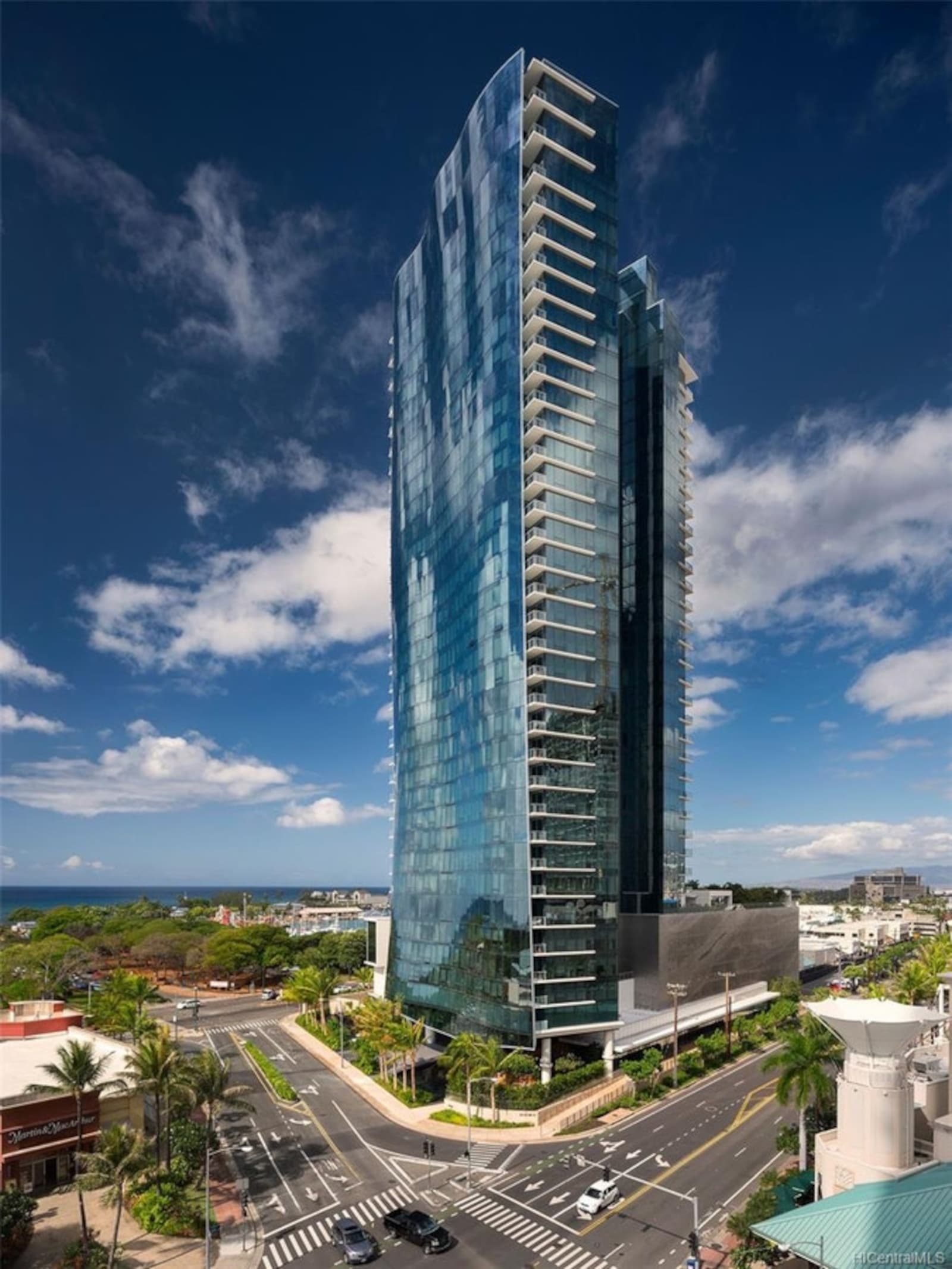 Completed Towers
Towers In Development
---
For more information on any of the above towers, click their names to be linked back to their individual page. Click Here to check out new condo developments and home construction in Honolulu!
Ward Village Today
Ward Village today stands as a pedestrian oriented neighborhood full of boutique restaurants, shops, and lush green open areas that encourage a health and wellness-based attitude for residents and visitors alike. Between the completed towers, Ward Village has welcomed over 1,000 new residents home. Throughout the neighborhood, options are available for a wide variety of palates and cuisines - showing off the cultural melting pot that is Hawaii.
At the heart of it all is a desire to support the local community. One example can be found at South Shore Market, where residents can find a diverse mix of retailers that showcase talented entrepreneurs in Hawaii. There are three distinct shopping districts within Ward Village that provide a variety of shopping and dining options.
Ward Village Restaurants
Foodies of all kinds will love the restaurants available in Ward Village - ranging through a melting pot of cultures from Vietnamese, Chinese, Japanese, Turkish, and more. One such example is Istanbul Hawaii, born out of love for a homeland dearly missed. The dishes bring the flavors of 30 years of experience in Turkish cuisine to the retail space of Anaha.
Island Brew Coffeehouse hopes to bring 100% locally grown and roasted coffee to Anaha's shops in the near future, helping to support Oahu's local community. As development continues, Ward Village will have even more retail and restaurant spaces open along the Auahi promenade.
Ward Village Open Spaces
Throughout it all, the Ward Village master plan calls for enhancing the walking experience of residents and visitors alike. In this spirit, Auahi will be redeveloped into a pedestrian oriented promenade that connects planned large green spaces across the entire neighborhood. Victoria Ward Park is one of these green spaces, with planned renovations over the next several years alongside construction of The Park.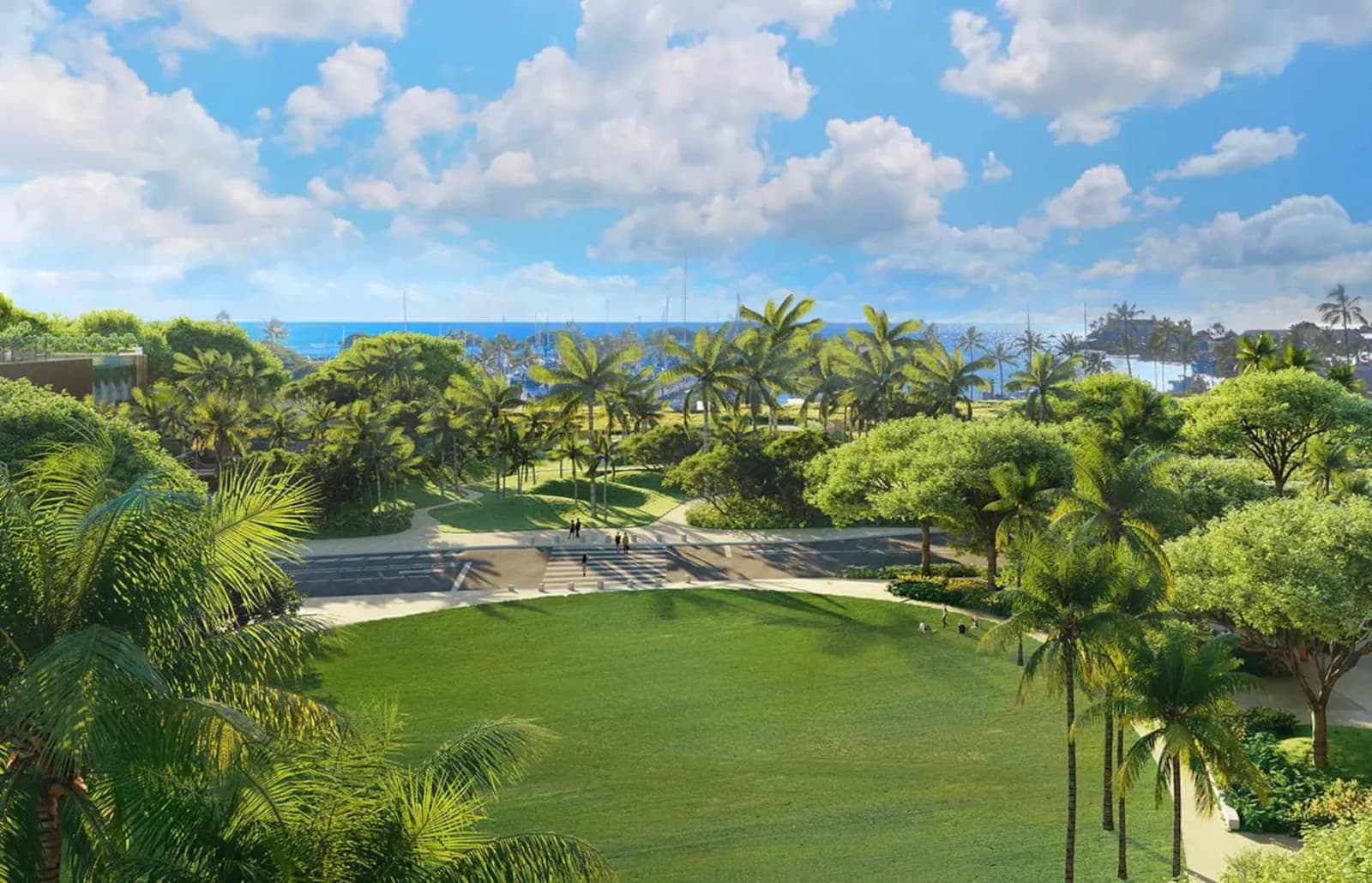 Victoria Ward Park is named in honor of Victoria Ward and carries forward her vision of creating a modern-day haven in the urban core of Honolulu. The renovations will include both mauka and makai sections of the promenade, with landscaping intended to help promote the calm island atmosphere of the neighborhood and provide multiple view corridors.
Ward Village Tomorrow
As the development of Ward Village moves forward, the Ward Village Master Plan calls for the implementation of four design strategies.
Connected Public Spaces
The Ward Village Master Plan provides for the development of three significant and connected open green spaces for pedestrians. This involves the Victoria Ward Mauka and Victoria Ward Makai parks, split by the Auahi promenade as it links to proposed parks on both Diamond Head and Ewa ends of Ward Avenue.
Ward Village Elevated Walkway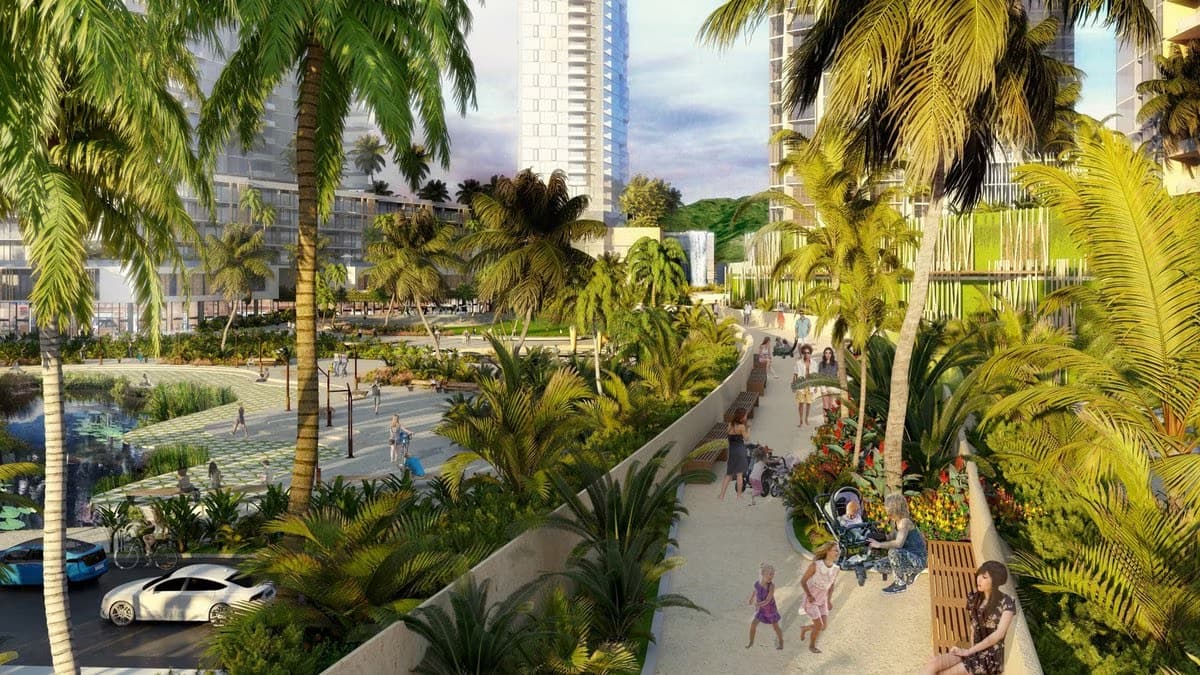 A new pedestrian bridge called the Ward Village Elevated Walkway will make it much easier to access Kewalo Basin Harbor and Ala Moana Beach Park as residents won't have to cross the busy Ala Moana Avenue. The bridge is positioned between the intersections of Ward Avenue and Kamake'e Street.
Auahi Street as a Pedestrian Promenade
The Auahi Street redevelopment goes hand in hand with the development of The Park Ward Village, anchoring the 'town center' of the neighborhood. On either end, it's lined with boutique shops, restaurants, and condo towers as it ties together with the proposed parks on either end. This redevelopment intends to bring a landscaped spine of activity and character to the neighborhood, and encourage a lifestyle oriented around health and wellness.

Mauka-Makai View Corridors
The Ward Village Master Plan calls for the introduction of an additional view corridor between Ward Avenue and Kamake'e Street. The intent behind this is to provide a window to see into Ward Village from Ala Moana Boulevard, and further out to the ocean.
Streetscape Design
The master plan calls to establish an identity for Ward Village around three key intersections along Ala Moana Boulevard. These intersections serve as gateways into Ward Village and Central Kakaako - the landscapes should provoke a sense of arrival into the Ward Village neighborhood.
The Ward Village master plan intends to bring the perfect blend of urban and island lifestyles in a way that promotes a health and wellness lifestyle.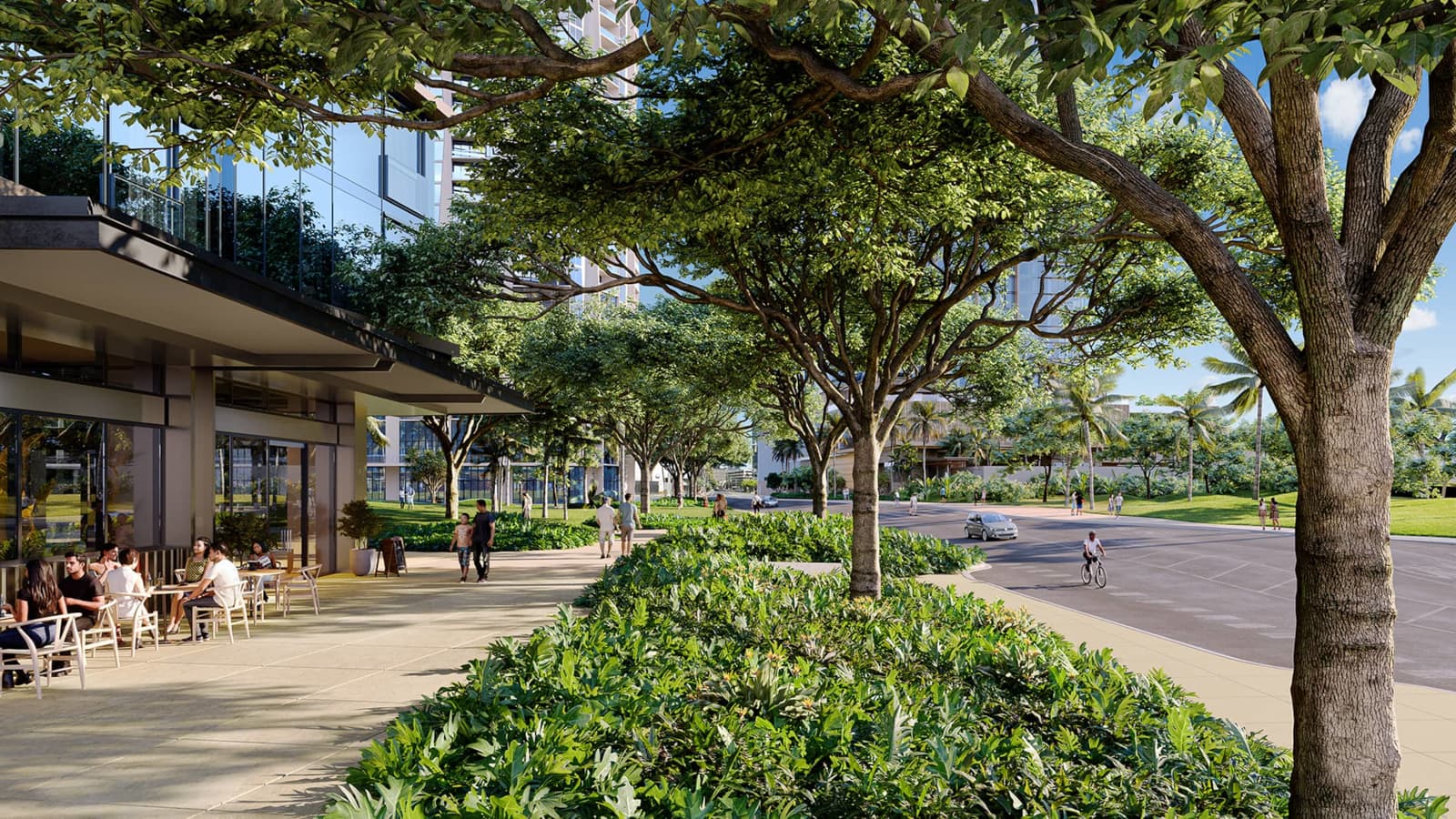 You can fill in the contact form below, or give us a call at 1-(808) 435-7754. We love nothing more than introducing people to their new Ward Village home.
The above information is concerning a project that has not yet been completed. The images, where applicable, are the intellectual property of the developers of the project. The information is subject to change at any time by its developers, who we are not affiliated with. All information is subject to verification.