Should I Rent Before Buying in Hawaii?
Posted by Scott Startsman on Sunday, September 25, 2022 at 2:06 PM
By Scott Startsman / September 25, 2022
Comment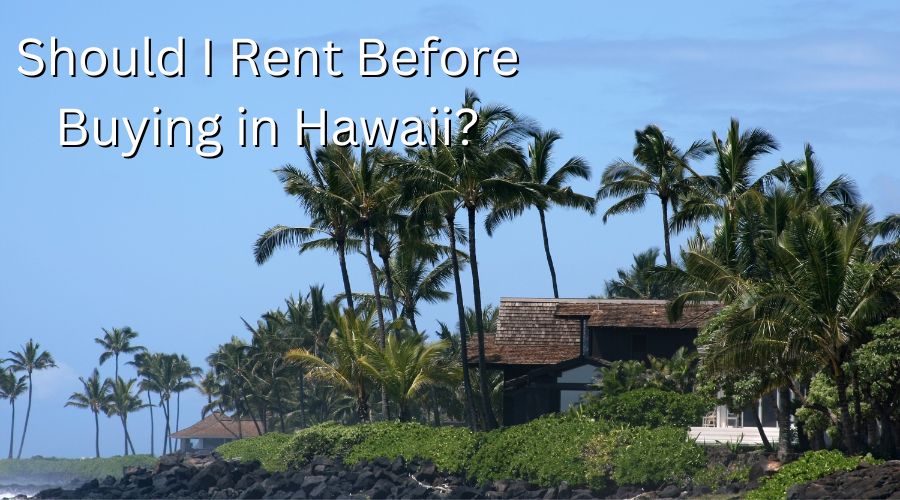 As you consider a move to Hawaii, deciding between buying a home and renting for a while first may be on your mind. Moving to the islands is different than many other moves, with a variety of factors that make it unique.
Keep these things in mind as you decide between renting and buying, and feel free to contact us any time to find out more about making Hawaii your home.
How long will you live in the home?
Your expected timeline is one of the most important factors as you consider whether to rent or buy a home in Hawaii. The best real estate investment is one that you will keep for at least 5 years, whether you intend to live in it the entire time or leverage it as an income property for part of that timeframe. If you are not in a position to buy something that will work for you for 5 years right now, it may be best to rent temporarily while you set yourself up to be in a position of strength to invest in something more long term.
Planning a move to Hawaii? Check out our relocation services!
This can be a complex decision, often based on your mortgage pre-approval status.
Do you know which part of the island you want to move to?
Many people move to Hawaii for a job or to experience a new lifestyle, but are not sure exactly which part of the island they want to call home. If this is you, renting might be the right choice for a short time while you explore the island.
You may be confident that there is a particular neighborhood that is perfect for you. After visiting and getting an idea of your commute, the nearby amenities, which beaches and hiking trails are nearby, and the school district that serves the neighborhood, you may be ready to purchase a home.
Not sure where you want to live on the island? We would love to help you narrow down your choices. Contact us any time to learn more!
Are there children or pets in the home?
In general, single professionals or couples without pets and children will find it easier to rent a home. If you are looking for a home with children and pets, it will be far easier to buy than rent. This doesn't mean you absolutely must buy if you have kids or pets, but think more carefully about the plan if this is your situation.
If you have pets, remember that not all landlords will allow them in the home. This will greatly limit your options. With kids, renting a home is still a great option for many families, but it will be in their best interest to try to move to the neighborhood you ultimately intend to settle down in. This will provide the kids with a chance to stay in the same school and get to know friends that live nearby.
What is the market like in Hawaii right now?
You might hear people talking about how now is not a good time to buy, or that the market is in a bubble. This may have some truth in some markets, but Hawaii in general is a place with inherently limited supply and a steadily high demand for housing.
While there are some cases in which renting will be the right choice before buying in Hawaii, a "housing bubble" is not a good reason in and of itself. Real estate professionals on the islands do not interpret the data to indicate that there is a housing bubble. The housing bubble many of us remember in 2006 was created by risky lending practices that simply are not in play today, so these high prices are now a reflection of supply and demand rather than artificially inflated prices due to shady loans being given out.
To learn more about finding your ideal home in Hawaii, whether it's time to buy now or in the future, contact us any time.