Scouting Your Future Home Before Moving to Hawaii
Posted by Scott Startsman on Thursday, March 16, 2023 at 9:00 AM
By Scott Startsman / March 16, 2023
Comment
You're contemplating a move to Hawaii but don't quite know where to begin. Trying to figure out how to move to Hawaii can seem pretty daunting if you don't already understand the lay of the land or have an idea of how things work here. Living in Hawaii isn't going to be all that different compared to living on the mainland, but we are an island state out in the middle of the Pacific Ocean so it does take planning. With no shortage of modern conveniences and facilities, moving to Hawaii doesn't take anything away from your lifestyle, rather it enriches it with boundless nature, unmatched tranquility and new cultural experiences to learn.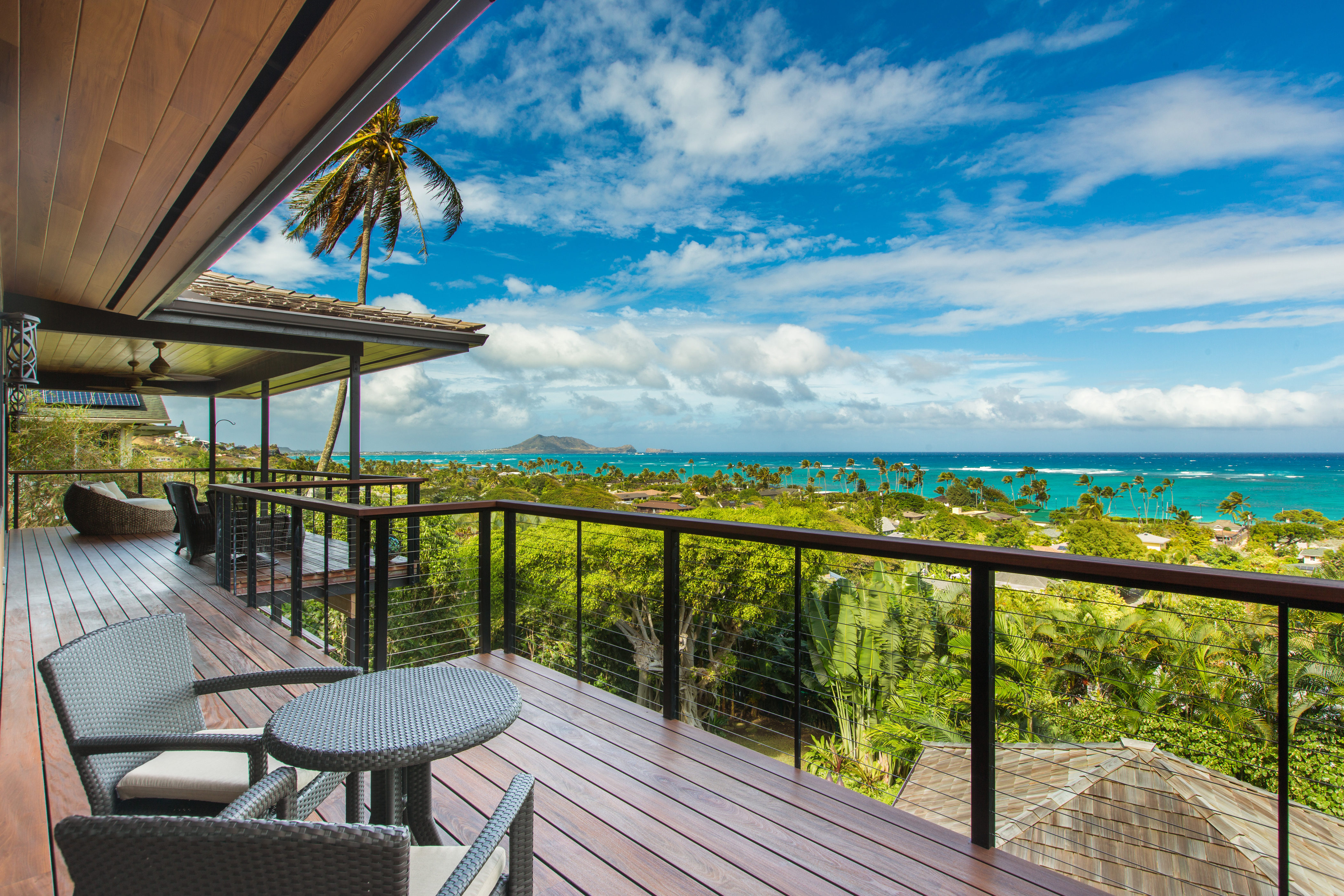 In terms of how hard is it to move to Hawaii, that largely depends on how you're willing to go about the whole process. You'd be mistaken if you feel that it's as simple as searching for the best neighborhoods online and finding properties to buy in those neighborhoods sight unseen. That might work in a major metropolis like New York or Los Angeles but not in Hawaii.
We see it happen so often that people have preconceived notions about what it would be like moving to Hawaii but it almost always changes once they get here. Start your Hawaii moving journey early by doing some online research and then ultimately taking a trip down here. You need to visit the state and explore. This will help you get a sense of all the different areas, lifestyle choices and enable you to make an informed decision about which best suits your lifestyle.
Do General Upfront Online Research
You should start the process by conducting some general research online to figure out which island you'd like to live on. There are plenty of YouTube videos about living in Hawaii. You'll also find many blogs covering what it's like to live on each island comprehensively. Use these online resources to research lifestyle activities, schools, social and sports activities for kids, healthcare facilities, and all of the other things that are important to you and your family. We have a fair amount of resource information for you on our Moving To Hawaii Assistance page
Jobs are also a key consideration and the best ones will always be on Oahu. It's the economic epicenter of Hawaii and globally connected through the international airport. The outer islands are more country and the opportunities there are limited and primarily tourism or agri-based. Most of the economic activity happens in Oahu and understandably, most of the jobs are also here.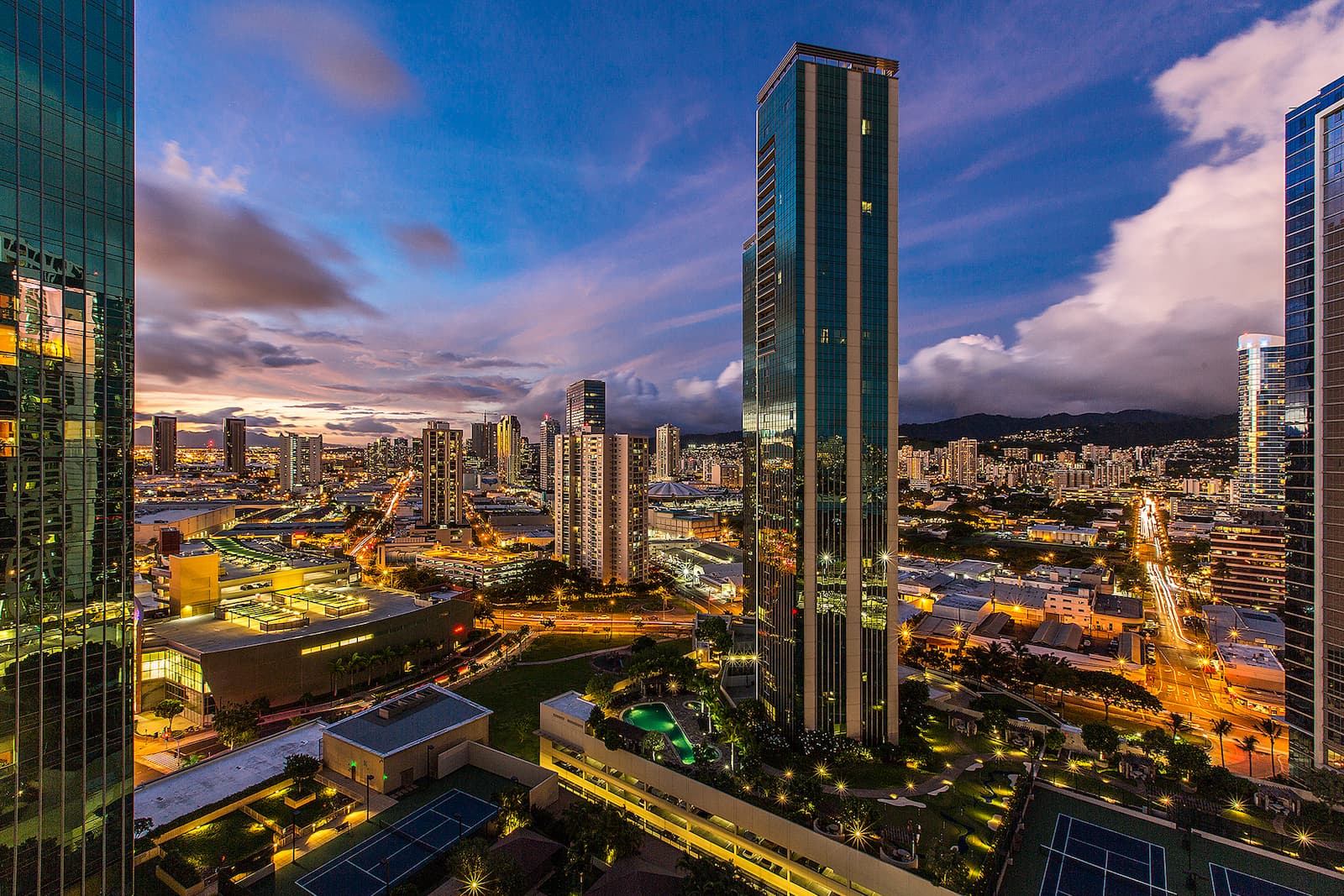 Related: Homes for Sale in Oahu
These factors will help you narrow your options to arrive at the best fit. It's important to keep an open mind at this stage. It's not uncommon to come across information online that's outdated or inaccurate. Don't let that form assumptions in your mind about what life might be like in Hawaii. Your first priority should be to shortlist islands that you feel offer everything that you require to live a comfortable life with your family.
Visit Hawaii In Advance
Spending time here should be at the top of your "things to know before moving to Hawaii" list. Since you're already considering a move, you may have several issues, concerns, and dilemmas that will guide your purchase decision. It's impossible to get a sense of which island or neighborhood or property will tick all of the boxes unless you come and check them out for yourself. No travel guide or blog can replicate the knowledge that you'll gain by having your feet on the ground here. With our over 20 years of real estate experience and corporate and individual relocation experience in Hawaii , we can of course quickly and easily help you narrow your focus before your arrival.
Related: Best Island In Hawaii For Families
Once you have that shortlist, it's time to make a general visit to Hawaii so that you can visit each island and get a sense of life there. This will help you get a lay of the land and also enable you to further narrow your focus, otherwise, you may find yourself in analysis paralysis due to the many options that are available. That's when the process becomes overwhelming and might even cause you to give up on the idea of moving to Hawaii altogether.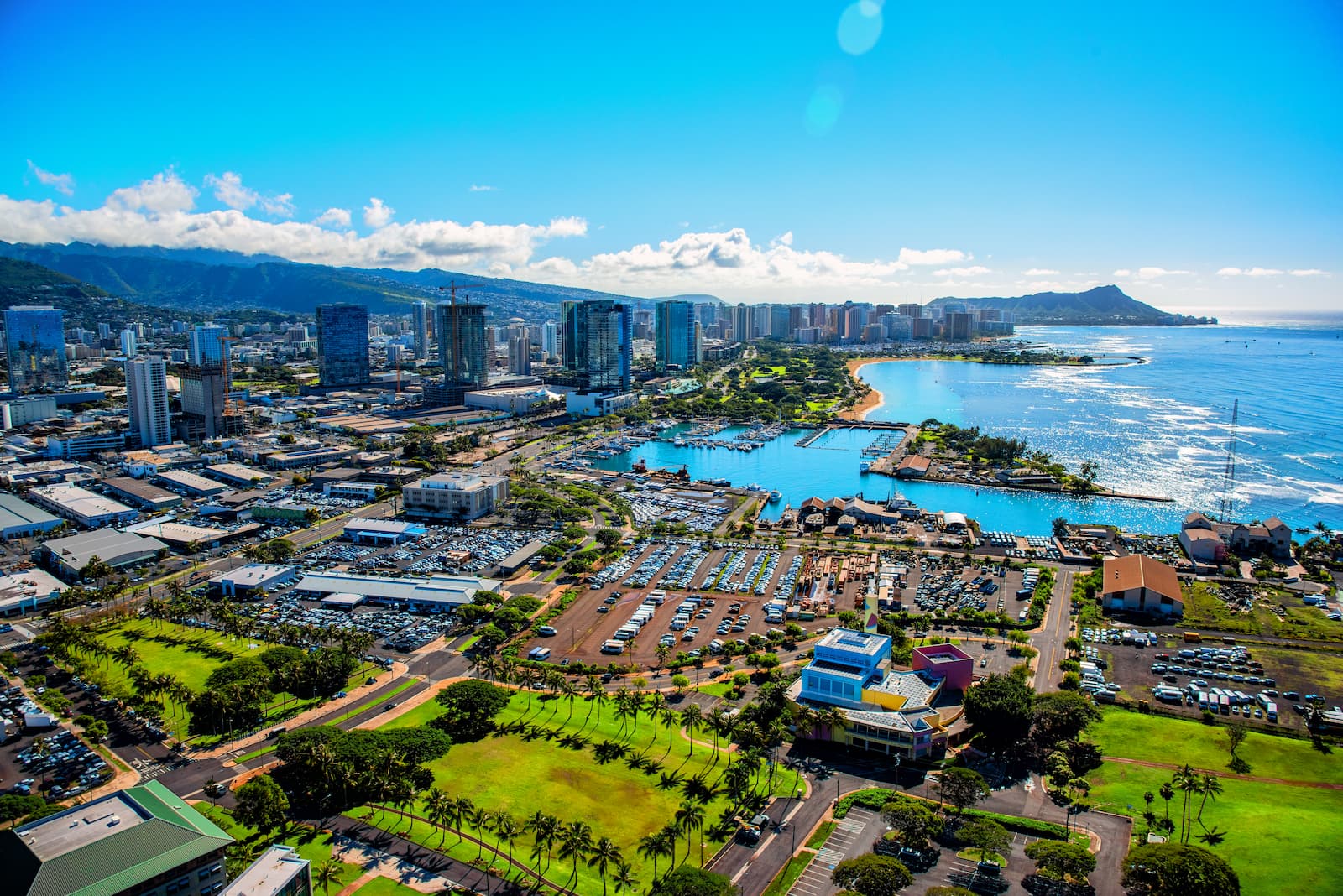 This is a particularly important step for people who have never even visited Hawaii before. It's entirely possible that whatever your perception of living in Hawaii is will end up changing once you spend a bit of time here. That limited understanding may have been due to unreliable online advice, which can often be downright inaccurate. Oftentimes, based on your research online, you will develop ideas of what is important to you and what your must haves are, only for them to change or re-prioritize once you arrive and start to get a feel for the areas.
Open your eyes to the reality of moving to Hawaii by making a trip in advance. If you are not sure which island is the right fit for you, then you may need to make multiple trips after the first trip to help you narrow which island to focus your efforts on.
Research Hawaii Communities That Match Your Lifestyle
Once you've decided which island you'd like to live on, do some research online about the various communities in Hawaii to figure out which areas will fit your lifestyle. It's time to get out of tourist mode and think logically about reconciling your needs with what's on offer. As you conduct your research, ask yourself, do you prefer a big city or a small town feel? Are you looking for a single family home in a luxurious neighborhood or a condo in a new development?
For example, if you want to be in a city with access to the best schools, entertainment, and healthcare then Oahu is the perfect destination. The Honolulu neighborhoods have a distinct character and offer both single family home and condo living. The urban core areas like Kaka'ako and Ala Moana have a hip and trendy vibe and are predominantly high-rise condo living. On the southern shore of Oahu, Waikiki is a very popular district with enviable ocean views. The ridge community of Pacific Heights, preferred by the movers and shakers of politics and business in Hawaii, boasts beautiful single family homes with panoramic views of the city and ocean and is a peaceful respite from the hustle and bustle of Downtown Honolulu, which remains easily accessible.

While being the main city and economic hub, Oahu also offers plenty of access to nature with some of the best beaches at your disposal. Even if you're after a more relaxed atmosphere that's also possible on Oahu since there are many areas outside of the city center with a more suburban or country vibe. If you prefer an entirely small-town vibe, the outer islands could be more appealing. They're more remote and provide an authentic small-town experience. However, they also have limited options for schools and healthcare. If you need access to everything that Oahu has to offer, from the best healthcare and education to world-class retail and dining experiences, you have to jump on a plane to come over and that's not realistic or sustainable from a daily standpoint.
The community you choose to live in should be able to fully support your lifestyle, so there are countless considerations that you need to keep in mind before making the purchase. For example, are the schools you need for your children too far away? If so, are you willing to make that commute daily? Is a long commute required for work? Are there any healthcare needs that require easy access to the best healthcare facilities? Do you like drier or more lush tropical weather?
Related: Your Guide To Private Schools In Oahu
Figure out what's important for you and put a list together to streamline your search. You can then work through it using the process of elimination to shortlist neighborhoods that best provide what you need to not just maintain but elevate your lifestyle.
Spend Time In Various Neighborhoods
Now that you have shortlisted the neighborhoods you'd like to live in, it's time to do some legwork, literally. We recommend making multiple trips here to spend time in the neighborhoods you're interested in. Once you're here, go visit the schools and talk to people to see if the schools will be a good fit for your child. Spend some time in the different communities to see if you prefer living in the urban core of Honolulu or would rather settle down in a more rural beach community, like Kailua, for example.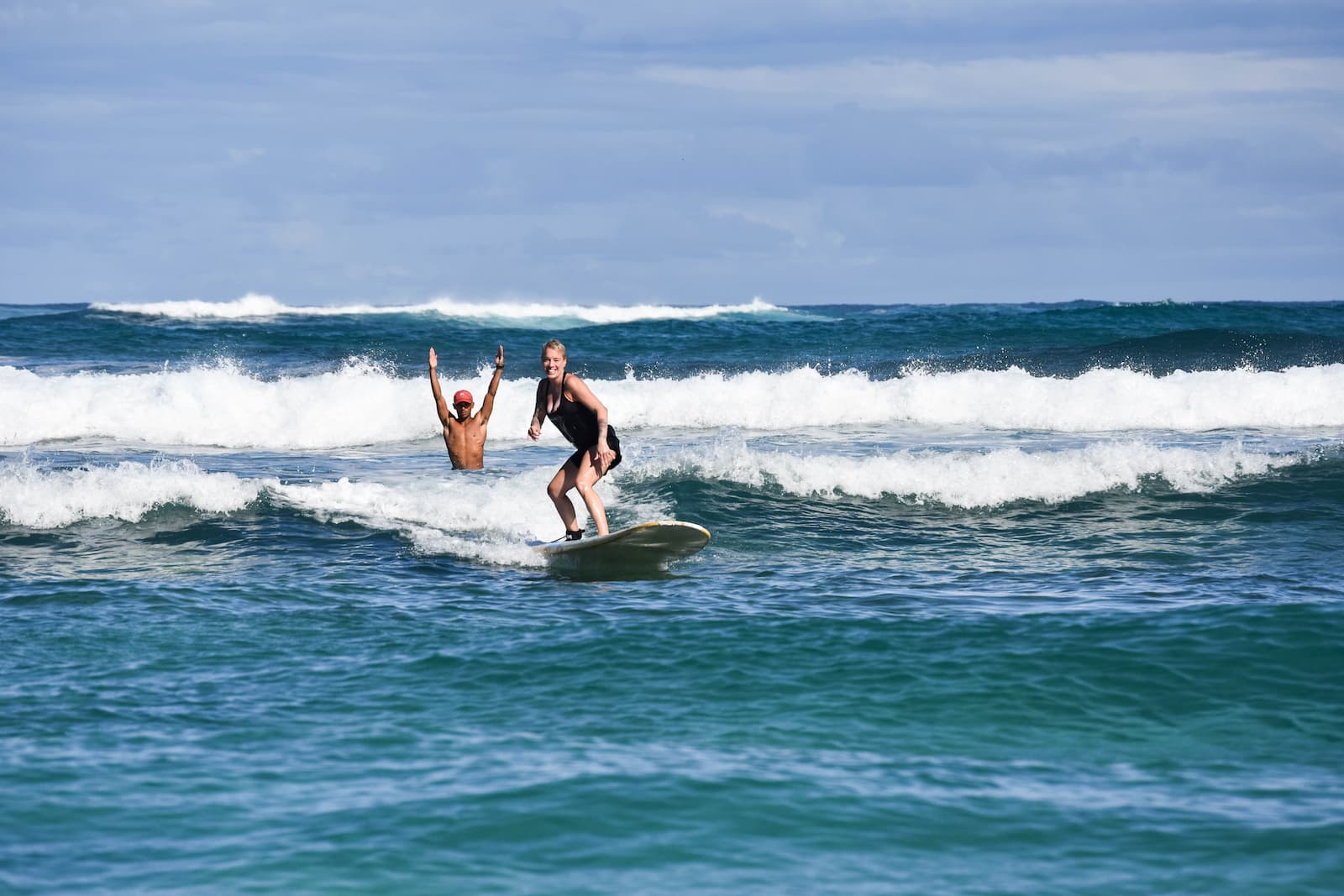 Visit the shops, community services, and conveniences to see if everything you need to retain the kind of lifestyle you want is present. Go to the beach and parks to see what the access to nature is like and what activities will be available for you. Does your work require a long commute? Is the commute time acceptable from your preferred neighborhood? If so, make that trip from your preferred neighborhood to understand what the drive is like and how good or bad the traffic can be on that route.
It's only when you spend time on the ground that will you be able to better get a sense of how everything aligns with your needs. Consider getting a rental in the neighborhood you're interested in. Transition to a long-term rental if you end up liking a neighborhood. Strive to spend a decent amount of time on one or two trips down here before purchasing your dream home and moving into it.
Related: Buying a House in Hawaii from the Mainland
Avoid Making A Costly Mistake
To make the right decision when considering a move to Hawaii, it is recommended to spend ample time in the areas you've shortlisted. Since it's a major investment in your life, approach the process with diligence to avoid costly mistakes. It's not uncommon for people to end up moving away from Hawaii not too long after they've settled down here. We see that happen quite often and that's largely because of leaving "vacation mode." Life will be much different than when you are on vacation no matter where you are in the world. It's that sense of home and belonging that when established helps keep us grounded.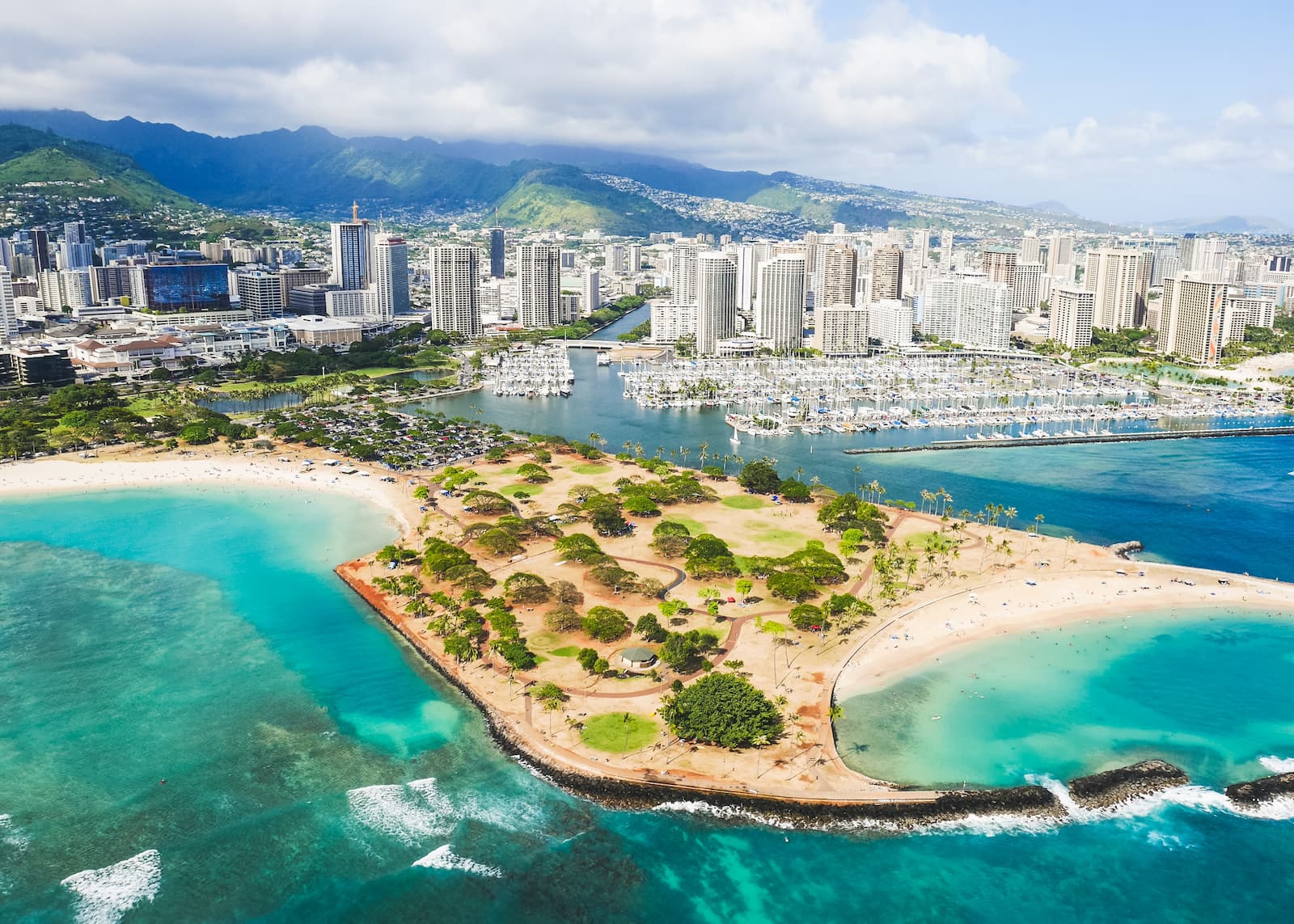 Related: Can I Buy a Home Before Moving to Hawaii?
How We Can Make Moving To Hawaii Seamless For You
The HiEstates team has helped hundreds of families move successfully from the mainland as well as across the globe to Hawaii and integrate into the community here on Oahu. We can draw on our decades of experience and our network of vendors to make the process extremely efficient for you. We generally recommend reaching out to us well in advance of your visit, ideally six months to a year before you plan to arrive. We do consultations to help you with creating the right plan for your move from your current location to Hawaii and help walk you through the process step by step from getting here to buying your Hawaii home. Use the form below to get started or give us a call at 1-(808) 427-0867 and we'll have you sorted in no time.