Working From Paradise - Remote Working From Home In Hawaii
Posted by Scott Startsman on Friday, October 8, 2021 at 4:13 PM
By Scott Startsman / October 8, 2021
Comment
Working From Paradise
The pandemic brought a wave of uncertainty about office work throughout the world. While many companies are insisting that workers must return to the office sooner rather than later, there are a few out there doing the opposite and granting workers permanent remote working status. With this, remote workers can opt to move to different locations to complete their work.
Well - where better to work than Hawaii? The state is a paradise, filled with great views, people, food, and some of the most coveted real estate in the nation.
It's not for everyone, though. Time Zone differences between the mainland and Hawaii usually mean an early start to the day - which could spell trouble for night owls.
What Is Full-Time Remote Work Life Like?
Working from home can save on commuting costs, free up time for the family, and be overall better for your mental health. But full-time remote work is definitely not for everyone. It requires a lot of self-discipline. You have all of the distractions and comforts of home telling you to relax - but you still need to do work.
It does have a lot of upsides, though. Remote workers are usually in tech or creative fields, which can transplant easier than some other career types. This segment of workers predominantly use computers already, so they're just switching environments.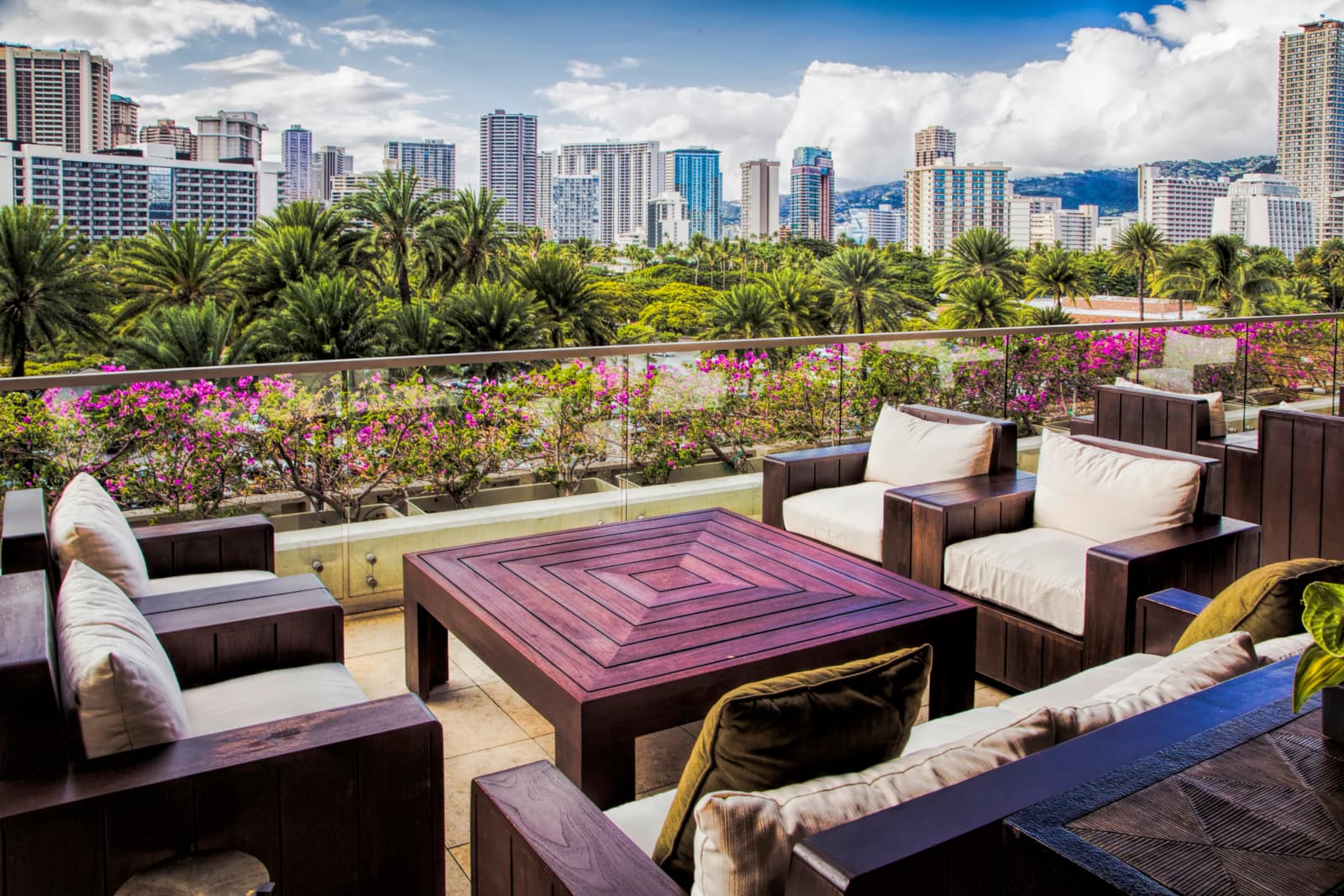 If you're doing the same work and just switching environments - why not work from paradise?
Is Working Remotely From Hawaii Viable?
Absolutely. Hawaii is perfectly viable for remote workers who want to work from the mainland. Of course, this will ultimately depend on which island and neighborhood you move to - internet speeds and reliability can vary, just like on the mainland. There are a few factors that can make it more difficult, such as cost of living and time zones - but once you tackle those, the rest comes easy.
Best Island For Remote Workers
This ultimately comes down to what island most suits your particular preferences. Oahu is the most populated of the islands, as well as the most connected to the mainland. If you need specialty supplies, specialty medical care, or the ability to travel to the mainland on demand - Oahu is probably your best bet.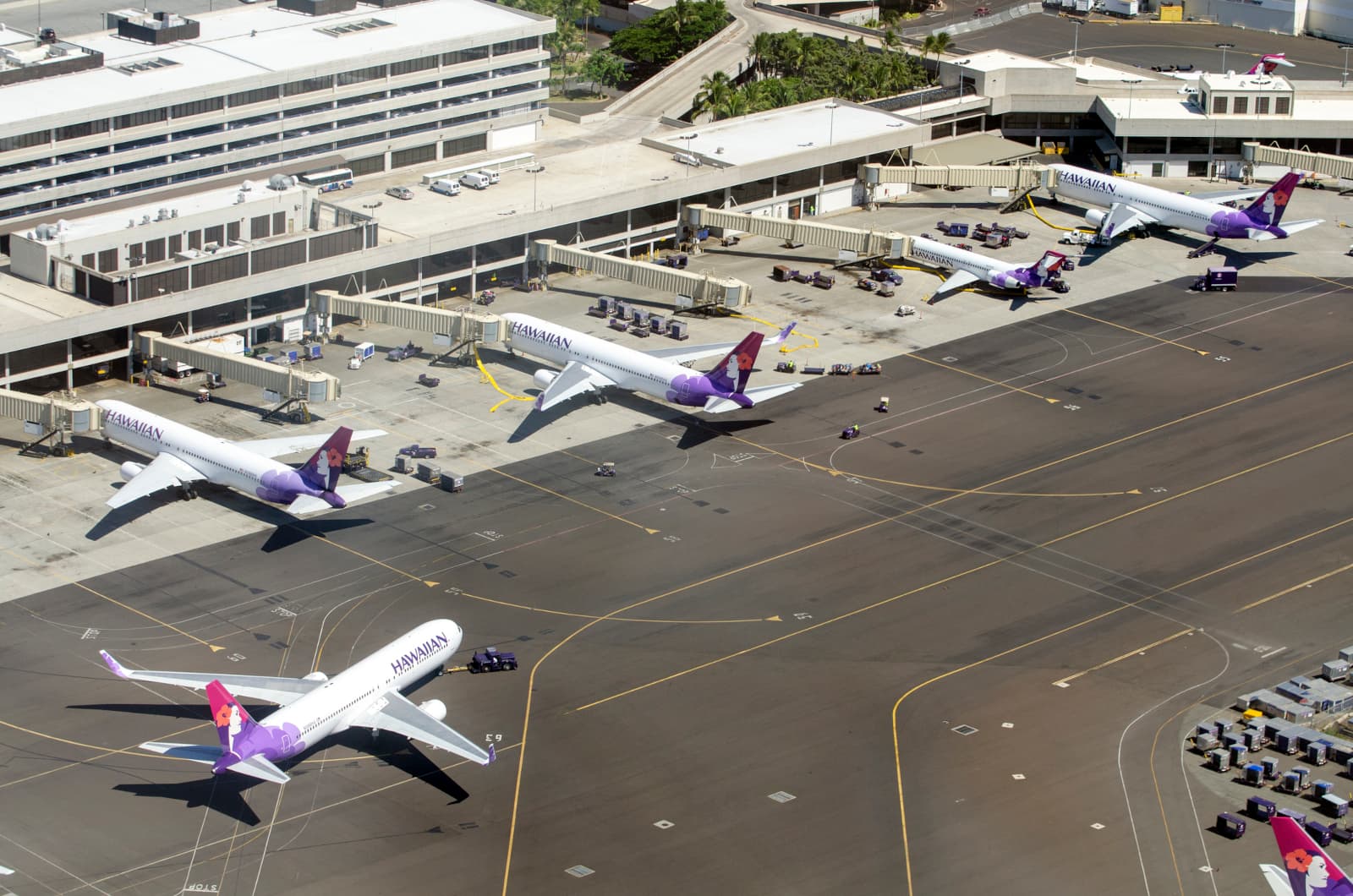 Related: What Is The Best Hawaiian Island To Live On?
Maui and Big Island are great in their own right, but Oahu has the most variety and the largest population. In addition, Oahu is the only island that has much of a life going on past 8 PM. If you're a night owl that likes to go out at night, it's definitely the island for you.
Best Neighborhoods For Remote Workers On Oahu
As with the above question - it all comes down to your particular needs and interests. Oahu is pretty well connected on the internet side, so remote workers should be able to set up shop virtually anywhere. As with anywhere, though - double check with internet service providers in the area before deciding.
Related: Best Oahu Neighborhoods For Remote Workers
If you want the paradise life without the hassle of owning and maintaining a house, urban core condos might be right for you. These give you the convenience of living within the city and are often loaded with amenities. The Kakaako and Ala Moana areas are two hot new areas coming up in Honolulu, with completed and new development towers throughout.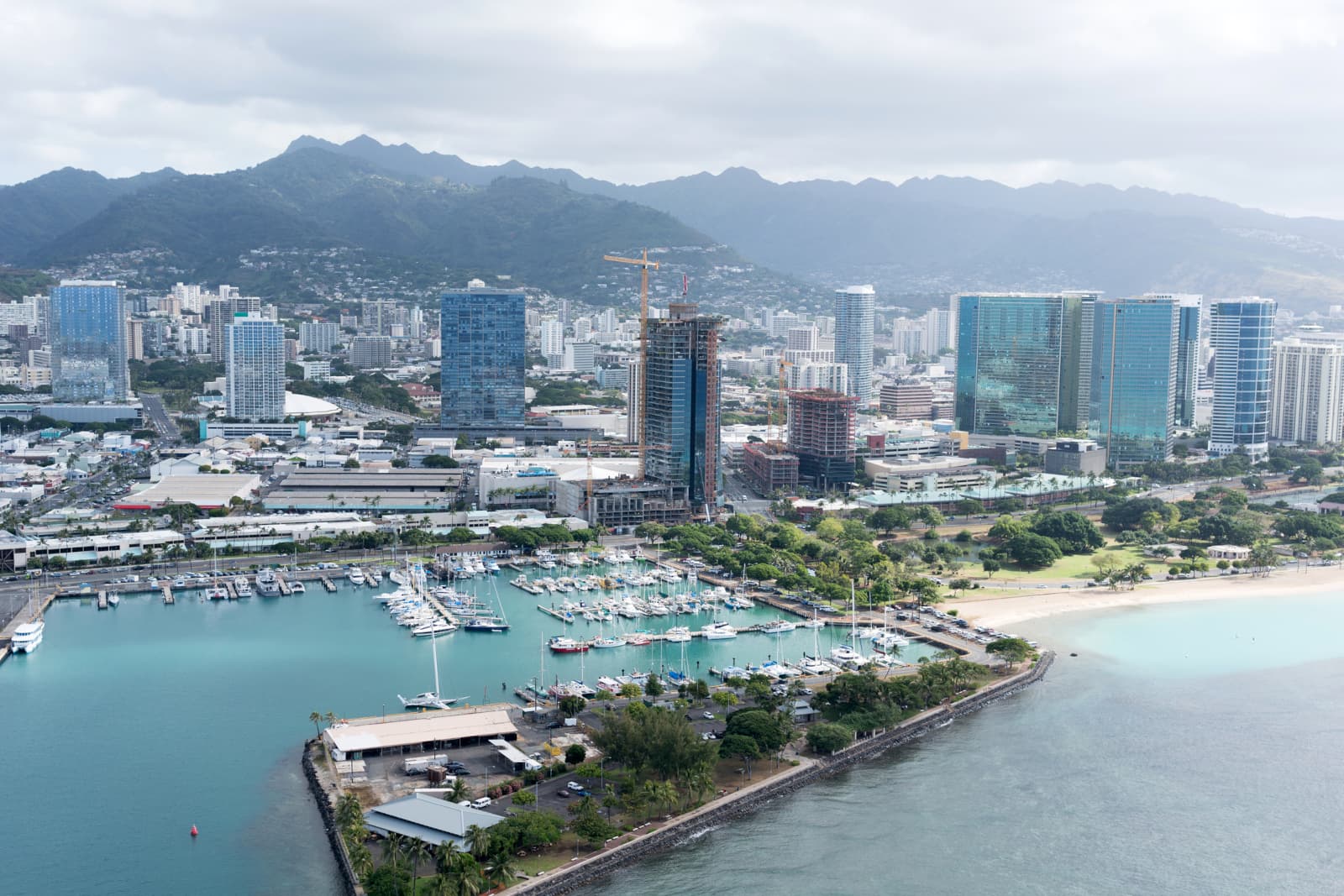 The Park at Ward Village is one such example. Designed during the pandemic, units in The Park have had extra care put into making sure residents are comfortable staying close to home. It is located in Ward Village, a pedestrian-friendly neighborhood that intends to bring the "perfect mix of urban and island living."
What You Should Know About Remote Work Life Like In Hawaii
While it's true, Hawaii is a paradise - there are some things you should know before you make the leap.
Related: Living In Hawaii - My Perspective From Living Here 20 Years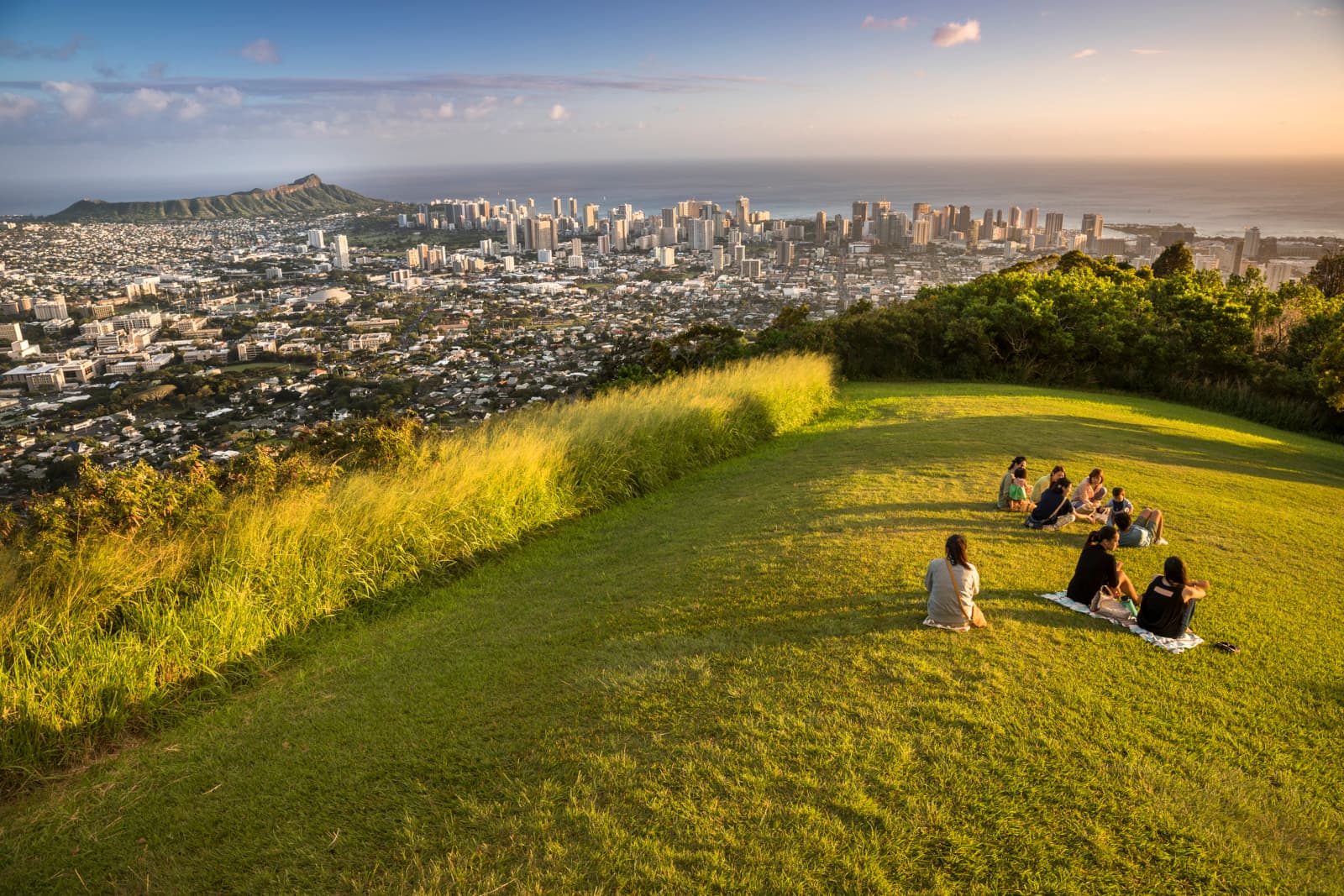 Life here tends to be a bit more relaxed, with people going about their business at a slower pace than the mainland. It makes it easy to forget the important factors - like how Hawaii doesn't observe Daylight Savings Time, or how the Cost of Living in Hawaii is higher than most places on the mainland.
Time Zones
Because Hawaii is further east than the mainland United States, Hawaii falls several hours earlier than the mainland United States. Daylight savings isn't observed here either - so if you have meetings with people from the mainland, you'll need to be prepared for their time shift.
This can make timing work calls a bit confusing at first and a few times per year. During daylight savings time, from March to November, a virtual meeting at 10 AM San Francisco time is 7 AM Hawaii time. From the first Sunday in November to the second Sunday in March, that same 10 AM San Francisco time meeting takes place at 8 AM Hawaii time.
Cost Of Living In Hawaii
The Cost of Living in Hawaii is fairly high, which is to be expected. As a series of islands that are not fully self-sufficient, many things need to be imported from the mainland. The distance, duration, and difficulty of shipping certain items can especially drive up their price. When budgeting for groceries, you really need to shop with intent.
Related: Cost of Living In Hawaii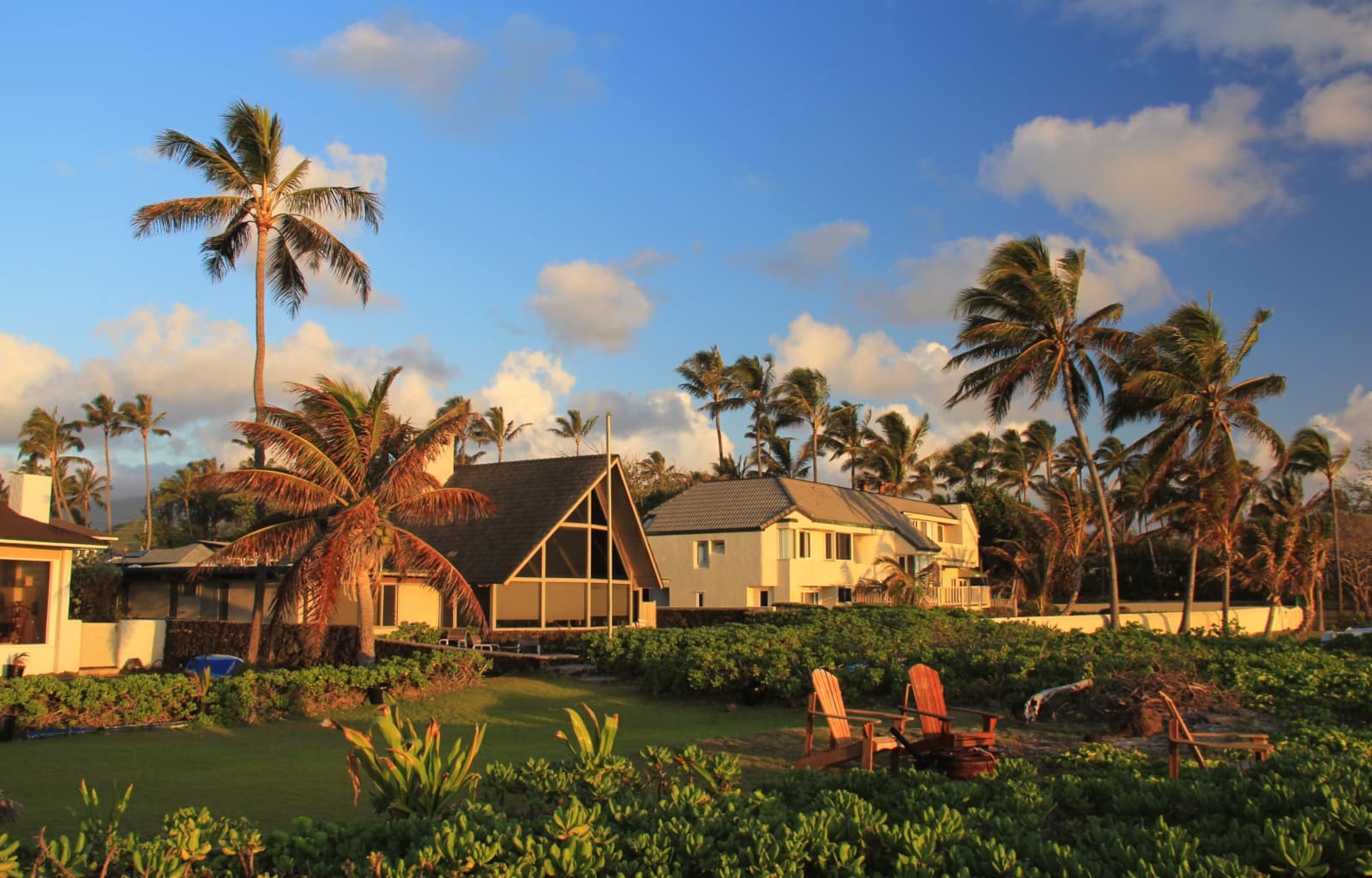 But where the higher prices come into effect the most is in the real estate industry. Hawaii real estate is different from real estate on the mainland. To start, it's some of the most coveted land in the nation. From Kahala and Diamond Head luxury neighborhoods to the beach neighborhood of Lanikai Kailua. There's a very limited amount of land to go around, making every portion precious.
Mainland Relationships
Unfortunately, one of the downsides of living in Hawaii is the distance it imparts on relationships. This was especially highlighted throughout the pandemic as restrictions were piled on. It's a natural part of life, drifting apart from old family and friends - but that doesn't make it any easier. The time zones alone can make keeping in touch difficult, let alone the time constraints of travel.
Relocating From The Mainland
Moving from the mainland to Hawaii as a remote worker isn't always easy - you need to prepare ahead of time. As with anyone planning to move to Hawaii, I very highly recommend getting to know the neighborhood you intend to move to first. If you are currently a remote worker, consider visiting for a few weeks while you continue working.
Like anywhere, the community you choose to live in can have a major impact on your happiness. The last thing you want is to move to a neighborhood far away from everything you previously knew - only to find that you hate your new community.
Related: Moving To Hawaii - Make The Dream Come True
Movers & Shakas
Movers and Shakas is a program created with the intent of leveraging the remote work evolution to attract and retain key talent in Hawaii. This program especially welcomes returning kama'aina, encouraging brain gain in sectors especially suited to the state. As the situation evolved, the program shifted towards helping newly relocated professionals to acclimate in the workplace, culturally, and socially - read more about the Hawaii Talent Onboarding Program (HITOP) here!
Is Moving To Hawaii As A Remote Worker Right For You?
I can't give a flat answer that will fit every individual reading this. Every person is different, with different levels of attachment to their mainland relationships, risk tolerance, community preferences, and incalculable other factors. Hawaii is paradise. Some people can live in paradise, but others prefer just to visit.
Planning a move to Hawaii? Check out our Moving To Hawaii page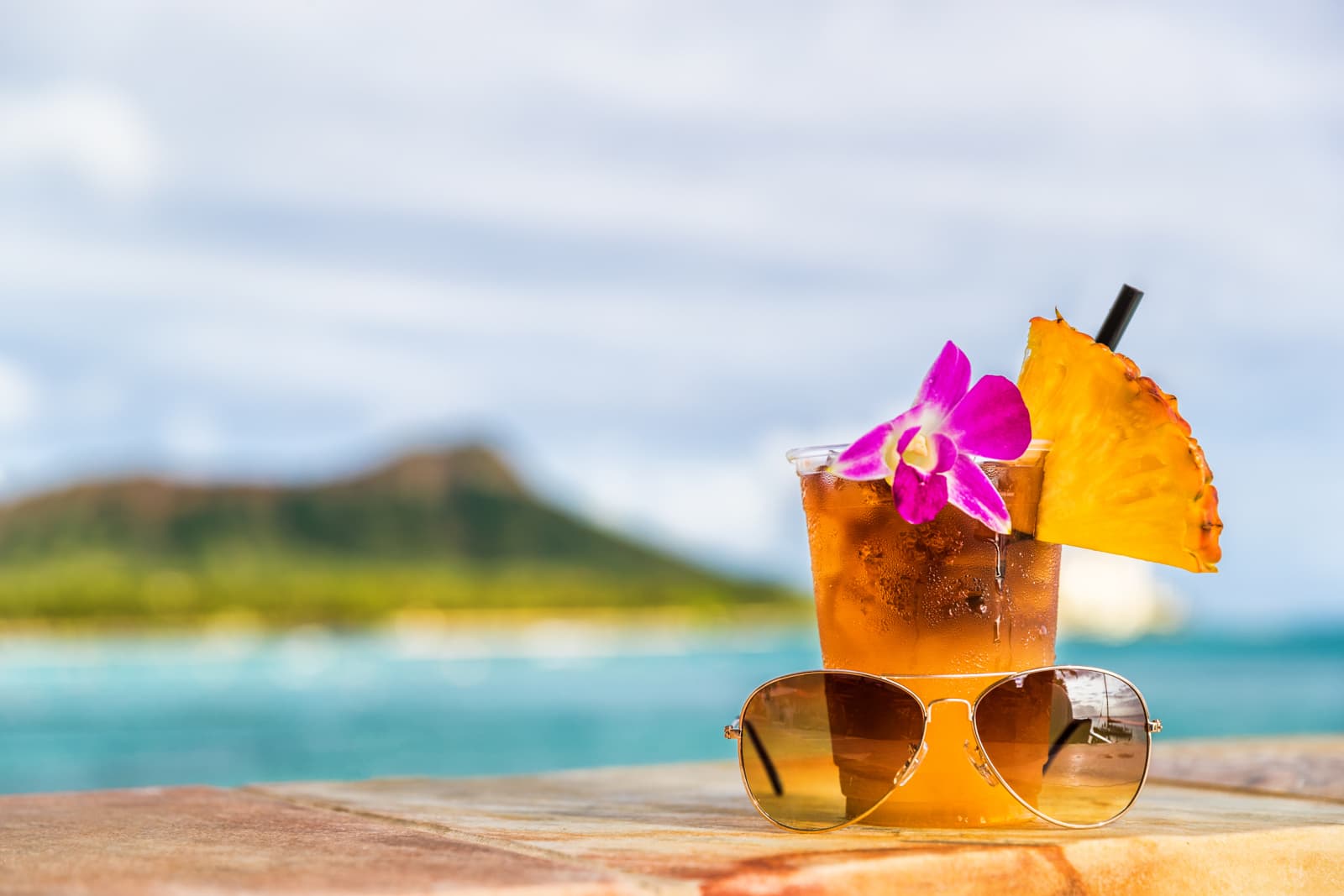 I've loved it since I moved here 20 years ago. If you're ready to hop on board and learn more about moving here, reach out now! Request a consultation below or give us a call at 1-(808) 427-0867!