Pros & Cons Of Buying In New Development Projects On Oahu
Posted by Scott Startsman on Tuesday, May 30, 2023 at 10:30 AM
By Scott Startsman / May 30, 2023
Comment
Buying new development projects on Oahu can be an exciting opportunity for those looking to invest in Oahu real estate or find a new home in a prime location on Oahu. With its stunning beaches, vibrant culture, and thriving economy, Oahu is a highly desirable destination for many. New development projects offer modern amenities, luxurious living spaces, and access to some of the island's most coveted areas. However, buying in a new development project can also be a complex process with many factors to consider, such as financing options, project timelines, and potential risks.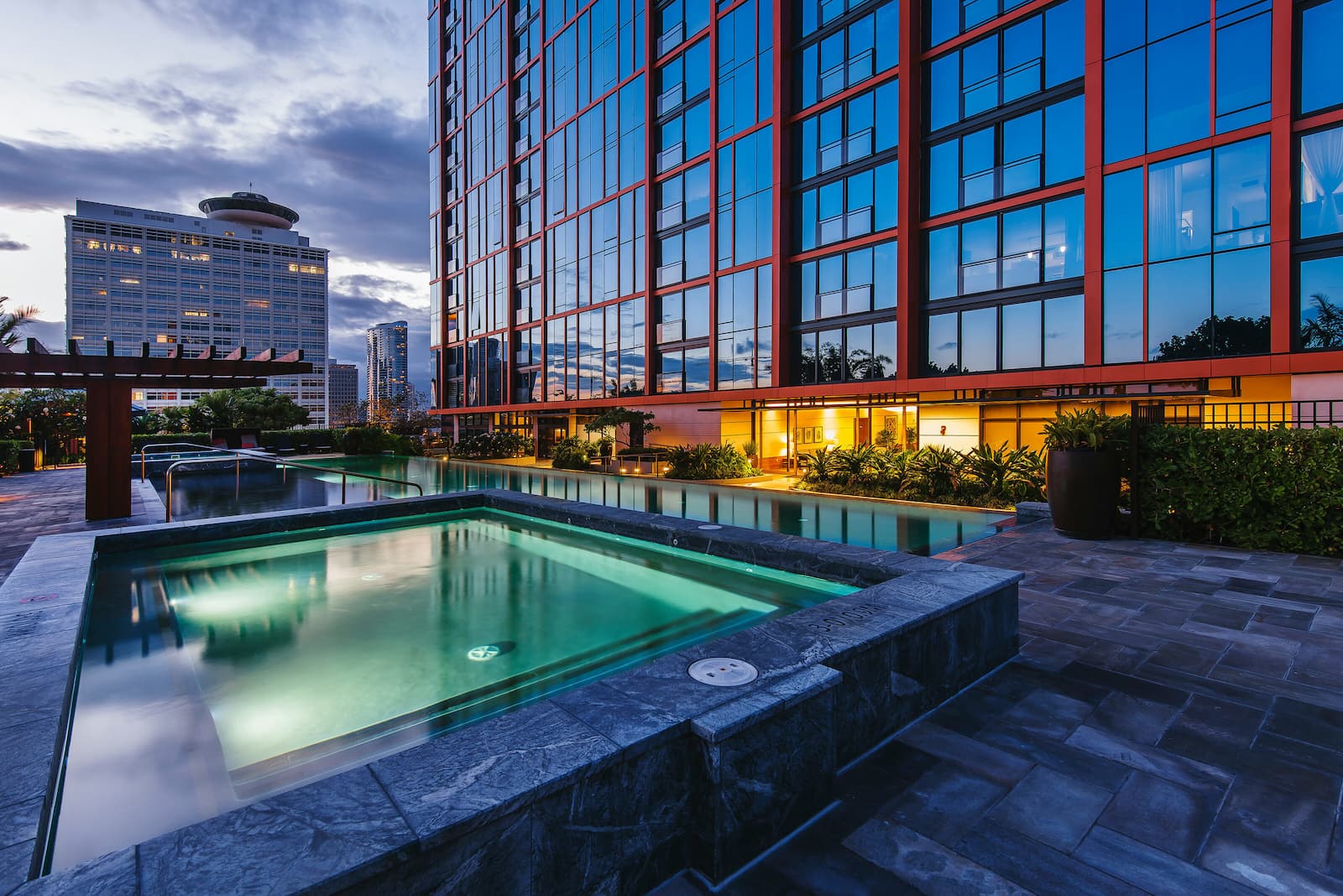 It is essential to gather as much information as possible before making a decision to ensure a successful and satisfying investment. We have 20 years of experience helping guide people through the process of buying in new development projects on Oahu and will highlight some of the Pro's and Con's of buying in new development home and condo projects on Oahu below
Types of New Development Projects On Oahu
The new developments in Hawaii include single-family homes, condos, and townhome properties. On the surface, it may seem like you can't go wrong with buying a new development property, but as with most things in life, it does have its pros and cons. We have gathered all the new development projects on Oahu in one place on our site. Read about them on our New Developments Page.
Related: Alia - New Luxury Tower Coming To Our Kaka'ako
You'll typically find new condo developments in the Urban Core of Honolulu. These high rise developments will offer everything from affordable housing options to ultra luxury condos. New development single family homes and townhomes will be located further from the Urban Core and will generally be in master planned communities with a more suburban vibe. You will find some smaller new home development projects as well.
The Pros
New Construction
Brand new construction is the biggest benefit of new developments on Oahu. It quite literally starts from scratch. You get the newest quality materials and designs. All of the fixtures and fittings are modern and future-proof.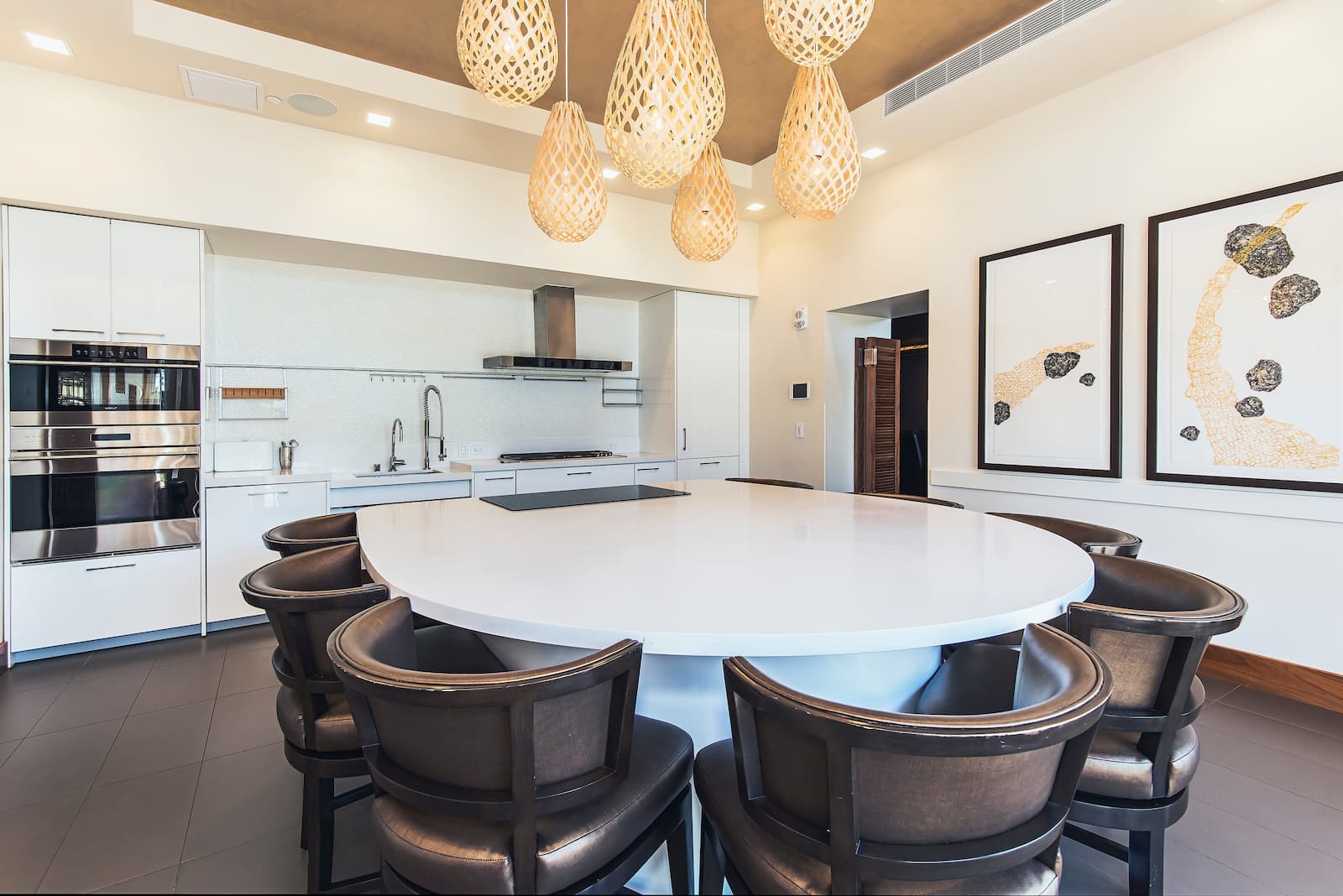 The finishes and appliances will be in an immaculate condition, thus contributing to a higher standard of living. This also extends to the amenities offered by the new developments, including but not limited to the pools, playgrounds, greenspaces, libraries, dining facilities, and more. They will have the latest and greatest in design and in amenities, planning and construction.
Related: New Construction Condos on Oahu
New Oahu condo developments also utilize more energy-efficient lighting and some even have solar power generation systems to lower the cost of electricity for the common areas, thereby lowering your electricity and maintenance bills.
Nobody Will Have Lived There Before You
There's also a lot of attraction to the idea of moving into a home that nobody else has lived in before. You have that peace of mind that everything is brand new. Nobody has used the bathrooms, the appliances are in pristine condition and under warranty, and nothing is going to break or need a replacement for the foreseeable future. There wouldn't be any worries about large capital improvement outlays that could cause assessments to the owners.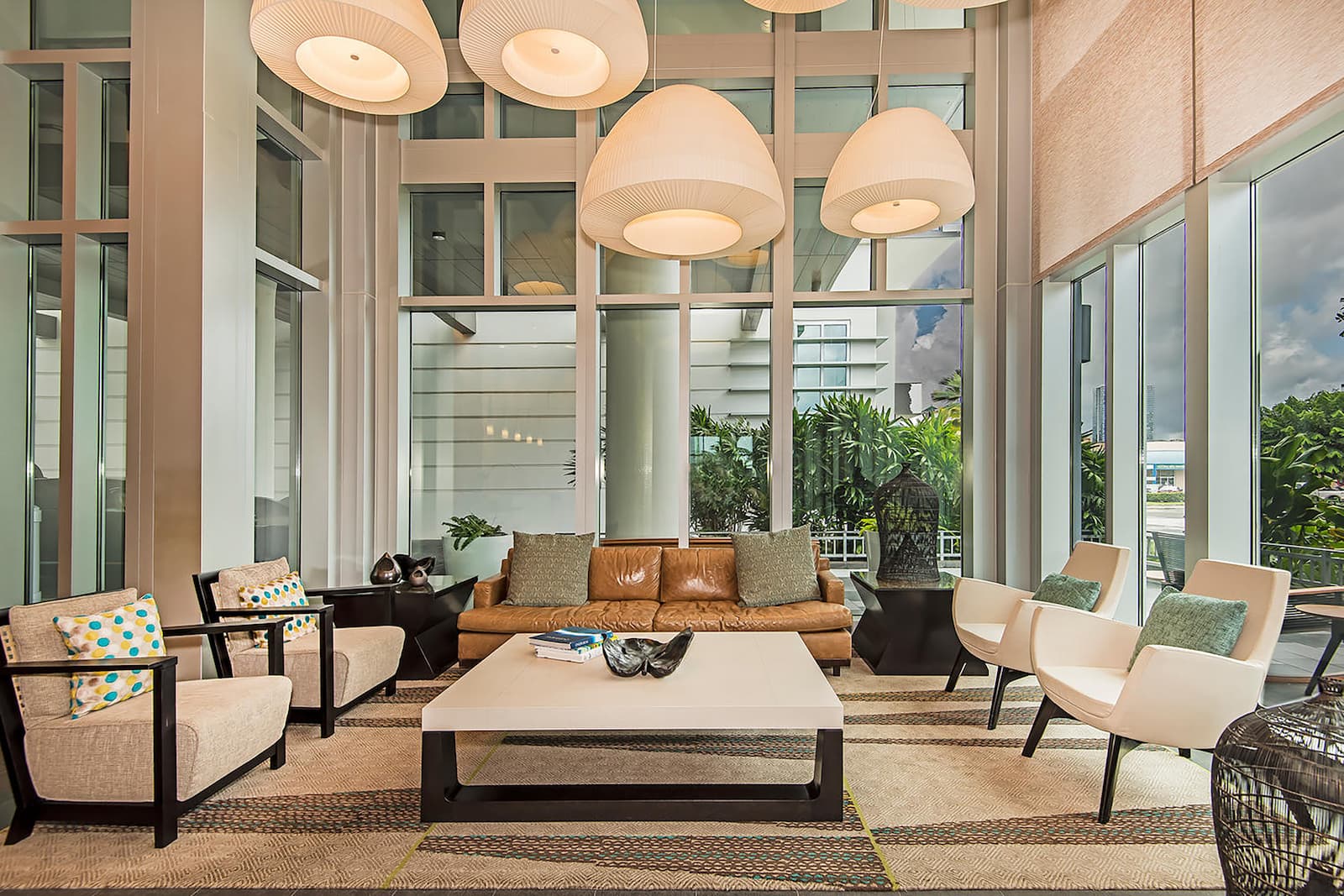 People who buy an older property will typically have a lived in feel. Perhaps the paint has been scuffed and needs to be touched up or repainted, some fixtures are not working or are dated, the woodwork is chipped, etc. Renovations can be expensive and the costs can escalate if you're not used to getting this sort of work done.
Personalize Your Property
In comparison, some new developments in Hawaii allow you to pick "upgrades" for your property while it's being built. These can include the appliances, flooring, and even modified floor plans, thus allowing you to personalize the look and feel of the property according to your preference.
Take Advantage of Developer Incentives
Some developers will also provide incentives to generate buzz for their new developments. These may include a lower interest rate offered through their preferred lenders, credit for upgrades on the property, or covering part of the closing costs for customers. You stand to save money if you snap one of these deals on a new development.
Potential for Capital Appreciation
Among the new condo development pros & cons is the very real possibility of significant capital appreciation. For example, when you're investing in a new high-rise tower, you're effectively getting in on the ground floor of a major potential upside. Once it ultimately closes in three years, for example, you're potentially looking at three years of market appreciation for the unit.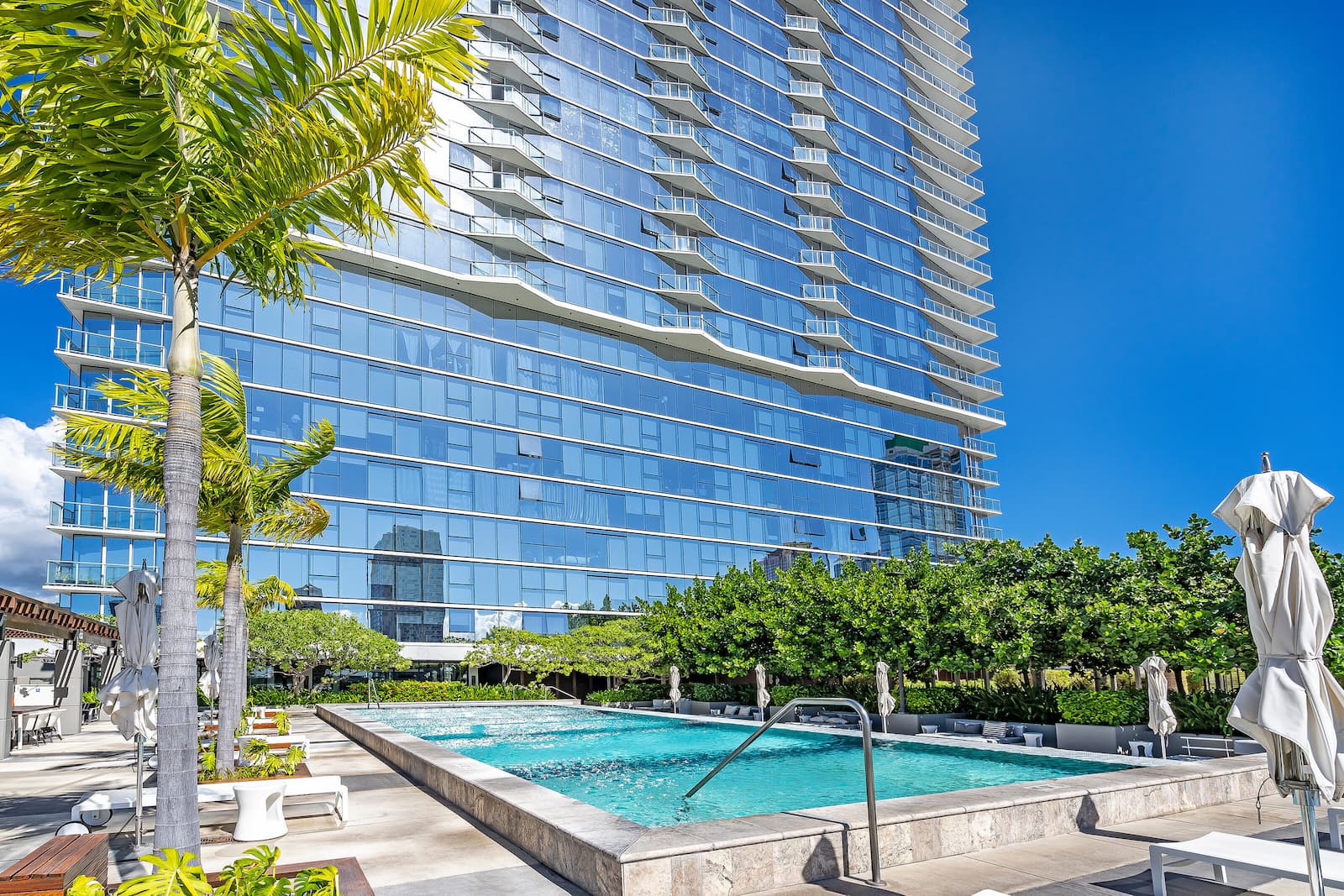 On some Oahu condo developments, this can be over 20% at the time of closing. If you take a loan out to purchase the property upon completion, then your return is compounded in that you have only put a deposit down (fraction of the total cost of the unit) but you get the benefit of the appreciation of the total units value, therefore compounding your return.
Related: Hawaii Real Estate Market Stats
Choose From A Large Variety of Units
You get to choose from the largest selection of units at the prevailing offer price. Once the development is sold out, you're only able to buy the units that an owner is selling. So if you need a three bedroom condo in a particular project, you may have to wait a considerable amount of time before one becomes available for purchase. When you invest in a new development, you're able to choose your preferred unit from the outset.
Book Your Unit With A Deposit Payment Only
Only a deposit needs to be paid to enter into the contract and the rest of the purchase price for the home or condo will not be due until completion. With projects you often can contract for 5% down, sometimes less and then you may or may not have a requirement for more money deposited at a later time (0-15% of the purchase price).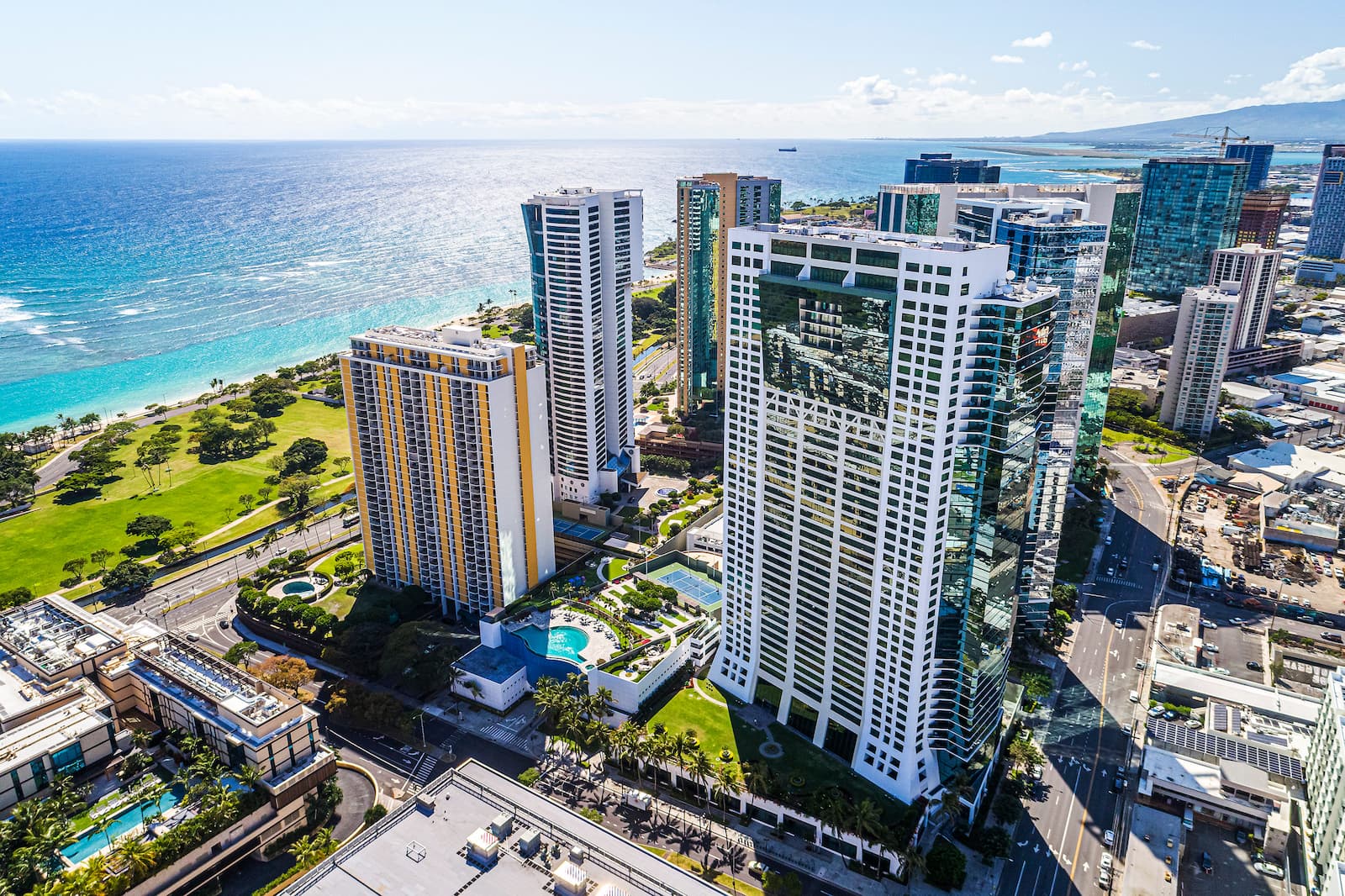 There is a State of Hawaii requirement that buyers may rescind their contract for up to 30 days upon contracting, so you have an out from the contract typically further out than for resale purchases, but since your new development purchase is typically further out for completion (3 months to 3 years) you only have to commit a fraction of the money to the purchase and can keep the rest of your money in your pocket, working for you.
The Cons
You Can't Move In Immediately
One of the biggest disadvantages of new developments is that they can't fulfill your immediate need for housing. You have no other option but to wait for the construction to finish and that could take anywhere from three months to three years, depending on the type of property. If you're in a situation where you need to move immediately to stop renting and start owning, this won't work for you.
Your Money Remains Tied Up
Moreover, on projects where you contract and pay a deposit, that money is tied up until such time that construction is finished, and that could take years. You can't access that money and it won't generate any returns during that period.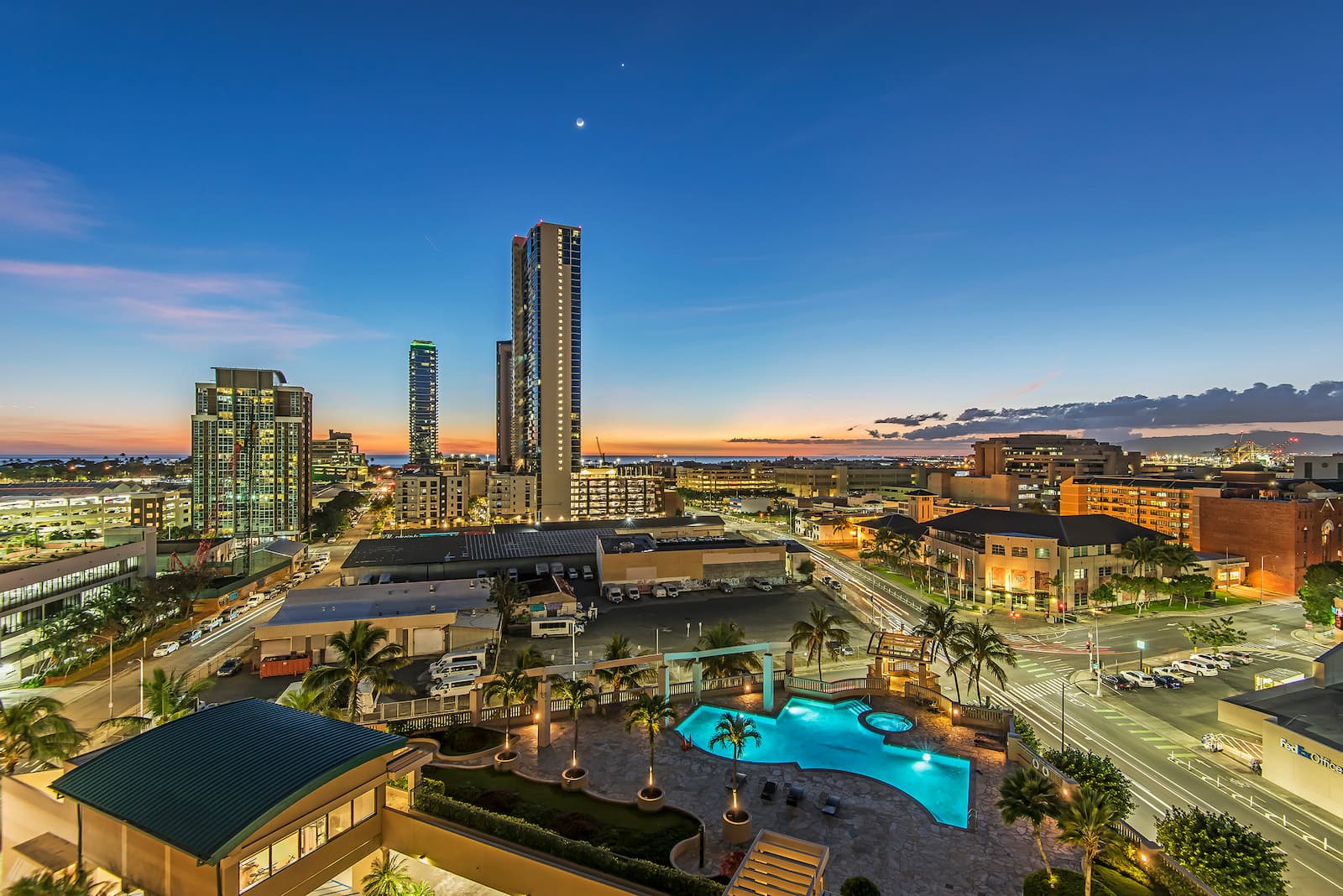 If you could theoretically generate a higher return with that money during the time that it's locked up, perhaps this wouldn't be the most suitable investment.
Limited Financing Options
Financing options also tend to be limited and restricted for new developments which is why you may have to use developer-approved lenders. It's vital to keep in mind that if you're obtaining financing and the project completion is going to take more than 3 months, you won't be able to lock in a loan rate.
Related: Mortgage Pre-Approval
Oahu new developments, particularly high-rise condos, may take more than three years to reach that stage. The market could change significantly during that period and you have no way of predicting what your mortgage interest rate will look like once the project is handed over.
Limited Ability To Personalize Your Property
Some, but not all, developers provide customers with the option to make modifications or upgrades. The project you choose may have no such option. You'll get what the developer gives you, a cookie-cutter unit that looks like all of the other units in the development. It will thus require an investment out of pocket to add your own touch to the property once it's handed over.
Construction May Not Be Fully Complete When You Move In
There also tends to be a disconnect between when units are handed over to when the construction on a project is deemed "complete." It's not uncommon to have additional construction activities ongoing even after closing.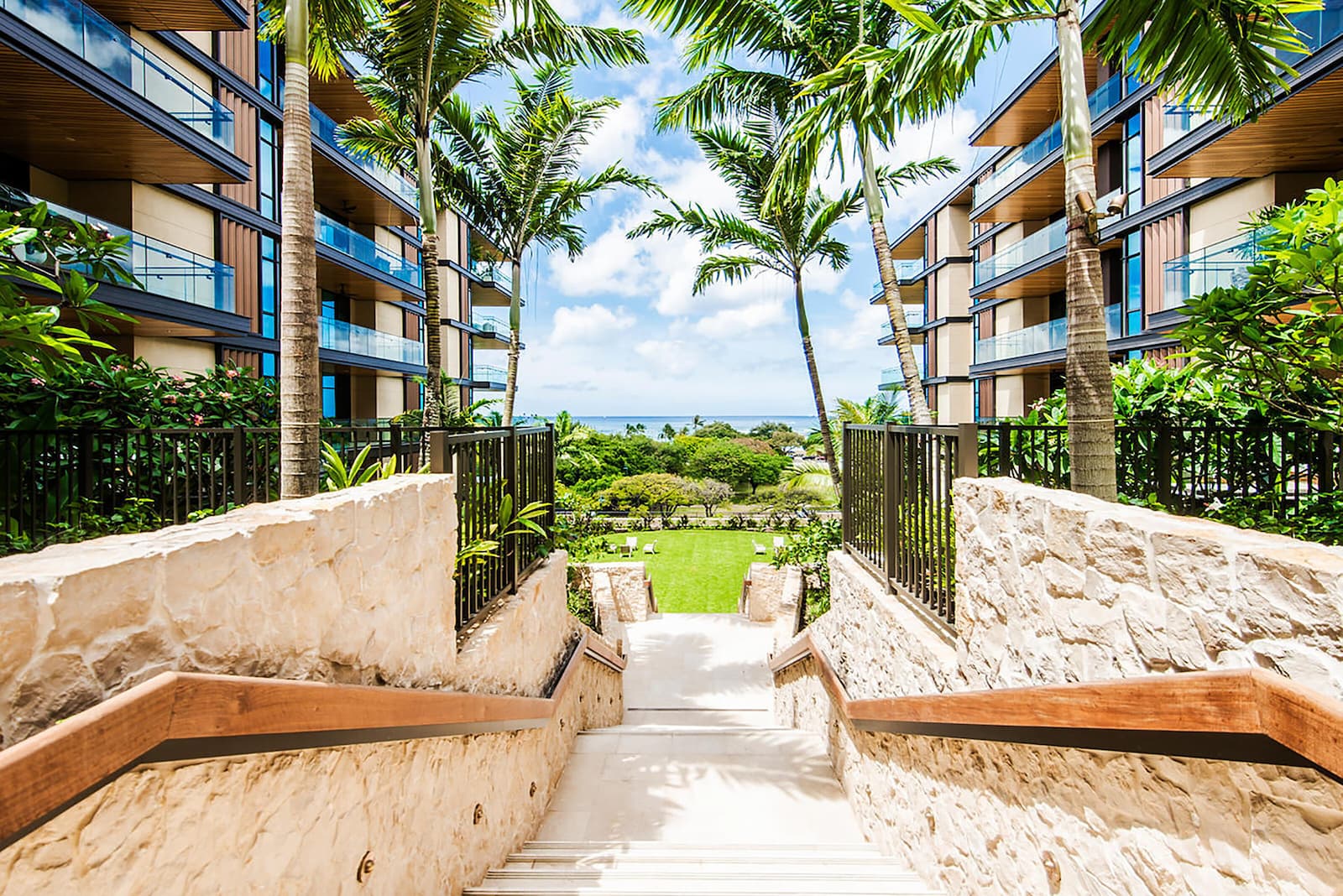 For example, in master planned communities, amenities or common areas or even other home and townhome subdivisions may not be fully ready at closing, so you'll have to contend with all the disturbances that construction activities cause for some time. The master planned community of Ho'opili, for example, will consist of 12,000 homes built over 20 years. Construction of new homes, townhomes and subdivisions within Ho'opili are ongoing. Consider that this is on top of the fact that you're buying something that hasn't even been built so you make your initial decision to contract based on renderings or a model home without seeing the actual unit completed.
You're also limited to certain areas of the island where new developments are going on. This could also mean that after closing, the neighborhood may still feel undeveloped. The retail and commercial areas may not be fully operational. Even the trees and vegetation may be young. Some patience will be required on your part to grow with the community.
What it comes down to
Ultimately, it comes down to what your reasons are for buying the property in the first place. If you're looking to buy a home in Hawaii and don't need to move immediately, a new development project is a great way to realize that dream. There's a lot of variety for you to choose from and even the potential to add your personal touch to the unit.
Related: Family Friendly Neighborhoods on Oahu
Regardless of whichever option you choose, we're here to help. We specialize in helping people find the best Oahu new developments and guide them through the entire process. If you'd like to buy and move immediately, we can help with that too. Start the process by giving us a call at 1-(808) 435-7754 or reach out for a consultation by filling out the form below.