Pros and cons to investing in Oahu real estate
Posted by Scott Startsman on Sunday, September 10, 2023 at 5:45 AM
By Scott Startsman / September 10, 2023
Comment
Investing in real estate is a proven way to build generational wealth. As you'd expect, the money flows to where the most lucrative opportunities exist. Hawaii remains a highly sought-after market for local and international real estate investors. There are many factors behind this phenomenon, including the fact that Hawaii is a dream destination where a lot of people want to live and invest. It also doesn't hurt that the unique market dynamics heavily favor investors with a long-term investment horizon.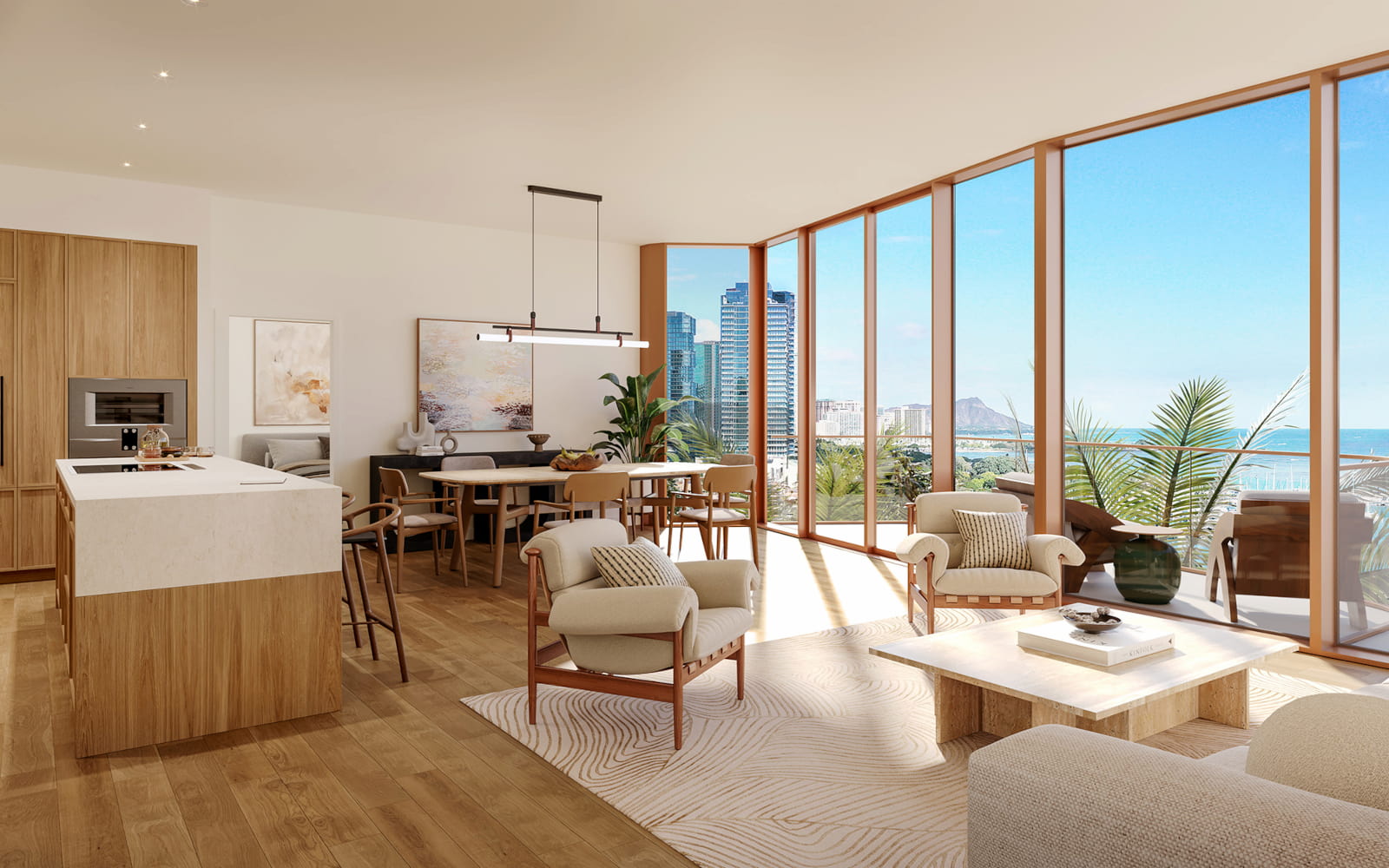 Even though Hawaii has several islands that attract people from across the globe, the vast majority of resident and non-resident investment buying options are on Oahu, and with good reason. Oahu is the economic epicenter of Hawaii. It's the beating heart of the state's economy. That's why Oahu's real estate market is so diversified. Whether you're looking to acquire a cozy condo or an oceanfront mansion, you'll find it on Oahu.
Related: ABC's of Oahu Real Estate Investing
Every investment has its pros and cons, and it's very important to consider them before you start writing checks. Let's take an in-depth look at the advantages and disadvantages of Oahu real estate investing so that you're able to make an informed decision.
The Pros
Oahu has Historically Strong Price Appreciation
Investors prefer the real estate market of Hawaii for its high property values, particularly when you compare how Hawaii real estate investments perform compared to the mainland. The demand and supply imbalance contributes to the consistent price appreciation. There's only a finite amount of land available in Hawaii and with strict regulations on new developments, the supply can never be enough to meet the increasing demand from mainland and international investors.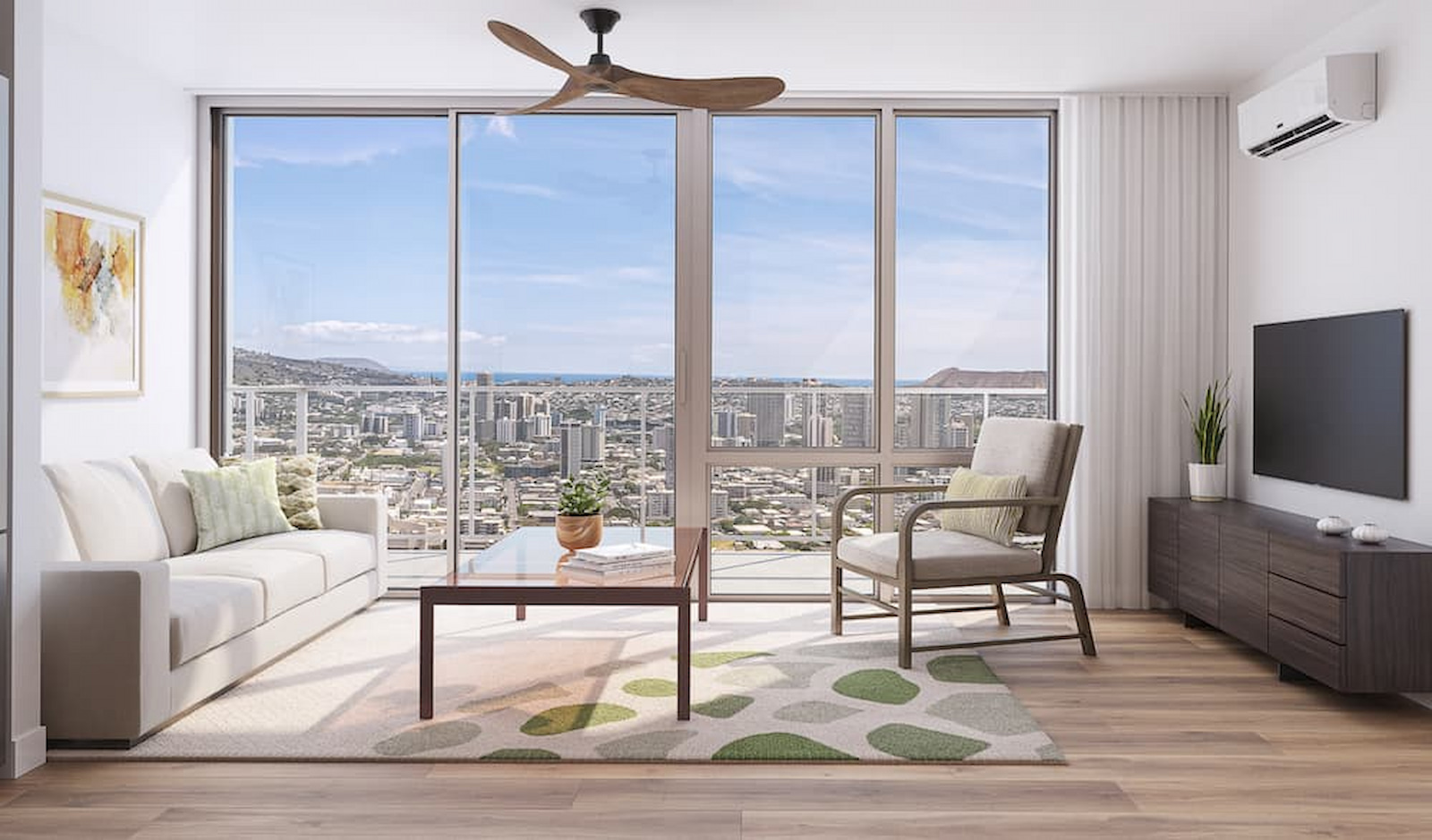 That's why it's recommended to approach Oahu real estate investing with a long-term horizon. The unique market dynamics provide an exceptional long-term investment opportunity. Past data shows that property values have doubled every 10 years here and the rate of appreciation also surpasses major metros on the mainland. This is evident by the fact that from 1985 through 2022, the median sales price of single-family homes and condos on Oahu have increased by 596.7% and 467.9% respectively.
Oahu has Historically Strong Rent Appreciation
The reason why Oahu has strong rent appreciation is the same reason that Oahu properties have strong price appreciation. There's limited supply and strong demand, not just from people on the mainland but from across the globe. The supply remains limited, and that results in a tighter market with rent appreciation that follows similarly to the price appreciation of properties.
As the appreciation rate grows over time, the rents follow. Since vacancy rates tend to be lower, this means that the properties are rented almost all the time, so there's little to no excess supply in the market that could bring the rates down.
Related: 3 Ways to Invest in Hawaii Real Estate 2023
Low Vacancy Rates
With economic diversity, strong demand and limited supply, the vacancy rates tend to be very low as well. To put that into perspective, 2% has been the norm over the past decade. This means that landlords don't need to provide many concessions even in an economic downturn.
Long Term Holds Yield Strong IRR
The formula to investing in Hawaii real estate is simple enough. The longer you hold the property, the better your overall return will be. Investors who are long term holders will find that their properties will yield strong IRR. So even if it's a bit more costly to get started with real estate in Hawaii, it's certainly going to pay you dividends in the long run.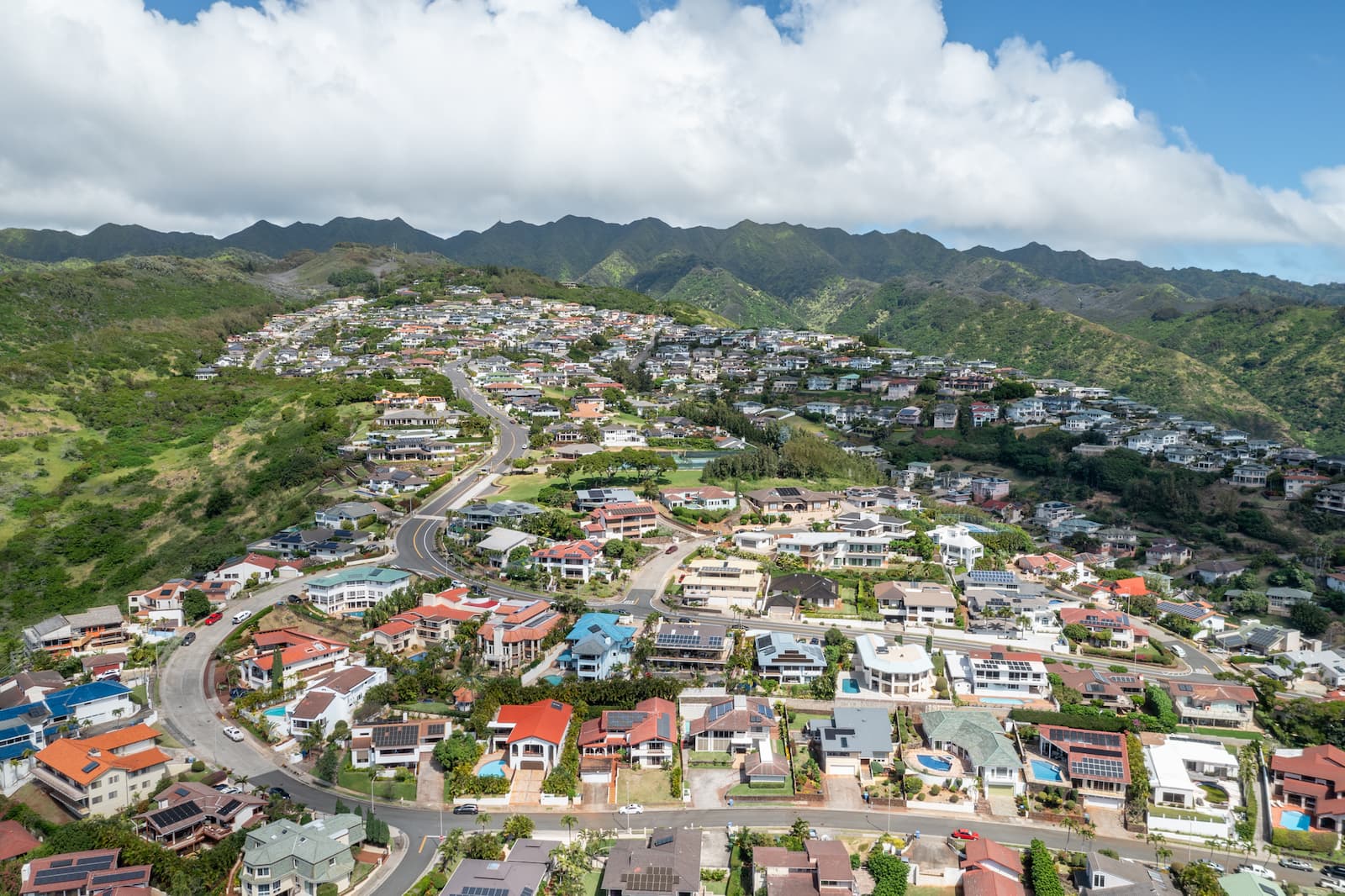 Substantial Inventory For Fixer Uppers And Flips
If you have house flipping experience, particularly with fixer uppers, Oahu can be a goldmine for you. There's a substantial inventory of housing that's ripe for upgrading. Investors who are skilled in these projects stand to make a considerable return on their investment and can do it over and over again.
The reason for these opportunities is that Hawaii became a state in 1959, and in doing so, Hawaii became a safe place to invest in. In the 1960s and 1970s, there was a boom in building homes and condos on Oahu where we added on average 14,000 new homes and condos every year. Now we are only adding 4,000 new homes and condos on average.
Oahu was developed from the Urban Core of Waikiki and Honolulu outward. Since Oahu real estate is more expensive, most people do not tear down and rebuild and so there's a substantial amount of inventory in the Urban corridor, from that era that's suitable for being upgraded. Investors who are experienced in these projects have a lot of inventory to work with.
Hawaii Real Estate Investments Have Historically Been Very Safe
The investment value also tends to remain very consistent. It's simply not possible for developers to move a mile down the road and build new subdivisions that devalue your property by adding more inventory. There is only so much land we can build on and strict government regulations have meant that we historically underbuild new developments on Oahu. So there's simply not enough supply coming up to meet the consistently high global demand. This factor is also what helps keep Oahu housing prices steady during economic downturns.
Related: Financing Options For Hawaii Real Estate Investments
It's Hawaii!
For many investors, it's as simple as that. There's no denying that Hawaii is one of the most beautiful places on the planet. It's a joy and a privilege to live here. The kind of lifestyle that you can get here is second to none.

People across the globe dream of owning property in Hawaii and if you have that opportunity, you're quite literally living the dream!
The Cons
Hawaii Housing Is Comparatively Expensive To Get Into
The obvious disadvantage when you're a buyer is that housing costs are more expensive so the barrier to entry is a bit higher compared to other places on the mainland. It's going to cost more to acquire an investment property in Hawaii but don't look at this in isolation. It may cost more now but it's going to provide higher returns in the future. To put that in context, consider the fact that the median sales price of a single-family home and condo on Oahu has surged 596.7% and 467.9% respectively from 1985 through 2022.
Related: Hawaii Real Estate Market Stats
Cap Rates Tend To Be Lower
Potential real estate investments are assessed on the basis of their CAP rates. The CAP or Capitalization Rate simply provides the yield of a property over one year. It lets you know at a glance what the return would be on the property this year if you acquired it with cash and rented it out.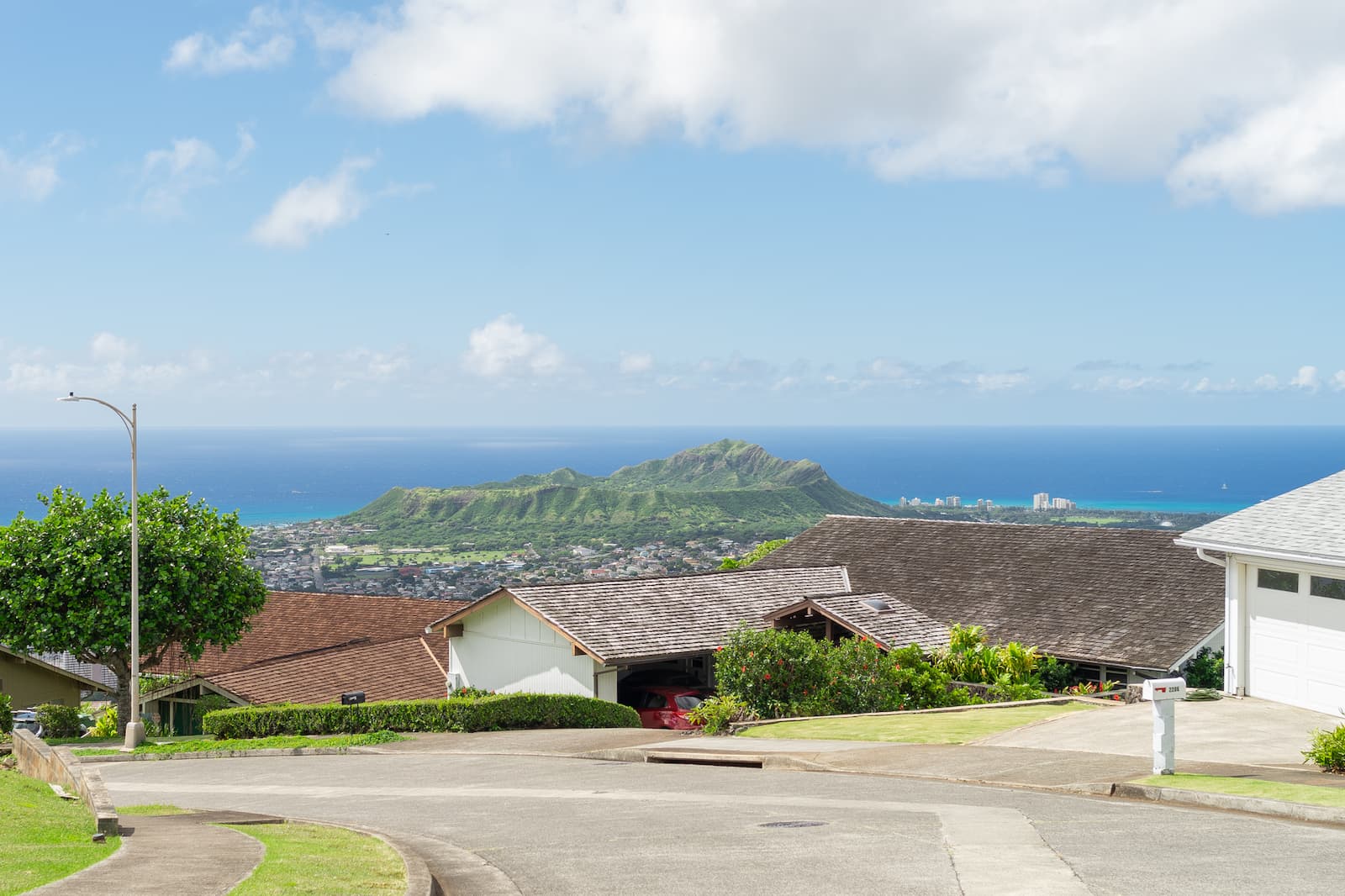 The CAP rates tend to be lower in Hawaii compared to the mainland. This means that if you are getting a loan to help purchase the property, you will need to put more money down to breakeven. Don't think that you can just buy a vacation rental on Oahu with 20% down, rent it out and break even, while also using it yourself from time to time. Given the overall higher property prices in Hawaii, your cost of entry will be higher while the CAP rates will be lower. This is why Hawaii isn't going to be the best cash flow investment initially. You will only realize the true potential of a Hawaii real estate investment over the long term.
Related: What are some unexpected difficulties of investing in Hawaii Real Estate?
Remote Location Can Be Challenging
The state's remote location is also a challenge for investors. Hawaii is an island in the middle of the Pacific. It's quite a way from the mainland and has no direct land route to it. Your only options to arrive here are either by plane or a boat. This makes it difficult to manage your properties on the island, particularly if you can't travel frequently. You'll need a property manager anyway, as it's required by law to have a property manager on the island where your investment property is located.
Material Costs Are Higher
The logistics of bringing goods into Hawaii is not just complicated but also expensive. That's why building materials and other items tend to be more costly. Your repairs and renovations won't just cost more but will also need to be planned meticulously so that the work is not held up due to the unavailability of materials or longer lead times.
When doing new developments or renovations, keep in mind that there will always be longer lead times for materials to get here if they're not readily available on the island. This can push your projects off track and increase costs considerably.
Island Life Goes At An Easy Pace
Hawaii is an island state and that comes with its unique attributes. The island life is much slower, things move at an easy pace, so you can't expect to get things done at the same intensity as New York. That's why it's vital to have a good team on the ground, such as a trusted handyman or a property management company, that can look after your properties.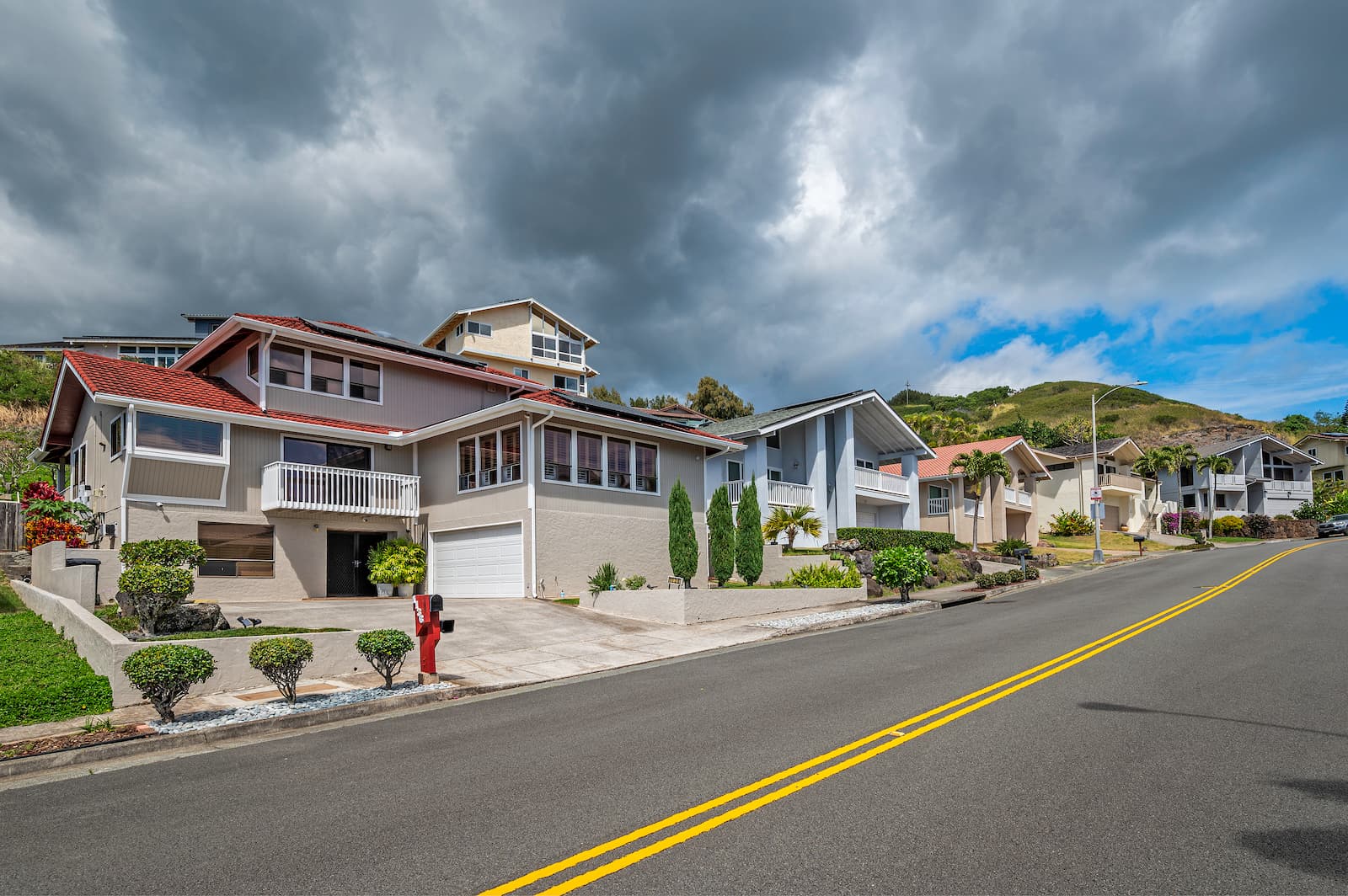 The island lifestyle also means that workers move at a slower pace, so you'll need to adjust your expectations accordingly, as projects tend to move slower and take a longer time to finish compared to the mainland..
Government Regulations Are Tough
It can be a challenge for most new Hawaii real estate investors to navigate the local regulatory environment if you need to get permits and are having to submit plans. You'll need to go through a long and tedious process to get the permits you need for alterations, additions, and modifications.
Expect having to jump through a lot of hoops to get work started on your projects. DPP (Department of Planning & Permitting) is notoriously slow for granting permits and this can lead to unnecessary delays for your projects.
Flips And New Construction Projects Can Be Risky
The tough regulations and the high cost of materials, not to mention the longer lead times for materials, can make new developments and flips on Hawaii a riskier proposition compared to other places on the mainland. Cost overruns can compound quickly and threaten to blow your entire budget for the project.
Related: What are New Development Projects on Oahu and how do they work?
Wrapping Up
The Hawaii real estate market has immense potential. Investors have reaped consistently high returns for decades. The market still hasn't lost its shine, on the contrary, the global demand for real estate in Hawaii continues to grow. There's exceptional long term potential here for investors, as long as they properly weigh all of the pros and cons to make an informed decision that's aligned with their financial goals.
I've personally been investing in Hawaii and other markets for over 24 years and put all of that knowledge to good use for my clients. I also have my own development company so I understand the intricacies of building new developments and renovating fixer uppers on the island. Call us at 1-(808) 745-1602 or reach out using the form below for a consultation today and we can walk you through the various investment options in Hawaii real estate that best suit your goals.