Pros and Cons of Buying a Condo in Hawaii
Posted by Scott Startsman on Monday, January 23, 2023 at 11:48:52 AM
By Scott Startsman / January 23, 2023
Comment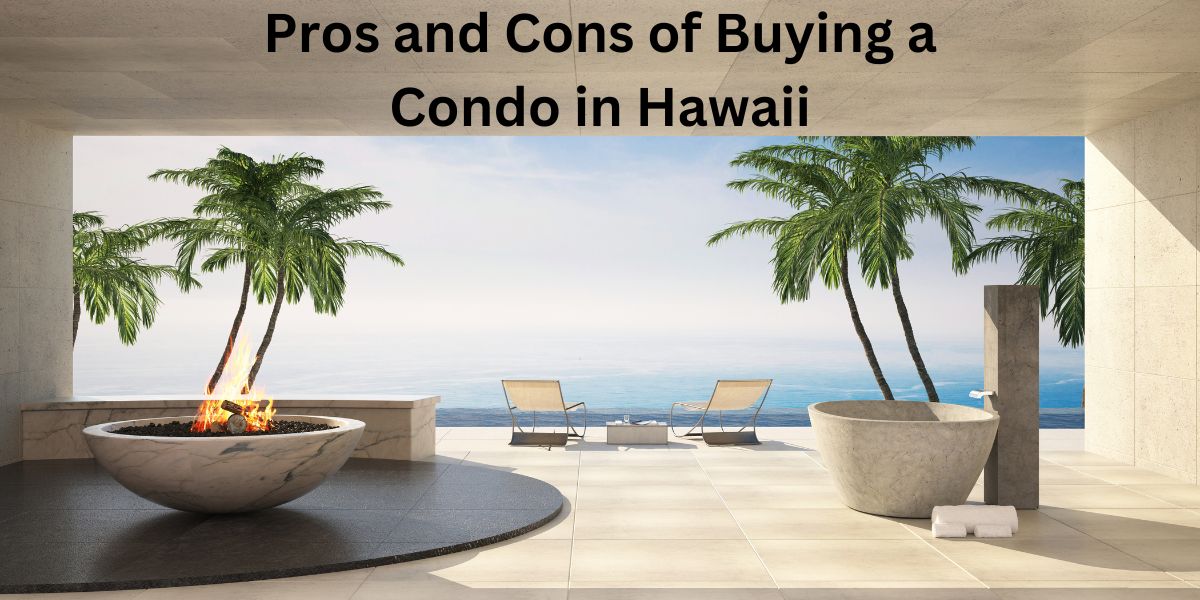 As you consider the type of real estate you want to buy in Hawaii, you might want to start by choosing between a condo and a single family home. Just like you will find with nearly every decision, there are going to be some clear pros and cons of owning a condo in Hawaii, and looking at a list of each might help you determine what is best for you.
To begin the search for the ideal condo in Hawaii, contact us any time!
If you aren't sure yet, consider these pros and cons of condo ownership in Hawaii.
Benefits of Owning a Condo in Hawaii
Amenities
One of the most obvious benefits of living in a condo is access to amenities. These will of course vary from condo to condo, but you will commonly find amenities like pools, fitness areas, security, and outdoor common areas.
Some luxury condos in Hawaii offer additional amenities, like valet, housekeeping, or concierge amenities. You might also find a condo that is built with a few small businesses incorporated into the community, like a coffee shop, salon, or florist.
Low Maintenance Lifestyle
Living in a condo allows you to eliminate many of the maintenance tasks that would be on your list of your owned a house. Your HOA dues will cover the maintenance staff and landscaping services, and allow you to spend more time doing the things you love. In most cases, exterior maintenance of components of your condo like the roof will also be taken care of.
Affordability
Condos are not always the less expensive option, but in many cases you can find a condo in Hawaii for a smaller budget than you can a single family home. If you are feeling the pinch as you budget for homeownership in Hawaii, a condo may be the ideal way to bridge that gap or open up some more wiggle room in your finances.
Proximity to Shopping, Dining, and Beaches
In Hawaii, condos are often built with closer proximity to the things you want to do. Dining, shopping, and beaches are likely going to be closer to the condos in your price range than the houses. This might also mean your commute to work is far more efficient, and maybe even bike able or walkable.
Drawbacks of Owning a Condo in Hawaii
Fee Simple versus Leasehold
One factor that makes owning real estate in Hawaii unique is the two different types of ownership in the state: fee simple and leasehold. Simply put, fee simple ownership is probably what you think of when you picture owning real estate. In a fee simple purchase, you buy both the structure and the land it is built upon.
Leasehold real estate is a little different. In this type of transaction, you are purchasing the real estate but not the land it is built upon. Instead, the land itself is leased to the owners, and there is an end date set upon which the lease will come to an end. Depending on the timeline of the land lease and your plans for owning the condo, you may not want to purchase leasehold real estate. Many Hawaii condos are leasehold properties, so decide whether that is something that will work for you before falling in love with one such property.
Small Yard or No Yard
Condos tend to have little to no yards. This is not necessarily a con for everyone, but if you have pets, love to garden, or are hoping to have some outdoor entertaining space this might not be a good long term fit for you.
HOA Fees
Just about every condo in Hawaii will come with some substantial HOA fees. Many people wonder why HOA fees are so much higher in Hawaii than many other states. If that's you, check out this post that breaks down the reasons Hawaii HOAs cost more. HOA fees are not a dealbreaker, but make sure to factor them in as you plan your budget.
Proximity to Neighbors
Condos offer less privacy on average than a single-family home. You may share a wall, floor, or ceiling with your neighbors and will generally be in closer proximity to them than you would in a single-family home community.
Ready to begin looking for your home in Hawaii? We can help. Contact us any time to get started.