Oahu Second Home Neighborhood Guide - What's The Best Neighborhood For You?
Posted by Scott Startsman on Sunday, January 30, 2022 at 7:29 PM
By Scott Startsman / January 30, 2022
Comment
This is another one of those questions that varies a lot from case to case. It really depends on what kind of lifestyle you want when you're here, how much you've got saved up, and how familiar you are with the islands.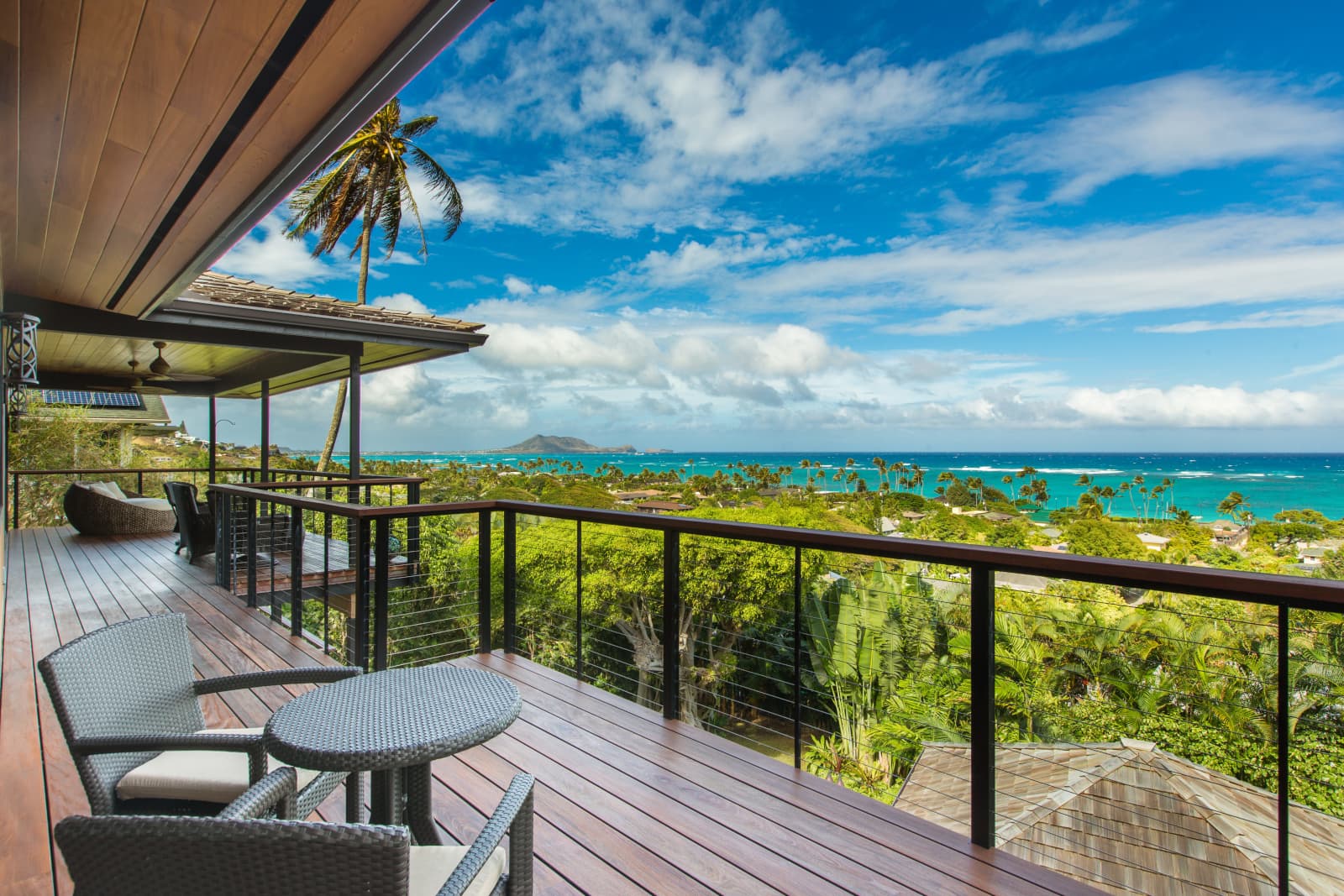 Let's say you're making sufficient money working from home to pay off your first home and still have a nest egg. You love your home state during the summer, but the winters are cold and dry. You've vacationed in Hawaii regularly over the years and are familiar with several neighborhoods. Would you be ready to start the process of buying a second home in Hawaii?
Looking to buy a second home in Hawaii? Check out our services!
Even in the above scenario, there are significant steps to be taken to make a second home in Hawaii the right choice for you. Finding the neighborhood and property that best suits your needs is a process unto itself. Do you want the privacy of a house, or the amenities of a condo? Do you want a HOA, and how strict do you want it?
Do you like beaches, or hate the sand? Looking for a single family home or a condo? Take this fun quiz and find which neighborhood suits you best!
Financial Stability
The first thing to assess is your financial stability - how much disposable income you have, what income inflows you have, and what savings you have. This first step helps to narrow down what areas might be best for you.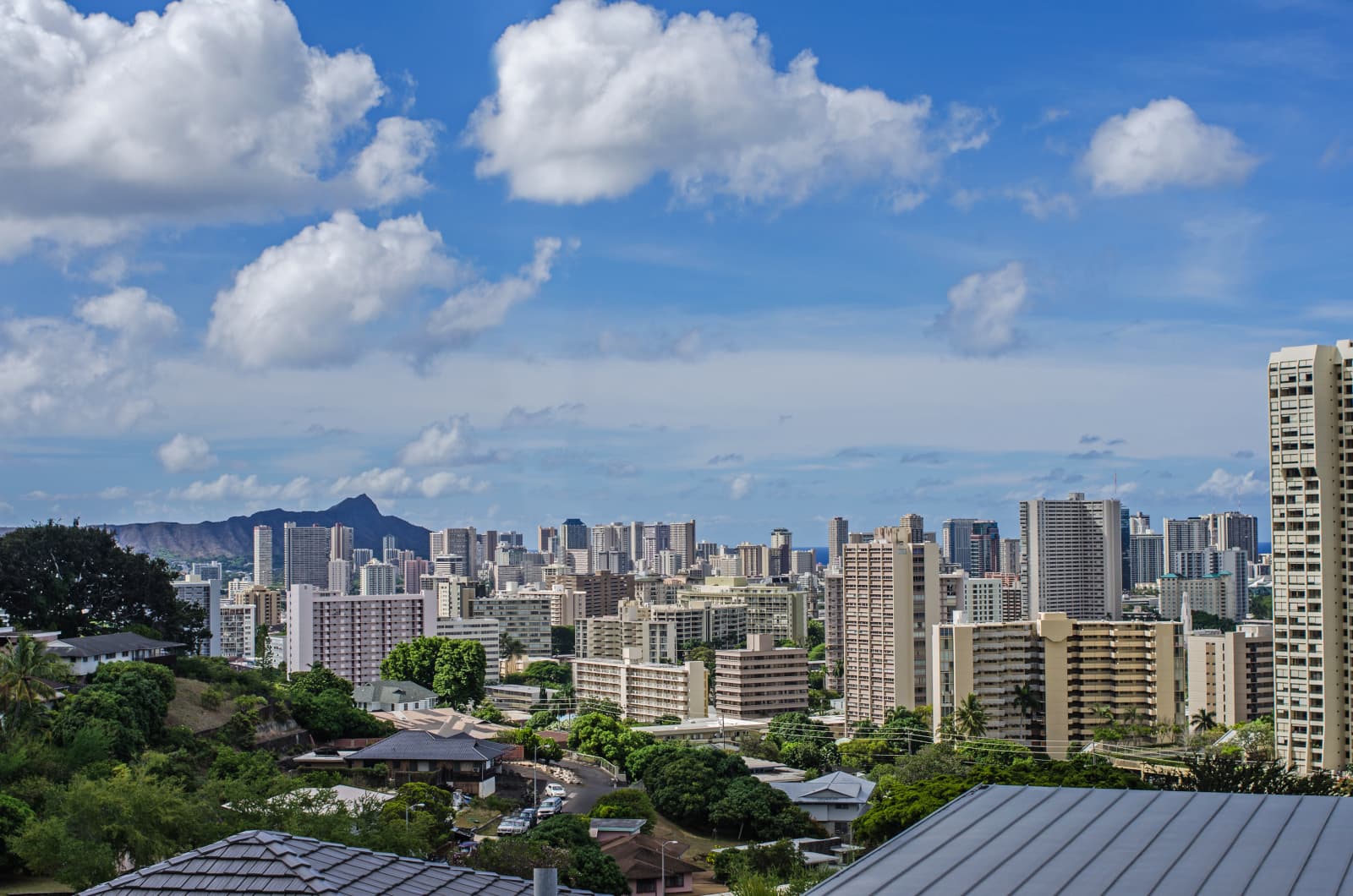 In the current Hawaii Real Estate market, sellers often have multiple competing buyers lined up. While you may be able to purchase a property for under list price, many properties end up going to buyers with cash or higher than list price. It's best to come to the table with cash on hand - or at least a really good down payment.
When accounting for your income inflows, it's important to note that the term "second home" denotes a property being purchased for personal use, rather than to generate income. Hawaii has specific laws governing vacation rentals and investment properties that differentiate them from second homes. If you want a property that can produce income when not in use, discuss it with your real estate agent from the start.
Related: Things You Should Know When Considering A Second Home On Oahu
Second Home Areas And Lifestyles
Once the financial side of your life is ready, it's time to consider what area might be the best to buy.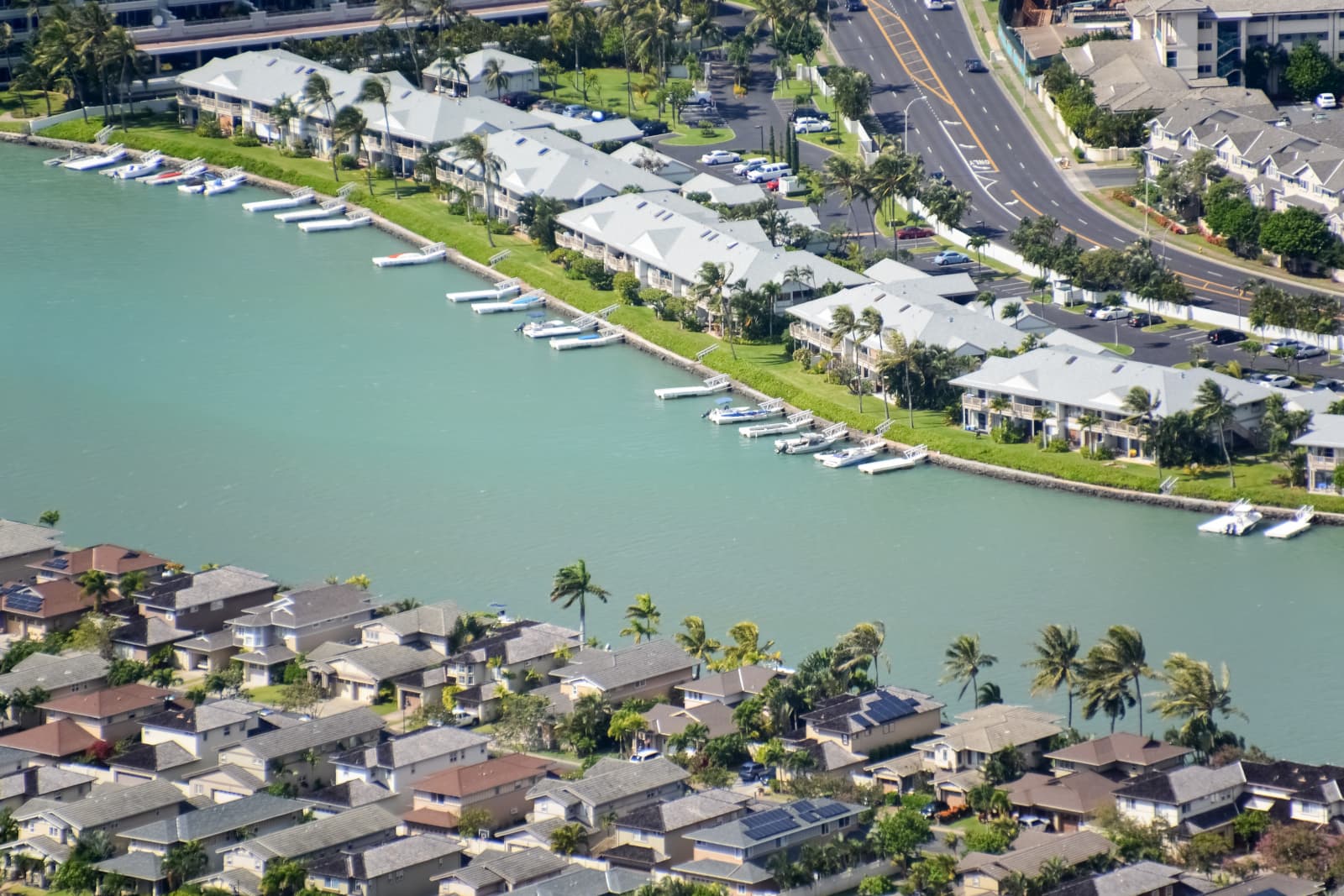 It's very important to note that these are just general suggestions based on area. Each neighborhood has its own culture and feel that should be explored prior to purchase. Even for condo towers, the area surrounding it can vary from street to street.
Homes within each area vary in price, ranging from reserved housing to ultra luxury penthouse suites in some areas. Both Condos and Single-Family Homes have been steadily increasing in price over the past year, even without international buyer demand.
Second Homes In Diamond Head, Oahu
The Diamond Head area of Oahu is Urban Adjacent - generally meaning you can reach the urban core of Honolulu with ease. The neighborhoods here tend to fall into three groups. Both condos and single-family homes can be found throughout the area.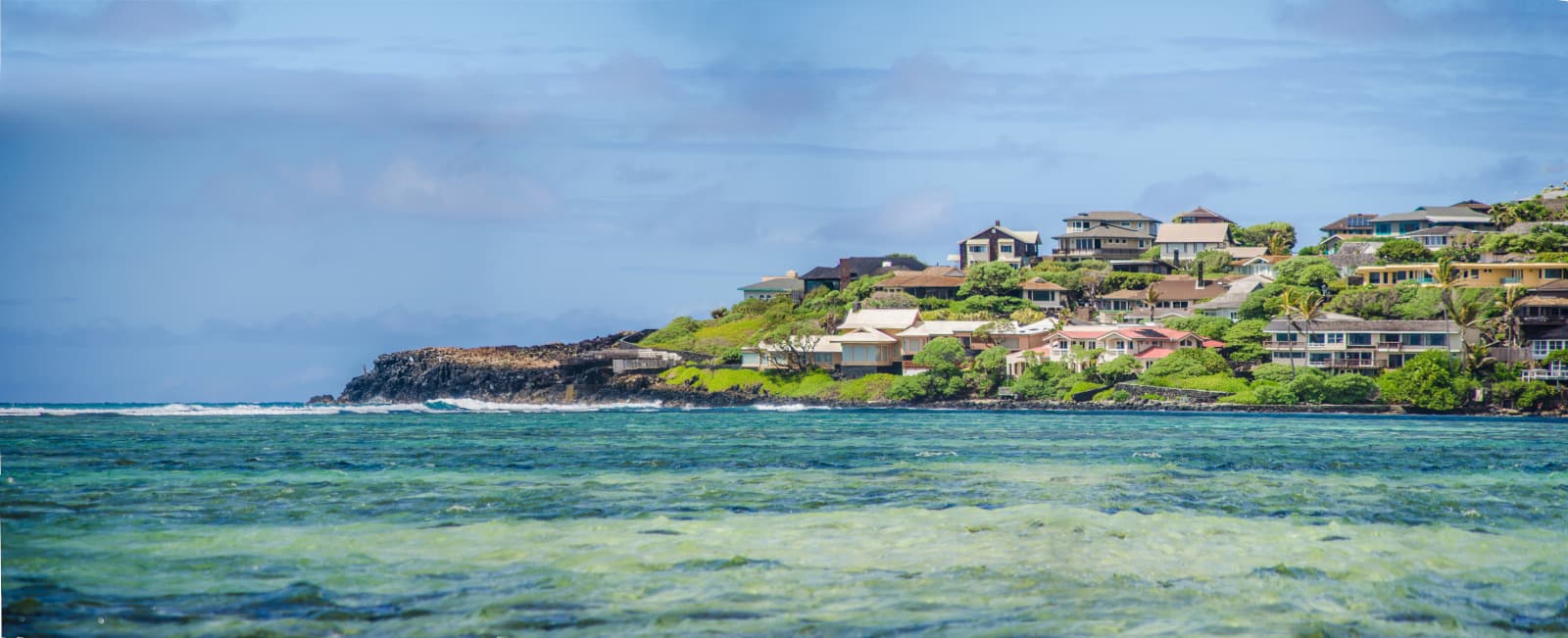 Pedestrian-oriented homes are those oriented towards pedestrian access, easy living, and healthy lifestyles. Ridge homes are properties scaling ridges or hillsides both within and outlying Honolulu. Finally, Valley homes are those that lie in valleys in between ridges
Diamond Head | Pedestrian-Oriented Homes
Two of the most coveted neighborhoods throughout Oahu occupy this area. One of these is the Diamond Head Neighborhood, between the Diamond Head national monument, the Gold Coast, and Waikiki. This pedestrian friendly neighborhood is often confused with the larger area due to the name, but makes up for it by having easy access to Waikiki, nearby beaches, and Kapiolani Park. Properties in this neighborhood generally run from $750,000 and up.
Kahala is the most prestigious neighborhood on Oahu, often called the "Beverly Hills of Hawaii." It has no shortage of features, with lots on the bigger side compared to Honolulu on average. Homes in Kahala are a mixture of modern design and quiet Hawaiian beach bungalows. Properties in this neighborhood generally run from $1.5 Million and up.
Diamond Head | Ridge Homes
Hawaii Loa Ridge is a gated ridge community made up of around 500 homes. This neighborhood was initially developed in the 1980s, with custom homes designed on a grand scale and views overlooking Koko Head to the East and Diamond Head to the west. Hawaii Loa Ridge has a 24/7 security guard, and can almost feel like living at a resort at times. Properties in this neighborhood generally run from $2.5 Million and up.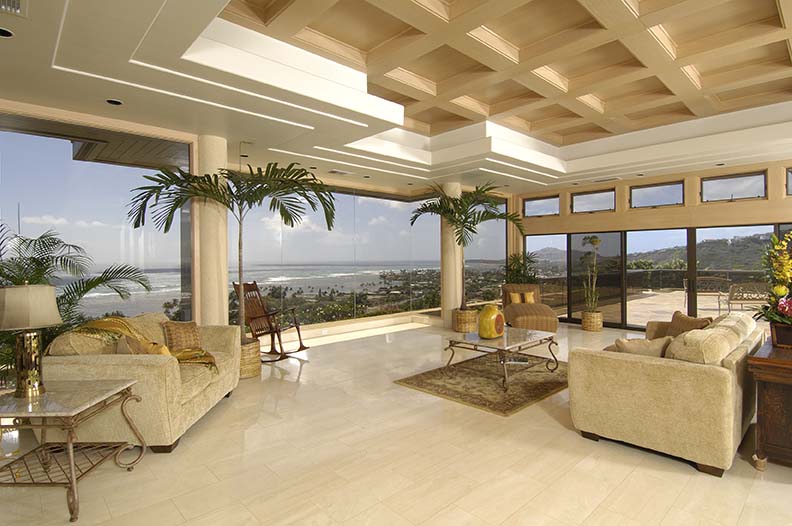 Maunalani Heights is the top section of a quiet hillside community, with the first three quarters of the ridge being taken up by Wilhelmina Rise. At the bottom of the hill lies Kaimuki's business district, with numerous restaurants, shops, and a route to Kahala Mall. Homes in Maunalani Heights are architecturally varied, often with stunning views of Diamond Head and the ocean. Properties in this neighborhood generally run from $1 Million and up.
Diamond Head | Valley Homes
Aina Haina is a popular valley neighborhood made up of about 650 homes on generous lots. Located between ridge communities Waialae Iki and Hawaii Loa Ridge, Aina Haina has many essentials, shops, and restaurants available locally at the Aina Haina Shopping Center. It is located roughly 20 minutes from downtown Honolulu. Properties in this neighborhood generally run from $1 Million and up.
Niu Valley is a friendly valley neighborhood with elevated properties on the left and right sides. The homes in Niu Valley are primarily modest with large lots and were originally developed in the 1950s. The Niu Valley shopping center has several restaurant options, and Kawaikui Beach Park is located just across the road from the Niu Valley. Properties in this neighborhood generally run from $1 Million and up.
Second Homes In Honolulu
Honolulu is a popular urban core destination for younger crowds, especially in the Kakaako and Ala Moana areas. Homes in this area of Oahu are usually in the form of high-rise condo towers, ridge neighborhoods, and valley neighborhoods.
Honolulu | High-Rise Tower Homes
Kakaako is a distinct area near downtown Honolulu that has seen a lot of mixed development in recent years, both in residential housing and commercial shops and restaurants. The leading development in Kakaako is Ward Village, a 60-acre Master Planned community with towers ranging from reserve housing oriented to residential condos in the $500,000 range to luxury penthouses worth tens of millions.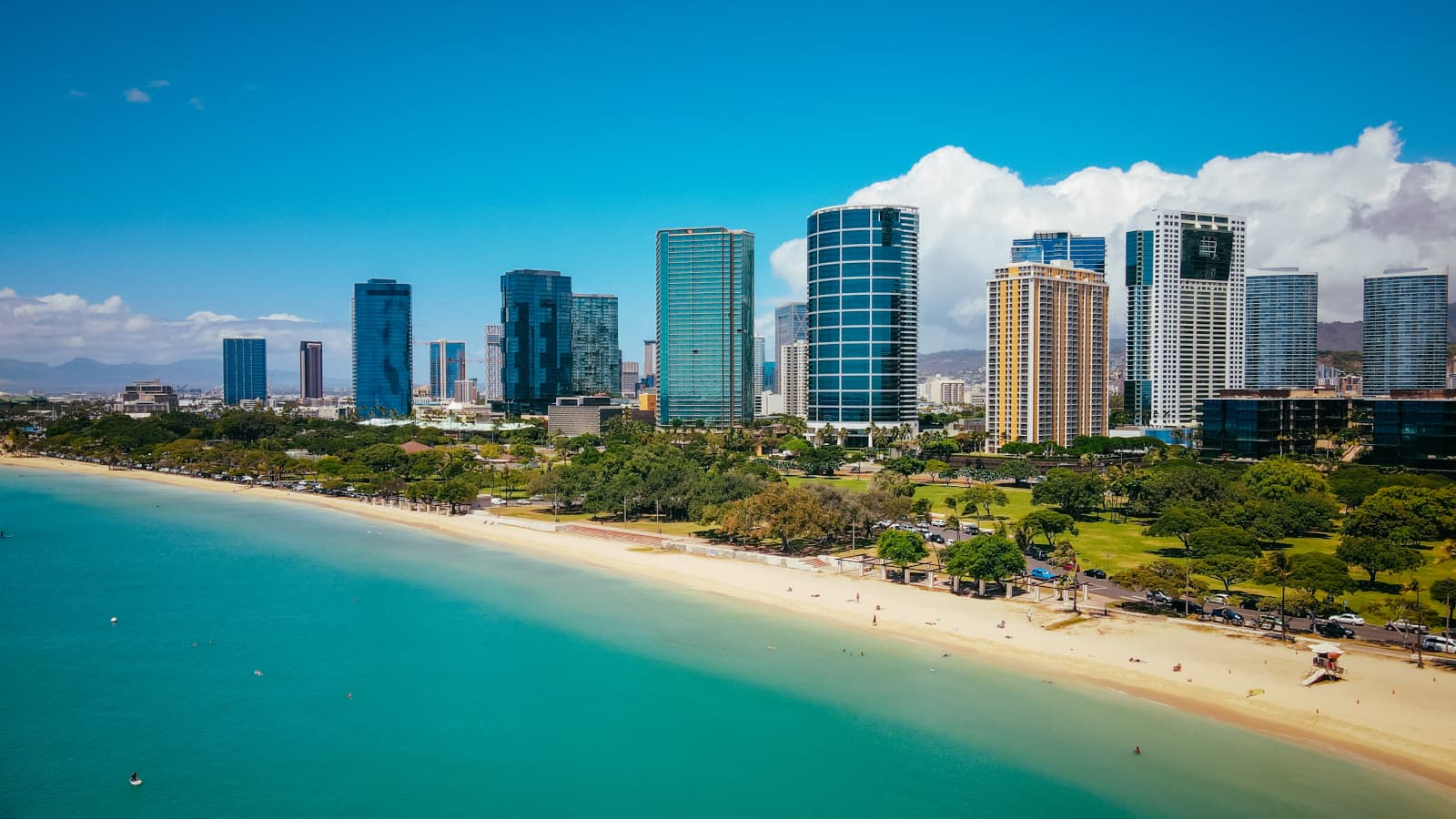 Ala Moana is another distinct area in Honolulu seeing mixed development, with new towers in the planning stages all the time. The Park On Keeaumoku and The Residences at Mandarin Oriental are two of the latest towers in the planning stages of development. Condos in this area range from residential condos in the $500,000 range to luxury penthouses with resort-style amenities.
Honolulu | Ridge Homes
Tantalus is a lush ridge neighborhood of just 120 homes, nestled in a green jungle-like environment with misty climate and hanging vines. At the top is Tantalus Lookout, one spot of many where Hawaii Five-O was shot. Tantalus homes afford an exceptional degree of privacy, with the jungle foliage often blocking neighbors from sight. Properties in this neighborhood generally run from $1 Million and up.
Pacific Heights is an older ridge community in the heart of downtown Honolulu that contains 300 homes. The first homes were developed over a hundred years ago and traditionally have been owned by influential families in Hawaii. Pacific Heights properties often have beautiful panoramic views of the shoreline, downtown, the harbor and more. Properties in this neighborhood generally run from $1 Million and up.
Honolulu | Valley Homes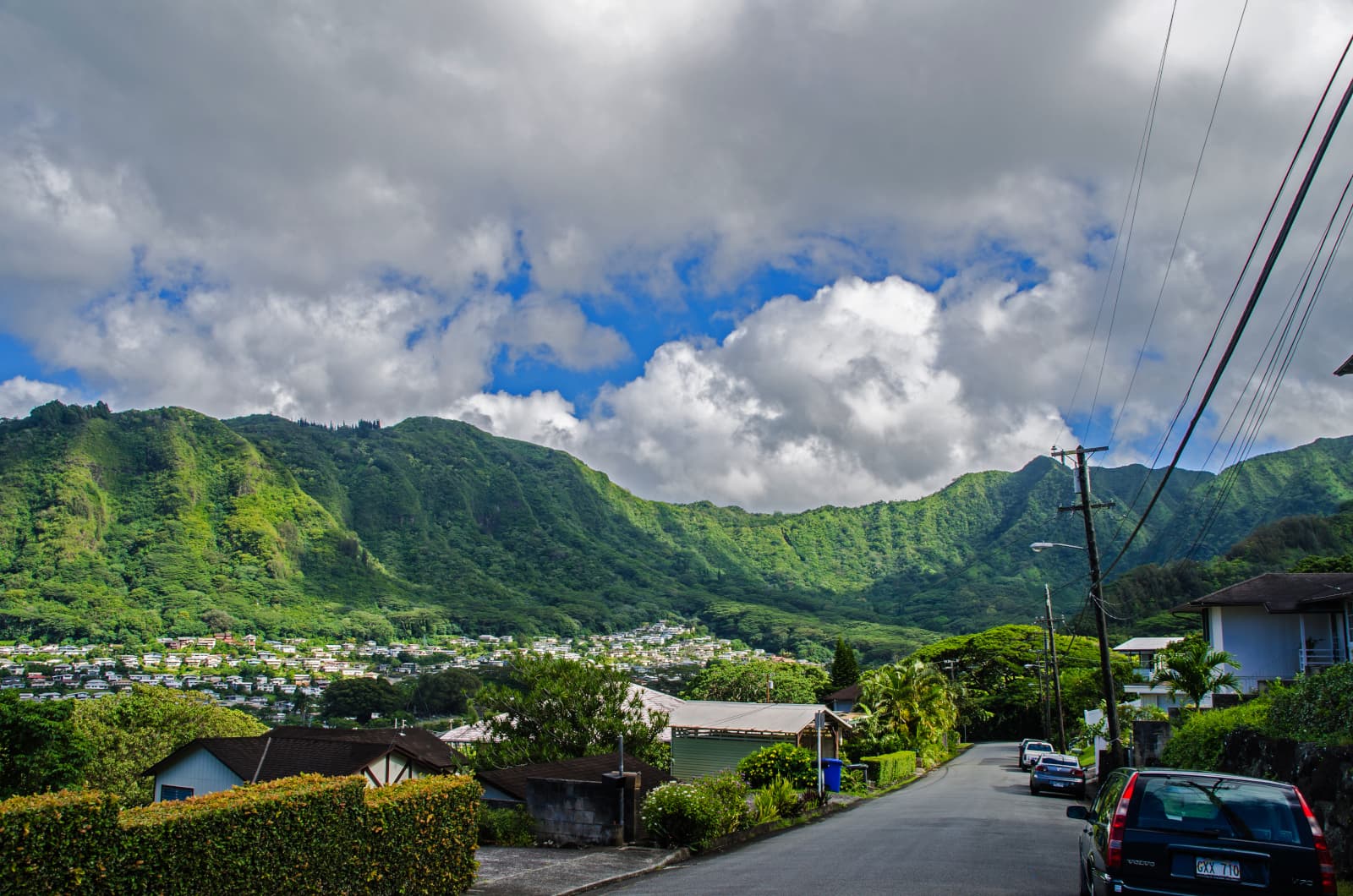 Manoa is a lush valley community that is primarily residential, catering largely to an older crowd. The University of Hawaii at Manoa campus is located on the neighborhood's southern border, plus three of Oahu's top private schools are nearby as well. This neighborhood is at the base of the Ko'olau mountain range and sees rain almost every day. Properties in Manoa generally run from $1.5 Million and up.
Beach & Oceanfront Second Homes On Oahu
Kailua is the classic beachtown on Oahu, located on the eastern shore and known for its beautiful beaches. It has several public and private schools and three major shopping centers, as well as several distinct neighborhoods that range from the eccentric Lanikai to the exclusive Beachside. Homes in Kailua generally start at around $1.25 Million and range up to around $15 Million.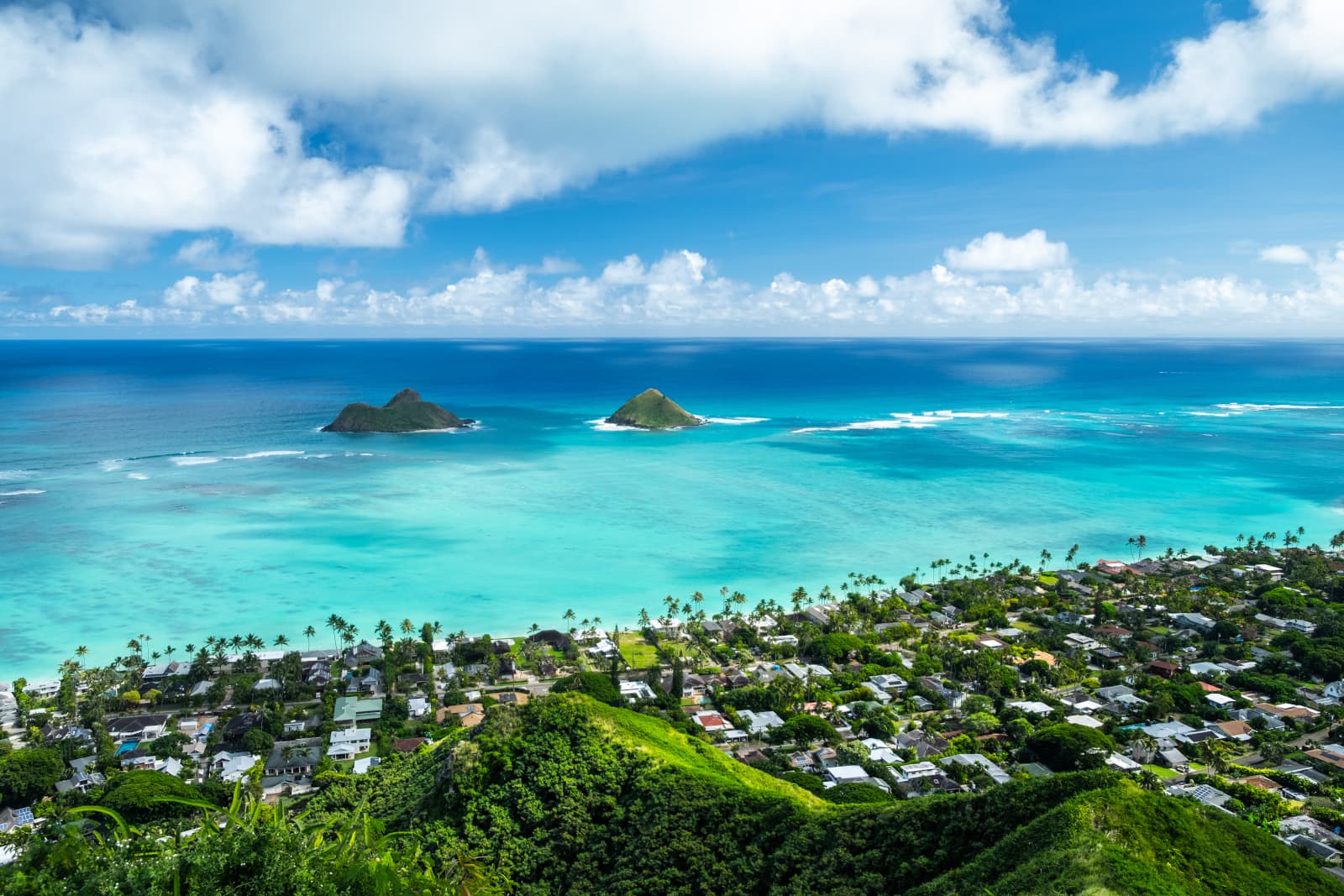 Hawaii Kai is a largely residential area on the eastern end of Oahu. The neighborhoods here range from your average ridge or valley neighborhood to homes with marina access in Portlock. This area is popular for lovers of motorized water activities, though not often for swimmers due to a shallow bottom and reef. Homes in Hawaii Kai generally run from around $550,000 to around $15 Million.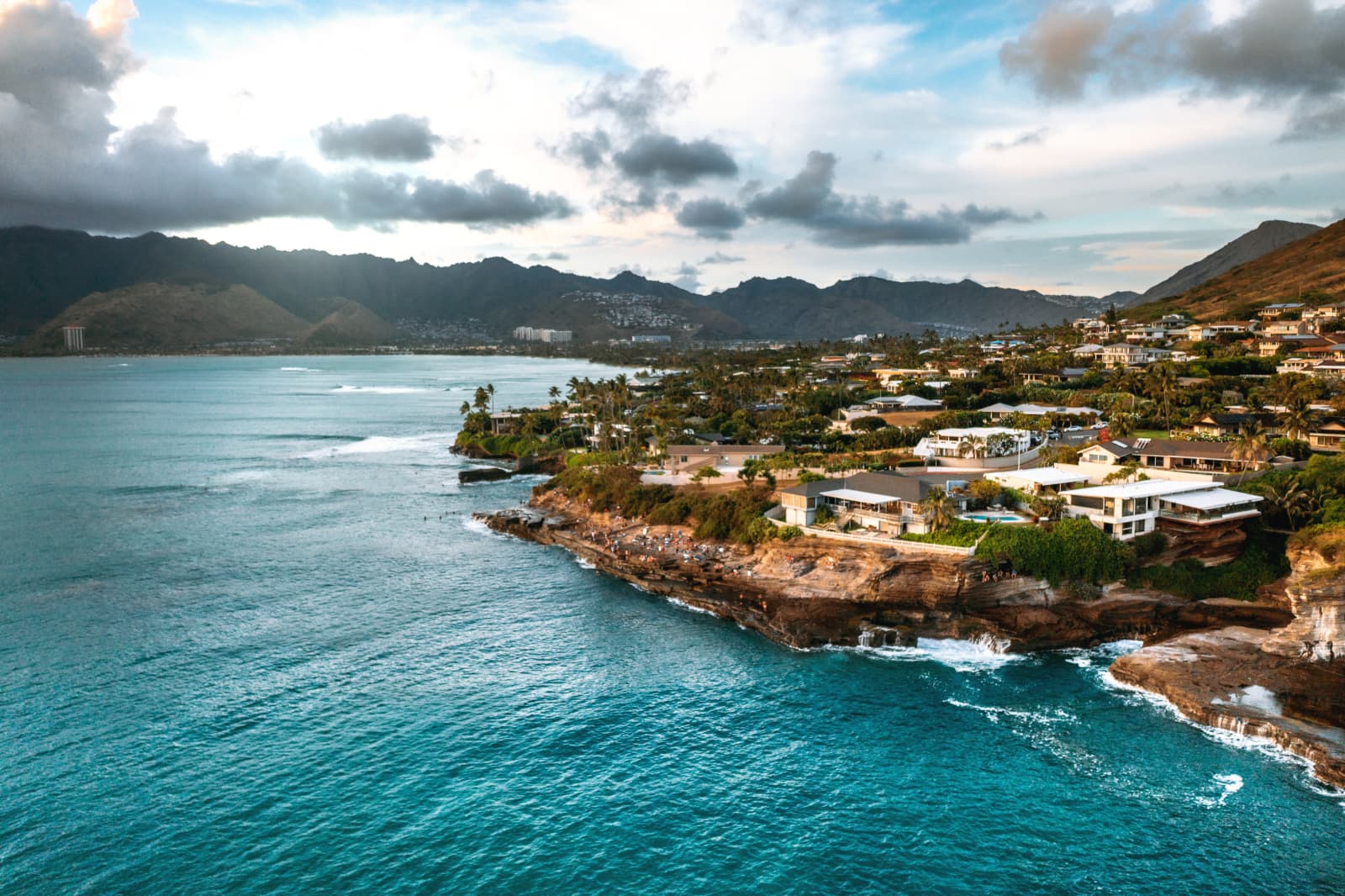 So Which Neighborhood Is Right For Your Second Home?
This is unique to your individual needs, so can't be answered in general sense. If you've already visited and are deeply familiar with any of the above, the one that best suits the balance between your lifestyle and budget might work. If you haven't yet visited or have only spent weeks here at a time, you should spend significant time searching and personally visiting potential second homes to make sure it's the right fit.
Related: Is Living In Hawaii Right For You? Which Neighborhood Suits You Best? Fun Interactive Quizzes
When you're ready to take the next move and reach out! We provide the complete concierge service and want to help find a second home that fits your needs. Reach out at 1-(808) 698-6100 or fill out the form below to request a consultation and we'll get back to you as quick as we can. We have decades of experience throughout the industry and we love putting that experience to work.