Oahu Real Estate Market Report for September 2023
Posted by Scott Startsman on Monday, October 9, 2023 at 11:08:01 AM
By Scott Startsman / October 9, 2023
Comment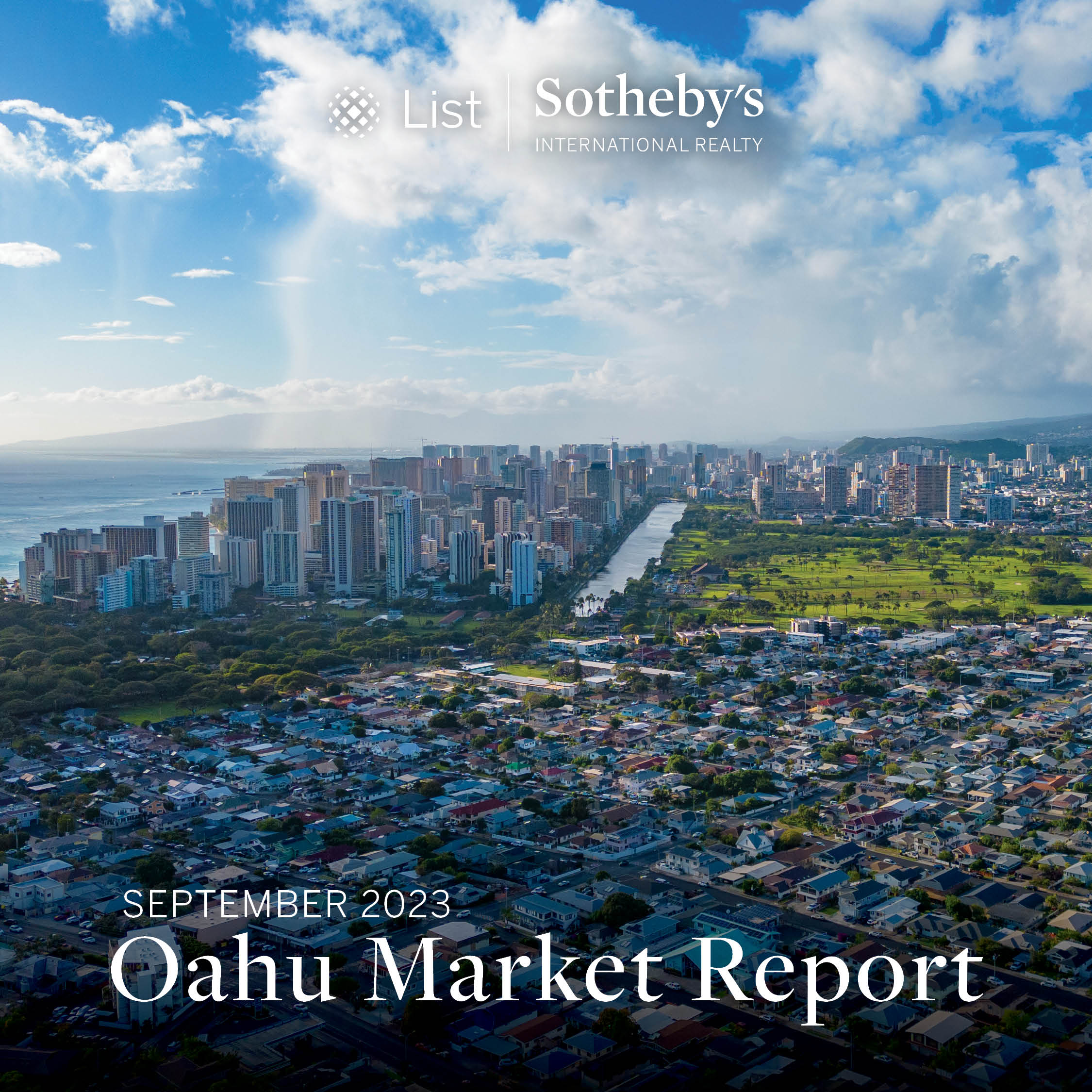 September was a wild one in the Oahu Real Estate market. The single-family home side of the market remained relatively stable, while condos experienced a notable downturn in sales volume. Active inventory on Oahu has been riding along with the changing seasons and mortgage rates, with some areas experiencing surges in buyer activity while others witness declines.
Want to see the full market report? Click here to download the .pdf!
Oahu Single-Family Homes | Market Stats
On the Single-Family Home side, the market has maintained a 12-month rolling average of over 200 sales. The median sales price for Single-Family Homes decreased by 4.5% year-over-year compared to September 2022, down to $1,050,000.
While sales have decreased by 16.5% for homes year-over-year, month-over-month data showed 232 homes were sold in September. The sales volume in the segment of $700,000 to $999,999 accounted for 36% of the month's transactions, with most sales in this price range happening in 'Ewa Plain.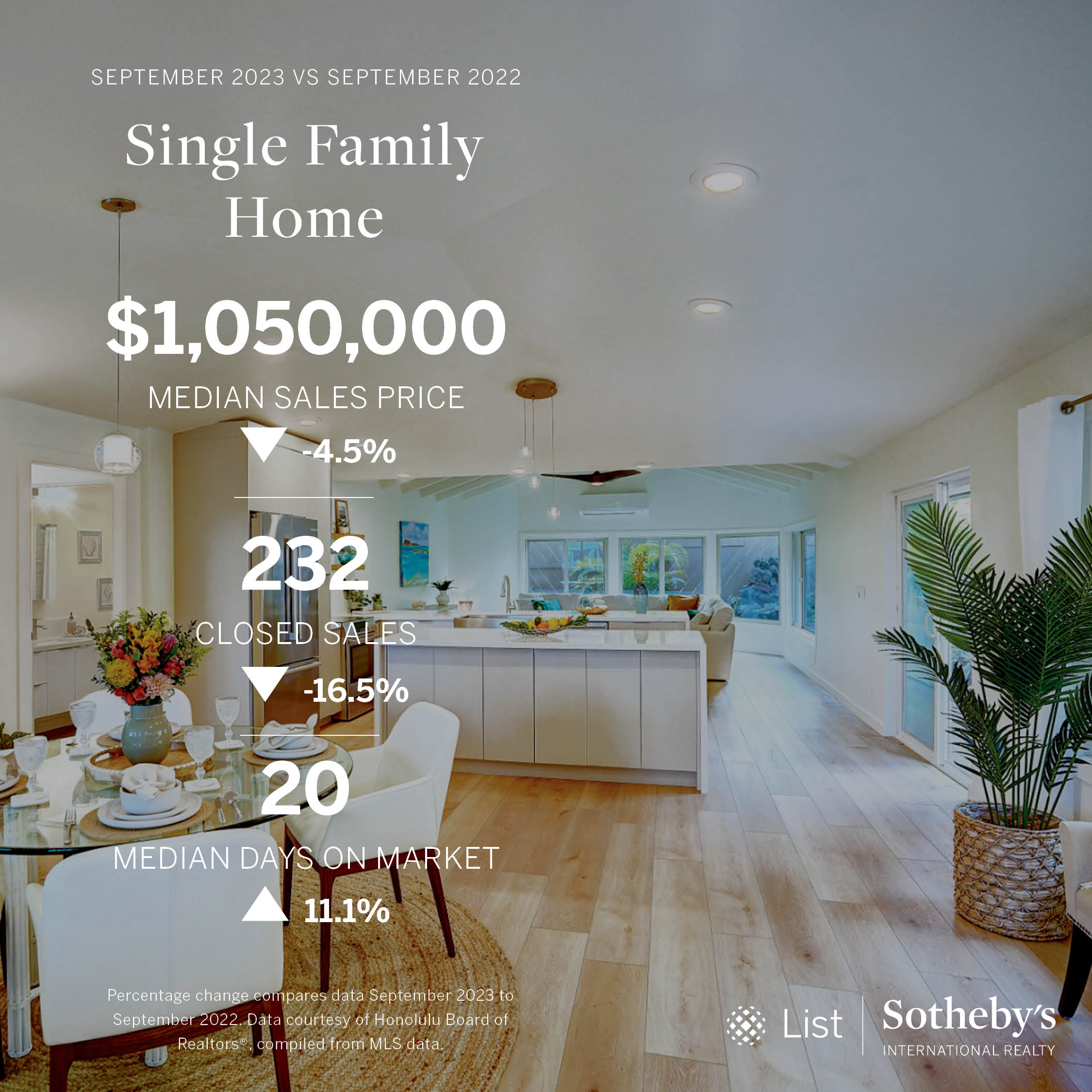 The largest year-over-year decrease in inventory occurred in the North Shore and 'Ewa Plain regions, dropping by 46.7% and 17.6%, respectively. The Kane'ohe region displayed a 25% increase in inventory, adding 10 additional homes compared to the prior year. Homes spent a median of 20 days on the market for the month of September 2023.
Oahu Condos | Market Stats
The 12-month sales average for Oahu Condos fell below 400 sales - marking the first such decline since January 2021. During the month of September 2023, the median sales price for rose by 6.0% year-over-year to $532,500.
Sales for condos during the month of September 2023 are down 24.2% compared to the prior year. Condo sales in the price range of $900,000 to $1,999,999 experienced a notable increase, jumping 31.0%. On the reverse side, sales in the $200,000 to $599,999 price range decreased by about 30.2%.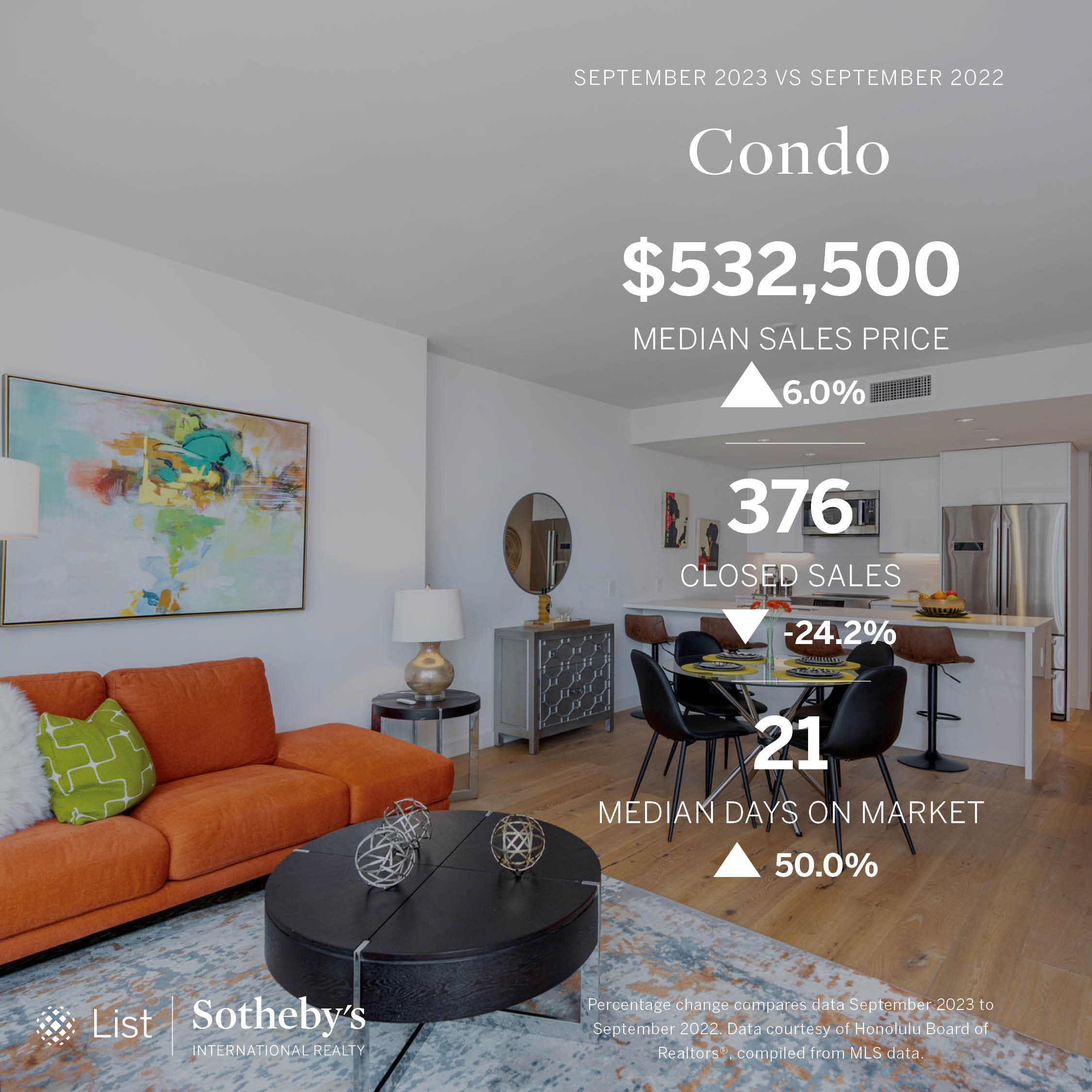 New listings for condos during September 2023 are down 4.1% compared to September 2022. Condos on Oahu spent a median of 21 days on the market - a slight increase compared to the previous year.
Inquire Now
If you're considering buying or selling a home or condo in Oahu, now is the time to get in touch. Remember - this post and the information on this website are no substitute for personalized advice. Our team of experienced real estate professionals is ready to guide you through the process and help you make the most of the current market conditions. Contact us today to get started!