Oahu Real Estate Market Report For October 2022
Posted by Scott Startsman on Sunday, November 6, 2022 at 1:00 PM
By Scott Startsman / November 6, 2022
Comment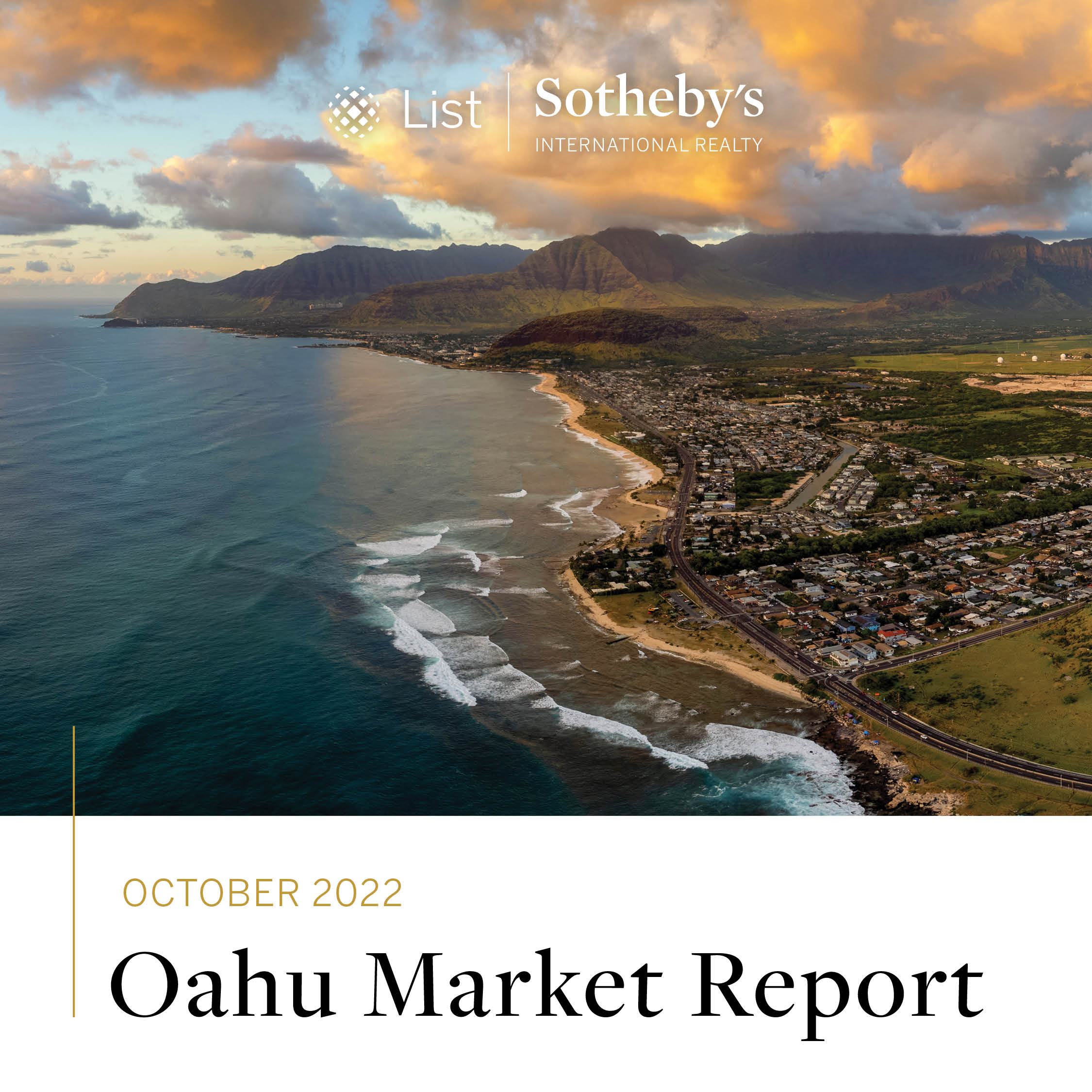 Inflation is the talking point for now as the Federal Reserve, as expected, raised the fed funds rate .75%. Mortgage interest rates have risen above 7% and are at 20 year highs, leading to less affordability and fewer buyers in the market.
The Federal Reserve says they will remain strongly focused on reducing inflation, this will most likely trickly down and continue to affect rates. This also means more potential sellers will stay in place and not trade their existing 2.5% mortgage for a 7%+ mortgage rate by selling and buying another home.
What we are going to see is neighborhood centric market performance. What I mean by that is neighborhoods that have a buyer demographic that depends more heavily on low down payment and high balance mortgage options (low money down financing options like VA, FHA, USDA loans) will experience more of a pullback on prices than those neighborhoods where a significant number of buyers are paying cash.
For example, the Ewa Beach and Kapolei areas see low down loan programs making up roughly 80% of the type of loan for buyers in those neighborhoods. These are buyers that are more impacted by interest rates, therefore, I expect this area to be more interest rate sensitive when it comes to prices.
On the flip side of that coin are Kahala and Diamond Head, where 60-65% of sales are to cash buyers. This area will hold its value and be less sensitive to interest rate increases. In other words - the gap between the haves and the have nots in terms of money and wealth will widen during the next year or so as the people with cash will have plentiful opportunities come up.
Oahu Single Family Home Market Stats
So what we see is number of sales of SFH down by 41.7% this month compared to last as the market continues to decelerate. The Diamond Head and Ewa Plains areas saw the largest reduction in sales volume.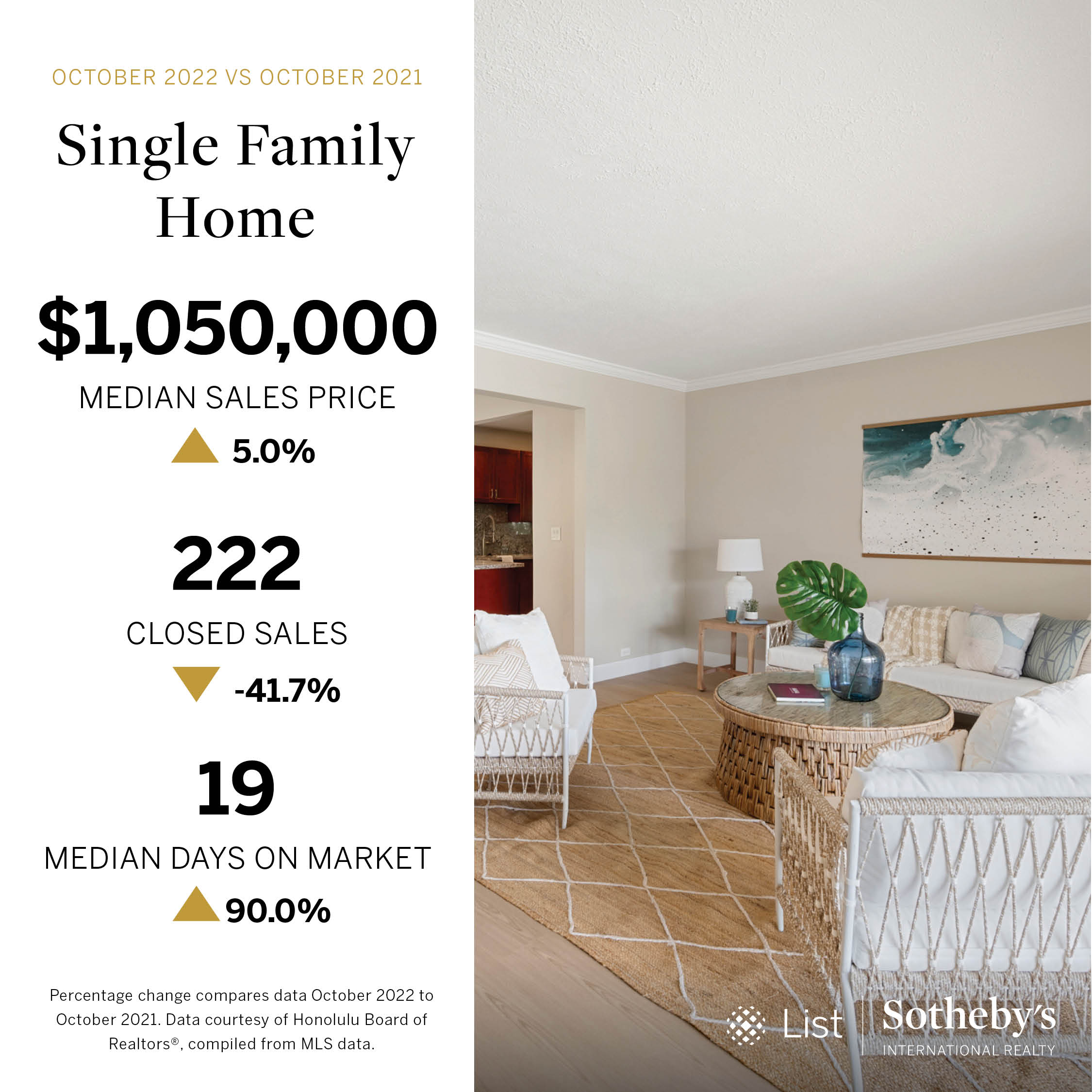 The active available inventory is still significantly restricted, however, with 656 homes actively for sale. For perspective, the lowest month in 2019 had 1621 homes for sale. This disparity lead to a 5% increase in the median price during the month of October compared to the same month last year. Year To Date, the median price is up 13.4% compared to YTD 2022.
Oahu Condo Market Stats
The same is happening on the condo market, though number of sales are not down as much (28%). This is due to the fact that their was less of a frenzied market for condos than homes coming out of covid. Buyers were looking for space from each other and condos were taboo during the covid Time period, but the same fundamentals are happening in the condo side.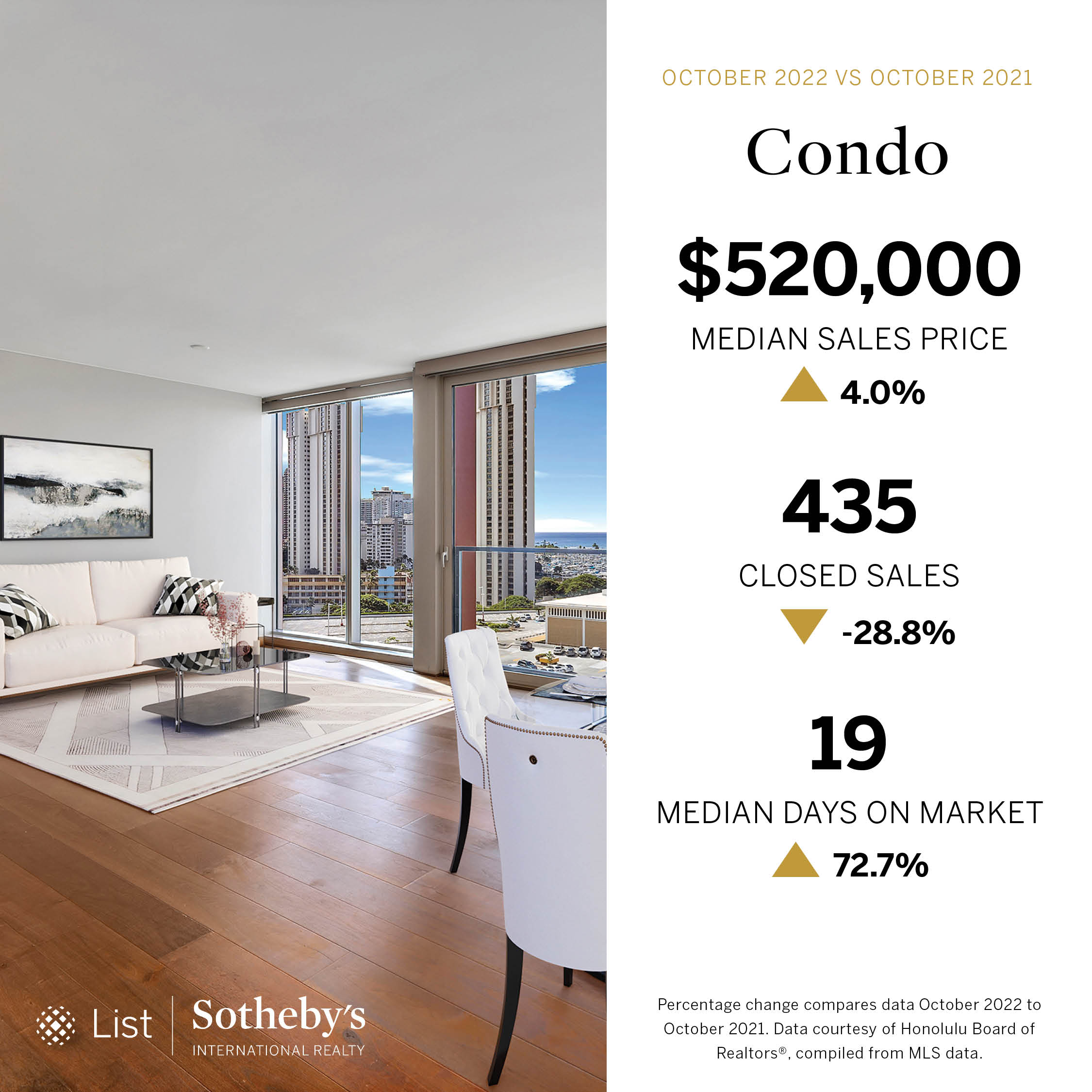 Less buyers in the market, fewer sales, limited sellers in the market and therefore restricted condo inventory. Prices for condos is up 4% this month compared to the same time last year. Active inventory for condos is up across most of the island, but down in Diamond Head by 43% and down in Pearl City by 26%.


Want to see the full market report? Click here to download the .pdf!