Oahu Real Estate Market Report for October 2021
Posted by Scott Startsman on Wednesday, November 10, 2021 at 6:06 PM
By Scott Startsman / November 10, 2021
Comment
Oahu's housing market held steady for October 2021 over 2020 ahead of the typical lull from the holiday season.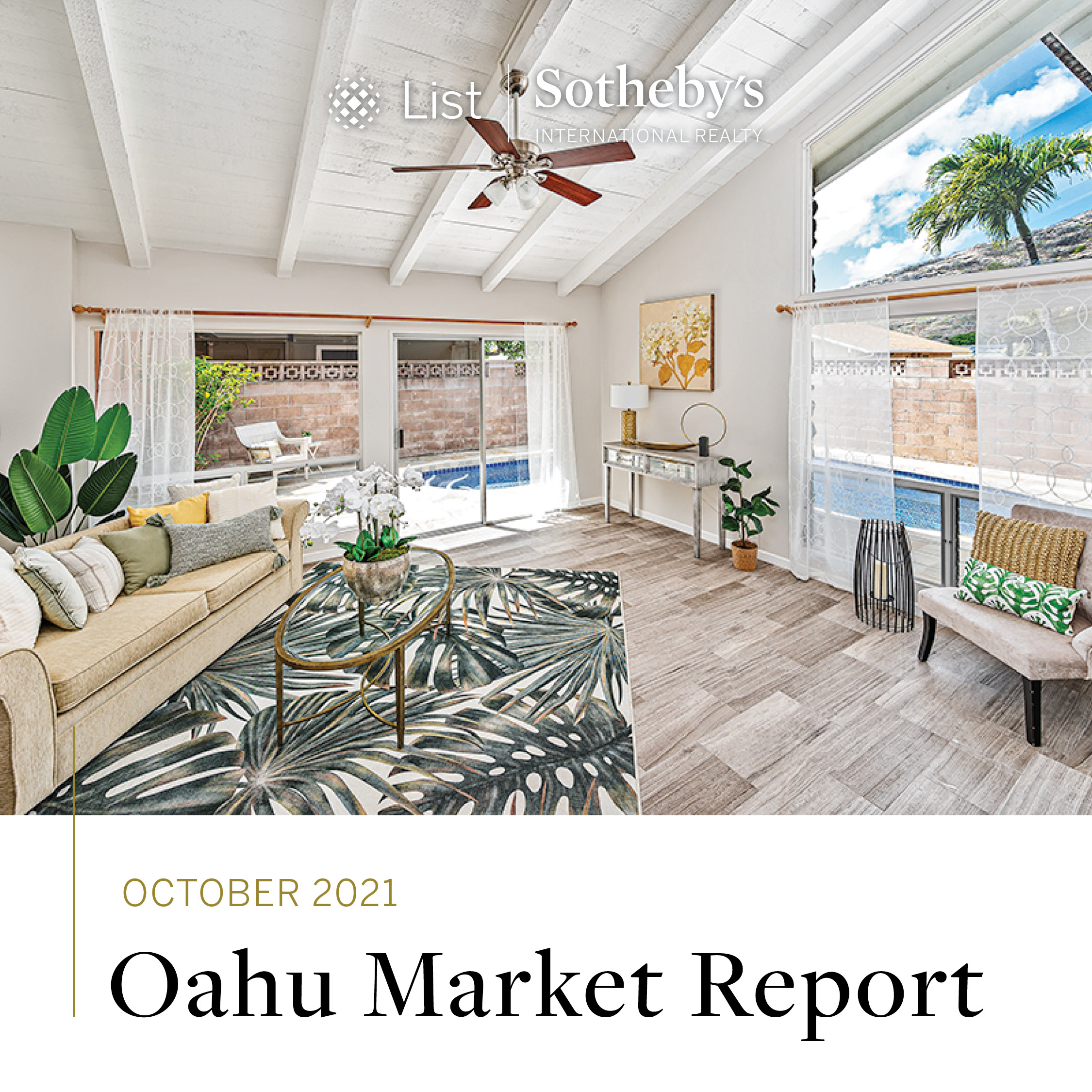 Closed sales rose year-over-year for October 2021, with Single-Family Homes ticking up by a modest 10.4% and condos surging by 27.3%. The increase in closed sales for all properties is an indicator that buyers are getting their offers accepted, though the decline in new listings is ongoing.
October 2021 Single-Family Home & Condo Median Sale Price
Single-Family home sales in the price range of $2,000,000 and up increased by 188.2%, while closed sales on property in the range of $900,000 to $1,099,999 increased by 67.2% compared to October 2020. Year-over-year, the condo market has over double the sales in the $600,000 plus range - though the majority happened in the range of $300,000 to $599,999.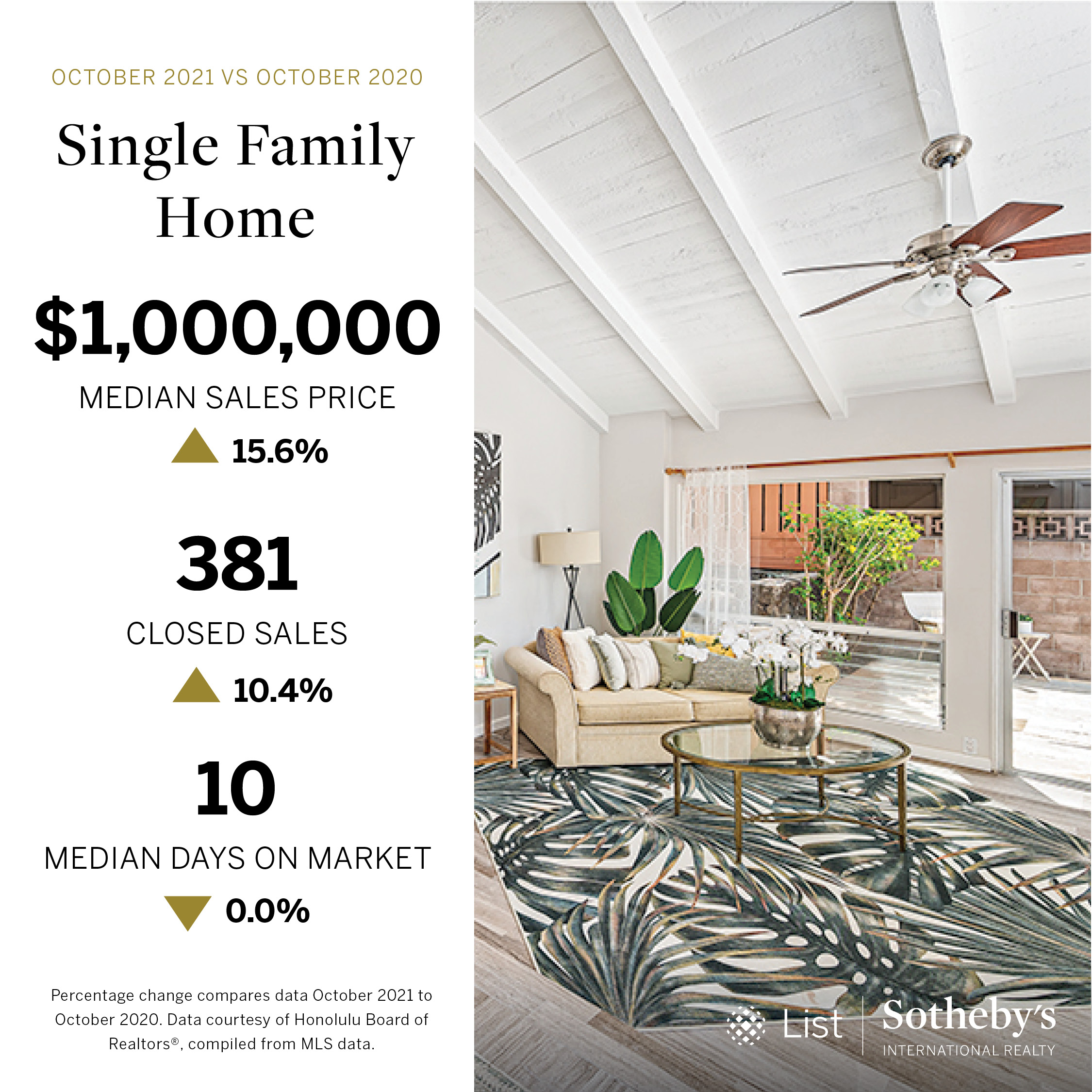 The metro region accounted for the majority of the sales volume growth, with 343 condo sales in October 2021 vs 139 sales in October 2020, a growth of 68.1%. To date in 2021, closed sales of single-family homes and condos are up by 22.6% and 58.8%, respectively.
There has been about a 20% increase in single-family homes and condos selling over the asking price in October 2021 compared to 2021. Of closed sales, 236 Single-Family Homes, roughly 62%, and 251 Condos, roughly 41%, sold above the original asking price. The median time properties spend on the market is remaining low, with 10 days for single-family homes and 11 days for condos.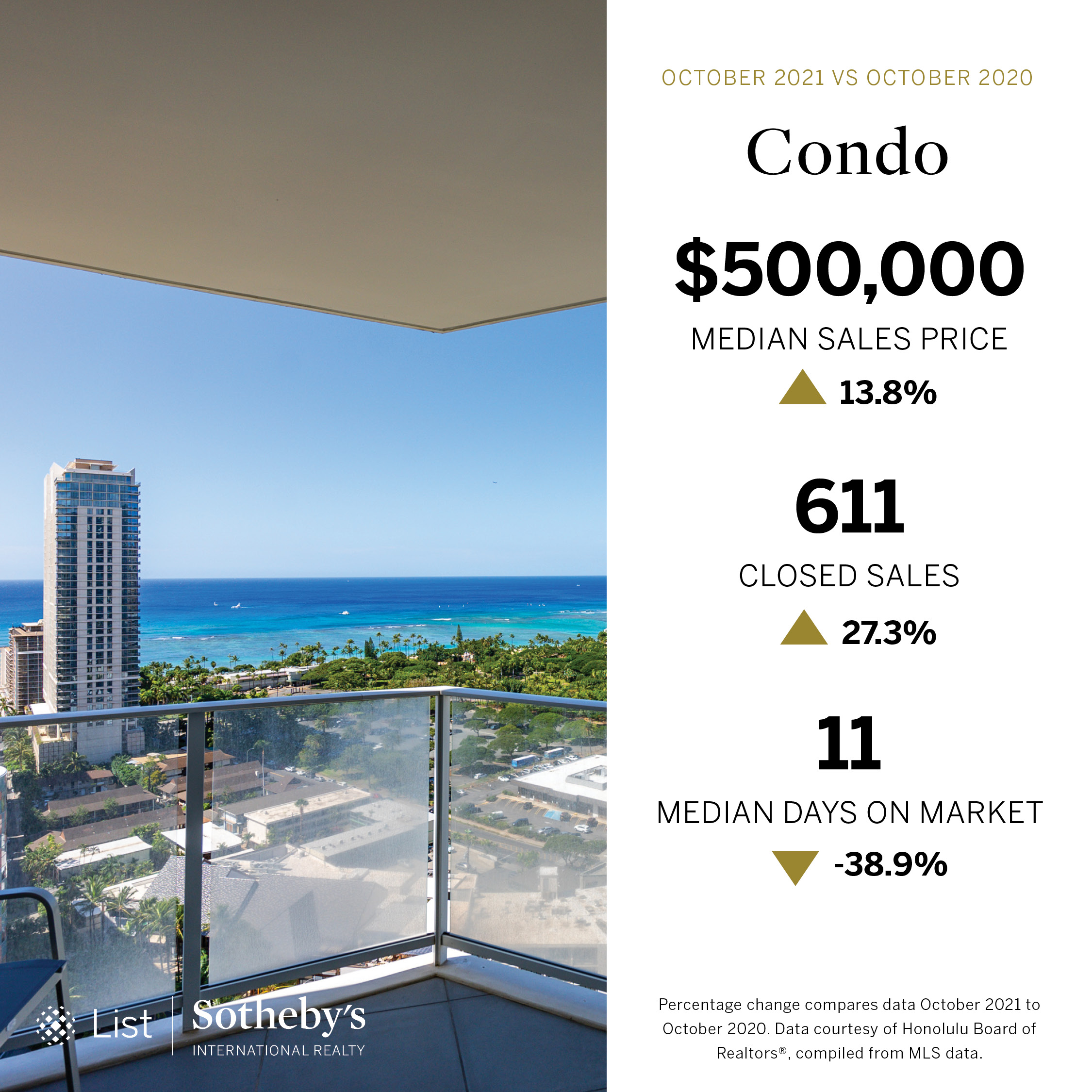 New single-family home listings dipped by 1.1% compared to October of last year, while new condo listings increased by 8.0%. Active inventory for both categories is down significantly, down 23.0% for single-family homes and 39.4% for condos.
Move beyond your expectations. Contact me, Scott Startsman, at 808-291-5441, by email at [email protected], or by filling out the contact form below.