Oahu Real Estate Market Report for November 2021
Posted by Scott Startsman on Tuesday, December 14, 2021 at 1:03 PM
By Scott Startsman / December 14, 2021
Comment
Three key points to take from this month's market report. Not much has changed in the marketplace even though we have gotten into the holiday timeframe. We continue to see competitive market conditions.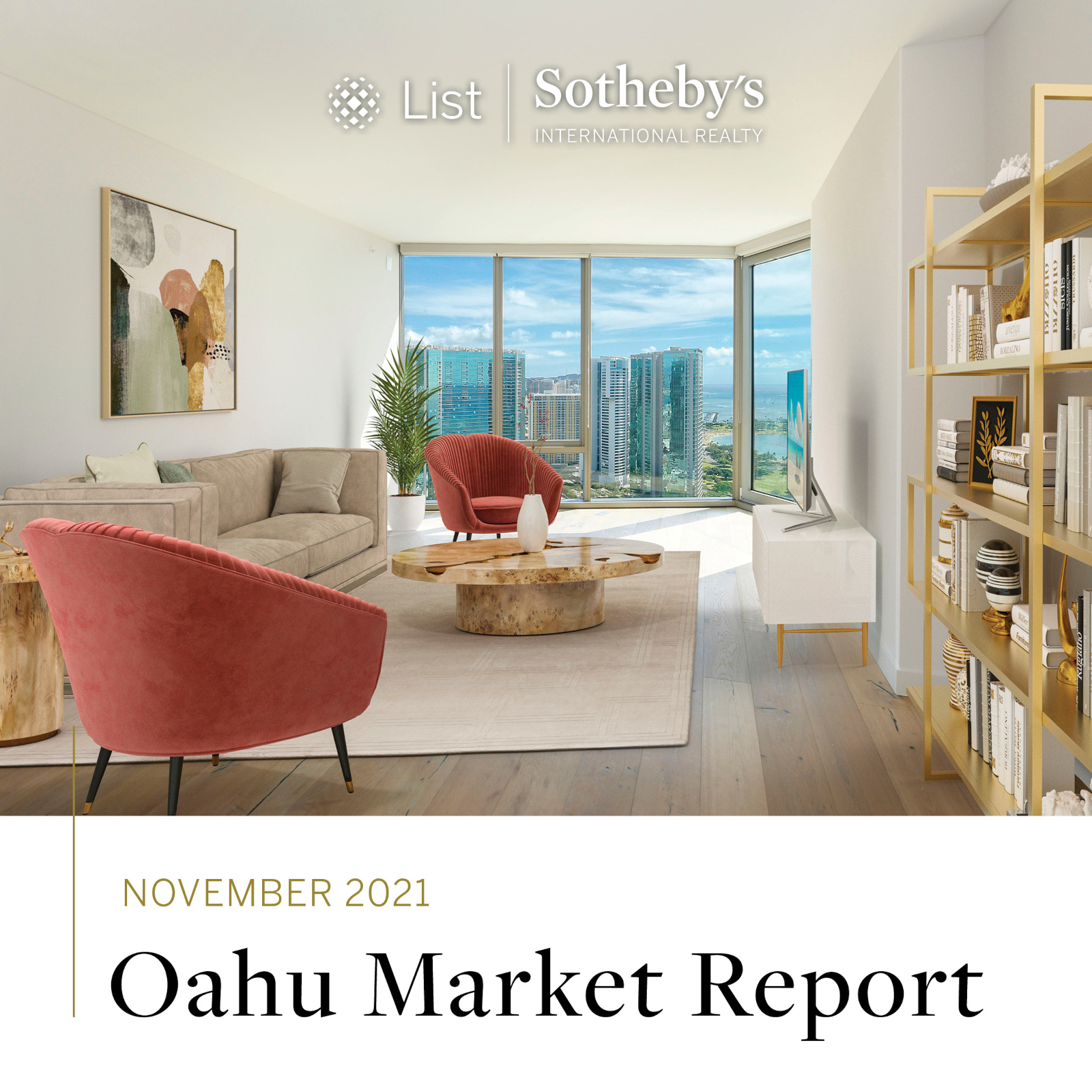 Inventory is still at all time lows with severely restricted supply. Months of inventory remaining (MOIR) is at 1 month for single-family homes and at 1.7 months for Condos. To give you a comparison, in the 2007 boom market the lowest MOIR for single-family homes was 2 months, - twice the number of homes on the market that we have right now, at 814 in 2006 vs 415 today.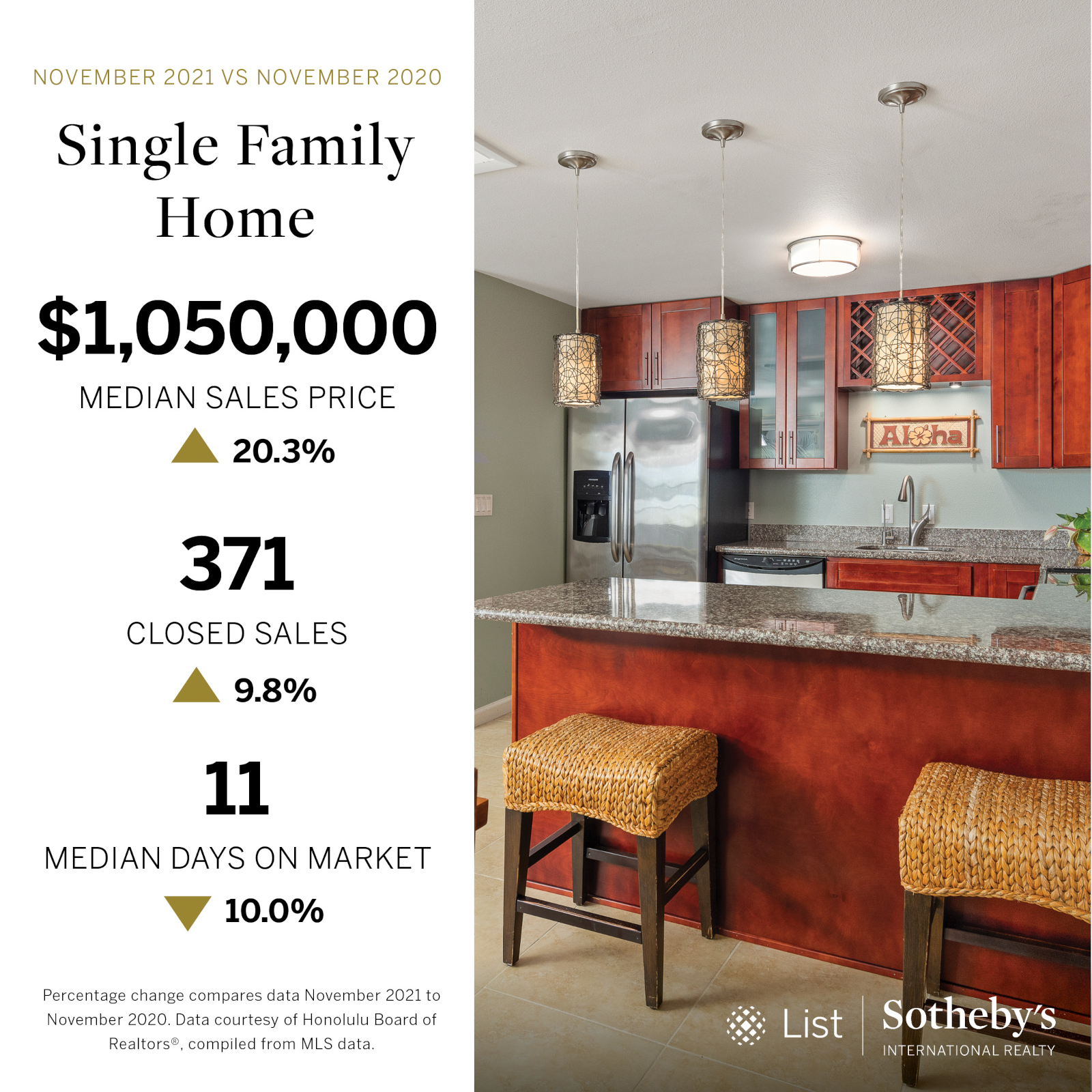 Buyer demand is still very strong, with plenty of buyers out there in the marketplace. Interest rates continue to be low, and the conforming loan limit just increased for conventional loans. The condo market has seen an uptick as well, even though we haven't seen the international buyers coming back yet due to covid restrictions on travel. November 2021 was the strongest month on record for condo sales in terms of price, bid-ups and Days on Market.
Homes and condos are selling at record speed. 2 of 3 homes are selling over the asking price and 4 out of 10 condos sold for over asking. The Days On Market (DOM) for single-family homes and condos is 11 days and 9 days, respectively.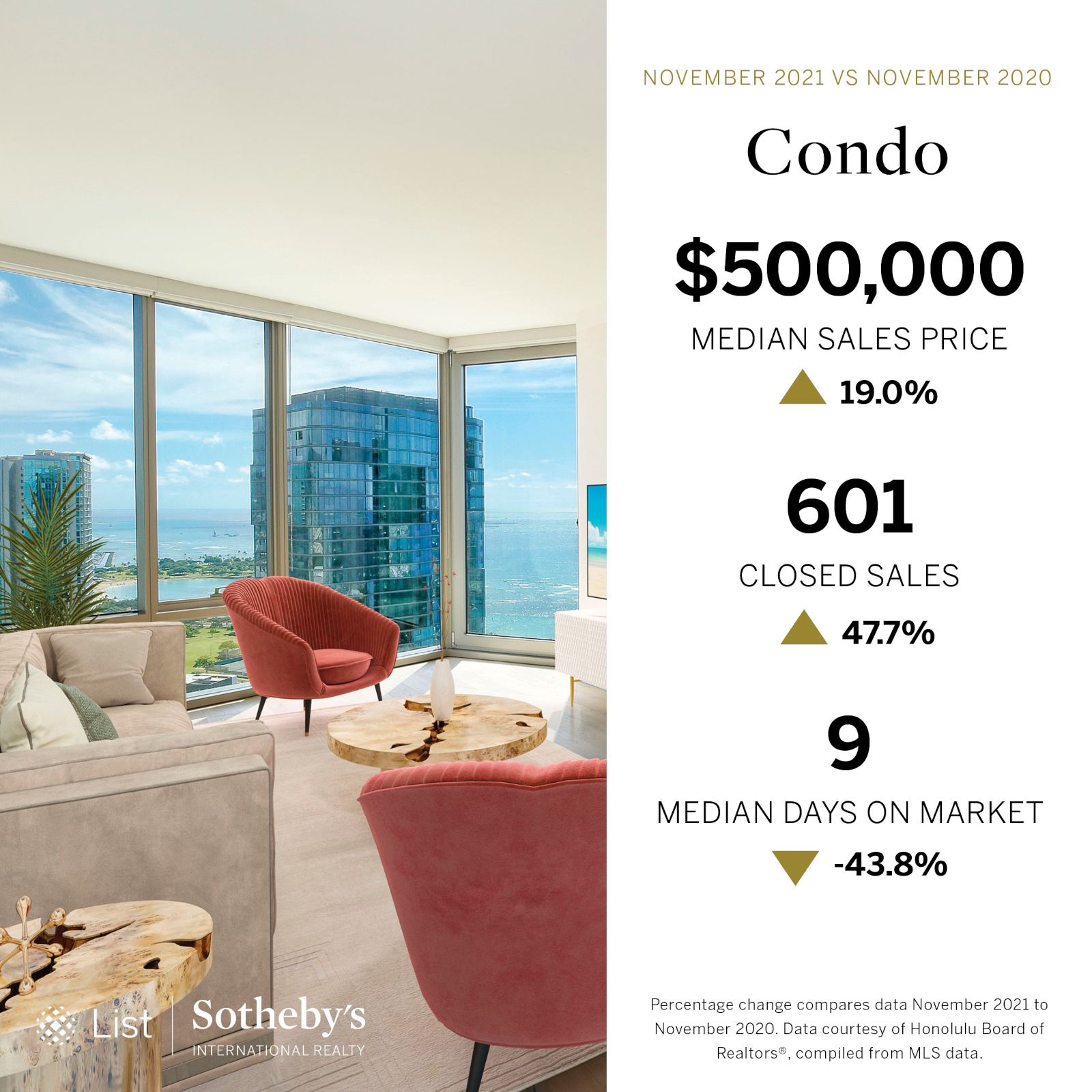 What does all this mean? With such restricted supply and strong buyer demand, we should continue to see a strong increase in prices for 2022. Single family homes I expect to increase in price, though at a decelerated pace. We see condos continuing to heat up more, especially if the international buyers return to the marketplace. You should expect to be competing with other buyers when looking to buy (multiple offer situations) and you should expect to pay over the asking price.
It's important to note that local market statistics can vary greatly from neighborhood to neighborhood. Should you have any questions about a specific neighborhood, please let me know.