Oahu Real Estate Market Report For June 2022
Posted by Kevin Steele on Friday, July 8, 2022 at 6:09 PM
By Kevin Steele / July 8, 2022
Comment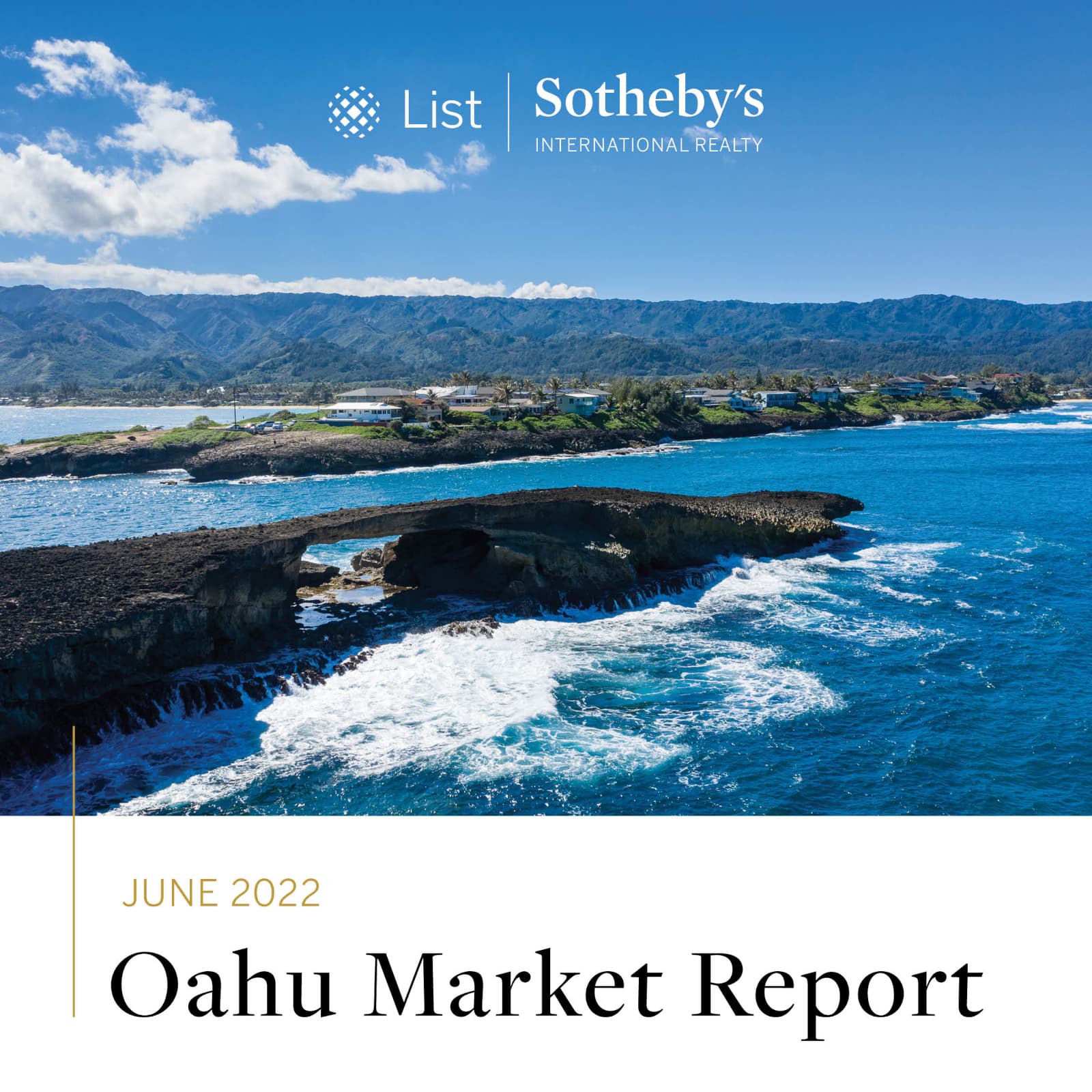 The Oahu real estate market is showing signs of moderating as the number of sales for homes and condos was down this past month. Though prices continue to increase, the rate at which the increase is occurring is lessening - a sign that there are fewer buyers in the market. In general we are on track to have our second highest number of sales in the past 13 years, above pre-pandemic level.
Inventory for both single family homes and condos is still very tight and unless this changes, competition for homes and condos will continue for buyers and will put upward pressure on prices. 60% of homes were bid up above the list price last month while 43% of condos were bid up above the list price. Homes and condos are still selling in near record time.
Oahu Single Family Home Market Stats
Single family homes on Oahu saw median sales price of $1,100,000 in June 2022, an increase of 12.4% when compared to last June. This is despite an overall decline in volume of closed single-family homes by 20.8% when compared to the previour year.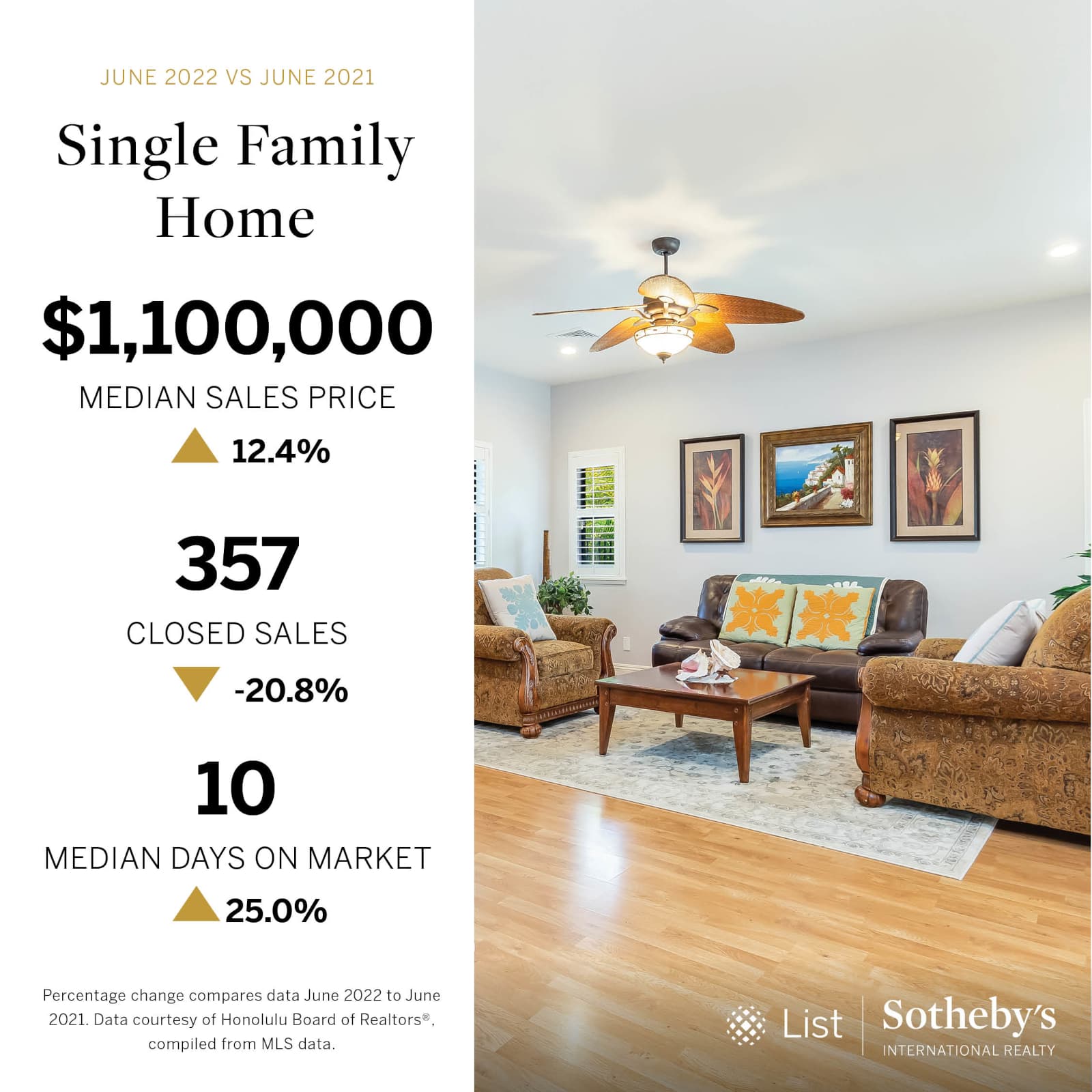 The most significant drop in sales volume happened in the Diamond Head and Ewa Plain areas, respectively down 60.9% and 27.1% year-over year. Active inventory is up 39.8% compared to last summer, though is still at historically low levels. The majority of single-family homes sold above asking price during the month of June 2022.
Single-family homes spent a median of 10 days on the market in June.
Oahu Condo Market Stats
Condos on Oahu set a new record median sales price at $534,000 during the month of June 2022, beating the previous record of $516,500 set in May 2022. Oahu condo sales volume is down 14.2% year-over-year, but up 32.3% when compared to 2019 pre-pandemic levels.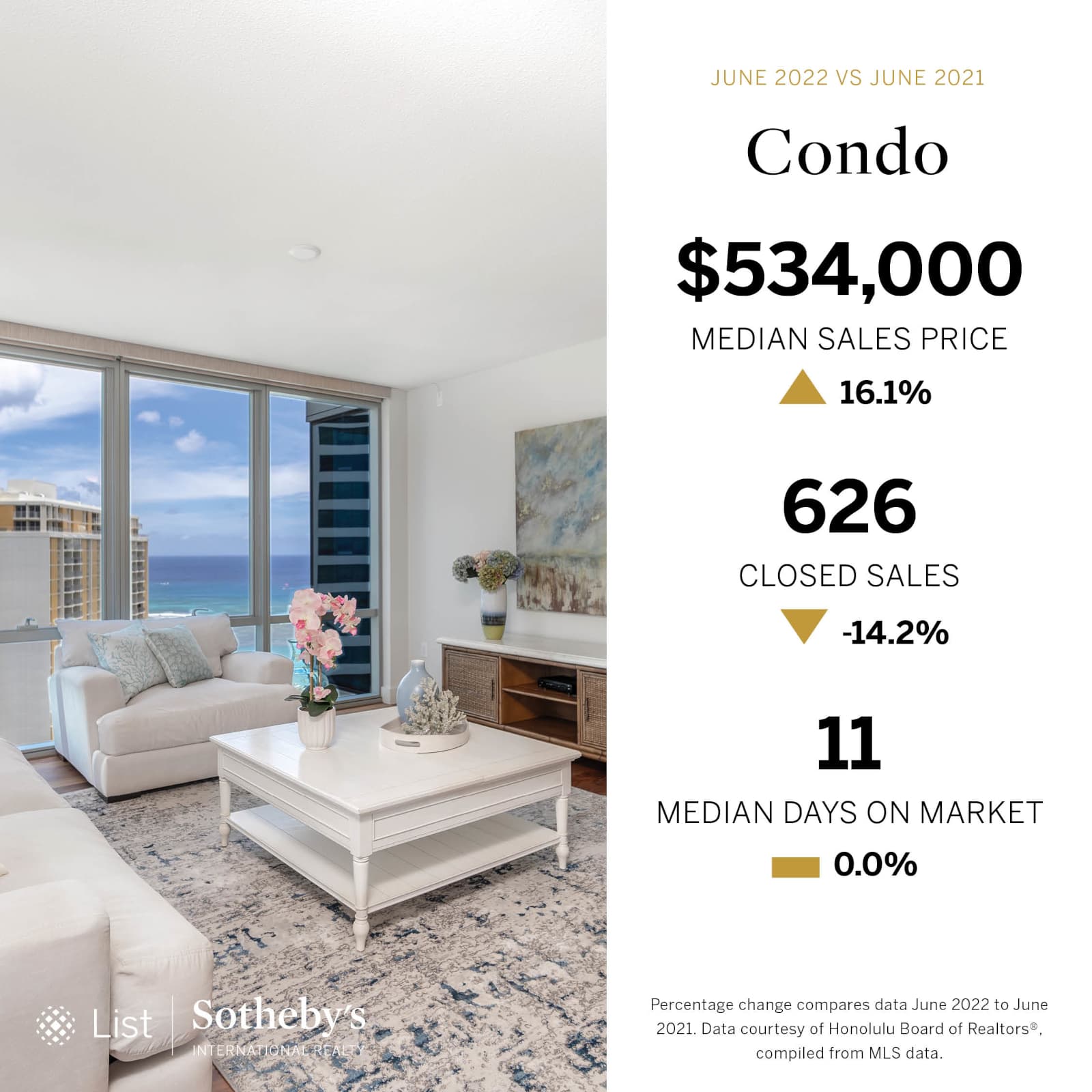 Pending sales for condos has declined for three consecutive months, down 24.8% for the month of June 2022 compared to June 2021. Properties in the price range of $700,000 to $1,199,999 saw an increase of 47.9% in sales year-over-year, while those in the $699,999 and lower price range saw a decline in sales of 25.8% compared to the previous year. Condos spent a median 11 days on the market for the month of June 2022.