Oahu Real Estate Market Report for January 2022
Posted by Scott Startsman on Tuesday, February 8, 2022 at 11:48 AM
By Scott Startsman / February 8, 2022
Comment
The Oahu Housing Market continued its trend upwards in January 2022, with single-family home and condos seeing a combined 28.6% sales increase compared to January 2021. Single family homes continue to hold the median price of $1,050,000 for the third month running, while condos set a new record for monthly median sales price at $510,000.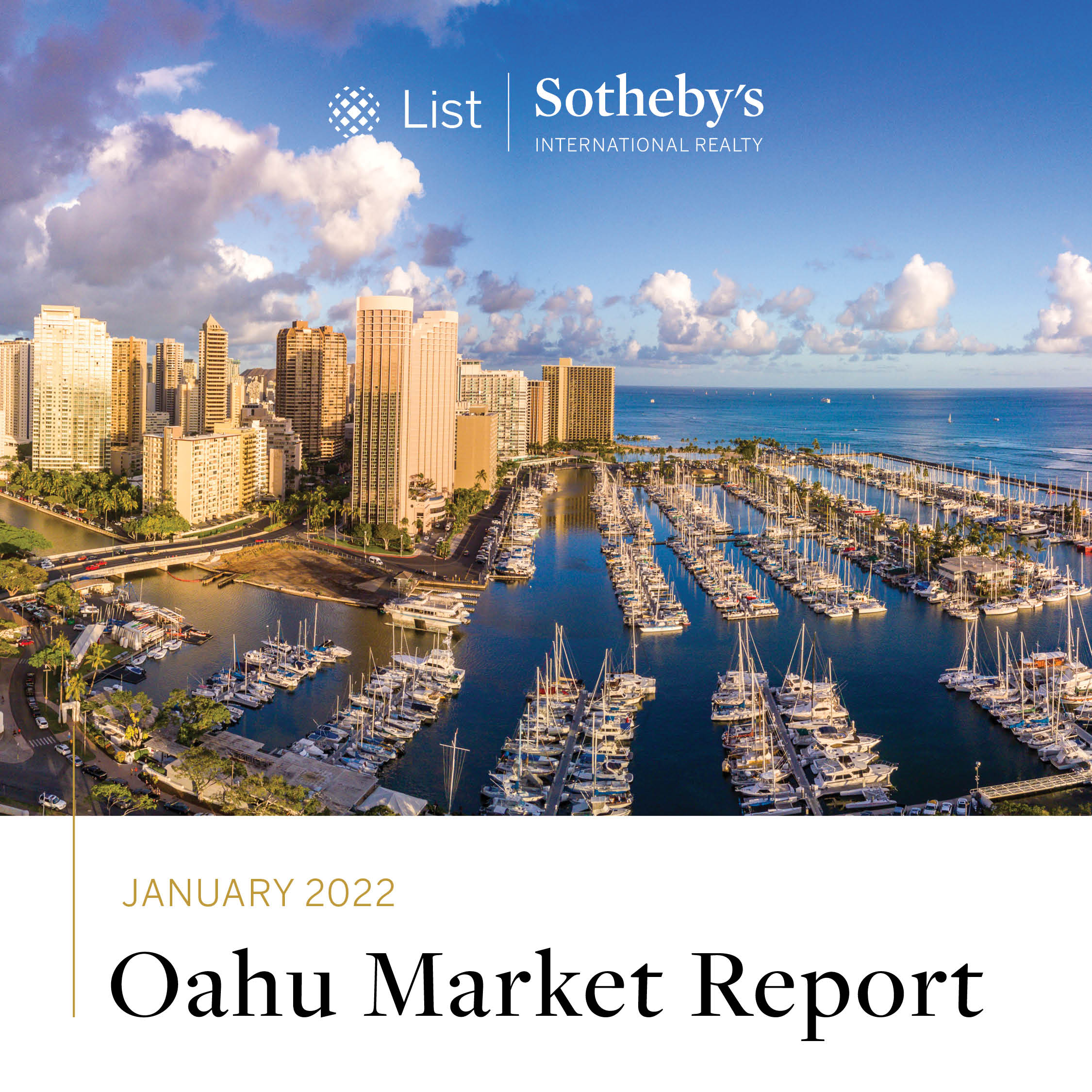 Single Family Home Market Stats
Sales for single-family homes increased by 12% year-over year, with 70% of the monthly sales being properties in the $900,000 and up in price. Sales in homes below that $900,000 price point fell by just over 30% in January 2022 compared to January 2021. Single-family homes spent a median of 12 days on the market after listing.
Just over 60% of single-family home sales in January 2022 closed above the listing price, an increase of 24.5% over January 2021.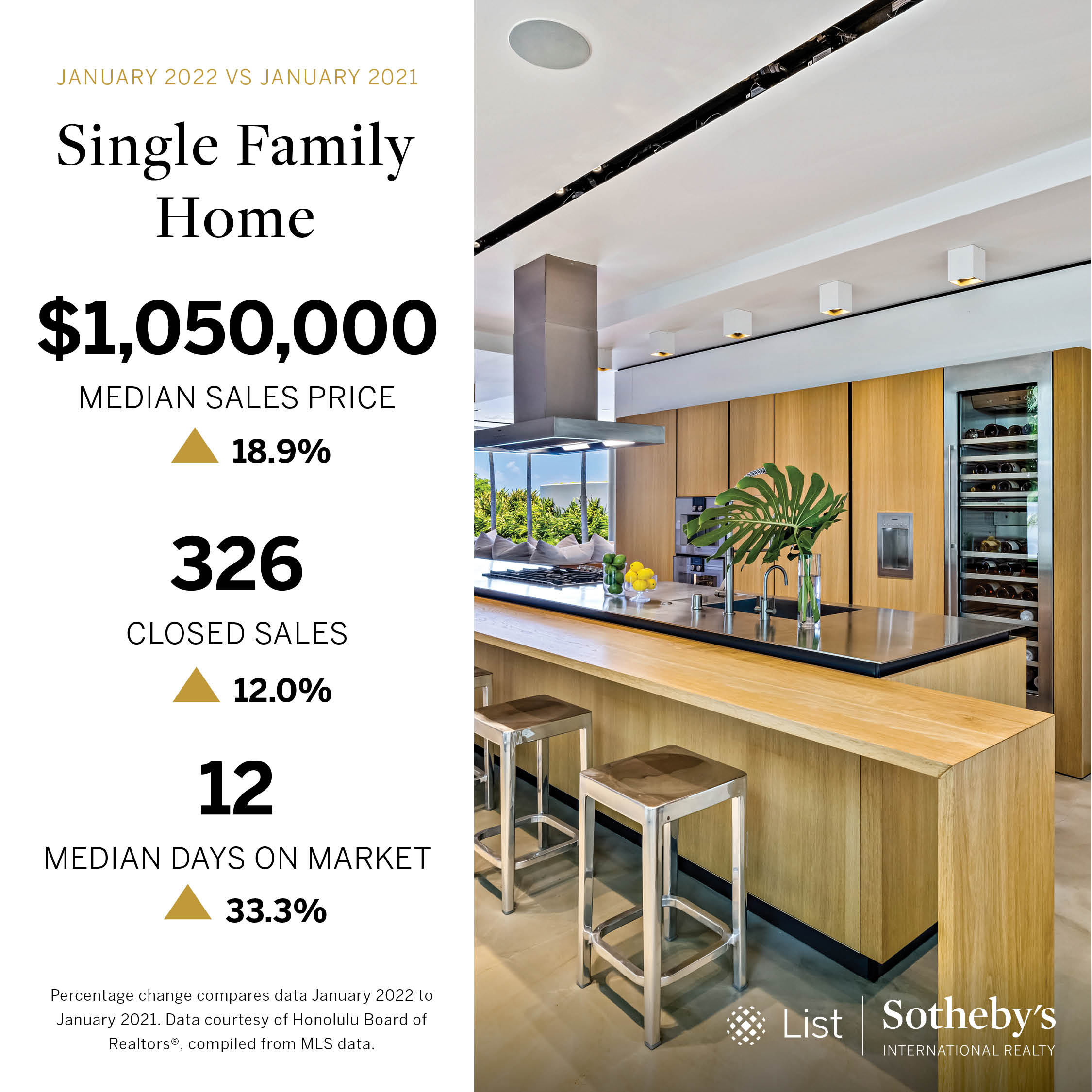 Showing that the seller's market is still going strong, listings for single-family homes are down 12.3% year-over-year. 58% of the new listings that entered the market in January 2022 were in escrow or sold by the end of January. Pending sales of single-family homes have seen a slight drop of 4.3%.
Condo Market Stats
Condo sales are seeing a large surge compared to the previous year, with condo sales up 40.8% in January 2022. Almost all price points in the condo market saw in increase in sales and condos spent a median 14 days on the market from listing.
The condo market for January 2022 saw 39% of sales close above asking price, compared to 30% in January 2021. The price range between $400,000 and $599,999 saw the largest increase in sales closing over asking price.
Pending condo sales in January 2022 increased by 7.5% compared to the previous January.