Oahu Real Estate Market Report for February 2023
Posted by Scott Startsman on Saturday, March 11, 2023 at 10:57:23 AM
By Scott Startsman / March 11, 2023
Comment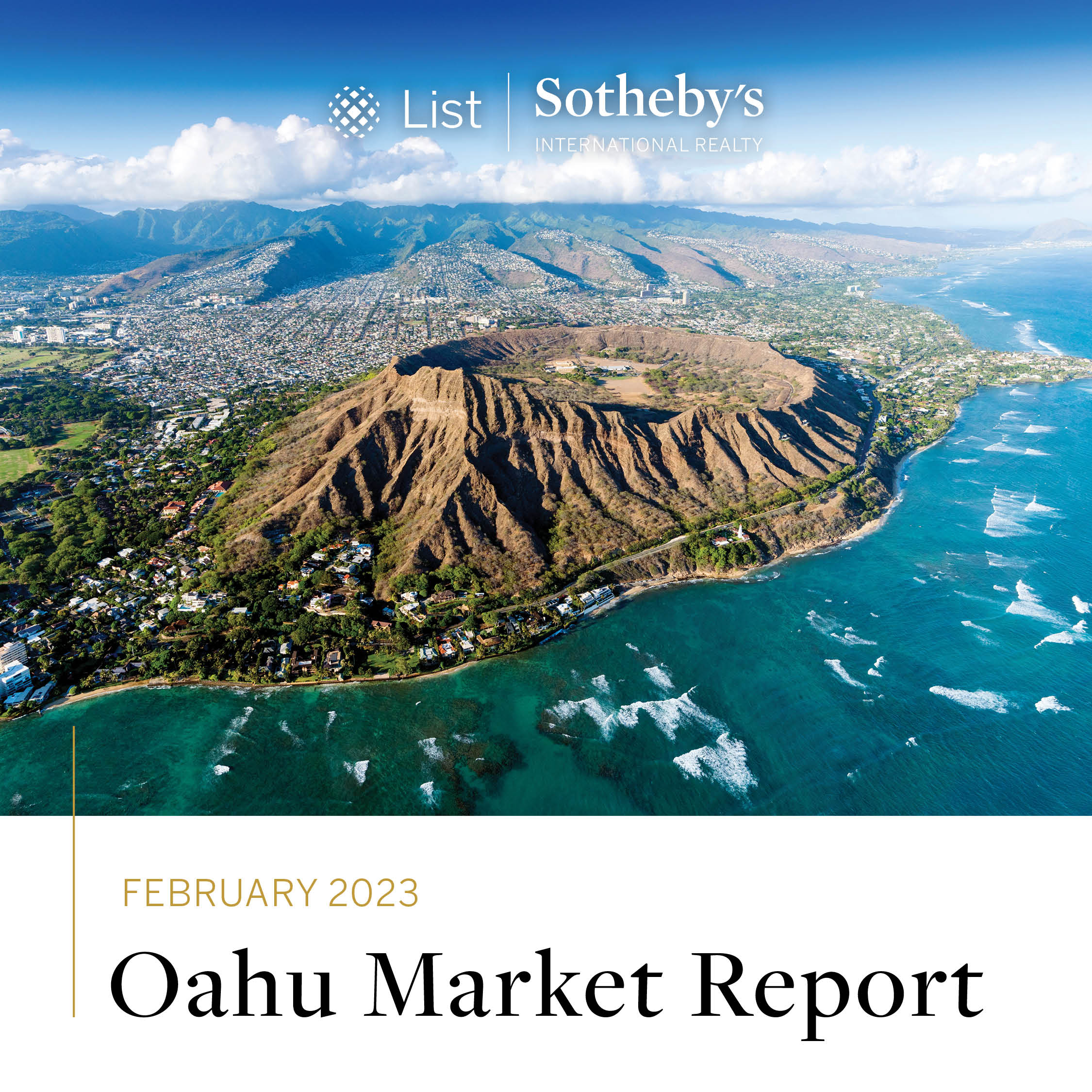 The Oahu real estate market is currently experiencing a sluggish pace, with soft sales and the effects of mortgage interest rate increases becoming more pronounced on the median price. Homes are also taking longer to sell, signaling an all around softer market. However, it's worth noting that inventory levels are at historic lows, and well-maintained or renovated properties are still seeing strong activity, often resulting in multiple offers and bid-ups. With fewer buyers in the market, buyers have more bargaining power compared to previous years and can find good values. One area that has seen a slowdown is properties that require work, which can be an opportunity for buyers willing to put in the effort to transform their new home.
Want to see the full market report? Click here to download the .pdf!
Oahu Single-Family Home Market Stats
Oahu's single-family home market continued the slow pace from the start of the year, with total closed sales down 28.2% compared to the previous year. Despite this, closed sales rose 15.3% during February 2023 compared to January 2023. Still, the median sales price for single-family homes dipped from $1,125,000 in February 2022 to $987,000 in February 2023, a drop of 12.3%.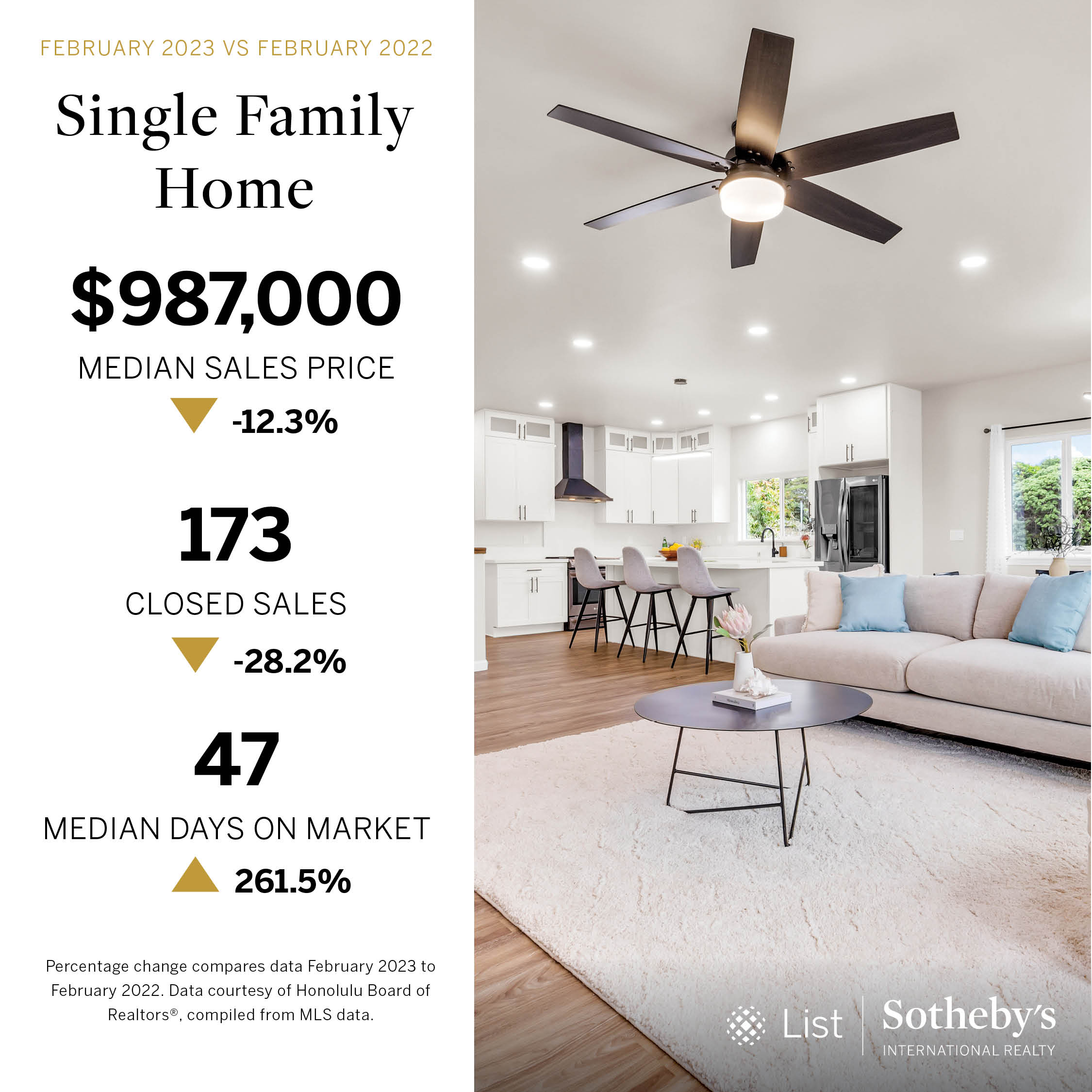 Just 19% of single-family home sales in February 2023 sold over original asking price, down from 55% of sales in February 2022. Inventory was added at various price points, with the most significant increase happening in homes at $999,999 and below - doubline the properties for sale compared to 2022. The median days on the market for properties nearly quadrupled at 47 days in February 2023 compared to 13 days in February 2022.
Oahu Condo Market Stats
The condo market has been seeing a lot of similarities to the SFH market. Closed sales on condos are down 33.1% in February 2023 compared to February 2022 - but compared to the previous month, January 2023, closed sales are up by 18.2%. The median sales price for condos slightly declined year-over-year, down to $480,000 for February 2023 compared to $497,000 the previous year.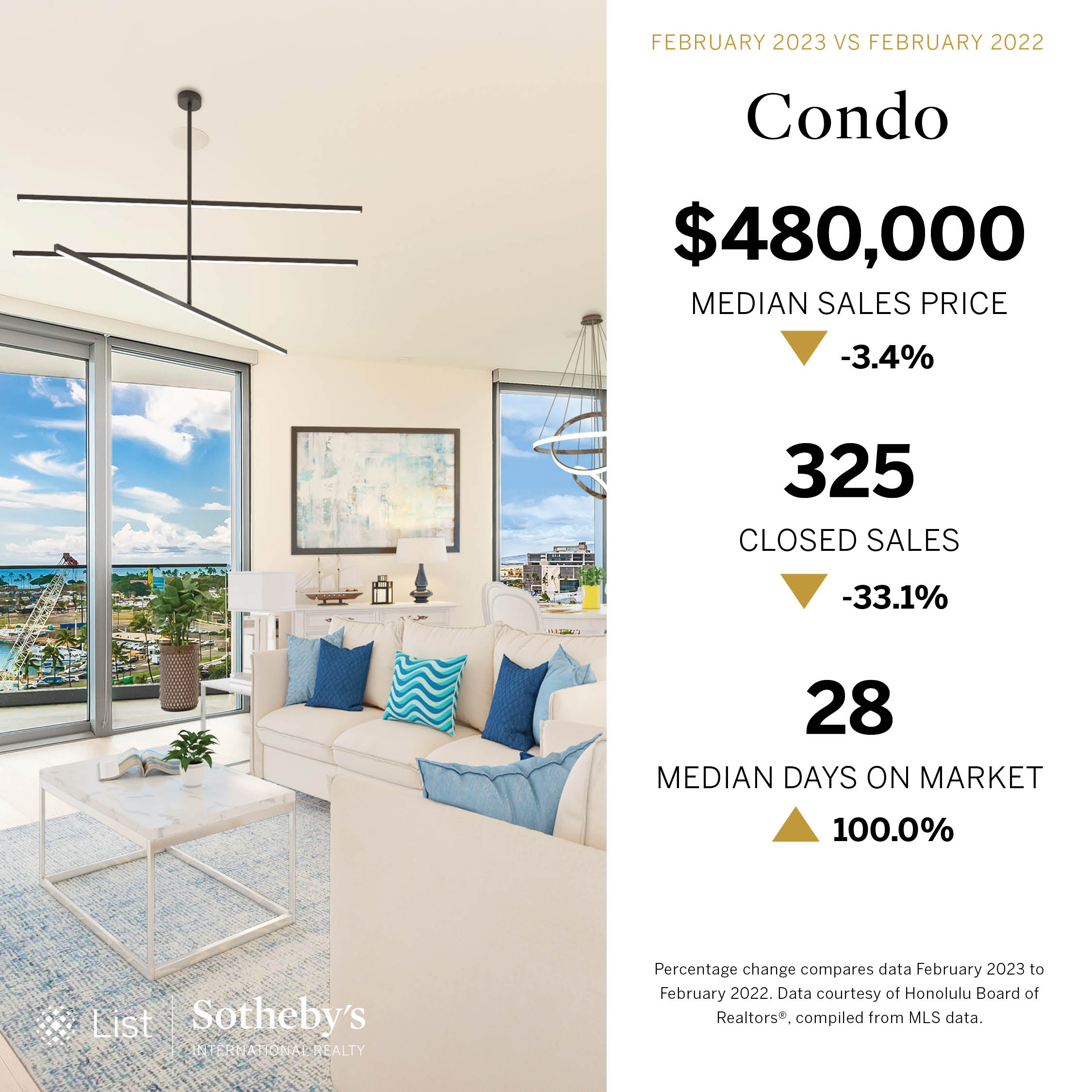 Similar to the SFH market, only 15% of condo sales in February 2023 were over asking price, down from 37% in February 2022. 463 new condo listings were added for the month, down 37.3% compared to the previous year. The most significant increase in inventory occured in the $600,000 to $799,999 price range, with about 50% more active condos than the previous year. Condos stayed on the market for a median of 28 days during February 2023, double the 14 days of February 2022.
Reach Out Now - Request A Consultation