Oahu Real Estate Market Report for February 2022
Posted by Scott Startsman on Friday, March 11, 2022 at 3:26 PM
By Scott Startsman / March 11, 2022
Comment
Compared to the previous February, condo sales in the Oahu Real Estate Market are showing a surge in sales. This is due to more affordability in the condo market (lower prices) and more options to choose from (more listings on the market). While demand is still high in the single-family home side of the market, lack of inventory has decreased the number of sales and this is causing a spill-over into the condo market.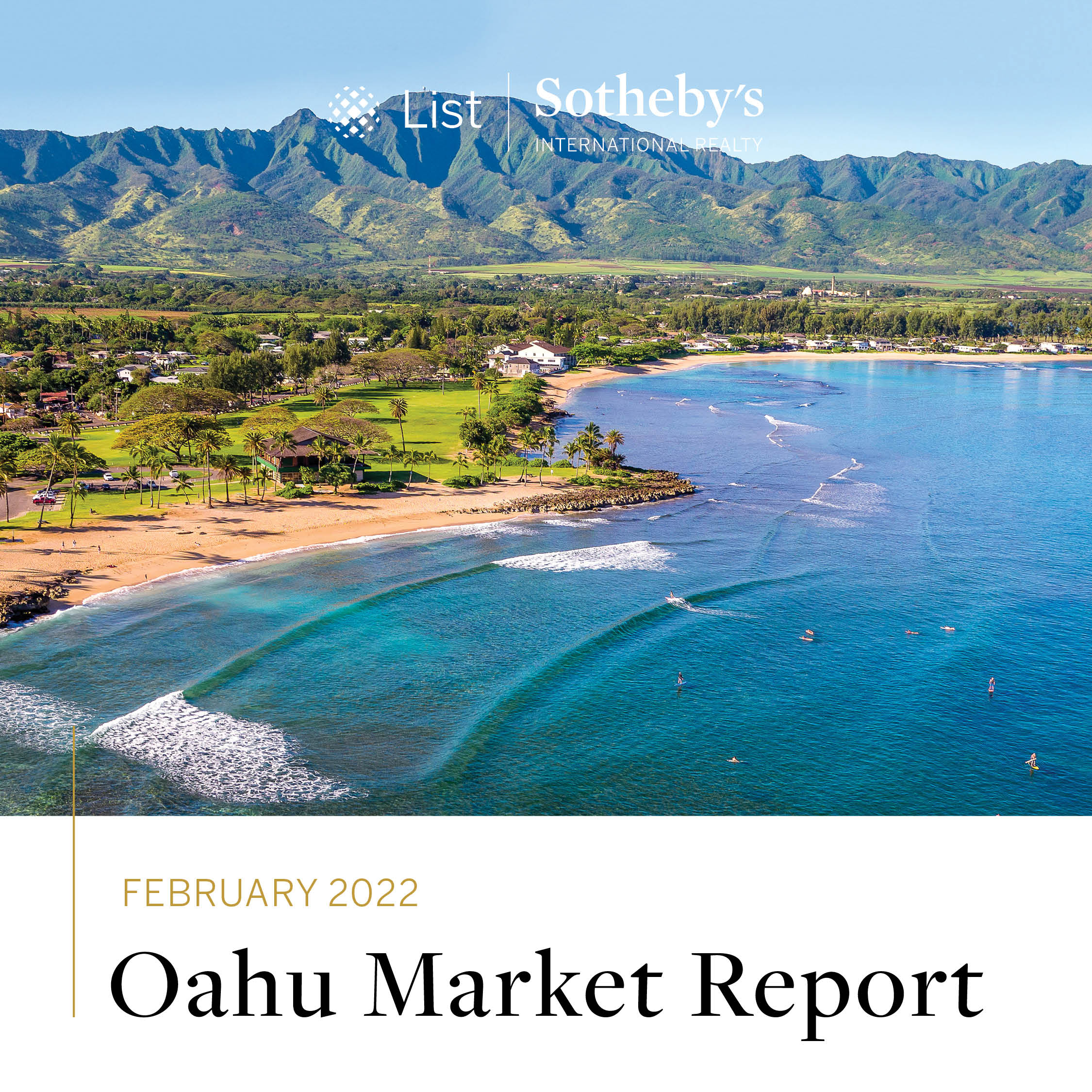 Ongoing demand and a lack of inventory continues to drive prices up in both the Condo and Single-Family Home markets. The median days on the market in both categories was around two weeks.
Single-Family Homes On Oahu
Sales in Single-Family Homes on Oahu fell 7.3% in February 2022 compared to February 2021. Pending sales declined by just over 13%, with fewer homes going into contract compared with the previous year. Despite this, the low amount of inventory and ongoing demand brought a new record high in median single-family home price - $1,125,000, up 7.1% higher than the previous record set in August 2021. The largest decline in sales for single-family homes occured in properties less than $900,000.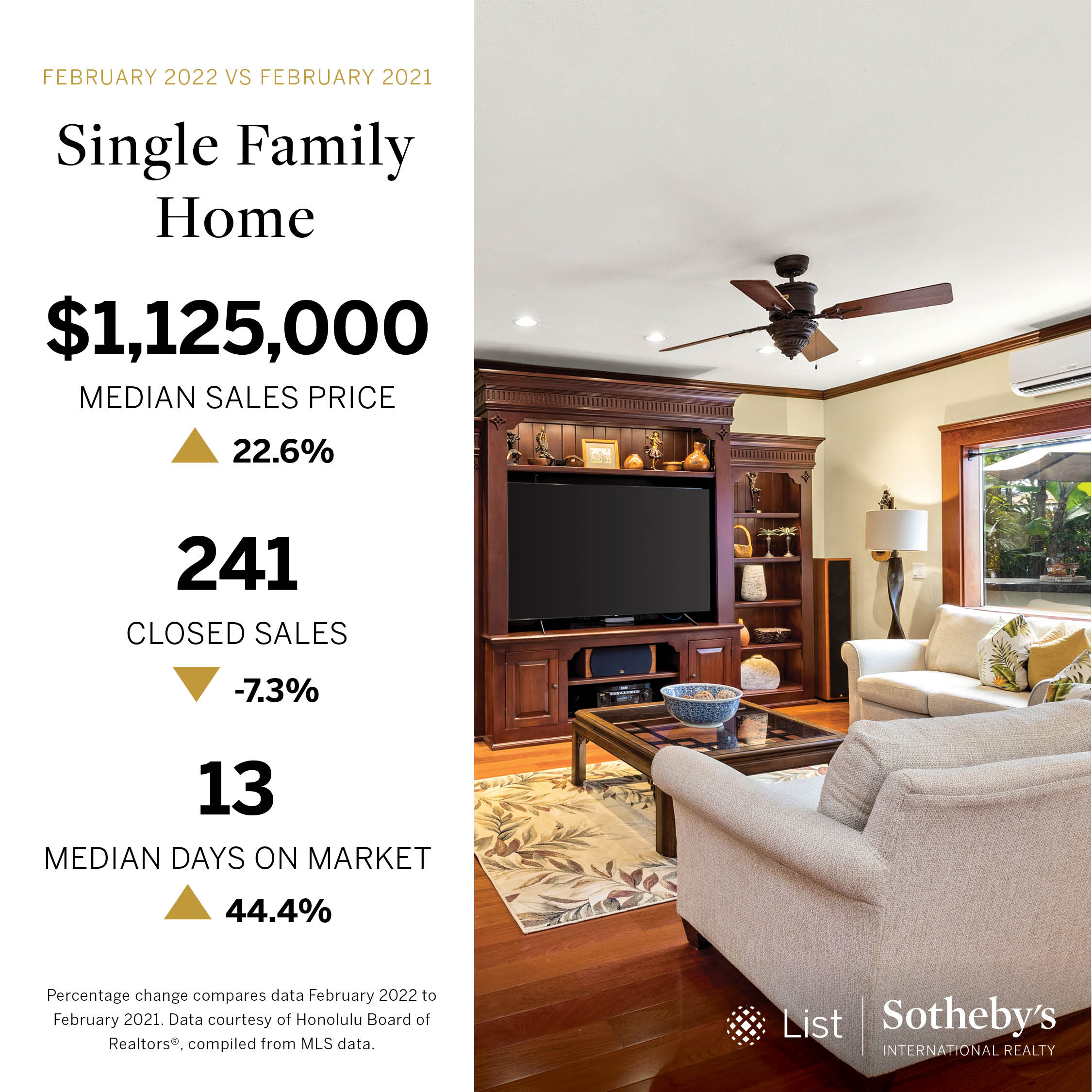 Closed sales in single-family homes resulted in 55.2% sales closing above the original asking price. Properties in the single-family home market stayed on the market for around 13 days, with a 14% increase in new listings compared to February 2021. Single-Family Home listings were most concentrated in the Hawaii Kai, Ewa Plain, and Kailua Areas.
Oahu Condo Market Stats
Sales in Condos on Oahu have risen 9.0% when comparing February 2021 to February 2022. Contrasting with the single-family home market, condos had an increase in listings entering contract by 12.4% compared to the previous year. Median sales price of condos also rose during the same period, up 8.6% to $497,000. The largest growth in sales volume occured in properties sold at $500,000.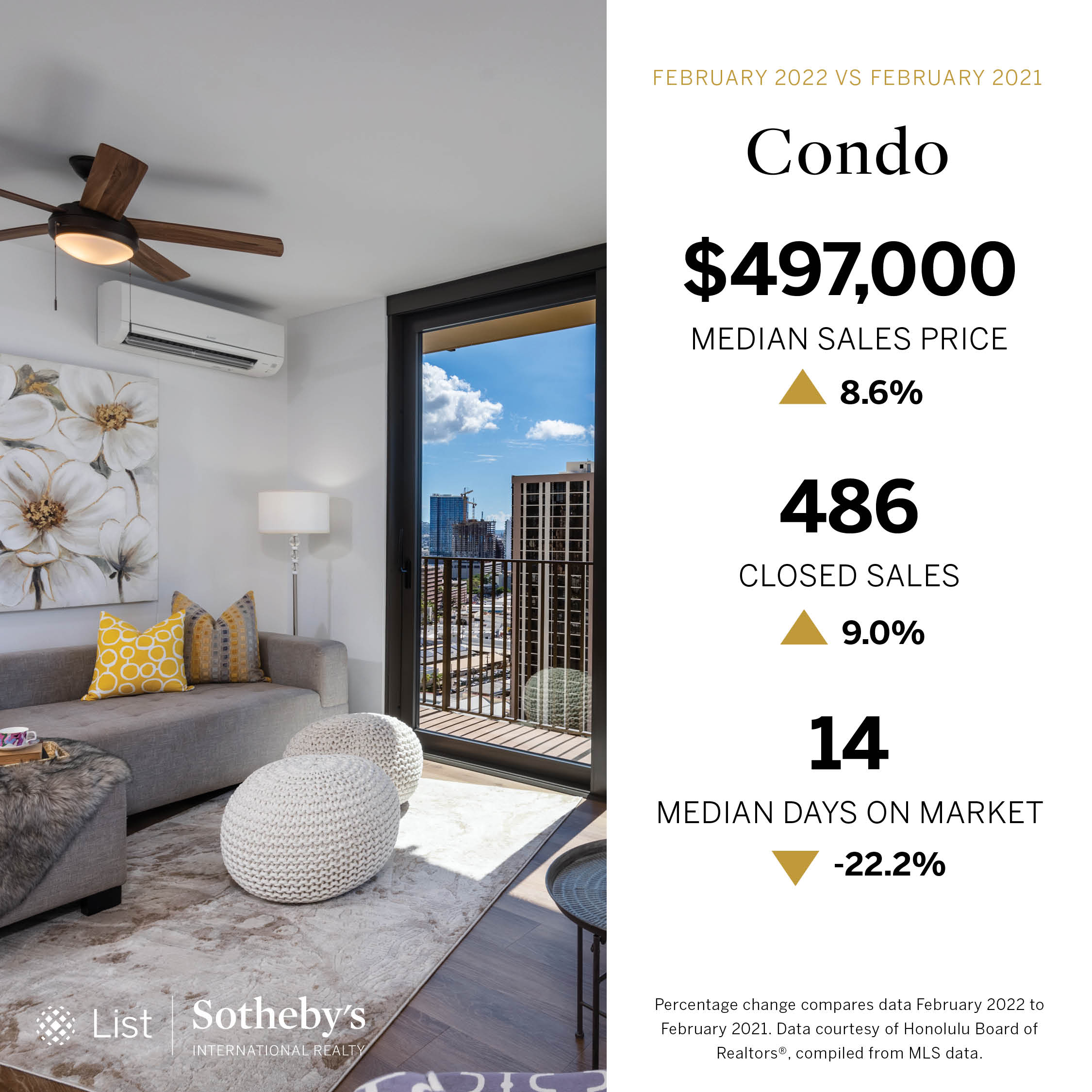 Closed sales in the condo market for February 2022 saw 37% of condo sales closing above the original asking price, largely between the $400,000 and $699,999 price points. Condo listings stayed on the market for a median of about 14 days, with an increase of 18.6% in condo listings compared to the prior year. The largest concentration of new listings occured in the Metro / Honolulu area.