Oahu Real Estate Market Report For December 2022
Posted by Scott Startsman on Monday, January 9, 2023 at 3:12:01 AM
By Scott Startsman / January 9, 2023
Comment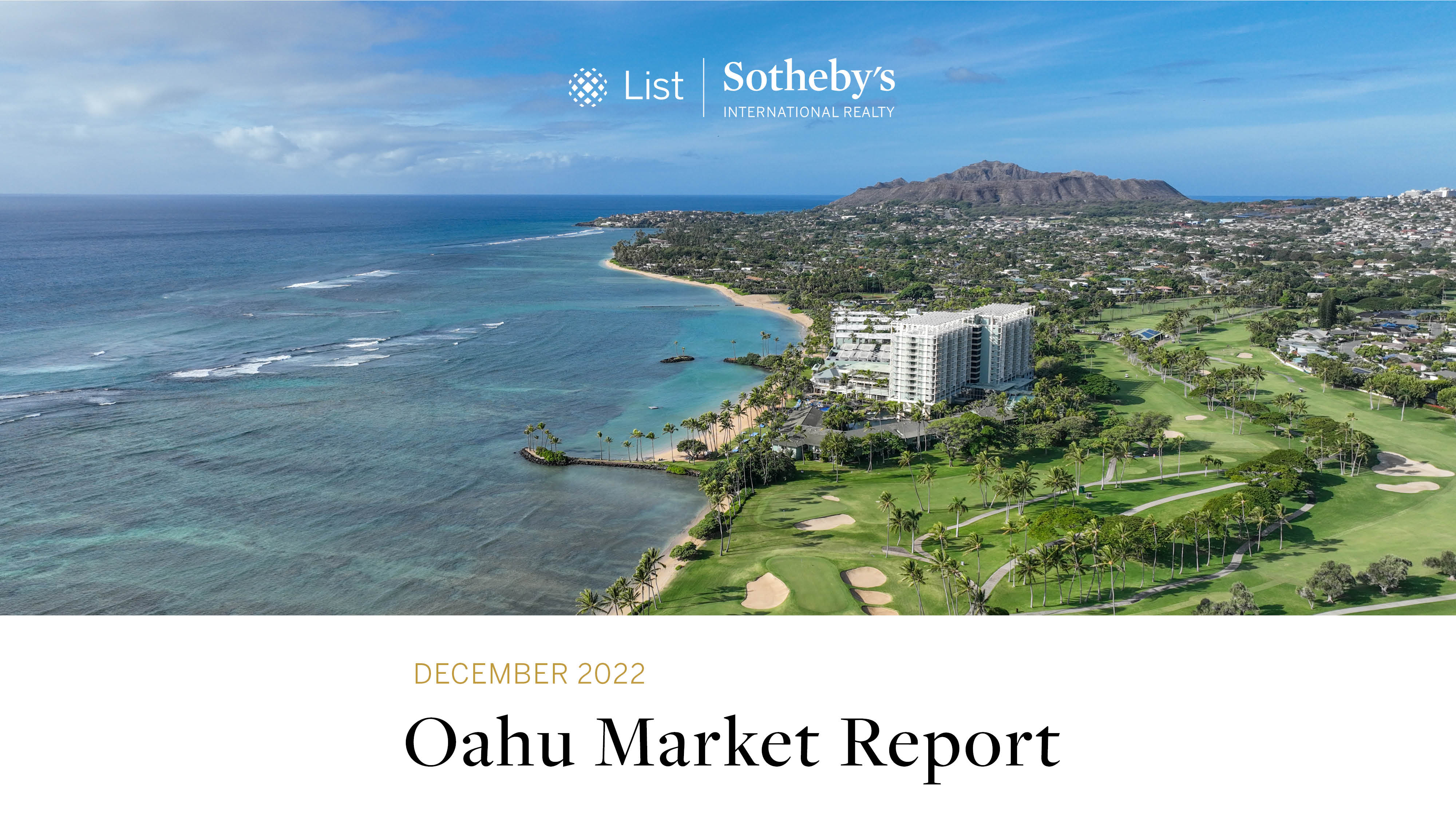 2022 started out looking similar to 2021, with low mortgage rates leading to strong competition on the buying side. For the first and second quarter, both the condo and single-family home market were seeing record median prices on closed sales.
When interest rates began to rise, the environment rapidly shifted. Sellers are now having to put a bit more work in to get the sale, while buyers are able to shop around a bit more. Average rates reached around 7% in October and ended the year at around 6%.
Want to see the full market report? Click here to download the .pdf!
Oahu Single-Family Home Market Stats
Single-family home sales during December 2022 decreased year-over-year by 46.6%, with the median sales price dipping slightly to $1,049,500. The year ended with 3,474 single-family home sales overall, a decline of 23.2% year-over-year. 2022 had a year-end median price of $1,105,000 - an 11.% increase over 2021's annual median price of $990,000.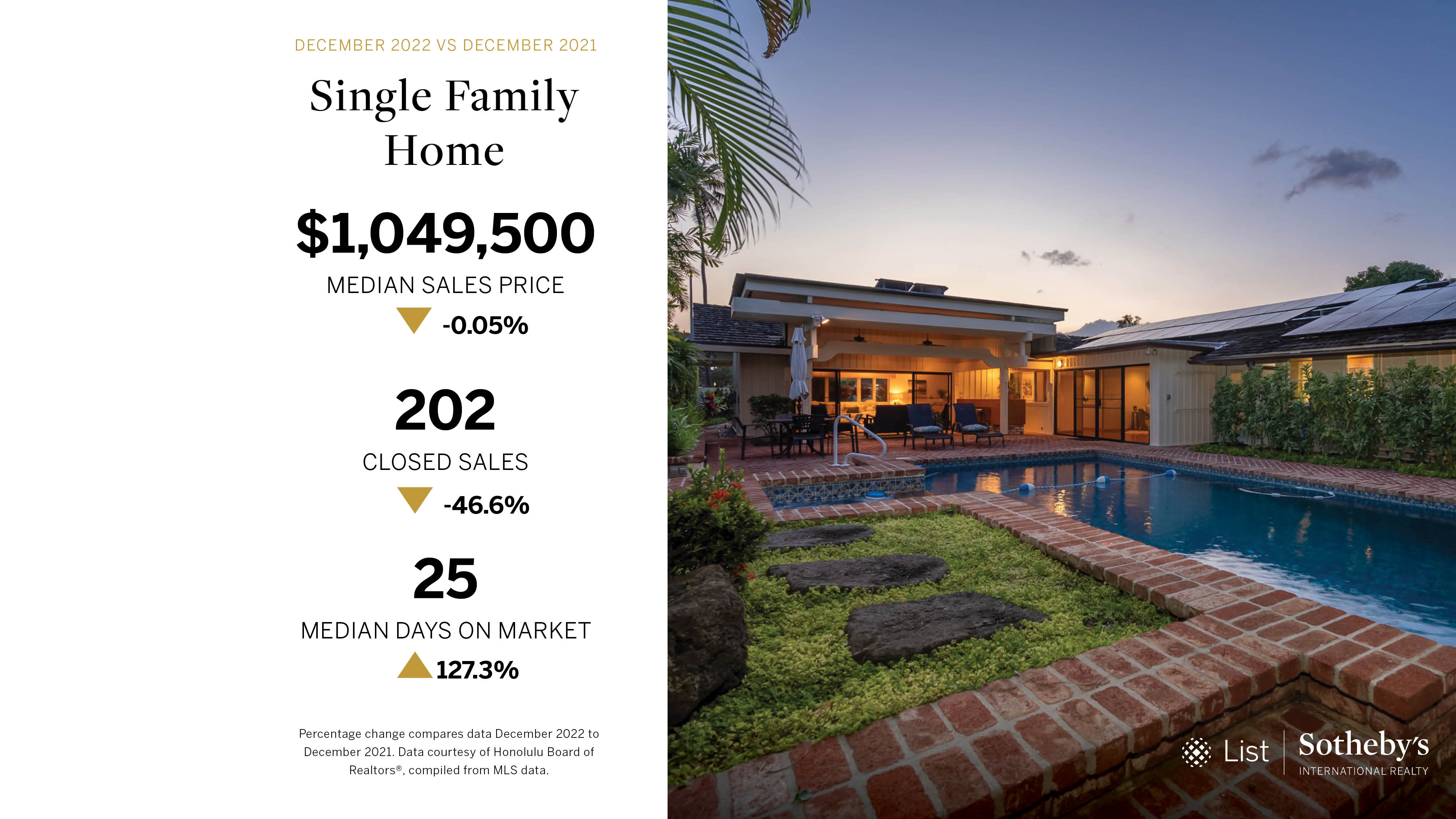 In the second quarter of 2022, 63% of single-family homes closed above the original asking price, while in the fourth quarter of 2022, only 29% of single-family homes closed above the original asking price. Both seller and buyer activity are down over the year, with year-end new listings down by 13.5% for single-family homes. Despite this, the year-end median days on the market for single-family homes was only 12 days.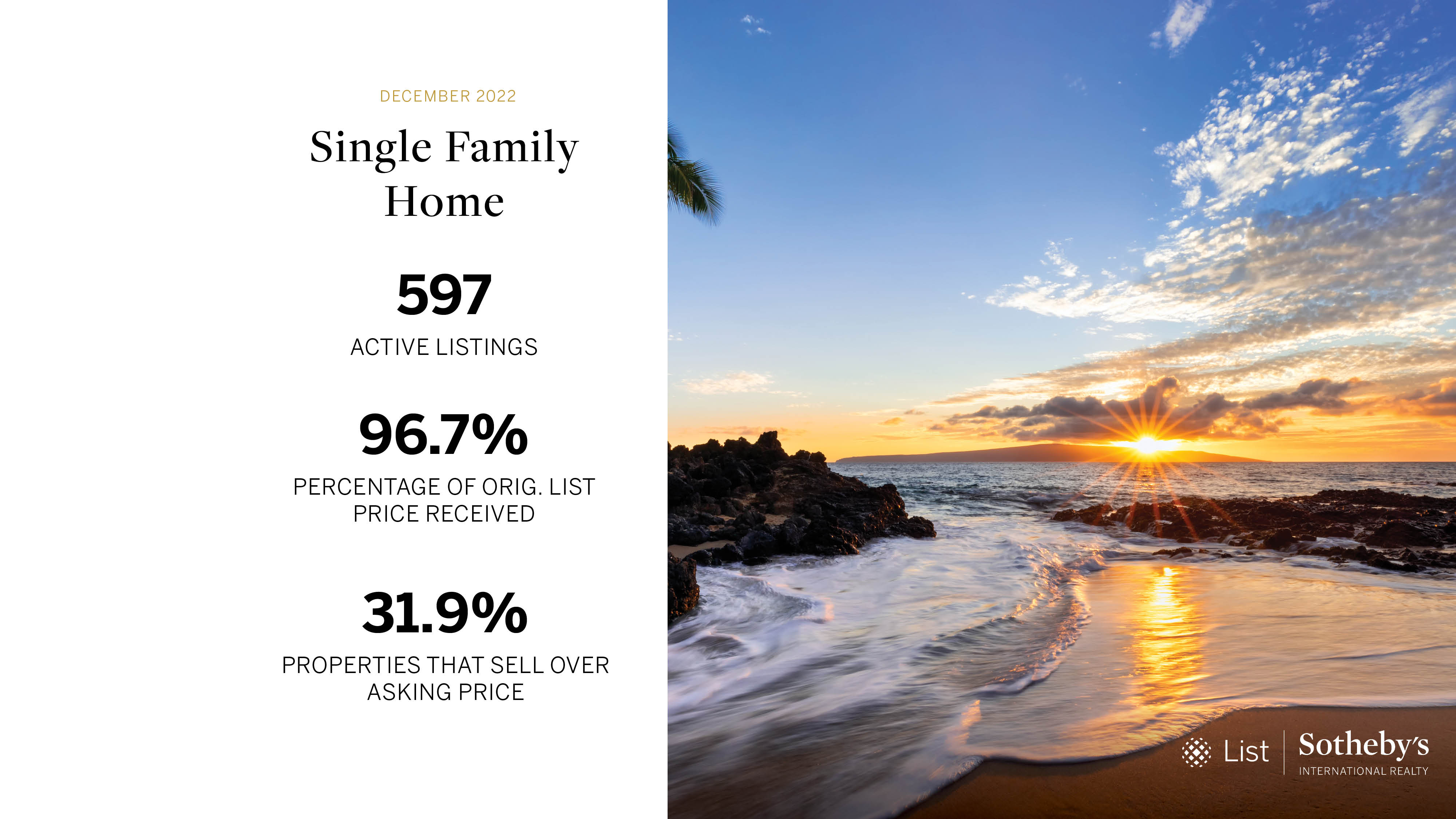 Oahu Condo Market Stats
The Oahu condo market is seeing a similar slowdown, with condo sales down 39.3% for December 2022 compared to December 2021. The median sales price for a condo during this period slightly rose year-over-year to $502,500. Overall, 2022 saw 6,353 closed condo sales - down 11.8% year-over-year. Despite this, the annual median sales price for condos in 2022 rose 7.4% compared to the previous year, up to $510,000.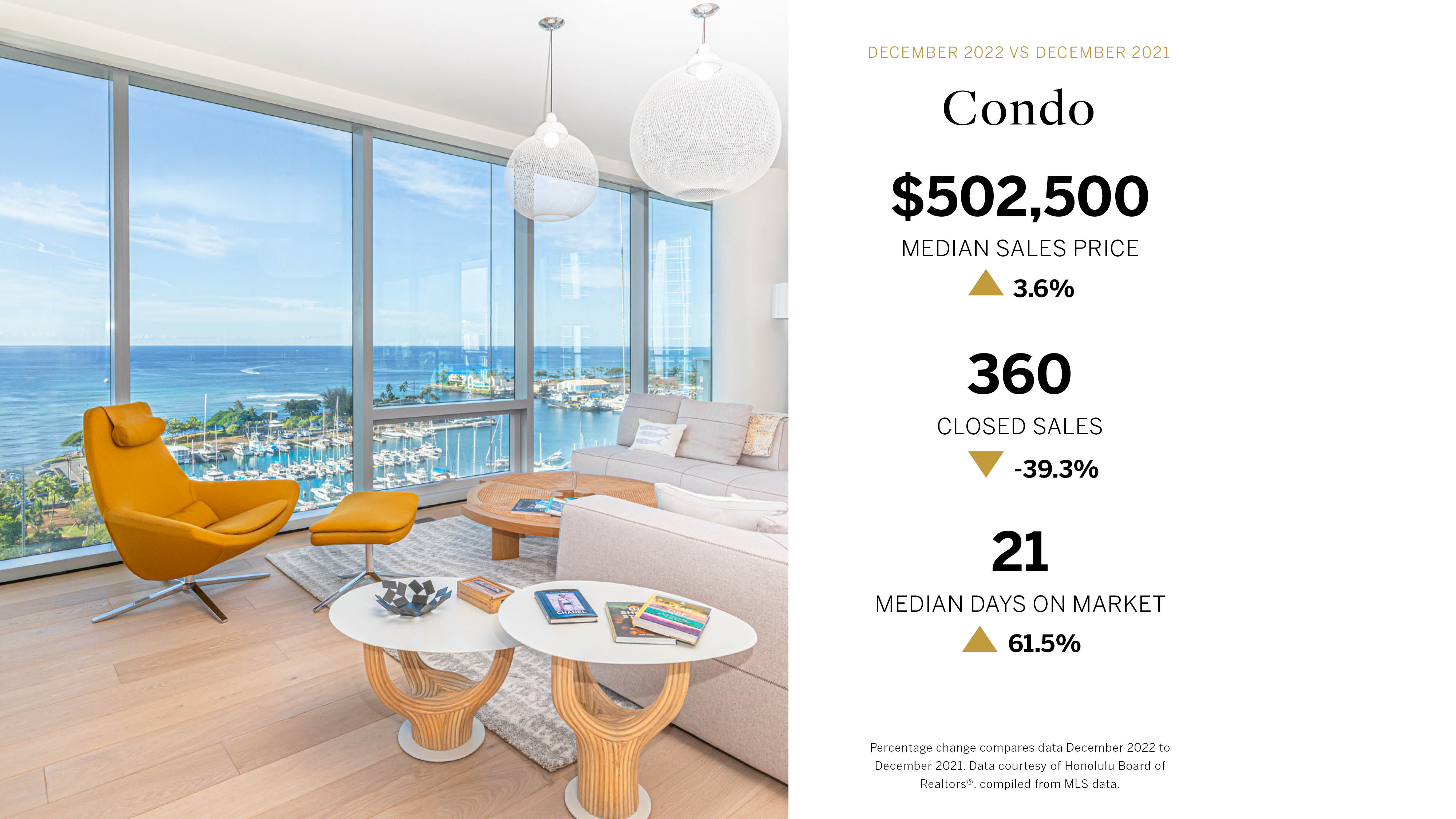 Year-end condo sales showed a dip in those units under $699,999 by about 19%, while condos in the $700,000 and up range saw an increase in sales by 15%. New listings have waned, down 8.7% year-over-year. Condos are still moving relatively quickly with a year-end median of 12 days on the market.