Oahu Real Estate Market Report For August 2022
Posted by Scott Startsman on Thursday, September 8, 2022 at 1:28 PM
By Scott Startsman / September 8, 2022
Comment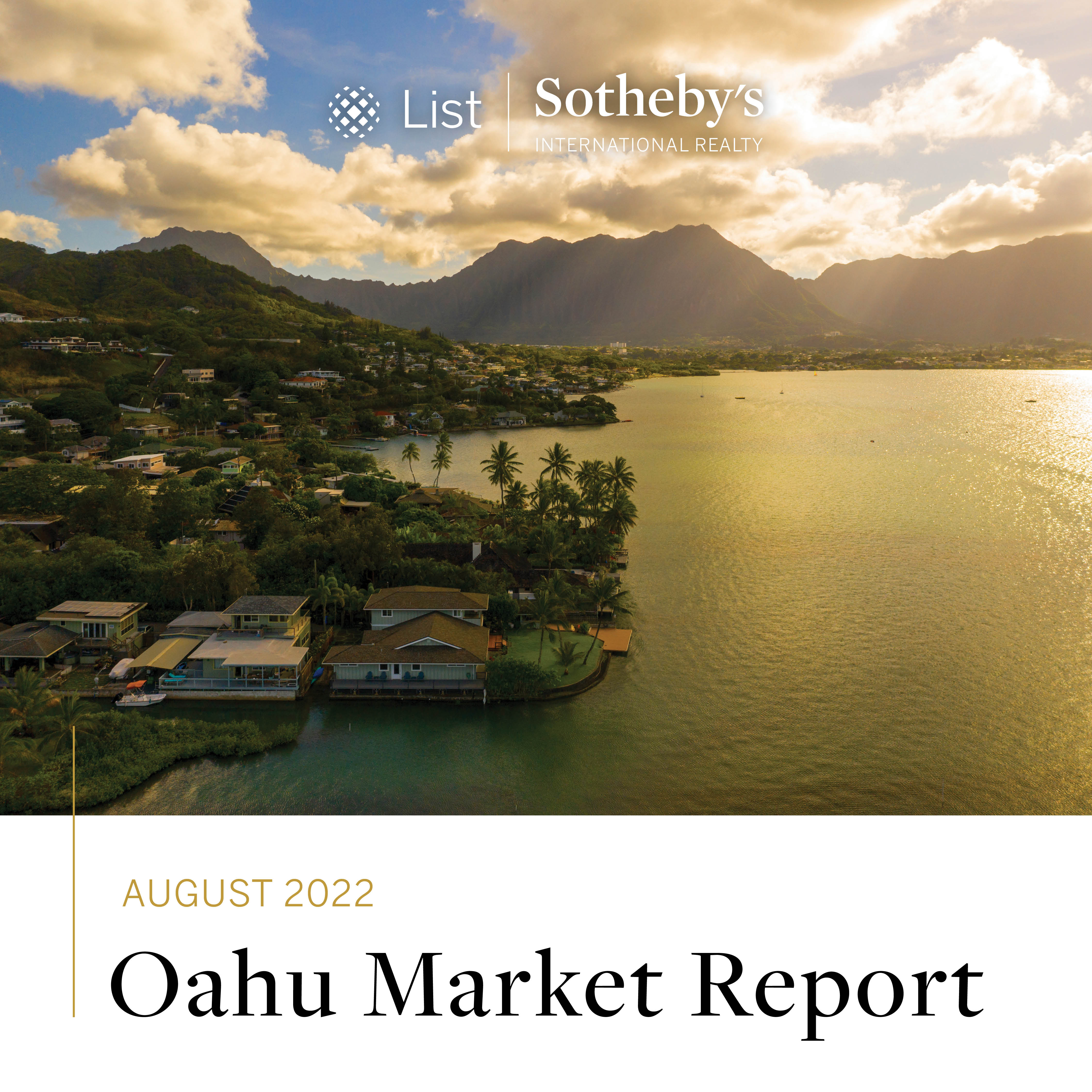 What I am getting out of these stats is the market is continuing to decelerate. The number of sales is continuing to slow as the percent increase in median price slows in pair. This is giving buyers fewer people to compete with on properties and a much greater opportunity in negotiations.
Oahu Single Family Home Market Stats
Inventory is still tight with 630 active home listings on the market, compared to 1,621 active homes in 2019. Sellers are still on average getting 100% of what they are asking for, and the speed of sale of homes, though not at the historic lows we saw last year, are still selling quickly (13 days on average).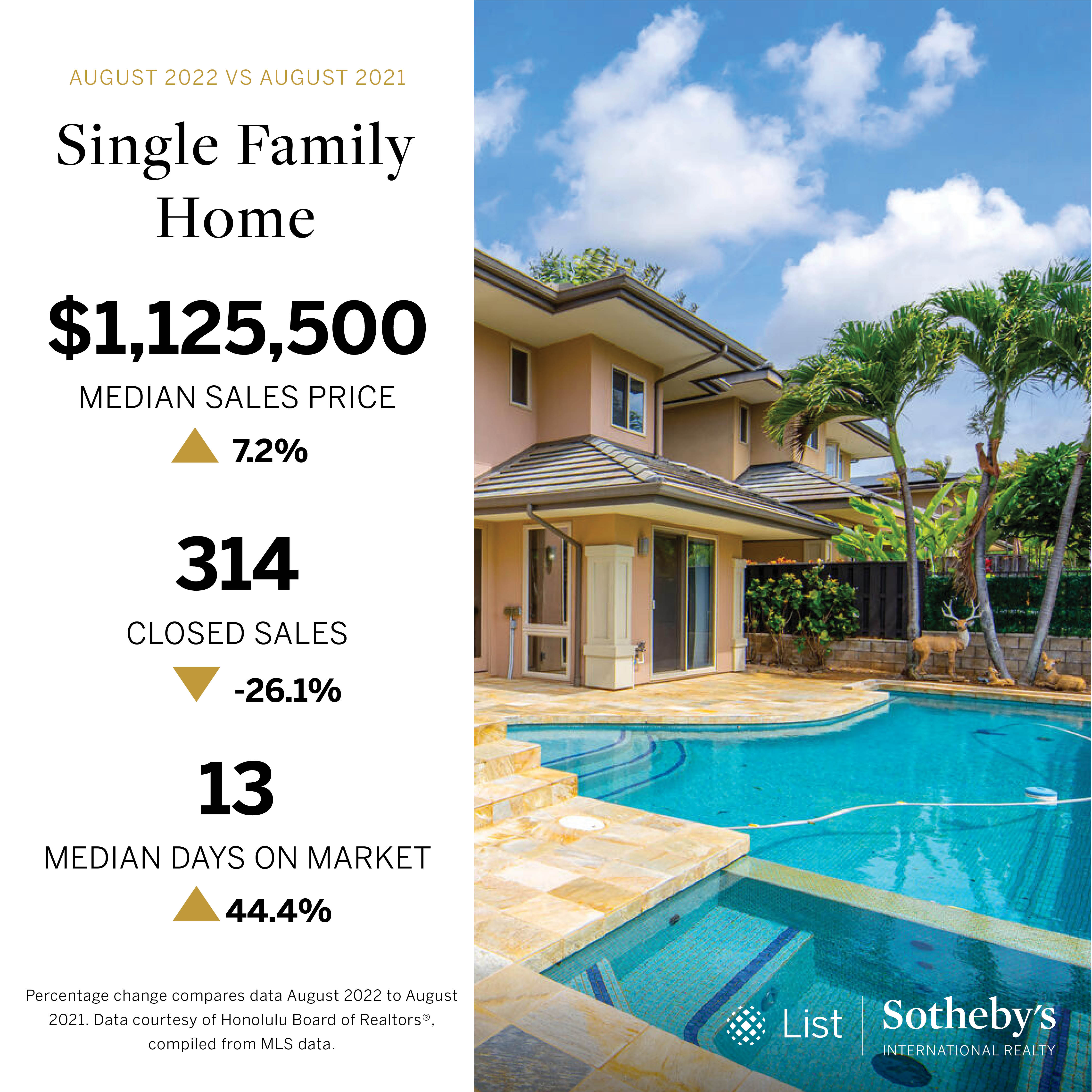 Oahu Condo Market Stats
Condos are the same story as single-family homes with market conditions decelerating. Fewer buyers in the market means fewer sales, giving buyers more opportunities. Inventory is still restricted, median price is up, sellers are getting 100% of what they are asking for and speed of sale is 13 days.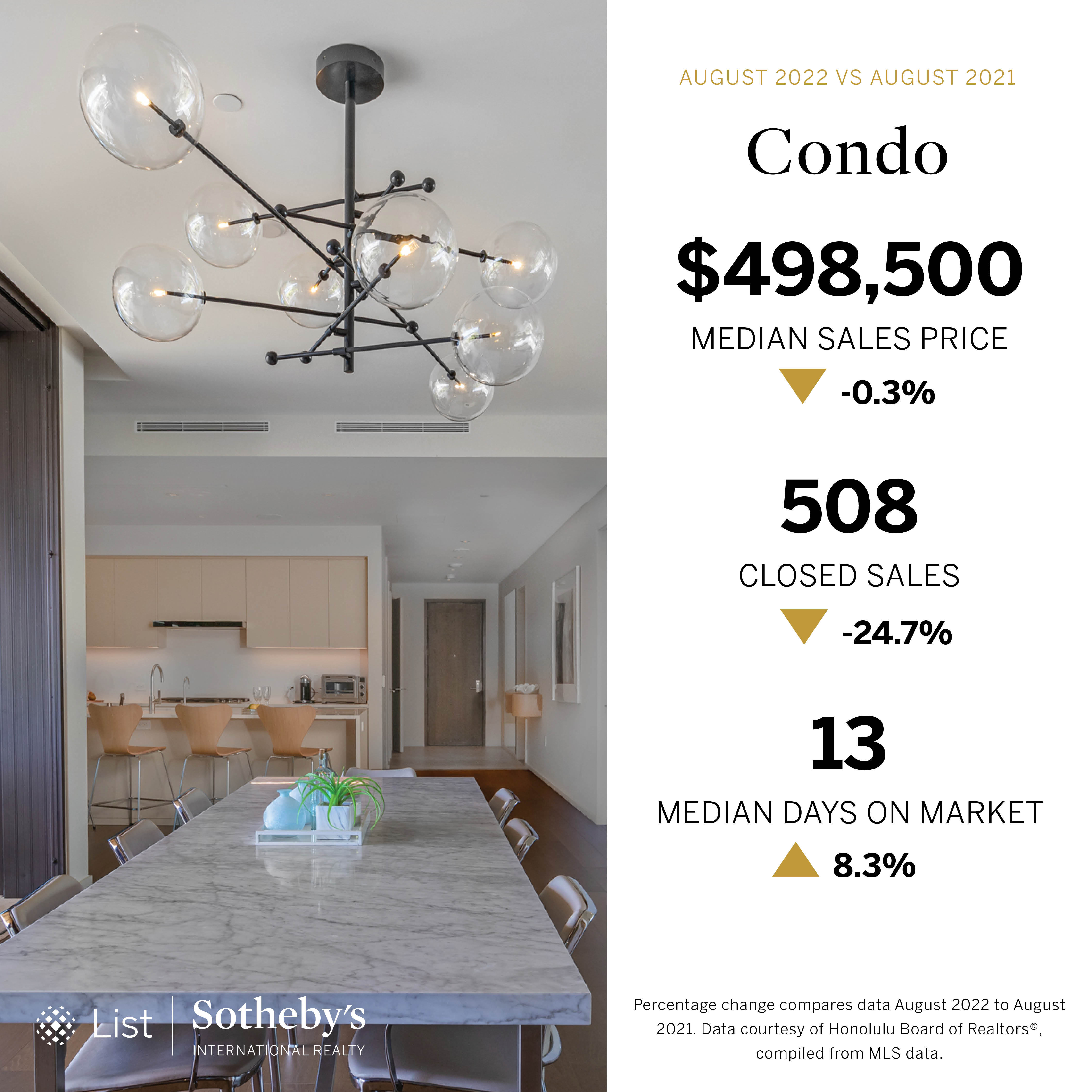 I am seeing sellers having to be realistic on pricing. Some are still stuck in last year's market, being aggressive on pricing, and now having to do price adjustments. I'm seeing more seller credits being offered as incentives and 2/1 buy down offers. So the conditions are much more conducive for buyers now.
Properties that are overpriced or have certain challenges/quirks to it, will take longer to sell as buyers become more cautious and concervative of what and how they buy. Buyers, though getting back to more favorable market conditions, are not able to lowball sellers. With the inventory restriction it is still a "sellers" market, though conditions have improved compared to the 20 competing offer situation of last year.
Want to see the full market report? Click here to download the .pdf!