Oahu Real Estate Market Report for April 2023
Posted by Scott Startsman on Saturday, May 13, 2023 at 11:07:05 AM
By Scott Startsman / May 13, 2023
Comment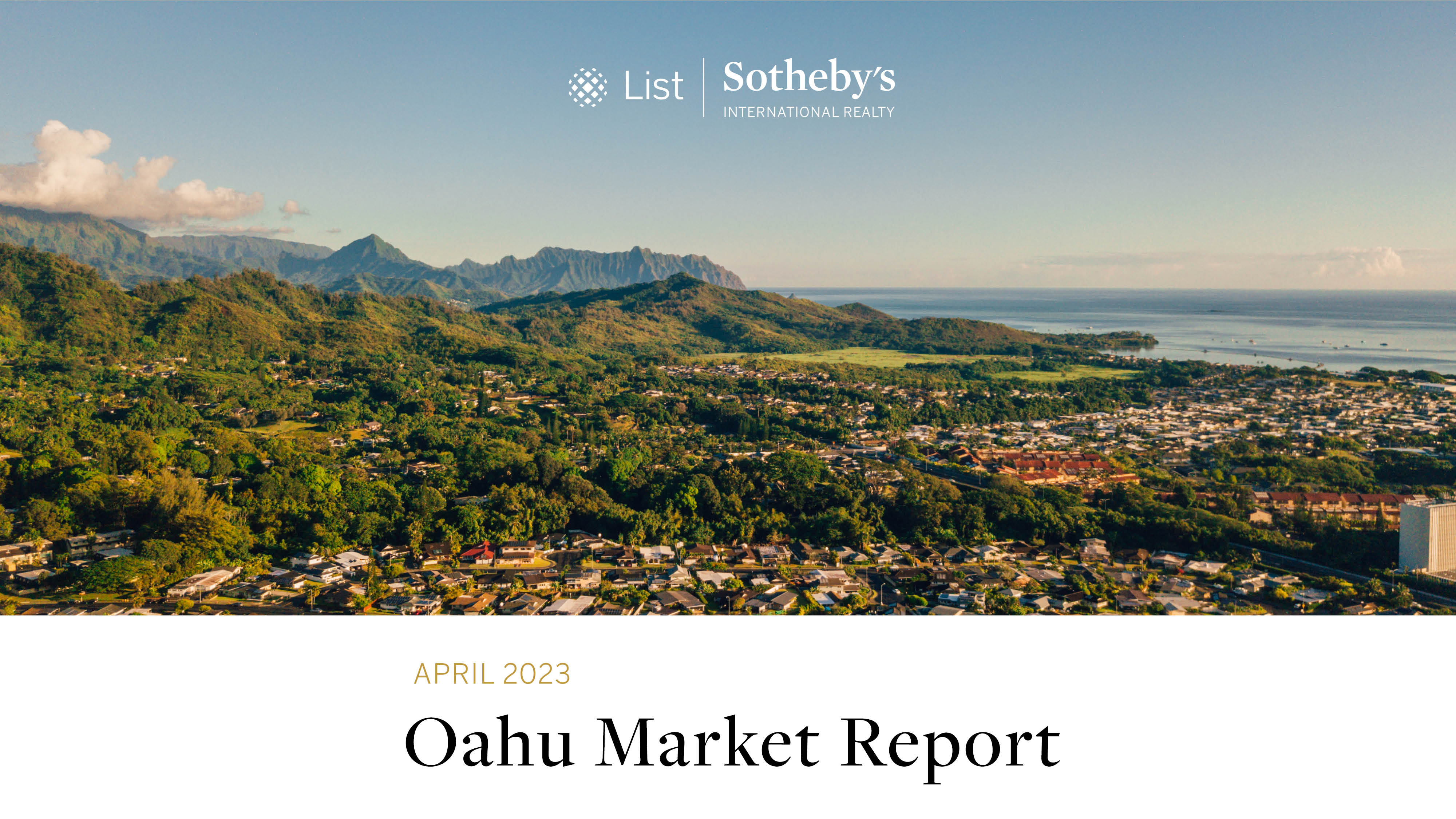 The Oahu Real Estate statistics for April 2023 reveal a slight downturn in sales. However, despite the reduction in sales, properties sold in April spent less time on the market than in the previous month. My observations indicate that the market is softer than it was two years ago, with fewer buyers and sellers. I believe we are bouncing around the bottom of this market and this real estate market is going to ebb and flow with economic news.
When a bank goes under, buyers and sellers have hesitation. When there is positive economic news around inflation or interest rates the buying activity picks up. We appear to be moving sideways in our market, I'm guessing one or two months of increased activity and another one or two of slower activity.
Want to see the full market report? Click here to download the .pdf!
Oahu Single-Family Homes | Market Stats
Single-family home sales experienced a year-over-year decrease of 43.0%. Month-over-month sales saw a smaller decrease at 11.9%. The median sales price for a single-family home decreased by 9.5% from the same period last year to $999,950.
Although inventory levels are higher than a year ago, they have not increased this year and have actually weakened slightly month-over-month. The supply remains severely restricted. However, homes requiring work or repairs linger on the market, providing good buying opportunities for those willing to put in the hard work. This dynamic has resulted in 41% of single-family home sales receiving full asking price or more, with 25% of sales closing above the asking price.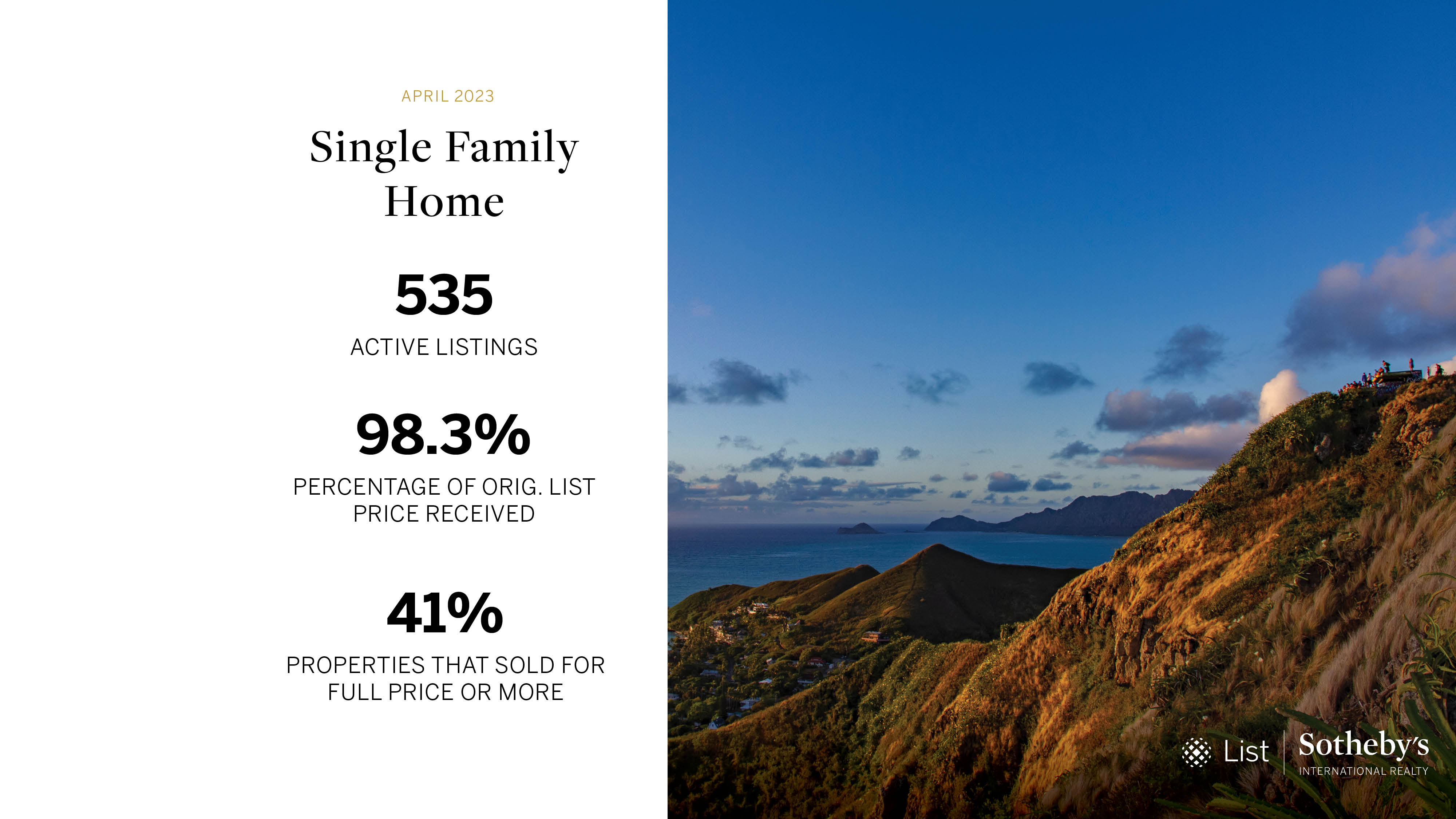 Single-family homes spent a median of 24 days in April, down from 36 days in March. These figures reflect a fairly quick turnover compared to past markets, especially prior to the pandemic.
Oahu Condos | Market Stats
Condo sales also slipped 37.5% year-over-year. Month-over-month sales for March 2023 saw a less severe decrease with a 5.4% fall.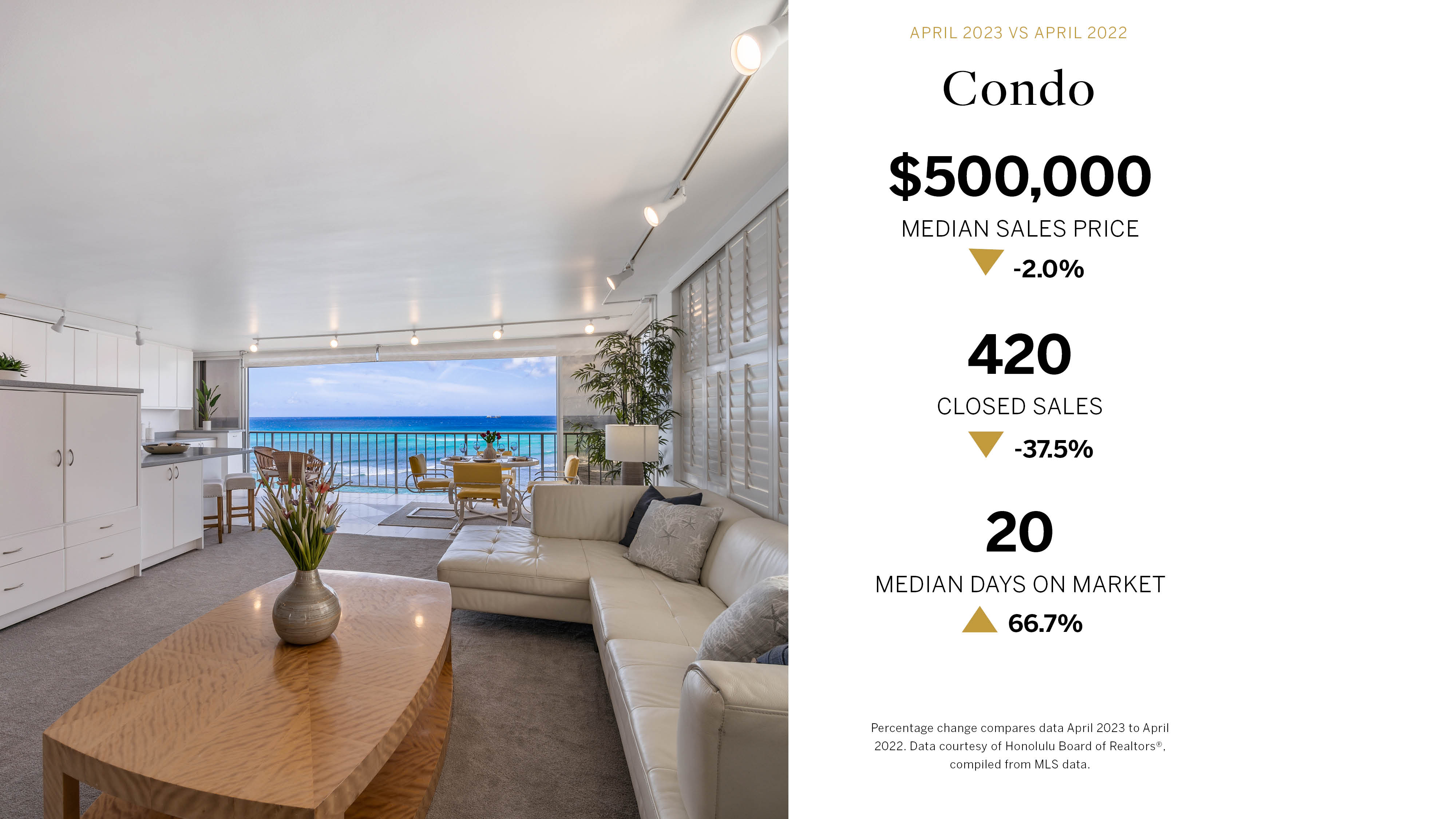 Like the single-family home market, condo inventory levels have not increased this year despite being higher than a year ago. During April 2023, the condo market saw 44% of sales receiving full asking price or more, with approximately 22% of sales closing above the asking price.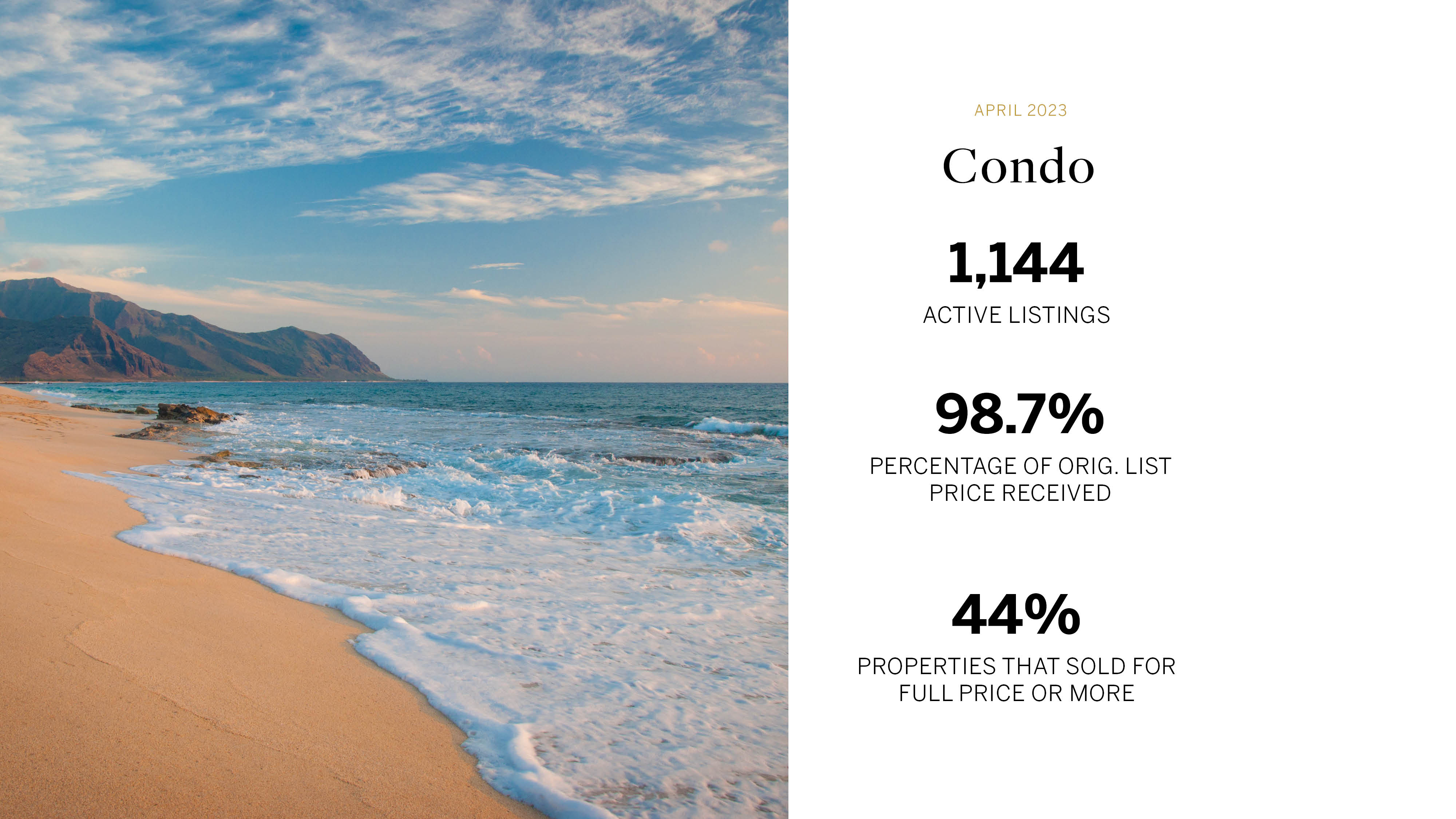 Condos spent a median of 20 days on the market in April, a decrease from 24 days in March. Condo prices slipped 2% to $500,000.
Inquire Now
With over 40% fewer people in the market for homes now, there are excellent opportunities for buyers. For sellers, carrying out repairs and renovations is key to maximizing your property's net worth - though remember, this is no substitute for personalized advice. Should you have any Oahu real estate needs or inquiries, we're here to assist. Fill out the form below to get started.