Oahu Affordable Housing Guide: Programs & Options
Posted by Scott Startsman on Friday, May 12, 2023 at 4:45 AM
By Scott Startsman / May 12, 2023
Comment
Homeownership is the bedrock of a solid financial foundation and saving up for a downpayment can be difficult, but the sooner you're able to buy a home or condo, the sooner you can lock in your housing cost into today's cost of living and begin building equity and wealth. Because housing tends to be expensive in Honolulu, Hawaii the idea of homeownership in Honolulu might seem impossible, but homeownership may not be as difficult as you think. There are several different affordable housing programs offered to Hawaii residents that may not only make homeownership a real option but also allow you to buy a home or condo sooner than you think.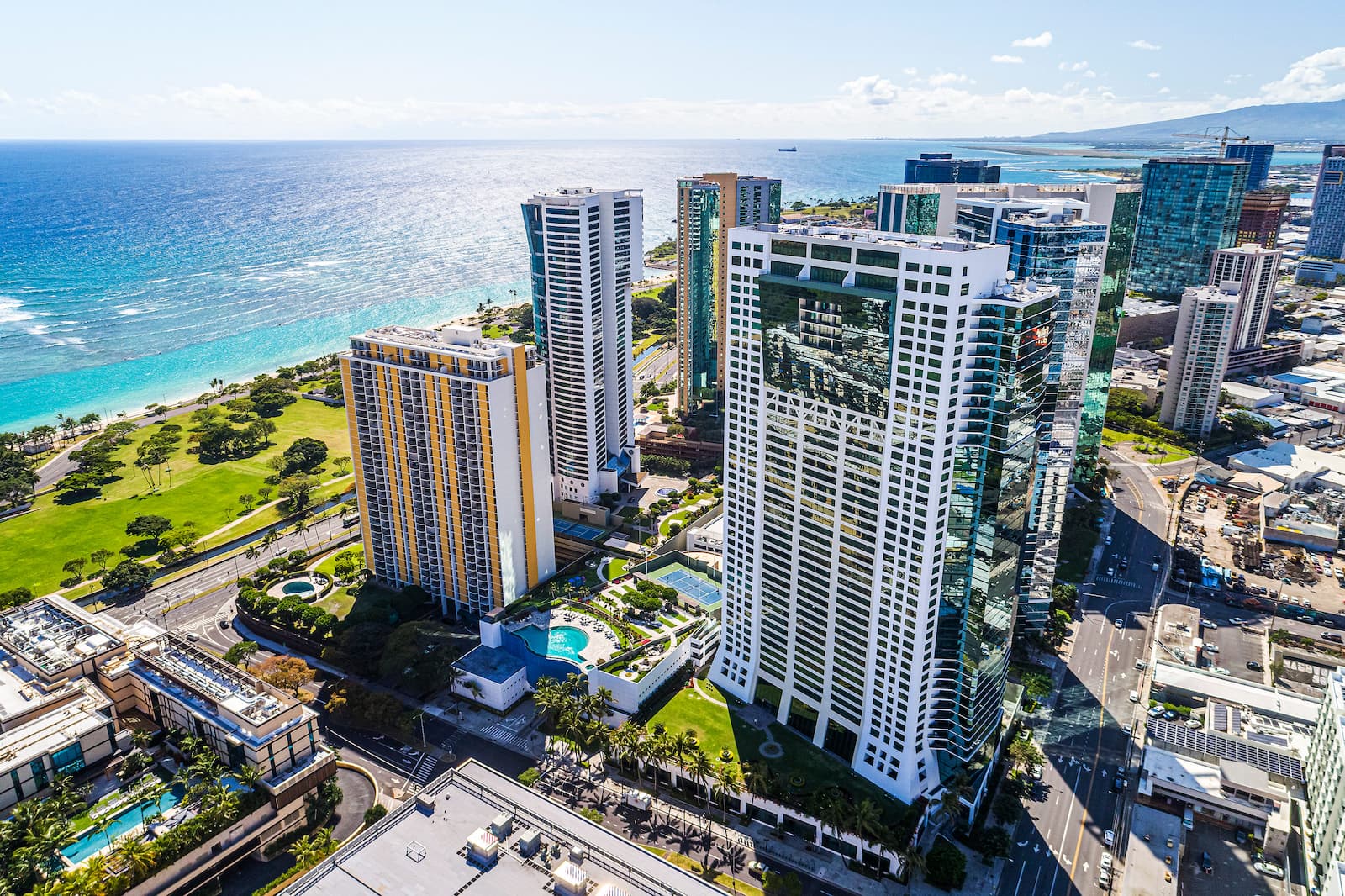 When making this decision, it's also important to consider the fact that residential real estate in Honolulu performs very well over time. Oahu's housing prices have appreciated by 5% on average per year for 38 years. What this means is that if you invest in your own home today it will likely provide you with fantastic financial benefits down the line. Buying affordable housing in Honolulu is going to be a smart investment as it saves you from having to make high rental payments while also providing you ownership of the property over time.
Related: Hawaii Real Estate Market Stats
We will discuss several different affordable housing programs that are available that may help you realize your dream of owning a home or condo in Honolulu.
Hawaii Housing Finance and Development Corporation
One of the programs available is the Hawaii Housing Finance and Development Corporation (HHFDC) program. This program provides financing for affordable housing for those who meet certain income and credit requirements.
Eligible residents must be 18 years or older, a resident of Hawaii, and a US citizen or permanent resident alien. You must not have a majority interest in any property anywhere or have a household member or spouse with a majority interest.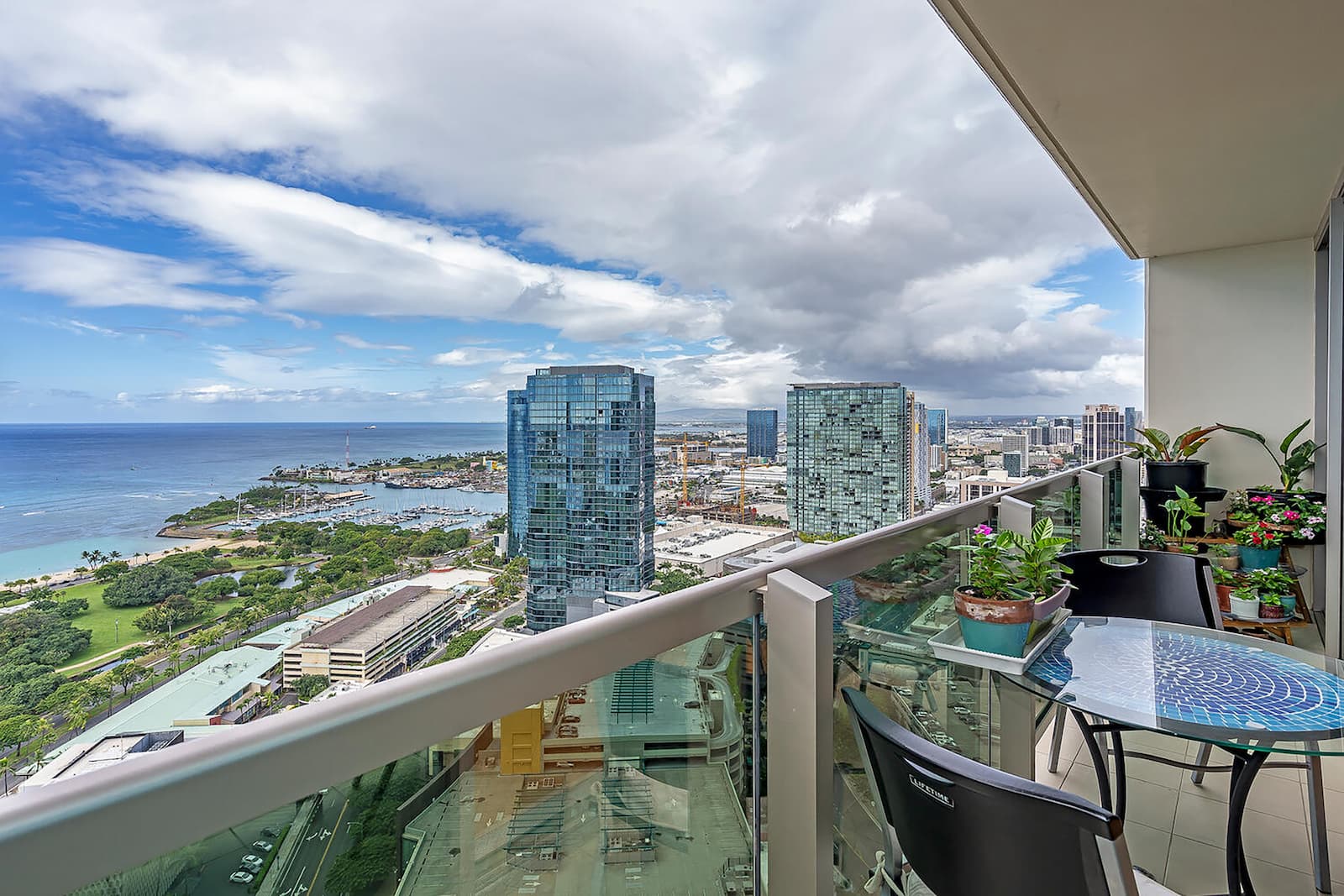 In addition to demonstrating a need for affordable housing, you must have not purchased affordable housing before, but there are some exceptions to this rule. Lastly, you must make enough income to qualify for a loan, and it has to be lower than the designated percentage of the area median income. You're required to reside in the unit purchased through this program for 10 years, however, you're allowed to sell it whenever you want subject to certain restrictions.
Hawaii Community Development Authority
If you're looking for Oahu affordable housing, the Hawaii Community Development Authority's Reserved Housing program is another great resource. It aims to provide affordable housing in select areas, primarily condos in Kakaako, at below market rates. The primary consideration when pricing these units is that the household wouldn't spend more than a third of its gross monthly income on housing expenses.
Related: Buying Real Estate in Hawaii
The program mandates that at least 20% of new residential units available for sale or rent are kept aside for low and moderate-income households. Hawaii residents who earn between 80-140% of the area median income are eligible for the program.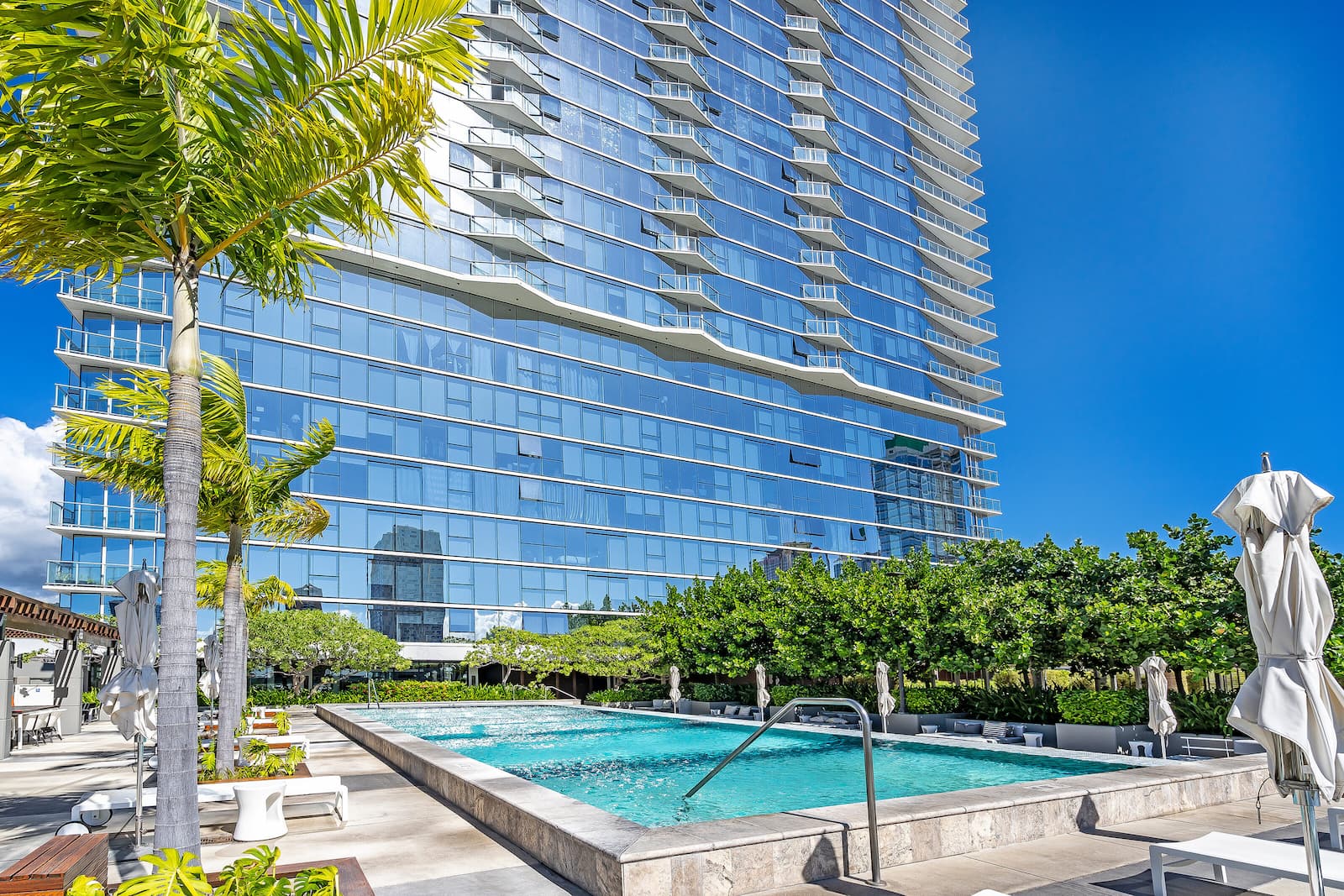 Those making less than 100% of the AMI are required to live at the property for 10 years while those making between 120 - 140% of the AMI only have a 2 year residency requirement. The applicant must not have owned a majority interest in a principal residence, never purchased reserved or workforce housing before the application, and must be a US citizen.
Honolulu Department of Planning and Permitting
The Department of Planning and Permitting (DPP) has its own affordable housing program that utilizes the department's land use permitting authority to require or provide developers with benefits for including affordable units in their residential projects. Eligibility is based on HUD's area median income limits and the qualification threshold is typically 80% of the AMI.
In addition to the general eligibility requirements, you must not have combined assets, as a household, that are worth more than the units being purchased. The residency requirement varies by project and can be up to 30 years. It's possible to sell the unit whenever you want subject to certain conditions.
Related: 3 Ways to Invest in Hawaii Real Estate 2023
New Development Condo Towers With Affordable Housing
Don't think that your affordable housing options on Oahu are limited to old buildings far from the center of town. You can find affordable units in some of the best condo towers, including luxury developments, that are centrally located and offer world-class amenities. Here are a few of the condo towers that you can consider:
The Park On Keeaumoku
The Park On Keeaumoku is a brand new twin-tower development that broke ground on August 5th, 2022. It's located in Midtown Ala Moana with plenty of renowned shops and restaurants in the area. Ala Moana Beach Park is less than a mile away. The project offers 146 affordable residential units and will include 88,000 square feet of commercial space. The affordable residential units are offered through the Department of Planning and Permitting's program.
Kahuina
Kahuina is a new development centrally located in the Our Kakaako neighborhood. It will add 35,000 sq ft of commercial space to the area that already includes the bustling SALT at Our Kakaako. It has a total of 859 units of which 60% are combined workplace and affordable units that are available through the DPP's affordable housing program.
Sky Ala Moana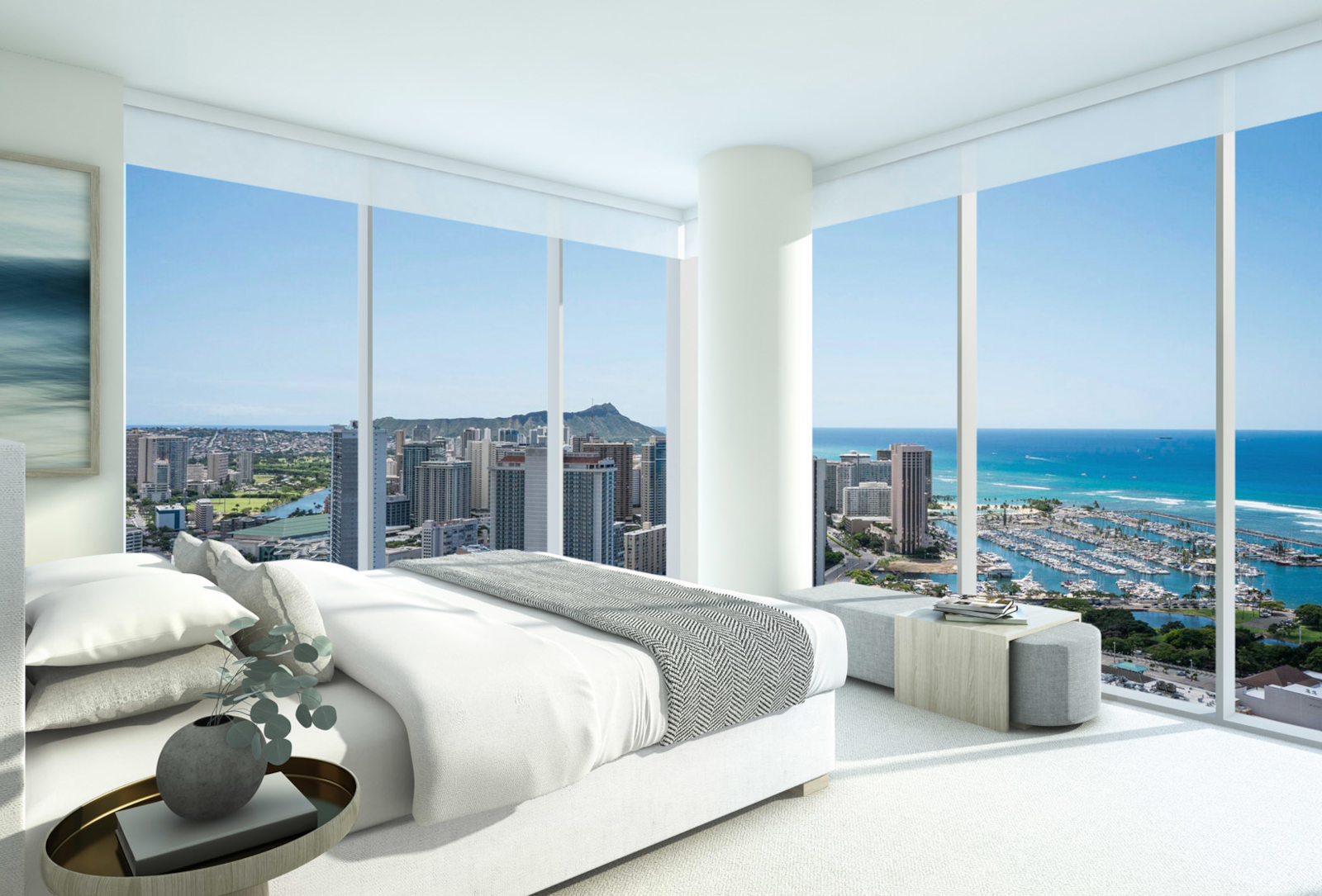 Due to be completed in Q4, 2023, Sky Ala Moana promises smart luxury living to residents in a contemporary mixed-use development. It's right across from the famous Ala Moana Center and is located just minutes away from Waikiki Beach. It even has one of the largest amenity decks in Honolulu, measuring a whopping 54,000 sq ft. 84 condos are available below market rate through the HHFDC Affordable Housing Program.
Kuilei Place
A new development of the esteemed Kobayashi Group, Kuilei Place is located in the Moiliili area of Honolulu with easy access to the best that the city has to offer. It's conveniently located near beaches, schools, parks, and world-class retail experiences. Amenities include a resort-style pool and over 7,000 sq ft of commercial space. A total of 603 units will be available to eligible affordable housing buyers under the HHFDC program.
Ililani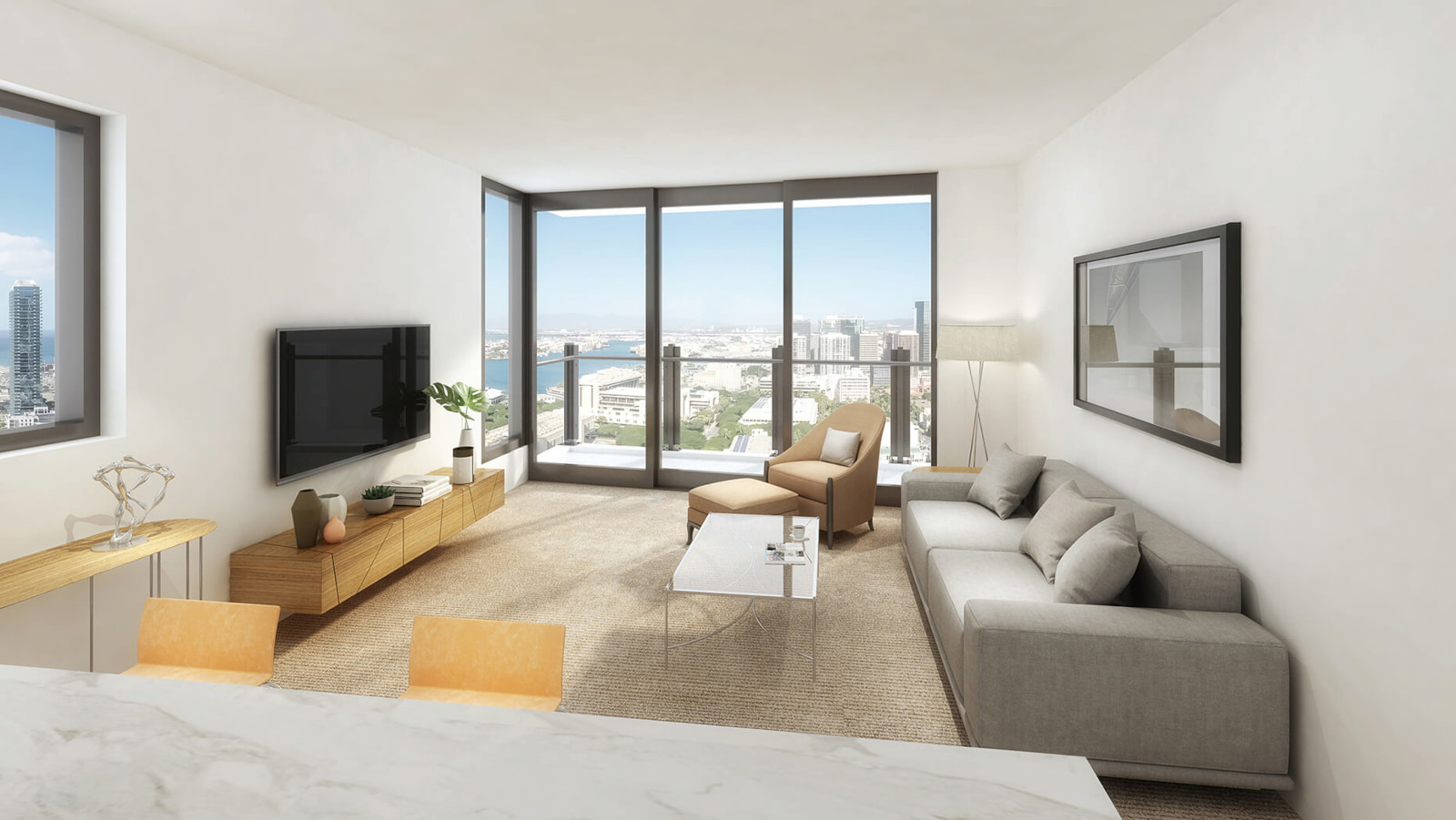 Ililani is a new mixed-use condo tower being developed within a block of a proposed rail station which will contribute greatly to the ease of travel for residents. They will have easy access to the Ward area, Ala Moana Beach Park, and SALT at Our Kakaako. 165 affordable housing units in the tower are offered through the HHFDC's program.
Ulana
Ulana is located in the award-winning Ward Village master-planned community. This new development aims to provide residents with a place of productive rest. In addition to bringing around 25,000 sq ft of open space to the community, Ulana will offer lush green spaces and a whole host of amenities. All of the 697 units are available through the HCDA Reserved Housing Program.
Alia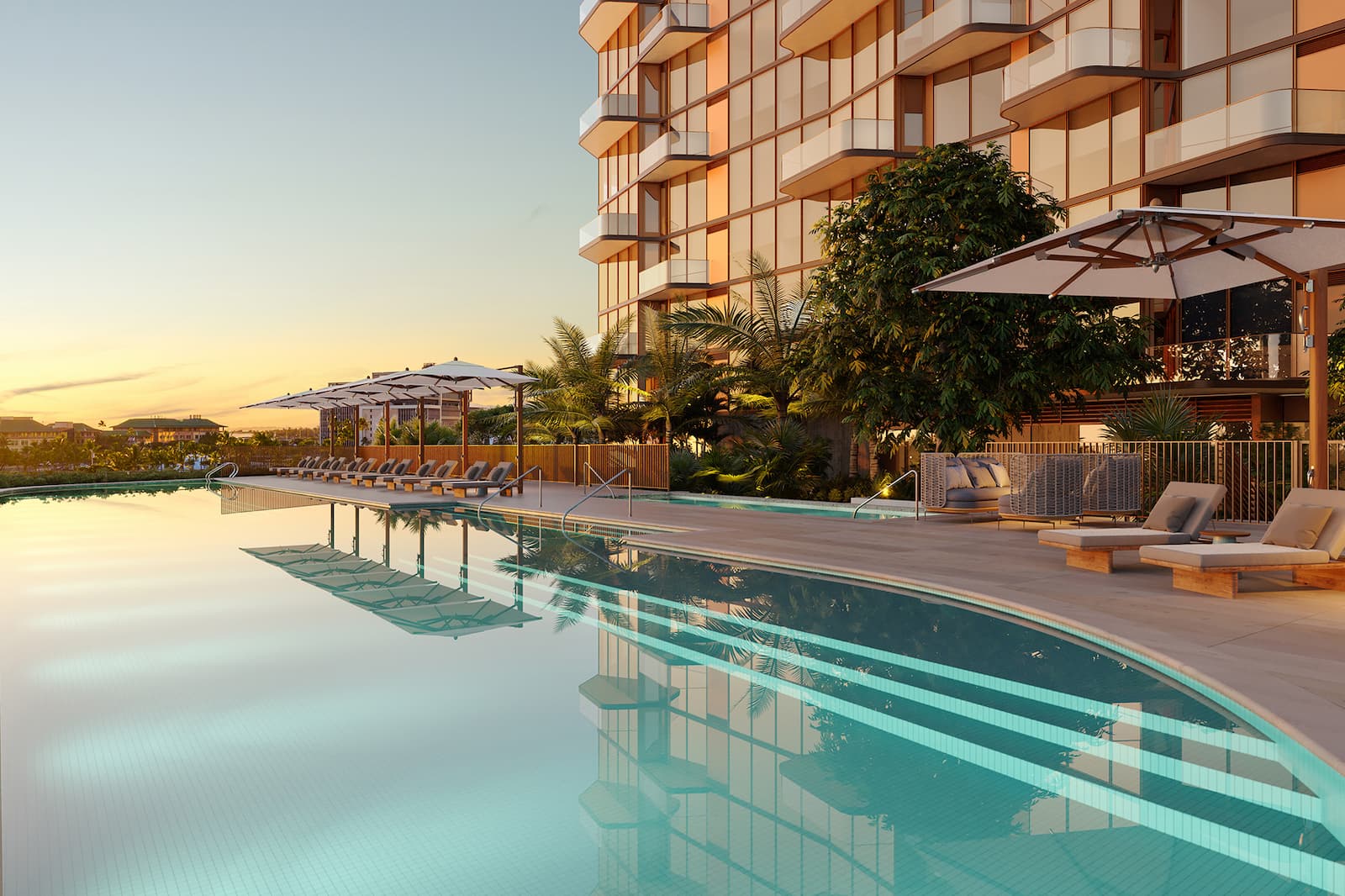 In addition to its great location and a wealth of amenities, the luxury residential development of Alia also includes 40 reserved housing units. This pedestrian and community-friendly neighborhood is just over a mile away from Ala Moana Beach and also puts SALT at Our Kakaako a stone's throw away. The reserved units are offered through the HCDA's program.
Related: Pros and Cons of Buying a Condo in Hawaii
Completed Condo Towers With Affordable Housing
If you prefer options in buildings that have been completed and have units that are ready to move in, here are a few of them:
Ke Kilohana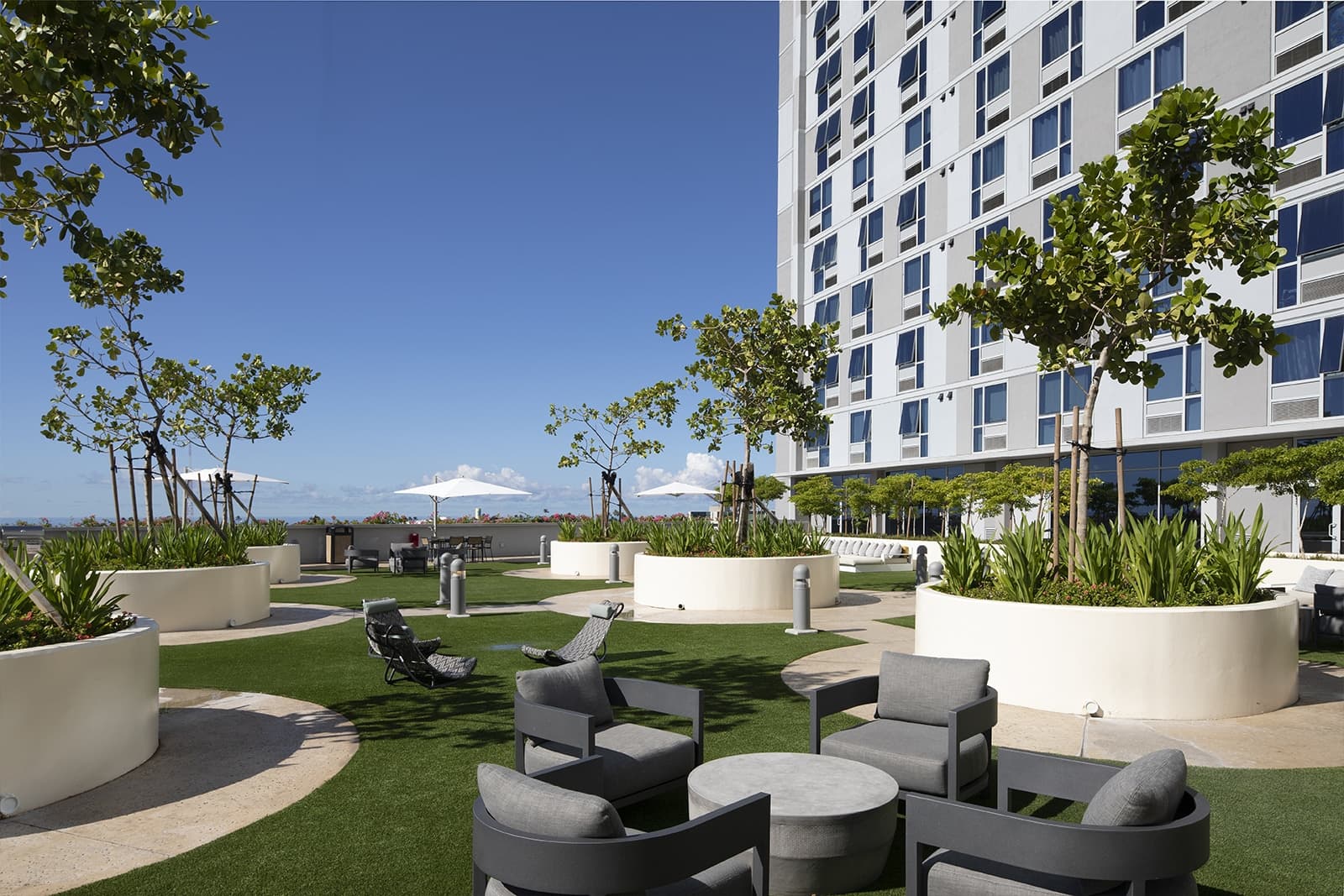 Developed by the Howard Hughes Corporation, Ke Kilohana is a 43-story tower located in Ward Village with panoramic ocean and mountain views. Part of the pedestrian-friendly Ward Village neighborhood, it's close to some of the best entertainment and retail experiences in the area. The building itself offers luxurious resident amenities. Most of the units are earmarked for reserved housing available through the HCDA program.
A'ali'i
Similarly located in Ward Village and from the same developer, A'ali'i revolutionizes the concept of smarter living and delivers an optimized and efficient living experience. This 42-story residential tower offers a wealth of amenities including an 8,000 sq ft pool deck. There are 150 reserved housing units available through the HCDA program.
Central Ala Moana
Located on Kapiolani Boulevard, The Central Ala Moana is located close to the bustling Ala Moana Center. This 43-story glass and concrete tower offers more than 60% of its 512 residences, available in floor plans ranging from studios to three bed, for affordable housing under the HHDFC program requirements.
Kapiolani Residence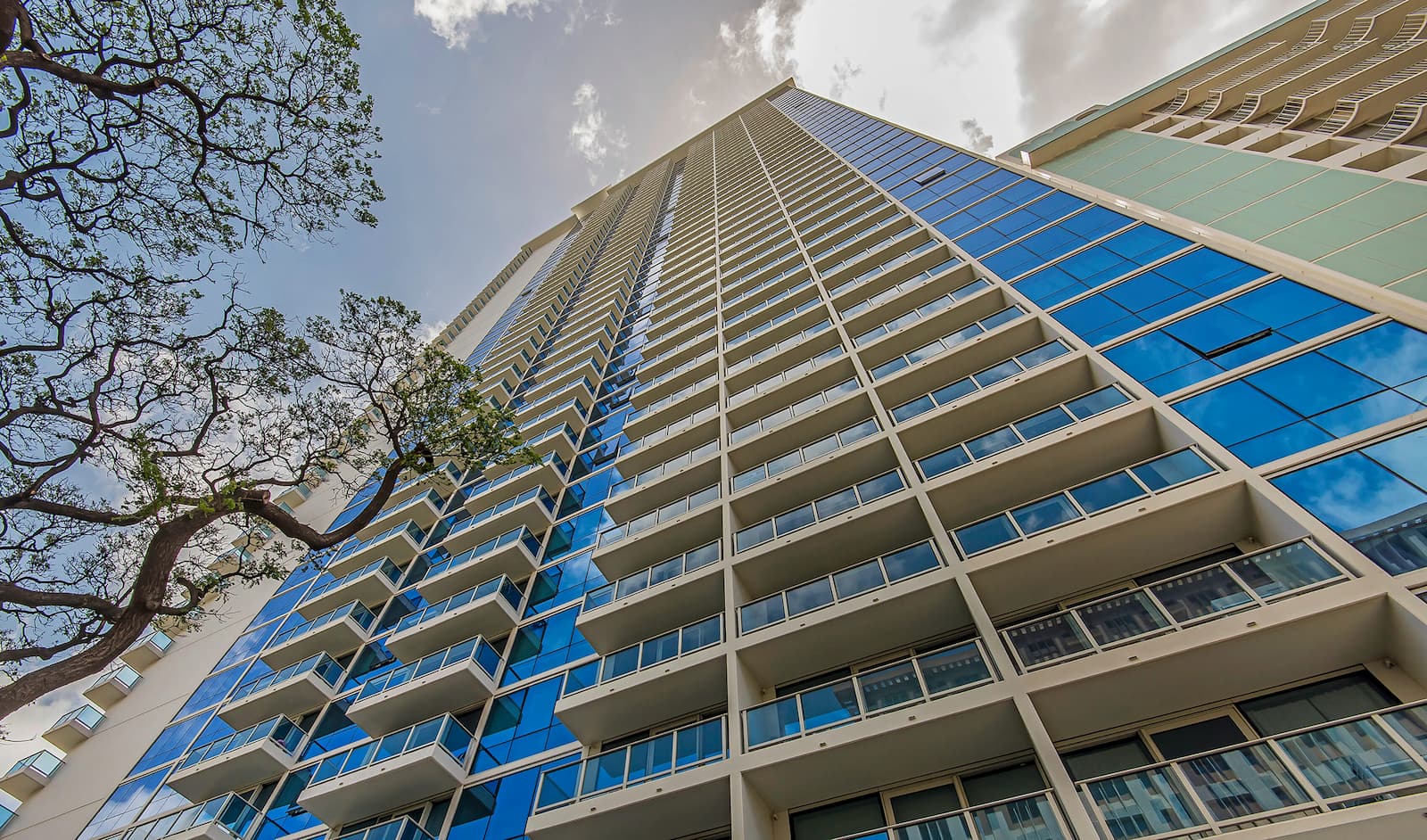 With a free-standing 9-story parking structure that has a recreation deck at the top, the Kapiolani Residence is a 45-story tower located in Ala Moana. Residents also have easy access to the public plaza on the Kapiolani Boulevard frontage. You'll be located close to the urban core and merely a mile away from Ala Moana Beach. 292 units are reserved for affordable housing under the HHDFC program.
Related: Ala Moana Development Plans
Affordable Town Homes and Single Family Homes
Malina at Koa Ridge
Koa Ridge has been developed as a lifestyle community in central Oahu. This master-planned neighborhood includes single-family townhomes, condominium homes, and duplex style homes. Nearly 30% of units will be earmarked for affordable housing. Malina is the first affordable housing development in Koa Ridge and it features 1-, 2-, and 3-bedroom sold below market value. To qualify, prospective buyers' income must be equal to or less than 120% of the area median income.
Kaikoi at Ho'opili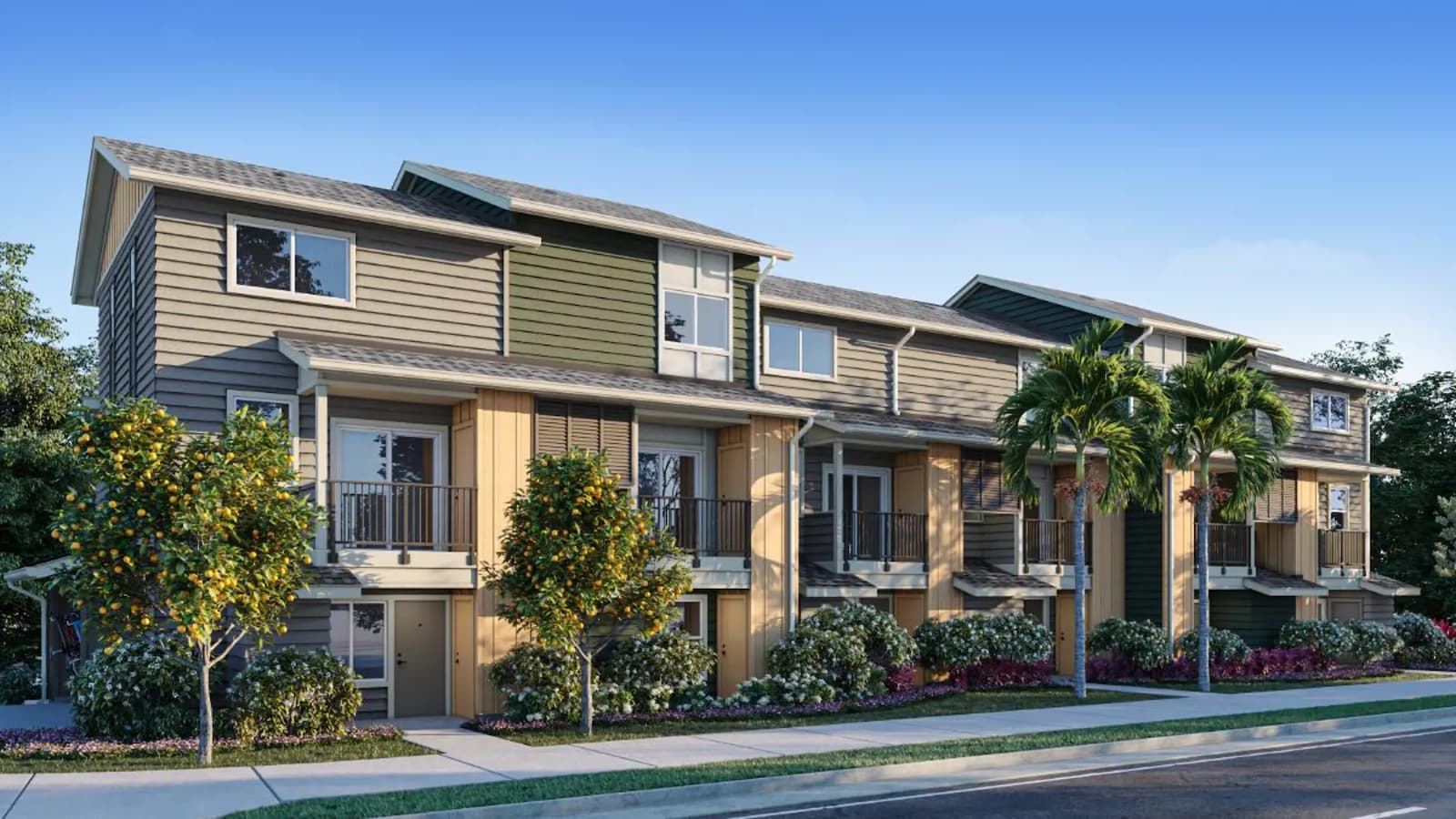 Located in Ewa Beach, Ho'opili is a master-planned community on the west side of Oahu. The 20 year master-plan will bring around 12,000 homes as new neighborhoods are released periodically. Kaikoi is one of the newest neighborhoods at Ho'opili and includes affordable housing options under the HCDA's Reserved Housing Program. These include studio and 1-bedroom units for eligible buyers that make less than 120% of the area median income.
Wrapping Up
With a plethora of affordable housing programs on offer that guarantee availability in even some of the most luxurious developments on Oahu, the barrier to entry is lowered significantly for those who may have income constraints but remain willing to invest in Hawaii real estate. Since there are so many different programs, it's best to take some time and thoroughly research the various options to ensure that you make an informed decision.
Related: What Is A Good Base Income For Living In Hawaii
Ready to buy your dream home? We specialize in helping individuals and families find the right affordable housing program, enabling them to buy a home in their preferred development. Reach out at 1-(808) 435-7754 or fill out the form below to get started.