Moving to Hawaii with a Service Animal
Posted by Scott Startsman on Monday, April 18, 2022 at 6:33 AM
By Scott Startsman / April 18, 2022
Comment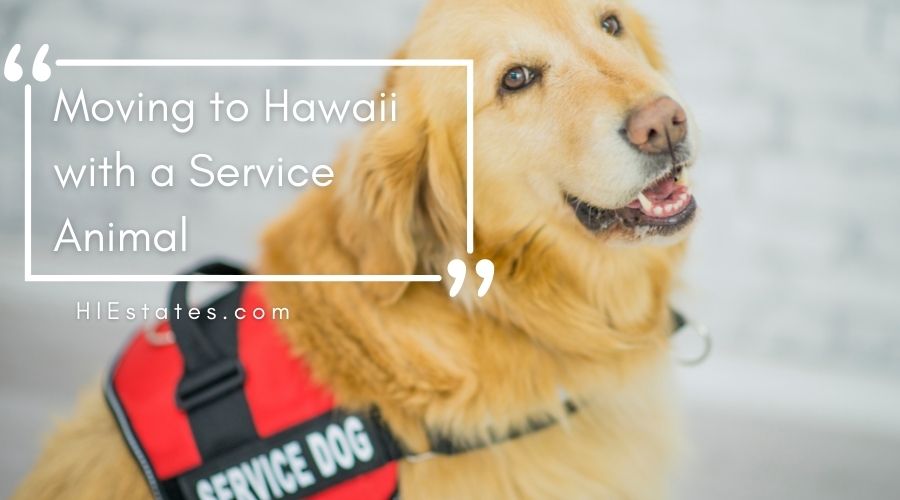 Moving to Hawaii with a service animal requires a number of steps, which may be an overwhelming addition to the moving process. We have outlined the steps below for you to assist in streamlining the process.
The work it takes to ensure that the island is protected from rabies and other potential risks is worthwhile in order to have to beloved service animal by your side on the island.
Planning a move to Hawaii? Check out our relocation services!
Rabies Vaccination
All dogs, whether they are service animals, guide dogs, emotional support animals, or pets, are required to have at least two rabies vaccinations and be up to date. If your dog has only received two rabies vaccinations, be sure the most recent vaccination was at least 90 days before you plan to arrive in Hawaii.
You can verify this with documentation from your mainland vet. When acquiring the documentation from your vet, be sure you have the:
Product name
Lot or serial number
Lot expiration

Microchipping
Your service animal must be microchipped to enter Hawaii. If you have not yet done this, don't worry about the process. It is a simple procedure that will take just a few seconds with a shot at the nape of the neck, allowing you to move to Hawaii with your service animal and some extra peace of mind.
OIE-FAVN Test
All dogs must pass an OIE-FAVN test before entering Hawaii. This is simply an antibody count for rabies to verify the effectiveness of the vaccination. Hawaii is extremely careful to prevent the introduction of rabies to island, which will be worth the procedures you need to follow to make the move.
It can take up to 6 weeks to get your OIE-FAVN results, and the results are good for up to 3 years, so it's best to get this test done as early as possible to avoid any moving delays or being without your service animal. The test is completed by having a simple blood draw done at your local vet. Blood is then tested at one of two US facilities, where results can then be sent to the Hawaii Department of Agriculture.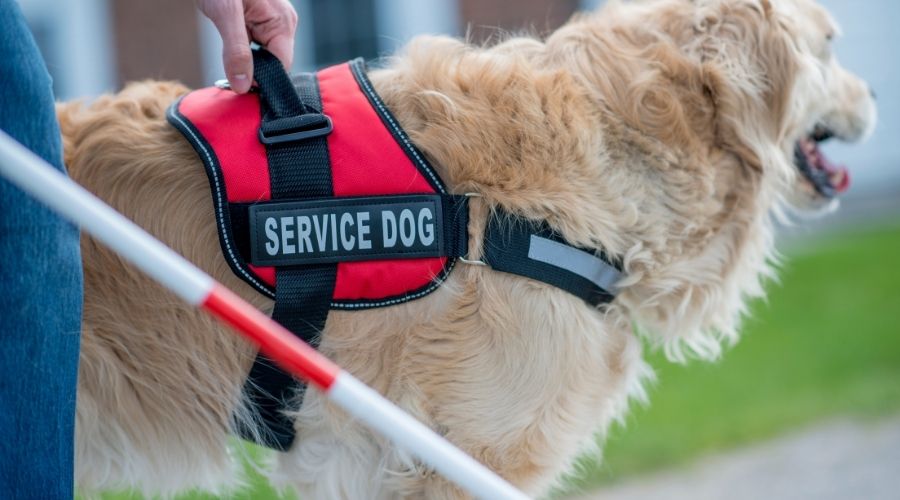 Standard Health Certificate
Within 14 days of arriving in Hawaii with your service animal, you must acquire a standard health certificate. This certificate will verify that your service animal has been treated with Fipronil, or an equivalent, which is a long-acting product to kill ticks and protect the islands.
Contact the Quarantine Branch
Within 24 hours of arriving in Hawaii with your service animal, you are required to contact the Quarantine Branch with your location and where you will be staying for the quarantine period.
Arranged Examination
Qualified guide and service dog users must schedule an appointment for an examination in the Airport Animal Quarantine Holding Facility. At this appointment you will provide verification of complying with all requirements, so make sure you have copies of all the necessary documentation with you in your carryon luggage.
Assuming all documentation is in order, you can leave the airport to enjoy Hawaii with your service animal!
Islands other than Oahu
If you are traveling to an island other than Oahu, you will need to schedule an appointment with a vet to meet you at the airport and do the examination. Contact a local vet and ask whether they offer this service and find out if they will require any additional documentation or procedures to complete the examination.
Additional Resources
If you have additional questions about moving to Hawaii with your service animal, the Department of Agriculture is available by email to coordinate the process in your specific case. You can find a list of FAQs on their website and more information to help you plan ahead for a smooth transition.
For more information about moving to Hawaii, contact our office any time. Or to find out more about buying and selling real estate in Hawaii, tune in to The Aloha Friday Hawaii Show every other Friday at 9:00 AM HST.
More Advice on Moving to Hawaii: