Leverage Your Home Equity to Buy a Second Home on Oahu
Posted by Scott Startsman on Monday, October 2, 2023 at 6:18:46 AM
By Scott Startsman / October 2, 2023
Comment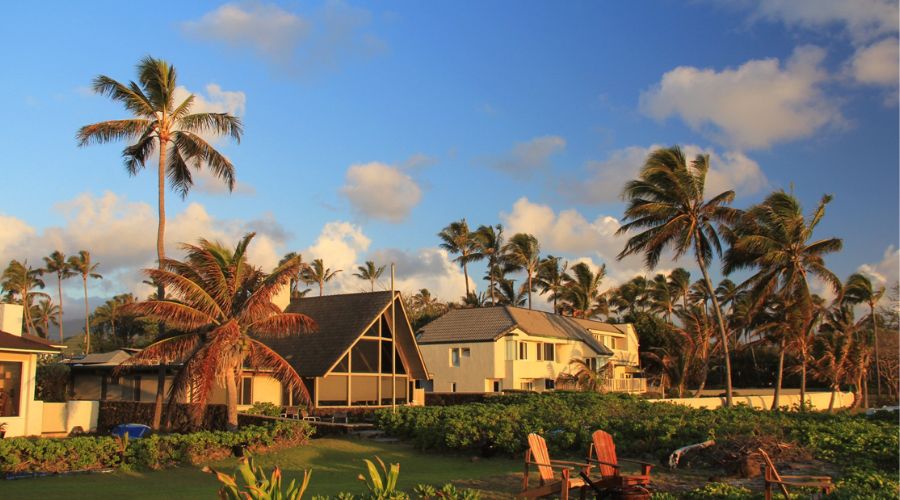 Would owning a second home in a tropical paradise like Oahu be your dream come true? If you already own a house on the mainland, you may be able to leverage your home equity to make this dream a reality. In addition to helping you find homes for sale on Oahu that are right for your second home, we can help you figure out how to make it happen. Keep reading for steps and considerations involved in using your mainland property's equity to purchase a second home in Oahu, and contact us any time to learn more.
Understanding Your Home Equity
Home equity is the difference between how much you owe on your home and how much it is worth. Many homeowners in America today are in a position of having substantial home equity thanks to rising property value in the past 3 years.
The first step in leveraging your equity to buy a second home in Oahu is making sure you understand your home equity position. Calculate your mainland property's current market value and subtract any outstanding mortgage balance. The difference is your home equity. To get an accurate estimate, consider hiring a professional appraiser to evaluate your property.
When you realize how much equity you have to work with, your dream might start to look more like a reality.
Understand Your Financial Position
After figuring out how much equity you have, talk with a few lenders about your options. There are a few ways to access home equity, including home equity loans (HEL), home equity lines of credit (HELOC), and cash-out refinancing.
HEL provides a lump sum, while HELOC functions like a credit card, offering a line of credit you can draw from as needed. Refinancing your mainland property at a higher value can provide cash that you can use for the Oahu home purchase.
Exploring these options with your lender can help you determine which is the right route for you and define your budget.
Secure pre-approval so you have real numbers and can begin the search for your second home with all the financial information you need.
Choose the Right Second Home Based on Your Goals
Before you begin searching for homes for sale in Oahu, consider your goals and plans for the property. Will it be reserved solely for your personal vacations, or something you will also plan to retire in? Deciding how you want to use the property and how long you plan to own it can help shape the criteria we will follow as we search for your home.
Some questions to ask yourself in this process are:
How many people will be staying in this second home?
Do I plan to entertain in this home, and if so how many people would I like to be able to accommodate?
How long do I plan to own the property, and will I retire during that time?
How much maintenance am I comfortable with, and am I budgeting to hire people to handle that when I'm away?
You may also decide to leverage this second home even further by allowing it to do double duty: a personal vacation home when you want to use it and a short term vacation rental when you're on the mainland. This can be an ideal way to offset the investment further, even making it a net positive investment from month to month.
Ready to learn more or begin the search for your second home in Oahu? Contact us any time.