How to Keep to a Grocery Budget in Hawaii
Posted by Scott Startsman on Monday, July 4, 2022 at 1:12 PM
By Scott Startsman / July 4, 2022
Comment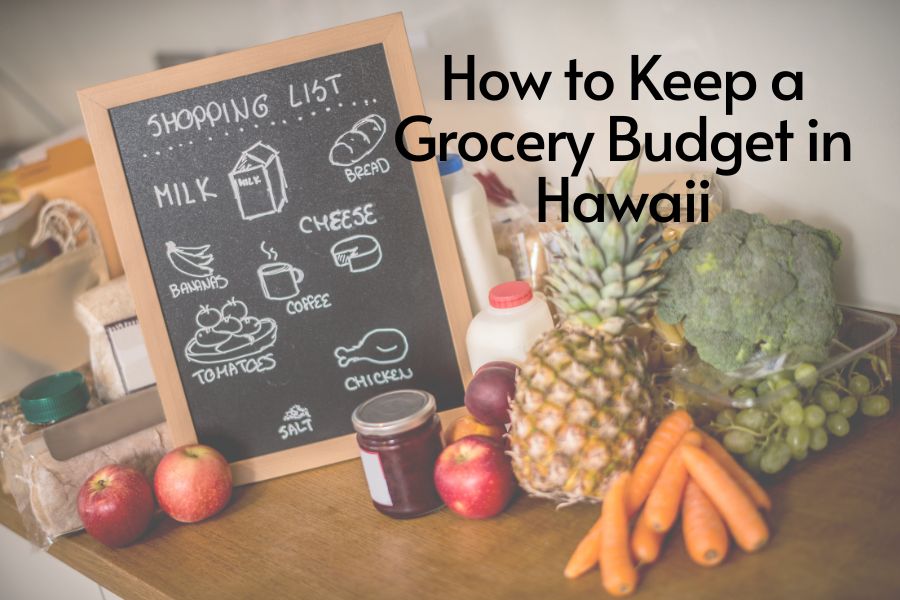 Having perspective is very important when considering the cost of living in Hawaii. Given its location off the mainland, anything that can't be raised or grown in the state has to be flown in. There's a significant logistics cost attached to that, even more so for perishable items, that only have a finite amount of time to make it to your table before they're unfit for consumption.
There tends to be a perception among people that perhaps the cost of living in Hawaii is prohibitively high. That's not entirely true. It begs the question, why do people even ask about how to keep a grocery budget in Hawaii? As if it's going to be any different from keeping a budget in any other state! It's all about being a smart shopper and planning ahead.
Related: Best Island In Hawaii For Families
Smart Shopping in Hawaii
Living in Hawaii doesn't always require you to cut spending on the things you love for food. Nor does it mean that you'd no longer have the budget to spend on entertainment or shopping simply because the food costs so much more. There is definitely a tradeoff, but let's not take for granted the fact that living in Hawaii affords you access to some of the world's best beaches and landscapes with near perfect climate year-round.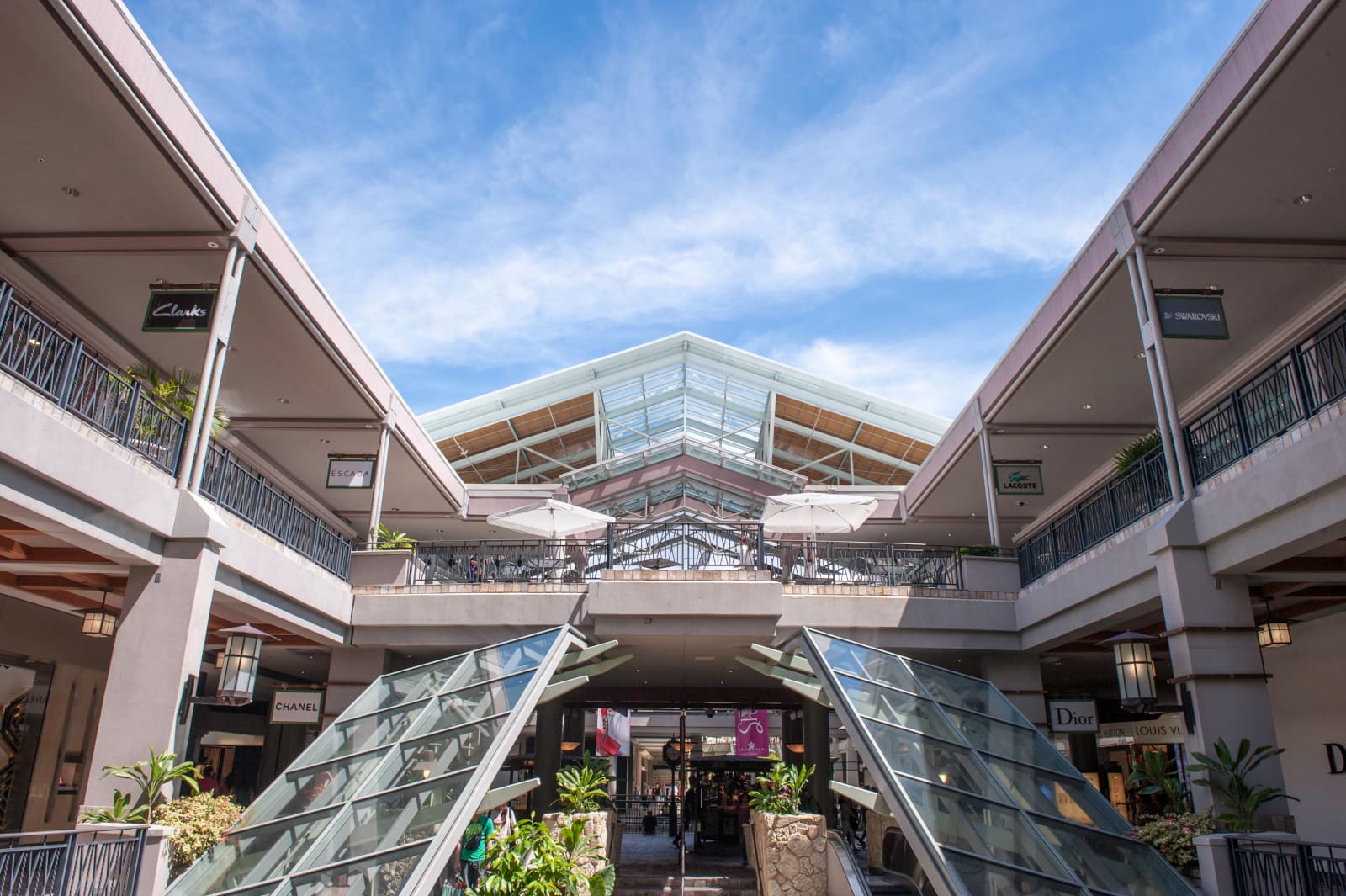 Becoming a smart shopper is key to keeping a balanced grocery budget in Hawaii. Here are a few things that you should be aware of to obtain the best value for money.
Shop around for the best prices
Much like anywhere in the world, prices for groceries will always vary depending on where you're shopping. It's always a great idea to be mindful of the supermarkets that consistently offer good prices on quality products. Simply taking some time to compare prices could prevent you from buying the same products at higher prices!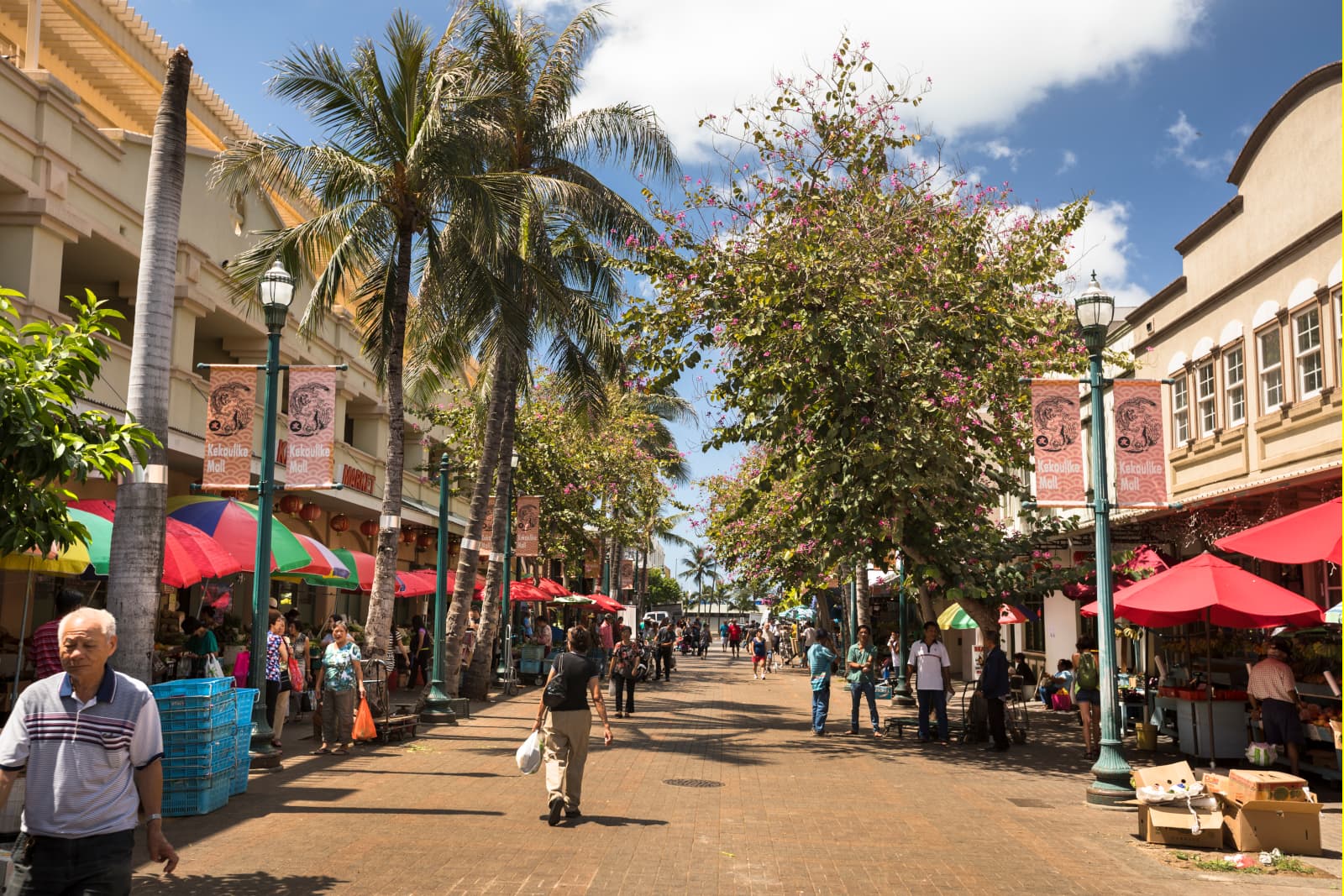 Here's a simple example. At Times Supermarket, one of the largest chains in Hawaii, you'll often find bell peppers for $5.99 per lb. At Whole Foods, you can often get them for $3.99 per lb. Same products, drastically different prices. They'll often have sales on top of that, providing further value. Extrapolate that over multiple products across different chains and you'll quickly notice just how much you've been overpaying.
Look to the grocery sales as a challenge and see how you can utilize the foods that are on the best sale. You might be surprised how much you can save and how dynamic your meal plan becomes!
Related: Cost of Living in Hawaii
Visit Hawaii's great farmers markets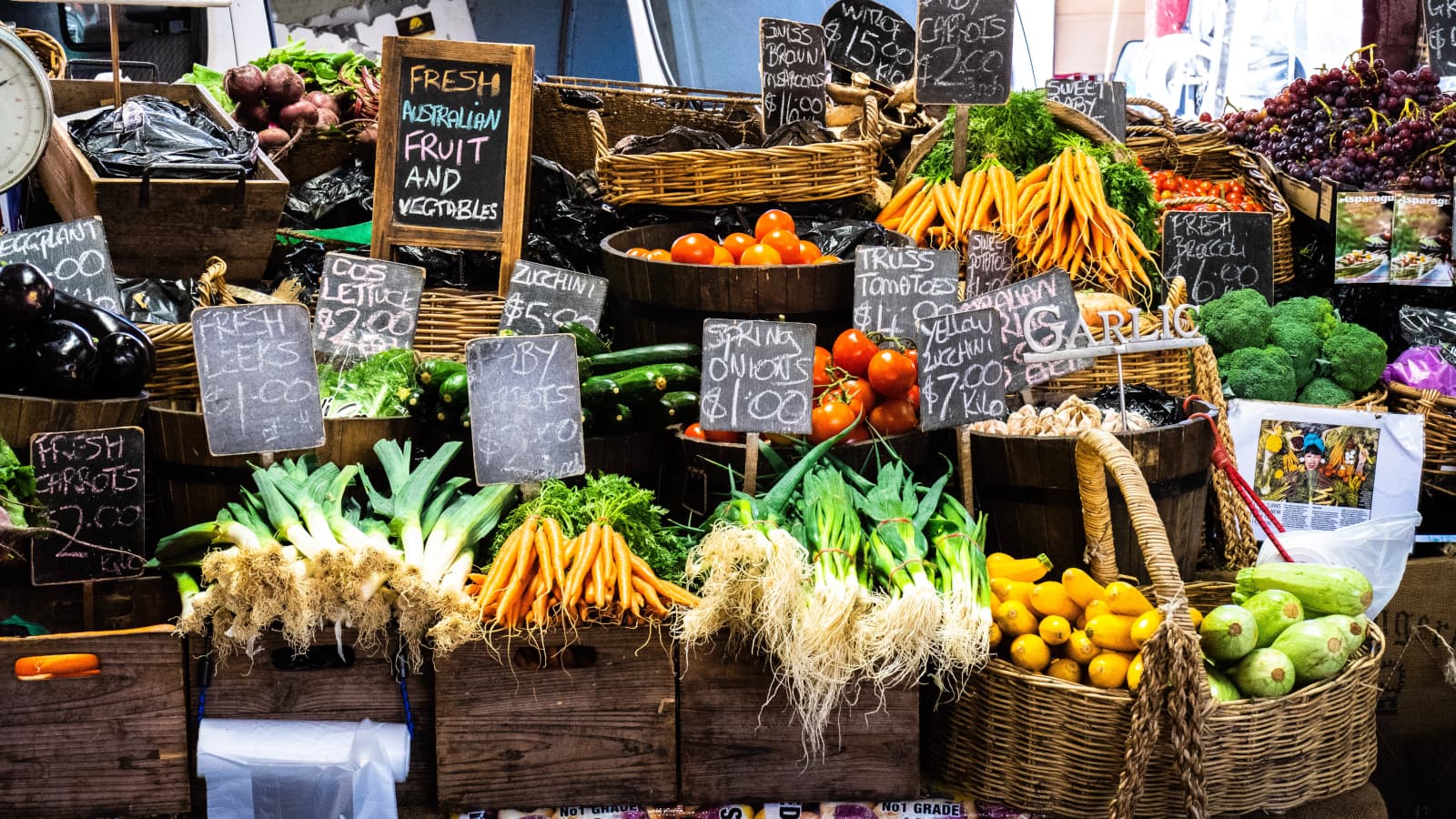 Plenty of great produce and livestock are grown and raised in Hawaii. The state's rich landscape, fertile soil, and climate provide perfect conditions. The farmers here are among the best in the business.
You'll find several farmers markets set up throughout Honolulu, within easy traveling distance of many residential areas both in the urban core and on the outskirts of the city. Shopping for produce at these farmers markets is not only affordable - it helps support the local economy.
Related: 5 More Reasons People Love Living in Hawaii
The KCC Farmers Market is just one of the many great options. It brings together produce, flower, and food vendors on Saturdays and Tuesdays from 7:30 - 11 AM in the parking lot of the Kapi'olani Community College, 4303 Diamond Head road, Honolulu.
Buy your groceries from Big Box Stores
If you buy in bulk from chains like Costco and Sam's Club anywhere else in the United States, it makes perfect sense to do the same in Hawaii. These retailers have a significant presence across the state. Those who are in the military can also take advantage of the offerings at the Navy Exchange outlets.
Customers get the best value for money from these stores by buying large amounts of product at once. Since these retailers move a lot of volume compared to smaller grocery store chains, they're able to provide much better prices. It's the customers that are the ultimate beneficiaries.
Don't forget to sign up for store cards
Remember, smart shopping is all about getting the best value for money. These chains offer memberships and store cards that can provide additional benefits and savings, usually in return for a nominal annual fee.
Since Amazon bought Whole Foods, Amazon Prime members are provided with additional price savings on many products at the grocery chain. Most of you will likely have a Prime subscription anyway. Make the most of it by shopping at Whole Foods.
Ready to start your dream life in Hawaii? Fill out the form below to contact us anytime!