Hawaii Utility Costs - Adding Up The Cost Of Living In Hawaii
Posted by Scott Startsman on Sunday, March 19, 2023 at 9:00 AM
By Scott Startsman / March 19, 2023
Comment
The true cost of living in Hawaii is the biggest consideration for people who want to move here. The general idea is that there's a higher price to pay for the heaven on earth that is Hawaii. While that's true to an extent, there's a lot of misinformation about Hawaii living costs that end up turning people away. Your lifestyle obviously dictates how much you'll need to spend to maintain it, but there are some expenses that everyone has to bear.
So while you may not need to pay a lot of money to maintain a luxury car, you and the luxury car owner next door both have to pay for utilities. The utilities will be the bare minimum that you'll need to spend to live in Hawaii. This includes electricity, water and sewer, gas, and internet. Some utility charges are comparable to those on the mainland while others are more expensive since Hawaii is an island state. However, there are several ways to reduce these expenses.
How much does it cost to live in Hawaii?
Hawaii is higher on the cost of living index primarily because we are an island state of limited real estate and because of our remote geographic location, the necessity to ship goods in from the mainland. This is a crucial detail that people looking to move here need to keep in mind. A robust supply chain is required to provide the products, services, and conveniences here that people find on the mainland. This leads to higher input costs which are inevitably passed on to the residents.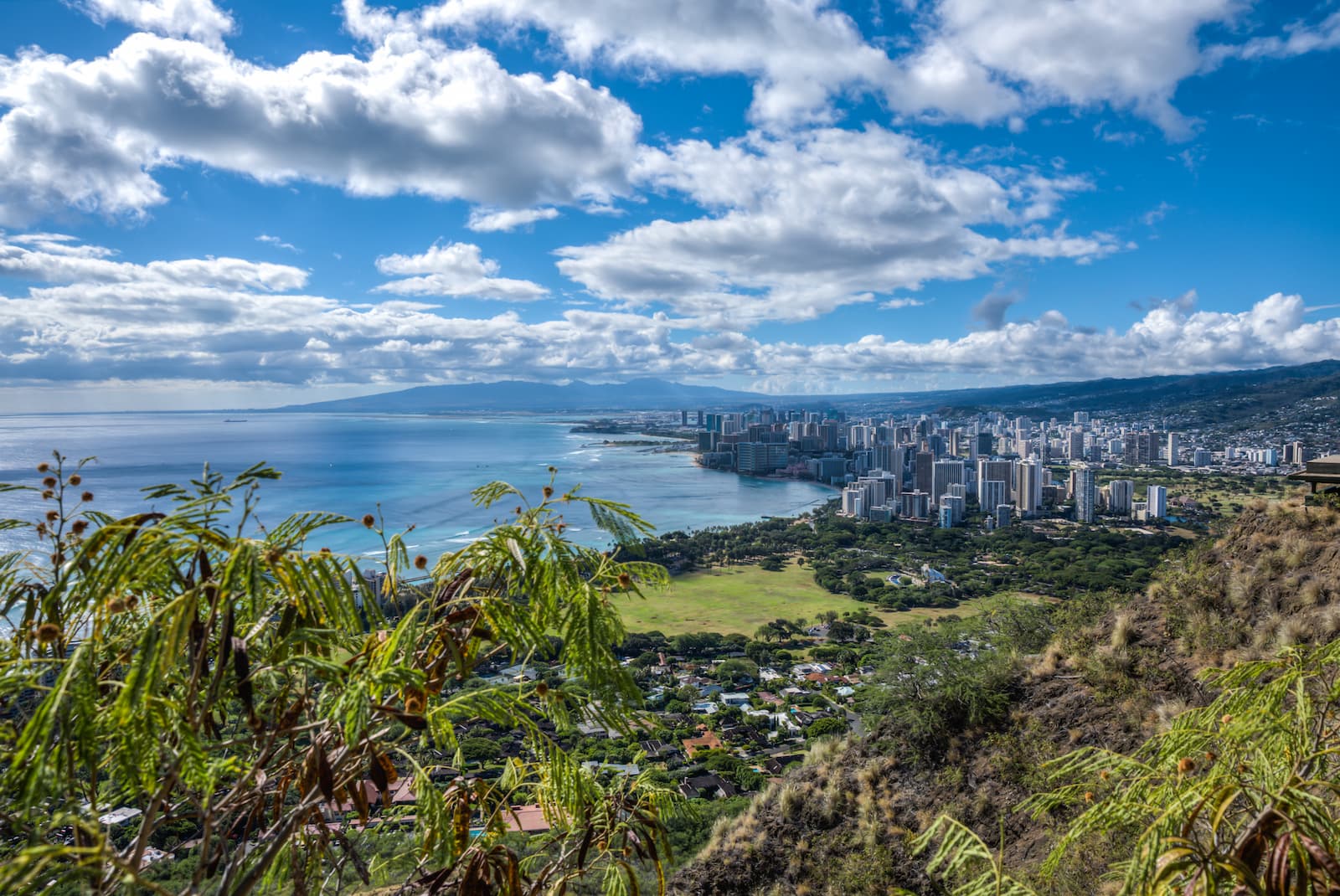 Once you realize the reason why the cost of living in Hawaii is higher than on the mainland, you can start to put things in perspective. It's all about forming an understanding of how costing works here and how that will translate to future costs for you once you move.
Related: Cost of Living in Hawaii
Electricity Costs In Hawaii
The Hawaii electricity costs are higher than the mainland because most of the electricity used on the island is produced from oil that has to be shipped in. Hawaiian Electric is the only electrical distribution company in the state and as such has to adhere to some regulations on how much it can charge. However, due to the higher costs associated with shipping oil, the average electricity bill in Hawaii tends to be higher compared to the mainland.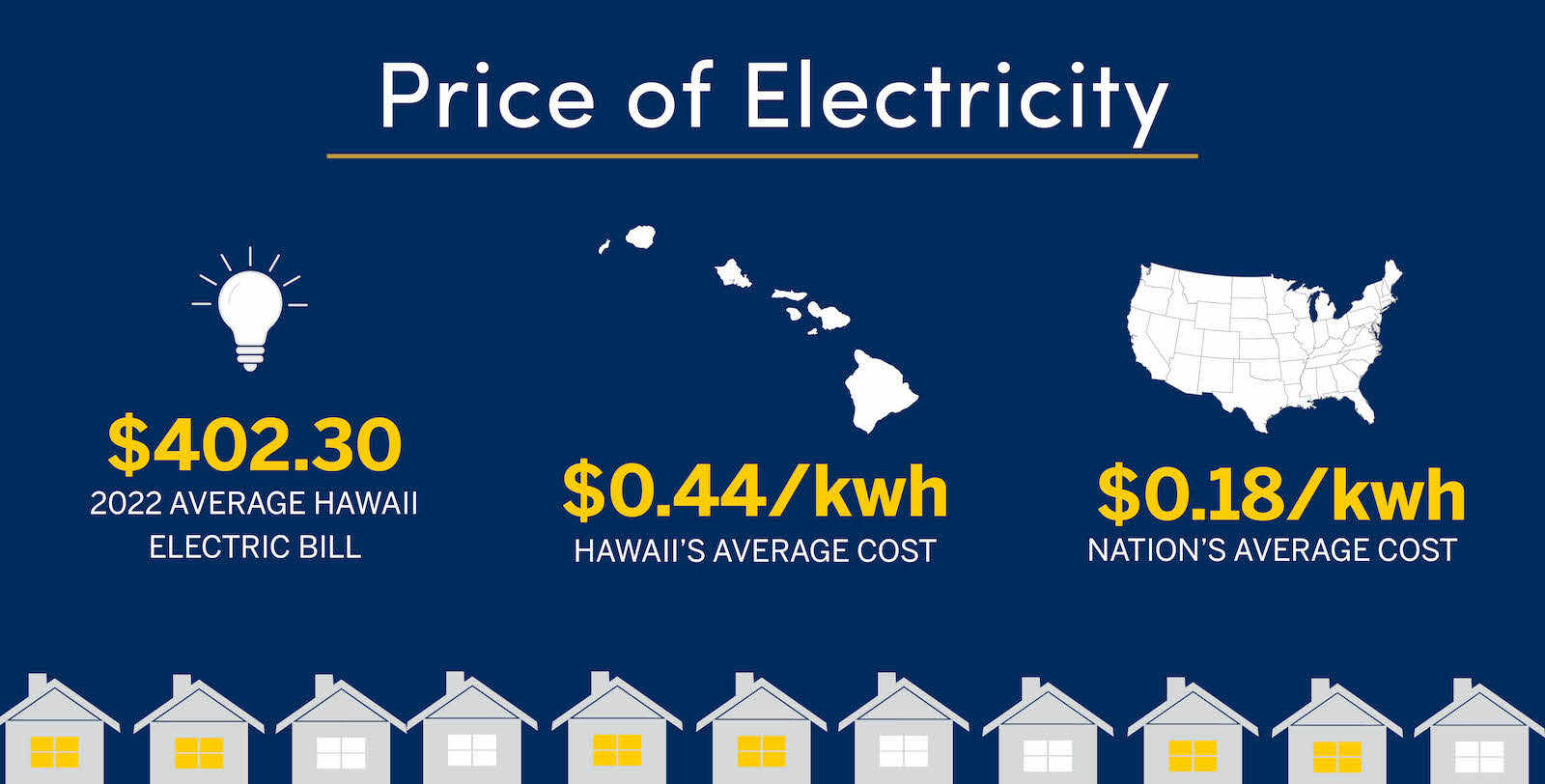 Hawaii electricity costs are set by the Public Utilities Commission. The rates tend to differ as each island has its own independent electric systems. That's another reason why electricity rates are higher in Hawaii. On average, Hawaii residents currently have to pay 44 cents per kilowatt hour for electricity, the highest in the United States. Residential consumers in Oahu, Maui, and Hawaii Island paid 32.47, 34.85, and 37.92 cents per kilowatt hour respectively in 2021, according to the last island-wide averages provided by Hawaiian Electric. According to Payless Power the average electric bill in Hawaii is $402.30 as of 2022.
How much you pay for electricity depends on the type of property you live in, the number of people you live with, and whether you use air conditioners. For example, a couple living in a modest 2 bed 1 bath house with a standard electric water heater, window ACs, and a gas range may normally receive an electric bill of $190 per month on average.
Since Hawaii gets lots of sunshine throughout the year, PV panels are a great way to reduce your electricity bills.
Solar Power | Photovoltaic Panels & Solar Water Heating
The easiest way to offset electricity costs in Hawaii is to use photovoltaic cells to harness solar energy for powering your home. Residents were encouraged to opt for these systems through the HECO net metering agreements that offered a 1:1 credit. For every 1 kilowatt of power generated by your PV system and distributed to the grid, HECO would give an equal credit in the electricity bill.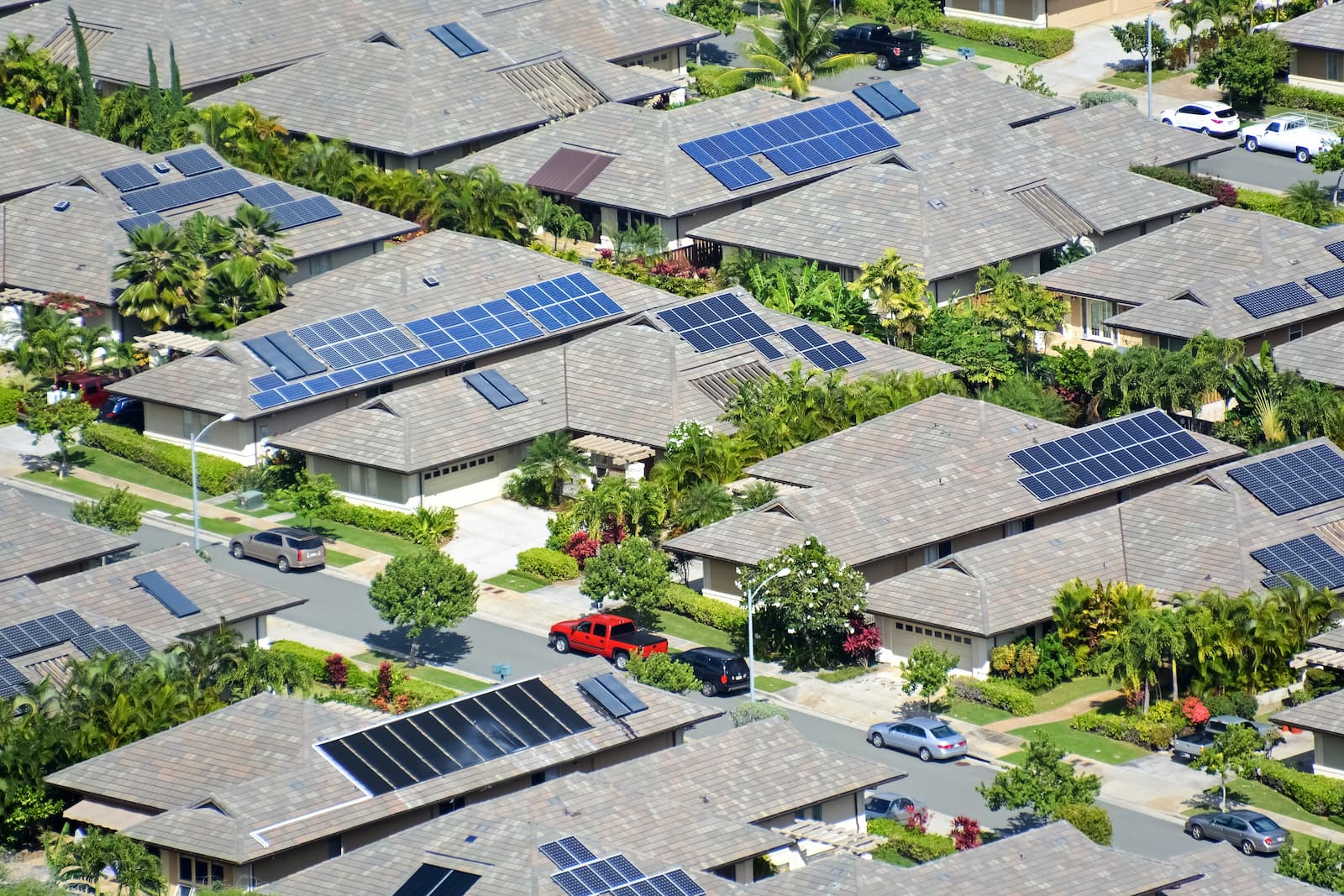 While the 1:1 net metering program came to an end in 2015, renewable energy generation by households has continued to increase. Residents are now having batteries added to their PV systems to store the excess electricity produced that's not immediately utilized. This reduces their need to purchase expensive electricity from the HECO grid, only having to do so if their system is unable to meet their total demand.
Here's an incredible example from a client of mine. Their electricity bill was $1,700 per month on average for a 5,000 sq ft home with a pool and jacuzzi, old inefficient ACs, a piano that required constant climatization, and electric cars. They invested in a 68 PV panel system connected to two Tesla battery packs and that brought the bill down to an average of $150 per month with no reduction in electricity consumption for their large family that included three children and a grandparent. They also received tax credits which further reduced their break even period on the investment.
PV systems are great for single family homes and they're also allowed in some townhouses. They're widely used on the commercial side as well as in some condo buildings. PV systems help bring down the cost of shared electricity for common areas, amenities, and other luxuries, thus contributing to lower overall maintenance costs.
Solar water heaters are also great for reducing electricity bills. New home constructions are now required to have solar water heaters installed. They're a cost-effective way to ensure the provision of hot water without excess electricity use.
Water & Sewer In Hawaii
The largest portion of the W&S bill is the sewerage, as there are considerable costs involved in ensuring that all wastewater flows to a treatment plant where it can be treated and safely recycled or released into the environment. As such, there's a minimum base charge of around $105 that's applied to all bills. This is to recuperate the fixed costs for the operation and maintenance of the sewer system. Hawaii Kai has a privately owned sewer system with a minimum fee of $67.08 fee for single family homes.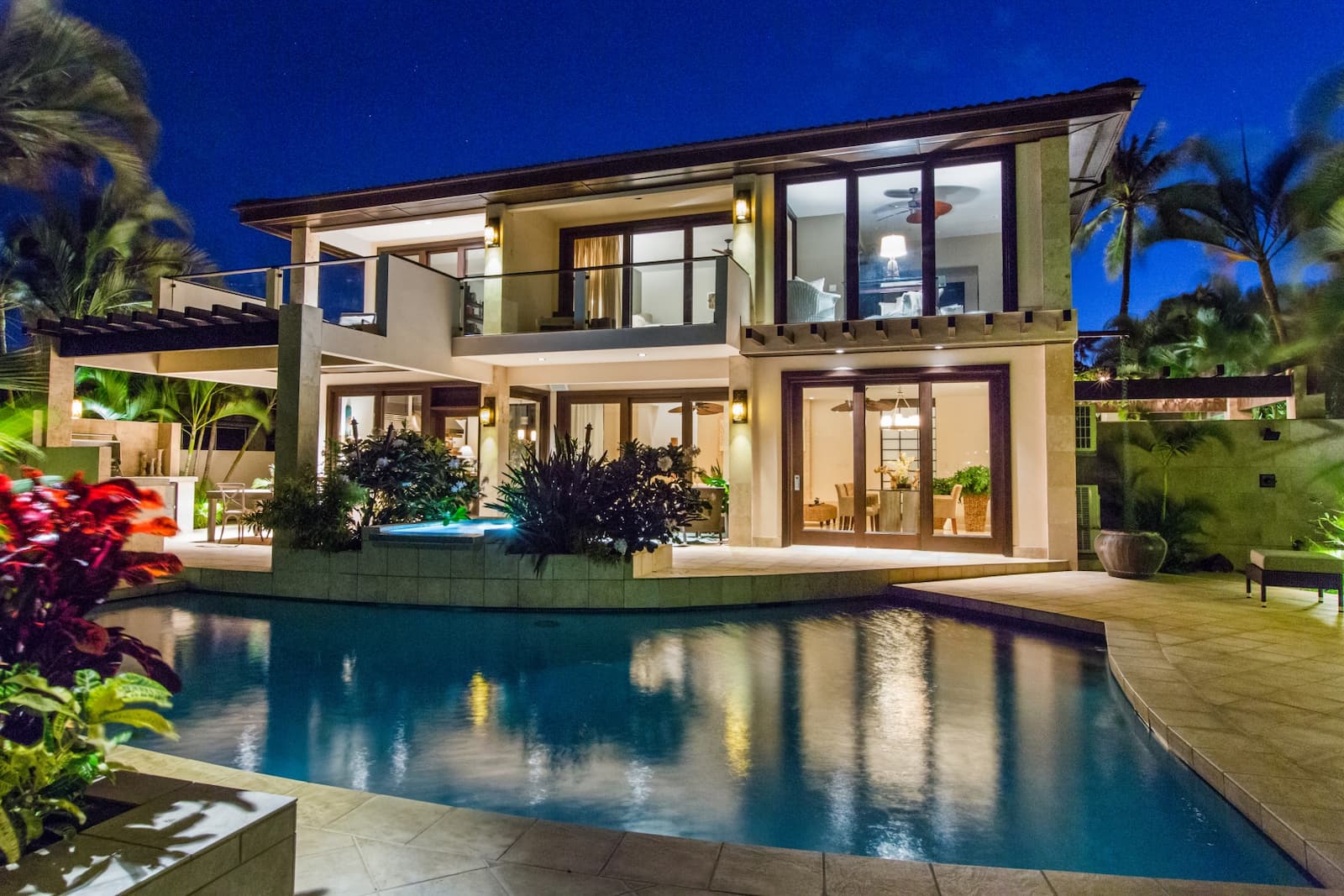 Water is charged based on usage per 1,000 gallons of water based on monthly readings from the meter. The average bill tends to be typically in the $110-$150 month range, increasing further depending on usage patterns. For example, properties with manicured yards, yard sprinkler systems, pools, and spas will have bills of over $400 per month.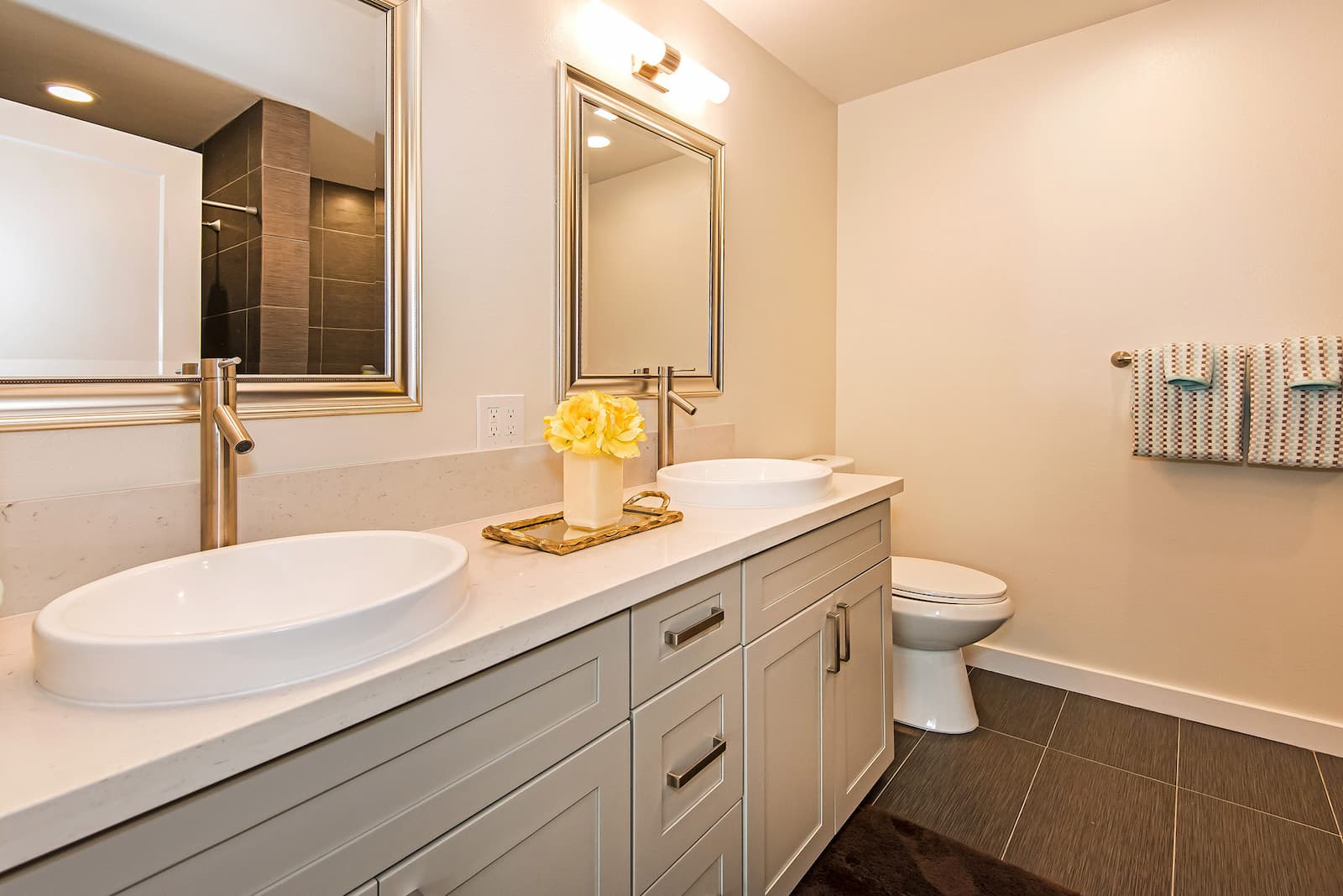 Some parts of Oahu don't have access to the sewer system. This includes several areas around the north shore, a small section of Ewa beach, parts of the Leeward coast, the upper regions of Tantalus, and the Windward coast past Kaneohe. Residents here don't need to pay a sewer fee but they do have an existing cesspool or a septic tank that needs to be pumped periodically at their own cost. In the development projects I have created, we used a lot of water to get the grass and plants going and in a good place after being planted and our water bill was never more than $25/month. The majority of the water/sewer bill is in the sewer fees.
Natural Gas Prices In Hawaii
Gas prices in Hawaii also tend to be a bit on the higher side as availability is limited. Piped natural gas is available in certain parts of the island, such as in Kahala. Most residents generally use tanks for household use. Several gas companies operate on the island. They'll come and refill the tanks periodically. Residents usually have a large gas tank to fulfill their requirements. Some may opt for multiple smaller tanks that they can switch between once one runs out.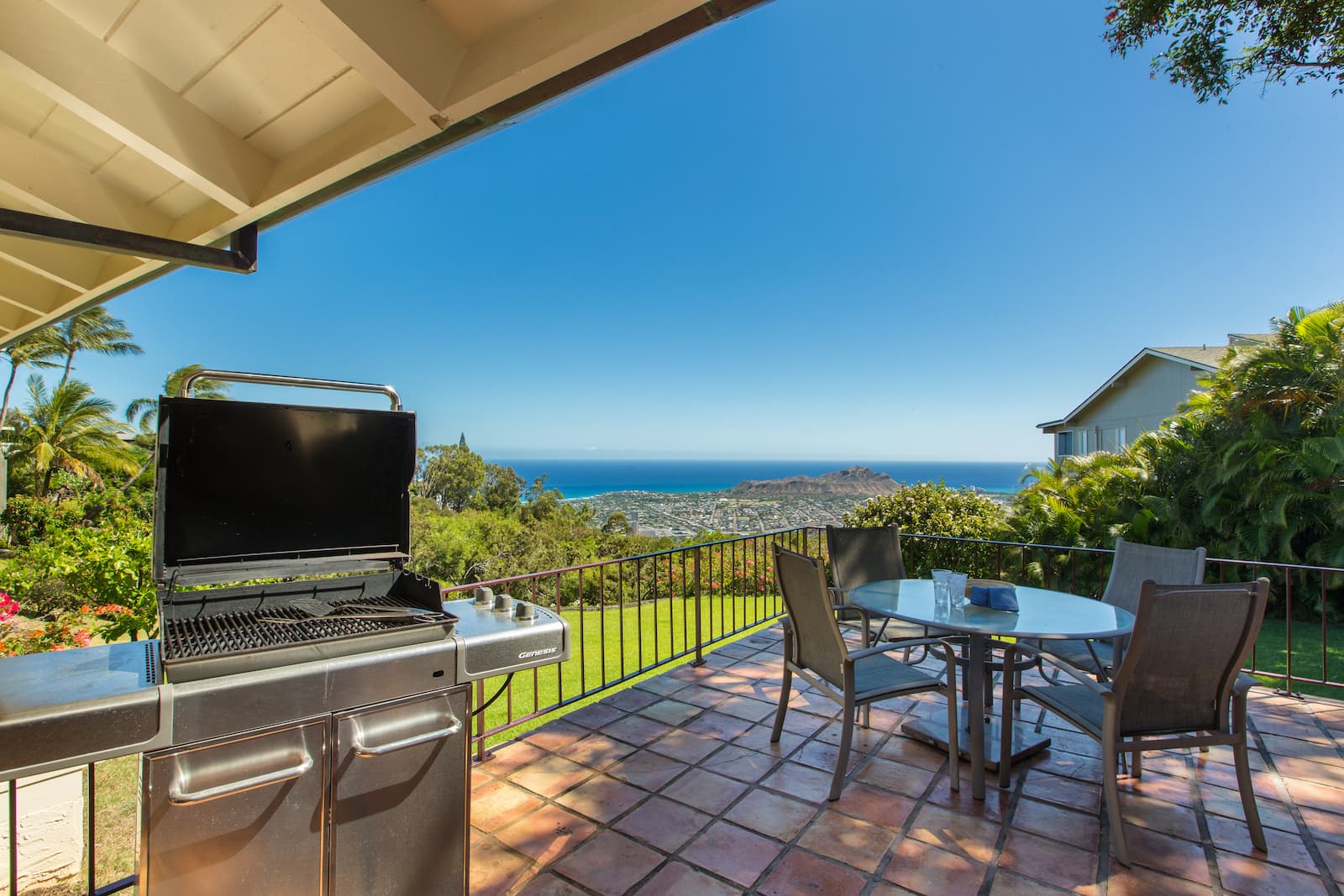 It's pertinent to note that there is no naturally occurring gas in Hawaii. The state's gas company produces synthetic natural gas from petroleum by-products. The average monthly cost is around $150, but that's largely dependent on the consumption. The minimum cost is around $9.95 and my monthly bill with a gas range rarely goes beyond that, though a client's property with a gas heated jacuzzi and gas range for a large family that likes to cook, and gas tiki torches runs $250 per month on average.
Internet In Hawaii
Internet services are generally pretty solid across Hawaii with great reliability and fast average speeds of 60+ Mbps. Residents can also obtain gigabit internet connections from Oahu internet providers. Fiber optic internet service providers offer connectivity to over 50% of all people in Hawaii. This is particularly reassuring for those moving to Hawaii that require solid internet connectivity for work.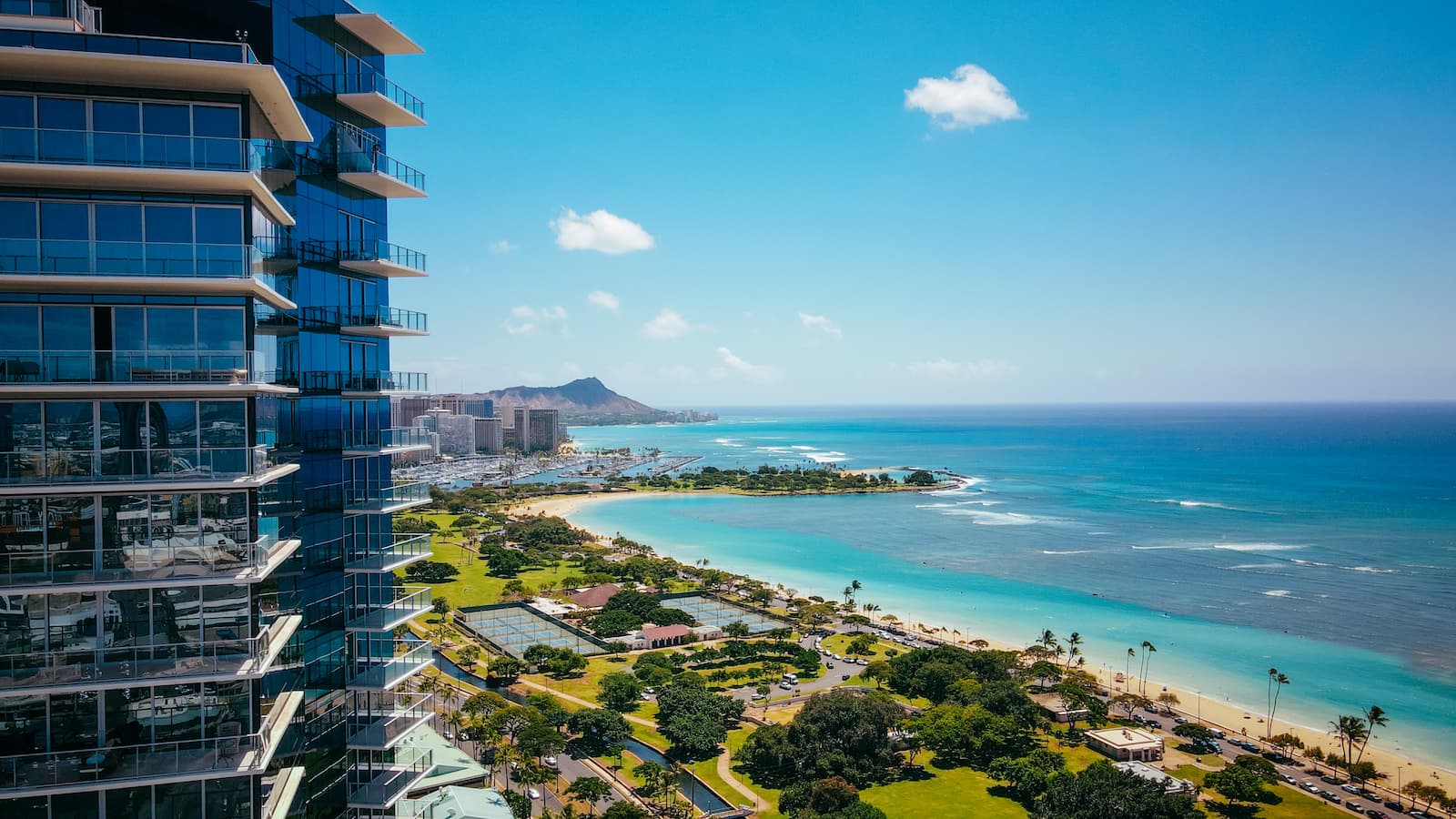 Internet plans do cost a bit more in Hawaii compared to the mainland. Only half of the state's residents have access to a plan that costs $60 or less. Internet access tends to be much cheaper in other parts of the country. Major service providers are available in Hawaii with a wide range of plans to suit different budgets.
Internet On Oahu
Hawaiian Telcom is one of the main internet providers in Oahu with multiple residential and business internet packages. It offers fiber optic connections with residential internet plans starting at $39.99 for 300 Mbps speeds.
Related: Best Oahu Neighborhoods for Remote Workers
Spectrum offers speeds ranging from 300 Mbps up to 1 Gbps in Oahu with prices starting at $49.99. The plans include a mobile line with unlimited data as well. Spectrum's Advanced Wi-Fi service is included in these packages. This enables subscribers to join Spectrum's public Wi-Fi hotspots located throughout Oahu.
As the country's leading telecommunications provider, Verizon also offers internet services in Oahu through its 4G and 5G mobile hotspots that run on the carrier's cellular network. These devices are portable so they can be taken with you outside the home as well. Prices start as low as $25 per month.
Boost Mobile is a digital network operator that utilizes AT&T's cellular network. It also offers 4G Wi-Fi hotspot plans with prices starting at $50 per month for 50GB of data. This plan is only suited for those who have limited use of the internet.
Related: Remote Working From Home In Hawaii
Cable TV On Oahu
DirecTV offers live and on-demand TV in Honolulu, Hawaii. Packages start at $69.99 monthly without any annual service contract. It provides access to over 75 channels including ESPN, TNT, and HGTV. Prices go as high as $149.99 per month for access to 150+ channels.
You can also get cable TV services from Spectrum. Packages start at $59.99 per month with access to over 125 channels including ESPN, ESPN2, MSNBC, USA, and more. Hawaiian Telecom has cable TV packages as well in Oahu. The basic plans provide access to 55+ channels with a vast collection of local channels with prices starting at $20.95 per month.
Average Cost Of Living In Hawaii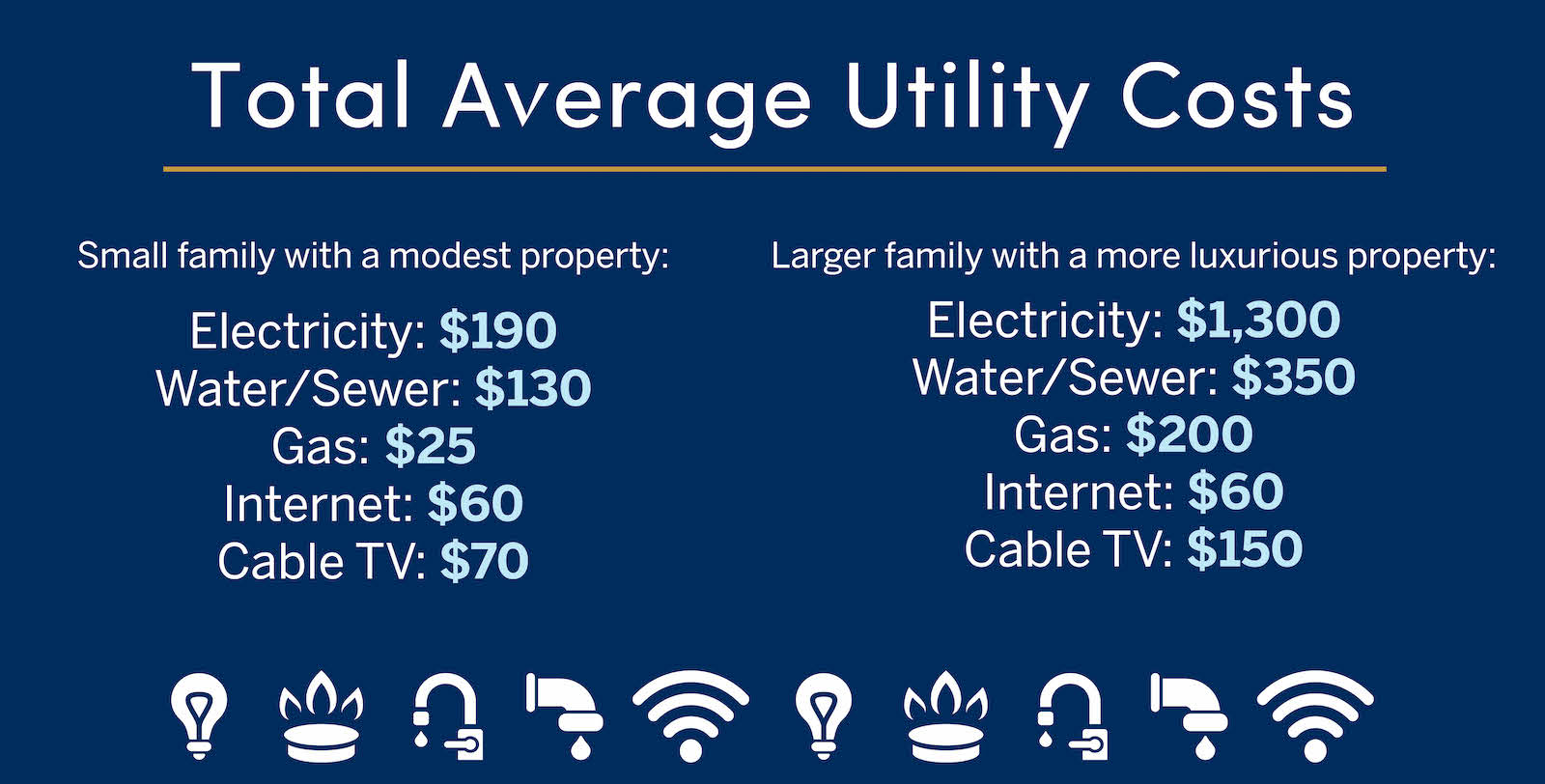 The average utility cost of living in Hawaii for an individual or couple y with a condo or small home would be $475, including:
Electricity: $190
Water/Sewer: $130
Gas: $25
Internet: $60
Cable TV: $70
A larger family with a more luxurious property with a pool, professionally landscaped yard, gas heated jacuzzi, central air conditioning, will spend over $2,060 on average which will include:
Electricity: $1,300 (Assuming no PV system)
Water/Sewer: $350
Gas: $200
Internet: $60
Cable TV: $150
The benefits far outweigh the cost of living in Hawaii
Utilities like internet and cable TV cost almost the same as they do on the mainland. Electricity and natural gas are a bit on the higher side due to the geographical location of the state. The water and sewer costs aren't much higher than they are in other parts of the country.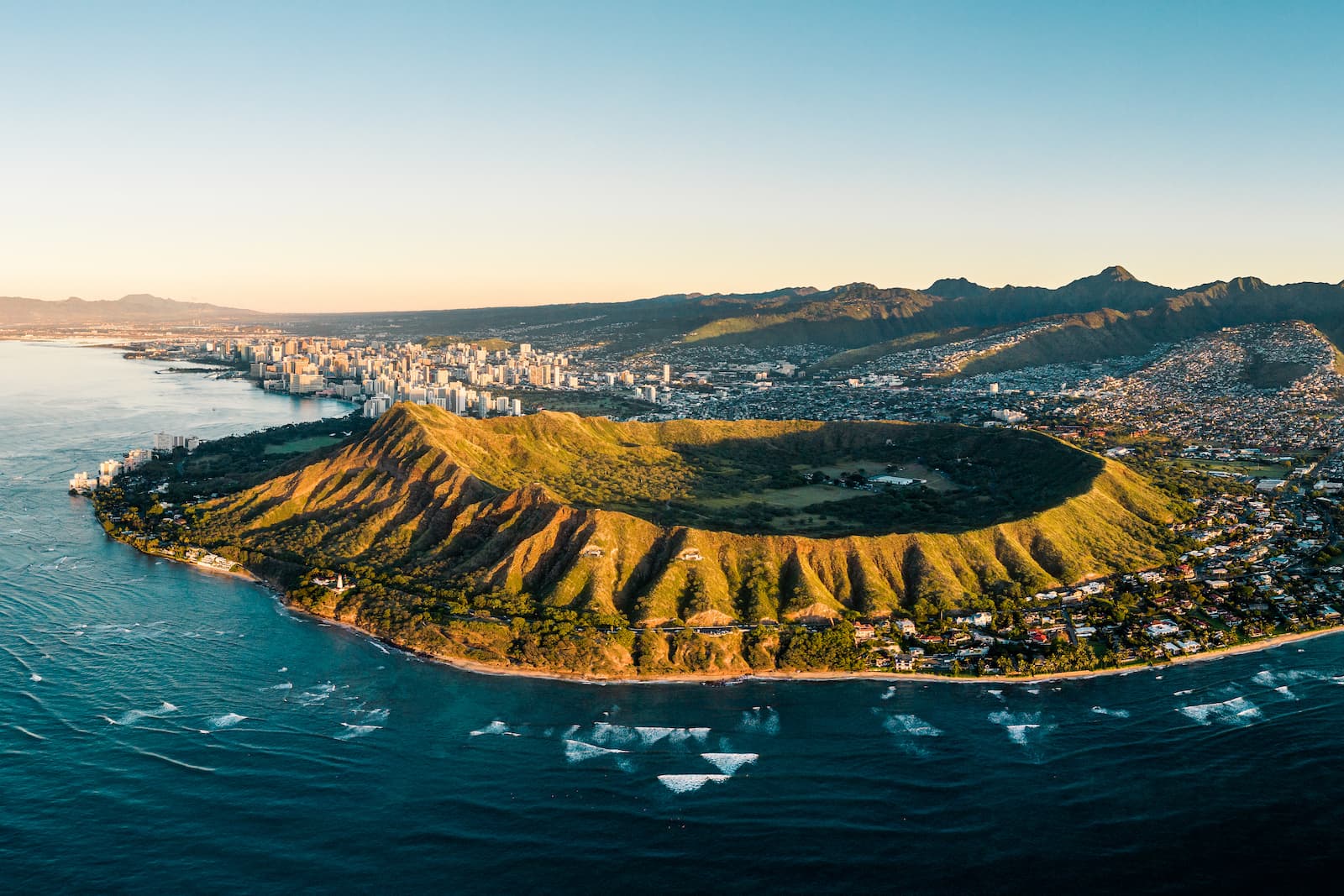 What makes it all worthwhile is the lifestyle you can have in Hawaii compared to anywhere else in the country. There's no alternative to the access to nature, breathtaking views and panoramic ocean views that you can get here. Even if that requires a slightly higher than average cost of living, the trade-off is certainly worth it.