Hawaii Homeowners Have Increased Home Equity in 2022
Posted by Scott Startsman on Thursday, January 5, 2023 at 11:31:44 AM
By Scott Startsman / January 5, 2023
Comment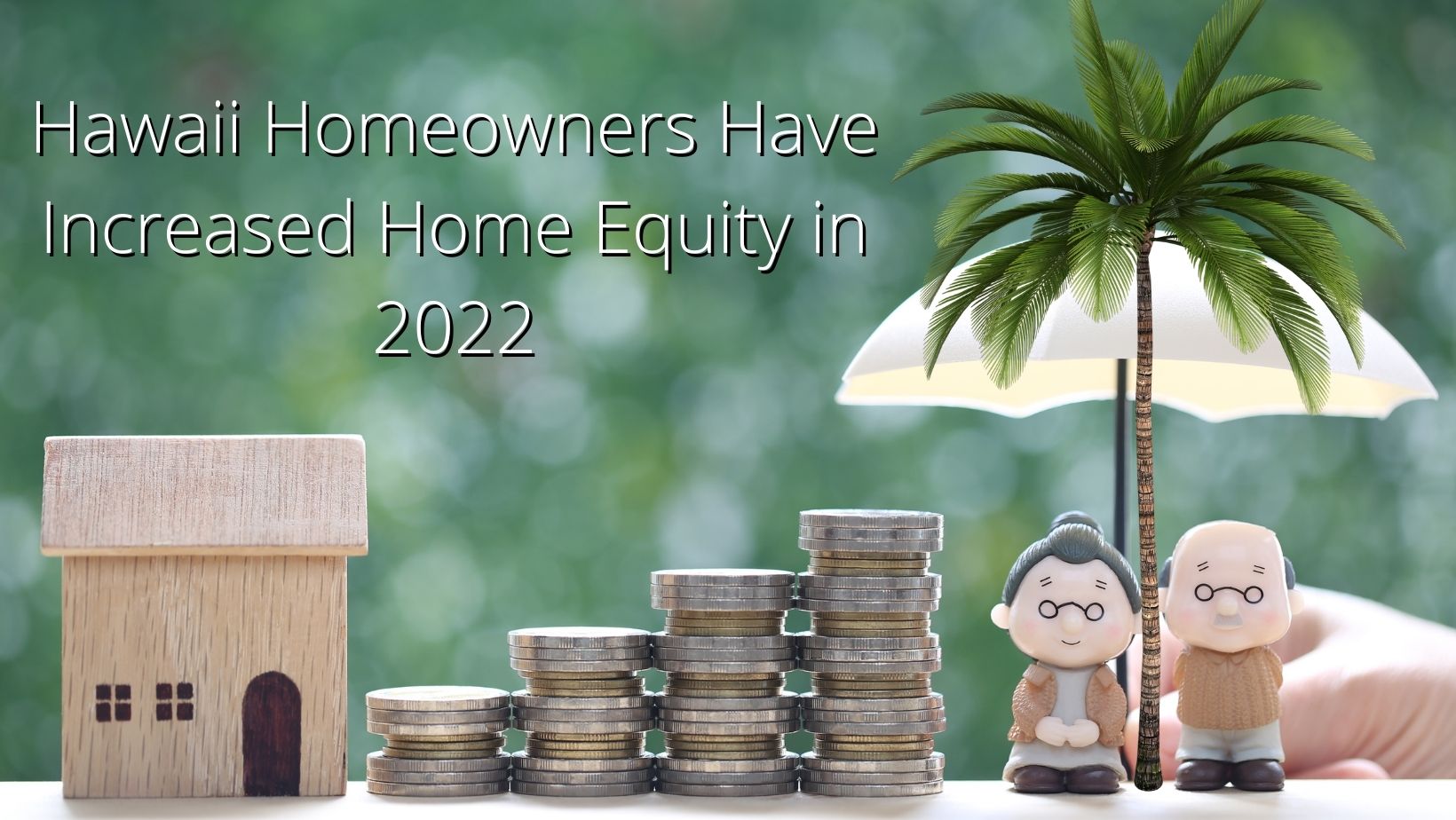 This year's real estate headlines have been full of stress-inducing statements, like rising mortgage rates and a cooling market. However, those headlines are designed to capture the reader's attention without telling the whole story.
The truth is, homeownership continues to be one of the best investments you can make. While it is true that the unprecedented conditions created by historically low-interest rates and a massive increase in buyers are changing, the market is nowhere near a crash. In fact, homeowners in Hawaii have continued to experience increased home equity and are still in an excellent position.
Looking for homes for sale in Hawaii, and wondering if now is the right time to make a move? We can help. Contact us any time to talk more about finding your ideal property.
Home Equity Has Increased Nationwide in 2022
It is easy to become distracted by the bad news headlines that are so popular, but keep in mind that 2022 was actually a great year for homeowners. Nationwide, home equity increased by an average of $34,000 for each homeowner. Homeowners in Hawaii experienced even more, with a far higher average housing cost.
Even as demand has cooled slightly and interest rates have risen, Hawaii homeowners who decide to sell their homes remain in a strong position with equity that provides options to offset the challenges presented by increased rates.
Demand for Housing in Hawaii Remains High
Thanks to the inherently limited supply of housing on an island, as well as the timeless appeal of living in paradise, demand for Hawaii real estate has remained high in spite of cooling market conditions.
If you are a homeowner in Hawaii, this is great news for you. Whether you plan to leverage your equity in some way or sell your home, you can confidently expect a favorable scenario. If you are looking to buy a home in Hawaii, you are in a strong negotiating position to ask your seller to offset increased costs from higher interest rates from their equity.
How Home Equity Can Help Both Buyers and Sellers
Increased home equity benefits both sellers and buyers. Sellers can leverage home equity to make a real estate deal that works for both parties, offering concessions like discount points, home improvement credits, or 2-1 buy downs without paying anything out of pocket. Buyers can request these things from a strong negotiating position, knowing that nearly every seller in Hawaii will have significant equity to work with.
Even if you are not ready to sell, but want to invest in the resale value of your home for the future, your equity can be an asset. Consider taking equity out of the house to fund a home improvement project that will allow you to enjoy your home more now, and attract a higher purchase price in the future.
Don't allow doom and gloom headlines to scare you away from investing in real estate in Hawaii this year. The historically low-interest rate and the frenzy they created may be coming to an end, but homeownership is still well within reach for many buyers, and we are here to help.
To learn more about becoming a Hawaii homeowner or to find out what your current home might be worth, contact us any time.