Farmers Markets in Honolulu, Oahu | Map Of Active Farmers Markets In 2023
Posted by Scott Startsman on Tuesday, March 7, 2023 at 10:15 AM
By Scott Startsman / March 7, 2023
Comment
Supporting local businesses is a part of the community fabric in Hawaii and sustainability is an important component of an island state as well and Hawaii farmers markets provide the opportunity for both while being able to enjoy fresh locally grown produce and an entertaining experience. These markets foster a sense of community among residents. Not only have they become a major contributor to the local economy but have also emerged as a way to bring people together to celebrate the bounties of Hawaiian soil. Farmers markets also play a key role in ensuring supply chain sustainability.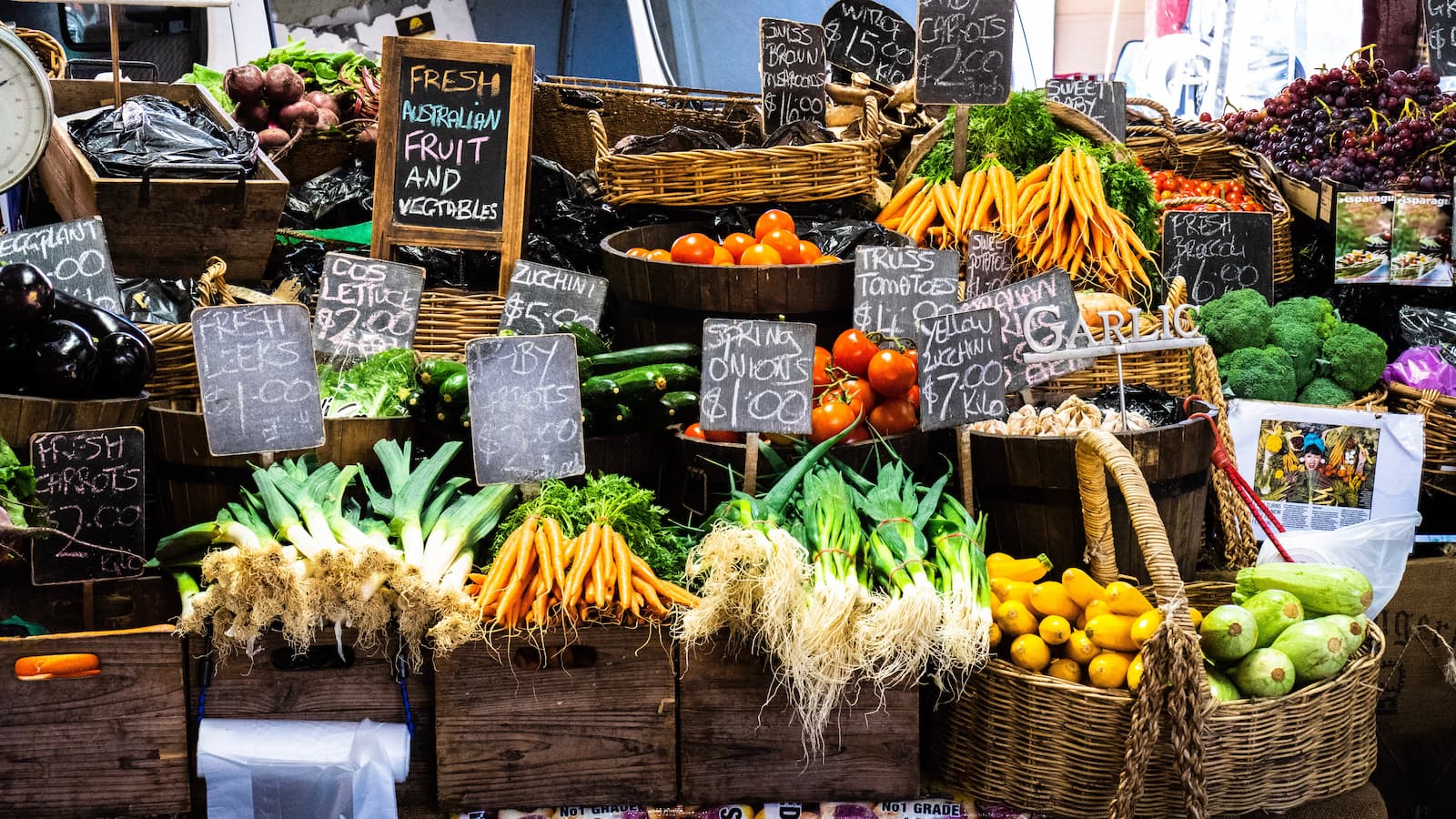 Hawaii's fertile land has been cultivated for generations to obtain amazing produce, both conventional and exotic. The soil and weather are perfect for growing different varieties of produce. Hawaii farmers markets are a celebration of this gift from nature, enabling residents to truly appreciate what the land can offer them.
People who live in Hawaii love going to farmers markets as it provides them an opportunity to get in touch with the people who grow the produce that nourishes them. It's also a way for them to show their appreciation and support for the farmers. Not every Honolulu farmers market is set up the same way. Some offer an elevated experience with food trucks and entertainment, others are largely focused on fresh produce grown right here on the island.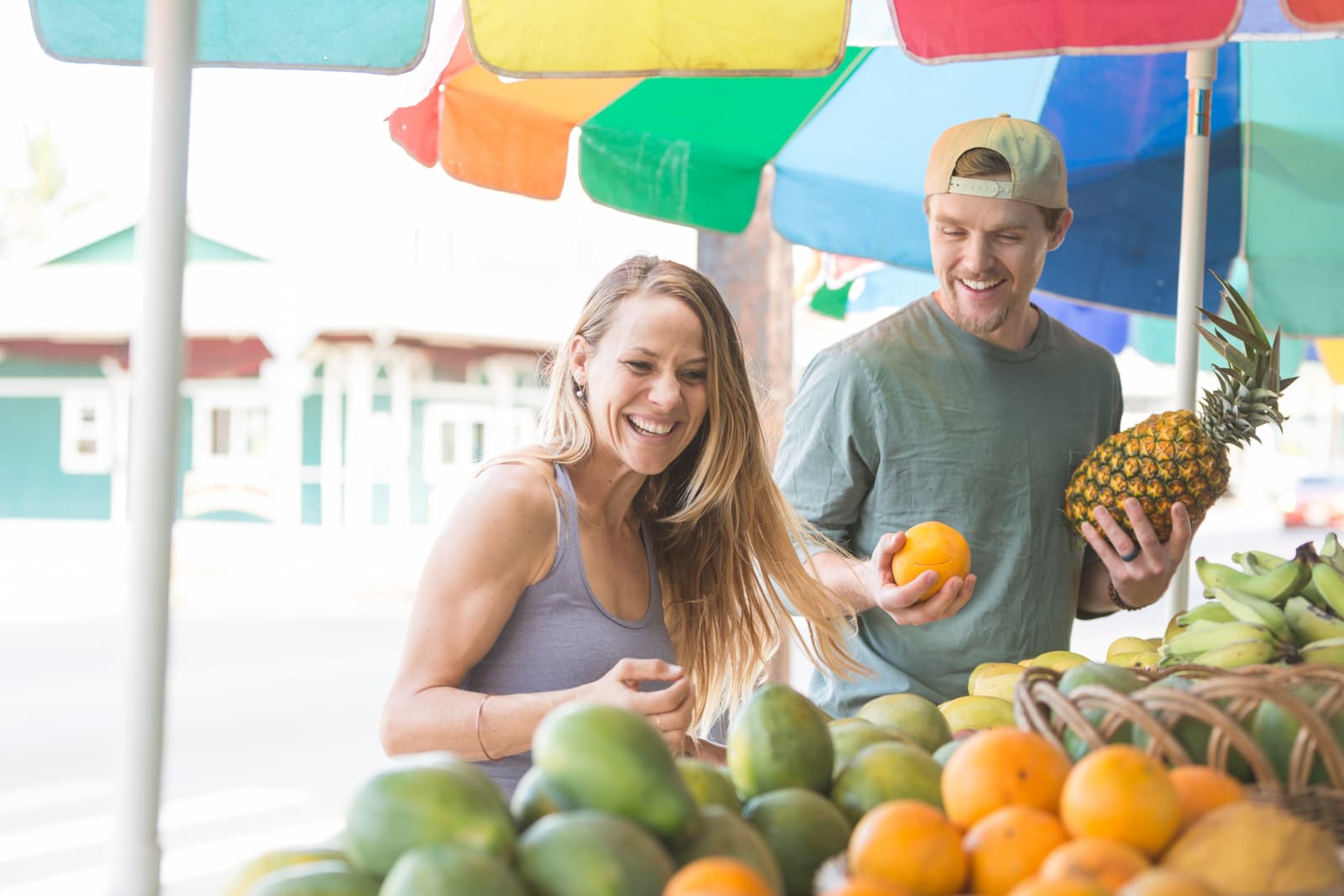 There's no shortage of Hawaii farmers markets and among the many that exist, there's definitely going to be at least one that ticks all of the boxes for you. All of them are worth checking out at least once as the quality of produce tends to be top-notch across the board.
Despite what the name suggests, farmers markets are more than just places to buy fresh produce from. They're a fantastic mix of food trucks offering local delicacies and specialities, creators and artists showcasing their natural talents, small business owners selling unique items and upcoming designers highlighting their creativity. A visit to a farmers market can easily be a fun day-long activity filled with exceptional culinary and retail experiences, allowing you to support local chefs, artists, and designers.
Honolulu Farmers Market Schedule
Your favorite Honolulu farmers market might be located close to where you live or it may be on the other side of the island, it really depends on which one ends up taking your fancy. As this handy map shows, Whether it's the Waikiki farmers market or the Kaka'ako farmers market, it won't be too far from the urban core of Oahu.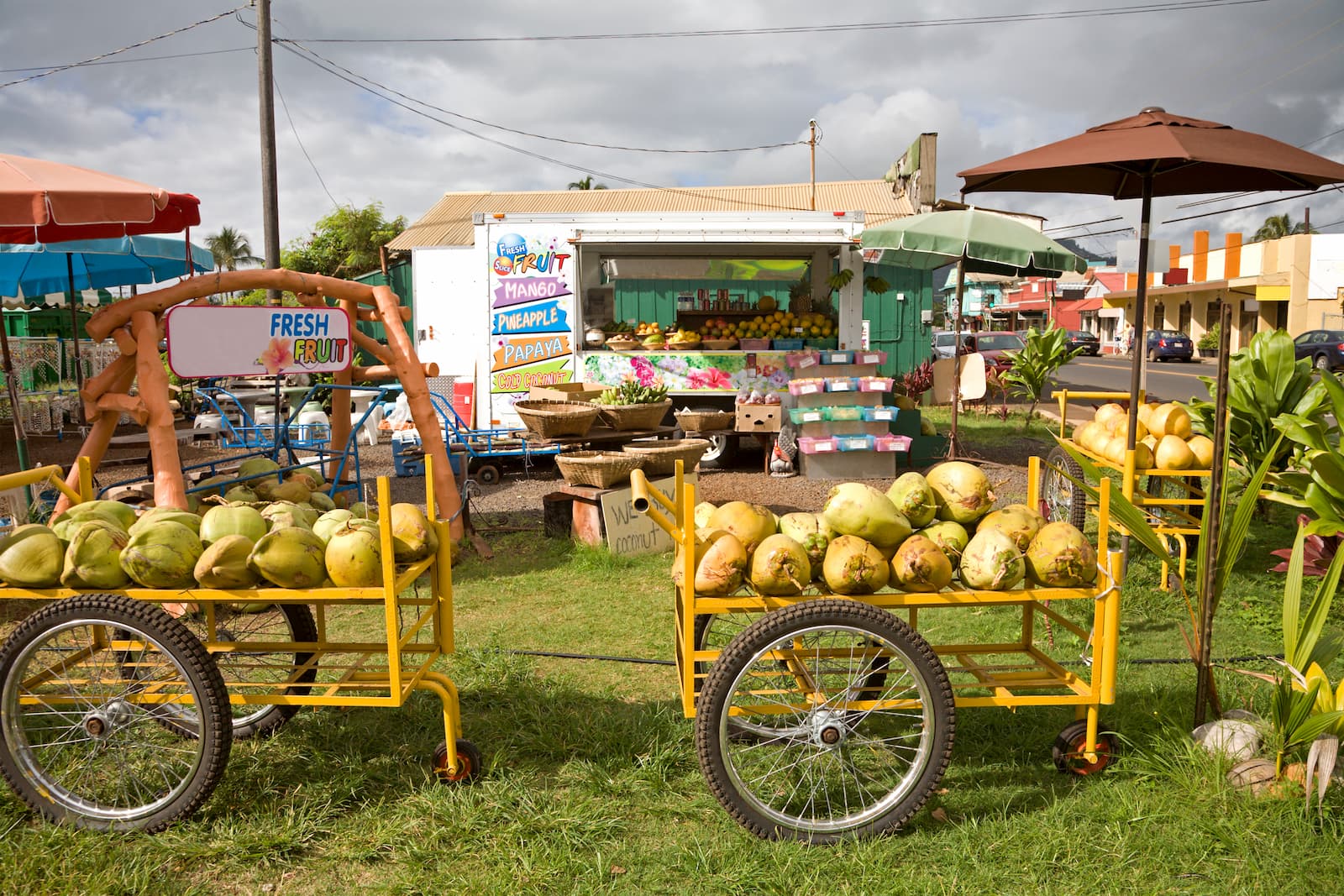 You can find the schedule for the most popular Honolulu farmers markets below. Remember that this list isn't exhaustive as it only includes the markets around Honolulu that receive the most foot traffic. There may be others that are set up at a smaller scale and may entirely be local in nature, in that their hours and locations may not be readily available on the internet.
Manoa Marketplace | 7:00 AM - 2:00 PM
Waikiki Farmers Market | 4:00 PM - 8:00 PM
Manoa Marketplace | 7:00 AM - 2:00 PM
Waikiki Farmers Market | 4:00 PM - 8:00 PM
Blaisdell Farmers Market | 4:00 PM - 7:00 PM
Manoa Marketplace | 7:00 AM - 2:00 PM
Makiki Farmers Market | 4:30 PM - 7:30 PM
Kaka'ako Farmers Market | 8:00 AM - 12:00 PM
Kapiolani Community College (KCC) Farmers Market | 7:30 AM - 11:00 AM
Popular Honolulu Farmers Markets
Here's a brief overview of some of the most popular farmers markets in Honolulu. The list isn't exhaustive by any means, but these are the ones that you should definitely check out when you're in town. All of these markets are great for purchasing local produce. You'll find food trucks and pop up restaurants at many locations as well.
KCC Farmers Market
KCC farmers market Oahu is undoubtedly one of the best farmers markets in all of Hawaii. It hosts more than 150 local vendors and small business owners that sell everything from fresh produce to local honey, flowers, crafts, organic body care products, and more. It's quite popular with both tourists and locals alike. A visit to this farmers market is always fun and a great way to support the local community.
Open Saturdays from 7:30 - 11:00 am, the KCC farmers market is set up in Parking Lot B of the Kapiolani Community College. There's free parking on site for visitors.
Manoa Farmers Market
The Manoa farmers market is the place to be if you want fresh produce from across the island. The selection of local fruits, vegetables, and flowers here tends to be of great quality. Many small business owners also sell arts and crafts.
The farmers market is set up every Tuesday, Thursday, and Sunday from 7 am to 2 pm at the ​​Manoa Marketplace strip mall. There's a free parking lot accessible to visitors. The general advice is to get there earlier to find the most selection as vendors tend to run out of fresh produce later in the day.
Waikiki Farmers Market
The Waikiki farmers market is one of the hidden gems. It's considerably small compared to some of the other markets but provides reasonably priced fruits and vegetables. The local vendors will be happy to answer any of your questions about the produce and offer guidance on what's in season. You can also find souvenirs and bakery products at this market.
You can visit the Waikiki farmers market on Monday and Wednesday every week from 4 - 8 pm. It's located inside the Hyatt Regency Waikiki hotel. The location also makes it a great option for hotel guests who may not have the time to venture out to some of the other markets that are located at a distance.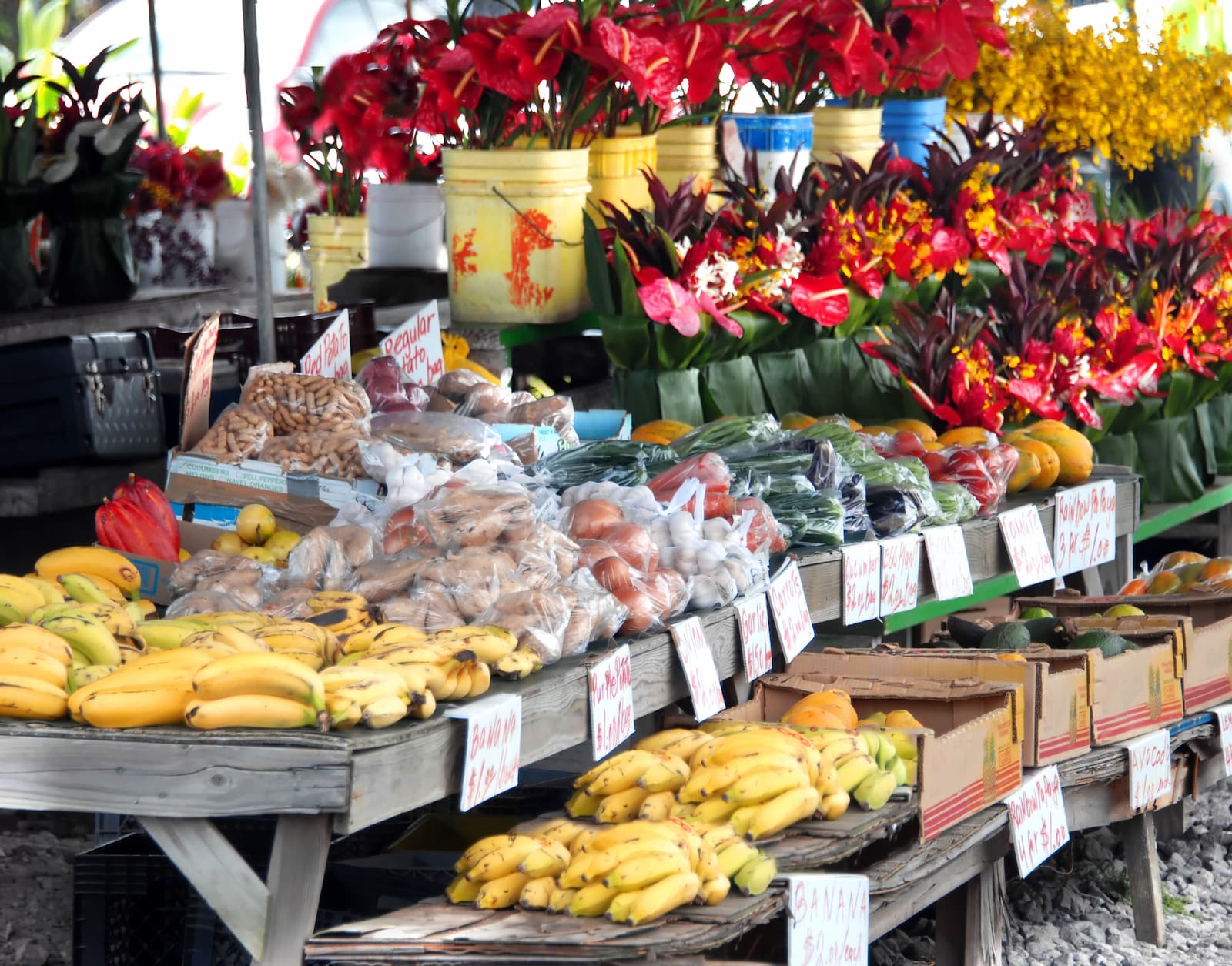 Kaka'ako Farmers Market
The Kaka'ako farmers market has an enviable location in the center of Honolulu. It's set up every Saturday from 8 - 12 am and offers everything from meat and seafood to local produce as well as artisan handicraft items.
Many food stalls are set up throughout the market where you can also get a bite to eat. The shaded food court is a welcome respite on sunny days, enabling you to enjoy all of the delicious fares on offer in comfort. The market is located at the corner of Ward Avenue and Auahi Street. Free self-parking is available on-site.
Blaisdell Farmers Market
Blaisdell, also called the Honolulu farmers market, has more of a food market vibe. While there are plenty of vendors selling fruits and vegetables, you'll also find a lot of food vendors at the market selling the most amazing delicacies.
The market is set up every Wednesday from 4 - 7 pm at 777 Ward Ave, Honolulu. There's free street parking but it can get busy quickly, so it's best to arrive early to secure a spot.
Makiki Farmers Market
The Makiki farmers market has been a permanent fixture of this community for a long time. With a strong local vibe, the market offers great produce, flowers, prepared foods, and more with outdoor tables for seating.
Often you'll also find food trucks and pop up tent restaurants for added variety. The market runs from 4:30 - 7:30 pm on Thursdays at 1515 Wilder Ave. There's a parking lot in addition to street parking nearby.
Farmers markets are not just for buying produce
The reason why so many people prefer farmers markets over conventional supermarkets is the sense of community. You're not buying what you need from a faceless corporation. You get to see who your patronage helps and how it provides them with the sense of purpose to keep doing what they're doing. You learn more about how the produce you consume is grown and get it when it's of the best quality.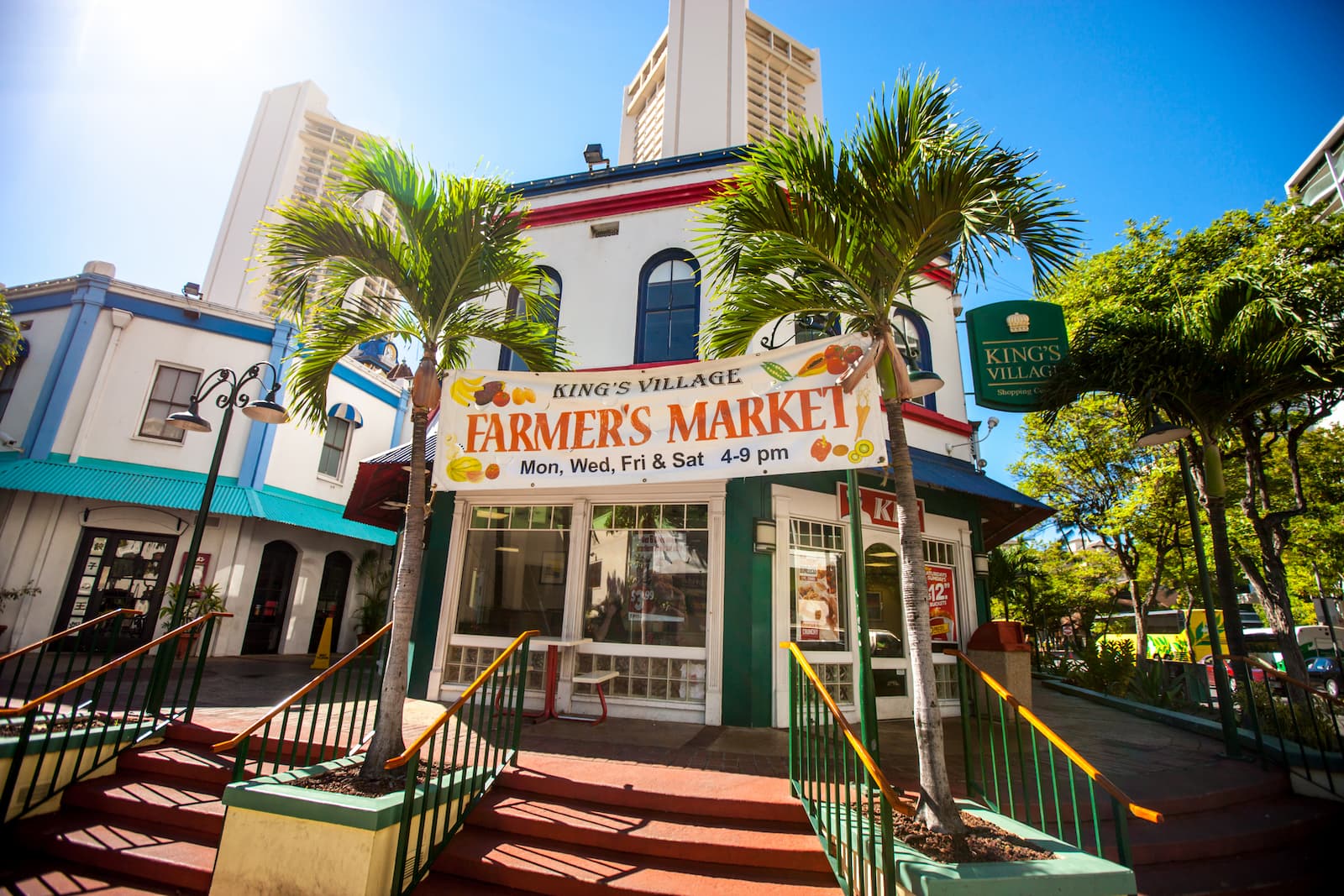 These markets are effective community hubs, a meeting point neighbors and newcomers converge for new friendships to form that last a lifetime. They're conduits to new cultures, cuisines, and experiences that expand your view of the world.