Cost Of Living In Hawaii: Transportation & Commuting on Oahu
Posted by Scott Startsman on Saturday, January 15, 2022 at 4:45 PM
By Scott Startsman / January 15, 2022
Comment
Planning the move to Hawaii should be done as far in advance as possible - and planning how to get around once you live here is an important part of that. What transportation methods best suit you all depends on your needs - are you going to live alone, or will you be driving your kids to school? Will you work at home or need to commute to the office?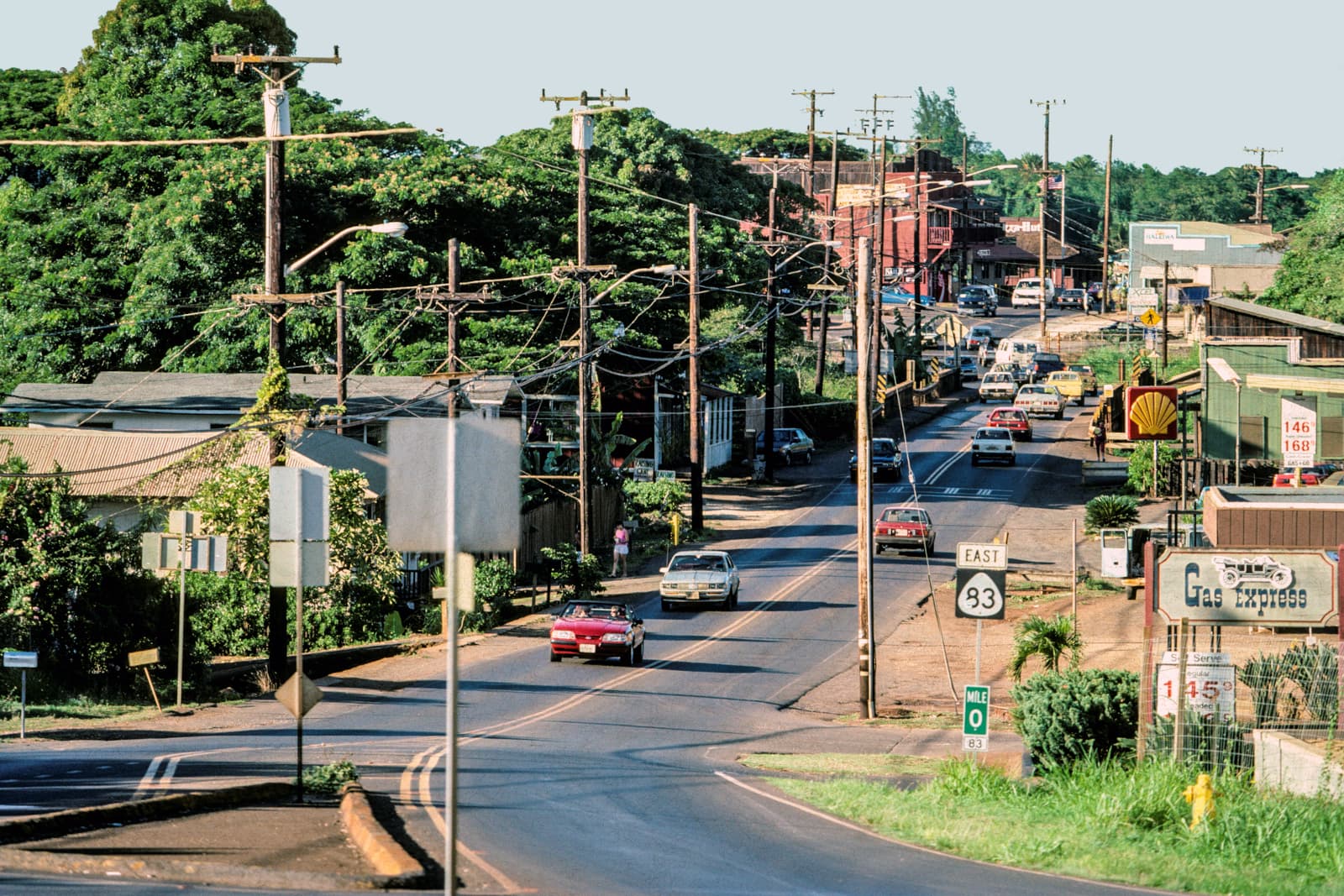 As different answers apply to different situations, this guide runs through the various costs and considerations of several options available to residents of Oahu. Whether it's public transportation with The Bus, riding a Biki bike from Diamond Head to Waikiki, or bringing your car with you - which works best for you depends on your needs.
Owning A Vehicle In Hawaii - Costs & Considerations
If you already have one or more cars on the mainland, shipping them here might seem like the obvious answer. There are a few things to keep in mind though, ranging from shipping it there in the first place, to weatherproofing, to car registerion, to gas prices.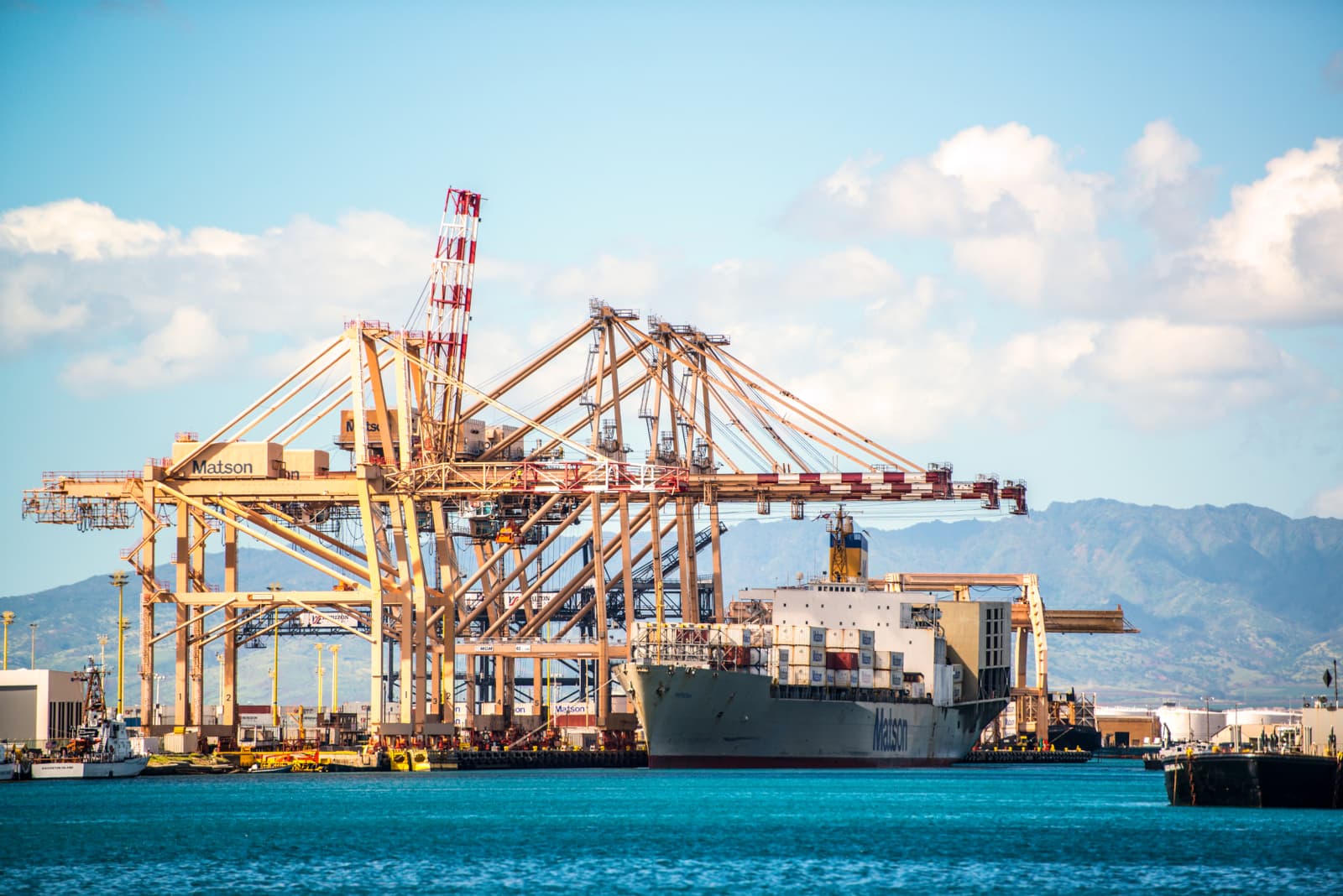 It costs roughly $1,500-3,000 per vehicle to ship it to Hawaii, depending on how involved in the process you are and the vehicle in question. The vehicle can only contain certain items during shipping, and the gas tank needs to be a quarter full or less due to safety regulations. The only items that can remain inside are infant car seats, a spare tire, car jack, floor mats, and a set of jumper cables.
Once a vehicle has arrived, weatherproofing and maintaining it are important. The salty air blowing in off the ocean and constant sunlight can cause damage to the interior and corrosion to the exterior. It sounds scary, but protecting your car isn't hard - it mostly involves being proactive. Get your car washed and waxed often and buy a car cover for when the vehicle isn't in use or in the garage.
Vehicle Costs In Hawaii - Gas, Registration, and Parking On Oahu
As of this writing in January 2022, gas prices on Oahu are $4.269/Gal for Regular, $4.519/Gal for Plus, and $4.819/Gal for Super Premium. This is about comparable to California's gas prices, but a good deal higher than somewhere like Washington or Texas. Even though the island of Oahu isn't that large, you can still end up spending a lot of time in your vehicle so it's important to be aware.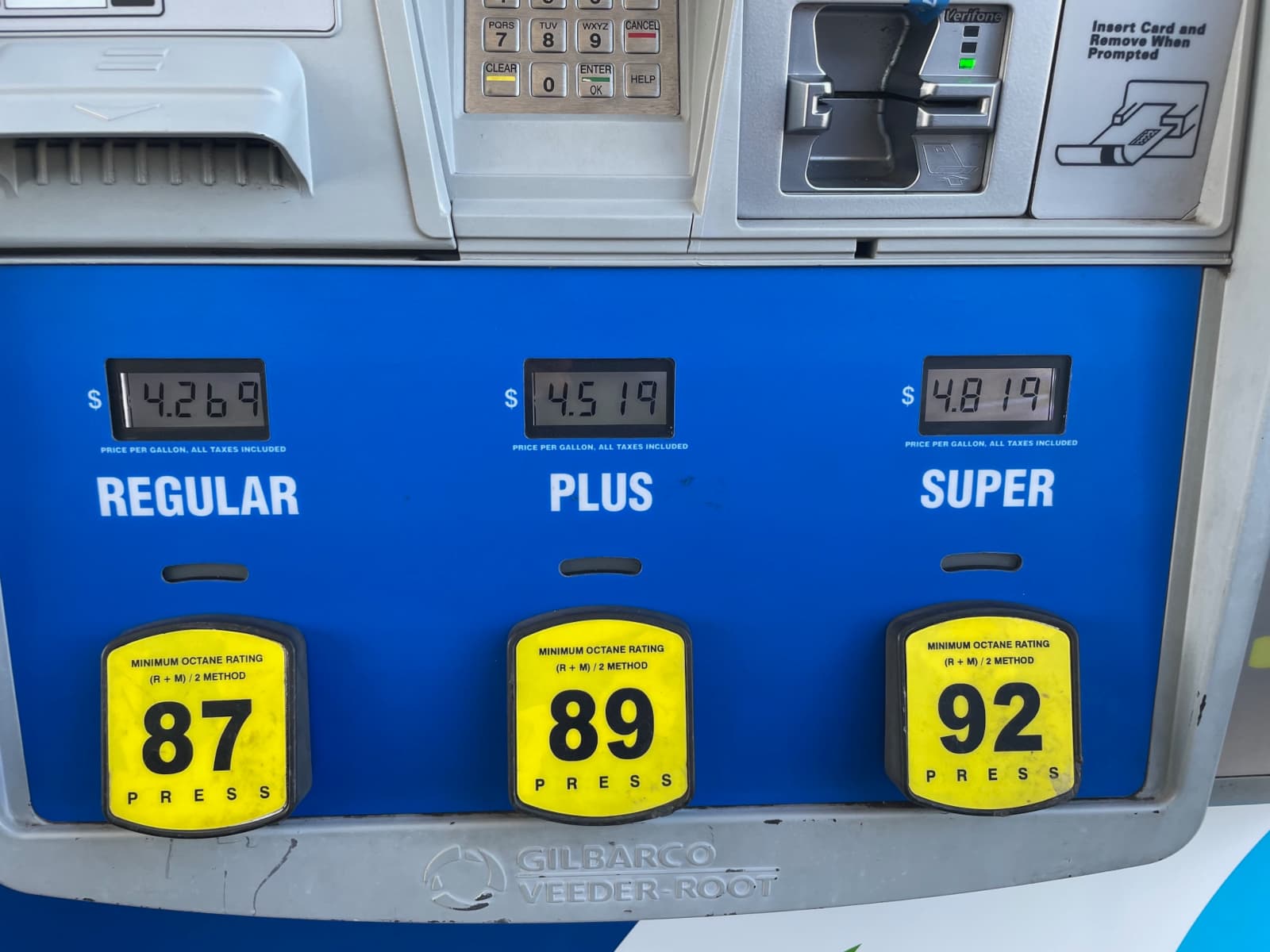 If you're planning on parking your car in Honolulu regularly, be aware that parking spaces are often more compact than the mainland and parking fees can build up quickly. There are a variety of resources out there to help find parking spaces in Honolulu, such as Parkopedia.
Hawaii vehicle registration cost tends to be fairly high too - a light truck can easily be $450 or more annually. The cost depends on the county you're in and the weight of the vehicle. In Oahu, it's calculated based on a few factors that you can learn about here.
Some that move here choose to switch to a one-vehicle household to help cut transportation costs.
Traffic In Hawaii
Commute times are a major factor that many people overlook. Oahu has a few major choke points in its road system that can greatly delay traffic across the island during peak hours in the morning and evening, when workers head into the city. The best way to beat traffic is to choose a home based on the distance you most regularly need to travel. A 30-minute drive to school might not seem bad on paper - but that's two hours of driving out of every school day.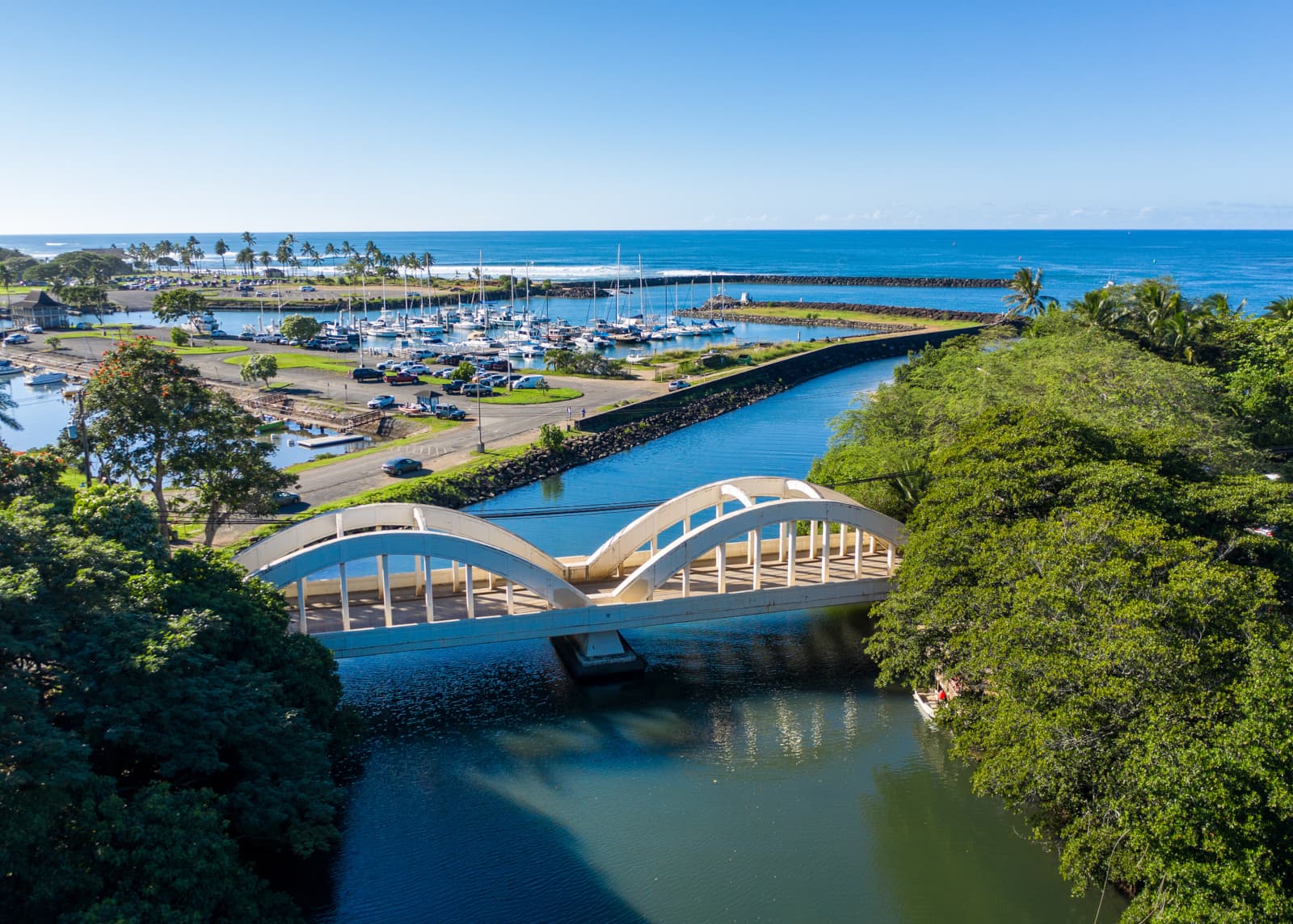 If you're planning to move to Kahala, Lanikai Kailua, or Koko Kai but need to commute to Honolulu regularly, an owned vehicle is likely your best bet. If Ala Moana, Kakaako, or Diamond Head are where you're moving, walking, biking, public transportation and renting the occasional car might work OK.
Honolulu Public Transportation
Owning a car isn't the only option to get around after moving to Oahu. Renting a car is one possibility for infrequent longer trips, especially during the slow season. Car rental costs vary depending on the time of year though and can rocket in price when the island is busy. The Oahu bus system is another option that has routes throughout the island, with even more options in Honolulu itself.
Taxis, Uber, and Lyft are all services that need no further explanation and are available throughout Urban Honolulu.
The Bus
The public bus in Honolulu, Hawaii is called The Bus, and has routes throughout Oahu with options for many of the most popular destinations and beaches.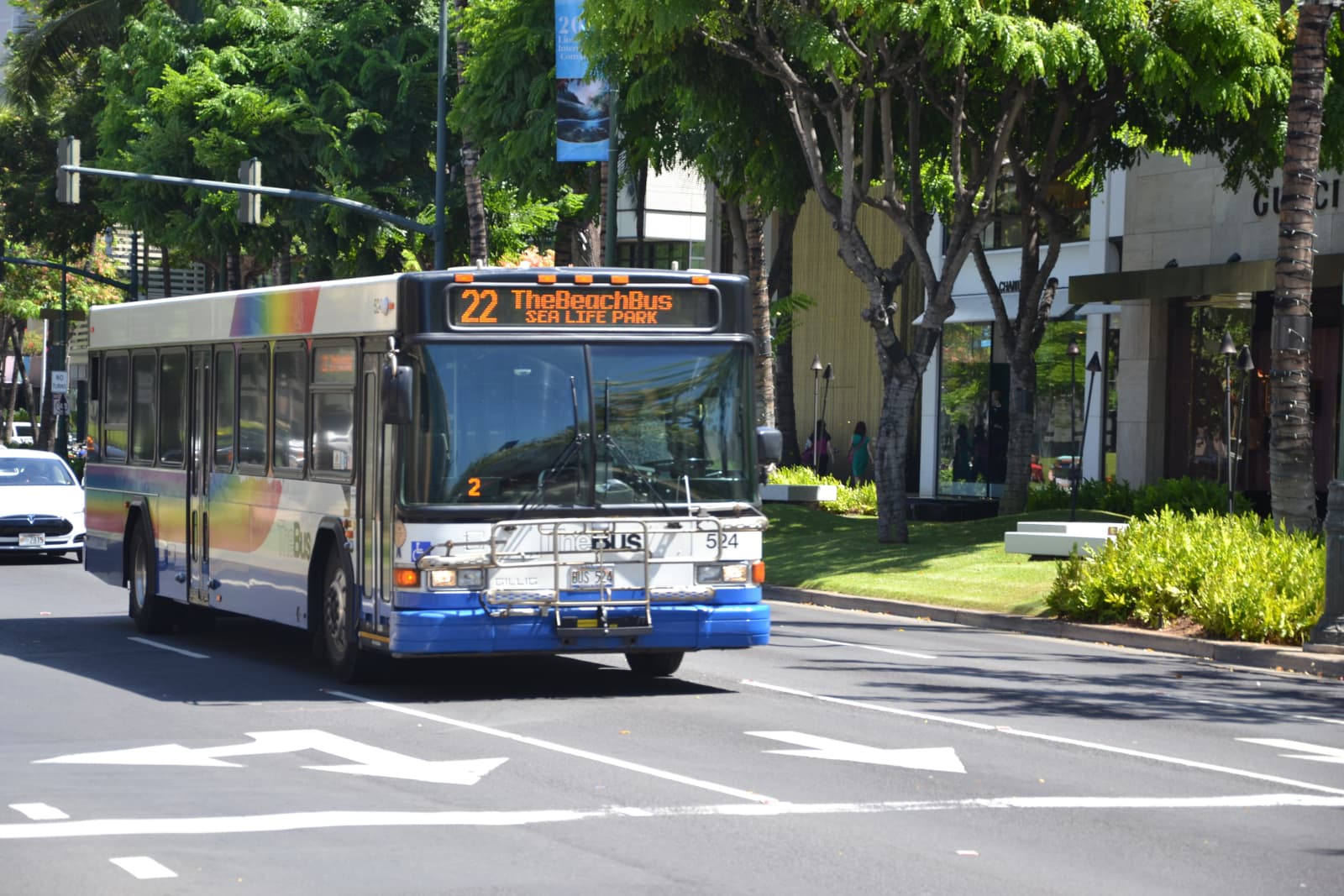 Adult fare is $2.75 per person, with a monthly pass available for $70. Most routes are wheelchair friendly and have fees capped at lower prices for those with valid Disability Cards. Senior citizens also get a discount, bringing it down to $1 per person per trip. Various pricing tiers can be found here.
Oahu also has a public transit service known as TheHandi-Van, with wheelchair-accessible vehicles to provide curb-to-curb service for $2 per one-way passenger trip.
Biki Bikes
For short distance travel in Urban Honolulu, the Biki Bike service offers a healthy way to get around.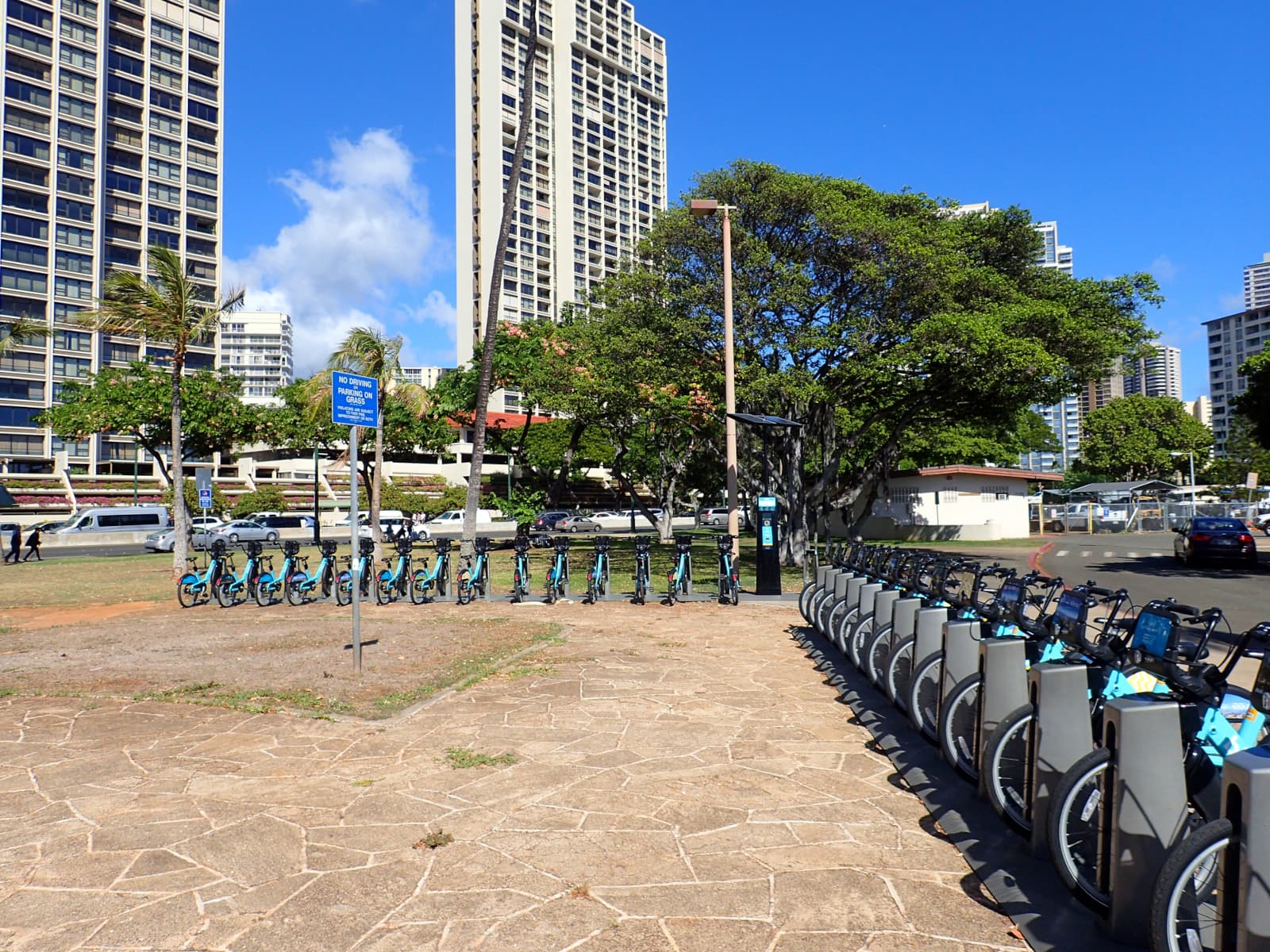 You purchase a subscription through the website or mobile app, then gain access to bikes at 130 Biki Stations located throughout Urban Honolulu. It has several subscription tiers, offering plans for both locals and visitors. The visitor plans range from $4.50 to $30 one-time payments, while the Kama'aina plans range from $15 one-time payments to $25 per month.
This is the perfect option for people that want to keep it healthy while they move about in the area from downtown Honolulu to Diamond Head.
Honolulu Rail
The Honolulu Area Rapid Transit project is a long-running construction project in Honolulu that began in 2006. It aims to establish a rail way between East Kapolei and Ala Moana Center with multiple stops in between, easing traffic congestion throughout Honolulu. Current estimations put it at a little over 60% complete, with Phase I scheduled to open in April 2022 linking East Kapolei to Aloha Stadium, north of the international airport.
The Honolulu Rail Project has been on and off since 2006. Current estimates indicate the last terminal at Ala Moana Center will finish in May of 2031.
Car Rentals and Rideshare
If you don't need to travel away from your new home much, car rentals are a good way to cut down on costs without using public transportation. The exact cost will depend on location, with rates varying highly depending on location. It's best to rent the car well ahead of the date that you'll need it, especially if you have special requirements.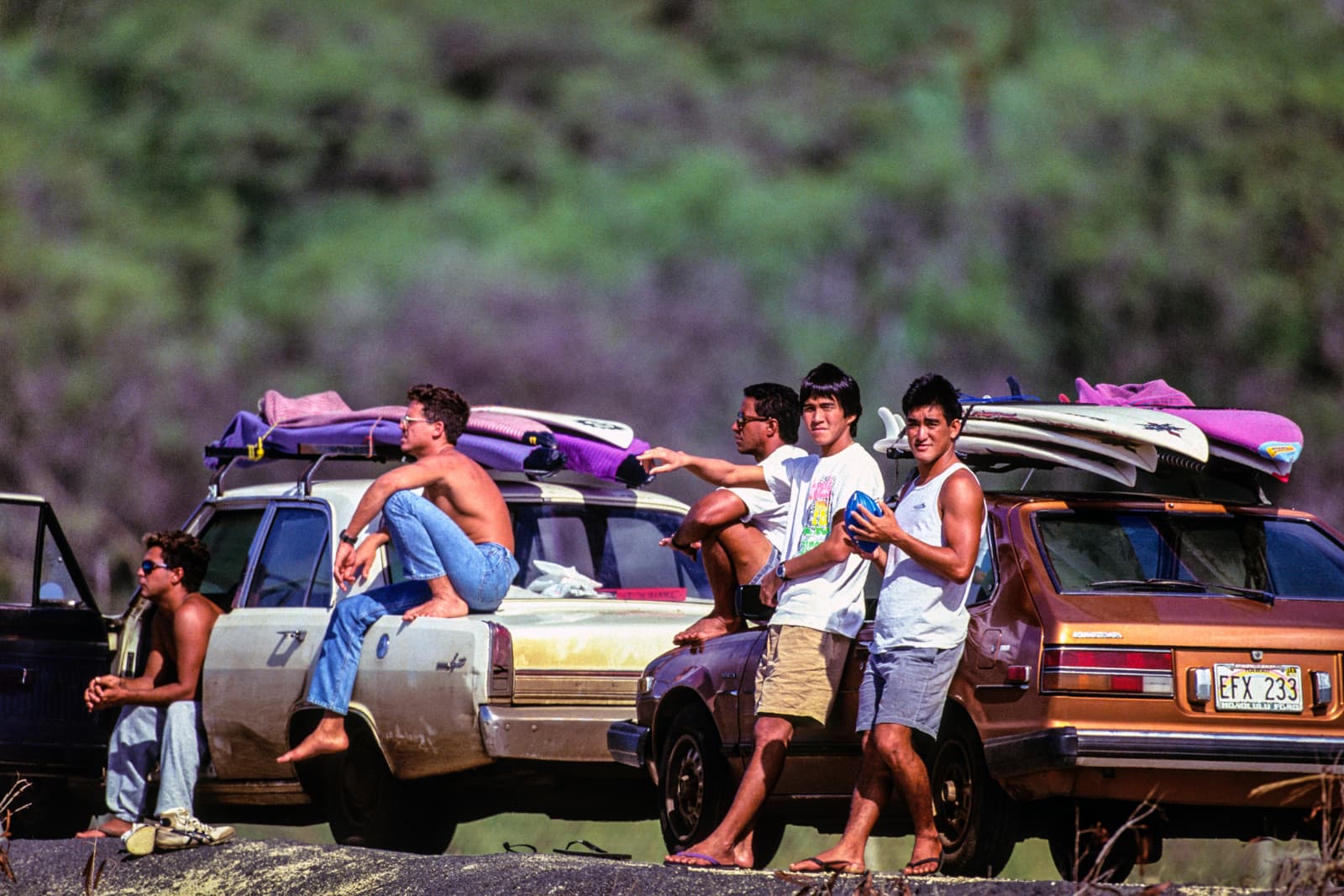 Taxi cabs, Uber, and Lyft are all options within Urban Honolulu, but it gets harder to find rides the further out you get.
Wrapping Up
It's important to properly estimate the cost of living in Hawaii before you move, and that includes transportation costs - both in time and in money. After all, who wants to move to paradise only to spend 10 hours per week commuting?
That's why you should pick out the neighborhood where you want to live as early as possible in the process. To help narrow it down, check out our fun interactive quiz for neighborhoods that fit your lifestyle.
When you're finished with that, check out our guide to Moving To Hawaii here!
If you're ready to take the next step and request a consultation, reach out at 1-(808) 698-6100 or fill out the form below and we'll get back to you as quick as we can.